Oklahoma City Resorts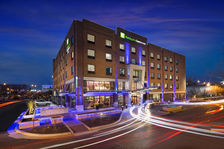 Book for Dec-04-2014 Arrivals
101 E. Main Street, Oklahoma City, OK 73104, United States
Hotel Reservations : 1 888 HOLIDAY | Hotel Front Desk : 1-405-7788100
1629 S. Prospect Ave., Oklahoma City, OK 73129, United States
Hotel Reservations : 1 888 HOLIDAY | Hotel Front Desk : 1-405-6026611
4400 Highline Boulevard, Oklahoma City, OK 73108, United States
Hotel Reservations : 1 888 HOLIDAY | Hotel Front Desk : 1-405-9483366
Holiday Inn Oklahoma City Airport
Set on the banks of the scenic Oklahoma River, just three miles from Will Rogers World Airport, our hotel's Oklahoma City property is both peaceful and convenient, so you'll be able to relax.
4401 Southwest 15th, Oklahoma City, OK 73108, United States
Hotel Reservations : 1 888 HOLIDAY | Hotel Front Desk : 1-405-6017272
Holiday Inn Express and Suites Midwest City
Be in the right place at the right time. This Midwest City hotel's location is what you are looking for. We are just a mile from Tinker Air Force Base and only six miles down the road from Bricktown.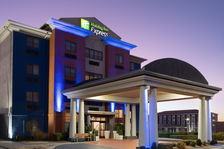 1700 S. Sooner Road, Midwest City, OK 73110, United States
Hotel Reservations : 1 888 HOLIDAY | Hotel Front Desk : 1-405-7361000
2811 Northwest Expressway, Oklahoma City, OK 73112, United States
Hotel Reservations : 1 888 HOLIDAY | Hotel Front Desk : 1-405-8481500
Book for May-15-2015 Arrivals
7817 South Walker Ave, Oklahoma City, OK 73139, United States
Hotel Reservations : 1 888 HOLIDAY | Hotel Front Desk : 1-405-6068811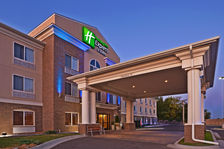 7840 Nw 39 Expressway, Bethany, OK 73008, United States
Hotel Reservations : 1 888 HOLIDAY | Hotel Front Desk : 1-405-7876262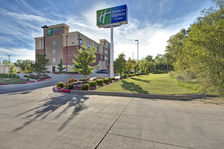 12013 Holland Street, Oklahoma City, OK 73131, United States
Hotel Reservations : 1 888 HOLIDAY | Hotel Front Desk : 1-405-6088008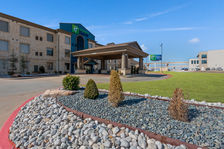 3520 NW 135th Street, Oklahoma City, OK 73120, United States
Hotel Reservations : 1 888 HOLIDAY | Hotel Front Desk : 1-405-7518900