Dusseldorf Hotels
With its cutting-edge architecture, rich cultural heritage and lively after-dark scene, Düsseldorf, capital of the North-Rhine-Westphalia region, is edgier than you might think. Whether taking a scenic boat trip along the Rhine or visiting one of many museums, concert halls or clubs, you'll quickly discover the breezy, sophisticated ambiance that permeates this small but energetic German city.


Düsseldorf
Düsseldorf's main neighbourhoods span both sides of the Rhine. Most of the cultural institutions and shopping areas – including famed retail boulevards Schadowstrasse and Königsallee, cultural treats like the Tonhalle and Museum Kunst Palast, and the atmospheric Altstadt (Old Town) – are conveniently concentrated around the city centre.

To the south, the redeveloped MediaHafen ("Media Harbour") area is dotted with buzzy bars and gleaming restaurants.

For a taste of the city's burgeoning alternative scene, head to the former working-class district of Flingern, where you'll find clubs in renovated factories and independent galleries. In contrast, well-heeled Oberkassel's attractions includeArt Nouveau buildings and leafy parks.


Top attractions in Düsseldorf
Düsseldorf's small but well-preserved Altstadt (Old Town) remains the focal point of the city, thanks in part to an impressive 260 or so pubs – it's not nicknamed "the longest bar in the world" for nothing! Here, you'll also find the imposing City Hall (Rathaus) and the soaring Basilica St. Lambertus.

The city offers a dizzying amount of art, ranging from the 20th-century works of the Kunstsammlung Nordrhein-Westfalen (North-Rhine-Westphalia Art Collection) to the diverse array of sculptures, fine art and photographs displayed within the Museum Kunstpalast (Museum of
Art).

A stroll along the boutique-lined Königsallee ("The Kö")is mandatory for shoppers and people-watchers, while architecture fans shouldn't miss a visit to the MediaHafen to see Frank Gehry's trio of shapely Neue Zollhof (New Customs House) buildings.


The concierge recommends…
Kick your visit off in the Altstadt with a glass of the local Altbier ("old beer") and traditional dishes like pork knuckle or Halve Hahn – a buttered roll with Gouda cheese, onions, mustard and pickles.
Enjoy a Mediterranean-style riverside stroll along the café-lined Rheinuferpromenade, which stretches from the Altstadt to the MediaHafen.
Visit the 168-meter-high observation deck of the Rheinturm for sweeping vistas across the city, then grab coffee or lunch at the revolving restaurant.
Check out the cutting-edge art collection at the K21 gallery, which spans film and video installations as well as works from local luminaries such as photographer Andreas Gursky.
Hotels in Düsseldorf
Most hotels in Düsseldorf are located around the Altstadt, making them highly convenient for visiting the city centre.

You could consider staying north of the centre if you're in town for one of the 50 international trade fairs organised by congress centre Messe Düsseldorf. The venue is a 30-minute direct train ride from the Altstadt.

For something quieter and more family-friendly, there are a few hotels in Oberkassel. Hotels around the MediaHafen oftenhave great views across the old harbour and riverside access.

Düsseldorf's public transport system is easy to use, though you'll find most local attractions accessible by foot or bicycle.


Eating Out in Düsseldorf
Düsseldorf's culinary scene is as dynamic as its cultural life. From pubs selling traditional beer and hearty local dishes to ethnic eateries that reflect the city's cosmopolitanism, you'll find an abundance of quality budget, mid-range and fine-dining options.

The buzziest cluster of traditional cafés, restaurants and pubs can be found around the Altstadt and surrounding city-centre area. Zum Schlüssel is one of the oldest and most popular joints. This area also offers international options such as pizza, sushi and burgers.

For a restaurant with a view, book a table at the Rhine Tower's Günnewig, which slowly revolves 168 metres above the city.

The small but perfectly formed Carlsplatz food market, which runs every day except Sunday, offers everything from local cheeses and wines to biscuits and flowers. Those who love impromptu food events will appreciate the weekly Street Food Thursday at Stahlwerk in the alternative district of Flingern.


The chef recommends…
For a meaty treat, try Rheinischer Sauerbraten. Beef is marinated in red wine and vinegar for several days, then slowly braised and served with side dishes like potato dumplings, applesauce and red cabbage.
Don't be fooled when you see Halve Hahn on the menu. It might sound like "half a chicken" ("Halber Hahn" in German) but you'll actually get a buttered rye roll topped with a slice of Gouda cheese, onions, mustard and pickles.
Himmel un Ääd (Heaven and Earth) combines mashed potatoes, apples and slices of blutwurst (blood sausage). It is served with caramelised onions.
If you're in the mood for schnapps, try Killepitsch, which is made from a concoction of 90 herbs. Be careful though – it's 42 percent proof.
Shopping in Düsseldorf
Though justifiably famous for its high-end fashion shops, Düsseldorf offers a decent variety of retail experiences that veer from budget and indie to luxury and vintage.

The famed Königsallee, referred to by locals as "The Kö", is where you will find the densest spread of luxury clothing designers (Gucci, Prada, Versace) as well as high-end perfume, antiques and jewellery shops.

For something less upscale, nearby Schadowstraße offers department stores and high-street shops, while the Altstadt is peppered with independent fashion and other boutiques.

Art enthusiasts might enjoy exploring the antiques shops and galleries of Carlstadt, which also has a weekly flea market.


Best souvenirs to buy in Düsseldorf
For architect fans, the lopsided Gehry mug, which references the starchitect's Neue Zollhof (New Customs House) buildings, is a special treat.
The official symbol of Düsseldorf, the Radschläger (cartwheeler), has made its way onto everything from chocolates to key rings.
Foodies might want to pick up some local Mostert – a special handcrafted form of mustard which has been manufactured since the 18th century.
The city's famous Altbier can be purchased across the city too, usually in 0.33 or one-litre bottles.
Culture & Nightlife in Düsseldorf
With over 100 galleries and 26 museums, Düsseldorf offers a veritable feast of cultural treats. Most of the city's theatre and opera stages and exhibition venues, including the refurbished Oper am Rhein and Tonhalle concert hall, are within easy reach of the city centre.

Among the major highlights are the Kunstsammlung Nordrhein-Westfalen, whose modern collection is spread over three venues, the Museum Kunstpalast and the NRW-Forum (North Rhine-Westphalia Forum for Culture and Business).

The city also offers surprisingly dynamic nightlife. Whether exploring the bars along the Altstadt, visiting the bohemian Salon des Amateurs or the lively vaudeville venues like the Apollo Varieté, you certainly won't be bored after dark.


Düsseldorf's best museums
If you visit just one of the Kunstsammlung Nordrhein-Westfalen museums, make it the K20. Its extensive collections include major works by Picasso, Braque and Mondrian as well as installations by Joseph Beuys and Tony Cragg.
Cinema enthusiasts will enjoy the Filmmuseum, which offers insights into the history of film via stage sets, costumes and a special effects section.
Literally set inside a tunnel running under the Rhine, Kunst im Tunnel ("Art in the Tunnel") is a unique underground exhibition space with four to six exhibitions per year.
The strikingly handsome Goethe Museum is housed in an 18th-century hunting palace and presents an overview of the famous poet's life and work through around 1,000 exhibition pieces.
Visiting Düsseldorf with a Family
Many of Düsseldorf's kid-friendly attractions are conveniently located within and around the city centre.

In good weather, you can enjoy a boat trip along the Rhine river, visit a petting zoo or enjoy a stroll along the Rheinuferpromenade or through one of the city's several pleasant parks.

If the sun doesn't come out, there are plenty of indoor options ranging from the Aquazoo, home to more than 400 animal species, to the entertaining Neanderthal Museum, a 20-minute train ride from the centre.


The Nordpark, where the Aquazoo is located, is a great spot for a walk and a picnic – as is the Hofgarten, one of Germany's oldest public parks, which has a big playground.
A 20-minute train ride from the city will bring you to the Neanderthal Museum in Mettmann. Located where the first Neanderthal man was discovered in Neandertal ("Neander Valley"), it has an exhibition centered on human evolution and an archaeological park.
The city's Wildpark is open to kids of all ages and features an impressive range of animals – including free-roaming deer – as well as walking and cycling trails.
Düsseldorf's Aquazoo is a mini-universe of reptiles, fish and insects where kids can learn about the evolution and history of the earth.
+ View More
- View Less
Displaying 9 Hotels in

Dusseldorf
More IHG Hotels in Dusseldorf, Germany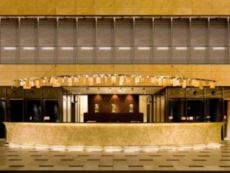 Konigsallee 59, Dusseldorf, 40215, Germany
Hotel Reservations : 1 877 424 2449 | Hotel Front Desk : 49-211-82850
Holiday Inn Express Dusseldorf - City
The Hotel offers 164 non smoking rooms, free WIFI and complimentary breakfast as well as 50 parking lots (charged) in a great city center location. Next bus, train and tram station is just 200 meters away and main station just 900 meters. The motorways are reachable in less than 10 minutes.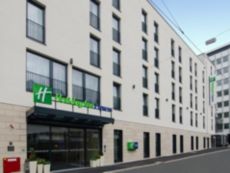 Am Wehrhahn 80, Dusseldorf, 40211, Germany
Hotel Reservations : 1 877 424 2449 | Hotel Front Desk : 49-211-730690
Hotel Indigo Dusseldorf - Victoriaplatz
126 light and spacious rooms with nice amenities such as huge box spring beds, Nespresso machine, extra kettle, ironing set, high class hair dryer, I Pod docking stations, luxury Aveda products and big rain shower are waiting here for you. The 24-hour room service treats you with tasty snacks and in our gym you can work out for 24-hours.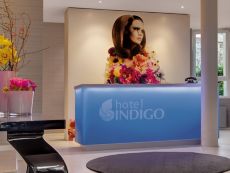 Kaiserswerther Strasse 20, Dusseldorf, 40477, Germany
Hotel Reservations : 1 877 424 2449 | Hotel Front Desk : 49-0211-49990
Holiday Inn Express Dusseldorf - City North
Holiday Inn Express® Düsseldorf - City North hotel puts you less than 5km from Düsseldorf Old Town, and steps from S-Bahn and U-Bahn stations for trains across the city. With 150 comfortable modern rooms and 100 secure underground parking spaces near the A52 motorway, the hotel makes a great base for business trips and weekend breaks in Düsseldorf.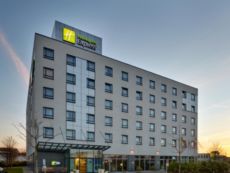 Mercedesstrasse 14, Dusseldorf, 40470, Germany
Hotel Reservations : 1 877 424 2449 | Hotel Front Desk : 49-211-687740
Holiday Inn Dusseldorf - Neuss
Book the special Ski Package to enjoy a day on the slopes at Jever Skihalle, a huge indoor skiing resort seven kilometers from the hotel. The Skihalle offers ski and snowboard fun throughout the whole year. During the summer months, an outdoor climbing wall over 30 meters high, the Salzburger Alm Biergarten and the high rope course Neuss enlarge the alpine offer for the visitors.
Anton-Kux-Strasse 1, Neuss, 41460, Germany
Hotel Reservations : 1 877 424 2449 | Hotel Front Desk : 49-2131-1840
Holiday Inn Düsseldorf Airport - Ratingen
Leave your vehicle with Holiday Inn Düsseldorf Airport-Ratingen when you fly from Düsseldorf International Airport with our special package. You can stay the night before your trip and park your car for up to 2 weeks. The deal includes shuttle transfers to and from the airport.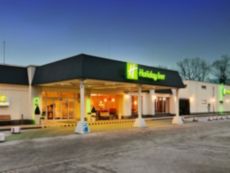 Broichhofstrasse 3, Ratingen, 40880, Germany
Hotel Reservations : 1 877 424 2449 | Hotel Front Desk : 49-2102-4560
Frohnhauser Strasse 6, Essen, 45127, Germany
Hotel Reservations : 1 877 424 2449 | Hotel Front Desk : 49-201-24070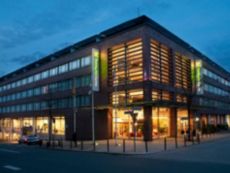 Thea-Leymann-Strasse 11, Essen, 45127, Germany
Hotel Reservations : 1 877 424 2449 | Hotel Front Desk : 49-201-10260
Holiday Inn Express Cologne - Muelheim
Book Holiday Inn Express Cologne-Muelheim's good-value Welcome Package to enjoy a complimentary drink from the bar and enjoy the convenience of a late 3pm check-out.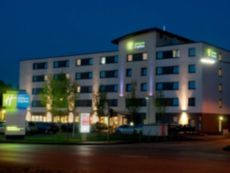 Tiefentalstrasse 72, Cologne, 51063, Germany
Hotel Reservations : 1 877 424 2449 | Hotel Front Desk : 49-221-297700