St. Petersburg Hotels
Set on the Baltic Sea, the port city of St. Petersburg has enough culture, history and architectural grandeur to rival any other European destination. Dotted with glorious cathedrals and former tsars' palaces, Russia's second-largest city is also an artistic mecca, home to many impressive museums.


St. Petersburg
St. Petersburg was founded on the Neva River by Peter the Great in 1703. Multiple canals and tributaries flow from the Neva, spanned by 342 bridges. The river divides the city into four sections: the Admiralty side on the south bank, Vasilyevsky Island, the Petrograd side and the Vyborg side.

The city's biggest thoroughfare, Nevksy Prospekt on the Admiralty side, crosses the Moika, Griboyedov and Fontanka canals and acts as a city centre of sorts. Alongside it are many of the city's top cultural attractions.


Top attractions in St. Petersburg
The Church of the Saviour on the Spilled Blood on the Griboyedov Canal Embankment is a prime example of old Russian Orthodox architecture with its ornate details, colourful mosaics and onion-shaped domes. It was built on the site where Tsar Alexander II was assassinated in 1881.

A short walk away, art lovers can spend days trawling the State Hermitage Museum, situated inside the splendid Winter Palace. A marvel of Baroque architecture, the former residence of Russia's tsars is now home to a diverse range of art spanning from Ancient Egypt to 20th-century Europe.

Wander down the city's main drag, Nevsky Prospekt, and explore its bustling café and shopping scene. The Mariinsky Theatre, home to
world-renowned opera and ballet troupes as well as an orchestra, is a highlight of any visit to St. Petersburg – but do book in advance.


The concierge recommends…
A stroll around Tavrichesky Garden, the place for family-friendly activities in winter and open-air concerts in summer.
Heading to the Peter and Paul Fortress for a history lesson. One of the first buildings to be erected in St. Petersburg, it's the resting place of Peter the Great and Russia's other pre-revolutionary leaders.
The Kunstkamera on University Embankment is Peter the Great's cabinet of oddities. The medical wing, with its deformed fetuses and preserved animals, always draws a crowd.
A visit to Mytninskie Bani, a traditional, wood-burning Russian bathhouse, for a steam and sauna. Whipping yourself with birch branches is optional.
Hotels in St. Petersburg
St. Petersburg has a smattering of hotels for every budget and style – from business-friendly accommodation to family-centric establishments near Peter the Great's Summer Garden.

The Ligovsky neighbourhood near Moskovsky train station is in the business heart of the city. It's also minutes away from top cultural attractions such as the Anichkov Palace, State Russian Museum and State Hermitage Museum.

Breathe in St. Petersburg's history and culture by staying in the Tsentralny District. Convenient for families thanks to its proximity to the Tavrichesky Garden and Summer Garden, it's also close to the restaurants and shops along Nevsky Prospekt.

The city's efficient metro system makes it easy to get around, which means you can stay further away from the centre for a quieter experience. Bed down in the Moskovsky District, a 10-minute metro ride from the main drag. The area is 20 minutes from the airport, making hotels in this part of St. Petersburg ideal for business travellers.


Eating Out in St. Petersburg
St. Petersburg has restaurants to suit every palate, from cafeterias serving up cabbage soup and pirozhki (pies with sweet or savoury fillings) to glittering restaurants with refined European dishes. There are also plenty of international cuisines on offer, including even Japanese and Mexican.

The Vladimirskaya District is packed with restaurants and cafés where you can take in the views and bustling crowds of Nevsky Prospekt. Walking from Palace Square, you'll find a selection of eateries plating up local fare, as well as cosy, French-style brasseries.

Konyushennaya Square, the former site of the Imperial Court stables, is now dotted with stylish bars and restaurants.

Try your hand at bargaining at Kuznechny Market (Vladimirskaya Metro), the best market in the city for caviar and smoked fish, Caucasus spices and other local delicacies.


The chef recommends...
Pelmeni: These meat-filled dumplings served with sour cream are found across the city. Veggie versions are also available.
Blini: These thin pancakes can be made with savoury or sweet fillings. The classic version is with caviar and sour cream.
Shashlik: Georgian cuisine is a favourite with the locals. Shashlik – marinated lamb or beef roasted on a spit and served with grilled vegetables and khachapuri (cheese-filled bread) – is a staple at Georgian establishments.
Seledka pod shuboi: Literally translated as "herring under a fur coat", this layered salad is made with herring, carrots, potatoes and beetroot mixed with mayonnaise and finished off with shredded boiled egg.
Shopping in St. Petersburg
With high-end designer boutiques, sprawling malls and bustling markets, St. Petersburg is a haven for any shopper. And there are plenty of items that you won't find elsewhere in the world.

The Udelnaya Flea Market is the place to stock up on Soviet-era souvenirs and kitsch artefacts like matryoshkas (nesting dolls). Another popular market for Soviet memorabilia and hand-painted eggs with religious icons takes place opposite the Church of the Saviour on the Spilled Blood.

Window-shop in some of the city's premier boutiques, like Parfionova, a local couturier known for her embroidered scarves and colourful women's ready-to-wear fashions. Yakhont, in the building where Fabergé eggs were once created, sells jewellery with enough sparkle to tempt any magpie.

Gostiny Dvor, on Nevsky Prospekt,is the city's biggest – and oldest – department store. It has clothing, cosmetics, leather goods, toys, music and more.


Top things to buy in St. Petersburg
Formerly known as the Lomonosov Porcelain Factory, The Imperial Porcelain Manufactory used to cater to Russian royals. It now impresses millionaires and mere mortals alike with its dinner sets and sculptures.
Gourmands can't resist Yeliseev's Food Hall,on Nevsky Prospekt, for posh caviar in an opulent setting.
Kuznechny Market is your go-to stop for meats, dried fruit and nuts, fresh produce and jam compotes.
Culture & Nightlife in St. Petersburg
From ballet, opera and classical concerts to live music, St. Petersburg has something to woo everyone.

At no time of year is St. Petersburg's majesty more in evidence than during the White Nights, the few weeks from late May to July when the sun never fully sets. Revellers fill the streets to celebrate with fireworks, music concerts and water shows.

Those looking for a hip bar scene and trendy clubs won't be disappointed. The young and beautiful flock to the bars and clubs on Dumskaya Street, also the hub of the city's live music scene.

Top tip: The metro stops running at 12:30am, and most of the city's drawbridges stay up from 1:50-4:50am. To avoid getting stranded when out and about, it is wise to keep an eye on the time and on your location.


St. Petersburg's best bars and clubs
Griboedov, housed in a revamped Soviet-era bunker, is one of the city's premier clubs with a buzzing live music programme.
Friendly and cheap, Dacha draws a mixed crowd and is a favourite with expats. Expect elbow-to-elbow drinking until the small hours.
A Wild West saloon with American-meets-Russian rockabilly in the heart of St. Petersburg? That's the vibe at Money Honey, near Gostiny Dvor Metro.
Young bohemians love the alternative atmosphere and affordable drinks at Fidel, a Dumskaya Street hot spot.
Visiting St. Petersburg with a Family
If you're planning a family holiday in St. Petersburg, you're in luck – with its selection of family-friendly hotels and rainbow-coloured churches it's a favourite with adventurous kids.

Acrobats, clowns, jugglers and more await at the Bolshoi St. Petersburg State Circus, which is sure to delight kids of all ages.

For some animal magic, Leningrad Zoo, originally opened in 1865, has an impressive selection of wildlife and interactive exhibits. At the Dolphinarium, children have the chance to get up close and personal with dolphins and sea lions.

Need to refuel? You'll find pyshki (traditional fried doughnuts) – and a queue out the door – at Soviet-era café Pyshki, near Nevsky Prospekt.


Family-friendly parks in St. Petersburg
+ View More
- View Less
Displaying 5 Hotels in

St. Petersburg
More IHG Hotels in St. Petersburg
Hotel Indigo St. Petersburg - Tchaikovskogo
We are pleased to invite you to our cozy hotel designed with historical themes associated to the special city. Admire one of the main St-Petersburg attractions directly from your room on the top floor where you can see the opening of the bridges during the White Nights season.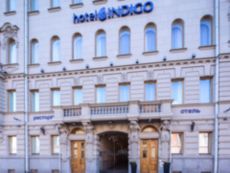 17 Tchaikovskogo Ulitsa, St. Petersburg, 191187, Russian Federation
Hotel Reservations : 1 877 424 2449 | Hotel Front Desk : 7-812-4545577
Crowne Plaza St. Petersburg - Ligovsky
The hotel has a great location for business and leisure, free Wi-Fi also in rooms. Beautiful classical design and great service is the standard. The Hotel is absolutely non-smoking.
61 Ligovsky Prospekt, St. Petersburg, 191040, Russian Federation
Hotel Reservations : 1 877 424 2449 | Hotel Front Desk : 7-812-2440001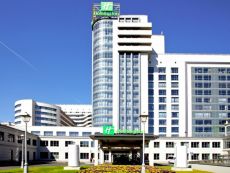 Moskovsky Prospekt 97a, St. Petersburg, 196084, Russian Federation
Hotel Reservations : 1 877 424 2449 | Hotel Front Desk : 7-812-4487171
Staybridge Suites St. Petersburg
Located in the central city area, the hotel is close to all major attractions and only 10km from the international airport. Hotel offers three types of suites containing a fully equipped kitchen, generous workspace, living room area, flat screen TV, and free Wi-Fi Internet. Furthermore, guests can enjoy a complimentary buffet style breakfast served at the Hub kitchen and "after-work" reception.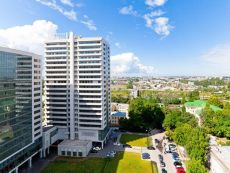 Moskovsky Prospekt 97V, St. Petersburg, 196084, Russian Federation
Hotel Reservations : 1 877 424 2449 | Hotel Front Desk : 7-812-4482050
Crowne Plaza St. Petersburg Airport
The hotel offers 294 guestrooms decorated in a modern contemporary style, Crowne Plaza Club Floor, multifunctional area including restaurants, bars, meeting spaces and health club. Crowne Plaza St. Petersburg Airport stands by well known brand mark "Travelling for Success" with a modern conference centre equipped by the latest technologies offering different options for various events.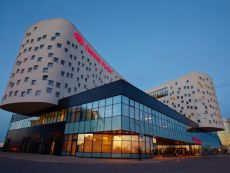 Startovaya 6 LIT A, St. Petersburg, 196210, Russian Federation
Hotel Reservations : 1 877 424 2449 | Hotel Front Desk : 7-812-2404200