Skip Navigation
English
|
|
|
|

Sign In

Book online or call: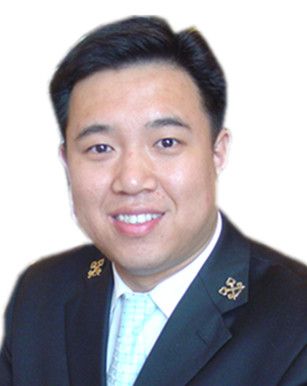 Insider Tips
LOCAL CULTURE
Climate of Beijing
Beijing's climate is defined as "continental monsoon". The four seasons are distinctly recognisable. Spring and autumn are the best time to visit Beijing, particularly in the months of April, May, September and October. Autumn is considered to be the best time to visit as the skies are clear and the weather is very comfortable. The four seasons are very clear in Beijing with a temperate spring, rainy summer, clear autumn, and a cold, snowy winter. The average temperature throughout the year is 11.80. The coldest month is January with an average temperature of -4.6 and the hottest month is July at an average temperature of 26.10. Unfortunately, spring and autumn are shorter than summer and winter. Although winter is technically longer, that should not keep you from traveling to Beijing as indoor heating is widely available. Nevertheless, as the indoor/outdoor temperature difference is rather large, travelers should be prepared with warm clothing and a thick coat is recommended for the colder months of the year
LUXURY BEIJING HOTEL IN THE PRESTIGIOUS BUSINESS DISTRICT
Enjoy ultra-modern style and elegance in this Beijing hotel, just minutes from Tiananmen Square. With outstanding meeting facilities and a full range of business services, it is the ideal business venue. Unwind with luxury amenities including an indoor pool or indulge yourself at Spa with treatments based on age-old Chinese traditions. Explore the local district's designer local boutiques and 13th Century temples, all within walking distance.
HOTEL HIGHLIGHTS
Restaurant & Lounges

The hotel is proud to provide 5-star dining experiences for guest and international celebrities that frequent the vibrant dining venues. The hotel'...

Amenities & Services

The hotel features 318 spacious guest rooms and suites, decorated in an elegant contemporary style with oriental accents. Well-equipped with a dual...

SPECIAL PACKAGES

There's always something special happening at an InterContinental hotel. Whether you are looking for a fun-filled getaway or a place to host your n...
Beijing Financial Street
11 Financial Street,
Beijing , 100033
China, People's Republic Of
Front Desk +86-10-58525888
Languages spoken by staff
English, French, Japanese, Chinese
Pet Policy
Pets are not allowed.
CHECK-IN

2:00 PM

CHECK-OUT

12:00 PM

Late Check out Available

Evening Reception Desk Open
Accessibility
1 Room(s) with Accessibility Standards
Parking
Guest Reviews
Rated

4.3

out of

5

 by

239

reviewers.
Rated

4.0

out of

5.0
 by
Bdd63-v2
GOOD VALUE
Good hotel but a little too far to walk to metro. Rooms were excellent and great breakfast selection. Store right in lobby lets you buy SIMs.
August 2, 2014
Rated

5.0

out of

5.0
 by
Clevesjm
Nice location and good food options
Had a great stay here while combining business with some free time on the weekend. Breakfast was great. I'm not sure what people are thinking when they post a negative about the breakfast. You are not in Europe or the US... Even then, they have some traditional western options but the local options are fantastic as well. Better than any US Holiday Inn Express breakfast layout. Good location. Easy walking to Temple of Heaven, Hong Qiao Pearl Market (souvenir shopping, pearls, etc.) and Tienanmen Square. Not really close but not bad. Like a day of walking at a Disney park.
August 2, 2014
Rated

3.0

out of

5.0
 by
Jingity
喜欢假日的风格和氛围,还不错。
一直喜欢假日酒店的风格,简单清新。 床铺一直不错。 浴室有点小瑕疵,抽水马桶按钮摁了弹不起来,应该维修了。 早餐还ok,只是准备拿筷子时,发现筷子上缠着一根头发,告诉了服务员,不知如何处理的。
July 30, 2014
Rated

5.0

out of

5.0
住宿环境舒适,用餐质量高。
住宿环境舒适,用餐质量高,环境温馨,一楼的网络非常快捷。建议将门外的标志更加明显,更方便第一时间看到,室内WiFi 的稳定性有待加强。
July 29, 2014
Rated

5.0

out of

5.0
 by
allen0129
位置不错,性价比高
价格适中,位置方便,性价比高,服务人员专业到位,楼层房间太多,有的离电梯很远。网络和早餐都不错,超过预期和其房价。
July 28, 2014
Rated

4.0

out of

5.0
整体不错
整体都还是不错的,服务也不错,房间卫生间很干净,价格适中,早餐稍微单一点,希望能有所改进,期待上海入住早餐能丰富些,
July 24, 2014
Rated

5.0

out of

5.0
 by
半臂向前看齐
整体环境不错
这是属于旅游旺季出游,得到的服务还是很不错的,酒店给人感觉舒适,并没有乱糟糟的情况。周围比较安静,睡眠质量不错。唯一就是洗发液和沐浴液是二合一的,用起来不舒服。
July 23, 2014
Rated

5.0

out of

5.0
 by
QDMama
Quiet, Clean and Restful
Very happy with our stay, 2 rooms/ 1 night. It was our last night in Beijing as we had been staying quite far out of town at a facility provided by our host business. It was a wonderful upgrade to come to the Holiday Inn Express at the Temple of Heaven. The room was clean and quiet, the breakfast was tasty and the staff was very helpful.
July 23, 2014
Rated

4.0

out of

5.0
北京前门富力智选假日
硬件真的很一般。但还是有假日酒店该有的服务和餐饮质量。无线网络经常掉线,非常令人烦恼,这是入住后最大的一个问题。
July 15, 2014
Rated

5.0

out of

5.0
 by
Jschultz21
Stay
Comfortable room and good service. Good breakfast. Front desk staff did not really understand English except for one person.
July 10, 2014
Rated

4.0

out of

5.0
 by
xiaoling
地理位置不错,出行方便,值得入住。
酒店总体服务不错,地理位置不错,出行方便,距离火车南站比较近。周边环境相对安静。附近有一个物美超市,购买北京特产也方便。总之推荐入住。
July 3, 2014
Rated

5.0

out of

5.0
 by
xls_xls
毛巾很舒服,餐厅很漂亮
很喜欢这个酒店的干净舒适。关键在于细节,厕所、床铺没有感觉明显的设计缺陷。餐厅也是明亮干净的,吃的也不错。谢谢!
July 1, 2014
Rated

5.0

out of

5.0
 by
Who cares
Best Holiday Inn Express in China!
1. Excellent Front Desk Staff. Very fast and efficient. Majority speaks very good English. They just plainly nice people. 2. Rooms. Stayed in several but best to ask for a room facing away from traffic, if you are a light sleeper. Gave 4 stars for cleanliness (instead of 5) as there are some visible spots on carpets that should be addressed in the form of pre-spotter or deep cleaning, otherwise, the rooms are kept very clean by the Housekeeping Staff. 3. Working Internet! Great amenity in China! 4. Excellent breakfast choices, the best I had seen so far at any of the HIE in China. Asian or Westerners customers can find something to their liking; salad bar, fruits, yogurt, cereals, made to order soups, and several hot choices as well as croissants, bread, chinese buns, etc. 5. If you hungry, they also serve other meals than breakfast 6. Excellent location that is close to several major attractions - a bit of a drawback is the 15 min walk to the metro station.
June 30, 2014
Rated

3.0

out of

5.0
 by
lavieen
位置很好,服务很热情
人员很helpful~位置很方便。 各个设施设计也还人性化。但是非常不喜欢床垫,睡的不好 早餐很丰富,东西也不错吧。
June 30, 2014
Rated

5.0

out of

5.0
 by
betty323
服务不错,房间干净
服务不错,房间干净,上网速度很快。房间隔音效果一般,希望加强。总体印象不错,后续还会考虑入住,也会推荐朋友入住。
June 15, 2014
Rated

3.0

out of

5.0
 by
wensan
以服務補強品質
剛入住時硬體素質似乎不甚佳,但向櫃檯及房間清潔人願後即刻獲得改善。 例如反應wify不良及房間飲用瓶水不足時,立即獲得服務及改善。並在房間清潔時細心觀察住客飲水多寡而調整供應數量,蠻是貼心!
June 14, 2014
Rated

3.0

out of

5.0
 by
Ruby H
房間舒適
櫃台人員在回應客人問題時可以再親切一點,第三產業本來就是以服務為主,可以體諒貴酒店生意忙碌,所以在忙碌中仍具親和力會是將來制勝的闗鍵,謝謝!
June 12, 2014
Rated

5.0

out of

5.0
 by
saviolaw
整体良好
环境干净整洁,该有的设施都有了,性价比也是非常高。酒店服务和管理方面都做得不错。早餐能满足基本需求,整体较为满意。唯一问题是无线网络的网速实在是慢了点。
June 11, 2014
Rated

5.0

out of

5.0
 by
winnie777
房间设计贴心,干净安全舒适
酒店员工态度友善,有求必应,提供高效率服务。房间宽敞明亮,房间设施设计的非常用心,从无线WIFI,到软硬枕头,到保险柜,到国际通用插座,到明亮实用的灯光,到卫生间龙头的高度,充足的挂衣架,挂衣钩,吹风机等等,几乎能满足你商务及度假的一切所需,实用且好用。毛巾都很干净洁白,床上用品也很干净,电梯需要插房卡启动,感觉很安全。会员有欢迎水果和饮品券,很温馨。酒店附近有超市,还有一些饭店,比较方便。 如果再增加以下几点,就更完美了: 1、早餐的水果蔬菜品种多一点;玻璃餐具不要有干的水迹; 2、房间里配个小冰箱; 3、酒店到地铁站的班车节假日也能运行; 总是是很好的一间酒店,虽然不在地铁口附近,但还是推荐入住。
June 10, 2014
Rated

5.0

out of

5.0
 by
SBay
Great for Study Abroad
Great Staff and amazing service. I bring my study abroad students every year. The location was the first reason to book, the staff is why I bring the students back
June 10, 2014
Rated

4.0

out of

5.0
 by
静1987
房间干净
酒店很干净,服务态度也很好,不过可能因为外国人较多的原因,早餐不是很符合我们的胃口,不好吃,勉强填报肚子吧,还有就是交通不是很方便。
June 9, 2014
Rated

5.0

out of

5.0
 by
Wayne64
Great Place for visiting Beijing
I have used this hotel on many trips from the U.S. It has very good amenities, good bed, TV and service. It is convenient to many locations of historic nature. I especially enjoy my walks to the Temple of Heaven (Tian Tan).
June 8, 2014
Rated

4.0

out of

5.0
 by
Steph125
Good option in more residential area
The hotel is conveniently located near the Temple of Heaven grounds. We took advantage of this and walked to the Temple and through the surrounding park both mornings of our stay, and enjoyed watching the local people involved in various activities happening throughout the park. The metro is a slightly longer but pleasant walk away. This hotel was a nice change of pace and provided a different perspective from our stay the two nights prior at a hotel near the Forbidden City. The staff was cordial and helpful, and able to converse well in English. The rooms are somewhat dated but comfortable, and there are decent dining options nearby.
June 2, 2014
Rated

4.0

out of

5.0
 by
pkneff
Great Location, decent price, service questionable
Enjoyed the location of this Holiday Inn Express. The staff speaks adequate English. There is very little service from staff, they just say "everything closed". The breakfast was horrible, don't let that influence your stay here. It is totally geared for the Chinese children coming to see the Great Wall. They were also very noisy and excited about their adventure! Noodles, rice, fish, hard, hard boiled eggs, lettuce, soup etc. If they provided more edible items for foreigners, it would have been great. Don't ask for anything special, like ice!! Beds were hard as rocks. I would stay here again for a lower rate and bring granola bars!!
May 30, 2014
Rated

4.0

out of

5.0
 by
uniwalker4u
滴水的龙头
卫生间里面盆的水龙头设计有些问题,需要非常小心,找到正确的位置,才能把龙头关严,否则会一直滴水。 用会员卡可以得到一杯免费的咖啡,口感一般。 不知道是否是会员的原因,房间里有水果,很不错。
May 27, 2014
Rated

4.0

out of

5.0
 by
kennek
总体还行,房价比较旧
总体还行,房价比较旧。 评价系统比较繁杂,很难有耐心回答这么多问题,建议修改评价系统,比如评论文字需要达到50字,这又不是写文章。
May 26, 2014
Rated

5.0

out of

5.0
 by
Lawrence of Australia
Great comfort and value for money
It is hard to find anything to criticise about this lovely hotel. Staff were so helpful, polite and mostly spoke really good English. It was clean comfortable and definitely fantastic value for money (little different to a 5 star hotel in Beijing!). Lovely and would stay again.
May 25, 2014
Rated

4.0

out of

5.0
 by
Albert2014
床鋪舒適,乾淨
因出差入住此飯店,飯店乾淨整潔,服務態度親切,回到飯店讓人感覺舒適,網路使用相當順暢方便,下次出差會優先考慮
May 24, 2014
Rated

5.0

out of

5.0
 by
cliff2014
床铺舒适,服务一流
床铺舒适,服务一流床铺舒适,服务一流床铺舒适,服务一流床铺舒适,服务一流床铺舒适,服务一流床铺舒适,服务一流床铺舒适,服务一流床铺舒适,服务一流床铺舒适,服务一流床铺舒适,服务一流床铺舒适,服务一流床铺舒适,服务一流床铺舒适,服务一流床铺舒适,服务一流
May 23, 2014
Rated

4.0

out of

5.0
 by
Snaps
May 2014 review
Family stay for short 72hour transit stay. Hotel good for stay, poor breakfast for western taste though but only because I missed it after previous 4 weeks in the Philippines. Staff English is patchy, one guy was really good others struggled on anything more than simple questions but that was true generally of our stay in Beijing. Difficulty with trying to get taxis home at night so would probably stay in different area next time.
May 20, 2014