Skip Navigation
English
|
|
|
|

Sign In

Book online or call: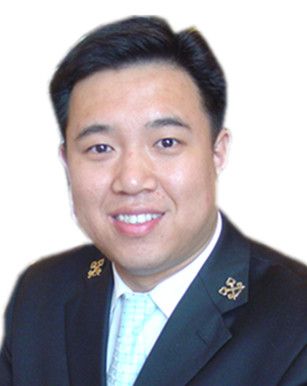 Insider Tips
LOCAL CULTURE
Climate of Beijing
Beijing's climate is defined as "continental monsoon". The four seasons are distinctly recognisable. Spring and autumn are the best time to visit Beijing, particularly in the months of April, May, September and October. Autumn is considered to be the best time to visit as the skies are clear and the weather is very comfortable. The four seasons are very clear in Beijing with a temperate spring, rainy summer, clear autumn, and a cold, snowy winter. The average temperature throughout the year is 11.80. The coldest month is January with an average temperature of -4.6 and the hottest month is July at an average temperature of 26.10. Unfortunately, spring and autumn are shorter than summer and winter. Although winter is technically longer, that should not keep you from traveling to Beijing as indoor heating is widely available. Nevertheless, as the indoor/outdoor temperature difference is rather large, travelers should be prepared with warm clothing and a thick coat is recommended for the colder months of the year
LUXURY BEIJING HOTEL IN THE PRESTIGIOUS BUSINESS DISTRICT
Enjoy ultra-modern style and elegance in this Beijing hotel, just minutes from Tiananmen Square. With outstanding meeting facilities and a full range of business services, it is the ideal business venue. Unwind with luxury amenities including an indoor pool or indulge yourself at Spa with treatments based on age-old Chinese traditions. Explore the local district's designer local boutiques and 13th Century temples, all within walking distance.
HOTEL HIGHLIGHTS
Restaurant & Lounges

The hotel is proud to provide 5-star dining experiences for guest and international celebrities that frequent the vibrant dining venues. The hotel'...

Amenities & Services

The hotel features 318 spacious guest rooms and suites, decorated in an elegant contemporary style with oriental accents. Well-equipped with a dual...

SPECIAL PACKAGES

There's always something special happening at an InterContinental hotel. Whether you are looking for a fun-filled getaway or a place to host your n...
Beijing Financial Street
11 Financial Street,

Beijing

,

100033

China, People's Republic Of

Front Desk

+86-10-58525888
Languages spoken by staff
English, French, Japanese, Chinese
Pet Policy
Pets are not allowed.
CHECK-IN

2:00 PM

CHECK-OUT

12:00 PM

Late Check out Available

Evening Reception Desk Open
Accessibility
1 Room(s) with Accessibility Standards
Parking
Guest Reviews
Rated

4.0

out of

5

 by

115

reviewers.
Rated

5.0

out of

5.0
 by
XNXW824
轻松 自在
特别喜欢这家酒店的服务,特别热情、贴心,对客人的要求会用心去想办法帮助解决!!!有机会会再来住!!!!
August 23, 2014
Rated

5.0

out of

5.0
 by
linsin
空调
请定期清洗空调系统,这样可以保证室内的空气质量,请用专业的清洗剂清洗,去除异味和细菌,其他的很好。洲际酒店也入驻过也很好,以后的时间会频繁光顾。
August 23, 2014
Rated

2.0

out of

5.0
价格弄错了
价格弄错了, 也不按照需要的方式解决, 所谓财务规定太牛了, 规定都是人写的 价格弄错了, 也不按照需要的方式解决, 所谓财务规定太牛了, 规定都是人写的 价格弄错了, 也不按照需要的方式解决, 所谓财务规定太牛了, 规定都是人写的 价格弄错了, 也不按照需要的方式解决, 所谓财务规定太牛了, 规定都是人写的 价格弄错了, 也不按照需要的方式解决, 所谓财务规定太牛了, 规定都是人写的
August 20, 2014
Rated

5.0

out of

5.0
 by
墨翟小秘
环境优雅宾至如归
入住后睡床的舒适程度很好,我睡眠质量意向不好,但是我在国内外出差都是首选入住洲际集团下属酒店,每次我都能有一个让自己顺利入睡,并睡到自然醒的机会。
August 14, 2014
Rated

1.0

out of

5.0
 by
阿弥陀佛
是我住过最不好的假日
该酒店地理位置还可以,服务一般,环境一般,建议对酒店管理人员彻底培训下,房间吵闹,最差的是早餐,连续几天都不换样,价值太糟糕了,以后不会入住。
August 3, 2014
Rated

4.0

out of

5.0
 by
中国女人街
微笑服务
时间只有一天,客房相当的整洁,进房间就感觉一股凉意,空调已事先调好,印象最深是前台人员的微笑让人倍感亲切!早餐厅与地面有台阶,服务人员主动给我保管行礼,减少拖箱的劳累,早餐丰富可口!
August 3, 2014
Rated

1.0

out of

5.0
 by
Zuo123
Nice Location, Poor Service & Fair facility
The hotel is conveniently located at South Beijing, only 15 minutes drive from the bullet train station, Beijing South and also 20 minutes walk from Temple of Heaven which is quite convenient. It is also only 20 minutes drive to Yizhuang my destination of this trip and that's the main reason for me to choose this hotel. This hotel has quite some history and clearly needs some improvement in its facility. I stayed at the suite room next to the Club Lounge probably one of the better rooms of the hotel. However, it is at the top floor and very close to the air condition machine. I was woken up every night by the noise at night when the machine decided to start / reboot. When I complained about that to the manager on duty he seems to be well aware of that. But unfortunately, the hotel still put me to that room and not sure if that's their interpretation of the platinum upgrade. Actually the reservation is a suite room and just give me one that's quiet is good enough. In addition to that, the curtain in the room is not functioning well. The curtain is made up of three pieces so I have to use chairs and sofa to block the curtains to make sure not too much light leaks in during the connections. Typically, you would expect the curtain to overlap with each other which is not possible for this hotel. The pool only opens at 700 in the morning and when I called to request an earlier access that was denied. Had the same request with other IHG hotels but was agreed. Having said that, the manager on duty did visit me when I was waiting outside the gym which is a plus. The worst of my experience of this stay is the check out. I had an small issue regarding the bill and the staff handling it insisting her viewpoints and finally when I got the attention from the manager on duty it turned out that she was wrong. Would be great if she can checked with her manager directly to save me the time. Unfortunately, the staff has already overcharged so she needs to refund some back to my credit card and reissue the statement. I went for breakfast first and asked her to process that when I'm having breakfast as I was in a hurry. Unfortunately, I did not receive the corrected folio / invoice after my breakfast and when I went back to the front desk to check, she told me that she was not sure about one small question. I could not remember exactly what her question was but probably whether I need a folio with my invoice or something so she has been waiting for the whole time without doing anything. The front desk is 10 meters away from the breakfast location and I would be happy to come back to answer the question if I knew there was one. Why can't she just drop by and clarify that is beyond me in particular when I told her I was in a hurry so wanted to have my breakfast while waiting. I'm sure she is not busy all the time as when I dropped by to check she is not with other guests. Clearly, the hotel have some work to do with their front desk staff and I suspect the room selection was also made by one of those. The manager on duty was well trained but unfortunately not very helpful in resolving the issues. Lastly, when I first submitted this review, I was told that this could not be posted because I mentioned another hotel's name and some specific rate. I've modified it accordingly and hope it would pass through this time. One thing I have to say is that I posted unsatified experience with other IHG propoerty before on the same website and was asked to clean up something to meet the rules which is fine. However, the property did contact me to apologize at the same time and provided update on what they could do as a follow up. This time, nothing happened one week after receiving the system notification that my review could not be posted. Hope this will go through this time.
August 2, 2014
Rated

5.0

out of

5.0
 by
notting
评价
不错,经常入住这家酒店。房间舒适,早餐种类很多。 位置好,周围餐饮选择很多。 交通不是很方便,出租车司机一般都找不到这里,而且早上还不好打车,如果不预订就只能坐地铁了。
July 31, 2014
Rated

5.0

out of

5.0
 by
John71717171
Quite and comfortable room
The staff are always excellent the hotel is always a nice place to return to when in Beijing. In the morning, breakfast and the quality of service is excellent as usual with the attention to detail to make the stay pleasant and rewarding. The bell boys, room attendant, the cafe and front desk staff are always excellent to deal with.
July 29, 2014
Rated

4.0

out of

5.0
 by
细水长流
酒店交通方便,性价比不错
酒店位置较好,位于南二环和三环间,到前门长安街等较近,公交路线较多。周围餐饮也较多,下楼不远就有多家餐饮点。酒店内设施较好,有泳池等。
July 24, 2014
Rated

5.0

out of

5.0
 by
杨元华2011
员工服务态度很好。
感谢贵酒店在每早晨提供免费班车去亦庄开发区,给了方便。我对客房设施和环境有好印象。16楼的贵宾室清幽,服务员态度殷勤有礼。
July 19, 2014
Rated

5.0

out of

5.0
房间整体感觉比较舒适,早餐不错
房间整体感觉比较舒适,比较安静,床品也还不叫舒服,但网速还不是特别稳定,早餐品种较多,口味也不错,早餐的厨师比较热情
July 16, 2014
Rated

5.0

out of

5.0
出色的酒店
入住很多次,每次都得到热情的接待,这也是我每次都选择这里的原因,员工热情友善,处理问题的方式很灵活,可以说是处处为住客着想,很满意,值得推荐给所有的朋友!
July 15, 2014
Rated

3.0

out of

5.0
 by
ChiefBlst
Wonderful Staff/ Hotel needs upgrade
First let me thank the following personnel who conducted outstanding Service at this location: 1. Daisy, the Hotel Receptionist. Treated me like a Priority Club Member, even though no one else cared nor asked. Daisey went over all details of my stay and ensured i did not get over-charged, and gave me great options for travel via local transportation. She deserves to be commended; and her English assisted more than she realized. Please sustain her employment and this location. 2. Linda, the Bartender. Perfect English; she made me feel at home and like a Preferred Member. Always explained the menu and what was available. Please keep her working at this location. 3. James, the Concierge. James went out of his way to help me with taxis, even when they refused to listen or to take me because i was a foreigner. He also made phone calls to the PEK airport on my behalf. He was very patient, and please promote him to higher responsibility. 4. Issues. The hotel at this location is due an overhaul and some needed renovations in my personal opinion. I do not recommend the location, due to its proximity to local traffic; its heavily congested. Streets require paving for safety purposes. Holiday Inn should invest in newer furniture in order to spruce the place up. Air Conditioning was the worse I've ever dealt with, and the vents were not clean, which could explain why others have complained in past reviews. Bathroom for the Male Locker room was dirty; sauna wasnt on, the steam room was inoperable. The ladies working the breakfast buffet were great professionals. The variety of food choices should be changed from time to time. The staff other than Daisey, Linda and James treated me like a Priority Club Member. I would ask if the staff (besides the ones mentioned), be reminded of those folks who do travel often receive the status and privilges owed to them. What i did or did not get didnt matter; but it matters to others.
July 14, 2014
Rated

4.0

out of

5.0
 by
dinoy
总体不错
位置很好,周边很多吃饭的地方,就是离地铁站稍远,北京的交通还是比较适合地铁。床很舒服,睡眠质量不错,但是房间设施稍显老旧,总体上说基本很好,这个价位还是比较不错的选择!
July 13, 2014
Rated

2.0

out of

5.0
 by
william79
硬件老旧
硬件老旧,有待提高 硬件老旧,有待提高硬件老旧,有待提高 硬件老旧,有待提高硬件老旧,有待提高 硬件老旧,有待提高硬件老旧,有待提高
July 9, 2014
Rated

5.0

out of

5.0
 by
ink10035719
可以得到一个完美的休息
每次在京南工作都会入住这件酒店,酒店的位置也较为便捷,周边的食行都较为便利.酒店的的员工热情周到.房间虽然有些显旧,但是酒店方面也在不时的进行翻新和调整.保养不错.
July 3, 2014
Rated

4.0

out of

5.0
 by
Rendy
一般一般
整体表现不错,但是一件小事足以毁坏入住印象。具体的问题,已经在前面的评价中提到,主要是关于班车的预定和安排引起的。整个安排显得很业余,没有替客户着想。每个员工都感觉自己没有问题,那就是流程上出了问题。
July 1, 2014
Rated

5.0

out of

5.0
床铺舒适,服务一流,
宴会餐很一般,宴会厨房后区的卫生需要改善。其他非常不错,前台和客房的同事表现都很好,态度和服务都不错,赞
June 26, 2014
Rated

5.0

out of

5.0
 by
joke44456
服务一流,性价比高
各地假日酒店经常住,性价比很高,整体环境都很好,尤其服务很好,即使在服务行业水平普遍不高的内蒙古,服务仍然很优秀
June 25, 2014
Rated

5.0

out of

5.0
 by
Peter234
Nettes Hotel in vernünftiger Lage
In die Jahre gekommenes Hotel aber mit Pool!!!! zu einem günstigen Preis. Frühstück super. Personal verhält sich korrekt und höfflich aber freundliches Lächeln ist allerdings wie in ganz China nicht angesagt.
June 23, 2014
Rated

3.0

out of

5.0
 by
妙手绘城
硬件老化,周边环境差。
这家假日有些年头了,硬件老化很厉害,房间面积超小啊,我没住过这么小的HI,价格也不便宜,大门是开在里面的小弄里的要绕一大圈进去,周边环境也不是很好,比较杂乱,不推荐入住。
June 12, 2014
Rated

5.0

out of

5.0
 by
John71717171
Excellent Service as Usual
The Beijing Temple of Heaven Holiday Inn is always a great place to return to. The staff are always willing to help and have a very positive attitude. Service is great and the meals are always first class. I always recommend this hotel. Management are always are proactive to ensure a great experiene. Thank you again for a very pleasant stay.
June 10, 2014
Rated

5.0

out of

5.0
早餐,会员
早餐缺少中餐菜品样式。为会员提供更多的服务。早出行巴士需要增加车辆。早餐缺少中餐菜品样式。为会员提供更多的服务。早出行巴士需要增加车辆。
June 5, 2014
Rated

5.0

out of

5.0
 by
Shine
will come back
the hotel is wonderful and quality of service is execellent. the management team is super and I will come back
May 1, 2014
Rated

1.0

out of

5.0
 by
Family trip Beijing
Worst hotel I ever stay
We picked this hotel because it was close to my son's tennis tournament. We arrived around 2:30 dater a long day travel. The staff asked us to stay in the lobby as our room was not ready. We waited for almost two hours. No staff pay attention to us as if this is your unlucky day. When went to sleep early around 9:30pm as we had a long day the next morning. The door bell rang, and the hotel delivered our "welcome" fruit as we are the IHG gold member. I was very sorry that I join ed the membership which got us more trouble than benefit. We have access to business lounge where there is nothing except few newspaper. When we try to order some snack and drink. It against was a good 45 min wait and dinner time. When the food got to our table it was not even hot and most of them are cold dishes. Not sure why the long wait. I guess just to make sure we are hungry, so we would not compliant about the food. Anything editable will be good enough. I told the lobby manage about all the problem, he pretend he wrote down everything and will passed the massage to the hotel general manager and get back to me. I saw him threw the paper in the waste bit as I went to take the taxi and natural I never heard from anyone again. What an experience.
April 25, 2014
Rated

2.0

out of

5.0
 by
Michael-hkj
服务
提早在网上预订了房间,中午近1点到了酒店居然房间还没准备好,遗憾!客房的床真的不舒服。提早在网上预订了房间,中午近1点到了酒店居然房间还没准备好,遗憾!客房的床真的不舒服。提早在网上预订了房间,中午近1点到了酒店居然房间还没准备好,遗憾!客房的床真的不舒服。提早在网上预订了房间,中午近1点到了酒店居然房间还没准备好,遗憾!客房的床真的不舒服。提早在网上预订了房间,中午近1点到了酒店居然房间还没准备好,遗憾!客房的床真的不舒服。
April 14, 2014
Rated

4.0

out of

5.0
 by
JSabado
Friendly Staff
I have a good time on this Hotel. The Staff are friendly specially the Bell man and the Concierge. They gave me information how to get anywhere in Beijing and very helpful when I went to Chengdu. The price I got from Priceline.com was just excellent. The con about this Hotel is that they have to fix the front pavement of the Lobby.
April 12, 2014
Rated

5.0

out of

5.0
 by
@Dong
非常愉快的入住
这是我入住洲际集团最愉快的一次入住经历,价格非常超值,服务非常好,还为我免费升级了套房,早餐也不错,总之,非常满意!
April 11, 2014
Rated

3.0

out of

5.0
 by
心想事成
friendly staff, good location, no WiFi
- Hotel staff are friendly. - Location is good, it's in a resident area (environment nearby is not good), but close to Temple of Heaven. - Surprised me: no WiFi in room!
April 10, 2014