Skip Navigation
English
|
|
|
|

Sign In

Book online or call: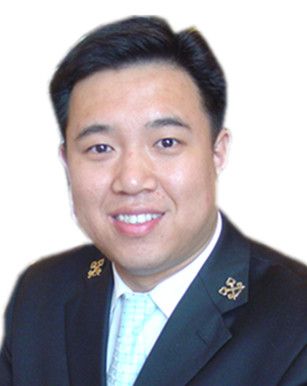 Insider Tips
LOCAL CULTURE
Climate of Beijing
Beijing's climate is defined as "continental monsoon". The four seasons are distinctly recognisable. Spring and autumn are the best time to visit Beijing, particularly in the months of April, May, September and October. Autumn is considered to be the best time to visit as the skies are clear and the weather is very comfortable. The four seasons are very clear in Beijing with a temperate spring, rainy summer, clear autumn, and a cold, snowy winter. The average temperature throughout the year is 11.80. The coldest month is January with an average temperature of -4.6 and the hottest month is July at an average temperature of 26.10. Unfortunately, spring and autumn are shorter than summer and winter. Although winter is technically longer, that should not keep you from traveling to Beijing as indoor heating is widely available. Nevertheless, as the indoor/outdoor temperature difference is rather large, travelers should be prepared with warm clothing and a thick coat is recommended for the colder months of the year
LUXURY BEIJING HOTEL IN THE PRESTIGIOUS BUSINESS DISTRICT
Enjoy ultra-modern style and elegance in this Beijing hotel, just minutes from Tiananmen Square. With outstanding meeting facilities and a full range of business services, it is the ideal business venue. Unwind with luxury amenities including an indoor pool or indulge yourself at Spa with treatments based on age-old Chinese traditions. Explore the local district's designer local boutiques and 13th Century temples, all within walking distance.
HOTEL HIGHLIGHTS
Restaurant & Lounges

The hotel is proud to provide 5-star dining experiences for guest and international celebrities that frequent the vibrant dining venues. The hotel'...

Amenities & Services

The hotel features 318 spacious guest rooms and suites, decorated in an elegant contemporary style with oriental accents. Well-equipped with a dual...

SPECIAL PACKAGES

There's always something special happening at an InterContinental hotel. Whether you are looking for a fun-filled getaway or a place to host your n...
Beijing Financial Street
11 Financial Street,

Beijing

,

100033

China, People's Republic Of

Front Desk

+86-10-58525888
Languages spoken by staff
English, French, Japanese, Chinese
Pet Policy
Pets are not allowed.
CHECK-IN

2:00 PM

CHECK-OUT

12:00 PM

Late Check out Available

Evening Reception Desk Open
Accessibility
1 Room(s) with Accessibility Standards
Parking
Guest Reviews
Rated

4.0

out of

5

 by

272

reviewers.
Rated

5.0

out of

5.0
 by
台北Peter
出乎意料的好飯店
飯店所在地緊鄰王府井大街, 位置極佳, 飯店人員素質很好, 飯店旁就有7-11, 下次拜訪北京一定會再次光臨。
September 8, 2014
Rated

5.0

out of

5.0
 by
Lorren908
Great Service and Comfortable bed
We are very happy with our stay at Crowne Plaza in Beijing Wangfujing. One of the staff went out and brought bananas for my husband's breakfast when none was left at the buffet. I was pleasantly surprised to see a birthday cake in our room on my Birthday. Overall staff were friendly and helpful.
September 7, 2014
Rated

3.0

out of

5.0
 by
ECheung
Good location but room needs rennovation
Good location but room needs rennovation. Friendly and professional staff. Great Chinese restaurant worthwhile to try.
September 7, 2014
Rated

4.0

out of

5.0
 by
SchneidePi
Good location, good value for money
Great location, if you want to use your free time for walking around. Not in the case, if you everyday work/meeting place is more outside and downtown, you should consider traffic using the taxi. Cozy and safe feeling of lobby, good English on reception. Very comfortable beds. Some minor issues: - very noisy refrigerator, the only way to low noise level is to switch it down; - furniture obviously looks used many times, scratched, not the nicest feeling; - not efficient lightning in the bathroom, bath is so small that only can be used for shower, and could be cleaner (especially floor)
September 3, 2014
Rated

5.0

out of

5.0
 by
tian0928
服务不错,硬件有点旧
酒店是老牌酒店了,虽然没有那么新但是设施还是不错的,另外房间真的非常大,有点像套房的感觉,呵呵很舒服,老外特别多,不错的选择。位置很好,出门就是王府井大街。前行约两百米即王府井步行街,吃喝均有。但是,酒店标识是全英文的,而且不明显
September 2, 2014
Rated

4.0

out of

5.0
 by
kezzakkc
Good hotel, great location
This is generally a good hotel. It has an excellent location right near the main shopping street and close to the night market(s). Negative points are that the decor is somewhat dated and the Western food options at breakfast, whilst relatively numerous, leave something to be desired - eggs cooked 'in bulk' and left to 'warm' under infra red lamp (result, lukewarm or cold eggs!) - bacon either undercooked or overcooked and like cardboard. Waffles and pancakes cooked in bulk and, like the eggs, either lukewarm or cold under the infra red lamps.
September 1, 2014
Rated

5.0

out of

5.0
 by
Tiemo
Gateway to Beijing
Super friendly staff - accurate advice, Location is fantastic.
September 1, 2014
Rated

5.0

out of

5.0
 by
m sinha
Great Service
Excellent location and great service . Very courteous and helpful staff. The rooms are spacious and very comfortable.The Wangfujing street is very lively and is a fun place . Since we were here for leisure , we found that access to the nearby tourist and shopping locations were easy. Great place to stay in.
August 31, 2014
Rated

5.0

out of

5.0
北京旅游的好选择
离景点很近,公交车站就在门口,方便。玩累了很方便回酒店休息。酒店床很大,很舒服。礼宾部的服务很好,帮忙定车。
August 30, 2014
Rated

4.0

out of

5.0
 by
Abedin
Perfect place
Location as a tourist is the right place. Staffs are helpful.
August 29, 2014
Rated

5.0

out of

5.0
Great Location
Great Location for Business as well as Leisure. Value for Money. Family friendly.
August 29, 2014
Rated

4.0

out of

5.0
服务不错
服务不错,耐心热情,就是游泳池小了点服务不错,耐心热情,就是游泳池小了点服务不错,耐心热情,就是游泳池小了点服务不错,耐心热情,就是游泳池小了点服务不错,耐心热情,就是游泳池小了点
August 28, 2014
Rated

5.0

out of

5.0
 by
Irish Yankee
Good location, stellar service
Stayed at the Crowne Plaza on a short detour to Beijing to see the main tourist attractions. Concierge Kevin was extremely helpful in arranging a tour guide
August 28, 2014
Rated

4.0

out of

5.0
 by
gensei
地理位置尚可
地理位置尚可,早上打车比较方便 浴室设施和其他皇冠假日不同,水龙头使用方法也不同 房间与其他皇冠假日基本一致 房间较吵,洗澡水小
August 27, 2014
Rated

4.0

out of

5.0
 by
Tiff Tiff
服務不錯
酒店員工非常熱情,細心,提供優質服務。 酒店位置非常便利,就在王府井中心地帶。 酒店價格非常相宜,在同區的同等級酒店來說,性價比高。 對於優悅會會員有附加免費服務。
August 24, 2014
Rated

4.0

out of

5.0
 by
Michael1968
Comfortable bed and great service
very good location, very good service. Personnel are very helpful and polite. Room is fine, bed is big enough and clean. The only problem is with WIFI, although free of charge, but connection is always gone after few minutes. However it seems to be a general problem in China... So I would recommand this hotel definitivly. In the evening, walking along WangFuJing is also lot of fun.
August 23, 2014
Rated

4.0

out of

5.0
 by
Adalberto
床铺舒适,服务不够专业但是足够热情。
床铺舒适,服务不够专业但是足够热情。前台办理退房给予客户足够的理解和体谅。但是叫的士推给了门卫,用了30分钟很不专业。睡眠质量很好。
August 23, 2014
Rated

3.0

out of

5.0
 by
eddie.W
地点不错,设施老旧,服务不够人性化
优点:地点不错,地处王府井; 缺点:设施老旧,服务不够人性化;退房结账时间长;酒店门口的士是旅游者的梦魇。宰客,拒载严重。
August 21, 2014
Rated

5.0

out of

5.0
 by
lee87654
优质前台服务
在酒店入住期间,感受到贵酒店员工热情、亲切、周到的服务,给我们提供了很多帮助。 希望贵酒店领导能够对前台主管kyle进行表扬,再次表示感谢!
August 21, 2014
Rated

4.0

out of

5.0
 by
sns2014
comfortable...but age of hotel is showing
I found the hotel very nice, staff were really attentive and very helpful. It was the busiest season to visit, especially for Chinese tourists, so the lobby cafe was always quite crowded and noisy. The room was quite comfortable with the bedding and pillows one always expects at a Crowne Plaza. However, the room, particularly the bathroom, is showing its age. Nothing falling apart, but not what you would expect of a Crowne Plaza room.
August 19, 2014
Rated

5.0

out of

5.0
 by
BluegrassDavid
Minor issues and commemts
1) Since there were two people in our room, having only one bottle of shampoo and one bottle of conditioner was a minor inconvenience. 2) on one of the nights we were at your hotel we decided to try the restaurant for dinner. That a very wise choice on our part. The meal and service were far beyond what we expected-=great job to the kitchen and service staff! 3) You need to have someone who is fluent in English, preferably a native English speaker, look at all of your signs. There was a paper sign on the main door concerning some repairs to the East Door. Obviously the person who wrote the English translation was NOT a native speaker. It is not very professional for a hotel that is trying to attract a business patron.
August 19, 2014
Rated

4.0

out of

5.0
 by
Vern the traveller
Good location
Hotel ideally located for exploring local sites and attractions. Walking distance to public tranportation and shops. Language barrier was problem in communicating with hotel staff and prevented us from enjoying more of the actual facility.
August 16, 2014
Rated

2.0

out of

5.0
 by
olep
none 5 star service
F/O no welcome 5 star introduction regards the hotel no caring.none appreciation at all in there faces, so scare to ask any info. concierge were totally rude people this people in the front line just like to be in black suit and chat around themselves. we feel more going out in this hotel feel more hospitality outside restaurant than inside the hotel breakfast i guess they let the new staff deal with us people in black jacket seem don't care or lead them what todo they just pass by and gone
August 15, 2014
Rated

4.0

out of

5.0
 by
J Wong
J Wong
Hotel situated in a peaceful but strategic location in Wangfujing. Concierge are very helpful. Once in the peak hours morning, late for appointment and many taxi would not stopped but a kind concierge staff was very helpful to hail and persist a taxi to take us to our destination. Concierge Executive speak good english and also provide us warning tips to be safe roaming the city on our own.
August 15, 2014
Rated

4.0

out of

5.0
 by
vivian02103
床铺舒适,个别服务人员非常热情
设施较老,但是入住舒适度不错。前台个别工作人员非常热情,态度很好,但是其他人服务非常一般,语气生硬,工作人员素质不一样
August 13, 2014
Rated

4.0

out of

5.0
 by
P3-UB
Gret location
Within walking distance to high-end shoppings, which was good for my family; and night market, which was good for my taking of pictures of street night life.
August 13, 2014
Rated

5.0

out of

5.0
 by
TXuu
Very good hotel to stay in Beijing
Location is excellent, close to everywhere. Staffs were very friendly and helpful. rooms facility is kind of outdated but very clean. In the bathroom, the hook to support hair drier, is broken, but nobody came to fix it during y stay. But generally speaking, nice hotel, I will stay next time.
August 8, 2014
Rated

4.0

out of

5.0
 by
SanFranExplorer
An older hotel with outdated facilities...
Consider its prime location, this property needs a desperate overhaul! Hotel staff is very friendly and easy to deal with but the hotel itself is extremely outdated - the sign of wear shows everywhere inside the premise. I was originally assigned to a small guestroom with old furnishings and dirty bathroom but was able to be upgraded to to a suite after complaining about the condition of room. I later found out this hotel has not been renovated for 10 years..... It is absolutely due for a new make-over. I will only consider coming back to this hotel again in the future when all other hotels are sold out.....
August 7, 2014
Rated

4.0

out of

5.0
 by
xiangyan
舒适的环境
因为工作关系,住过很多家皇冠假日,如丽江和府皇冠假日,西双版纳避暑皇冠假日,等等,这家是第一次住,房间很舒服,但是设施有些陈旧,总体不错
August 7, 2014
Rated

2.0

out of

5.0
客房条件差,没有停车位
房间很小且窗户朝向酒店内部天井,酒廊的琴声会打扰休息。有蚊虫叮咬。不给住宿客人提供停车位。床铺和寝具的舒适度较差,枕头太软太低。有失五星级酒店水准。
August 5, 2014