Skip Navigation
English
|
|
|
|

Sign In

Book online or call: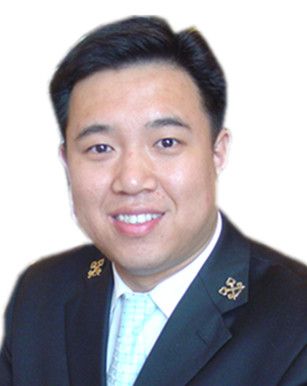 Insider Tips
LOCAL CULTURE
Climate of Beijing
Beijing's climate is defined as "continental monsoon". The four seasons are distinctly recognisable. Spring and autumn are the best time to visit Beijing, particularly in the months of April, May, September and October. Autumn is considered to be the best time to visit as the skies are clear and the weather is very comfortable. The four seasons are very clear in Beijing with a temperate spring, rainy summer, clear autumn, and a cold, snowy winter. The average temperature throughout the year is 11.80. The coldest month is January with an average temperature of -4.6 and the hottest month is July at an average temperature of 26.10. Unfortunately, spring and autumn are shorter than summer and winter. Although winter is technically longer, that should not keep you from traveling to Beijing as indoor heating is widely available. Nevertheless, as the indoor/outdoor temperature difference is rather large, travelers should be prepared with warm clothing and a thick coat is recommended for the colder months of the year
LUXURY BEIJING HOTEL IN THE PRESTIGIOUS BUSINESS DISTRICT
Enjoy ultra-modern style and elegance in this Beijing hotel, just minutes from Tiananmen Square. With outstanding meeting facilities and a full range of business services, it is the ideal business venue. Unwind with luxury amenities including an indoor pool or indulge yourself at Spa with treatments based on age-old Chinese traditions. Explore the local district's designer local boutiques and 13th Century temples, all within walking distance.
HOTEL HIGHLIGHTS
Restaurant & Lounges

The hotel is proud to provide 5-star dining experiences for guest and international celebrities that frequent the vibrant dining venues. The hotel'...

Amenities & Services

The hotel features 318 spacious guest rooms and suites, decorated in an elegant contemporary style with oriental accents. Well-equipped with a dual...

SPECIAL PACKAGES

There's always something special happening at an InterContinental hotel. Whether you are looking for a fun-filled getaway or a place to host your n...
Beijing Financial Street
11 Financial Street,

Beijing

,

100033

China, People's Republic Of

Front Desk

+86-10-58525888
Languages spoken by staff
English, French, Japanese, Chinese
Pet Policy
Pets are not allowed.
CHECK-IN

2:00 PM

CHECK-OUT

12:00 PM

Late Check out Available

Evening Reception Desk Open
Accessibility
1 Room(s) with Accessibility Standards
Parking
Guest Reviews
Rated

4.0

out of

5

 by

279

reviewers.
Rated

3.0

out of

5.0
 by
aj2008aj
房间设施比较旧
1.房间设施比较旧 2.酒店位置方便 3.价格比较便宜,提前预定 4.个别服务员不够专业,且个人比较讨厌 5.整体感觉一般般
July 10, 2014
Rated

5.0

out of

5.0
 by
Greentea
房間舒適
房間燈光亮度充足, 明亮舒適; 浴室夠大並分別提供浴缸和淋浴區林, 感覺最好的是沒有潮濕發霉的味道; 適時的提供四瓶瓶裝水給兩位入住人員, 在炎熱的北京感受更好.
July 9, 2014
Rated

4.0

out of

5.0
 by
ciaclee
服务不错,设施一般。
整体服务很好,早餐种类也很多,但客房设施有些陈旧,中央空调启动的时候噪音大,酒店用的飞利浦液晶电视连二百一晚的酒店都不用了。别的就没什么了,服务态度很好,地点也特别方便。
July 8, 2014
Rated

4.0

out of

5.0
 by
ek520
适合在王府井附近活动的选择
酒店比较旧,设施还行。适合在王府井周边活动的人。酒店的礼宾值得表扬,尽管帮忙拦出租车不容易,还是用心帮客人叫车,根据出租司机的行车方向,安排客人。 check in 处人手不足,团队的老是插队,影响了其它客人。 结婚纪念被酒店搞成了新婚蜜月,这个让人实在有点汗颜。
July 8, 2014
Rated

1.0

out of

5.0
服务很差,客房很脏!
房间里有好多长头发!我们两位男士入住没有一个长头发的!客房服务很次!用过的浴袍说了也不给换,很失败一次体验,最差的皇冠假日。
July 3, 2014
Rated

1.0

out of

5.0
 by
Shangguan Zemin
bad experience in this hotel
the room condition is too bad and even smell bad. the furniture is too old. The swimming pool is to small ,may be the smallest in the work. the variety of breakfast is too limited and breakfast service is inefficient. This hotel should be kicked out of the Crown list ,as it damages the Brand value. This hotel even is inferior to a HolidayInn. I will never live in this again.
July 1, 2014
Rated

3.0

out of

5.0
 by
忘忧草1982
设施和卫生还需改进
酒店客房是四方环形的,我住的客房离电梯要绕大半个圈子。还有客房和行政酒廊,在行政酒廊用餐的时候是坐靠窗的,窗上有飞虫还订在了食物上,客房睡觉的时候,有很多蚊子,还拍死了很多只,还有要求客房要把指甲剪,也居然没有,说的原因是怕顾客带走还有卫生问题,在ihg旗下酒店住了很多酒店了,这样的标准还真是对不起皇冠这个抬头啊。。。。
July 1, 2014
Rated

5.0

out of

5.0
 by
消失的时间
老的酒店 品质服务
虽然酒店的设施老旧,但前台人员的服务质量很好,态度也很好。给大使会员的服务也做得非常到位。所处的地理位置也非常不错,休闲出差都是不错的选择酒店。
July 1, 2014
Rated

4.0

out of

5.0
 by
bbfl
Fun in Beijing
Enjoyed stay at hotel, particularly location. Hotel was well run. Not the most modern or furnishings and a bit damp, but no major inconveniences. Would return again.
June 27, 2014
Rated

5.0

out of

5.0
 by
Jaideep
Excellent Location, Superb Service
Excellent location at Wangfujing commercial area, with several shopping centers. Close to Subway. Hotel staff were very attentive, polite and service-oriented. Front office and restaurant staff spoke English. Overall excellent value for money and should I return to Beijing on leisure, will strongly re-consider Crowne Plaza Wangfujing.
June 25, 2014
Rated

5.0

out of

5.0
 by
Benita52
床上用品很舒适
总体来说,如此地段的星级酒店服务及性价比都还是很不错的,环境舒适,服务到位。酒店的细节考虑也十分专业,贴心和到位。 只是早餐略显单薄。
June 23, 2014
Rated

5.0

out of

5.0
 by
good hsu
假日酒店的枕頭很棒
假日系列的酒店(IHG集團)的服務都差不多! 整體感覺讓人很舒服。 由其是房間內的枕頭,軟、硬都有很貼心,對於一個經常出外商務人士,提供一個很好的選擇! 網上訂房很便捷,酒店內的Free wIfi也非常方便! 讓我們出差洽公使用網路很方便!!!
June 23, 2014
Rated

5.0

out of

5.0
 by
ty_linda
性价比高
鉴于地处王府井中心地带,相当好的地理位置,这个价格性价比还是挺好的。公司在东方广场,走过去也很近,一路上有很多百货公司和游客,非常热闹。
June 20, 2014
Rated

5.0

out of

5.0
 by
Lions Den
Very satisfied
Very happy with hotel - just wish they had upgraded us to a suite like they had six months ago!
June 19, 2014
Rated

5.0

out of

5.0
 by
ProfessorB
Make Crowne Plaza Beijing Your Overseas Choice
If you want to enjoy your stay in Beijing and have a quality room and supportive staff -- this Crowne Plaza is the one and only one. After staying at various other hotel chains, this is the first and only one that I stay in when I am on business or leisure in Beijing. The staff actually greet you with a genuine smile and show interest in you from the first moment at the front desk until the time you ready to check out. Your time and stay are important, and they demonstrate their value for you as a customer -- you feel welcomed at this hotel and not a number. I have stayed here several times, and each time is like a new experience and always comfortable and inviting. It is like your new home away from home -- and so much more. I highly recommend it to everyone that I know.
June 19, 2014
Rated

5.0

out of

5.0
 by
CrazyWXY
位置很棒
由于住过香港时代广场附近的皇冠假日酒店,感觉王府井的装修有点陈旧,其他方面一如既往的好!另外,每次出行我都是带着老婆和孩子,希望咱们酒店的床能大点(最好是2米宽的)。
June 19, 2014
Rated

5.0

out of

5.0
 by
NKUS
Hotel Crowne Plaza Wangfuzing
Overall good experience. Enjoyed staying there. The rooms are comfortable and service is good.
June 19, 2014
Rated

4.0

out of

5.0
 by
Tony2002
整体酒店住宿感觉
1.住宿感觉舒适 2. 墙体插座不灵 3. 走廊烟味较重 4. 房间整理没有帮客人收拾衣服 5. 大堂吧的服务反应较慢,坐了10分钟没有服务人员询问
June 19, 2014
Rated

5.0

out of

5.0
 by
jilly bean
comfortable room and bed, great location...
Hotel located in a great spot, service was excellent, breakfast was great, pool clean and refreshing, staff friendly and helpful...
June 17, 2014
Rated

5.0

out of

5.0
 by
ManFran
Excellent stay in Wangfujing
Selected because this is very close to Tienanmen square and Forbidden City also in the middle of Wangfujing. The check in checkout was smooth and perfect. All commitments prior to stay was completely met. Helpful and English speaking staff made things easier. Good breakfast spread, value for money. Recommended for stay in Beijing
June 17, 2014
Rated

3.0

out of

5.0
 by
Weili57
早餐與電視
建議房間電視要符合看的人角度,床的高度跟電視的高度很不搭! 建議早餐的質可以稍作提升,例如omelet可以參考一下別家酒店或食譜該怎麼做,畢竟他不只是加了一些料的煎蛋!
June 16, 2014
Rated

5.0

out of

5.0
 by
Michael0717
交通便利,性价比高
之前曾入住过该酒店,位置交通极为便利,周围配套齐全,因为是最早入驻北京的皇冠假日,因此相对设备有些陈旧是完全可以理解的,服务态度整体良好,细节方面还有提高的空间,整体满意
June 13, 2014
Rated

5.0

out of

5.0
 by
Daveeee
Fantastic Service
Really great hotel with fantastic service, treated like a VIP during our stay. We will definitely be returning.
June 12, 2014
Rated

5.0

out of

5.0
 by
Angela100
Location, location, location!
Location is perfect. Rooms are comfortable. Food is good. A great place to stay on a short trip to Beijing!
June 12, 2014
Rated

2.0

out of

5.0
 by
JKC1699
Need remodeling and room too small!
It was a quite disappointed when getting into the room...too small (when compare to a standard holiday inn room). You can see the grey fade mark, and patches in the bath room. As staffs asked how is the room and staying and I told them the above. Their respond and comments were "yes, it is old and small, but our price is competitive......"! I can't accept such "excuse"! I stayed on the 9th floor which was a non-smoking executive room....but the hallway and floor were fulfill of smoking odor. I did report to front desk and seems to be nothing they can do about it! Another funny thing is there was welcomed flower in my room....but only for one day and then they took it back!
June 11, 2014
Rated

5.0

out of

5.0
 by
Zoomer2
Great location for local fare
I have been to Beijing dozens of times and have settled on this hotel as my most frequent 'home'. The Crowne Plaza's are generally a good choice in China, they are typically found in prime locations in my experience. This one is no different. It is found at one end of Wanfujing 'Shopping Street' which is a pedestrian-only street lined with Chinese luxury department stores and smaller specialty stores along with an Apple Store. Many fine restaurants can be found in the department stores. There is a christian church property nearby where locals take in ballroom dancing in the evenings and a vibrant 'night market' tucked in behind one of the department stores which you don't want to miss. You really feel like you are in China staying here. The hotel is fine with glass elevators, perfectly comfortable rooms, attentive service and a very good buffet breakfast with Chinese, Japanese and Wester fare. Stay here!
June 8, 2014
Rated

5.0

out of

5.0
位置一流,服务好
在王府井附近,位置好,然后去什么地方都方便。 距离机场也很方便,两个人打车和坐地铁的价格差不过。 工作人员服务比较热情。
June 5, 2014
Rated

5.0

out of

5.0
床铺舒适 位置交通方便
交通方便 服务贴心 酒廊的环境很不错 唯一就是空调制冷的速度偏慢 进到房间一开始比较热。 没有来得及使用酒店自助餐,下次想去试试看
June 4, 2014
Rated

2.0

out of

5.0
 by
yourmainman2014
Wangfujing Crowne Plaza
We stayed the night at this hotel. A lot of things were broken in the room. I went to open the bathroom door and the knob came off (I didn't break it...It appeared to have just been hanging on there without anything fastening it). The pool and fitness rooms are very small. The breakfast in the club could be more representative of the options given on the 1st floor. Some of the staff were pleasant though and the location was pretty convenient.
June 4, 2014
Rated

5.0

out of

5.0
 by
Sparky5889
Lovely room and very helpful staff
Overall, a very good stay. Staff were very attentative when we were both ill, and were very kind. Very nice hotel, however, be prepared to spend a lot of money for refreshments in the lounge - it costs over £4 for just one cup of tea and alcoholic drinks are extremely expensive. That is about the only criticism I have for this hotel.
June 3, 2014