Skip Navigation
English
|
|
|
|

Sign In

Book online or call: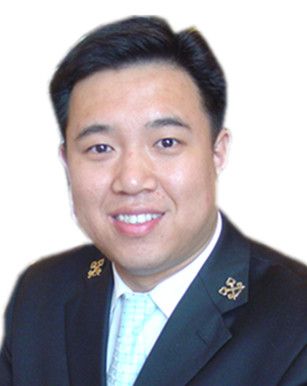 Insider Tips
LOCAL CULTURE
Climate of Beijing
Beijing's climate is defined as "continental monsoon". The four seasons are distinctly recognisable. Spring and autumn are the best time to visit Beijing, particularly in the months of April, May, September and October. Autumn is considered to be the best time to visit as the skies are clear and the weather is very comfortable. The four seasons are very clear in Beijing with a temperate spring, rainy summer, clear autumn, and a cold, snowy winter. The average temperature throughout the year is 11.80. The coldest month is January with an average temperature of -4.6 and the hottest month is July at an average temperature of 26.10. Unfortunately, spring and autumn are shorter than summer and winter. Although winter is technically longer, that should not keep you from traveling to Beijing as indoor heating is widely available. Nevertheless, as the indoor/outdoor temperature difference is rather large, travelers should be prepared with warm clothing and a thick coat is recommended for the colder months of the year
LUXURY BEIJING HOTEL IN THE PRESTIGIOUS BUSINESS DISTRICT
Enjoy ultra-modern style and elegance in this Beijing hotel, just minutes from Tiananmen Square. With outstanding meeting facilities and a full range of business services, it is the ideal business venue. Unwind with luxury amenities including an indoor pool or indulge yourself at Spa with treatments based on age-old Chinese traditions. Explore the local district's designer local boutiques and 13th Century temples, all within walking distance.
HOTEL HIGHLIGHTS
Restaurant & Lounges

The hotel is proud to provide 5-star dining experiences for guest and international celebrities that frequent the vibrant dining venues. The hotel'...

Amenities & Services

The hotel features 318 spacious guest rooms and suites, decorated in an elegant contemporary style with oriental accents. Well-equipped with a dual...

SPECIAL PACKAGES

There's always something special happening at an InterContinental hotel. Whether you are looking for a fun-filled getaway or a place to host your n...
Beijing Financial Street
11 Financial Street,
Beijing , 100033
China, People's Republic Of
Front Desk +86-10-58525888
Languages spoken by staff
English, French, Japanese, Chinese
Pet Policy
Pets are not allowed.
CHECK-IN

2:00 PM

CHECK-OUT

12:00 PM

Late Check out Available

Evening Reception Desk Open
Accessibility
1 Room(s) with Accessibility Standards
Parking
Guest Reviews
Rated

4.0

out of

5

 by

221

reviewers.
Rated

4.0

out of

5.0
 by
Hiroki
Non smoking but smoked in.
We had stayed a non smoking room but smelled smoke. Service were better than hotels in Shanghai and felt very comfortable. Good value and lovely restaurants inside.
December 2, 2013
Rated

5.0

out of

5.0
房间相当好,地理位置很不错,环境也很好
房间相当好,地理位置很不错,环境也很好。酒店天井的设计相当精彩!值得一提的是酒店的服务相当好!服务态度很好,值这个价钱!
November 30, 2013
Rated

3.0

out of

5.0
 by
Yanping843
shower does not work
The room we stayed in overall is OK, the shower does not work, and we asked the front desk to fix it, they said they would. Someone came, but really did not correct the problem. We stayed here for 6 days, and did not have a proper shower in our bath.
November 29, 2013
Rated

4.0

out of

5.0
 by
Gerry520
中规中局
老酒店保养的还不错,出门就是步行街,交通方便。 中午没有自助餐,只能零点,西餐厅做的一般。 如果还是这次预定的那个价格我想下次还是会住那里。
November 28, 2013
Rated

4.0

out of

5.0
 by
104F
Service lags behind
The location is right in the heart of inner city. Very convenient to access the best part of ancient Beijing. The room cleanliness is not as good as last year, though.
November 28, 2013
Rated

5.0

out of

5.0
 by
Kirsty34
Staff with good english language skills
I found this property to be exceptional particularly when it came to the level of English spoken by all staff. It seemed to me that the staff felt relaxed and happy and therefore were comfortably engaged with guests. Their understanding of Beijing and the challenges it presents for the business traveler was great therefore they were able to add value when advising on travel, locations, venues etc. The food and beverage was also very good, room service was prompt and the menu honest. I would have no hesitation in recommending this property.
November 26, 2013
Rated

4.0

out of

5.0
 by
birdlady808
Great Stay
Just wanted to say that my coworker and I had a fabulous time staying at the Crown Plaza near Wangfujing area. We didn't have time to use all the facilities but our room was clean and the cafe downstairs was great. The staff was always so welcoming and helpful. One person I would like to point out who went above and beyond what I was expecting was Ivan at the Concierge desk. He totally rocks and was always looking out for us. He scheduled our day trip to the Great Wall for us with a legitimate tour guide and driver. Gave us the best advice on restaurants and told me about the best shopping locations for what I was looking for. I have not received such exceptional service anywhere else I have stayed before. We liked him so much that we would hold our questions until he was back on his shift and would ask for his advice only. He made our stay a truly memorable one and we are greatful for him.
November 25, 2013
Rated

4.0

out of

5.0
 by
nyjazz
温馨的小花
王府井这个酒店是我在北京入驻最多的酒店,之前我一直觉得只是交通方便对于我一个外地人来说,她并没有提供太多的优质服务,除了前台比较优秀。 但这两次入驻,我的感觉起了一些变化,有欢迎信了,入驻的时候强调了白金会员的身份,进了房间有束温馨的小花在欢迎我,我感觉这在北方让我感到很温暖。之前我一直没有写评论,觉得是不是等再收到这种礼遇再写,现在我收到了。 作为白金会员,还有件事我不得不提出表扬,在酒店停车的问题,前台礼宾部还是很努力地在沟通细节。同时,作为白金会员的我,我觉得这家酒店提供的服务还是有些小小的遗憾,享受的待遇相对其他酒店少一些,只是表达下自己的想法而已。
November 24, 2013
Rated

5.0

out of

5.0
 by
yoyohyuk
很好的一次经历!
首先,十分感谢Jason!得知我妻子当天过生日,提前准备好了蛋糕!没机会当面道谢,在此表达我的谢意!:) 另外当天帮我办理Checkin的那位女员工,也十分感谢,虽然没机会问到你的姓名。。 房间整体感觉相当好,感觉到空调不制热后,酒店员工立即送来了电暖气,很感动啊! 然后说点不足,枕头普遍都好高,要了最低的枕头,仍旧好高。。可能是我个人的原因吧,最后枕着浴巾睡了一晚上。。。 还有就是,本来是很想游泳的,结果当天泳池装修,到我退房了才重新开放,也算是美中不足吧。 优点:地理位置,员工服务态度 缺点:空调不制热(基本就是换气的作用了),枕头普遍高(包括荞麦枕) 总结:推荐!
November 24, 2013
Rated

5.0

out of

5.0
不错的酒店
地理位置很好,服务人员很友好,效率很高,总之一切都不错。 只是大床间的床居然是由两张床拼在一起的,让我比较失望。
November 19, 2013
Rated

5.0

out of

5.0
 by
Tiara0707
Excellent service hotel
Great location with an excellent service. Hotel staff is very helpful and knowledgeable. Definitely we will return to Crown Plaza- Beijing Wangfujing.
November 16, 2013
Rated

5.0

out of

5.0
 by
Yanhui
The best location and excellent service
The best location around in Beijing. Particular the service of staff whatever front desk and other divisions are excellent.
November 14, 2013
Rated

2.0

out of

5.0
 by
57NOMAD
The Crowne has lost some of its glimmer
I have stayed at the Crowne Plaza in Beijing many times while traveling in Asia....This last few times that I have stayed there I felt that the hotel was losing its glory, becoming more like a hotel rather than a destination. The service was great as always but there was somehting lacking...maybe it needs a remodel. ...my bathroom had a smell of mildew and when I check the shower, there it was...not on the surface but creeping through the stone tiles. the air was not working in my room and because I was unable to open a window it became stuffy.These things were brought to the attention of the staff but to no avail. The service for the breakfast buffet was good but the menue was lacking almost everything was fried or over cooked. Crowne step up your game I want to continue to look forward to staying with you when in Beijing.
November 12, 2013
Rated

4.0

out of

5.0
 by
Lizzy6886
Bed is comfortable
Toilets need to upgrade...not very clean..very noisy with the water sound.
November 10, 2013
Rated

3.0

out of

5.0
Air con is not providing heating
It is 5 degree C in late October, but the hotel didn't provide heating through its air condition system. I have to ask for a heater to put it in my room. Last year when I stayed there, same problem.
November 6, 2013
Rated

4.0

out of

5.0
 by
douaibei
good in general, need to improve the service
not sure why the hotel forget to register my stay to my rewards? the room is ok in general, and the break fast needs improve, it looks not too much to taste in the morning.
October 25, 2013
Rated

4.0

out of

5.0
 by
Amber5
Great breakfast and nice staff
Very close to wangfujing shopping area, it has a wonderful breakfast, and beware the room are very old .
October 25, 2013
Rated

3.0

out of

5.0
Comforatble bed
The room is somwhat old even after decoration. Not good feeling is one big mirror on top of the bed.
October 21, 2013
Rated

4.0

out of

5.0
 by
douaibei
staff need more training
first, they forget to register my stay to my CLUB rewards Second, the breakfast looks far below the average, and the canteen is under staffed to respond to the request
October 21, 2013
Rated

4.0

out of

5.0
 by
lelicia
Great location
i book into club room and comes with club benefits. i was upgraded to next cat room as the club room was not available at the point of my check in. the toilet is very spacious. check in was on the club floor so it was swift with no queue. Location is best for travellers. the famous beijing duck restaurant is just nearby. sightseeing at tian an men is also walking distance from hotel
October 20, 2013
Rated

5.0

out of

5.0
 by
Aviador
great stay and perfect hotel employees
Several times a year I stay for one or two days in Beijing during my business trips. The Beijing Wangfujing is my favorite place due to the very good athmosphere, perfect organisation and the location in the city center. The communication with the hotel staff and their attitude is always great. During my recent visit the front office manager supported me in a difficult visa issue with the local authorities sucessfully - far more than I would expect as a hotel guest. Thanks again for the great support!
October 20, 2013
Rated

4.0

out of

5.0
 by
Access
comfortable bed, great service and really good breakfast buffet
The staff is excellent, very helpful and courteous. The breakfast buffet was very good, great staff & service and great selection.
October 14, 2013
Rated

3.0

out of

5.0
 by
liana1201
酒店设施比较旧
这个酒店,原本以为皇冠假日酒店,档次会比较高些,但是发现里面设施都比较成旧,需要更新下了。连个淋浴房都没有,属于上世纪的卫浴设备。 处于王府井大街上,但是交通不属于很便利, 离地铁口有段距离。 游泳池也很迷你。
October 13, 2013
Rated

4.0

out of

5.0
 by
Kangkang
Comfort bed and quiet room
It's a good rest place due to quiet and soft room. But the on-line reservation system can't be satisfied. Looking forward to improving your on- line system.
October 10, 2013
Rated

5.0

out of

5.0
 by
Jonson
Good experience even in peak season
Got some great experience even in the peak season of the National Day golden week of holidays. There are so many people in the area and been served by the holiday. Surprisingly, the hotel is serving well even with the high traffic within, great facility to recommend.
October 7, 2013
Rated

5.0

out of

5.0
Good service by Ava Wei and her colleagues!
I checked in on 2nd oct evening and was greeted by a very warm welcome by all front desk staff. I was also pleasantly surprised when I was told that my room was prepared for me with fruits. I say good service and high level of drive I observed with the staff who interacted with me, especially Ms Ava Wei who made a effort to explain and share with me the directions and address when I asked for recommendations where to go. Great job! Will be coming back again if time permits.
October 6, 2013
Rated

3.0

out of

5.0
 by
Guest0Leo
房间墙纸起泡,衣柜书桌残旧破损
好久没来这个酒店住了,这次入住明显觉得是重新装修过,但房间很是失望,室内墙纸都起泡了,衣柜和书桌都有破损的问题。早餐品种太少,服务员也少。前台的服务还能保持水准,只是其他的方面性价比就不高了,希望能改善。
October 4, 2013
Rated

4.0

out of

5.0
 by
MannyNik
Comfortable room
Overall, room was fine, smaller than what I used get. Did not get a suite upgrade. Bed was comfortable. Food service & quality was good.
October 3, 2013
Rated

5.0

out of

5.0
 by
Zhangj65
Excellent service
Excellent service which made me feel comfortable Clean and relaxable room
September 26, 2013
Rated

4.0

out of

5.0
 by
esther08
great service
The service is good, and the location is near the good place to go. I can easily have fun and make a meeting around there. The bed is comfort. I like it and also my family is enjoy staying there.
September 24, 2013