Skip Navigation
English
|
|
|
|

Sign In

Book online or call: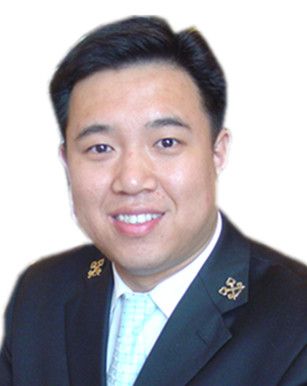 Insider Tips
LOCAL CULTURE
Climate of Beijing
Beijing's climate is defined as "continental monsoon". The four seasons are distinctly recognisable. Spring and autumn are the best time to visit Beijing, particularly in the months of April, May, September and October. Autumn is considered to be the best time to visit as the skies are clear and the weather is very comfortable. The four seasons are very clear in Beijing with a temperate spring, rainy summer, clear autumn, and a cold, snowy winter. The average temperature throughout the year is 11.80. The coldest month is January with an average temperature of -4.6 and the hottest month is July at an average temperature of 26.10. Unfortunately, spring and autumn are shorter than summer and winter. Although winter is technically longer, that should not keep you from traveling to Beijing as indoor heating is widely available. Nevertheless, as the indoor/outdoor temperature difference is rather large, travelers should be prepared with warm clothing and a thick coat is recommended for the colder months of the year
LUXURY BEIJING HOTEL IN THE PRESTIGIOUS BUSINESS DISTRICT
Enjoy ultra-modern style and elegance in this Beijing hotel, just minutes from Tiananmen Square. With outstanding meeting facilities and a full range of business services, it is the ideal business venue. Unwind with luxury amenities including an indoor pool or indulge yourself at Spa with treatments based on age-old Chinese traditions. Explore the local district's designer local boutiques and 13th Century temples, all within walking distance.
HOTEL HIGHLIGHTS
Restaurant & Lounges

The hotel is proud to provide 5-star dining experiences for guest and international celebrities that frequent the vibrant dining venues. The hotel'...

Amenities & Services

The hotel features 318 spacious guest rooms and suites, decorated in an elegant contemporary style with oriental accents. Well-equipped with a dual...

SPECIAL PACKAGES

There's always something special happening at an InterContinental hotel. Whether you are looking for a fun-filled getaway or a place to host your n...
Beijing Financial Street
11 Financial Street,

Beijing

,

100033

China, People's Republic Of

Front Desk

+86-10-58525888
Languages spoken by staff
English, French, Japanese, Chinese
Pet Policy
Pets are not allowed.
CHECK-IN

2:00 PM

CHECK-OUT

12:00 PM

Late Check out Available

Evening Reception Desk Open
Accessibility
1 Room(s) with Accessibility Standards
Parking
Guest Reviews
Rated

4.0

out of

5

 by

279

reviewers.
Rated

5.0

out of

5.0
 by
AF4NU
Great Hotel in the heart of Beijing
This hotel appears to be managed fabulously. As an english speaking guest, I faced absolutely no language barriers, and hotel staff really connected with American service expectations. I recommend taking advantage of the club benefits. Happy hour and breakfast were staffed by excellent people and brought a great value to our stay in Beijing.
June 3, 2014
Rated

4.0

out of

5.0
 by
Russ1498
China Visit
Air conditioning in the room was poor but it was the same in most hotels in China. Overal I enjoyed my stay
May 30, 2014
Rated

5.0

out of

5.0
 by
Ronnietherrt
GREAT Location for a Fine Hotel
We stayed for 7 nights and could not be happier with our choice. This hotel is in an ideal location, only 5 minutes walk to the subway and easy 30 minutes walk to Tiananmen Square/Forbidden City. From check in to check out, our experience was totally positive. ALL staff were very professional, friendly, and helpful. The room was well appointed and very comfortable...GREAT bed. Nice to have English movie and news channels on TV and complimentary internet for IHG members. Very good value. I would definitely recommend this Crowne Plaza. I'll be staying here next time I'm in Beijing.
May 30, 2014
Rated

5.0

out of

5.0
 by
OcelotSH
客房升级
免费的客房升级至行政楼层及方面,非常贴心,所有的服务也很贴心,食物美味,非常方便,酒店位置也非常理想,非常愉快的一次入住经历
May 29, 2014
Rated

5.0

out of

5.0
 by
MarshallBB
不错的酒店
白金会员得到应有的待遇,服务员非常热情,所有东西都是准备妥当的,出门就是王府井大街,非常方便,唯一不足的是设施有些陈旧
May 26, 2014
Rated

5.0

out of

5.0
服务一流
服务态度很赞,重视度很高 服务态度很赞,重视度很高 服务态度很赞,重视度很高 服务态度很赞,重视度很高 服务态度很赞,重视度很高 服务态度很赞,重视度很高 服务态度很赞,重视度很高 服务态度很赞,重视度很高 服务态度很赞,重视度很高
May 25, 2014
Rated

4.0

out of

5.0
 by
Fabrr61
Great location, good service and relaxons atmospher
Yes this hôtel is a good place to stay. This is maybe why I Only stay hère sine 10 years! Good food. Great location. Nice staff. My advise. The Spa should be rénovated. Prices need to be lower as the offer is better in this Area. Book in advance and prices are very acceptable. I Will be back soon.
May 25, 2014
Rated

3.0

out of

5.0
 by
vcheong
amenities are old
Need to redo the hotel . Please check the common toilet taps. Doors are all very old and not well maintained.
May 24, 2014
Rated

4.0

out of

5.0
性价比还不错,但是硬件设施很一般
对游泳池大失所望,酒店的大堂也有些小,好在前台员工服务效率质量都不错,IHG会员识别也很好,酒店的位置离王府井大街很近,附近有北京apm,乐天百货等大型商场,餐饮问题也很容易解决,总的来说住宿体验还不错,希望酒店能尽快提升更新硬件为住户提供更好的住宿体验
May 23, 2014
Rated

4.0

out of

5.0
 by
freeca999
老飯店 但服務不錯
飯店已有年歲 房間很多地方都覺得與現在格格不入 幸好員工素質很好 服務都非常到位 使得此次旅程非常滿意
May 21, 2014
Rated

4.0

out of

5.0
 by
sanhelmet
Good location, good hotel
Hotel was as expected 5 stars in terms of location, amenities and service quality. Hotel staff were good though room service staff had trouble understanding English. However, they did heat up milk for the baby every night for free (took a while to explain what I wanted though). Also, they let us take a few pastries from breakfast buffet for the children. On the pricey side but that's what you get for stars I get. I used points and cash but still felt it was expensive.
May 20, 2014
Rated

5.0

out of

5.0
 by
小十四叔
如果您是IHG RC的常客,您会喜欢这里。
千万不要因为泳池而选择这家IHG!! 我在"我会将该产品推荐给一位朋友"勾选了否,并且把泳池问题写在了评论的开头,因为这家皇冠假日酒店的硬件设施确实并不尽如人意。 泳池首当其冲,它只有3*12米 水深1.3 m 1.5m。 所以您如果是为了泳池而选择了这家酒店,请更改您的行程。 我不会向我的朋友推荐这家酒店,因为我衷心地希望他们能爱上这家酒店集团而不要因为这家历史悠久的皇冠假日酒店而影响了他们的第一印象,坦诚而言,这里的设施相交其他的皇冠假日略显古老。 但如果您是一位IHG RC会员,您应该考虑,是否要错过这里。 这可是北京市第一家皇冠假日酒店,贯彻始终的优质服务,舒适的床铺,在一切都还萧条的年代,就在坚持的优质服务。 如果您是一位IHG RC会员,请忽略墙角的壁纸上的瑕疵,某些角落的壁纸可能已经有了数十年的历史,但如果这些瑕疵影响了您的心情,致电大堂,我敢保证你会带着些许不满,但最终满意地结束您在这的旅程。
May 18, 2014
Rated

5.0

out of

5.0
 by
Bobbyd70
Great stay
Really good stay with excellent staff (reception, concierge and breakfast), good facilities, comfortable room and an exceptional breakfast selection. Will definitely use this place again when staying in Beijing.
May 7, 2014
Rated

5.0

out of

5.0
 by
As it is
Friendly and Thoughtful Services
In my opinion, it is the most important thing to meet a guest request while staying at a hotel. CP Beijing Wangfujing is just such a wonderful hotel, the hotel staff can always take guest's consideration to serve you and wish you a nice and satisfying stay. Friendly help from the angle of a guest is the basic impression I have, which makes me for another stay at the hotel for the future.
May 6, 2014
Rated

5.0

out of

5.0
 by
hitsjq
整体很不错
交通便捷,这是去北京玩的时候最重要的一点,离王府井和天安门都很近,出去很方便;酒店服务也不错,以后有机会会再入住,整体感觉不错。
May 4, 2014
Rated

3.0

out of

5.0
 by
richard1254
位置不错
酒店离王府井很近,办事比较方便,晚上可以去步行街逛逛,附近有个大教堂,晚上广场上有很多人跳舞。酒店设施相比其他皇冠酒店要老很多,游泳池很小,和桑拿池差不多,基本不能游,服务还行
May 4, 2014
Rated

4.0

out of

5.0
 by
Thereynolds4
Great location
This hotel is located at the northern end of the Wangfujing shopping district. It is therefore very close (walking distance) to the majority of high-end malls and speciality shops, as well as the famous night markets. Tourist attractions such as the Forbidden City and hutongs are also very close.
May 3, 2014
Rated

4.0

out of

5.0
 by
GeoffjD
Beijing Tour
Good location for hotel, shower did not have good flow and I needed to clean/unblock the shower nipples to get better flow. Shower drain did not flow well and shower base overflowed into bathroom. My wife left a wet towel on the bed and this was then folded and returned to the bathroom which we only discovered the next morning when we showered. This is following the environmental policy to a silly level. The towel should have been replaced rather than returned to bathroom becoause it was not in the bath for replacement! The staff were great everywhere we went and the breakfast and dinner buffet excellent.
April 24, 2014
Rated

4.0

out of

5.0
Good accomodations, but poor service
Some staff served great, but some were very rude and seemed to forget politeness, especially the man in the reception. We felt quite uncomfortable.
April 20, 2014
Rated

5.0

out of

5.0
 by
mrgeorge
great value, location and staff
everyone was helpful and kyle in the front desk was fabulous. , as a platinum member we got an upgrade and free internet ,free water. tea maker. safe .slippers robes, combs , toothbrushes , two welcome drinks , and available converter . room was very comfortable . close to public trains to site see .we walked to the forbidden city. get to all sites as early as possible, . local cheap food at merry home, only two blocks away. there was a great exchange machine in lobby to get yuan at a .low commission . wished we knew ahead of time and we would have used it more often.. my wife left her eye pencil sharpener home and they lent her one. very safe location. easy to get to everything.. would definitely recommend.for value .
April 18, 2014
Rated

4.0

out of

5.0
 by
MountainCat
Good Overall Experience
I stayed at this hotel with my wife while on a 14-day, 4 city visit in China. The staff was friendly, helpful and attentive. Upon check-in, the front desk representative recognized my IHG Platinum Elite status, provided a complimentary room upgrade and stated we would receive daily breakfast free of charge due to my Platinum status. This alone was noteworthy in my book since in three years staying at stateside properties as a Platinum member all I have gotten is a verbal "Thank You" each time I check in and the occasional offer of a complimentary $0.35 bottle of water. The facilities are clean and modern and the complimentary breakfast included a wide selection of local and western food and beverage choices. The reason for a 4-star rating instead of 5-stars is that the air conditioning in the room was non-functional and the windows were sealed shut. In the afternoons while we were out sightseeing and the sun was beating on the room's windows, the room temperatures would easily reach well into the 80 degree F range. I see many others have complained about this hotel's lack of adequate guest room air conditioning and the problem does not appear to have been addressed by the hotel. In my view, this persistent HVAC problem is the only thing preventing this hotel from receiving a 5-star rating.
April 16, 2014
Rated

4.0

out of

5.0
 by
EdwinS
Good service and perfect bed
This time I stayed three weeks in the hotel on 8th floor. Clean room, good bed and a perfect shower. Every day free bottles of water, a newspaper. After filling in a survey about the internet speed already the next day, the IT manager stepped by to change some settings in my laptop. Speed increased but still internet is slow Service in the club lounge is perfect with friendly staff. Good breakfast and the daily happy hour is very good. When drinking a good glass of wine and eat something you can relax in a good atmosphere after a working day. The gym is good. However I doubt if the (few) equipment is sufficient for all the guests in peak season. Resume: perfect hotel, with good food and a staff which is friendly with a high level of service.
April 14, 2014
Rated

5.0

out of

5.0
 by
realsong
位置好,房间小
位置非常佳。房间由于是老酒店所以比一般的皇冠假日要小一些,不过可以接受。但小沙发有点太脏了希望更换成新的。游泳池好小。不过这一次是特价入住还算慢划算的。总的来说如果在市区办事推荐入住。
April 11, 2014
Rated

3.0

out of

5.0
 by
1314
物超所值,无以伦比
每次来北京都会住这里,老牌的星级酒店,地理位置好,交通便利,服务和很周到,早餐很丰富。离店时把充电器落下了,得到很好的解决,非常开心。
April 11, 2014
Rated

5.0

out of

5.0
Front desk staff
Very good - especially Jason but also Candy is friendly, made my checkout experience very good.
April 8, 2014
Rated

2.0

out of

5.0
 by
vtarneja
Room & Breakfast Quality
The room quality if far below Crowne Plaza Standards and The Breakfast Quality is very poor.
April 7, 2014
Rated

1.0

out of

5.0
 by
Paultje
Shocking!
Stay was so bad I checked out at 12:00pm and went to another hotel! No ventilation in the room, no air conditioning. It was so hot and so stuffy I finally just left.
April 5, 2014
Rated

3.0

out of

5.0
 by
Meanne
Noise
I was stayed in the connecting room, but too noisy came from neighbor room through the connecting door. I was affected by the noise and can't sleep well. It was really distressed during to my next day work.
March 30, 2014
Rated

3.0

out of

5.0
 by
E. Cheung
性价比较高
我是优悦会的会员,因此一般出行首选是IHG集团下的,此次去北京也不例外; 听说是全中国第一家皇冠假日,因此想去看看是什么样子的,整体感觉酒店较老;估计是有过改造的,我从事室内设计行业,但是仍旧感觉有点灰暗,希望能大面积的改造,不过应该会影响营业的; 洗手间沐浴不要再有浴缸了,或者在部分房间设置放浴缸和淋浴房; 由于临近王府井和天安门,所以来往外籍游客很多; 前台服务不错,比较专业; 整体感觉服务不错,但是硬件设施等优待改善。
March 24, 2014
Rated

3.0

out of

5.0
平淡无奇,稍有遗憾
这是第二次入住皇冠假日,但是整体入住感觉却比上次稍差。 首先,C/I,由于我是中信IHG联名卡的持卡人,按之前的宣传我应该能够在最优价格上在享受8.5折的优惠,但是在办理入住的时候,第一次前台工作人员在我提出该要求的时候直接回复我没有此项活动,在我的坚持下,询问其他工作人员后又告知我需要提前预定(但我已经通过手机提前预定了),在我的继续坚持下,终于在第三次对我的入住价格打了折扣,整个过程大概花了20分钟。 其次,酒店的位置靠近王府井大街,约15分钟的步行路程,较为方便,离地铁站口也不远。但是房间设施有点陈旧,保养得不是很好了。有个问题就是我的房卡两次失效,两次无奈被困在门外,还只能通过每层楼的电话让前台委托工作人员来开门,在我的主动要求下,值班经理来到房间给我做了解释,他给的原因是因为春季北京干燥,静电增大导致门卡失效。 然后,在取欢迎酒水的时候,接待我的工作人员似乎很没有耐心,直接把酒水单递给我,让我自己看,当我往后翻页的时候,更是非常没有礼貌的直接抢过酒水单合上,同时告诉我,欢迎酒水只限第一页的品类,并且在后来递送酒水的时候也没有任何问候,让人很不舒服,后来很后悔没有记住那位工作人员的姓名做进一步的投诉。酒店的服务和接待需要进一步提高。 优点是酒店位置好,房间比较安静,前台的服务很热情,虽然C/I花了20分钟,但是起码很耐心。
March 14, 2014