Skip Navigation
English
|
|
|
|

Sign In

Book online or call: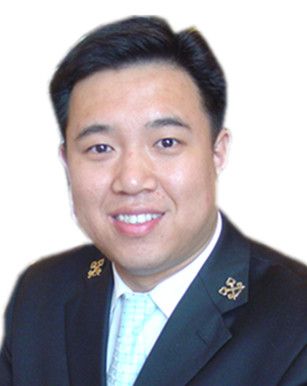 Insider Tips
LOCAL CULTURE
Climate of Beijing
Beijing's climate is defined as "continental monsoon". The four seasons are distinctly recognisable. Spring and autumn are the best time to visit Beijing, particularly in the months of April, May, September and October. Autumn is considered to be the best time to visit as the skies are clear and the weather is very comfortable. The four seasons are very clear in Beijing with a temperate spring, rainy summer, clear autumn, and a cold, snowy winter. The average temperature throughout the year is 11.80. The coldest month is January with an average temperature of -4.6 and the hottest month is July at an average temperature of 26.10. Unfortunately, spring and autumn are shorter than summer and winter. Although winter is technically longer, that should not keep you from traveling to Beijing as indoor heating is widely available. Nevertheless, as the indoor/outdoor temperature difference is rather large, travelers should be prepared with warm clothing and a thick coat is recommended for the colder months of the year
LUXURY BEIJING HOTEL IN THE PRESTIGIOUS BUSINESS DISTRICT
Enjoy ultra-modern style and elegance in this Beijing hotel, just minutes from Tiananmen Square. With outstanding meeting facilities and a full range of business services, it is the ideal business venue. Unwind with luxury amenities including an indoor pool or indulge yourself at Spa with treatments based on age-old Chinese traditions. Explore the local district's designer local boutiques and 13th Century temples, all within walking distance.
HOTEL HIGHLIGHTS
Restaurant & Lounges

The hotel is proud to provide 5-star dining experiences for guest and international celebrities that frequent the vibrant dining venues. The hotel'...

Amenities & Services

The hotel features 318 spacious guest rooms and suites, decorated in an elegant contemporary style with oriental accents. Well-equipped with a dual...

SPECIAL PACKAGES

There's always something special happening at an InterContinental hotel. Whether you are looking for a fun-filled getaway or a place to host your n...
Beijing Financial Street
11 Financial Street,

Beijing

,

100033

China, People's Republic Of

Front Desk

+86-10-58525888
Languages spoken by staff
English, French, Japanese, Chinese
Pet Policy
Pets are not allowed.
CHECK-IN

2:00 PM

CHECK-OUT

12:00 PM

Late Check out Available

Evening Reception Desk Open
Accessibility
1 Room(s) with Accessibility Standards
Parking
Guest Reviews
Rated

4.3

out of

5

 by

254

reviewers.
Rated

4.0

out of

5.0
 by
franyv
周围环境安静,床垫舒服,服务专业。
周围环境安静,附近有物美超市,也有几家可以勉强吃饭的地方,比较方便; 室内隔音效果较好,标间内床随较窄,但床垫舒服,睡眠很好; 前台服务很专业,办理入住和退房速度都很快。 有一个小问题:大厅内貌似没有垃圾桶,不是很方便,建议在较显眼位置设置一个。
January 21, 2014
Rated

5.0

out of

5.0
 by
markmao
服务
服务很好、服务很好、服务很好、服务很好、服务很好、服务很好、服务很好、服务很好、服务很好、服务很好、、服务很好、服务很好、服务很好、服务很好、服务很好、服务很好、服务很好、服务很好
January 18, 2014
Rated

5.0

out of

5.0
简约、现代、不失周到。
经常来这家酒店,算是老客户了。选择这里的很重要的原因就是:给人一种舒适放松的住宿环境,这可能整体的设计有关,在设计之初就考虑了很多的因素。最终给客户的感觉就如标题所写。
January 15, 2014
Rated

5.0

out of

5.0
 by
孤独行者
舒适的床,很棒的服务
位置很好找,出行非常方便。床很舒服,早饭不错,就是床头没有电源,服务员早上打扫卫生非常及时。总体感觉非常好
January 14, 2014
Rated

5.0

out of

5.0
 by
jimmy28
服务很棒
床很大,睡在上面很舒服,容易入睡。 卫生间干净,明亮 早晨较丰富 有穿梭巴士,早上去上班方便 工作人员服务态度好 有wifi,上网方便 房间温度适宜
January 12, 2014
Rated

5.0

out of

5.0
 by
绝对领域
舒适便利的快捷酒店
就像打开电视的默认频道里说的那样,只有你需要的,没有不必要的,挺好的快捷酒店,因为公司户协议入住了这家酒店,成为了白金会员,以后当然是继续使用啦,假日,皇冠假日,洲际都要尝试一下,哈哈
January 12, 2014
Rated

5.0

out of

5.0
 by
s6823651
Staff
Absolutely everybody was so suportive, specially for those who got to chine for the first time. Breakfast delicious and pleasent. environment! laundry facilities useful and confortable. Highly recomended
January 11, 2014
Rated

4.0

out of

5.0
 by
AVGreg
Good hotel and staff
Typical HIE experience. Hotel and staff were good. Subway a bit of a hike. Hotel does offer shuttle on weekdays but not weekends. As a tourist this hotel is not a desireable location. Better to stay in Tienammen or airport areas. Other than Temple of Heaven being nearby not much else for tourist in area. Good value for the dollar though.
January 11, 2014
Rated

4.0

out of

5.0
 by
lamlam
床鋪舒適,環境不錯
床鋪舒適,環境不錯。 設施都十分新。 房間設備齊全,可惜淋浴就只提供2合一的洗頭淋浴露,這個有點難以接受! 幸好有自帶的使用。 另外,酒店的位置交通不太方便。離地鐵站有點遠。 也不太好找。
January 7, 2014
Rated

3.0

out of

5.0
 by
jinden
员工服务比较满意,床睡着可以,整体满意
浴室硬件有待提升点就可以了,房间无线WIFI有点不好用,床感觉个子高的睡着是不是有点短,可以考虑加长点咧。。。
January 7, 2014
Rated

5.0

out of

5.0
 by
Kenwood2000
Great service and room cleanliness
It is very easy to reserve the room, and the mail and call confirm was received from the hotel. High speed the Check-in and Check-out, which help me to catch the fight in Beijing airport easily. It is very clean in the room and bed. In breakfast, it is also clean in the dining-room in spite of many people.
January 6, 2014
Rated

5.0

out of

5.0
 by
水木年华
很棒的服务
酒店环境良好,房间配套设施齐全,网速较快,淋浴水温较好,早点花样较多,再增加点西北部食品就更好了。结账速度很快。预定房间不很理想,应优先考虑一下合作单位。
January 3, 2014
Rated

4.0

out of

5.0
 by
yanrm
整体不错
整体不错,床好,提供wifi,电视节目可以,卫生间打扫不够仔细。。。。。。。。。。。。。。。。。。。。。。。。。。。。。。。。。。。。。。。。。。。。。。。。。。。。。。。。。。。。。。。。。。。。。。。。。。
January 3, 2014
Rated

3.0

out of

5.0
 by
happyshanzhui
酒店感觉一般
整体感觉中规中矩,房间厕所不是很干净。无线网络信号极差,应该加以改善。另外早餐一般,有的菜品都凉了。跟东直门智选假日有差距。
January 2, 2014
Rated

4.0

out of

5.0
 by
threedot
整体感觉还不错
房间格调很喜欢,另外二楼的餐饮吧也不错,后续因为入住stay的事服务也可以,下次还会过来住这家酒店。
January 2, 2014
Rated

5.0

out of

5.0
 by
HLARK
Quality facility with inconvenient location
Let's start with the con, the only con: location. By looking at the map, you may feel it is quite at the center of everything. But actually it is also off the subway route 4/10 quite a bit. It is not recommended to get there from airport by subway. If you do ride the subway, make sure you get off route 4 at TaoRan Ju. Then a taxi would bring you to the hotel in 5 minutes with less than $2.5. If you ride a taxi to the hotel from airport directly, it would cost you $20-25 and 55 mins or so (without traffic drama#. If you would like to use taxi, you need to ask front desk to reserve a taxi for you and you need to book it in advance #say you need the taxi for 8am, please do it the day before otherwsie you need to wait because the location is 'inconvenient' for taxi drivers too due to heavy local traffic). As I have mentioned, this location is good for local people familiar with the area but inconvenient for foreign travelers or tourists. Now here are the pros. Room: the same pillow set as Holiday inn Express in US: Soft and Hard; Wifi: Free without any passcode; No facebook/twitter/YouTube access TV programming: CNN;BBC; HBO, etc. Perks: As IHG member, I was given an apple and a pear, not bad; Toiletery: Free tooth brush/paste, shampoo/shower gel, shower cap, slippers, etc. Power outlet: They have power outlet compatible at least with equipment from US, conveniently allocated near the bed board and writing desk. Breakfast: free with both American and Chinese style offers; not a huge variety but decent to feed yourself.
January 1, 2014
Rated

1.0

out of

5.0
 by
bound998
clean room
nice room and comfortable,very clean and quite in the night
December 23, 2013
Rated

5.0

out of

5.0
 by
iDeeJ
应该是国内同价位酒店中最好的,没有之一
各方面体验都很不错,毕竟是洲际旗下的酒店,服务卫生什么的都很赞,希望以后再增加一些早餐中西式餐点的样式就完美了。 还要特别表扬一下早上酒店shuttle上的Tammy,不管多冷的天都是每天很早就在车上听取客人意见,并十分耐心的回答我们的每个问题,小姑娘悉心的服务为酒店加分不少。
December 17, 2013
Rated

3.0

out of

5.0
 by
YYCAC
Okay Budget Hotel
We arrived at the hotel for a 5 night stay from September 18-23, 2013. We booked a room with two beds, which was okay (room 8019). The room is a standard Holiday Inn Express type of room. I never found the Front Desk staff overly friendly but they were okay. I think their level of English has them a little less engaging. One of the nights we were there I could not turn down the heat. I was trying to get air conditioning. I called the Front Desk and they sent a housekeeping lady that did not speak English. I tried to explain the issue to her and she did not understand that I would actually want it colder. I had to call the Front Desk to interpret to her what the issue was. She could not fix it. A little while later a Maintenance man came. Again, no English, but he took out the filter and washed it in our shower! He put it back in. This sort of worked; it took the next 48 hours for the room temperature to finally go down to the 20°C that I wanted. The hotel must come up with a better way to interact with guests who experience such issues. There was no followup on the concern and it is not acceptable for the heating issue to have taken so long to resolve. The breakfast is just okay. Nothing too fancy. We also had dinner in the restaurant once; that was enough. It was too expensive for the little variety it offered. There was a small shop in the lobby which my mom found a great silk scarf she bought. The second day we discovered a small shop just next to the hotel which we piled up on bottles of water and snacks. It was significantly cheaper to buying the items from the hotel outlets. We did laundry one day in their self service laundry area. It was nothing exciting but it is always helpful to have a place to get that kind of thing done. We were given two bottles of water each day (since you cannot drink tap water). It was never enough given the high temperatures. One day we walked to the Subway station. It was a 15min walk but we did it. Overall this hotel is budget friendly as we did get a decent rate. I would consider staying here again but I believe that the hotel has some work cut out for it to build customer loyalty. The only reason I would consider returning is its price; it is the cheapest of the IHG branded hotels in Beijing, which is actually quite a check in the pro column. As a Platinum Elite member, I did not feel that there was any recognition for my loyalty to the brand, which was a definite con. The hotel must come up with some creative thinking to show their top tier guests how much they appreciate their business.
December 17, 2013
Rated

4.0

out of

5.0
 by
Taily
Good location and clean room
I stayed here for couple of nights, it is easy to find the location, and it near Qianmen and Tiananmen, which are famous site in Beijing. The room is very new and clean. The food service is good. I will choice this hotel next time.
December 16, 2013
Rated

4.0

out of

5.0
 by
continental
简洁,简单
酒店位置不错,保持holiday inn的风格,早餐品种少了点,如果房间能提供护肤品就更好了,总体满意
December 15, 2013
Rated

5.0

out of

5.0
 by
YH98
酒店点评
酒店地理位置很好 离天坛公园很近 交通很方便 周围有超市和一些餐厅 房间干净 整洁 舒适 只是隔音不是太好 前台服务快捷 办理入住和结帐不用等候
December 15, 2013
Rated

1.0

out of

5.0
 by
拽少lp
每次住宿都是失望;
前门智选的早餐菜品越来越差,每次入住价格也不比holiday Inn便宜多少,但是客房舒适度和服务质量查一截,浴巾明显很旧,不再推荐朋友和家人入住。
December 14, 2013
Rated

5.0

out of

5.0
 by
bowu
酒店性价比不错
酒店性价比不错,服务人员也很热情,交通还算方便,入住这里就是考虑到离北京南站近,早餐总的说来也还可以。
December 11, 2013
Rated

5.0

out of

5.0
 by
stevessish
nice location and good service
the reason why I choice this hotel , just it's location nearby Temple of Heaven , early morning , 15 minutes walking , I can get to the park of Heaven Temple to make some sporting , nice hotel and will recommend to my friends .
December 8, 2013
Rated

5.0

out of

5.0
 by
ponyjiahao
非常优秀的一家酒店
酒店的工作人员十分热情。安排的拐角客房,有浴缸和超大的三星电视。客房部经理特意打电话问候,在反映杯子有水垢后迅速派员工来更换。非常棒的一家酒店
December 7, 2013
Rated

5.0

out of

5.0
 by
longlong
酒店很干净
酒店很干净,会员还贴心准备了欢迎水果,酒店的空调有点过热了,路过走廊的时候看见有的住客都开着门散热,我干脆关了睡觉,早餐还不错挺丰富的,吃的饱饱的,总体很经济实惠。
December 4, 2013
Rated

5.0

out of

5.0
 by
muze008
friendly and helpful staff
Staff of the hotel are friendly and helpful,and good environment and confortable experience.
December 3, 2013
Rated

4.0

out of

5.0
 by
yoyohyuk
总体感觉良好
客服比较舒服,住了那么多次IHG酒店,这家是唯一一家空调让人觉得满意的,枕头比较舒服,整个客房体验来讲,加分! 早餐负分,比同等级的HIX差太多,菜品种类少,环境吵。具体如何可以前往体验。 员工与服务一般,前台员工整体给人感觉很不舒服,若不是后来致电时值班主管服务态度稍好,很可能这一项就差评了,"微笑服务"很重要,尽管我知道你们很疲倦,互相体谅吧。 酒店位置来说,其实叫前门未必就在前门。所以以为能步行到前门商业街的朋友们还是省点心吧,目测步行的话需要20分钟左右,地铁到达会不是很便利,开车会好点,毕竟是南二环内。 相反去北京南站的人住这家店是比较好的,据说工作日早8.9.10点会有班车到北京南站,所以免去打车这点会比较好。 会员识别方面一般,具体就不在这说了。 总体评价良好,但这次是我唯一一次不推荐了。
December 1, 2013
Rated

5.0

out of

5.0
 by
pillowzz
应该算是物超所值了
这个价格在北京应该算很不错了,酒店地理位置算略偏一点。早餐很丰富--虽然我吃素,也觉得品种够了。唯一觉得不太满意的是吃早餐时酒店的主管走来走去巡视,神情严肃,跟客人是没有眼神交流的。对留意到你的以及你留意到的人微笑一下点个头、有个眼神接触的话,我对你印象更好。
November 26, 2013