Skip Navigation
English
|
|
|
|

Sign In

Book online or call: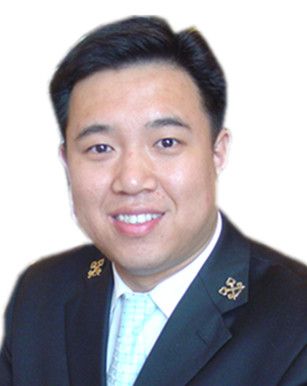 Insider Tips
LOCAL CULTURE
Climate of Beijing
Beijing's climate is defined as "continental monsoon". The four seasons are distinctly recognisable. Spring and autumn are the best time to visit Beijing, particularly in the months of April, May, September and October. Autumn is considered to be the best time to visit as the skies are clear and the weather is very comfortable. The four seasons are very clear in Beijing with a temperate spring, rainy summer, clear autumn, and a cold, snowy winter. The average temperature throughout the year is 11.80. The coldest month is January with an average temperature of -4.6 and the hottest month is July at an average temperature of 26.10. Unfortunately, spring and autumn are shorter than summer and winter. Although winter is technically longer, that should not keep you from traveling to Beijing as indoor heating is widely available. Nevertheless, as the indoor/outdoor temperature difference is rather large, travelers should be prepared with warm clothing and a thick coat is recommended for the colder months of the year
LUXURY BEIJING HOTEL IN THE PRESTIGIOUS BUSINESS DISTRICT
Enjoy ultra-modern style and elegance in this Beijing hotel, just minutes from Tiananmen Square. With outstanding meeting facilities and a full range of business services, it is the ideal business venue. Unwind with luxury amenities including an indoor pool or indulge yourself at Spa with treatments based on age-old Chinese traditions. Explore the local district's designer local boutiques and 13th Century temples, all within walking distance.
HOTEL HIGHLIGHTS
Restaurant & Lounges

The hotel is proud to provide 5-star dining experiences for guest and international celebrities that frequent the vibrant dining venues. The hotel'...

Amenities & Services

The hotel features 318 spacious guest rooms and suites, decorated in an elegant contemporary style with oriental accents. Well-equipped with a dual...

SPECIAL PACKAGES

There's always something special happening at an InterContinental hotel. Whether you are looking for a fun-filled getaway or a place to host your n...
Beijing Financial Street
11 Financial Street,

Beijing

,

100033

China, People's Republic Of

Front Desk

+86-10-58525888
Languages spoken by staff
English, French, Japanese, Chinese
Pet Policy
Pets are not allowed.
CHECK-IN

2:00 PM

CHECK-OUT

12:00 PM

Late Check out Available

Evening Reception Desk Open
Accessibility
1 Room(s) with Accessibility Standards
Parking
Guest Reviews
Rated

4.0

out of

5

 by

274

reviewers.
Rated

4.0

out of

5.0
 by
Jomine
Comfortable bed and quiet surrounding
This hotel provides comfortable bed and a quiet surrounding which allows me to have a good rest at night. During my last stay, I commented that the breakfast served at the Executive lounge did not look fresh. This time round, I noticed they had made efforts to improve on this but I believe they still do better.
February 25, 2014
Rated

4.0

out of

5.0
 by
up2c
The Greatness of Location Brings Pros and Cons
Great location, in Wangfujing Street, maybe the second nearest international franchise for Beijing core (for politics: Zhongnanhai; for business: Oriental Plaza; for sight-seeing: Forbidden City). But the hotel attracts far too many tourists, food easily met shortage and difficult to find seat in Essence Cafe for breakfast in the morning. The bathroom is the biggest I have ever seen. But the room itself is no bigger. Seemed odd.
February 22, 2014
Rated

4.0

out of

5.0
 by
CK Chung
Hotel with Very Convenient Location and Acceptable Price Range
This hotel is not new, but based on its convenient location and price range, I still would recommend it especially for those first time visitor to Beijing. Hotel also had a very good membership recognition to its IHG members, which I appreciate very much. And the overall staff service from the hotel is acceptable. Hotel room is a bit dated, especially the toilet that renovation is needed. But based on the room rates in comparing with the hotels from others international chains, you can't complain too much. Overall I have a pleasant stay with my family.
February 17, 2014
Rated

4.0

out of

5.0
 by
恭喜发财
整体还不错,没有停车场很不方便
酒店整体不错,尤其是地理位置,想去王府井附近的就选择这里吧,步行10分钟到王府井步行街,最大的问题是酒店没有自己的停车场,开车的朋友注意,我在酒店住了两天,在对面的收费停车场停的车,停车费200元。
February 14, 2014
Rated

4.0

out of

5.0
 by
vivianzqw
first trip to Beijing
Nice location, good price during Spring Festival, will choose it again next time.
February 13, 2014
Rated

1.0

out of

5.0
 by
傮老頭子
惊讶,失望
我一直是洲际集团的粉丝。出差或旅游一直入住洲际集团旗下品牌酒店。但是北京这家皇冠假日酒店却让我很吃惊!虽然这次我订的是特价房,但作为一家洲际集团旗下五星级酒店,第一天到达酒店,没有任何工作人员向我问好,晚上回到房间发现:1、没有开夜床。2、床单上竟然有毛发。3、衣柜西裤架上居然夹着一张用过的纸巾,非常恶心!之后我打电话告知了客服务服中心,催了一次之后服务员才到房间来处理。客房服务员照相取证之后告知我这些情况第二天会报告主管领导,后面会给我一个满意的答复!但是一直到我退房一直没有得到任何答复,我也不是要求酒店方给与我什么,但是这种办完事之后没有任何回复的感觉很不舒服,不像一个星级酒店应该有的素质。退房那天我告知前台服务员房费我是提前付过的,结果服务员在没有任何核实的情况下就告诉我肯定是我自己搞错了,随之就刷了我一笔消费。后来我跟银行取得联系才知道我付了2倍费用。唉,简直无语了。我在其他地方的皇冠假日、智选假日、洲际等都没有遇到类似的情况。想不到在首都北京遇到这样的一次不愉快的入住体验!
February 12, 2014
Rated

4.0

out of

5.0
 by
ALAT
工作人员的服务意识明显比上一次入住要好
第一次入住的体验不是很好,我住的是行政楼层,工作人员当普通楼层处理的,第二次入住时的工作人员的服务意识明显比上一次入住要好
February 10, 2014
Rated

4.0

out of

5.0
 by
BRSE
Location is very nice
This hotel located on Wangfujin street which is so convenient for a vacation in Beijing, room is clean and nice. However the facility is old and swimming pool is too small, the upgrade for platinum member is not so well arranged when I checked in, from my experience as platinum member I don't think that's an upgrade room at all. Upon my request, it got changed finally.
February 3, 2014
Rated

4.0

out of

5.0
 by
PPL65
Business trip stay at the Crown plaza Wangfujing
Great location and friendly staff, I have been staying in Beijing 13 years and this is a great hotel to get out and walk around the city.
January 27, 2014
Rated

4.0

out of

5.0
 by
DereknSC
Excellant Staff
I have stayed at this Crown Plaza since they opened and the staff at this hotel are Excellent. I did note than the rooms are staring to get a little dated and in need of minor repair. I would recommend this hotel. Great People, Good location to central Beijing.
January 23, 2014
Rated

5.0

out of

5.0
 by
Gareth YU
Good hotel and great service!
Very good, I like it! I like the location, the service, coffee bar.
January 12, 2014
Rated

1.0

out of

5.0
 by
dxsunny
服务人员很热情,但暖气和门卡都出了问题
大约晚上7点过入住 服务人员很热情 但是做好的房卡有问题 开始时候就刷了很多次才进门 后来出门,10点过回到酒店, 就再也打不开房门了 只得让服务员上楼开门 但是开门后也没提出给我们换个房卡 囧... 本来想第二天一早去吃早饭 想想还要下楼再换卡 加上没起来 就算了 然后就是房间的空调 一直不热 不出热风 但是等到确定没有热风时已经快12点了 所以放弃了告诉前台 冷冷索索过了一夜 第二天退房时提醒了他们空调问题 总之服务人员比较热情 态度很好 但是很多事先可以解决的硬件问题 让人失望
January 6, 2014
Rated

3.0

out of

5.0
 by
海贼王!
很一般,不推荐
除了地理位置好,无任何优点。皇冠美味的早餐一直是我入住的因素之一,可这里的早餐太一般了,与皇冠等级相差甚远。其次,客房的墙竟然不是实体墙,隔壁MAKE LOVE的呻吟清晰可听。第三,窗竟然是不能开的,OH,my god,我要呼吸自然空气!第四,浴缸太小,和悠唐的完全不能比。第五,前台服务态度一般,未见主动性。第六,竟然没有到地铁的免费班车,德胜门假日、前门智选等酒店都有。总之,缺点太多。
January 5, 2014
Rated

4.0

out of

5.0
Good service
Love the atmosphere, especially at the Christmas time. One of the electrical socket can't be insert but can be solve this problem by the plug board on the desk. The WiFi is free for IHG member but the speed is fair only. The service is excellent no matter front desk, room service and the lobby lounge.
January 4, 2014
Rated

4.0

out of

5.0
Hotel is old and not a moderate type
Hotel is old and room decoration is like grandmother style. Suggest to upgrade and refurbish. Location is super good. IHG Plantinum member get a free upgrade to club deluxe room.
January 3, 2014
Rated

4.0

out of

5.0
 by
Jomine
Food quality at the Executive Lounge
I had had my breakfast twice at the Executive Lounge during my stay at the hotel. Sad to say, the quality of the breakfast served at the Executive Lounge needs to be improved. The food served at the breakfast does not look fresh at all and is cold.
January 2, 2014
Rated

3.0

out of

5.0
 by
Gerry520
位置超好,设施略显陈旧
王府井大街边,位置没得说,适合商务和旅游。一进大堂就有种80-90年代外资豪华大酒店的味道。虽然设施旧了点,但是保养的都很好。房间也挺大,就是进了卫生间会感觉到它确实已经开业蛮多年了。电视机也是MINI版的。
December 30, 2013
Rated

4.0

out of

5.0
 by
zjaizy
酒店不错,就是需要重新装修了
酒店位置很好,就是希望装修一下,确实有点陈旧了,客房办公椅皮质已经开裂。 酒店氛围和服务还是很NICE的,要求基本都可以满足。 只是可能我入住的是角房,进去有点幽深,一面墙体全部都是玻璃的,晚上空调没找到,吹的是自然风,早上有点鼻塞了。可能是我比较笨吧。 总体还是不错的。可以达到8分。
December 24, 2013
Rated

5.0

out of

5.0
 by
Inteng
对会员很好
服务态度很好,给G卡升级到了行政房,也送了免费的水果,前台告知了所有会员的礼遇。 大堂装饰的很不错,服务态度也很不错。 客房地毯有点不干净。
December 23, 2013
Rated

4.0

out of

5.0
Great location
Check-in very early, thank you very match ! Great location, nearby Forbidden City and Tiananmen place .
December 22, 2013
Rated

4.0

out of

5.0
 by
拽少lp
五星级酒店,三星级清洁度
房间布局挺好,早餐很丰盛,享受各种美食。服务员SO smart。服务质量很满意,就是房间清洁度不够好,桌子、台灯、浴室灰尘多!
December 14, 2013
Rated

3.0

out of

5.0
 by
primitivepios
Horrible service all around
Got upgraded to a club room, which didn't disappoint - spacious, well equipped and very clean. Where was the problem? service is not good enough. After a long day touring, we came back to find that our room was not cleaned during the day. After approaching Terry, manager on duty about this, he arrived immediately and sorted it out - but claimed that we turned on the "do not disturb" switch (which we didn't). On the next morning, we understood what has happened - the maid, who was cleaning an adjacent room, asked us "oh, you want your room to be cleaned today?" - what kind of question is that? of course we do! apparently on the previous day she decided not to clean our room, and reported to housekeeping that we asked it not to be cleaned. That is not how you provide service in a 5 star hotel. Breakfast was similar - we waited for bacon to be replenished one morning for over 30 minutes (!!!!) - god, that ruined my breakfast. That was the case with other items too - it didn't seem to bother anyone that we were waiting for it or asking about it constantly. I do want to mention that service and quality at the bar in the evening were much better. Lastly, what's the deal with not giving Platinum members club lounge access (although upgraded to a club room)? That's just gonna make me stay at the Hilton next time i'm in Beijing, where they can appreciate IHG Platinum members. All in all - get the club room if you can. Service has to get better.
December 5, 2013
Rated

4.0

out of

5.0
 by
Chinwagger
Comfortable and Friendly Hotel
This is the place I stay on my frequent visits to Beijing. The staff are like family, the hotel is on Wangfujing and close to the attractions that make Beijing unique. I have triedt many others and I find this the most accommodating. It is easy to get around from the Crowne Plaza to the attractions.
December 2, 2013
Rated

4.0

out of

5.0
 by
Hiroki
Non smoking but smoked in.
We had stayed a non smoking room but smelled smoke. Service were better than hotels in Shanghai and felt very comfortable. Good value and lovely restaurants inside.
December 2, 2013
Rated

5.0

out of

5.0
房间相当好,地理位置很不错,环境也很好
房间相当好,地理位置很不错,环境也很好。酒店天井的设计相当精彩!值得一提的是酒店的服务相当好!服务态度很好,值这个价钱!
November 30, 2013
Rated

3.0

out of

5.0
 by
Yanping843
shower does not work
The room we stayed in overall is OK, the shower does not work, and we asked the front desk to fix it, they said they would. Someone came, but really did not correct the problem. We stayed here for 6 days, and did not have a proper shower in our bath.
November 29, 2013
Rated

4.0

out of

5.0
 by
Gerry520
中规中局
老酒店保养的还不错,出门就是步行街,交通方便。 中午没有自助餐,只能零点,西餐厅做的一般。 如果还是这次预定的那个价格我想下次还是会住那里。
November 28, 2013
Rated

4.0

out of

5.0
 by
104F
Service lags behind
The location is right in the heart of inner city. Very convenient to access the best part of ancient Beijing. The room cleanliness is not as good as last year, though.
November 28, 2013
Rated

5.0

out of

5.0
 by
Kirsty34
Staff with good english language skills
I found this property to be exceptional particularly when it came to the level of English spoken by all staff. It seemed to me that the staff felt relaxed and happy and therefore were comfortably engaged with guests. Their understanding of Beijing and the challenges it presents for the business traveler was great therefore they were able to add value when advising on travel, locations, venues etc. The food and beverage was also very good, room service was prompt and the menu honest. I would have no hesitation in recommending this property.
November 26, 2013
Rated

4.0

out of

5.0
 by
birdlady808
Great Stay
Just wanted to say that my coworker and I had a fabulous time staying at the Crown Plaza near Wangfujing area. We didn't have time to use all the facilities but our room was clean and the cafe downstairs was great. The staff was always so welcoming and helpful. One person I would like to point out who went above and beyond what I was expecting was Ivan at the Concierge desk. He totally rocks and was always looking out for us. He scheduled our day trip to the Great Wall for us with a legitimate tour guide and driver. Gave us the best advice on restaurants and told me about the best shopping locations for what I was looking for. I have not received such exceptional service anywhere else I have stayed before. We liked him so much that we would hold our questions until he was back on his shift and would ask for his advice only. He made our stay a truly memorable one and we are greatful for him.
November 25, 2013