Skip Navigation
English
|
|
|
|

Sign In

Book online or call: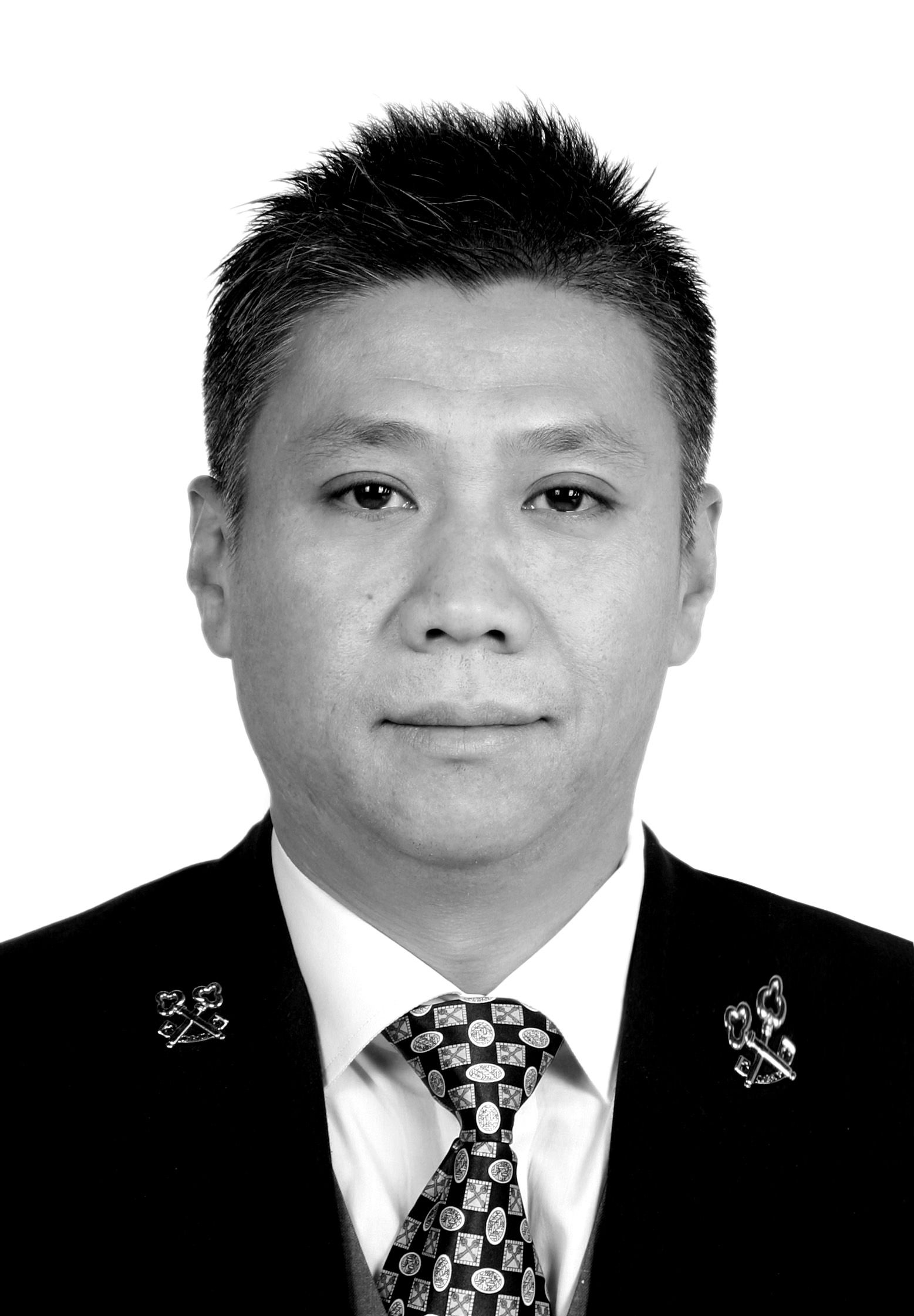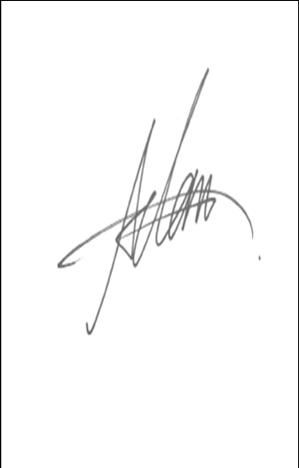 Insider Tips
LOCAL CULTURE
Climate of Beijing
Beijing is located in the warm temperature zone and has a continental climate. Annual rainfall averages nearly 700 millimetres, most of it comes in July and August. The frost-free period is 185 days.The average temperature throughout the whole year is 11.7℃. The average temperatures of the hottest month, July and the coldest month January range from 27℃and -4.6℃. The short seasons, spring (usually from February to April) and autumn (usually from August to October) are better seasons for visiting Beijing. The best time to visit Beijing is May, September and October, when people enjoy bright sunny sky and with few tourists crowding in the attractions. The four seasons in Beijing are distinct. Winter is dry and cold and has little snow, Summer is hot and rainy. If you come to Beijing in spring, you could wear jeans and sweater. You may also bring a warm cap because it is a little windy during this period. In summer the temperature could reach as high as 30 C. T-shirts and pants are the best bet. Sunglass and parasol are necessary to shelter from sunshine. Autumn is beautiful season in Beijing. But it is better to bring some heavy clothes with you. In winter, you should prepare a heavy woolen sweater, and a long wind coat or a down jacket. Generally there will be several heavy snowfalls each winter, so it is always wise for you to have anti-skidding shoes with you.
THE PREFERRED BUSINESS & MEETING PLACE WITHIN THE OLYMPIC BUSINESS DISTRICT
Recognized as the only international luxury hotel within the Olympic Business District, InterContinental Beijing Beichen is interconnected with the China National Convention Center. The Beijing International Convention Center (BICC), the Olympic Forest Park, National Olympic Stadium and China National Tennis Center are all within walking distance from the hotel.
HOTEL HIGHLIGHTS
Restaurant & Lounges

InterContinental Beijing Beichen features a variety of award-winning restaurants. Options include Café O2, an all-day dining café featuring interna...

Amenities & Services

Club InterContinental is our exclusive club lounge which offers guests a panoramic view of the Olympic Park, offering business or leisure travelers...

SPECIAL PACKAGES

There's always something special happening at an InterContinental hotel. Whether you are looking for a fun-filled getaway or a place to host your n...
Beijing Beichen
8, Beichen West Road,

Beijing

,

100105

China, People's Republic Of

Front Desk

+86-10-84371188
Languages spoken by staff
German, English, Hindi, Indonesian, Japanese, Chinese
Pet Policy
No pets allowed
CHECK-IN

2:00 PM

CHECK-OUT

12:00 PM

Late Check out Available

Evening Reception Desk Open
Accessibility
Service animals allowed
5 Room(s) with Accessibility Standards
Parking
Guest Reviews
Rated

4.1

out of

5

 by

134

reviewers.
Rated

4.0

out of

5.0
 by
peng123
床铺舒适
床铺舒适 退房速度太慢 无线网用不了 其他条件都比较满意 床铺舒适 退房速度太慢 无线网用不了 其他条件都比较满意 床铺舒适 退房速度太慢 无线网用不了 其他条件都比较满意
12 June 2014
Rated

5.0

out of

5.0
床铺舒适,服务一流
床铺舒适,服务一流 床铺舒适,服务一流 床铺舒适,服务一流 床铺舒适,服务一流 床铺舒适,服务一流 床铺舒适,服务一流 床铺舒适,服务一流
08 June 2014
Rated

5.0

out of

5.0
 by
nicola2893
床铺舒适,服务一流
整理都很不錯,乾淨又舒適 服務也很不錯 就是離地鐵站跟周邊商店遠,要走很久才能買些用品 就是這點可惜了 下次還會住這裡的!!
04 June 2014
Rated

5.0

out of

5.0
 by
peipei520
非常好
舒适,安静,入住体验很好,让我度过了一个美好的端午节.......................................................................................................................................................................................................
04 June 2014
Rated

4.0

out of

5.0
 by
Abufanas
Comfortable residence
I stayed in holiday inn for 5 nights, I found is better than I expected. the good things are - handy employees - the cleanness the uncomfortable point is that I got some difficulties to communicate with them by English language. Also there is no special meal (HALAL) in the Hotel. Overall the hotel is excellent.
04 June 2014
Rated

5.0

out of

5.0
 by
IHGFanAtShanghai2
性价比很不错的酒店
便捷的地理位置,性价比好,服务好。便捷的地理位置,性价比好,服务好。便捷的地理位置,性价比好,服务好。
02 June 2014
Rated

3.0

out of

5.0
 by
KoalaEric
Customer Service needs improvement
The facilities are pretty new and nice, but what I really expected is the service. Their service quality really disappointed me a lot! Just give a few examples: 1. No warmly welcome upon check-in, and no one mentioned that I am a gold IHG Rewards Club member. 2. I chose a larger sized room, which was with a bathtub inside the bathroom. But there was no air outlet in the bathroom, but the clothesline was inside. How to get washed things dried in this way? Bad room design! 3. When I took the breakfast, the waitress came over and took away my unfinished fruit juice drink without greeting me or asking me first. Can they be happier when doing the service and open their mouths? 4. I accidentally get wounded on my shank outside, after I returned to hotel room, I called the guest service, asked if they had any alcohol wipes and band-aid, they replied that their alcohol wipes were expired, could not be used any more. What?! 5. One night I tried to play some videos from my laptop to the TV, so I tried to find the IT accessories like VGA cable and audio cable, but found none in the room. So I called the guest service, and they told me they never ever offered audio cables. What?! Then why you put a professional IT interfaces panel on the wall near the TV? I think buying some 3.5 mm audio cables isn't that expensive but can improve user experience a lot! Alright, frankly speaking, the service quality of IHG hotels I tried (both InterCon and HolidayInn) in Mainland China are just so-so, they are definately not comparable to other IHG hotels in foreign countries I experienced. We have better facilities here in China, but why can't we provide professional and awesome guest service? Well, among the China IHG hotels, this hotel's service quallity is the lowested as I have experienced. I would never choose this hotel again.
13 May 2014
Rated

4.0

out of

5.0
clean, comfortable, english-speaking staff
i was booked on non-breakfast room but were offered a reasonable rate on breakfast which i took. breakfast spread is not elaborate but sufficient. i was upgraded to club floor and the room was clean to my delight. bathroom is clean, mattress & pillows are comfortable. english-spekaing hotel staff including the manager on duty were all friendly and i didnt feel 'lost' compared to my experiences before and the location was a problem, far from wangfujing, sanlitun, yonganli, places where i visited daily. however taxi are convenient, either u ask the staff or just wait at the road side. all are metered taxi. would probably not going to stay at this hotel on my next visit because of the location, what a shame. however will most likely considering at other location of holiday-Inn chain hotels.overall we had a great stay at this hotel.
08 May 2014
Rated

5.0

out of

5.0
 by
Ali 007
Amazing Weeks At Holiday Inn,
Dear All, i would recommend that you stay at the holiday inn Beijing It,s really amazing Hotel, I really liked it, the reception was incredible, specially, theirs a woman called Daina , and a guy Cold Artem , they make you feel great and the whole world is away ... every thing about the hotel, all the personnel chosen ... i mean every one of them makes you feel closer to home... and it was my home away from home .... thank you Holiday inn for all that you done :) Ali :)
06 May 2014
Rated

5.0

out of

5.0
 by
Fieldguy247
Great place to stay in that region
One of my favorite Holiday Inn's to stay at in Beijing. The location is not that great but the amenities are great here, some of the best rooms as far as roominess, and amenities (love the bathroom). Exercise facility is better than typical, several different styles of food to choose from and a bar. Hotel staff is great and very friendly. It has a real nice comfortable Executive lounge and Bar lounge.
05 May 2014
Rated

5.0

out of

5.0
 by
清華博士生
賓至如歸
清華之行,最好的選擇。 前檯及禮賓部,最令人感動。 知無不言,言無不盡。 房間乾淨舒適,行走世界,最像家的地方。
24 April 2014
Rated

4.0

out of

5.0
 by
KayDragon
Nearly spoiled by two or three details that could have been avoided.
We stayed here for two short stays with a gap in between. Our first check in was much better than the second - they knew we were members, reminded us that the wifi was free and offered a complimetary drink in the bar. The second time a different member of staff appeared not to realise we were members, we had no drink offered, our breakfast (included in the rate we had booked) was queried and once in our room we got a log in screen suggesting we were going to have to pay for the internet. I even went to check at reception but was not reassured by the offhand reaction I got. Check out was a disaster as our documentation said that the charge would already have been taken when booking but the payment had in fact not been taken and only by calling the card company could we clarify the situation. Desk staff were polite and professional throughout, but it took 45 minutes to sort out and should not have happened - both bookings had been made direct, via the IHG website. To summarise, (almost) all the people were great, but something in the system needs to be sorted out to avoid errors like these.
22 April 2014
Rated

1.0

out of

5.0
 by
fx-ben
非常糟糕的酒店
非常糟糕的酒店:1,入住时等待员工打电话,预订的no smoking房间没有了,只好住有烟味的房间。2,酒店没有空调,房间很闷,酒店消极怠工不解决问题。
14 April 2014
Rated

4.0

out of

5.0
 by
swyswy
Nice hotel overall
The hotel is kind of a far walk from the subway station, plus there were lots of construction sites nearby. The hotel itself (room and gym) was very nice though. The staff was great too. I had lunch in the Indian restaurant after I checked out. I was surprised to see a 15% service fee. I imagine it was stated in the menu but it didn't catch my attention.
12 April 2014
Rated

5.0

out of

5.0
 by
Cyndi1957
visiting our children that are teaching in Beijing
my mother-in-law and I stayed with you for two weeks the end of February. we were in Beijing to visit my daughter and son-in-law that are teaching English. everyone was very kind and patient with us (we do not know the language). the concierge, front desk, housekeeping...everyone was wonderful! we ate at the hotel a couple of times, and everything was great, even had room service one day when we needed to rest! thank you for a wonderful experience in your fine city!
10 April 2014
Rated

1.0

out of

5.0
 by
Bluewing
较差的一家假日酒店,不推荐入住。
酒店一面朝双清路,一面城铁,都比较吵,双清路上经常有摩托车开过,无烟楼层最高只到9楼,后调整到无烟处理的11楼,但无烟处理并不彻底,枕头还有比较浓的烟味。结账后发现,周末六折入住居然还给NQS。这家酒店除了位置之外,完全不值得入住。
10 April 2014
Rated

4.0

out of

5.0
 by
ElTorito
Very good
I stayed for business in this hotel for 4 nights. Everything very nice. In contrary to what I read in some reviews I think the breakfast is great: occidental, oriental, American, European: for all tastes there was something. I enjoyed it very much. The only drawback of this hotel is the distance (bad connection) to the center, but then, the taxi in Beijing is not expensive.
09 April 2014
Rated

5.0

out of

5.0
 by
feili
比较好的一次入住
刚进酒店的时候前台一个女服务员好像心情不好,感觉没有笑容。但是后来前台一个男带班为为服务的。服务意识非常强。笑容亲切,然后我的心情也就好了。后面的入住也就理所当然的心情好了。入住也就感觉比较惬意了。所以笑容是人与人沟通的基本礼仪。也可以拉近彼此的距离。请酒店转达我对那个小伙子的感谢。非常愉快的一次入住。
05 April 2014
Rated

3.0

out of

5.0
 by
S.Wang
硬件可以,软件有待提高
第一次入住,北京西北面唯一一家洲际品牌下酒店,没有太多的选择,位置还可以,但是门口交通很堵,早上基本打不到车。 住宿两天感觉前台接待人员不热情,而且不专业。充电器遗落在酒店还是通过前台找到了,还免费帮我快递过来,很感谢,但是递过来的充电器不是我的那个。 游泳池里的桑拿房永远是凉的,早餐偏西餐,中餐种类有限。 总体讲,是我入住洲际品牌最差的一次体验,如果不是必须,不会再住了。
04 April 2014
Rated

4.0

out of

5.0
 by
Benzhk
Value for money
It was really value for money. The room was clean and tidy and services were good.
01 April 2014
Rated

5.0

out of

5.0
 by
Bear0913
Food
Suggest to change the breakfast dishes every two or three weeks. The Chinese restaurant menu could makesome changes, too.
18 March 2014
Rated

5.0

out of

5.0
 by
Bear0913
Room is very clean and comfortable
Room is very good and clean everyday. Bed is very comfortable and make me relax after a daily work.
13 March 2014
Rated

4.0

out of

5.0
Not bad experience
clean and quired, but the location is not closed with centrol of city .
07 March 2014
Rated

5.0

out of

5.0
very good hotel
Excellent Hotel. Everything is clean and room is comfortable. I will stay every time i come to beijing.
07 March 2014
Rated

4.0

out of

5.0
乾淨舒適
酒店乾淨舒適,但是周邊不方便, 交通及飲食非常不方便,健身房及游泳池非常喜歡。酒店服務人員服務到位,感覺親近並有賓至如歸的感覺。
25 February 2014
Rated

4.0

out of

5.0
 by
X0515
很大气的酒店
前台大堂很大气,很好找,楼层装修什么的也很不错。还送了金卡水果。第二天退房有点小插曲,但是也很快搞定了。
23 February 2014
Rated

3.0

out of

5.0
 by
swimmingB
Good for a business and trip stay
Good location - near the subway station of WUDAOKOU, so it's easy to go around and visit places of the city. It's about 15 minutes walk from the hotel to the station. For me, it's just the right distance. So I got some walk after breakfast before I take the subway to work. Nice staff - warm an patient. If you need something or help, just ask. Room is OK - But the TV seems a little small in size - especially nowadays. You could see large TV set everywhere. And they are cheap actually. Breakfast is not good - You don't have many choices on what to eat...And the quality is so-so. I think the hotel should spend some effort on providing good quality of breakfast. I haven't had lunch or dinner in the hotel, so have no idea on that part...
22 February 2014
Rated

5.0

out of

5.0
 by
NF2002
Good service and good Indian food
Place is new and modern. Good service. Close to many universities. Will come back again.
17 February 2014
Rated

1.0

out of

5.0
 by
Lammer88
Nice looking hotel and nothing more
-Wifi signal is weak to the point of being useless -Heating in the room does not work properly. Be prepared to wake up freezing cold (especially in winter) -Concierge had one tour operator they recommended to Great Wall. Tour Operator drove dangerously and crashed the Tour Van resulting in my torn clothes and a permanently scarred leg. -Hotel's knowledge of local street markets and of English is to the point of being useless -Location is not convenient nor close to any food/sights/public transportation (subway is 15 mins away) -Hotel felt like a ghost town with very few guests
11 February 2014
Rated

4.0

out of

5.0
 by
coolljjj1
good experience
cleaning bathroom, comfotable bed and nice service
06 February 2014