Skip Navigation
English
|
|
|
|

Sign In

Book online or call: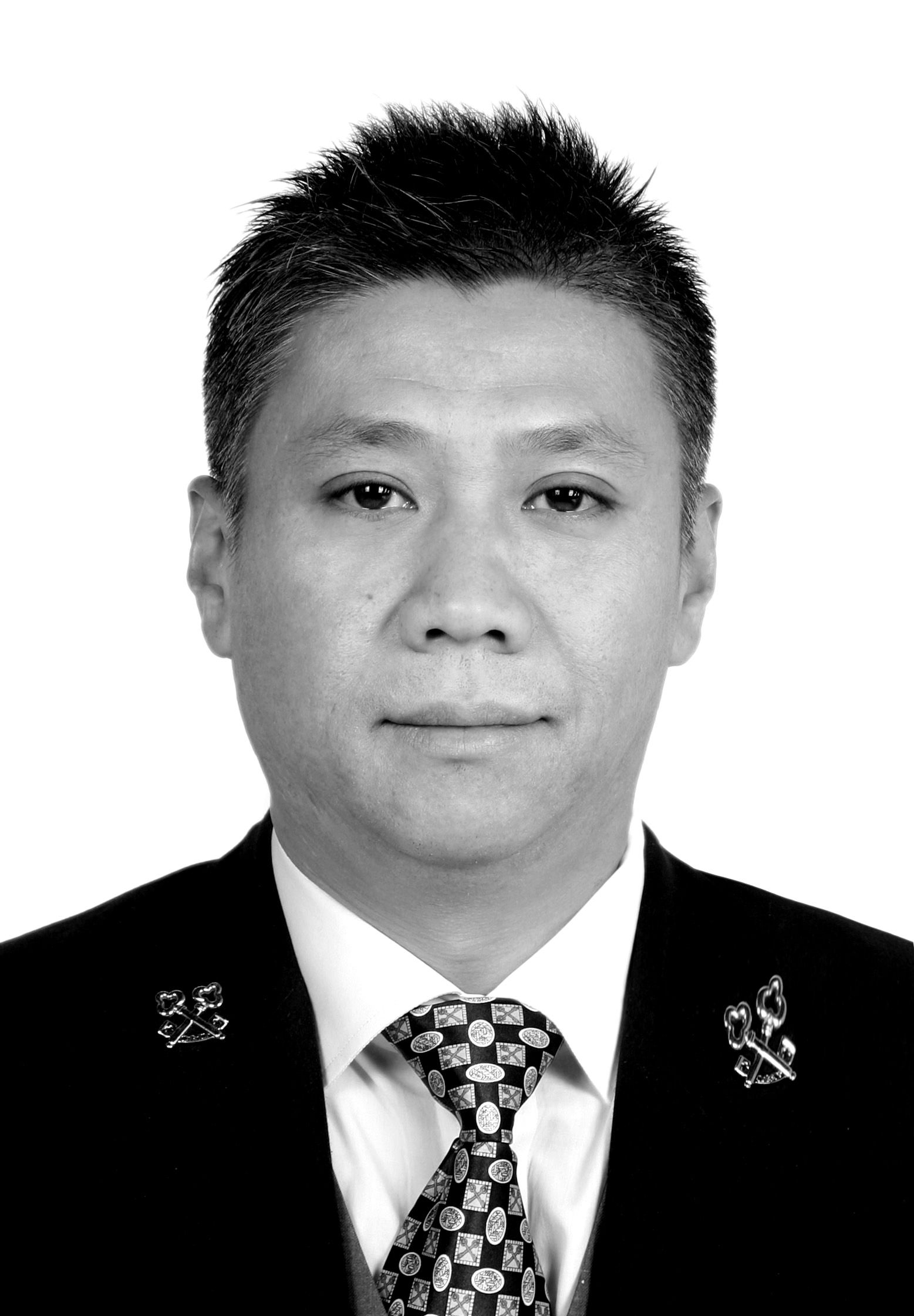 Insider Tips
LOCAL CULTURE
Climate of Beijing
Beijing is located in the warm temperature zone and has a continental climate. Annual rainfall averages nearly 700 millimetres, most of it comes in July and August. The frost-free period is 185 days.The average temperature throughout the whole year is 11.7℃. The average temperatures of the hottest month, July and the coldest month January range from 27℃and -4.6℃. The short seasons, spring (usually from February to April) and autumn (usually from August to October) are better seasons for visiting Beijing. The best time to visit Beijing is May, September and October, when people enjoy bright sunny sky and with few tourists crowding in the attractions. The four seasons in Beijing are distinct. Winter is dry and cold and has little snow, Summer is hot and rainy. If you come to Beijing in spring, you could wear jeans and sweater. You may also bring a warm cap because it is a little windy during this period. In summer the temperature could reach as high as 30 C. T-shirts and pants are the best bet. Sunglass and parasol are necessary to shelter from sunshine. Autumn is beautiful season in Beijing. But it is better to bring some heavy clothes with you. In winter, you should prepare a heavy woolen sweater, and a long wind coat or a down jacket. Generally there will be several heavy snowfalls each winter, so it is always wise for you to have anti-skidding shoes with you.
THE PREFERRED BUSINESS & MEETING PLACE WITHIN THE OLYMPIC BUSINESS DISTRICT
Recognized as the only international luxury hotel within the Olympic Business District, InterContinental Beijing Beichen is interconnected with the China National Convention Center. The Beijing International Convention Center (BICC), the Olympic Forest Park, National Olympic Stadium and China National Tennis Center are all within walking distance from the hotel.
HOTEL HIGHLIGHTS
Restaurant & Lounges

InterContinental Beijing Beichen features a variety of award-winning restaurants. Options include Café O2, an all-day dining café featuring interna...

Amenities & Services

Club InterContinental is our exclusive club lounge which offers guests a panoramic view of the Olympic Park, offering business or leisure travelers...

SPECIAL PACKAGES

There's always something special happening at an InterContinental hotel. Whether you are looking for a fun-filled getaway or a place to host your n...
InterContinental Beijing Beichen
8, Beichen West Road,

Beijing

,

100105

China, People's Republic Of

Front Desk

+86-10-84371188
Languages spoken by staff
German, English, Chinese
Pet Policy
No pets allowed
CHECK-IN

2:00 PM

CHECK-OUT

12:00 PM

Late Check out Available

Evening Reception Desk Open
Accessibility
Service animals allowed
5 Room(s) with Accessibility Standards
Parking
Guest Reviews
Rated

3.5

out of

5

 by

217

reviewers.
Rated

3.0

out of

5.0
 by
Ronnie76
整体下降,期望改进
总体一般: 1、房间太陈旧,设施需要提升 2、房间空调噪音太大 3、早餐质量太差 总体一般: 1、房间太陈旧,设施需要提升 2、房间空调噪音太大 3、早餐质量太差 总体一般: 1、房间太陈旧,设施需要提升 2、房间空调噪音太大 3、早餐质量太差
04 August 2014
Rated

1.0

out of

5.0
 by
areacode323
This was a terrible hotel
When we checked into the hotel, the staff was nice, yet some were inattentive. We asked where the ice machine was and was told there was none. On the website, an ice machine is stated to be on the location. False advertising. When got to the single bed room, it was awful. The carpet was very soiled like it had never been cleaned since it was first installed. Filthy. There was dried red stains on carpet (we perceived it as dried old blood). And when we ran the shower, the carpet on the other side of the shower was wet-the shower had leaked. We called the front desk and ask for someone to come up. No one showed up for ten minutes so we went down to the first desk and ask to be moved to a better room. We got another room with a double bed and dirty carpet that was stained, but at least the carpet did not get wet from the shower and the air conditioning worked. Either the guests are slovenly at this location or this property does not believe in cleaning anything. The next morning the breakfast was awful, too. We arrived about 07:15 and it seems like feeding time at the zoo! Food items were not very tasty, or a good variety, the place was messy and most of the food was eaten because the staff did not replenish the food servings that fast. Also, the dining room was full, so we ate out side patio. Nasty. The river(?) water that was on the property was green and polluted-looking and the dining tables were all dirty and had not been cleaned at all. I went upstairs, retrieved a hotel towel and wiped the table myself. There was a stray cat that came around the three days we were there. Part of the building looked like it was under construction and neglected on the patio. This property is a disaster.This hotel property went down hill fast. I would not stay here again if Xi Jinping paid me.
03 August 2014
Rated

1.0

out of

5.0
Air is most important element of our well being
Air quality in the hotel area and room is filled with smells of smoke of lighted cigarettes. Policing of no-smoking compliance is non-existence. House-keepers seemed to have being immune to the smells. The existing quality of the air irritated my eyes, disrupted proper breathing and deprived me of a deserved quality sleep. More needs to be done to get staff to enforce no-smoking policy.
01 August 2014
Rated

5.0

out of

5.0
 by
熊孩纸儿35
床稍微有点硬
当时住的是六层,在屋里休息时走廊关门声显得特别明显,吵醒了好几次。卫生间里的角落有些脏,但是唯一让人欣慰的是服务人员还是不错的。早餐的供应还是及时的,只是品类少了些。这个让人有些不爽的
31 July 2014
Rated

4.0

out of

5.0
 by
xu13952
接待有待改善
接待有待改善,接待有待改善,接待有待改善,接待有待改善,接待有待改善,接待有待改善,接待有待改善接待有待改善,
30 July 2014
Rated

1.0

out of

5.0
 by
大华努力生活
服务态度很差
服务态度很差,开始根本不想给解决问题,用下班没有工作人员为由不予解决,后来亲自拿着脏的床单下去,争辩半天才勉强给以解决,严重影响睡觉时间,
29 July 2014
Rated

3.0

out of

5.0
客房服務親切
打掃的阿姨很親切,但稍微有一點太早來打掃了,8點吃完早餐就來打掃了。客房還算寬敞。洗澡熱水稍微有一點點不夠熱。
28 July 2014
Rated

5.0

out of

5.0
床铺舒适,服务一流。
床铺舒适,服务一流。床铺舒适,服务一流。床铺舒适,服务一流。床铺舒适,服务一流。床铺舒适,服务一流。床铺舒适,服务一流。床铺舒适,服务一流。床铺舒适,服务一流。
27 July 2014
Rated

5.0

out of

5.0
 by
frank022
交通便利
還不錯的房間,重點是位置便利,地鐵非常方便,又可到鳥巢等地區觀光 附近有不錯的生活機能,如賣場,餐廳等
27 July 2014
Rated

1.0

out of

5.0
 by
941512138
最失望的一次入住
第一次办理会员卡就是在这家酒店,当时感觉特别好. 后来慢慢发现开始越来越差...... 而这次是最差最失望的一次入住 房间发现很脏告诉前台:根本不理 被子和枕头非常明显的脏:仅仅换了枕头后不再理 第二天再告诉前台情况,结果依旧...... 早餐餐厅苍蝇到处可见....... 这是一家一开始非常喜欢的酒店, 慢慢地,前台变得格外地差,餐厅变的脏.
27 July 2014
Rated

4.0

out of

5.0
 by
csdbj
性价比很高
地理位置不错,周边生活方便,适合商旅出行和家庭入住,一直以来的首选。设施简洁实用。。。整体评价不错。
23 July 2014
Rated

4.0

out of

5.0
 by
aigm
nice place to stay, quiet and convenient
I have recently stayed in this hotel and found it surprisingly quiet in a busy city like Beijing. My friend recommended a park view room which is a good sized room facing the Minzuyuan park. I think the park view room might be a little bigger than the standard room. Yes, the bathroom door is doubled as a shower door. I didn't realize it at first but that didn't bother me, I thought the design was clever. The breakfast is decent with several selections. The property is located right by a subway station which is very convenient. Besides the park and Olympic Village, there are also restaurants and stores in walking distance. I recommend this hotel if you need to stay in this area.
23 July 2014
Rated

4.0

out of

5.0
Recommended but Needed Improve
Close to subway station and good location. Multiple breakfast choices, but there were flies. Cleaning lady was very nice, but Wifi was always disconnected.
23 July 2014
Rated

4.0

out of

5.0
 by
Acoustics
Not the best HIE
It's a bit old, worn out, staff do their best but their English skills are very basic. The rooms are big but don't feel fresh. I did not have a window that could be opened. Limited TV channels for EN speaking guests.
21 July 2014
Rated

4.0

out of

5.0
 by
ccs86
Strategic location
Strategic location and easily accessible to public transport. Friendly staffs.
21 July 2014
Rated

5.0

out of

5.0
房间清爽,床铺舒适
房内设施使用方便、清洁;桌面、座椅设计合理;床铺软硬适度,很舒服;卫生做得很好,用得放心。前台服务热心,效率高。
21 July 2014
Rated

1.0

out of

5.0
 by
J is T
投诉无反馈
1. 前台态度怠慢,对客人缺乏尊重, 2. 前台工作人员能力不达标, 3. 当班经理不在场(至退房都未出现) 4. 酒店对客户再三提出的投诉不提供任何反馈! 整体非常失望!
20 July 2014
Rated

4.0

out of

5.0
 by
Vinu
Excellent stay in Beijing
I stayed here for a few days. I was in Beijing for a conference. I had a wonderful experience in Beijing. Hotel staff were very helpful and assisted me in all ways they could. Rooms were clean and tidy. Hotel is very near to Olympic park and I suggest a walk in the park in the mornings. It is not a high budget hotel, but meals are nice and satisfying. The hotel has a wonderful place, near to a small lake, to have food or to enjoy tea in the morning.
20 July 2014
Rated

5.0

out of

5.0
 by
LingoMan
Great Value
The rooms at the hotel provide all the basic necessities. I appreciate the cleanliness and comfort of the rooms. I always receive extra pillows, some soft and some firm. The mattress on the bed is just right. The breakfast buffet is included in the price. The food offered is quite good for a free breakfast. This is not a fancy hotel, but it has everything that I want and need. The price is right. The hotel is just a 5-minute walk from Subway Line 10. Basically, if you're in Beijing, you can't find a hotel of this quality at a better value.
17 July 2014
Rated

5.0

out of

5.0
 by
Rico0320
环境不错
整体不错,就是希望早餐再丰富一些就更好了,别的没有什么地方有问题,都很好。整体不错,就是希望早餐再丰富一些就更好了,别的没有什么地方有问题,都很好。整体不错,就是希望早餐再丰富一些就更好了,别的没有什么地方有问题,都很好。整体不错,就是希望早餐再丰富一些就更好了,别的没有什么地方有问题,都很好。整体不错,就是希望早餐再丰富一些就更好了,别的没有什么地方有问题,都很好。整体不错,就是希望早餐再丰富一些就更好了,别的没有什么地方有问题,都很好。整体不错,就是希望早餐再丰富一些就更好了,别的没有什么地方有问题,都很好。整体不错,就是希望早餐再丰富一些就更好了,别的没有什么地方有问题,都很好。
17 July 2014
Rated

5.0

out of

5.0
我的建议
1、早餐咖啡不好,口感不好。 2、因为我住的1063房间朝东,窗帘不能完全闭合,早上阳光非常刺眼。 3、建议地铁站到酒店有2个电动车(类似于高尔夫车)可以接送一下客人。 4、电视信号不够好,而且电视节目种类不丰富。 5、服务人员很热情很尽心。
17 July 2014
Rated

4.0

out of

5.0
Good price and location
Nearby the Olympic Park in Beijing the location is of the pros of this hotel. The carpet in my room was stained and the breakfast could have more variety of fruits, cheeses and hams. A fitness room would be great.
16 July 2014
Rated

4.0

out of

5.0
 by
Eison
餐具有点不清洁
餐具有点不清洁,有苍蝇飞来飞去。 房间地面地毯脏。污渍比较多。 餐具有点不清洁,有苍蝇飞来飞去。 房间地面地毯脏。污渍比较多。
16 July 2014
Rated

1.0

out of

5.0
 by
snnnny
位置不错,其他都一般般
工作人员忙,上网时时断,工作人员忙。。。。。。。。。。。。。。。。。。。。。。。。。。。。。。。。。。。。。。。。。。。。。。。。。。。。。。。。。。。。。。。。。。。。。。。。。。。。。。。。。。。。。。。。。。。。。。。。。。。。。。。。。。。。。。。。。。。。。。。。。。。。。。。。。。。。。。。。。。。。。。。。。。。。。。
14 July 2014
Rated

5.0

out of

5.0
床垫太软
床垫太软;没有运动设施;在房间wifi有的时候登录不了,但是在大厅正常。 入住方便;早晨一般;周边交通比较方便;房间安静;服务人员态度很好。
14 July 2014
Rated

4.0

out of

5.0
 by
Loyal guest #1
Front Desk Services
Your front desk services are good and they are very polite and friendly. The only suggestion I have is: don't let people cut in line while someone is waiting in line. This happened three times to me when I was waiting in line (I was only person in line) and made me waited longer. Some guests just walked directly to the front desk, asking questions without looking at if someone was waiting in line and your front desk people accepted it. I think it would be great if your front desk people tell the person who cut in line to wait in line because someone was waiting there and you have the responsibility to do so. Thanks, Loyal guest
11 July 2014
Rated

3.0

out of

5.0
装修老旧,服务不专业
酒店比较难找,外观不气派没有明显的大门。前台很小,而且服务人员不专业,觉得办理入住手续很乱。房间装修太老旧,还不如一般的快捷酒店,跟我印象中的假日酒店差距太大了。
10 July 2014
Rated

2.0

out of

5.0
 by
panpanmok
条件很一般,性价比不高
早餐质量不好,种类少,还有苍蝇到处飞,前台办理速度慢,房间无线网信号差,有烟味,房间设施老旧,位置指引不好,性价比不高。
01 July 2014
Rated

4.0

out of

5.0
 by
Miaomiaocat
服务好
清潔人員打掃得挺好,雖然住在九樓吸菸樓層,但是特別作了無菸處理,房間聞不到煙味或是殘留的味道。 本來覺得整個服務都不錯,但剛剛想起,前台服務的人員,女生比較貼心,有個男性資深員工則如一貫,較不耐煩。周四早上向前台女性服務人員反映,這兩天門口都被塞情色小廣告,而且樓層似乎都被塞,因為看到不少小廣告被踢到走廊,是否可以像瀋陽一樣,電梯插卡。女性服務人員正在記,說雖然他不能作主,但會協助反映,此時,那位男性資深員工竟然很不耐煩說,現在沒空,先去開發票....服務的水平讓人很無語,下次入住會特別留意他的名字,因為之前也曾遇過他服務不佳的類似狀況,曾向經理反映。 其他的員工服務狀況都不錯。 建議增加健身房
01 July 2014
Rated

1.0

out of

5.0
 by
Les747
Give it a miss!
I have nothing good to say about this hotel, the bar was under construction for the week that I was there, the food was horrible, the WiFi was non-existence, there was noise all night from outside, and there was no taxi service as the hotel is down an alley causing us to walk to the main road.
01 July 2014