Skip Navigation
English
|
|
|
|

Sign In

Book online or call: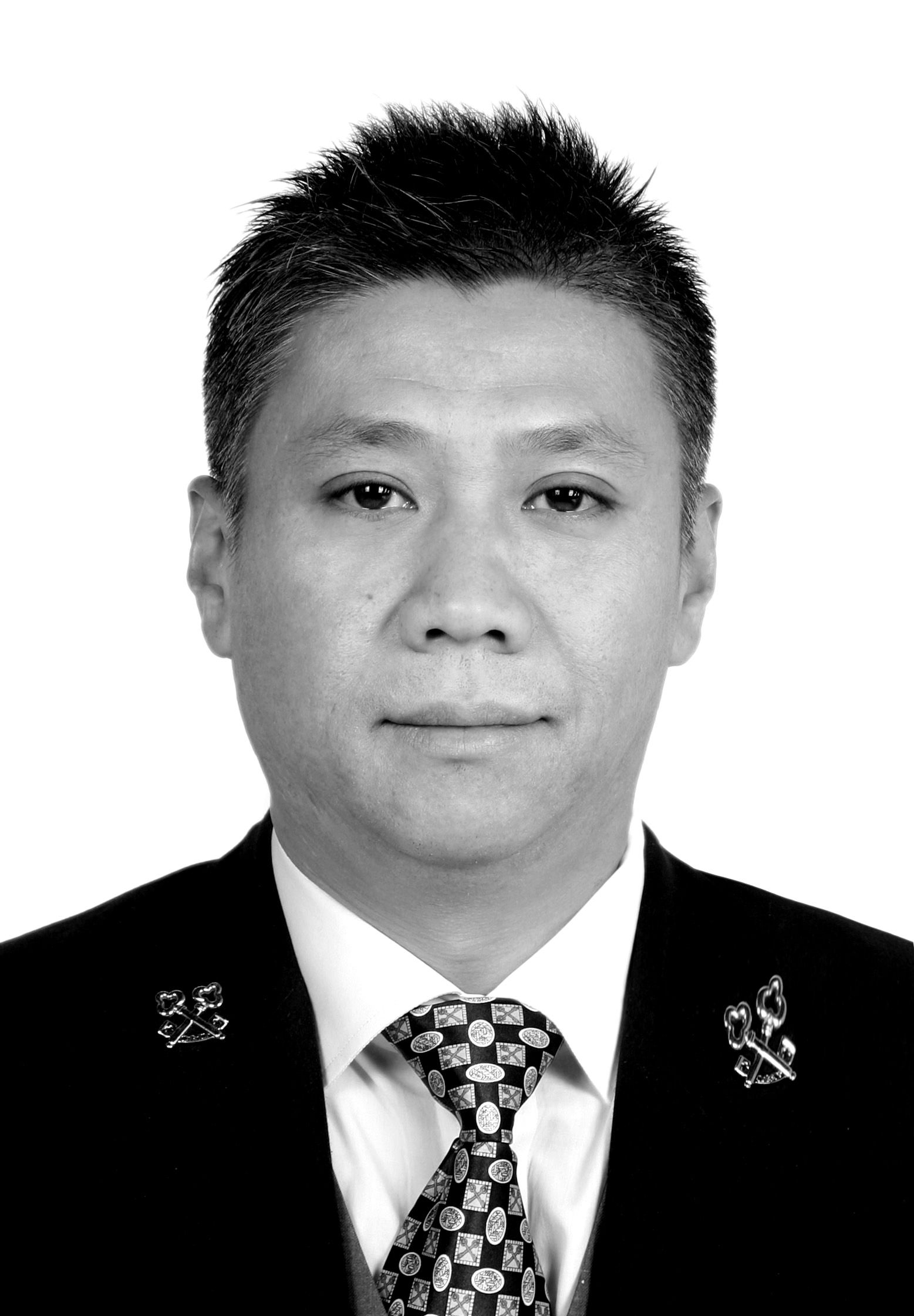 Insider Tips
LOCAL CULTURE
Climate of Beijing
Beijing is located in the warm temperature zone and has a continental climate. Annual rainfall averages nearly 700 millimetres, most of it comes in July and August. The frost-free period is 185 days.The average temperature throughout the whole year is 11.7℃. The average temperatures of the hottest month, July and the coldest month January range from 27℃and -4.6℃. The short seasons, spring (usually from February to April) and autumn (usually from August to October) are better seasons for visiting Beijing. The best time to visit Beijing is May, September and October, when people enjoy bright sunny sky and with few tourists crowding in the attractions. The four seasons in Beijing are distinct. Winter is dry and cold and has little snow, Summer is hot and rainy. If you come to Beijing in spring, you could wear jeans and sweater. You may also bring a warm cap because it is a little windy during this period. In summer the temperature could reach as high as 30 C. T-shirts and pants are the best bet. Sunglass and parasol are necessary to shelter from sunshine. Autumn is beautiful season in Beijing. But it is better to bring some heavy clothes with you. In winter, you should prepare a heavy woolen sweater, and a long wind coat or a down jacket. Generally there will be several heavy snowfalls each winter, so it is always wise for you to have anti-skidding shoes with you.
THE PREFERRED BUSINESS & MEETING PLACE WITHIN THE OLYMPIC BUSINESS DISTRICT
Recognized as the only international luxury hotel within the Olympic Business District, InterContinental Beijing Beichen is interconnected with the China National Convention Center. The Beijing International Convention Center (BICC), the Olympic Forest Park, National Olympic Stadium and China National Tennis Center are all within walking distance from the hotel.
HOTEL HIGHLIGHTS
Restaurant & Lounges

InterContinental Beijing Beichen features a variety of award-winning restaurants. Options include Café O2, an all-day dining café featuring interna...

Amenities & Services

Club InterContinental is our exclusive club lounge which offers guests a panoramic view of the Olympic Park, offering business or leisure travelers...

SPECIAL PACKAGES

There's always something special happening at an InterContinental hotel. Whether you are looking for a fun-filled getaway or a place to host your n...
InterContinental Beijing Beichen
8, Beichen West Road,

Beijing

,

100105

China, People's Republic Of

Front Desk

+86-10-84371188
Languages spoken by staff
German, English, Chinese
Pet Policy
No pets allowed
CHECK-IN

2:00 PM

CHECK-OUT

12:00 PM

Late Check out Available

Evening Reception Desk Open
Accessibility
Service animals allowed
5 Room(s) with Accessibility Standards
Parking
Guest Reviews
Rated

4.2

out of

5

 by

160

reviewers.
Rated

4.0

out of

5.0
 by
Rick321
Comfortable place but not satisfying food
The restaurant in the hotel is not very good. The food provided is not abundant nor delicious enough. Hope they can improve. The staff are pretty good and the service is in place.
24 January 2014
Rated

3.0

out of

5.0
Poor noise isolation
Quick check-in and check-out. A clean and spacious room. Extended check-out. However, the room has very poor noise isolation. I was assigned to a room next to the elevator without asking for my agreement. You can hear what people is talking about in the corridor very clearly and this lasted to very late in the night. It is also an IHG's system problem for lacking options of setting the preference of room location.
11 January 2014
Rated

5.0

out of

5.0
 by
Lin0113
Pretty good experience
Happy to stay in Holiday Inn again. Nice breakfast and excellent comfortable room.
08 January 2014
Rated

4.0

out of

5.0
 by
jalpcn
酒店床品舒服
酒店整体还不错,特别是现在促销,但是房价的空调不太好,感觉风虽然很大,但是不热,害的小朋友差点感冒了,希望下次能够调试好一些
08 January 2014
Rated

4.0

out of

5.0
 by
superzyj002
Good
Bad location and transportation but the others are good.
30 December 2013
Rated

4.0

out of

5.0
物有所值,位置欠佳
酒店整体达到holiday inn水平和标准,卫生间面积偏小,酒店较新,距离地铁站约1KM。酒店服务不错(特别是前台为我办理入住和换房的那位女士和礼宾部的员工。),工程维修的服务有待改进,房间写字桌前的转椅有问题,工程维修大约等了20分钟,最终是客房的员工来维修的。酒店除了地理位置稍微有些偏远以外,其他都不错。是一家值得推荐的酒店。
29 December 2013
Rated

5.0

out of

5.0
Comfortable bed and great service.
good service,fast check in ,good sleep ,nice food,enjoy stay with ur hotel ,hope will come back again
29 December 2013
Rated

5.0

out of

5.0
很舒适的一次入住
因为去清华上课选择的holiday inn ,感觉很好,房间也很整洁,舒适,未来两年应该还会经常来住。
17 December 2013
Rated

5.0

out of

5.0
 by
Modan
行政楼层还需要加强
再次入住,希望能有些多的期望。因为有会客的需求,所以根据前台工作人员的建议加钱升级到了行政楼层,还附送了一张128元的餐券。总体感觉不错,提出以下的意见和建议: 1 行政楼层房间的卫生状况需要加强:拖鞋里面有人的头发、卫生间字纸篓里面还有前面客人用过的废纸 2 行政楼层,过了HappyHour之后,工作人员就把饮料柜锁起来了…… 3 行政楼层退房的速度很快,那位帅帅的戴眼镜的小伙子很可爱。 希望你们进步!
08 December 2013
Rated

5.0

out of

5.0
 by
Modan
高校区一间不错的酒店
如果要在高校区办事,这间酒店是不错的选择。 酒店设施较新,大堂敞亮,且最近多了一份圣诞的气息。 房间内部各项设施齐备,需要改进的部分是: 1 卫生间的通风,我这次分别在2号晚上和4号晚上入住酒店的不同楼层,均遇到这样的情况,卫生间尤其是洗澡间的霉味。 2 希望改进拖鞋的质量,软绵绵的拖鞋实在是不敢恭维。 3 酒店应该知道附近不好打车,所以建议入住时就对客人把情况讲清楚,并主动提出是否需要提前预定出租车。 总体感觉不错,我很喜欢,今后来北京也会选择入住,也会推荐给朋友。我相信随着地铁建成和清华教师公寓建好,周边的设施也会越来越完备。
06 December 2013
Rated

5.0

out of

5.0
Comfortable bed and great service
impressive customer care feel at home regular bus convenient traffic
04 December 2013
Rated

4.0

out of

5.0
 by
ttsillybear
Nice Hotel
Several pros: 1. The hotel is new and modern. 2. Room is beautiful and comfortable. 3. Staff is very helpful. 4. Platinum status is well recognized. A small con: Location was supposed to be convenient, but lots of constructions were going on in the neighborhood and the traffic was not so good.
03 December 2013
Rated

1.0

out of

5.0
 by
CK81
Probably the worst hotel and staff in China
I've spend a number of years and out of China and the Haidian Holiday is one of the worst facilities I have ever been to. The staff is worthless even when spoken to in fluent Mandarin. None of the issues with the room or the room equipment were ever remedied. Room service was a joke , and never did the correct order arrive nor did anything as simple as a burger arrive the same way any two times. I've stayed at so many low end 汉庭 or 民宿 that treated their customers better. Actually ended up having to find another hotel and leave early. Never again
29 November 2013
Rated

5.0

out of

5.0
 by
JimT2876
Great out of the way hotel
This hotel was an excellent value! The staff went out of their way to help me with my very poor Chinese language skills. I enjoyed the Executive lounge experience immensely because the staff were super friendly! Even though the hotel is a little difficult to find the 15 minute walk to the metro is no big deal. Bottom line...I will stay there for sure on my next trip to Beijing!!
21 November 2013
Rated

5.0

out of

5.0
 by
Shaun28
Nice room, lobby and food
The room was very spacious and extremely comfortable. I enjoyed the meals at the restaurant especially the steak for dinner and the buffet breakfast. Also the staff were very helpful and friendly which made my stay very enjoyable.
15 November 2013
Rated

5.0

out of

5.0
 by
liv7
服务态度超赞
是临时找到的地方,半夜入住,手续很快。 前台态度超级赞。 入住之后房间一如既往的舒适! 不过就是地理位置稍稍偏了些~其他的都大赞!
30 October 2013
Rated

4.0

out of

5.0
 by
kzy19864186
总体来说还不错
信用卡预定的。。不包早餐和网费,总体这个价格没有太多优势啊。不过主要是因为靠近清华大学,北大,圆明园等等,还是很不错的位置,值得下次在去。
26 October 2013
Rated

4.0

out of

5.0
 by
samgaga
professional staff and quality food
The hotel is very good though the price is a little expensive.
23 October 2013
Rated

3.0

out of

5.0
 by
beipiao
2nd time checked-in, probably will not come back
+ overall speaking, the location is close to the Universities and Zhongguancun + schedule change is accepated + waitress in the breakfast was very friendly:) - the check out process is too long, suggest to put the bill into the room before the morning. - the trafic outside the hotel is really really bad in the morning, the location is not in walking distance to the subway station, suggest to have more shuttle bus. - can not find a good corner for breakfast mtg.
15 October 2013
Rated

4.0

out of

5.0
 by
QQDR
还不错哦!
去了之后(2点之后)被告知房间要等等、先发一张饮料券喝、结果咖啡还没做好房间又好了...只好慢慢喝完再走。 别的都觉得不错、很好。 就是酒店位置一般、这个位置如果能再优惠一些就好了。
09 October 2013
Rated

4.0

out of

5.0
很有档次的酒店
在五道口地区这个酒店的硬件设施算是很不错的了,但是比较贵,性价比实在是差些,对于出差的人来说还是较贵的。
02 October 2013
Rated

4.0

out of

5.0
 by
MrDentist
Had a good time
I had a really good time at this hotel however free internet is must. Thanks
28 September 2013
Rated

1.0

out of

5.0
Great Stay
My stay was a great stay, especially the hotel Front Desk service.
10 September 2013
Rated

4.0

out of

5.0
 by
johno23
Location ? Both good and Bad
When checking in there was some confusion. As a Platinum member for many years the check in was not as smooth as usual. Use of the lounge was denied and I was told I needed to stay for 10 nights. After having spent more than 50 nights in IHG hotels in the last year and for several years of loyalty to the IHG program I got peeved and was about to leave and go to the Holiday Inn Temple of Heaven which I know and have used on many occasions. Sadly I never asked her name but the Hotel Manager came and with a level of professionalism and direct intervention had everything sorted and under control within moments. So onto the hotel itself. The decor is marvellous deserving of attention and the cleanliness was outstanding. Staff in the hotel serving areas were quick polite and very competent. Their attitude was also excellent. They make you feel welcome without intrusion. They have the speak when spoken to which I personally admire. I am a person often due to my work lost in thought and do not require the good morning how are you today routine. The room was very comfortable and clean. Bathroom was exceptional. Shower unit had very good temperature control and water pressure. The area itself is quite close to many areas of interest. I was staying on business so the proximity of the Beijing international Exhibit halls next to the olympic area and Birdsnest Stadium was a plus. The reason for location both good and bad is simply the result f the present situation which will I believe improve. The main road directly outside the hotel is a mess with traffic jams in the mornings. There is however a major road running parallel which should be completed in the near future which i believe will solve this issue. Hotel overall I believe to be an excellent choice for business travellers and the quality of the amenities and eating areas are very good. For the holiday traveller that relies upon local transport to access the sites etc I would reccommend that they give this Hotel some consideration. Its value for money goes above and beyond what one would expect to pay for a hotel of this quality in the centre of Beijing. This means taking taxis would easily fit into ones budget. One cannot exit the hotel and find an abundance of life and entertainment directly on the corner as with the Crown Plaza U-Town but the quality of the hotel and its decoration is certainly of a similar standard.
03 September 2013
Rated

2.0

out of

5.0
 by
IHGFanAtShanghai2
服务质量下降很明显啊
最近两次入住的感觉都不好:第一次,结帐时出现了不同两人同一个房号的事情,另外,会员入住记录遗漏,还是打电话到优越会热线电话补上的。第二次,住三晚居然被错误弄成两晚。 感觉员工的服务质量有待提高。不过,酒店总体质量还是不错的。
21 August 2013
Rated

4.0

out of

5.0
 by
starshine666
很一般
由于会议开到很晚,晚上12点才入住的 在前台ci取了卡 电梯上不去 两张门卡都用不了电梯 前台换,还是不行,再换!终于能用电梯了 到了房间门口 门又打不开~~ 于是又下楼换房卡~ 折腾了半个多小时我才终于进到房间里面 对白金会员几乎没有待遇 没有欢迎水果 没有报纸 连一句问候都没有~
17 August 2013
Rated

4.0

out of

5.0
 by
RightSoFar
位置略偏,设施挺新
约中午12店抵店,因为还未到入住时间,所以准备先确认下预定,寄存行李后先去办事。因为行李中有电脑、相机,负责行李寄存的酒店服务员建议我们先咨询前台。 询问了前台服务员,告知我,正好有一个标间可以先开给我,将行李寄存在房间里,就没有问题了。当时很开心,于是立即办理了入住手续。 前台没有主动给会员的饮料券,之后通过电话询问后,补送了。 之后很晚再回到酒店,洗漱完毕坐上床,后备碰到了墙上的画。觉得有点奇怪,于是观察了一下这个标间(408房间),原来是大床房临时换了床改成了标间。虽然说区别不是特别大,但是觉得服务员应该事先告知一下房间的情况,让我有机会考虑是否入住这个房间。 来去匆匆,在酒店逗留时间不长,没有机会感受到其他更多细节。
06 August 2013
Rated

5.0

out of

5.0
 by
andrea0000
第一次住这个品牌
第一次住这个品牌,感觉不错,服务什么的都还可以,免费会员饮料品种有点儿少,要是交通再方便一点儿就好了
26 July 2013
Rated

5.0

out of

5.0
 by
Maggie92
Clean, comfortable room and hotel.
I stayed at this hotel for a week while visiting my daughter, who was working at the university nearby. It was a very nice experience. The staff was helpful, the room was clean, the bed was comfortable and it was an overall great experience! Also, the breakfast was excellent, with both Chinese and American selections. It was a pretty easy 10 minute walk to the subway and the staff was helpful in getting us a cab when needed and communicating with the cab drivers to get us where we wanted to go. I would stay here again.
22 July 2013
Rated

2.0

out of

5.0
 by
Morris99
Bad customer experience
When I arrive in hotel, no room available to me, I have to wait for 1 hr, even I have to wait the receptionist for 20 mins. When I live in the room, the TV is broken.
11 June 2013