Skip Navigation
English
|
|
|
|

Sign In

Book online or call: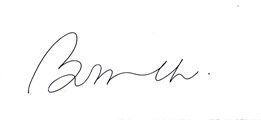 Insider Tips
LOCAL CULTURE
History
Over the centuries, Lebanon has been invaded and colonised by several civilizations. As a result, the country has a diverse population and is littered with countless sites of archaeological interest.
WORLD-RENOWNED LUXURY HOTEL OFFERING THE VERY BEST OF BEIRUT
History, glamour and fine dining converge at this landmark Beirut hotel. It overlooks the palm-lined Corniche, which snakes alongside trendy Zaitunay Bay marina and the Mediterranean. Beirut Souks, Downtown and Beirut Convention Centre are a 10-minute drive. Stylish accommodation, state-of-the-art event facilities and devoted staff are just part of the appeal. Chic bars and restaurants, boutiques and contemporary art collections add to the hotel's very special atmosphere and character.
HOTEL HIGHLIGHTS
Restaurant & Lounges

Whether you fancy steak or sushi, cocktails or cognac, the hotel has a bar or restaurant for you. Invite friends and colleagues for a sumptuous sup...

Amenities & Services

A wealth of dining venues catering authentic, local, international and fusion cuisine to satisfy all tastes. SPA Phoenicia is devoted to beauty, re...

SPECIAL PACKAGES

There's always something special happening at an InterContinental hotel. Whether you are looking for a fun-filled getaway or a place to host your n...
Phoenicia Beirut
Po Box 11

Beirut

,

846

Lebanon

Front Desk

+961-1-369100
Languages spoken by staff
Arabic, German, English, Spanish, French, Turkish
Pet Policy
Contact hotel for details
CHECK-IN

3:00 PM

CHECK-OUT

12:00 PM

Late Check out Available

Evening Reception Desk Open
Accessibility
5 Room(s) with Accessibility Standards
Guest Reviews
Rated

4.5

out of

5

 by

57

reviewers.
Rated

4.0

out of

5.0
 by
DOCBDC
Excellent Service Quality level
Friendly .... Responsive .... Excellent variety of cuisine. Comfortable Beds .... Remarkably quiet. Strong sense of security. Will be a frequent customer
July 6, 2014
Rated

5.0

out of

5.0
 by
fp79
best staff in Beirut and great hotel
I take taxi's a block away from the hotel for better rates. Great breakfast, though not complimentary. The Staff is the best i had in my many hotel stays in Beirut, and when there are security problems in Lebanon, I'd trust their advice as I have done 5 days ago.
June 30, 2014
Rated

3.0

out of

5.0
 by
Hello Lebanon
Is this a Crowne Plaza
Dont bother coming here to this hotel. Try a more local one closer to the newes part of Beirut.
June 26, 2014
Rated

4.0

out of

5.0
 by
Fadi123456
Nice stay
This hotel probably has the best location in Beirut. I recommend it for everything.
June 16, 2014
Rated

4.0

out of

5.0
 by
Mevlut
Parking
This was the real problem and I feel that parking should be made free for hotel guests.
June 13, 2014
Rated

4.0

out of

5.0
 by
Gasan
Great service
Great value for money, friendly staff that is attentive to every need. Best location for walks & shopping in the center of Beirut.
June 9, 2014
Rated

5.0

out of

5.0
Great service
Very friendly staff and hotel is clean. Rooms are spacious and clean with comfortable furniture
June 3, 2014
Rated

5.0

out of

5.0
 by
AGontop
Simply wonderful
Your are among the Top Hotels in Beirut, do whatever it takes to maintain this position.
May 30, 2014
Rated

4.0

out of

5.0
 by
Goldgym
Good hotel to stay
Good hotel, nice position, friendly employers. Sure if I'll be back in Beyrut it will be same location.
May 15, 2014
Rated

5.0

out of

5.0
 by
Sir Ramjet
Hotel Staff
Management has done well, and the employees have done well in exemplifying the proper clientele/customer experience in a one of Beirut's finer restaurant. Thanks!!
April 24, 2014
Rated

5.0

out of

5.0
 by
naiemmo1
Woundrfull Location and Staff
The most important about this hotel is the atmosphere and location ... staff are extremely polite and helpful ... the only disadvantages is the Concierge service ... all the time you can't find some one to help you with your bags.
March 20, 2014
Rated

3.0

out of

5.0
 by
Fecrius
Hygienemangel
die Badewanneneinlage (Gummi) war voll mit schwarzem Schimmel belegt, obwohl sie von mir auseinadergerollt wurde um den Schimmel sichtbar zu machen wurde sie nicht entfernt sondern wieder zusammengerollt und an ihren Platz zurückgelegt. War als Rutschbremse nur mit Widerwillen zu nutzen. Spritzer auf dem Spiegel wurden nicht entfernt. machte alles einen sehr nachlässigen Eindruck, was die Sauberkeit betrifft.
February 26, 2014
Rated

5.0

out of

5.0
 by
Baligh
Perfect Location and nice staff
I had a great experience in Crowne Plaza Hotel - Hamra, I'll surely stay here again on my next visit to Beirut.
February 19, 2014
Rated

5.0

out of

5.0
 by
Hanster
Great location and excellent value for money
chose the hotel for a family vacation. The location is great with everything close by in Hamra district. Lots of restaurants and coffee shops around.The staff was friendly and helpful - especially the night staff , Ibrahim and Abbas , who were very quick to change the bed sheets when my little daughter threw up at night. parking at the hotel is expensive ($15 per night) and i recommend to park on the street and pay for parking in the morning.
January 26, 2014
Rated

5.0

out of

5.0
 by
miriama
The Perfect Hotel
It was one of the best hotels I have stayed in. The room was spacious and the service was excellent. The breakfast was fantastic and the staff were very helpful. Thanks for making my stay a pleasant one! Keep up the great work!
January 17, 2014
Rated

5.0

out of

5.0
 by
Ramjetting
Room & ....
Excellent staff - did everything they could to satisfy me. Non-smoking room smelled like cigarette smoke. Room not as clean as I've experienced in the past. bathroom towels stained - probably clean but, .... Nadina in UG breakfast an outstanding employee - ensured we were welcome.
January 15, 2014
Rated

5.0

out of

5.0
A very good times
No new comments !!! Excellen as it is .... This is the 5 th visit ...and the next time it will be Here also
January 2, 2014
Rated

5.0

out of

5.0
 by
Ramjetting
Recognition of staff
I'd like to recognize the outstanding way that Crown Plaza Mgmnt has developed their staff to take care of Crown Plaza's customer. It's easy to commend the staff - they were great. The reason for their greatness? A) Management. Thanks you Crown Plaza Hamra Management for the staff's etiquette.
January 1, 2014
Rated

5.0

out of

5.0
 by
Ramsay
Nice
As usual, the staff was the best. They were always concerned with my comfort and security - extremely helpful. I will sta " Crown Plaza."
December 23, 2013
Rated

3.0

out of

5.0
 by
Maherino
Staff
Bad staff , I had to ask more than one time for everything I want . I'll never go back there :-(
December 20, 2013
Rated

4.0

out of

5.0
 by
Semsem65
Friendly staff, but poor housekeeping
The staff all around the hotel are very friendly and helpful. Rooms are quite spacious enough but the view is not encouraging. The location is in a very authentic and live area, yet crowded with heavy traffic. The real disappointment came from the housekeeping, no consistency whatsoever in making the room (always forgetting something), you would always doubt the fresh towels in your bath to be unclean or even used before (sometimes you can smell perfume in the towel!!!)
October 29, 2013
Rated

3.0

out of

5.0
 by
Tamer25
comfortable but ..
the hotel is very centric, people are really nice however i had black water coming out of my tub when i went for a shower, dirty towels were no being changed after each room service, absence of any staff for 2 hours in the pool, no lifegaurd and i had to get a towel from my room as for two hours there was absolutely no on by the roof top pool. finally i booked a superior room and i am totally sure that it was a standard room
October 26, 2013
Rated

5.0

out of

5.0
 by
Tamrayes
Great location for a live stay
I'm an intercontinental loyal traveller. I chose this location in Hamra to get a live lebanese experience. You are surrounded with proximity to downtown, Raouche, Zeitona bay as well as cafes, authentic restaurants and night clubs. The staff was very helpful and welcoming specially Lara at the reception and Mr Elly the front desk manager. Taxis was always in front of the hotel. Don't expect a great view from your room, high floors can see the sea but after tens of buildings. After complaining that the mattress was not very comfortable, towels were clean but old and thin and the bath tub is a bit slippery, i was going to fall twice using the bath tub mat, the front desk manager offered me a free upgrade to an executive suite. I thanked him and rejected the upgrade as it has the same conditions that I complained of. The have a great view pool and restaurant at the top of the building where you can see the sea and the mountains but for a sensitive person to electromagnetic waves I started getting a headache after minutes there from the Microwave links and mobile stations on the roof. Will stay there again whenever I want to be in Hamra.
October 15, 2013
Rated

5.0

out of

5.0
 by
Azahluth
Excellent
Perfect hotel. The best place to stay in Beirut, Staff 10.
September 30, 2013
Rated

3.0

out of

5.0
 by
Nafez
Disappointed
As a platinum member and a loyal IHG customer, I'm very disappointed about this property. The rooms were mediocre at best. The front desk staff always find excuses to not give me points for my stay, and the internet is an embarrassment. I would personally not recommend this location to anybody else. I'm forced to stay here because it's location it's convenient for the business dealings I have when I'm in Beirut. The property still has a problem with the cleanliness of the water.
September 27, 2013
Rated

4.0

out of

5.0
 by
elnakma
Excellent Stay!
I stayed at the Crowne Plaza Hotel Beirut for a weekend in August 2013. Here are a few observations of my stay: 1) Courteous and professional front desk staff with impeccable service (I was pleasantly surprised of how professional and calm they were in dealing with a very obnoxious guest checking out), 2) Was upgraded as a Priority Club member (a very nice touch), 3) Comfortable room with good amenities even though I have to admit that I'm not very fond of the partial glass screen in the bathtub (can be very messy and does not prevent the shower water from getting all over the bathroom), 4) Location is ideal on Hamra street with many restaurants, pubs and shops close by, 5) Did not try the breakfast, 6) No free Wi-Fi in the room.
September 7, 2013
Rated

5.0

out of

5.0
Great Stay
The location is super. Staff friendly, professional, efficient and effective with a true "spirit to serve'
September 2, 2013
Rated

5.0

out of

5.0
 by
Enrike01
Amazing!
One of my best stays at Crowne Plaza, It was a mini romantic vacation for me & my wife, the staff went out of their way specifically Sara the customer relation manager, she made sure we have all our plans looked after with style! the follow up was amazing. all staff did a great job What I really liked was the staff team work spirit and how they support each to ensure the customers are looked after.. Zakieh makes great manakeesh :) Really we got the Royal treatment! Way to go Crowne Plaze Hamra., Beirut I would definitely come back again! Best wishes to a great team.
September 1, 2013
Rated

4.0

out of

5.0
 by
lastdewdrop
Good experience
Stayed for four nights from 19th July 2013 with my wife. Convenient location. Good amenities and services. Sleep was disturbed due to noises of kids from adjacent room.
August 1, 2013
Rated

5.0

out of

5.0
 by
Eloy63
Excelent experience
It was my fifth time in Crown Plaza Beirut. I strongly recomend this hotel to all my friends. maybe there are more fancy hotels over there but the diference is the staff and the personal touch of members of the team. Special recomendations for the GM and Mr Antoine (Who is very well knowm and appreciate for all the guest). Ah, try the supergym. It is super
July 29, 2013