Skip Navigation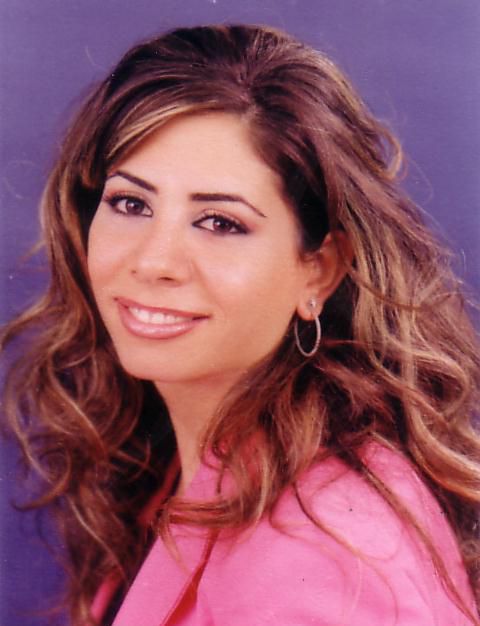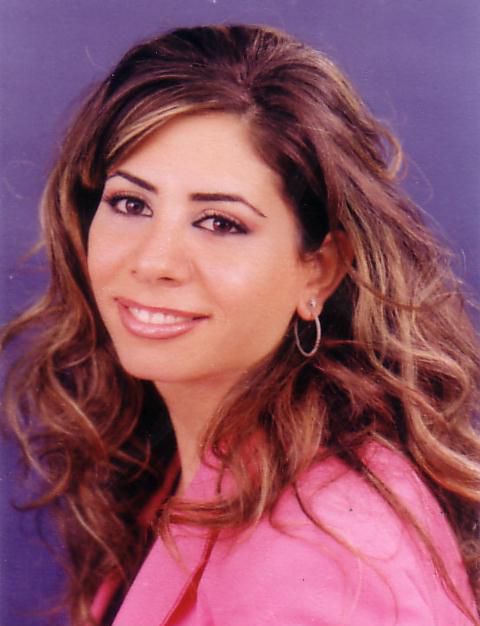 Insider Tips
LOCAL CULTURE
HERITAGE
Over the centuries Lebanon has been invaded and colonised by several civilisations. As a result, the country has a diverse population and is littered with countless sites of archaeological interest.
A MAJESTIC BEIRUT HOTEL ON THE FAMED CORNICHE
For years this boutique luxury Beirut hotel has welcomed royalty, celebrities and dignitaries. Spectacularly set on the Corniche, a wide promenade that stretches the length of the city and overlooks the Mediterranean Sea, the hotel is an easy taxi ride to Beirut's city centre, upscale shops and favoured Lebanese coffee shops. Take in the stunning sea views from the outdoor pool or enjoy breakfast, lunch and dinner and 24-hour bar service on the rooftop at Sydney's.
HOTEL HIGHLIGHTS
Restaurant & Lounges

Charming and lavish in every way, Sydney's will be younger than ever, and as always will be celebrated for its great food and drinks, and above all...

Amenities & Services

The hotel offers a variety of amenities including a business centre, buffet breakfast, high-speed Internet access and laptops in all rooms and suites.

SPECIAL PACKAGES

There's always something special happening at an InterContinental hotel. Whether you are looking for a fun-filled getaway or a place to host your n...
InterContinental Le Vendome Beirut
P.O. Box 13

Beirut

,

5518

Lebanon

Front Desk

+961-1-369280
Languages spoken by staff
Arabic, English, French
Pet Policy
Contact hotel for details
CHECK-IN

2:00 PM

CHECK-OUT

12:00 PM

Late Check out Available

Evening Reception Desk Open
Guest Reviews
Rated

4.5

out of

5

 by

90

reviewers.
Rated

5.0

out of

5.0
 by
mann11
Mamoun stay
Lovely stay, highly recommended. I would love to come back again
November 11, 2014
Rated

5.0

out of

5.0
 by
Leyla ,sham
Great location ,friendly helpful staff
We stayed one night only ,going via Beirut , wouldn't mind going back for a longer stay . Location great ,nice room with a view ,didn't have time to check restaurant and other hotel amenities.
November 11, 2014
Rated

5.0

out of

5.0
 by
makanzi
excellent services
hotel location and services were excellent. I would highly recommened it to others
October 30, 2014
Rated

5.0

out of

5.0
Excellent hotel but with difficult access
The hotel is excellent in almost everything. The only problem is the traffic jam around the hotel
October 30, 2014
Rated

5.0

out of

5.0
 by
tonyl2014
Excellent Experience
I could not fault this hotel in any way. Excellent hotel and staff.
October 28, 2014
Rated

4.0

out of

5.0
 by
A Smile
Good location
Good location with plenty of places to eat at your door step. rooms are good but pillows need changing.
October 28, 2014
Rated

5.0

out of

5.0
 by
Roy1
Should be Intercontinental-Best Hotel in Beirut
Its one of the best hotel in Beirut and in the Levant region, Great Management team, great caring employees, great expectations from clients, excellent application of procedures from the employees to their guidelines, I was astonished , I had several bad experience in other similar brands in the same region as well same city, definitely it will be my home in this city when I will come back.Mangement is visible at the property which is becoming very rare as management sometimes have illusion being the Lord himself to go down and meet us,.. in this property Mangement is meeting clients once a week in a cocktail like old times and I love it, great marketing and PR tool, as we know that they care in pratique and not in theorie GOOD LUCK
October 28, 2014
Rated

4.0

out of

5.0
 by
Sabri
Experience
Ovarall hotal stay was more than ............l fair
October 26, 2014
Rated

5.0

out of

5.0
 by
Nickel and Dime
Another success!
The hotel as conveniently placed and very welcoming. The staff were outstanding and very helpful. I was disappointed only in the limited choice on the menu.
October 21, 2014
Rated

5.0

out of

5.0
 by
ytrdd
Great hotel in the heart of Beirut
We had a great stay here. The hotel's location on Hamra St is very central, within walking distance of a lot of great hotels and bars.
October 19, 2014
Rated

5.0

out of

5.0
 by
Rania78
Luxurious hotel in the heart of Beirut
I had an excellent stay at the Crown Plaza, the staff were very friendly and ready to help, the room was clean, quite and spacious, the bed is big and very comfortable. The location was just in the middle of Alhamra street, all services, shops and restaurants are just down the hotel. It is a walking distance from the see. The breakfast was fresh and tasty. All in all, it was just perfect.
October 17, 2014
Rated

5.0

out of

5.0
 by
"satisfied"
A good, restful stay
Excellent value for money. Very pleasant stay. I will always stay at the Crowne Plaza when I come to Beirut.
October 16, 2014
Rated

5.0

out of

5.0
comfortable in all means
the staff was amazing the hotel location is perfect service is very good
October 16, 2014
Rated

5.0

out of

5.0
 by
Ziad22
Excellent staff
Great hotel. I use it frequently. I Will come back again. Thanks to Mr Sawaya, Mr Elie, Mr Bilal, Lara, Jad, Nasser and Paul and all the others. The location is superb, the value for money is great and the staff is efficient and friendly.
October 13, 2014
Rated

5.0

out of

5.0
 by
BigDarsh
Stay at CrownePlaza - Hamra
It was a trip on October and it could be described briefly as: Excellent location and service level
October 13, 2014
Rated

5.0

out of

5.0
 by
"satisfied"
Comfort, food, service, and friendliness.
Comfortable facilities, excellent food, excellent service, very friendly and helpful staff. I will not think of being in any other hotel. Location is fantastic. All you need Pharmacy, hospital, supermarket, shops, restaurants, gym (free) are within minutes of walking.
October 10, 2014
Rated

5.0

out of

5.0
 by
Zorba63
Professional Services
Thank you very much to all Crowne Plaza Beirut Hotel staff for their professional hospitality and services which made my stay enjoyable while I'm working
October 9, 2014
Rated

5.0

out of

5.0
 by
Faisal N
Constantly Striving for Exellence in Service Delivery
I enjoyed my visit much more than the previous ones and I look forward to my return. I only wish the quality of my room upgrade would be higher next time, with fruits/sweets compliments provided daily in the room.
October 7, 2014
Rated

3.0

out of

5.0
 by
Apesh
Crown Plaza Hotel Beirut
Nice and small hotel, in the middle of the hot area in Beirut, Hamra St. Good area for shopping, easy to dine around and find taxies, if you are planning to go somewhere outside the area, keep enough time margin because of high traffic.
September 29, 2014
Rated

5.0

out of

5.0
 by
GovTraveler
Fantastic, Relaxing Experience
Overall a very pleasant experience, entire hotel staff was helpful, courteous, hospitable, excellent food, great location in Ras Beirut, many sights are within walking distance.
September 26, 2014
Rated

5.0

out of

5.0
 by
fadhil
great service
every thing was very nice and good but the only thing is you should consider to give the guest wi-fifacitlity for internet which is commenly free of charge in all world.
September 26, 2014
Rated

4.0

out of

5.0
Great service polite staff
Very polite staff hotelier with excellent professional experience, with good knowledge of english language make a friendly environment. The staff makes you want to go again. The room is a bit expensive. And also should be given a little more attention to cleanliness and house keeping employees should be trained much more how to clean better. I would gladly recommend it and I will be glad to see you back in the same polite staff hotelier.
September 23, 2014
Rated

2.0

out of

5.0
 by
khanzada
AC sound doesnt let u sleep
old and out dated room with really bad dinner restaurant
September 21, 2014
Rated

5.0

out of

5.0
 by
alyssa2014
Great hotel, wonderful staff
The rooms and amenities at this hotel are excellent. Breakfast is a good variety and in a very pleasant space. The staff is efficient, professional and concerned about making your stay as pleasant as possible. Wonderful people. I had one problem and that was with the shower head. It did not work properly. It seemed to be filled with hardened lime that prevented the water from flowing properly. This was the only shortcoming to this hotel.
September 15, 2014
Rated

3.0

out of

5.0
 by
Susuknott
Not a 5 stars service at all
The staff of the hotel needs much more training on behavioural competencies regarding customer service and attitude Room was not always cleaned properly and not vacuumed Mini bar was not checked frequently Staff at reception not able to take extra effort to help and they just want to finish up with customers! Even when business center was full I told the reception that I need to print an urgent paper then the reception told me that how come we are sure that the business center is empty and I was there and it was full (attitude) Sometimes to cash at reception to exchange money I asked for a bottle of water and received it after 30 mins and the reception told me that the delay is because of the wedding and staff were busy I didn't know about the hotel facilities, no one informed me about it and on my last day I found that there's a restaurant at 21st floor ( I stayed for 18 days) The breakfast is kind of a mess The room keys are always having issues When walking to the room the AC is not working and it's very hot The furniture quality is very bad and very low and the bed stands are moving as I am a heavy weight person The staff behaviour is the key to have better service
September 11, 2014
Rated

3.0

out of

5.0
 by
Naderr
A bit of Quality and attention disappoitment
I'm used to good and excellent service and attention in all other IHG hotels. Here, I noticed that this has been compromised for the value of the location in the Centre of Beirut. I got a room upgrade but it was still tight. I was also expecting a welcoming gesture such as fruit basket or sweets but there was none. The swimming pool was bad surprise in terms of water quality and size and temperature with no shower or changing room facilities. I sincerely suggest you close it or remove it from the facilities list. All in all I simply didn't feel the warm and generous welcoming attitude I'm used to within the IHG hotels.
August 31, 2014
Rated

5.0

out of

5.0
 by
ZGabster
Location Location Location & Awesome Service
The staff is what makes coming back to this establishment a pleasure!! Whatever you want, you get with a smile from the great welcome as you arrive to the laundry staff. Keep up the good work & see you soon!! I highly recommend this property! The location is excellent & you are a stroll away to get any service you want from a traditional shave to clothe stores, currency exchange, lounges, bars, banks, hospital, restaurants etc. This place is in the middle of it all!!
August 26, 2014
Rated

5.0

out of

5.0
 by
ZGabster
The Best Location to Stay in Hamra
This HOTEL is close to everything in the middle of Hamra street. You can stroll down the street for an amazing meal or shopping. Taxis are always in the area. At night, there are many lounges buzzing with the university crowds & offer very nice meals. A 5 minute walk & you're at the corniche (seafront promenade). The staff is extremely eager to please & I had booked a regular room & got a free upgrade on check in to a captain's suite with free Wifi & breakfast (-: I highly recommend this hotel as it is very aggressively priced, clean & in the middle of all the action.
August 21, 2014
Rated

4.0

out of

5.0
 by
Base59
Bathroom
The hot water at the bathroom sink was RUSTY ... I reported this to the Front Desk Employees , they say that it has been done , but during my whole stay the HOT WATER always comes RUSTY ...by the way my room number was 1601 at the 16th. floor ...
August 20, 2014
Rated

5.0

out of

5.0
 by
Koubeissi
Bathroom and survey
Everything was excellent. Criticisms: 1. Bathtub glass did not prevent water from spilling into the bathroom creating a mess. A full curtain, though less chique, is more useful. 2. Bathroom needs power outlet 3. This survey is too lengthy. I almost stopped filling on more than one occasion.
August 13, 2014