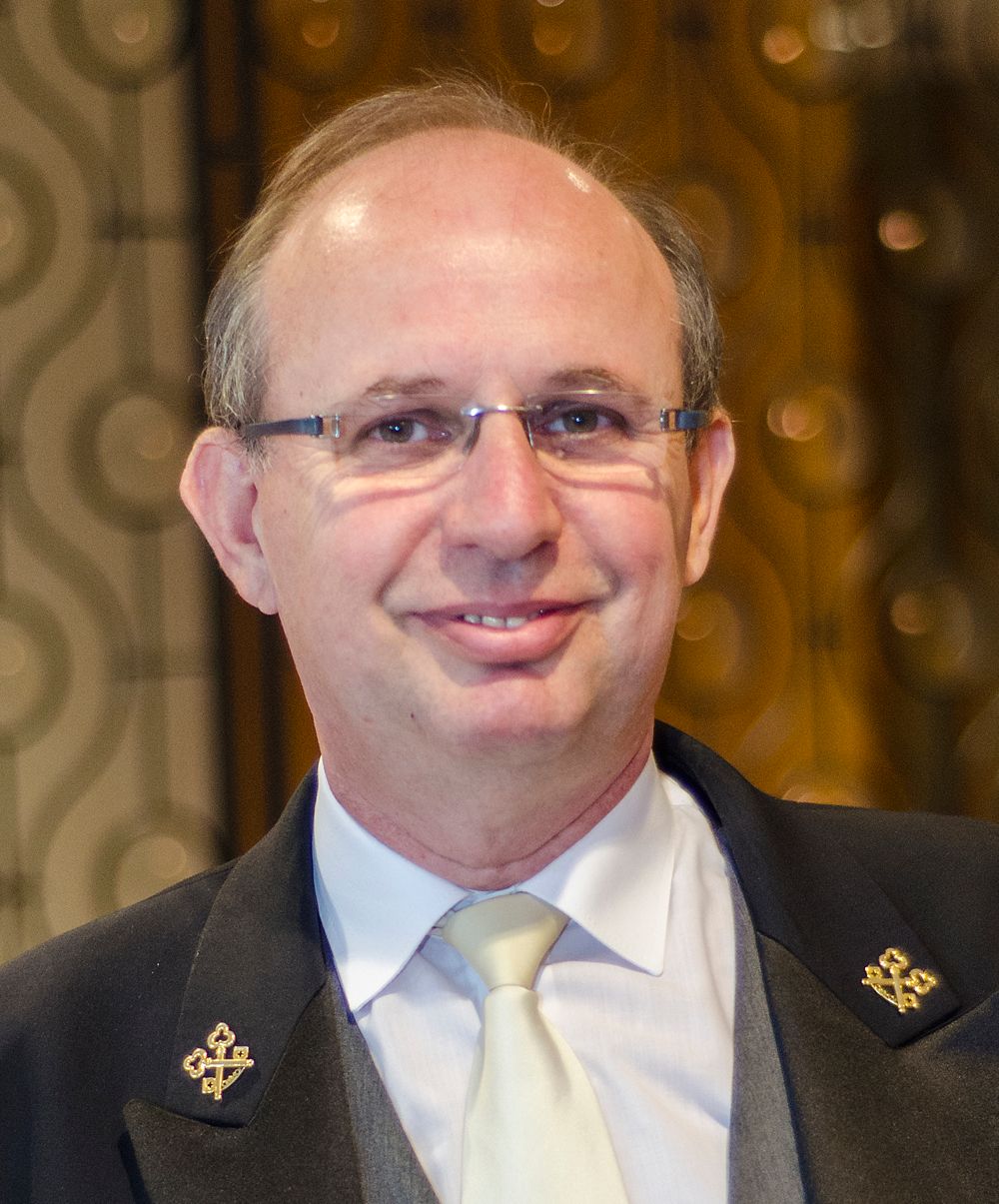 Janos Valcz
Chief Concierge 3613276315
Welcome To Budapest
Welcome to InterContinental Budapest. Our concierge staff is pleased to assist you in creating lasting memories. With the best restaurants, shopping, museums and theatres, there has never been a better time to experience Budapest - to us, it's 'The Pearl of the Danube.'
Ideal for business or leisure, InterContinental Budapest hotel offers unsurpassed service and sophistication. Just steps away from the Danube, the hotel is situated in the heart of the city and only minutes away from world-class shopping district. Breathtaking views of the Royal Castle, Chain Bridge and the Fishermen's Bastion are creating a blissful tranquillity in an unrivalled setting.
MORNING

Start your day in the pantry of Budapest, the Great Market Hall which is within easy reach of the Hotel. You may either stroll along Váci utca or hop on the tram Nr 2 which has a stop just in front of us. Try lángos which is a deep fried flat bread made of potato-based dough. It's sometimes rubbed with garlic or garlic butter, but can also be eaten with sour cream, grated cheese, or other toppings. Once you explored the world of Hungaricums, the traditional products of our country we suggest using the tram Nr 2 one the way back, so that you can enjoy the stunning views over the Danube to the Buda side. After walking over the Chain Bridge, take the funicular to climb up to the Royal Palace. This district offers a decent selection of attractions to be discovered. For lunch, I recommend the Alabárdos restaurant, which is situated in the Castle district and offers a variety of areas within the restaurant to choose from to suit your mood.

AFTERNOON

Near the Alabárdos Restraurant catch the bus Nr 105 with which you can reach quickly Andrássy út, the iconic boulevard of Budapest dating back to 1872. It is also one of city's main shopping streets, with fine cafés, restaurants, theatres and luxury boutiques. At 3 pm don't miss the insider tour at the Opera House. After visiting this magnificent neo-Renaissance building take the Millennium underground until the Heroes' Square where you can splash into the medical water of the Szechenyi Thermal Bath.

EVENING

Coming back from the Szechenyi Bath, take the Millennium underground again until Oktogon. Liszt Ferenc tér is only a few steps away, which is a hip place for locals to hang out. You can find almost everything from drink bars through cafés to restaurants. For supper, visit Menza which is a fabulously stylish restaurant and it's always packed with diners who come for the simple but perfectly cooked Hungarian classics with a modern spin. If you are in the mood of dancing, Ötkert, a trendy ruin bar is awaiting you close to the St. Stephen's Basilica.
LOCAL CULTURE

Clinking beer glasses

After defeating the Hungarian revolution in 1849, Austrian generals clinked their beer glasses to celebrate their victory. Hungarians made a pledge not to clink glasses for 150 years when drinking beer. That period is over now, but most of the Hungarians still don't clink beer glasses.




Weather

In general, winters in Hungary are cold, cloudy and damp or windy and summers are warm - sometimes extremely hot. July and August are the hottest months (average temperature 26 degrees Celsius) and January the coldest (-4 degrees Celsius). The number of hours of sunshine averages between 1900 and 2500 a year - among the highest in Europe. The average annual precipitation is about 650mm.




Tipping

Budapest is a tipping city. It is customary to tip 10 percent all service providers. Not tipping indicates you received poor service.




Diet

Hungarian cuisine is known to be heavy for foreigners, but the new reform cuisine offers mouth-watering low-cholesterol dishes made from the meat of mangalica and grey cattle. Palinka – the delicious Hungarian fruit brandy is usually served after meal and sipped from small glasses, a process said to aid digestion.




Language

You may find some handy expressions as follows: "Jó reggelt!" (Good morning), "Jó napot!" (Good afternoon), "Jó estét!" (Good evening), "Hogy vagy?" (How are you doing?)




DID YOU KNOW ?

Model T Ford

József Galamb, as the employee of the Ford Company, designed the famous Model-T car. He invented the planetary gearbox and the electrical ignition system. At the same time, he designed the mass production of cars. The small Ford Company became a huge factory. In 19 years, they made 15.5 million Model-T cars. One of them is currently exhibited in the Museum of Transportation.




Rubik's Cube

Rubik's Cube is a mechanical puzzle invented in 1974 by the Hungarian sculptor and professor of architecture Erno Rubik. Originally called the Magic Cube by its inventor, this puzzle was renamed Rubik's Cube by Ideal Toys in 1980 and also won the 1980 German Game of the Year special award for Best Puzzle. It is said to be the world's best-selling toy, with some 300,000,000 Rubik's Cubes and imitations sold worldwide.




Telephone exchange

In 1878, Tivadar Puskas built the first telephone exchange in Boston, and then he built one in Paris and Budapest. On Bell's telephone one person could talk to one other person only. Tivadar Puskas invented the multiple switch box, which made any number of phone users' connection or disconnection possible. To learn about the history of telecommunication, visit the Telephone Museum in the Castle District.




Electronic locomotive

Kalman Kando's most marvelous invention is the phase-changing electric locomotive, which was named Kandó-locomotive after him. The Kando-locomotives are used in many countries of the world. This revolutionary invention transforms standard public utility (single-phase) current into three-phase alternating current in the locomotive and therefore makes it capable of hauling. A visit to the National Railway Museum is a must if you are in Budapest.




Ballpoint pen

Jozsef Laszlo Biro's most famous invention was the ballpoint pen. By 1938, he had patented it in over 100 countries. Finally in 1948 the Parker Company bought his patent. In the USA it became known as the BIRO PEN. Buying a ballpoint pen in Budapest is a truly Hungarian souvenir to friends and family.




WHAT TO PACK

Adapter and/or transformer

Voltage in Hungary is 220 volts, and plugs are of the two-pin continental type.




Slippers

If you are planning to visit thermal baths or spas in Budapest, do not forget to bring a pair of slippers made from rubber.




Hungarian forint

We recommend that you change at least some money enough to cover airport incidentals and transportation to the Hotel before leaving from home, so as to avoid unpleasant queues in front of the ATMs at the airport. Please note some restaurants and hotels accept Hungarian Forint as well as Euro.




Medicine

Don't forget to pack your basic medicine or make a list of them in case you need a prescription. The nearest pharmacy is located just behind the Hotel.




Chargers

Have you already checked whether the chargers of your electrical gadgets (mobile phone, laptop, camera, video recorder, iPod, etc.) are already packed in your suitcase?



InterContinental Budapest
Budapest Apaczai Csere J.U. 12-14

Budapest

,

1052

Hungary

Front Desk

+36-1-3276333