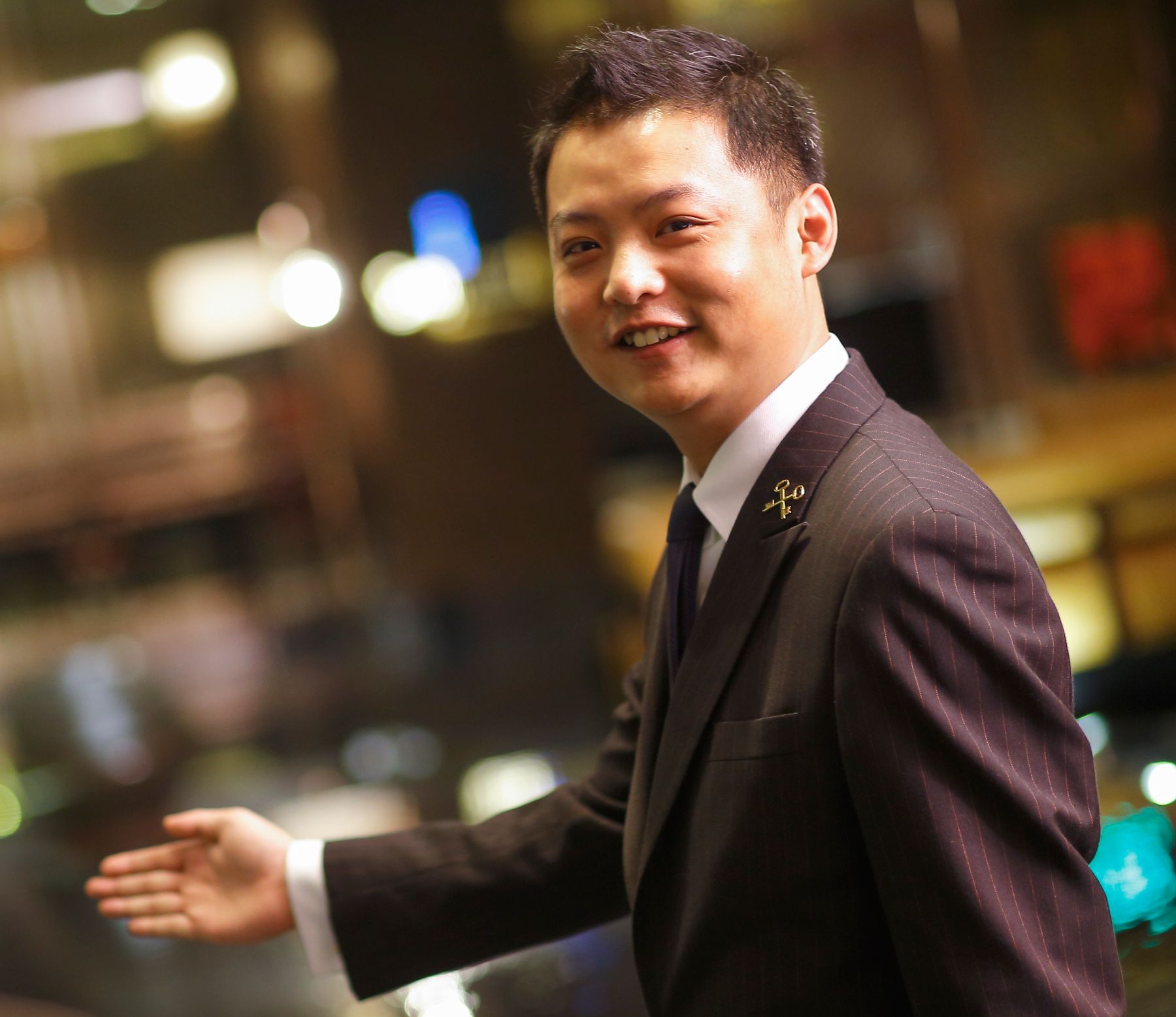 Joey Zou
Chief Concierge 86731896688668510
Welcome To Changsha
A warm welcome to InterContinental Changsha. All of us at the Concierge desk are looking forward to serving you and sharing with you all the great experiences we have to offer. We will ensure your stay with us is enjoyable and memorable.
Welcome to InterContinental Changsha. We are more than pleased to show you the most special corners around the city and the stunning view of Xiang River, be it the magnificence changes with the shifting skyline, historical monuments such as , the tomb excavation site of Mawangdui, religious temples of Kaifu and the time-honored YUELU Academy. We are here to explore the excitment of the city with you.
MORNING

Early in the morning, you might go to Kaifu temple nearby the hotel. As a buddhist temple located in Kaifu District, Hunan Province in the People's Republic of China. It includes Entrance, Hall of the Great Heroes, Assisted dnyana, Dining Room, etc. Kaifu Temple belongs to the Yangqi and Rinzai schools of buddhism. The temple is built within a 16,000 square metres area of land.

AFTERNOON

In the afternoon, you may pay a visit to Yuelu Mountain, which lies in the west bank of Xiang River in Changsha City. The landscape is mainly composed of Lushan Mountain and the nearby rivers, ponds, plants and animals gardens and personnel landscape. Here the climate is warm and comfortable. The main peak in 300 meters high. In the landscape there are several thousand kinds of plants, among which there are a lot of famous and rare plants such as privet, ginkgo, camphor, spinulose tree, quassia, sweet gum, Chinese honeylocustbladder catchfly. Besides, there are a lot of famous and rare birds and animals such as babbler, loriot, cuckoo, owl, woodpecker, parrot and fox, goat, pheasant. Yuelu Mountain is one of Eight Attractions in Xiaoxiang.

EVENING

In the evening, take a stroll at Changsha's most famous commercial pedestrianised shopping street, Huang Xing Lu. is also one of the oldest commercial streets in the area, although you wouldn't know it to look at, with its endless parades of brand-name shops, restaurant chains, KTV bars, and the usual commercial dross you can find anywhere in China. It's popular amongst locals who like to chill and presumably watch the 'outsiders' coming here to splurge all their newly acquired wealth on meaningless tat. The street is approximately 830m long, and about 24m wide, which is good to know if you ever need to stage a 12-legged 830 metre sprint along the street: though you couldn't even if you wanted to due to the hideously rendered bronze 'cultural' statues and plants that would block the way.
LOCAL CULTURE

Weather

Changsha belongs to subtropical humid monsoon climate, with mild climate, abundant rainfall, the same period rain and heat and four distinct seasons. Urban annual average temperature amounts to17.2 ℃ and average annual rainfall amounts to 1,361.6 millimeters. Summer and winter are long while spring and autumn are short . In spring temperature changes greatly while in summer it rains frequently, in autumn the high temperature is lasting while in winter the cold weather is short. January is the coldest month, average of 4.4 ℃ -5.1 ℃.




DID YOU KNOW ?

Train

Changsha city currently has 3 railway passenger stations, there are Changsha station which located on the Beijing-Guangzhou railway line, Changsha South Railway Station and Changsha West Railway Station (under construction) which located on the Wuhan-Guangzhou Express Railway respectively. Changsha railway network includes the Beijing-Guangzhou railway, Shimen-Changsha railway, Jinggang passenger dedicated Line, Shanghai-kunming passenger dedicated line and Changsha Zhuzhou Xiangtan intercity railway. The forward will have the beijing-guangzhou railway, Shimen-Changsha railway, the Jinggang passenger dedicated Line, Shanghai-kunming passenger dedicated line, RongTai high-speed railway, Changsha Zhuzhou Xiangtan intercity railway, Changsha-Yueyang intercity railway, Changsha-Liuyang intercity railway, Changsha-Heyang intercity railway, Changsha-Changde intercity railway and Changsha-Luodi intercity railway.




WHAT TO PACK

Medicine

If you require special medicine please make sure you bring along enough and leave it in your hand luggage since bags still regularly get lost at airports. Chinese pharmacies do not trade to many international pharmaceuticals so it is safer to bring along your own.



InterContinental Changsha
No. 1500 Xiangjiang North Road,

Changsha

,

410000

China, People's Republic Of

Front Desk

+86-731-89668866
Languages spoken by staff
German, English, Chinese
Pet Policy
only guidedogs is allowed.