Skip Navigation
English
|
|
|
|

Sign In

Book online or call: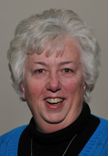 Insider Tips
LOCAL CULTURE
CHICAGO DINING
Because Chicago is still growing and earning its reputation as a vibrant city there has been a tremendous influx of restaurant openings. Many great Chef's have been lured by the possibilities of our city.
THE JEWEL OF CHICAGO'S MAGNIFICENT MILE
Experience modern comfort with a touch of 1920's splendour. This lovingly restored Chicago luxury hotel was once the 1929 Medinah Athletics Club. Part of Michigan Avenue's architectural elite, luxury details include ENO for wine tasting, recreated gold leaf murals and an ornate pool once used by Tarzan actor Johnny Weissmuller. Discover the best of Chicago within walking distance of museums, upscale shopping and theatres. Navy Pier, Shedd Aquarium and Oak Street Beach are minutes away.
HOTEL HIGHLIGHTS
Restaurant & Lounges

Befitting its exclusive North Michigan Avenue address, the InterContinental Chicago Magnificent Mile offers some of the best downtown Chicago resta...

Amenities & Services

One of Chicago's largest hotel fitness centres energises you with a state-of-the-art cardio room, a strength circuit, free weights, personal traine...

SPECIAL PACKAGES

There's always something special happening at an InterContinental hotel. Whether you are looking for a fun-filled getaway or a place to host your n...
InterContinental Chicago Magnificent Mile
505 North Michigan Ave

Chicago

,

IL

,

60611

United States

Front Desk

+1-312-9444100
Languages spoken by staff
Afrikaans, Arabic, German, Greek, English, Spanish, French, Hindi, Croatian, Indonesian, Italian, Japanese, Dutch , Punjabi, Polish, Slovene, Serbian, Tagalog, Chinese
Pet Policy
Guests with pets must reserve the Historic Tower. There is a 100USD fee, 50USD which is refundable. Dogs and cats without size restriction. Pets must be kenneled when guests are out of the room. Please contact hotel in advance to rent a kennel, if needed.
Pet Deposit $100.00 per stay
CHECK-IN

3:00 PM

CHECK-OUT

12:00 PM

Late Check out Available
Accessibility
Service animals allowed
34 Room(s) with Accessibility Standards
Parking
Guest Reviews
Rated

4.0

out of

5

 by

443

reviewers.
Rated

5.0

out of

5.0
 by
MAH13
Great Stay, Very Comfortable and Clean
Great Stay, Very Comfortable and Clean. Great Location for downtown business and leisure, lots of dining areas and seemed very safe.
January 28, 2013
Rated

5.0

out of

5.0
 by
Mariellen06
Great stay, great staff and perfect location
We really enjoyed our stay at the Hotel. With very helpful staff and comfortable rooms it was a just what we were looking for!
January 28, 2013
Rated

1.0

out of

5.0
 by
Nikki71
No Hot Water
I returned from gym to find that there was no hot water and no real solutions except a late checkout that did help me because I was flying out that day and needed to get a few things done. This was my 3 stay at this hotel I will not stay again.
January 27, 2013
Rated

5.0

out of

5.0
 by
ChicagoKevin
A perfect place to stay, just steps from the Magnificent Mile
From the friendly service to the exquisite room with an incredible view of Lake Michigan, we couldn't have asked for a better place to stay this past January weekend. This is a bargain hotel with exquisite and impeccable service. Thanks!
January 26, 2013
Rated

5.0

out of

5.0
 by
miffed
Clean, beautiful, and semi-great service
I bought a Groupon for a weekend stay and booked online through e-mail. They took all my information, as well as my Groupon information. When I arrived for my stay, I showedthe young man at the front desk my Groupon on my phone. He had very little clue how to deal with a Groupon and the older lady in the office gave me an attitude about how I must have it printed out or I could not use it. We went back and forth for 10 minutes on that fact that a printed version would not show anymore information than what my Groupon app was giving. The young man was so kind and ignored his very ignorant co-worker and continued to check me in anyway. A very rough start to our stay. Other that that one issue, our stay was lovely. All other staff were so gracious and kind. We had a corner king suite and it was absolutely beautiful. The view was stunning and all the amenities were very thoughtful. The only issue was the TV was not working properly, but it was not a big deal.
January 24, 2013
Rated

5.0

out of

5.0
 by
MJ61
Great Value
I was attending a meeting at a different hotel - my room rate at Crowne Plaza was much better than the "meeting" rate at the other hotel. I had a terrific room on the 38th floor with a view that was unforgettable. Very comfortable, great location and the staff always welcomed me back to the hotel (several times a day). Very helpful too. Considering the location this hotel was a tremendous value.
January 12, 2013
Rated

5.0

out of

5.0
 by
JLTOY
Outstanding accommodations!
We had a corner suite on the upper floor and it had great views. The room arrangements were spot on and room service was better than expected ten times. Everything was just comfortable and above grade accommodations!!
January 11, 2013
Rated

2.0

out of

5.0
 by
dw1234
Aggravating
No hot bath water in either room. Called about this in the evening and still no hot water in the morning. Room air conditioning/heater unit was very loud. Kept my wife up most of the night. Got charged for putting my leftovers (from dining out with my family) in the room fridge. Fee was removed but why was I required to endure the discomfort of complaining/ $50 dollars and $23.?? pending charge sat on my credit card for probably over a week. $50 charge for parking and mandatory valet service. I parked three blocks away for less and no tip was required. But had to walk 3 blocks in the cold with my luggage. I stayed with my family at the Intercontinental hotel last Christmas and not only got complimentary upgrades to suites, but had none of the aggravations listed above. Girl at front desk was polite, apologetic, and gave us complementary breakfast upstairs (which was very nice). But we probably will not be returning to that hotel again.
January 11, 2013
Rated

5.0

out of

5.0
 by
mrallo24
Great place, great value.
Currently overseas.. came home for the holidays and we made sure we had a comfortable place to call home for NYE. Spacious room, amazing view. Very pleased. Also stayed here two years ago during summer and enjoyed the penthouse pool.
January 7, 2013
Rated

2.0

out of

5.0
 by
cap64
Ho-Hum
This is a beautiful hotel, situated in the heart of all the action! Shopping, church, restaurants, you name it, we love Chicago. This visit to the Crown Plaza was okay. Some of the staff is just outstanding. The staff in the Elephant Pub needs a training coach. Our waitress was so rude. She immediately eyed our "preferred" member coupon for a cocktail and flatly told us we couldn't use it. That's for well drinks only. WoW! Really! Our experience didn't get any more pleasant, so we left. We went to the Courtyard! And TGIF's! Excellent time there. Our room was pretty nice. The bathroom was the worst. It was so tiny you had to step over the toilet to get in and out of the shower. It was hard to shut the door and use the sink. I've been in larger bathrooms on cruise ships in the economy class. All and all...most likely won't go back there.
January 7, 2013
Rated

5.0

out of

5.0
 by
TammySN
Great location, wonderful place to stay!
Can't beat this location! Staff was super friendly and our room was awesome! The bedding, specifically the pillows are the BEST I have ever had at any hotel. Would definitely stay here again when returning to Chicago!!!
January 7, 2013
Rated

3.0

out of

5.0
 by
H321
Helpful Concierge - Ruined New Years Eve
The best thing about this place is Benjamine the Concierge. He was helpful and efficent at getting us tickets and directions. I've stayed in this city a lot and he is one of the best Concierge I had the pleasure of getting assistance from. The room was typical for for this class of hotel. The Beds are very comfortable. I am platimun member that spends most nights each year in an IHG property, I decided to use some points for some awards nights here. But they did not have any nights available for new years eve because the rates were significantly higher. So I had two confirmation numbers. I checked out and into my same room on the morning of new years eve. I was given new keys for the room. As we were preparing to go out, a maid knoked on the door to clean the room even though the room had already been cleaned. She told me she had no one shown in the room. I explained that we had checked out and back in because we had to pay for this night. I also gave her my name. So my wife and I went out for the evening. We came back latter that night to spend some quite time together. While we were trying to have a romantic moment, there was a knock at the door. I had to dress to answer the door. It was a manager and a security person. They said that no one was in the room. I explained that we had stayed in the room and had to check out and back in because of we switched from using rewards nights to paying for the room. They asked how we go into the room and I told them we were given new keys at the front desk that morning when we were checked in again They said that they did not show we had reserved the room (not that the hotel was full or it should have an issue late in the evening on new years eve). Now if this wasn't bad enough of an interuption, as we tried to recoup our remontic moment the phone rings. They still haven't found us and it a big problem for them so it had to be a big problem for us. So I provide the information requested and think it is delt with. So we again try to recoup our remantic moment once again. But the rings two more times. By the thrid call we were just too upset. The moment was ruined and we just went to sleep. I feel that the information I provided to the maide should have been enough and certainly the information I provided to the manager should have ended it. But it didnt and it ruined out stay!
January 6, 2013
Rated

5.0

out of

5.0
 by
ABink
Enjoyable
My husband and two kids stayed here the day after Christmas. While the valet parking was a little crazy, (because Chicago drivers are crazy!) it was well worth paying the $50.00 to have them park it overnight. We really enjoyed the stay, staff was very friendly and helpful. We didn't use any amenities, so can't speak to those. It is within walking distance of everything you need if you are not too high maintenance :) Had an amazing view of the skyline at night as we were on the 33rd floor. I read several reviews about ambulance noise because it is right by the hospital, but I didn't find it hindering. I mean you can hear them, but it didn't keep me awake or ever wake me up. Had a lot of fun, would stay again!
January 4, 2013
Rated

3.0

out of

5.0
 by
fdrm59
Noisy heater
The location is great but the noisy heater kept me and my wife up for the night!
January 3, 2013
Rated

5.0

out of

5.0
 by
suzie427
Perfect location and friendly staff
This location was perfect for our visit to Chicago for a little Christmas shopping. Staff was very welcoming and the rooms were very comfortable.
January 3, 2013
Rated

5.0

out of

5.0
 by
Mepu
Marvelous Staff
The staff treats us like family. When our taxi arrives, the doorman (we know all of them by name) exclaims "Welcome Home!" and that's how it feels. The front desk always tries to give us the same room that is "ours" and everyone follows suit to make sure we have every comfort. Even the maid service tries to personalize service if we ask. This location is large enough to have all amenities, but small enough to be personal--we love it!
January 2, 2013
Rated

2.0

out of

5.0
 by
matg
Great location, okay hotel.
I was there for business and decided to tack on a couple days to do some Christmas shopping. Chicago is especially beautiful around the holidays. This hotel is located in the heart of it all, smack dab in the middle of the Magnificent Mile. That's the best part. The hotel has a very small lobby and the room we received was extremely noisy and furnishing seemed outdated. The staff did not recognize platinum elite status, and was not knowledgeable about the area attractions. My room was located near the elevator and ever time the elevator moved up and down, it made a very loud noise in my room (loud enough it woke me up several times). This hotel is certainly not memorable, I would not likely stay at this property again...there are too many other choices that offer better service and nicer accommodations.
December 26, 2012
Rated

4.0

out of

5.0
 by
missinghim
nice location
need to let quest know that the pool is closed in the winter also there is a lot of ambulance noise from across the street but location and room was the best
December 22, 2012
Rated

3.0

out of

5.0
 by
Pistolpete67
Noisey room with no view
My wife and I have stayed at this hotel before and it was great. This time I had made the reservation well in advance and asked for a room with a view of the city. We were told at the front desk that we did not receive an upgrade for our room due to over booked rooms and our room looked out the north side at the hospital. We were kept up all night by the sounds of sirens, and the view was nonexistent.. We have always received an upgrade from being a platinum member, but this time it seemed we were shuffled to the back due to using award points for our room. I asked if we could change to a different room and with a disgusted look from the front desk person, was told, no, we are full. Also raised point value too high per stay.
December 22, 2012
Rated

5.0

out of

5.0
 by
J223
Great staff very helpful
Room was small but very comfortable and clean. Location was excellent 1 block from Michigan ave. overall will def stay here again.
December 21, 2012
Rated

5.0

out of

5.0
 by
Happylady
Perfect Location
For my trip, this hotel was a great choice. I got a good rate and a very comfortable room. The corridors were private and felt very safe. As always, the comfortable sleep beds were all that I'd hoped. The fact that you connect with a restaurant (without going outside) is a plus. Have only good things to say. (Oh, free 24 hour business center and fitness facility are a bonus.)
December 19, 2012
Rated

5.0

out of

5.0
 by
Shuggy
Good location with reasonable rates.
I took my adult daughters to Chicago for a weekend mid-November. After calling many hotels and looking on line, I found the Crowne Plaza had the best rate for being centrally located. We were able to walk to Navy Pier, Millenium Park, and many other locations and come back to a clean, comfortable room. I had stayed at "The Avenue" a few years back and it was OK but the Crowne Plaza seems to have stepped up the hotel. Benjamin, the concierge, was very friendly and helpful with great suggestions. I would definitely stay here again
December 17, 2012
Rated

5.0

out of

5.0
 by
Robertogtz
Great service & Ubiaction
The Hotel ubication is fantastic. the concierge was key to the success of our trip.. Thanks
December 17, 2012
Rated

5.0

out of

5.0
 by
GAA1910
Close to the action
This hotel has a great location for shopping on the Michigan Ave near Water Tower.
December 13, 2012
Rated

4.0

out of

5.0
 by
greywire
Great experience
Our room was spacious, well-appointed and very quiet! The location was perfect - steps to all that Michigan Avenue has to offer.
December 13, 2012
Rated

5.0

out of

5.0
 by
Beachmommy
Wonderful service and comfortable beds
My husband and I were in Chicago for our 9th wedding anniversary in November. We arrived early in the day and were immediately accommodated with our room being available. We were greeted with smiles and upgraded to a suite without having to ask.(we are platinum members) The room had an incredible view from the 30th floor and was adequately sized for our stay. The beds were extremely comfortable to climb in following a day of walking around Chicago. The housekeeping staff took pains to keep our room clean and supply us with plenty of towels. The staff in the restaurant was quick with a morning smile and remembered our preferences on drink selections from the prior day. The bell hop was quick to find us a cab and helped get us promptly to the airport on time. Although our bathroom was a little small, our sitting area was huge and it was great to have a coat closet to not clutter up the room. We had a two flat screen tv's and really fast wi-fi. The front lobby is warm and inviting with a fireplace and sitting area. This was a wonderful location and close to everything as tourists we wanted to see. I would recommend this hotel to anyone and would definitely stay here on our next trip to town.
December 9, 2012
Rated

5.0

out of

5.0
 by
pisces12345
comfront & sevice
Very good stay, beds were extremely confirmable. Sevice was good overall. Breakfast on 40th floor was over priced a but very good food and selection. Parking vallet took to long most times to get my car, should make better arangements for guest.
December 8, 2012
Rated

5.0

out of

5.0
 by
Worldshopper
Great location and Big comfortable rooms
Very Nice hotel with Big comfortable rooms and not least beds!
December 8, 2012
Rated

4.0

out of

5.0
 by
Ishtiaq
MEGA CITY CHICAGO!
A great hotel in unquestionably worlds best city! Here is my one, the only and a MAJOR, perhaps a MAJOR GENERAL complaint........ THERE SHOULD BE PAY PER VIEW MOVIES!!!! Thats why I am giving 4 stars on overall experience instead of 5! I LOVE CHICAGO! ---Ish
December 6, 2012
Rated

5.0

out of

5.0
 by
stickyfingers
Comfy bed, great view, HUGE room
What a great hotel! The suite was amazing, so much room and the bed ate you when you were sleeping!
December 6, 2012