Skip Navigation
English
|
|
|
|

Sign In

Book online or call: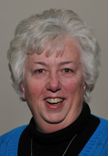 Insider Tips
LOCAL CULTURE
CHICAGO DINING
Because Chicago is still growing and earning its reputation as a vibrant city there has been a tremendous influx of restaurant openings. Many great Chef's have been lured by the possibilities of our city.
THE JEWEL OF CHICAGO'S MAGNIFICENT MILE
Experience modern comfort with a touch of 1920's splendour. This lovingly restored Chicago luxury hotel was once the 1929 Medinah Athletics Club. Part of Michigan Avenue's architectural elite, luxury details include ENO for wine tasting, recreated gold leaf murals and an ornate pool once used by Tarzan actor Johnny Weissmuller. Discover the best of Chicago within walking distance of museums, upscale shopping and theatres. Navy Pier, Shedd Aquarium and Oak Street Beach are minutes away.
HOTEL HIGHLIGHTS
Restaurant & Lounges

Befitting its exclusive North Michigan Avenue address, the InterContinental Chicago Magnificent Mile offers some of the best downtown Chicago resta...

Amenities & Services

One of Chicago's largest hotel fitness centres energises you with a state-of-the-art cardio room, a strength circuit, free weights, personal traine...

SPECIAL PACKAGES

There's always something special happening at an InterContinental hotel. Whether you are looking for a fun-filled getaway or a place to host your n...
InterContinental Chicago Magnificent Mile
505 North Michigan Ave

Chicago

,

IL

,

60611

United States

Front Desk

+1-312-9444100
Languages spoken by staff
Afrikaans, Arabic, German, Greek, English, Spanish, French, Hindi, Croatian, Indonesian, Italian, Japanese, Dutch , Punjabi, Polish, Slovene, Serbian, Tagalog, Chinese
Pet Policy
Guests with pets must reserve the Historic Tower. There is a 100USD fee, 50USD which is refundable. Dogs and cats without size restriction. Pets must be kenneled when guests are out of the room. Please contact hotel in advance to rent a kennel, if needed.
Pet Deposit $100.00 per stay
CHECK-IN

3:00 PM

CHECK-OUT

12:00 PM

Late Check out Available
Accessibility
Service animals allowed
34 Room(s) with Accessibility Standards
Parking
Guest Reviews
Rated

4.0

out of

5

 by

443

reviewers.
Rated

5.0

out of

5.0
 by
'68 is Great
Great Experience
I was very pleasantly surprised with your hotel's entire experience. Our rooms were newly renovated and smelled of new carpet and fresh paint. Beds were very comfortable and quiet. Roomy bathrooms. Really liked having a safe and refrigerator in the room. Great location.
May 14, 2014
Rated

2.0

out of

5.0
 by
Skip1165
Poor A/C operation
The first night the A/c did not operate properly, the front desk was informed in the morning and it was still not working properly when we returned 8 hours later. Maintenance was called again and the unit was reset. It functioned for about 30 minutes, then quit working for the rest of the night.
May 14, 2014
Rated

4.0

out of

5.0
 by
Geoffrey25
Good, comfortable, stay
Staff was very welcoming and professional. Facilities were in good condition and clean. My room was right next to elevators, but never heard any noise. I'd stay here again.
May 9, 2014
Rated

5.0

out of

5.0
 by
Iainnz
Great Stay inCentral Chicago
Centrally located - was easy to access points of interest, transport etc. Appreciated being allocated a suite after travelling in the States for 5 weeks. Clean with friendly staff. Restaurant a good back up if you wish to eat in hotel.
May 5, 2014
Rated

3.0

out of

5.0
 by
KN1961
Great location
Hotel has a great location. The front Office staff and housekeeping staff are extremely friendly and considerate. The physical appearance of the hotel is not what you would expect from a Crowne Plaza Hotel. The electrical wires in my room looked like a bowl of spaghetti. I stayed twice at the hotel in April (total of 8 nights) and one of the elevators was out of service both stays. No sign or info and wasted a lot of time waiting for the elevator. Why is there no room service even if you have a restaurant/bar in the hotel?
May 5, 2014
Rated

5.0

out of

5.0
 by
leadsupreme
The most comfortable bed and pillows!!
I got the best nights sleep ever at this location. The king size bed was so comfortable and the pillows were even better. Not some cheap foam versions. These were quality pillows. friendly cleaning staff , great location and just all around a great place. I will stay here again in the future.
May 3, 2014
Rated

5.0

out of

5.0
 by
deborahjune123
Sweet Deal in Chicago
Never having been to Chicago before we took our chances and booked this hotel. We only knew that we should be close to the Magnificent Mile and then we'd be in the heart of everything that Chicago has to offer. Well we were very delighted and surprised at just how great the location of this hotel is. One block off the Mile, towards the lake and within walking distance to hundreds of restaurants, the theatre, attractions and tours. Our room had just been renovated and was very tastefully done. Clean as a whistle. The beds were so comfortable and the linens so fresh and crisp. The bathroom was spotlessly clean with a brand new look. Very friendly and helpful staff. Nice lobby with a fireplace. The Elephant and Castle Restaurant downstairs was a great place to enjoy a nightcap once we arrived back home in the evening. We had dinner here on our last night and it was delicious - great pub food. I will spread the word about this place and all the positive things it has going for it. Nothing negative to say except for the price of parking.
May 3, 2014
Rated

5.0

out of

5.0
 by
Terrbear
Very Nice Room
Nice large room. It was a good value for the price, plus I believe it was newly remodeled. The only complaint I had was they were still remodeling rooms near ours so it was a little loud.
April 27, 2014
Rated

4.0

out of

5.0
 by
Nova15
Watch for the limo ripoff.
Our stay at the Crowne Plaza was generally satisfactory from room and dining standpoints. What left a negative feeling was the cost and irresponsibility of the limo service to the airport. The bellman said it was the same as a taxi ($38 + tip) but the driver demanded $55 when we arrived at O'Hare. The driver also seemed to think that freeway driving was a blood sport, tailgated and switched lanes to gain a few minutes. We were in no hurry. Our suggestion if going to O'Hare or anywhere else from the hotel is to get a regular taxi and ask for the fare, first. If you are shown a black Chevy Suburban say "No" and look for a Prius instead.
April 27, 2014
Rated

5.0

out of

5.0
 by
Mrs Z Gálvez
Staff really polite
What we liked: the location, the staff, the room , everything was perfect. What we didn't like: they have nooooooooooo room service (we love it for breakefast) and there´s a daily charge if you want to use the internet, even if you're an IHG member.
April 27, 2014
Rated

4.0

out of

5.0
 by
Fred S.
Good Value and Great Location
We got a very good discount on the room. We picked this hotel because of the price and the loction, within 2 blocks of the Prentice Women's Hospital. We took advantage of the Hospital's discount with a parking garage across from the hospital and paid $25 per day rather than the $60 valet price at the hotel. We were able to walk to the hospital and restaurants, so the car was never out of the garage. The only negatives with the hotel were a leaky toilet, which was fixed immediately, and a sagging mattress which we put up with.
April 26, 2014
Rated

1.0

out of

5.0
Night out in downtown Chicago
Didn't like the stay at all. Informed that I'm getting a non-smoking room and also signed a form showing 'fine' for smoking in non-smoking room What i got is room in non-smoking area after a 'smoker' checked out!!. Front desk was helpful in quickly findign another room but the experience basically killed the vacation mood. Also new one was renovated one but not at all comfiy. Don't recommend to stay other than it's very convinient location.
April 23, 2014
Rated

5.0

out of

5.0
 by
chicmom
great hotel
I requested a room on a high floor which I got, the room was clean, bed comfy and the hotel is located just off the magnificent mile so was close to the shops and the nightlife. I think the hotel is very good value. There was a bit a wait for the lifts in the morning as they are small and very busy! We were on the 35th floor and had to let a couple of lifts go as they were already full other than that the hotel met my needs perfectly and I really enjoyed my stay
April 16, 2014
Rated

5.0

out of

5.0
 by
BobD53
GREAT ROOM
BEING A PLATINUM MEMBER AS WELL AS A AMBASSADOR MEMBER I HAVE HAD THE PRIVILEGE OF BEING UPGRADED TO THE PRESIDENTAL SUITE.WHAT A TREAT I BROUGHT MY WIFE WITH ME ON THIS TRIP AND WHAT A PLEASURE TO HAVE SUCH A WONDERFUL ROOM WITH A MILLION DOLLAR VIEW OF LAKE MICHIGAN AS WE ENJOYED 3 DIFFERT SUNRISES DURING OUR STAY SO IF YOU ARE LOOKING FOR A GREAT ROOM AND A GREAT PROGRAM TO EARN FREE NIGHTS THIS MAKES IT ALL WORTH WHILE. GREAT STAFF THANK YOU FOR A GREATB STAY!!!!
April 15, 2014
Rated

4.0

out of

5.0
 by
Ccee
Great stay.... prime location & great staff!
Although we stayed on a busy weekend for the hotel (hockey frenzy) and it took about 5 minutes to catch an elevator from the 27th floor, but the staff remained friendly and helpful, nice room. Just minutes away from the Water Tower and just a block away from prime shopping on the Magnificent Mile!!!
April 14, 2014
Rated

4.0

out of

5.0
 by
Kingrandom
Quick, Easy and Nice
This hotel has a wonderful location, just a block or so off Michigan Ave. When I checked in around 4, my room was not ready, but the staff was kind enough to upgrade my room. Nice hotel for business travel. The staff was helpful in guiding me with the "L" public transit system.
April 14, 2014
Rated

3.0

out of

5.0
 by
kristinicole
Would be 4 stars if it weren't next to the hospital...
Great location, other than being right next to the hospital. It is so loud with the ambulances--we were woken up MANY times throughout the night.
April 10, 2014
Rated

4.0

out of

5.0
 by
Cathy 64
Weekend stay
Great location for Michigan Blvd shopping! Hotel needs some updating but all in all a great value for the cost.
April 7, 2014
Rated

4.0

out of

5.0
 by
GeoL
Devil in the details
First up, I've come to expect when staying at a mid-line hotel like a Holiday Inn or HIE, the sheets are changed occasionally during an extended night stay. However, for upper level brands like Crowne or Intercontinenal I feel the room should be FULLY serviced daily. Second, I realize HVAC is tough to master but the room literally swung hot and cold. When the heater was on, it sounded like a jet on take off roll. When I adjusted the temperature to avoid the blast furnace , it would get cold enough I'd need to wrap the blanket around me working at the desk. Now, for the latter, granted it was COLD outside and the rooms offer great amount of windows but had the thermostat worked properly, the comfort zone of the room would have been realistic. Most annoying, and it's petty to some is the hotel stopped doing room service from the on property "Elephant and Castle" restaurant in the lobby. So, I used Grub Hub, a popular delivery service on a few occasions. The hotel would not allow the delivery person to the room, despite having called me from the front desk and verifying that I had indeed ordered food, was waiting for it and my requesting they be sent up. I can understand for security purposes you can't have people wandering halls of the hotel #ironically however, you can simply walk in from the street straight to the elevators, so if the delivery guys hadn't checked in with the desk, they could have simply come up to the room# but here's a clue. If I wanted to get out of my sweats, put on shoes and go down to the lobby, I could have gone OUT to eat. The purpose of ordering food for the room is to avoid going out. Chicago has fabulous places to eat past the front doors of the hotel, so it should be plain that when I've ordered something to be delivered. As I said, petty but annoying enough to me. If the goal is security, send an escort with the guy.
April 6, 2014
Rated

2.0

out of

5.0
 by
ykshow
Guest Room is good, but the calmness is not good.
Reception Staff were very friendly. Guest Room is good for us. But noise from the outside of the room was experienced. One is from the repair work at the next private space in the late afternoon. Another is from the outside due to the emergency mobiles such as ambulance, police. Sometimes we were stopped sleeping in the late night.
April 6, 2014
Rated

4.0

out of

5.0
 by
linyreg
Excellent location, with spacious rooms and comfortable beds
A very good choice, if you are looking for excellent location and very good value for money. Breakfast better eaten around the corner at Cornery Bakery (did not open in time and service was slow in adjacent hotel pub))
April 5, 2014
Rated

5.0

out of

5.0
 by
OR nurse
Comfortable bed
besides great bed, bathroom and guest room clean and roomy. Great water pressure in shower and nice towels. Was on 25th floor, nice view of city All staff very friendly
April 5, 2014
Rated

3.0

out of

5.0
 by
Robndee93
Bed was comfortable but the washroom was under construction
We understand that hotels need to be updated, however lets not book a room that is not finished its a very poor reflection on the Crown Plaza.
April 3, 2014
Rated

2.0

out of

5.0
 by
Kumaree
Room & Parking
Our room was very small. We constantly had to move a chair away from the desk in order to get to the other side of the room. This property charges $60 parking a day (no option for self-park, all valet). We had to wait 40 minutes to get our car from the valet. For the parking fee charged, we expected a much better service.
April 2, 2014
Rated

4.0

out of

5.0
 by
Mark Sr.
The Staff will greatly enhance your stay
Good location, good value, great staff, great on-site pub and within walking distance to everything you would need to do. The only negative is the $60/day parking, but that's Downtown Chicago for you. On the positive side, you had unlimited in and out priveleges which is a big plus if using this as a central location for visiting!
April 2, 2014
Rated

3.0

out of

5.0
 by
Skcubrats
Elevators are Limited
One of the three elevators down. The two working are very small. Wait time was long.
April 1, 2014
Rated

4.0

out of

5.0
 by
Jlaj
Great location
Very comfy and located in the heart of downtown. Only downside was the elevator situation. We waited 20 minutes just to get to our room on the 28th floor, and were crunched for time because we had show tickets. I'd recommend requesting a room on the 13th and lower because those elevators were much faster. At one point we took the elevator to the 13th floor and stairs the rest of the way because it was so incredibly slow. Otherwise an excellent stay.
March 31, 2014
Rated

4.0

out of

5.0
 by
Farnorthgirl
Great location
Many restaurants and stores within walking distance. Very clean. Traffic and sirens very loud even on the 24th floor.
March 30, 2014
Rated

3.0

out of

5.0
 by
LeenE
Average experience
Room was nice and clean, and beds were comfy. However, the lights in the bathroom flickered on and off and only one outlet in the bathroom worked. Which off a woman trying to style her hair can be a task. Additionally the heat did not work, and at 2am when the room was freezing we had to call down for someone to fix it. The positive was that the maintenance guy was pleasant and even brought up a space heater to warm up the room.
March 29, 2014
Rated

5.0

out of

5.0
 by
Music kid
Great location!
We stayed at this property for 3 nights during a Trade Show at a nearby hotel. The staff is very friendly and the rooms were surprisingly large for an older property. I was worried about being near a hospital, but the room was quiet at night. Great location! Shopping and attractions are within walking distance as are great restaurants. Parking is pricey, but cheaper parking is only a few blocks away.
March 29, 2014