Skip Navigation
English
|
|
|
|

Sign In

Book online or call: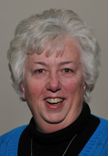 Insider Tips
LOCAL CULTURE
CHICAGO DINING
Because Chicago is still growing and earning its reputation as a vibrant city there has been a tremendous influx of restaurant openings. Many great Chef's have been lured by the possibilities of our city.
THE JEWEL OF CHICAGO'S MAGNIFICENT MILE
Experience modern comfort with a touch of 1920's splendour. This lovingly restored Chicago luxury hotel was once the 1929 Medinah Athletics Club. Part of Michigan Avenue's architectural elite, luxury details include ENO for wine tasting, recreated gold leaf murals and an ornate pool once used by Tarzan actor Johnny Weissmuller. Discover the best of Chicago within walking distance of museums, upscale shopping and theatres. Navy Pier, Shedd Aquarium and Oak Street Beach are minutes away.
HOTEL HIGHLIGHTS
Restaurant & Lounges

Befitting its exclusive North Michigan Avenue address, the InterContinental Chicago Magnificent Mile offers some of the best downtown Chicago resta...

Amenities & Services

One of Chicago's largest hotel fitness centres energises you with a state-of-the-art cardio room, a strength circuit, free weights, personal traine...

SPECIAL PACKAGES

There's always something special happening at an InterContinental hotel. Whether you are looking for a fun-filled getaway or a place to host your n...
InterContinental Chicago Magnificent Mile
505 North Michigan Ave

Chicago

,

IL

,

60611

United States

Front Desk

+1-312-9444100
Languages spoken by staff
Afrikaans, Arabic, German, Greek, English, Spanish, French, Hindi, Croatian, Indonesian, Italian, Japanese, Dutch , Punjabi, Polish, Slovene, Serbian, Tagalog, Chinese
Pet Policy
Guests with pets must reserve the Historic Tower. There is a 100USD fee, 50USD which is refundable. Dogs and cats without size restriction. Pets must be kenneled when guests are out of the room. Please contact hotel in advance to rent a kennel, if needed.
Pet Deposit $100.00 per stay
CHECK-IN

3:00 PM

CHECK-OUT

12:00 PM

Late Check out Available
Accessibility
Service animals allowed
34 Room(s) with Accessibility Standards
Parking
Guest Reviews
Rated

4.1

out of

5

 by

257

reviewers.
Rated

4.0

out of

5.0
 by
ColombiaCM
Conveniently located and awesome service
If you are planning to visit Chicago and want good value for what you pay, this is the place to be. Within a few steps from blue line metro station. Remember that if you have a car, they will charge you with U$40.00 every night. I highly recommend a parking lot nearby that is much cheaper.
April 7, 2014
Rated

5.0

out of

5.0
 by
traveler0325
WILL STAY HERE AGAIN!!!!
The staff was VERY Friendly , they offered a late check out with extra cost, offered a bottle of water upon arrival, the room was very clean and the bed was very comfortable, would highly recommend this Holiday Inn Express, the only thing I can say is the vending machine didnt work on the 5th floor had to go down to 3 , but that was no big deal, and we are breakfast in the resturant,, which it was ok , but I thought it was a little to high (14.00 ) a person for breakfast buffet , to me is a little high, but I would recommend the stay, only 3 blocks from the Amtrak station , so thats a plus too
April 2, 2014
Rated

5.0

out of

5.0
 by
B.GEE
Great Service
I enjoyed my stay. I arrived and was greeted with happy smiling staff and a bottle of water. Check in was fast and easy. Very quiet and I was able to rest in a quiet room and comfortable bed. I will definitely book again at this hotel.
March 28, 2014
Rated

5.0

out of

5.0
 by
Rahman
Good location next to CTA exit and my second stay at Hol Inn Downtown
Stay at Holiday Inn Downtown for 20 nights. Excellent front office and dining. Staff are courteous and friendly. Meals at the restaurant is fast and efficient. Located less than 100 meters from Clinton Blue CTA station. Make sure to take the room facing the car park. Quieter than the rooms beside the main road. This is my second stay at Holiday Inn Downtown. Walking distance to Union station and Greyhound.
March 26, 2014
Rated

4.0

out of

5.0
 by
STH19
OK Place
The room and staff were very good, however, if you want to be close to anything at all, this is not the place to stay. Also, if you have a car, park it at the lot right next door at 20 dollars a day rather than pay 40 dollars a day at this hotel.
March 23, 2014
Rated

5.0

out of

5.0
 by
SkyBlueBoy
Safe bet for a decent hotel in Chicago
I judge a hotel primarily by how it treats its guests and the first couple of minutes when you enter any hotel, generally speaking, will inform you as to how your experience there is going to be. If you are lucky enough to have Tailon on duty during your stay, you'll be in good hands. She is the epitome of the consummate professional hotel receptionist. Nothing is too much trouble and ensuring your enjoyment of the hotel during your stay is her prime objective. She really is that good. Room was pleasant and clean. The heating convector though really kicked in with a noisy vengeance during the night which can be a bit startling but to be fair; it was very cold indeed during the night that I stayed. Free wifi works well and the TV is a modern unit with plenty of channel choice. Breakfast was very good with decent sized portions of quality food served by pleasant and attentive staff. The Holiday lnn is close by to the nearby subway but watch your step, because it doesn't feel particularly safe down there and I'm not the nervous type. All in all, this is a safe bet for a good night's stay in Chicago.
March 18, 2014
Rated

4.0

out of

5.0
 by
KellyB.
Excellent Customer Service and Great Location
Customer service was outstanding, staff was very friendly and quick to help in any way. Location/proximity to everything downtown was superb. Hotel was very clean. Bar/lounge area was nice. Restaurant had a well rounded menu. Breakfast (room service) wasn't good...food was very dried out. Overall, priced nice and great place to stay.
March 14, 2014
Rated

5.0

out of

5.0
 by
mawjee
First time in Chicago
Booked this hotel for the first time. Upon arrival we found the staff to be very friendly and helpful. The rooms were very clean and comfortable. A restaurant is attached to the hotel. The service is slow but the food was excellent. Upon check out the General Manager upon seeing us leaving assisted in loading our luggage into the taxi. This certainly indicates team work and reflects greatly on this hotel and its staff. We will return to this hotel.
March 9, 2014
Rated

2.0

out of

5.0
 by
Hoody
Average Hotel
Hotel stay overall was average. Nothing special about this hotel. Good deal if you just need a place to crash in Chicago. Don't bother asking for a wake up call, they advertise and will tell you they offer this service, however, they do not call. I would recommend this hotel based on the price and location. Room was fairly quiet and clean. Cable TV was advertised, but all it would pick up was local channels.
March 8, 2014
Rated

4.0

out of

5.0
 by
bjdkike
quiet room and good service
We found the hotel to be very close to our destination for departure the following day. Good staff and friendly. Staff was quick to acknowledge us upon arrival. Check in and out was very easy. Staff was quick to order us a cab when we needed it. Room was comfortable.
March 2, 2014
Rated

1.0

out of

5.0
 by
Tauro
Deja mucho que desear
El servicio en relación a la atención y ánimo del personal de recepción deja mucho que desear. Las camas y almohadas totalmente incómodas. La cama ya estaba deforme! Tenia un desnivel y un hoyo ya firmado. Las almohadas todas llenas de grumos, el algodón ya se había hecho "bolitas". La comida abundante pero el sabor no satisfactorio. En mi recepción no me identificaron como miembro priority club. A pesar de que solicite paquete con desayuno incluido, un dia no pide comer ya que NO había espacio disponible. Lo cual me represento gasto adicional. Excelente servicio y atención de Julio (valet parking) y Ana (restaurante)
February 24, 2014
Rated

5.0

out of

5.0
 by
Kim and JJ
Super friendly staff and very restful
The managers, front desk staff, restaurant staff, and everyone we met this weekend at Holiday Inn downtown were very nice and asked us multiple times if we needed anything. They let us have a late checkout and they held our luggage which was very helpful. The restaurant food was great and they adjusted the room temp for us so we could eat in comfort. The traffic noise on the 2nd floor was there but didn't seem to disturb us. When the snow storm hit the staff went out of their way to get us a cab. We loved everyone there! Next time we come we'll color another coloring page for you.
February 18, 2014
Rated

3.0

out of

5.0
 by
orchidt
A little disappointed..........
I booked this hotel for an important guest of mine just because I trust IHG brand name from my past experience. However, this HI is so much different than the other IHG hotels in terms of service and room quality. It is a good location in downtown Chicago but is hard to find because the main entrance is on the back off the street. The hotel phone either did not get answered or transferred to the guestroom where the room phone never rang.
February 17, 2014
Rated

5.0

out of

5.0
 by
Mikelvi
Had a Great Time
My wife and I enjoyed this stay at this hotel property. It was in a nice location. Unfortunately we came in the winter time when the weather was very very cold, we would like to visit this hotel in the summer. It is within walking to distance to many of the places downtown. So we are planning on coming back during nicer temperatures in the summer or fall. the staff was great and friendly. The restaurant located in the hotel was great too. The food was delicious and reasonably priced. I recommend the Pot Roast at the restaurant. So tender you can cut the meat with your fork. Lots of good things to say about this property.
February 14, 2014
Rated

5.0

out of

5.0
 by
BillBr
Excellent stay
Very good, attentive service! Excellent location with respect to Blue Line and Willis Tower area
February 11, 2014
Rated

5.0

out of

5.0
 by
martinisinger
parking
there should be some kind of note that you have to pay min $20 to park next door or $35 if you want to park at the hotel.
February 8, 2014
Rated

5.0

out of

5.0
 by
Hanza
Great Place
Excellent place to stay but I couldn't get the printer to work at the business center. The 22 dollar steak wasn't all that either. over priced. Other than that I would stay at this Holiday Inn again.
February 2, 2014
Rated

4.0

out of

5.0
 by
Marcustl1000
Good place to stay
Its a good place to stay I would recommend this place to people coming in town. very convenient not far from the train station I give it a good review
January 31, 2014
Rated

5.0

out of

5.0
 by
Casey65
Great location and SPOTLESS
My family often visits Chicago and this is the third time we have stayed - and our visit explains why we will continue to stay here. It is in a great location (we try to come via Amtrak) and it is spotless! Even when we drive, it is not a difficult drive to Lakeshore Drive or even to the Loop. The rooms were spotless - and that is important to my family - my 21 year old daughter even commented is was spotless. We'll be back.
January 22, 2014
Rated

2.0

out of

5.0
 by
BearsFanAlways
Good staff; very noisy room
We stayed here to attend a Bears game so the location was important. The hotel staff was very friendly and helpful. However, the noise in our room was very loud. Late in the day of our first night, the people staying in the room next to ours were having a loud argument, complete with screaming and door slamming. While I certainly don't hold the hotel accountable for that, the walls were thin enough that we could hear every word spoken and feel every door close. Early the next morning, we were greeted by the sounds of drilling from the floor above us and, when taking a shower, the voices of the people in the room next to ours could be very clearly heard through the exhaust vent in the shower. The traffic noise from the street below was also loud enough to wake us.
January 3, 2014
Rated

2.0

out of

5.0
 by
Ranman80
Room for 4
My daughters won tickets for a local concert at the United Center and asked if I would reserve a room at a Holiday Inn located near the concert site, so I reserved a room with 2 full size beds for my family of 4 at this location. We found the room to be very small. When we arrived, we found hair and toothpicks in the bath tub drain that was not cleaned out by the cleaning staff. The TV had no satellite signal and we had to have hotel maintenance come up to fix the problem. With this package we purchased the Chicago parking plan along with a $20 breakfast voucher for the following day. The valet parking was adequate but the restaurant breakfast service was very poor. We waited (30) minutes for our order when there were only 2 other customers in the restaurant area, and the order was incorrect when it finally arrived. I have been a Priority Club member since 1994, and found our stay to be disappointing.
December 23, 2013
Rated

3.0

out of

5.0
 by
tptptptptptptp
HI Chicago-Downtown
Stayed here while I was in town for an interview. In terms of reaching the rail, this location was more convenient for than the other Holiday Inn (Chicago-Mart) located nearby. This location is near the Blue line, which offered greater access to where I needed to travel, while the other one was located near the Brown line. Having said that, the Chicago-Mart location is just a nicer facility. This location has a small lobby, where I was greeted with very friendly and knowledgeable staff. My room was nice enough, but smelled like cigarette smoke, despite the fact that it was listed as a non-smoking room. Complimentary Wi-Fi was reasonably fast. I did have an issue with the TV; the HD channels had poor transmission. The staff was great. Always very nice, smiling, and got me whatever I needed.
December 17, 2013
Rated

5.0

out of

5.0
 by
Pippil
Comfortable bed and suite
In a suite style room that was very spacious for the five of us. Restaurant on property was reasonable considering the area. The staff was friendly and responsive. Public transportation was close by and convenient when we did'nt want to spend money on taxis. The restaurant and bar were open a lot and convenient for when we had family come to visit
December 15, 2013
Rated

4.0

out of

5.0
 by
deb1364
Nice and easy
The hotel was nice and easy to get to via the highways and was clean and friendly. I enjoyed my stay and would recommend it. However the location from where the hotel was compared to where we went to spend the evening was an expensive cab ride. Not the hotels fault.
December 14, 2013
Rated

5.0

out of

5.0
 by
dbhefty
Ongoing use of this facility
What a great experience at this facility! I have been staying at this location for several weeks. The front desk staff not only does their job, but makes you feel "welcome" and "happy" to be at their location. The valet is always quick to retrieve your vehicle, and greets you with a friendly smile and welcoming comments as he presents your vehicle. Sometimes, while staying in a large metro city hotel, you feel like a number. The staff at the Chicago location treats me as a friend, rather than a customer. They always greet me even when passing through the building. In summary, it's the little things that make a difference. This facility makes you feel like a friend, and you are happy to return "home" as you return to the Chicago area.
December 10, 2013
Rated

5.0

out of

5.0
 by
molin2332
Stay again
I would stay again at this Hotel. The staff was really helpful in every way! They were really nice about letting us stay a little longer because our train was later. They all were very accomodating!! Thank you!!
December 4, 2013
Rated

5.0

out of

5.0
 by
JoseM27
Great service
I definitely would like to recommend this hotel. The service was excellent, friendly and really kindness.
December 3, 2013
Rated

5.0

out of

5.0
 by
lbhb
Great place to stay with friendly staff
This is a great place to stay. The staff is always helpful and friendly. The food is good and the rooms are quite comfortable and always clean. From the resturant staff, front desk, valet, and everyone else that makes the experience great... they all work hard to make sure your needs are met. Try this hotel, you will not be disappointed. They have a great exercise room as well.
December 3, 2013
Rated

5.0

out of

5.0
 by
Lynnard
Customer Service the tops
Having arrived early before scheduled check in due to our train's arrival time, we were waiting for our room. Jesus the doorman made sure we were made comfortable, and checked our bags. While we were sitting waiting, the manager came over and inquired about us. The desk clerk also checked on us and gave us a room asap. Each time we passed through the lobby, the staff greeted and chit chatted with us. Food at the restaurant was excellent and staff also very friendly. Room comfortable and clean. Even provided with ear plugs in case the city noise was disturbing; which it wasn't. The fitness room had plenty of space and machines. Enjoyed my stay.
December 3, 2013
Rated

5.0

out of

5.0
 by
Myrapk
Great service and friendly staff
Very good and friendly staff. Enjoyed my stay. Will recommend to my friends and family.
December 3, 2013