Skip Navigation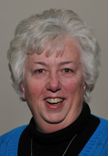 Insider Tips
LOCAL CULTURE
CHICAGO DINING
Because Chicago is still growing and earning its reputation as a vibrant city there has been a tremendous influx of restaurant openings. Many great Chef's have been lured by the possibilities of our city.
THE JEWEL OF CHICAGO'S MAGNIFICENT MILE
Experience modern comfort with a touch of 1920's splendour. This lovingly restored Chicago luxury hotel was once the 1929 Medinah Athletics Club. Part of Michigan Avenue's architectural elite, luxury details include ENO for wine tasting, recreated gold leaf murals and an ornate pool once used by Tarzan actor Johnny Weissmuller. Discover the best of Chicago within walking distance of museums, upscale shopping and theatres. Navy Pier, Shedd Aquarium and Oak Street Beach are minutes away.
HOTEL HIGHLIGHTS
Restaurant & Lounges

Befitting its exclusive North Michigan Avenue address, the InterContinental Chicago Magnificent Mile offers some of the best downtown Chicago resta...

Amenities & Services

One of Chicago's largest hotel fitness centres energises you with a state-of-the-art cardio room, a strength circuit, free weights, personal traine...

SPECIAL PACKAGES

There's always something special happening at an InterContinental hotel. Whether you are looking for a fun-filled getaway or a place to host your n...
InterContinental Chicago Magnificent Mile
505 North Michigan Ave

Chicago

,

IL

,

60611

United States

Front Desk

+1-312-9444100
Languages spoken by staff
Afrikaans, Arabic, German, Greek, English, Spanish, French, Hindi, Croatian, Indonesian, Italian, Japanese, Dutch , Punjabi, Polish, Slovene, Serbian, Tagalog, Chinese
Pet Policy
Guests with pets must reserve the Historic Tower. There is a 100USD fee, 50USD which is refundable. Dogs and cats without size restriction. Pets must be kenneled when guests are out of the room. Please contact hotel in advance to rent a kennel, if needed.
Pet Deposit $100.00 per stay
CHECK-IN

3:00 PM

CHECK-OUT

12:00 PM

Late Check out Available
Accessibility
Service animals allowed
34 Room(s) with Accessibility Standards
Parking
Guest Reviews
Rated

4.2

out of

5

 by

468

reviewers.
Rated

3.0

out of

5.0
 by
RAMO 2014
Average hotel
The hotel was very nice in terms of customer service, the room was a little bit comfortable but it requires more cleaning, internet speed was excellent and finally the breakfast was average.
June 9, 2014
Rated

4.0

out of

5.0
 by
wjw17
Great rooms and comfortable beds
Nice hotel, Great location, Limited bar and restaurant
June 5, 2014
Rated

3.0

out of

5.0
 by
poly24
hotel is fine
we paid a high price to stay here and it was not luxurious at all. I'll say cute. The place was cute, but when you pay hundreds of dollars for one night's stay, you want more than cute. Cute and small rooms. As the title says, it was fine.
June 4, 2014
Rated

5.0

out of

5.0
 by
mla65
Great hotel!
This is a great hotel. Close to public transportation and restaurants. Within walking distance to Mag Mile. Quiet area. Wonderful staff.
June 3, 2014
Rated

2.0

out of

5.0
 by
MFD9
Overpriced.
A trip through the Indigo lobby made it painfully obvious that the hotel is understaffed, as the long line of patrons voicing their complaints about rooms never serviced, inadequate provisions of towels and toiletries, reservation mix-ups etc. reinforced some of our own and other family members' experiences during our stay there. We were repeatedly told the by front desk staff that the hotel was "completely booked" over the Memorial Day Holiday weekend, so perhaps that was part of the problem. However the room rate was exhorbitant considering the very small room and bathroom, along with frustrating delays in getting the room serviced, which required us to make special, late-afternnon inquiries at the front desk to have this finally accomplished. In addition, there was uncovered, exposed wiring hanging from several locations in our the hallway ceiling during the entire time of our stay, raising our concerns regarding safety in the event of an emergency. Previous on-line comments regarding an unpleasant odor in the lobby also have not been rectified, although the scented candles and solid air-fresheners strategically placed throughout the reception area indicate some attempt to address this issue. Unfortunately, these efforts, however well intentioned, were not successful. Regretfully, we will not be recommending the Hotel Indigo to friends and family planning to visit Chicago.
June 1, 2014
Rated

5.0

out of

5.0
 by
npt1977
We love coming here!
This is our third time coming here. And we will be coming next year too. Good price....when hunting for dealers. Great area in Chicago---close to everything....but not right on top of everything. Very cute and good staff.
May 29, 2014
Rated

5.0

out of

5.0
 by
LaptopT
Vibrant theme
Had a recent stay due to a visit to DePaul University. My wife loved the theme, colors and cleanliness of the rooms. Staff could not have been more helpful with their recommendations of places to eat, sights to see, etc. Incredible value for the Gold Coast in a beautiful part of the city. Enjoyed our stay so much we are booking future stays.
May 26, 2014
Rated

5.0

out of

5.0
 by
ufdemanger
Wonderful place to stay
I was very pleased with the accommodations in this hotel. The room was small but very clean and comfortable. This part of town is quieter and you don't hear so many sirens etc. The hotel is just around the corner from a red line station and there is a grocery store, Walgreens and many restaurants nearby. The hotel restaurant is also very good. It is a short walk to the Magnificent Mile, The Hancock Building and Water Tower Place. Also it is close to Lincoln Park and the zoo but we didn't make it there. We had a show to go to north of town and the red line was shut down. The front desk staff and doorman went above and beyond to get a cab for us and we made it to the show on time. I will stay here again on my next visit.
May 26, 2014
Rated

2.0

out of

5.0
 by
PLTMAmbassadorMJW
Same Underlying Issues
We got off to a good start - Alma bent over backwards to ensure this was the case, after a less-than-stellar experience as part of our last stay here. We were offered a glass of wine, while our room - on the top floor, with a much improved view - was prepped. Unfortunately, it seems many of the same issues persist: run down feel (e.g. cheap delaminating floors, loose bathroom fixtures); noisy surroundings (e.g. bathroom exhaust, service elevator use/strange rattling and tapping, throughout the night); and worst of all, floor/room cleanliness - where we found long dark hair, on the floors, under chairs and even on our bathroom towels. The bottom line? This hotel has unrealized potential, but a good location and attentive management can only make up for so much. Cheap finishes and a cleaning/maintenance staff, that do not seem to take sufficient pride in their work, have cemented this as an IC hotel not worthy of rushing back to, in the Chicago city center.
May 25, 2014
Rated

3.0

out of

5.0
 by
Calvinator
Property is dated
Needs a make over.it needs entire make over from linens to furnishings
May 21, 2014
Rated

4.0

out of

5.0
I like it , but
The smell in your reception area is not at all nice, it smell slightly of sewage, when I said that to the guys on reception they didn't agree but some of the other guests agreed, I actually really like the hotel because it suits my purposes in the area in central Chicago but ...
May 20, 2014
Rated

3.0

out of

5.0
 by
Me555
Hotel Indigo Business Stay
The halls were very dirty and debris was in the halls on a regular bases-did not seem to be vacuumed on a daily basis. You do not truly have valet parking-in traveling 90% of the time this is the ONLY hotel where the guest has to drive their own car next door-the way it is done every where else I go is that someone meets you in front of the hotel and takes your car to the garage and then brings it back to the front of the hotel when it is needed. One of the elevators was not functioning upon check in.
May 19, 2014
Rated

4.0

out of

5.0
 by
GJF123
Great service and location good value
We thought this was prettying good value for the location and the level of comfort and service.
May 18, 2014
Rated

4.0

out of

5.0
 by
Canuck70
Good value
A nice hotel in a great location. Our room (511) was spacious and clean. A few rough edges, but lots of friendly staff to tackle the problems. Key cards wouldn't work to open the door on the second day, but maintenance replaced the lock in less than 30 minutes. TV reception did conk out on the second day of a four night stay (we didn't report the problem).
May 15, 2014
Rated

2.0

out of

5.0
 by
lotsaQOTSA
Terrible and costly experience
This stay was terrible. We reserved a "handicap accessible" room for a member of our party in a wheelchair. The confirmation said we had an accessible room, but we most definitely did not. Upon asking at the front desk, they said they are a "boutique" hotel and cannot truly accommodate wheelchairs. They were "doing construction" on the lone (?) accessible room. A few of the hotel employees were nice and helpful, but most were rude and awful. My "estimated total bill" upon confirmation of booking did not include the $45/day to park the car, so the bill was almost $200 more than expected. We needed a fridge for medical supplies, but couldn't get one until the night before we left. In the meantime, staff were horribly put out to go and get our items out of their fridge. The bell man didn't want us to take our luggage up to the room, but was too busy to take it up for us. He opted to leave all of our valuables in the middle of the lobby unattended. I ended up taking the cart up to the room myself, where he shortly followed expecting a tip... To top it all off, the front lobby smelled like sewage and flowers, and they were doing construction. We didn't mind the construction, but it smelled awful. The location was good. The housekeeping staff was really nice. Fred was very helpful, as were a couple of other staff members. But ultimately, this was a terrible experience that was immensely overpriced. We will definitely not stay there again. This was my first time in a Hotel Indigo, too! We were all very disappointed.
May 13, 2014
Rated

1.0

out of

5.0
 by
vaughndm
Not a great stay
The staff at this property was extremely rude. Not only were they rude to me, they were also rude to the IHG representative over the phone who was trying to accommodate my request for lodging. I would not recommend this property.
May 5, 2014
Rated

5.0

out of

5.0
 by
Janjan345
Very clean room, great location!
My daughter and I stayed here for 2 nights and absolutely loved it! Our room was clean and decorated very well, we loved the colors! We asked for an extra blanket one night and it was brought to us very promptly. We has a fireplace in our room, and enjoyed the coziness of this in the evenings! Location was perfect, easy walk to Magnificent Mile and a good hike to Millenium Park. Will definately stay here again!
May 1, 2014
Rated

5.0

out of

5.0
 by
Kwatson
AMAZING
I was a Little skeptical by the reviews I had seen with "issues" regarding the hotel in. some complained about the rooms being too small, construction that was going in the hotel, and a lot of back and forth with hotel employees. To my very pleasant surprise those "issues" were not a factor. The were 3 of us in a room and the size was of the room was PERFECT. It even had enough mirrors and outlets in the room for all three of to get ready at the same time for a night out on the town. The construction that was going on was very minor. The hotel was getting new tiling in the lobby and it was not in any way inconvenient. or noisy. Last but not lease there was absolutely NO issues with the employees, they were nothing but helpful and pleasant. P.S. the room we were in looked EXACTLY how they pictures look on the website
April 14, 2014
Rated

5.0

out of

5.0
 by
goodshep
bright comfortable rooms
We enjoyed the Hotel Indigo very much. Location and comfort and service all great.
April 10, 2014
Rated

4.0

out of

5.0
 by
LittleRoo
Great Stay, Thanks to Andrew!
Our visit started off rocky, as they tried to put our reservation for 4 people in a room with one king bed and blueberry wallpaper....but Andrew at the front desk took amazing care of us! Our new room was fabulous (lilacs? lilies? either way, very pleasant wallpaper) with super comfortable beds, and a great view of the city through a wall of windows. The layout of the room was great, very comfortable to get ready, the lighting was good in the bathroom (no putting on makeup under florescent lights! Win!) and there is candy at the front desk. THANK YOU ANDREW AND HOTEL INDIGO FOR A GREAT STAY!!
April 9, 2014
Rated

5.0

out of

5.0
 by
BbyDoc
Hidden Gem
I love staying at this hotel because of the neighborhood. You are walking distance to several popular eateries and bars, but still tucked away in the middle of the block that you are not in the heart of downtown. The room colors and schemes reflect the boutique style and have a great bed and breakfast feel. Can't say enough about Hotel Indigo.
April 7, 2014
Rated

5.0

out of

5.0
 by
sponger576
Great Chicago Hotel.
One of, if not the best hotel in Chicago for the value. Love staying here and I visit 2 times a month.
April 7, 2014
Rated

3.0

out of

5.0
 by
Rokk
OK for 1 person
Your towels came in handy for filling the gap in the window that does not close all the way. It must cost extra in the cold of the winter to heat a room with the window open in the windy city.
April 7, 2014
Rated

5.0

out of

5.0
 by
RubyRJ
Excellent location and value
We were very pleased with the service and accommodations this hotel provided. The service staff went above and beyond to help us with our needs. The location, so near the train station, a grocery, and other essential businesses, made this an ideal stay. We will return on our next visit to Chicago!
April 3, 2014
Rated

5.0

out of

5.0
 by
WDM Hawk
Another great stay
This is our hotel of choice in Chicago. We were greeted with a nice little St Patrick's Day surprise in our room (free drink tickets were part of it). Once again a great comfortable stay!
March 19, 2014
Rated

3.0

out of

5.0
 by
Tom1248
Needs work
I like the hotel and may stay there again. Great location. Convenient to stores and restaurants. Very comfortable bed and plenty of hot water. Convenient parking. But: As a Priority Club member I was upgraded to a larger room ( #511) which I appreciated. Unfortunately there are no mini refrigerators in the rooms, even though the TV cabinet had a empty compartment for one. The heating system in my room was so loud that I had to turn it off just get to sleep. I was unable to change a hundred dollar bill during a weekday morning because the young lady at the front desk said that she didn't have any 20s and made no attempt to obtain any. I would think a request of the on duty manager could have resolved the issue. Regular maintenance inspections of rooms and customer relations training might be something to consider.
March 16, 2014
Rated

5.0

out of

5.0
 by
bruiser69
All round excellence
Great 'funky' room with extremely comfortable bed. All staff were very helpful and friendly. Would definitely recommend for such good value.
March 12, 2014
Rated

5.0

out of

5.0
 by
d0n r0sa
Great service
When I tried to check in it turned out that I had booked a room, but one month later. Problem solved within 5 min and even got a lower price. The service just kept on like that all the way to the time when they helped me get a cab to the airport. Great room, great view and great value!
March 8, 2014
Rated

4.0

out of

5.0
 by
East Coast Traveler
A Weekend Away
Very friendly staff- particularly the bar, fabulous neighborhood and location for all things Chicago. Close to entertainment, food, train, and more. Rooms are small, functional, great for this stay.
March 7, 2014
Rated

5.0

out of

5.0
 by
km4000
Needed a hotel in a hurry and found this gem.
I live in the neighborhood but needed a place to stay while my condo was being shown to buyers and I was suffering from the flu. I made the reservation the day-of and the staff was very accommodating in getting me an early check-in time so I could spend the day there and return to my condo at night. I found the colorful, almost nautical-like decor really pleasing. The lobby and room were both very clean and orderly. The hotel was very quiet and the walls must be thick because I was able to sleep the entire time, even though my room was right across from the elevators! I was really impressed by everything, except the food menu - not many vegetarian options and it seemed way overpriced. The price was great too, so I will definitely keep it in mind for visiting friends and family.
March 3, 2014