Skip Navigation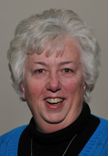 Insider Tips
LOCAL CULTURE
CHICAGO DINING
Because Chicago is still growing and earning its reputation as a vibrant city there has been a tremendous influx of restaurant openings. Many great Chef's have been lured by the possibilities of our city.
THE JEWEL OF CHICAGO'S MAGNIFICENT MILE
Experience modern comfort with a touch of 1920's splendour. This lovingly restored Chicago luxury hotel was once the 1929 Medinah Athletics Club. Part of Michigan Avenue's architectural elite, luxury details include ENO for wine tasting, recreated gold leaf murals and an ornate pool once used by Tarzan actor Johnny Weissmuller. Discover the best of Chicago within walking distance of museums, upscale shopping and theatres. Navy Pier, Shedd Aquarium and Oak Street Beach are minutes away.
HOTEL HIGHLIGHTS
Restaurant & Lounges

Befitting its exclusive North Michigan Avenue address, the InterContinental Chicago Magnificent Mile offers some of the best downtown Chicago resta...

Amenities & Services

One of Chicago's largest hotel fitness centres energises you with a state-of-the-art cardio room, a strength circuit, free weights, personal traine...

SPECIAL PACKAGES

There's always something special happening at an InterContinental hotel. Whether you are looking for a fun-filled getaway or a place to host your n...
InterContinental Chicago Magnificent Mile
505 North Michigan Ave

Chicago

,

IL

,

60611

United States

Front Desk

+1-312-9444100
Languages spoken by staff
Afrikaans, Arabic, German, Greek, English, Spanish, French, Hindi, Croatian, Indonesian, Italian, Japanese, Dutch , Punjabi, Polish, Slovene, Serbian, Tagalog, Chinese
Pet Policy
Guests with pets must reserve the Historic Tower. There is a 100USD fee, 50USD which is refundable. Dogs and cats without size restriction. Pets must be kenneled when guests are out of the room. Please contact hotel in advance to rent a kennel, if needed.
Pet Deposit $100.00 per stay
CHECK-IN

3:00 PM

CHECK-OUT

12:00 PM

Late Check out Available
Accessibility
Service animals allowed
34 Room(s) with Accessibility Standards
Parking
Guest Reviews
Rated

4.2

out of

5

 by

468

reviewers.
Rated

5.0

out of

5.0
 by
Pschwaby
Great place. Comfortable, bright and cheery.
Great place to stay for the value. Little noisy from the street. We were on the eleventh floor and could hear people talking as if they were right outside our window. Our daughter lives a little less than a mile from here and we could easily walk to her condo. We will definitely be staying here again! It's bright and cheery and very clean.
March 2, 2014
Rated

5.0

out of

5.0
 by
Nathy
Great staff and location
Overall we where very impressed with the location, staff, and service. My only complaint is that it was hard to sleep in late due to the service elevator by our room and the fact that the light blocking courtain did not completely darkened the room.
February 26, 2014
Rated

5.0

out of

5.0
 by
TRPChicago
Neighborhood urban comfort, close to everything.
Excellent value, for fine accommodations (room sizes vary) and a pleasant, attentive staff.. Good restaurants are VERY nearby - almost next door, across the street, down the block - and transportation is available 24/7. And ... a convenient location with Chicago at your feet!
February 26, 2014
Rated

1.0

out of

5.0
 by
Zippy47
Will not stay again
outdated small rooms with peeling laminate flooring, horrible decor. $45 for parking? Really!?
February 19, 2014
Rated

5.0

out of

5.0
 by
Bspeak
Great Location - Great Service
Indigo is the boutique property of IHG so keep this in mind when booking this facility. The property and rooms are very smartly done with great use of space. Wooden floors in rooms add a nice home feel/touch. Prefectly located for Gold Coast activities - easy walking to many places. Knowledge desk staff and very curtious in every aspect. The property/lobby is undergoing a bit of construction, but bot to worry. Choose Indigo and you cant go wrong. Thanks
February 19, 2014
Rated

5.0

out of

5.0
 by
Dave28
Great gold coast location
Hotel Indigo is a great refreshing hotel. Great staff, room was comfortable and inviting. My wife loved the aveda soaps and lotions. The hotel is close to the action on Division street. Breakfast was good. Will stay here again,
February 13, 2014
Rated

2.0

out of

5.0
 by
MonkeyBanana
Super loud A/C
Had hard time sleeping due to the AC.... Roaring all night. Was crazy
February 12, 2014
Rated

2.0

out of

5.0
 by
Dont recommend
Not recommeded
Would not recommend this hotel. Front desk seemed unwilling to help out with finding local restaurants. The lobby was being renovated. Our room was cold, small, and had limited closet space. There was no where to get anything to eat between 11 am and 6 pm.
February 12, 2014
Rated

2.0

out of

5.0
 by
ta38
Bad Attitude
My wife and I enjoyed this hotel when we stayed last month, but this recent trip was not so great. It appears there has been a change because the staff was definitely teed off and treated us as if serving us was some kind of inconvenience. The person at check-in definitely had somewhere else to be or maybe he just didn't like the way I looked. Then, later in our stay, I asked a different person at the front desk for something (my wife forgot toothpaste) and you would have thought I asked if I could stomp puppies in the lobby. Won't be staying again on our next trip to ChiTown for shopping. Too bad, this was our second stay in as many months and thought we had found a new home for our trips.
February 12, 2014
Rated

4.0

out of

5.0
 by
Evemh2o
Terrific value and a really good hotel in downtown Chicago
I am copying and pasting the review I posted on Yelp. I read a sample of reviews before writing this. This is the first and may be the last time I ever do a review on Yelp, I'm not a fan of these things, but in this case, I am doing it. I felt many of the other reviews were did not take the value into account. YOU try finding a hotel in a decent neighborhood in Chicago for less than $100 a night (and that included the tax!#. I was surprised and arrived not expecting much. SATFF AND ACCOMMODATIONS: The staff, for the most part, were exceedingly helpful, cordial, and cheerful. This is an older hotel building, so be ready for what hotel room dimensions used to be like, yes, they were smaller, the halls were narrower. However, I found my room to be more than adequate. The décor, while possibly out of place in cold, snowy Chicago, was lighthearted and fun. My room had everything I wanted, coffee maker, Wifi, big screen tv, hairdryer, desk, plenty of lighting. And it was clean. Sure, there was a bit of wear and tear showing here and there, but the hotel seems to be in the middle of upgrades, so I'm sure they know. VALUE - For heaven's sake people, do you know what a typical hotel costs in downtown Chicago these days?!? This place was not only a bargain, but pleasant, clean, safe and convenient on its own merits but with the added benefit of being affordable, the only thing that kept this from being 5 stars is that it's not the Ritz. CONCLUSION: I will not only heartily recommend this hotel to friends #or maybe not, part of me would like to keep such a deal a secret) but will absolutely, positively, stay here again on future trips. Thus endeth my first and probably last review on Yelp..
February 12, 2014
Rated

5.0

out of

5.0
 by
belletaire
Refreshing little hotel!!
Great hotel right in the middle of things! Easy to find, park, and get around. I loved the decor of the room! The entire staff was very friendly and willing to assist in anything we needed. I can't wait to come up to the city again because I will want to stay at the Hotel Indigo!!
February 10, 2014
Rated

5.0

out of

5.0
 by
VeraC
Great experience! Excellence, all over again!
I have been staying at the Indigo hotel I every time when I visit Chicago. I have been visiting Chicago once in month for the last year. I always have a feeling that I came back home. The staff is very friendly. I would like to thank everyone for their professional courtesy, especially Alma Hodzic!
February 6, 2014
Rated

1.0

out of

5.0
 by
Eek81276
Pets
The day we checked out my daughter was not feeling well. As we checked out I noticed a dog bowl in the lobby. Until this point I did not realize that this hotel allow dogs. I would never stay at this hotel again for this reason. My daughter has horrible allergies and asthma two dogs. This was not evident to me upon check-in that the hotel allowed dogs.
February 4, 2014
Rated

4.0

out of

5.0
 by
EProtexx
Decent Hotel
My wife and decided to stay here for New years eve and was very disappointed in the room view. As we looked out our window hoping to see a good skyline view all we saw were rooms for this site. I think if I could open the window I could have beat on the window across from mine. Very poor view. The rooms seemed shabby and outdated and the parking was $45.00 a night. The upside was in the past we have stayed downtown and all we heard were sirens. Here the big city noises were kept to a minimal (although I do think I could here the TV across the window way most of the night). The staff was very nice and helpful in getting us directions to places to eat.
January 8, 2014
Rated

4.0

out of

5.0
 by
Gabriel M
Excelente Location for visit Chicago
The hotel is nice, not new but has a lot of fun colors, the parking price is pretty high...
January 2, 2014
Rated

4.0

out of

5.0
 by
Mich47
Beautiful hotel, great location.
Wonderful room at the top of the hotel, with a view of Lake Michigan. A stone's throw away from the Magnificent Mile and State Street, in a quiet residential avenue. Quite reasonable price for Chicago.
December 30, 2013
Rated

5.0

out of

5.0
 by
Yoco
Absolute Coziness!
We visited Chicago for a 3 night stay. This was our first stay at the Indigo. What a lovely little hotel! The deco was boutique-ish...very memorable! The bed was especially comfortable. Absolutely nothing negative with the accommodations. We had never stayed in such a small room, but this was not a negative at all! The arrangement of the room was "smart" to take advantage of every inch of space. We will stay again when we visit Chicago!
December 26, 2013
Rated

5.0

out of

5.0
 by
DMNDiamond
Exceptional customer service
Four years ago I found myself having to stayover frequently in Chicago. The first and only hotel I have ever stayed at is Hotel Indigo. As an employee said to me once, "There are many hotels to stay in here....we have to shine in customer service.....and they do!!! I frequently arrive early, and they if they have a room available, they have me check in right away. The staff is so courteous and always inquires if there is any more they could do. The rooms have hardwood floors....beautiful, and colorful is the only other words to describe them. I have always found my accomodations to be CLEAN. Hotel Indigo is in Chicago's GoldCoast area, which has so much to offer, for shopping, dining and entertainment. I think you will be pleasantly surprised when you stay at Hotel Indigo!!
December 22, 2013
Rated

5.0

out of

5.0
 by
LimFK
Comfortable bed, clean room & free wifi
We stayed for a week here for both business & leisure. The hotel is nice, cozy and clean, very much the same as shown in the website. The room is small, lay out a bit difference from a standard hotel, but you get use to it after 1 or 2 nights. The bed is very good, very huge bed good for 3 persons and very comfortable too! Room do not have mini fridge, only a coffee maker. Like most review, either the TV control not working or the reception not good. We didn't manage to watch any TV program. But the free wifi in the room is stable and occasionally need to login again which I think is still acceptable. There's a 1244 Bar & Bistro in the hotel. We add US$10 per room for breakfast of 2. The breakfast was good! I ate The Astor Breakfast for almost every day, even though there are many choices, but I felt that this is the best. Their house potatoes are fanatic! Muffins are equally good! The café staff Mr Hassan & Mr Hjosan are very nice guy! They make you feel so at ease and at home! We are sort of under prepared for this windy city, thus we are like freezing cold whenever we need to go out. We took cab to Water Tower Place and Christkindlmarket, which cost about US$7 each trip. There's a supermarket "Jewel" around the corner of the hotel. We will come back again. A fanatic hotel worth to stay!
December 17, 2013
Rated

3.0

out of

5.0
 by
NtvTxn
Tired Hotel
Everyone was very friendly, but the hotel is old and tired feeling. The rooms are cramped. Shower head has certainly seen better days. I took the stairs downstairs to the lower level several times - the carpeting was never vacuumed the two days I was there.
December 16, 2013
Rated

5.0

out of

5.0
 by
wmugirl99
Lovely, comfortable hotel with attentive staff
This hotel is beautifully appointed, conveniently located, comfortable, and a great value. The staff were extremely helpful in helping us find a restaurant in the area (three, actually) and were very kind when we needed a late check-out at the last minute. I would absolutely stay there again.
December 13, 2013
Rated

3.0

out of

5.0
 by
Dhalbertaz
Very Average and overpriced
The location was great, but out of the 6-8 staff members we encountered, only 2 were courteous. The others seemed very annoyed and rude. The fireplace room we stayed in had cobwebs in the ceilings and the shower curtain was too short for the shower so everytime I took a shower, water went all over. I stay at ALOT of hotels for business throughout the year and NEVER have the shampoo, conditioner, soaps and lotion not been replenished every night, just a small detail but really sums up the HO-HUM experience at this hotel.
December 12, 2013
Rated

5.0

out of

5.0
Great Staff
Awesome, helpful staff.....loved our stay. The hotel was welcoming and comfortable..Plan on staying there every trip...
December 11, 2013
Rated

3.0

out of

5.0
 by
Dave532916
Not quit up to snuff
We were really looking forward to staying here to visit family since they were so close. The reviews made it seem like a 5 star place. Not in my opinion. Upon check in pulled back the sheets to find long black hairs on the sheet. Room clean up was fair a best. Toiletries were not replenished when empty or low. Ice bucket not emptied and new bag replaced. Hallways always seemed like there was trash down them. Vending machines not working and when questioned the front desk knew but didn't really even seem to care. One employee could barely take her eyes off the computer to talk to me. Had to always ask the front desk for ice which left me with a feeling of putting them out. Was given a trash bag for ice after asking for a ice bucket bag which was not replaced by the cleaning crew. When i asked for one on my way out to run an errand the front desk employee said he would get me one but upon arrival he never moved and left me waiting until he decided to come back with the trash bag. Feeling overall was that the Indigo didn't really care if you were there or not and for the price it's a little disappointing. I think they had a doorman but you would never know as he always seemed to be on his phone at the corner or inside doing something else.
December 10, 2013
Rated

4.0

out of

5.0
 by
carolanddoug
Loved this Hotel But.....
We loved the location and the decor of this hotel. Our waiter at breakfast was as nice as any we have had anywhere!! Great service. However, I handed a voucher to Lissa at the front desk saying we were to get 1000 extra points. (We had a choice of a free movie, one cocktail, or extra points...we unfortunately chose the points). She said she would take care of that. I have called twice...each time she has stated that she is glad I called (very polite) and that she is waiting to get a book (whatever that means) and her manager knows this. However, the points still have not been added, and I think I am going to give up....1000 are not that many! It is kind of the principal of the thing. I have stayed at many Holiday Inn properties, and our points are always added almost immediately. Funny thing is that I read a few reviews about other people that had trouble getting points they were supposed to have.Checkout was rather disappointing. I took the keys to the desk to ask if I needed to do anything else, as the final bill was slipped under our door. The lady at the desk at 7:15 a.m. said, "Just leave them there...you are done." Most other properties have people that ask if we enjoyed our stay (which we did), thank us, and are generally smiling and pleasant.
December 10, 2013
Rated

5.0

out of

5.0
 by
Caitriona
What a great stay!
After a tough travel day for work, this was a real bright spot to "come home to" for the week. An easy walk from the subway (just a couple blocks), surrounded by local eateries, this is a super value. The rooms are sunny, with white, shade of blue and green. The bed was big, firm and cozy with the huge number of pillows stacked at the head. I really enjoyed the white furniture and the armoire instead of a standard closet. This would be a great room to have at home. Some folks might not love the shower-only option but it was great for me. My only suggestion would be to have a shower head with more adjustments to the spray. Dinner was great, and very fairly priced. Ralph was a charming server who was wonderful when I was simply too tuckered to drag back out into the city for supper. The front desk staff and the doorman were lovely throughout my stay. I loved the tootsie roll jar and cookies at the front desk in the evening. This was a really welcoming, wonderful place to stay.
December 8, 2013
Rated

5.0

out of

5.0
 by
pjb1
Thanksgiving weekend getaway
I found this hotel through Trip Advisor, and what a great find it was. The hotel is small and located in a neighborhood within walking distance of Old Town, Magnificent Mile and Rush Street. We were offered a larger room or a smaller room with a "city view." We took the smaller room, and had just enough room to negotiate around the king size bed. If you're looking for a white box hotel room with a big picture window this place is not for you. There is an exercise facility, a restaurant and bar on premises, and several pleasant neighborhood restaurants in the immediate vicinity. Guests have all the amenities you'd expect from a hotel along with decent in room Wi-Fi and a Keurig coffeemaker. The decor is brilliantly cheerful and--well, you better like blue. The price can't be beat for the location. They are a little overly proud of their liquor, so you might want to find a cheaper place for cocktails. Wine prices were pretty much in line with what you'd expect. The staff was great, and we will be back.
December 5, 2013
Rated

5.0

out of

5.0
 by
irishwells
Comfortable
We've stayed here many times, and are always impressed by the cleanliness, comfortable rooms, courtesy and knowledge of staff. Always appreciate Hotel Indigo Gold Coast for providing guests with quiet rooms...regardless of their size. Whether we're here for business, pleasure, or often for family events, we look to this hotel first when in Chicago. Thanks for being there for us.
December 4, 2013
Rated

5.0

out of

5.0
 by
Hoosier11
Fabulous Service!
Beautifully decorated rooms and especially loved the King Room with fireplace! The ONLY thing we'd suggest is more selection in pillows. Pillows were all feather or synthetic feather and offered no neck support for those accustomed to sleeping with it.
November 30, 2013
Rated

5.0

out of

5.0
 by
Alex12345
Alex
Nice hotel stay last week. Great location and atmosphere. Remote control for TV didn't work well...had to push buttons very hard to channel flip. Some channels would freeze up the TV when changing the channel and you'd have to turn off and then back on. Also bathroom fan was very loud and rattled. Otherwise, excellent room, clean, quiet, and comfortable.
November 25, 2013