Skip Navigation
English
|
|
|
|

Sign In

Book online or call: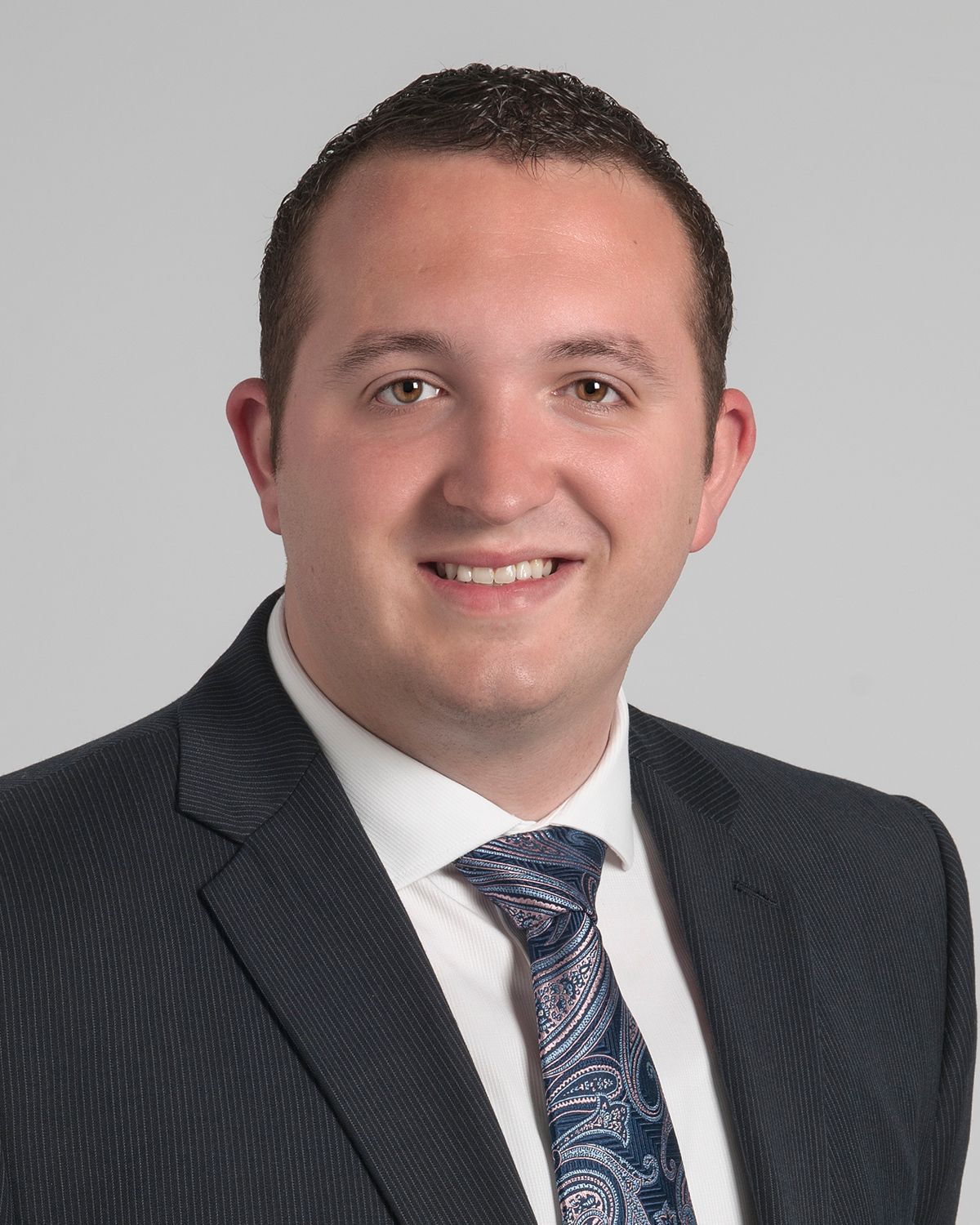 Insider Tips
LOCAL CULTURE
Driving
Cleveland's many attractions and neighborhoods are spread out over a large area including into suburbs and are best visited by car, bus lines, or if you want make sure that everyone has a fun time with out getting lost, we would suggest you leave your car with us and instead take one of our private limousines.
TAKING GOOD CARE OF YOU, CLEVELAND LUXURY HOTEL CLOSE TO THE CLINIC
InterContinental Suites Hotel Cleveland, the region's only wellness focused all-suite hotel, is conveniently located on the Cleveland Clinic campus. An oasis for guests to relax, rejuvenate and improve their overall mental and physical well-being, yet close to the city's most prominent attractions such as the Rock and Roll Hall of Fame and Museum, Cleveland Museum of Art and Cleveland Botanical Garden.
HOTEL HIGHLIGHTS
Restaurant & Lounges

C2 Restaurant, Bar and Lounge delights guests with the experience of fresh, cultural cuisine from Mediterranean countries as rich and diverse in cu...

Amenities & Services

Our fitness centre offers cardio machines, weights and plenty of natural light to brighten your morning workout. You'll also have access to the Wal...

SPECIAL PACKAGES

There's always something special happening at an InterContinental hotel. Whether you are looking for a fun-filled getaway or a place to host your n...
Suites Hotel Cleveland
8800 Euclid Avenue
Cleveland , OH , 44106
United States
Front Desk +1-216-7074300
Languages spoken by staff
Arabic, English, Spanish, French, Croatian, Hungarian, Italian, Chinese
Pet Policy
The hotel does not allow pets except for service animals. There is no charge for service animals. Our Concierge staff would be please to assist you with referrals for kennels and pet care.
CHECK-IN

3:00 PM

CHECK-OUT

12:00 PM

Late Check out Available
Accessibility
Service animals allowed
14 Room(s) with Accessibility Standards
Parking
Guest Reviews
Rated

4.3

out of

5

 by

550

reviewers.
Rated

5.0

out of

5.0
 by
virdell21
Great location & beautiful building.
Everything was excellent. Great location to Rock & Roll Museum & to water front. Beautiful building stayed on the 15th floor very nice spacious room with 2 queen size beds for me & roommate. The staff very helpful with parking in the garage, helping with luggage, directions to the Cleveland Zoo and BREAKFAST was fantastic. Ate hardy every morning & was full until dinner time. For our purpose it was a great location easy walking to lots of things. Thoroughly enjoyed our stay and will definitely come back again & recommend to family & friends. Thank you for the very nice HOSPITALITY.
September 28, 2013
Rated

5.0

out of

5.0
 by
Homerdaisy
Relaxing weekend
Just returned from a weekend in Cleveland that included a Cleveland Indians ball game. The main reason for the road trip was to visit the Rock and Roll Hall of Fame. After driving all night to arrive around 7:30am, I was fully expecting to have to wait until 4pm to check in. Nope. The Front Desk staff were happy to allow us early check in, which was a god send, allowing us to recharge our batteries for an active day ahead. The Holiday Inn Express Downtown Cleveland is so centrally located that it is actually walking distance to almost anything you want to see there, whether it's the HOF, the Cavaliers, The Indians, The Browns.........anything. Very friendly people as well. We look forward to coming back soon. Cheers!!!
September 27, 2013
Rated

4.0

out of

5.0
 by
Cuse44
All good but.......
Very nice hotel in a great location in downtown Cleveland. The room was very nice, clean and well appointed. We were extremely pleased right up until it was time for bed. The mattress may have been the most uncomfortable we've sleep on ever. Sagging in the middle (king bed), old sping type...must have been at least 15 years old. Probably the most important part of a hotel room is getting a good night's sleep, but that was impossible in the room we had. Really too bad because up until it was time for sleep, we were extremely pleased with the room, the location, the friendly staff. We were really let down after what started out to be a super experince.
September 26, 2013
Rated

5.0

out of

5.0
 by
JeffandSam
Will be back
Everything was perfect and what a beautiful old building. Our room on the15th floor was very large and beautiful. The staff was excellent and very helpful with giving directions and information. For our purposes the location could not have been better. Easy walking distance to Progressive Field and Rock and Roll Hall of Fame which were our main interests. Plan to go back next year. Thanks for everything!
September 26, 2013
Rated

5.0

out of

5.0
 by
LBWM
Definetly recommend
Comfortable bed and pillows, clean, quiet room and friendly, helpful staff
September 25, 2013
Rated

2.0

out of

5.0
 by
Jeremey1037
Nothing Special
I just want to start this off by saying I wish I would have looked more into this hotel before I booked it. The main reason I booked the room was for the whirlpool tub in the room. The hotel was nothing fancy. you would think at $180 a night downtown it would be something special but its not. The floors were uneven, the lobby was uninspiring, and the elevators looked like they were about to cave in on you. The room was okay, hardwood floors were nice but i made the mistake of accidentally moving the bed and there was garbage underneath it. The staff didn't know anything that was going on downtown. My girlfriend and I were looking for something to do after our dinner and the staff just looked at each other and couldn't offer any ideas. They didn't tell us anything about the hotel when we came in, I had no idea that floor "M" was were there was a game room, workout room, and were the comp breakfast would be. There was no pool which wouldn't have been a big deal if all the jets in the whirlpool tub were working. Overall I would not stay there again, I stayed at another hotel downtown last year and it was a much better experience and cheaper.
September 25, 2013
Rated

3.0

out of

5.0
 by
Doverdiver63
Temperature of Room
Room temperature was very uncomfortable. Thermostat was regulated by management and you could not make the room cooler. Our room was 79 degrees for our entire stay and being 8 months pregnant, I was miserable!!! Other than the temp, we enjoyed the breakfast and the staff members were very nice.
September 24, 2013
Rated

4.0

out of

5.0
 by
Karen1954
comfortable room. Within walking distance of tourist attractions.
The room was spacious and comfortable. The only complaint that I had was the air conditioning unit was very loud. The staff was courteous and friendly. Location was convenient and within walking distance of RR Hall of Fame, Brown's football stadium and Cleveland Indians ball park. Enjoyed our stay and will probably return.
September 24, 2013
Rated

5.0

out of

5.0
 by
Brass
Ideal for games at Progressive Field
Perfect location for attending Indians games. Excellent staff, very clean and spacious rooms!
September 24, 2013
Rated

5.0

out of

5.0
 by
Elena007
Awesome room!!
Great place to stay in downtown Cleveland, walking distance to Tower Center, Casino, many restaurants. Will stay here again....
September 24, 2013
Rated

5.0

out of

5.0
 by
Wrivera76
Comfortable and Accommodating.
First time in Cleveland for a concert at the House of Blues. The hotel is a block away with tons of places to eat or enjoy a snack. The staff were pleasant and very accommodating by letting me check in early.
September 24, 2013
Rated

1.0

out of

5.0
 by
Dawne1969
Rude and Dirty
I reserved 3 rooms for a convention. They didn't have the rooms available that we reserved. There was suppose to be two beds in each room but only one room had the two beds so they gave those two rooms roll aways. If it wasn't so late we would have tried to get new rooms. When finally getting to the rooms they looked nothing like the pictures. The rooms where dirty and smelly. The next morning we went to the front desk hoping to get our problems resolved but had no luck, the front desk help were very rude and not helpful at all so we cancelled the rest of our stay and relocated to the holiday inn independence, that place was a great stay. I love the holiday inn hotels as we are platinum members and for the most part try to stay in one but this one was the worst one that we have come across. Oh by the way this is the very first review I have written.
September 23, 2013
Rated

5.0

out of

5.0
 by
Anonymous99
All Good!
No complaints whatsoever! Bought the Rock n Roll Hall of Fame Package...good value. Great staff and location. The room was spotless and very comfortable.
September 22, 2013
Rated

5.0

out of

5.0
 by
DaveMary
Great place to stay!!!
When we come to Cleveland we only stay at the HolidayInn Express! They are the best! They even upgraded us to a jacuzzi suite when we got there. What a wonderful surprise that was! It is close to Progressive Field and Our Cleveland Browns!!!!! There have been a few times that we haven't been able to get a room due to calling to late because we never know when we can get away but since we are retiring at the end of the year we will be able to make better plans. If you ever get the chance you must stay here! Everyone is great!!!!!
September 21, 2013
Rated

5.0

out of

5.0
Roomy Suite
We reserved this room because we had a wedding downtown at Old Stone Church & then a reception at Windows on the River. We had about 3 hours in between the church and reception. We relaxed had drinks and snacks in our room with some other family members. The suite was spacious, offered a fridge, table for our snacks and seating (instead of getting a room and sitting on the beds). We could have used a few more chairs.The hardwood floors and high ceilings were a nice feature. After the reception we found the room and beds to be comfortable. Never went to the breakfast, because we had to get someone to the airport very early. The only negative would be the view....we had NO view out of the windows, I wish we would have asked if they had another suite available, to see downtown. Nice stay, Nice help and clean.
September 19, 2013
Rated

5.0

out of

5.0
 by
MichelleyB775421
Really enjoyed my stay!
I had a large group & we booked 2 of the suites. The suites were huge! They had a nice little kitchenette area with a mini fridge & microwave. The beds were comfy & the bathroom was a decent size. Very close to E.4th St - walking distance to our restaurant- Zocalo which was good! I also liked that we had a continental breakfast in the morning with a spacious eating area. Would definitely stay there again.
September 19, 2013
Rated

5.0

out of

5.0
 by
talkstotrees
What a great staff!
My husband and I traveled to Cleveland to see Steely Dan in July, this hotel was only 10 minutes away. The staff was more than helpful in providing us with everything we needed. They were so friendly, it's obvious they are provided with excellent training. Our Jacuzzi suite smoking room was clean and HUGE. The bed was very comfortable and we had a very comfortable stay. I wish we could have stayed at least one more night there! We will definitely be back.
September 16, 2013
Rated

5.0

out of

5.0
 by
dagnytag11
Absolutely Stunning Hotel
We stayed at this property in September 2013 for just one night. The staff was incredibly friendly and helpful. Check in was very quick. Parking was located around the corner, so you should definitely unload your car in the loading zone in front of the hotel. We were on the 12th floor, and though I didn't see any other rooms for comparison, I will always request that floor when I stay there again. The elevators are super tiny, so a family of four with multiple pieces of luggage might have to take separate cars. Our room had 15 foot (? maybe 18 foot?# ceilings, hardwood floors, was spotlessly clean, and had these beautiful arched windows. #From looking at the hotel outside, the 12th floor is the only one with these windows). We had a great view of the city and towards Progressive Field. The bathroom had a garden tub/jacuzzi with a frosted glass panel that allowed you to turn the lights on in the bedroom, and then leave all of the lights off in the bathroom because the light came in through the glass and gave it a very relaxing and romantic ambiance. The bed was extremely comfortable and when we called down to the front desk for extra pillows, they were delivered within 10 minutes. The breakfast that was included in our stay was terrific. In addition to cereals, yogurts, fruits, and breads, there was also scrambled eggs, biscuits and gravy, sausage, and waffles. I would definitely recommend this hotel to anyone staying in the downtown Cleveland area. Not only is it incredibly convenient for tourists visiting for an Indians game,Browns game, Rock and Roll Hall of Fame, or the Science Center, but the hotel is so beautiful! It is definitely not something that I would have expected from a Holiday Inn, as it had much more of a boutique hotel feel that would have cost me double what I paid for my stay. I cannot recommend this place enough!!
September 16, 2013
Rated

1.0

out of

5.0
 by
Aj1005
Overall Experience
When we got there it started out okay. We checked in and we went up to our first room. We walked in and there were bugs everywhere. We called down and they sent up someone who was very rude. Just walked right in without knocking. So they moved us out of that room and into another room that the toilet was broken. It took them until the morning to fix it. No one could use the restroom until 10am and we left after hour messages. It was a horrible experience.
September 11, 2013
Rated

5.0

out of

5.0
 by
bigr464
Clean,quiet,execellent location
Old building however very clean,friendly staff,great parking.Excellent location for downtown,great restaurants and theater nearby.Highly recommend.
September 9, 2013
Rated

3.0

out of

5.0
 by
Sledhead
No Room
Unfortunately upon arrival the hotel did not have a room for us like the one we had booked. They explained that they wee having A/C problems. They put us up next door at a competitors hotel that was nice but didn't have queen beds. It was inconvenient to move from one hotel to another for our second night. Check out in one was 4 hours prior to check in for the next. The hotel did not offer a breakfast which I thought was standard at all HI Express. Parking was excessively expensive. Especially given all the available parking on the weekend in the city.
September 6, 2013
Rated

4.0

out of

5.0
 by
stvnlea
room very spacious and great service
I rated the room and comfort as average because the a/c kept going out during our weekend stay. The manager and staff did all they could to get it fixed, but just did not have any luck.
September 5, 2013
Rated

5.0

out of

5.0
 by
nhv28
Great place to stay
Comfortable room. We loved the hardwood floor. Very spacious and roomy. We will definitely stay here again.
September 4, 2013
Rated

5.0

out of

5.0
 by
Tennisplayer64
ENJOYABLE STAY
I was treated very well at this hotel. Not sure if its because I am a rewards member. Very happy with the room suite. Thank you very much.
September 4, 2013
Rated

5.0

out of

5.0
 by
DougieB
Quiet, comfortable, well situated.
Clean, comfortable hotel within walking distance of R&R Hall of Fame and baseball park. Would recommend and stay here again.
August 30, 2013
Rated

5.0

out of

5.0
 by
Ktrent
Comfortable rooms and great service
Have been here for a few weeks now and would not stay anywhere else. The rooms are private and very comfortable and the staff could not be better. Autumn, Melanie, Shelly, Brittany, John, Patricia, and Tyrone have all been fantastic and a pleasure to speak with during my long stay away from home for work. They are always upbeat and friendly and always willing to assist whether it be places in the area, assistance in the room, or extending/shortening the stay. Truly a good group to deal with.
August 28, 2013
Rated

5.0

out of

5.0
 by
MikeSMc
Great Room
One of the nicest hotel rooms I have ever had and definitely the best value ever. The 11th floor room had a jacuzzi and tall ceilings. There is a fantastic view of the city including the fireworks show from the Indian's stadium and the rock and roll hall of fame. Could not believe the quality of the room for the price.
August 28, 2013
Rated

5.0

out of

5.0
 by
WPWit
Spacious room and convenient location
We had a corner room, great view. Spacious room actually gives it a master bedroom feel. Very clean. The classic building alone is enough to visit. Close to great restaurants. Can walk to many of the city attractions. Great little breakfast diner in the lobby if you missed hotel complimentary breakfast. We will be making reservations here again next year!
August 27, 2013
Rated

5.0

out of

5.0
 by
AnneMary
what a great hotel
The Cleveland Downtown Holiday Inn Express is a great hotel. I love the historic building, the large rooms and the beautifully decorated rooms with hard wood floors. The staff was professional and courteous. The breakfast was a great way to start the day. The location right close to all Cleveland has to offer.
August 26, 2013
Rated

3.0

out of

5.0
 by
Rock2013
Manager Response
We stayed recently for 4 nights. The hotel was beatuiful and the front desk staff helpful. BUT, when we checked in we did not get the room I had reserved, a room with a tub would not be available until the next day. I was told I could change rooms, I declined, I had reserved this room since I was driving for 6 hours and wanted to relax when I arrived. I was told a manager would be told about this. For 2 nights, no one cleaned the room, when I called the front desk the first night, I was told a manager would be advised, and asked if I needed towels or anything. The second night when I called, I was asked the same thing, I needed towels, shampoo and conditioner. I was brought towels, conditioner and lotion. Again told that management would be advised. At no time during our stay were we contacted by a member of management. I think forgettingto clean a guest room is pretty important in the hotel business and was disappointed that this was not addressed with me.
August 26, 2013