Skip Navigation
English
|
|
|
|

Sign In

Book online or call: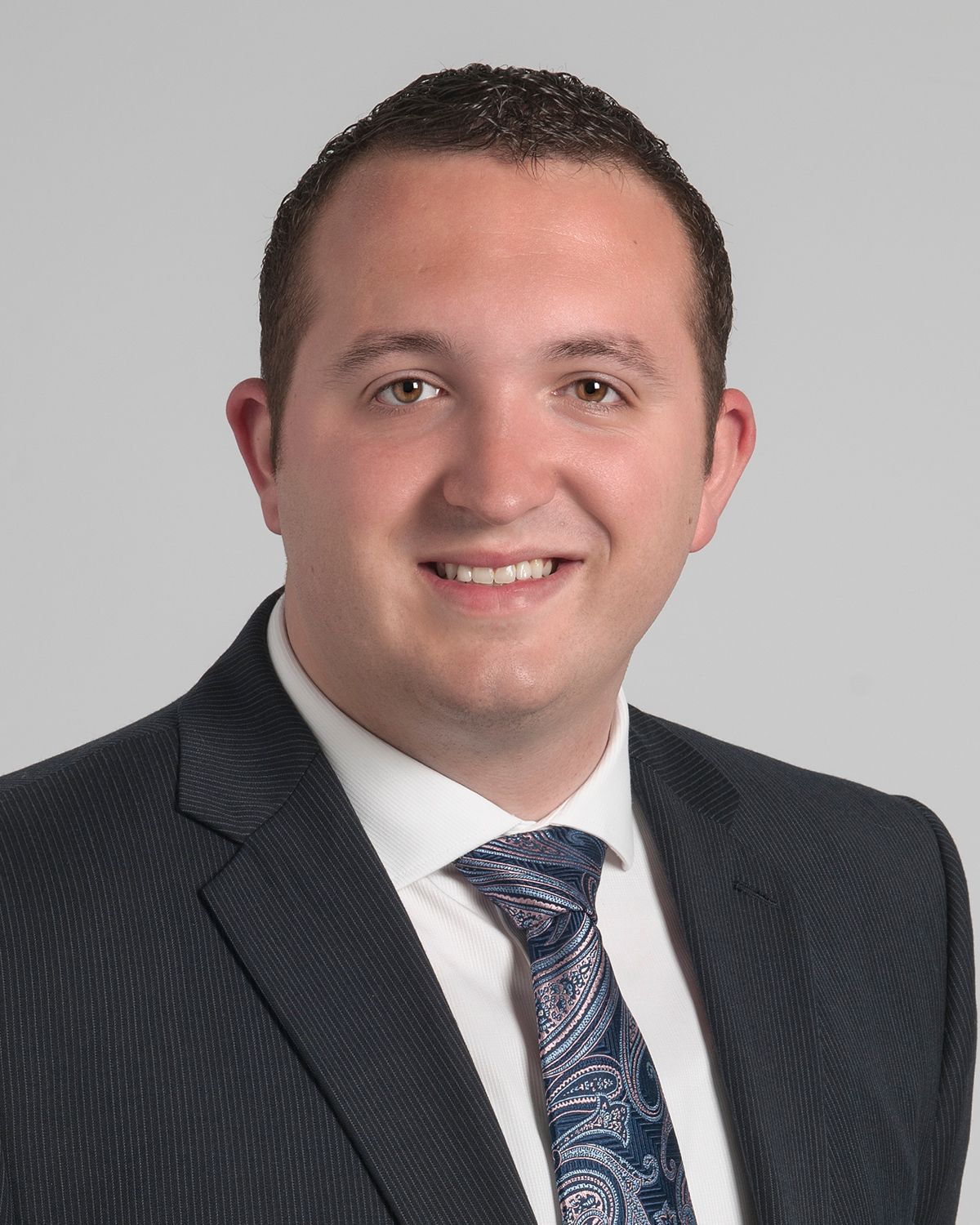 Insider Tips
LOCAL CULTURE
Driving
Cleveland's many attractions and neighborhoods are spread out over a large area including into suburbs and are best visited by car, bus lines, or if you want make sure that everyone has a fun time with out getting lost, we would suggest you leave your car with us and instead take one of our private limousines.
TAKING GOOD CARE OF YOU, CLEVELAND LUXURY HOTEL CLOSE TO THE CLINIC
InterContinental Suites Hotel Cleveland, the region's only wellness focused all-suite hotel, is conveniently located on the Cleveland Clinic campus. An oasis for guests to relax, rejuvenate and improve their overall mental and physical well-being, yet close to the city's most prominent attractions such as the Rock and Roll Hall of Fame and Museum, Cleveland Museum of Art and Cleveland Botanical Garden.
HOTEL HIGHLIGHTS
Restaurant & Lounges

C2 Restaurant, Bar and Lounge delights guests with the experience of fresh, cultural cuisine from Mediterranean countries as rich and diverse in cu...

Amenities & Services

Our fitness centre offers cardio machines, weights and plenty of natural light to brighten your morning workout. You'll also have access to the Wal...

SPECIAL PACKAGES

There's always something special happening at an InterContinental hotel. Whether you are looking for a fun-filled getaway or a place to host your n...
Suites Hotel Cleveland
8800 Euclid Avenue

Cleveland

,

OH

,

44106

United States

Front Desk

+1-216-7074300
Languages spoken by staff
Arabic, English, Spanish, French, Croatian, Hungarian, Italian, Chinese
Pet Policy
The hotel does not allow pets except for service animals. There is no charge for service animals. Our Concierge staff would be please to assist you with referrals for kennels and pet care.
CHECK-IN

3:00 PM

CHECK-OUT

12:00 PM

Late Check out Available
Accessibility
Service animals allowed
14 Room(s) with Accessibility Standards
Parking
Guest Reviews
Rated

4.6

out of

5

 by

116

reviewers.
Rated

5.0

out of

5.0
 by
carrie417
Great!
Staff was friendly and inviting and the rooms were clean and spacious. We would definetley stay here again.
September 9, 2014
Rated

5.0

out of

5.0
excellent treatment during our grandson's surgeries
We began using this Staybridge Suites at Mayfield Heights when our grandson had the second of several surgeries. We had to stay a total of 10 days the first time and then had to return weekly for 3 weeks then every other week over the next three months. The staff got to know us and always greeted us with a smile. Our grandson was only a year old at the time and they were always quick to respond if we needed anything. After the first couple of stays, they recognized us on the phone when we would call ahead and let them know we would be there. We had a 12 hour drive one way and were always greeted and treated as if they were glad to see us even if it was late night.
September 9, 2014
Rated

5.0

out of

5.0
 by
mogmichael
Best of the IHG bunch
As with most every Staybridge Suites out there this one is great. Mayfield is particularly nice as it is in an office park area that is very quiet yet close to downtown Cleveland and the interstates. This is a repeat location for us!
September 8, 2014
Rated

4.0

out of

5.0
 by
Cyclone89
Clean property with great service
A great property for both business and pleasure. The staff is very attentive and will work with you to make your stay the best it can be.
September 8, 2014
Rated

5.0

out of

5.0
 by
Visits Cleveland Plenty
Comfortable Room and Great Location for Work
Since my office is only two buildings away, this place can't be beat for location. On top of that the rooms are always spacious, comfortable and clean. They also serve up food for breakfast, and 3 nights a week there is hot food, beer and wine available for dinner at no cost which is nice if the weather is bad or you just don't feel like going out. If you do want to go out, there aren't any restaurants or bars within easy walking distance, but you are a five or ten minute drive from plenty of options.
September 7, 2014
Rated

4.0

out of

5.0
 by
jkgca
Pleasant Experience
This was my first stay at a Staybridge property. We were there for a wedding and this hotel was adjacent to the Venue. The room was very spacious and clean. The bed was comfortable The room was very quiet. We heard no noise from other rooms or outside. Although, not luxurious, It was a pleasant environment. I would not hesitate to stay again.
September 4, 2014
Rated

5.0

out of

5.0
 by
ebenezer
great stay
Comfortable, clean, quiet, good breakfast and very friendly staff
September 4, 2014
Rated

5.0

out of

5.0
 by
tkdjpm2
Nice Time
I had a nice time at the hotel, but this survey is a bit over kill and repetitive... It should auto fill some of this information on this page as a starting point.
September 2, 2014
Rated

5.0

out of

5.0
 by
abby6224
quiet location
nice quiet location, clean and comfortable with restaurants nearby
September 1, 2014
Rated

5.0

out of

5.0
 by
ray60
great hotel
no better hotel for staying in Mayfield Heights area of Cleveland and a pleasant drive downtown if you stay on Cedar Drive
September 1, 2014
Rated

5.0

out of

5.0
 by
Tall Tim
Nice ammenitites
Nice hotel. A few extras than other hotels which made it nice.
August 25, 2014
Rated

3.0

out of

5.0
over priced small beds
Got to the hotel around 12:00 midnight after driving 7 hours. Went to check in and the doors are locked. Banged on doors until someone opened one. Went to front desk and checked in. When I got to the room it was small and had a QUEEN sized bed. Didn't want to carry my stuff back to the car so we stayed. Woke in the morning and left. Very over priced, never again!
August 25, 2014
Rated

1.0

out of

5.0
 by
jjohnson859
unprofessional and dissapointing
overall the hotel was nice good view pool looked good had gym, grill, etc. which was nice most everything equipment wise worked fine other than the batteries in the remote for the TV were dead. I didn't like the towels they were unbelievably hard really need to get now ones bad.
August 24, 2014
Rated

5.0

out of

5.0
 by
Bump88
Comfortable Home-like Stay
Hotel staff was friendly from start to finish and went out of their way to ensure my stay was a good experience. The room accommodations provide a home-like experience. My room was clean and the bed was comfortable.
August 24, 2014
Rated

5.0

out of

5.0
 by
Gongon
Outstanding service, excellent property! Oh, Yes... We shall return!
This property is excellently managed by Ms Golden and her staff. Kathy and Tess go beyond expectations to see to it that every guest is treated as if they " own the place". Breakfast is extensive, only issue was staff was very slow to refill offerings and needs more staffing on high occupancy mornings. My only other thought is that the rooms should be fully cleaned including vacuum service everyday. Light touch cleaning doesn't do it, especially when booked into a 2 bedroom suite for entertaining purposes. It would be nice to have access to extra chairs if needed .
August 21, 2014
Rated

5.0

out of

5.0
 by
Rkvk
Very pleasant and comfortable room and great service
We stayed there twice for one night each while attending events at Landerhaven. Rooms are very comfortable and clean. The staff is very friendly and helpful. My husband forgot some important items in the room when we left. The staff was extremely helpful and the assistant manager went out of the way to mail things to us. She was extremely patient and friendly. We will be back next time we need to stay in that area.
August 21, 2014
Rated

5.0

out of

5.0
 by
Dave080814
Good hotel worth the cost
Great hotel well worth the cost with friendly staff and a great breakfast.. Hotel had a nice pool and great rooms.
August 20, 2014
Rated

5.0

out of

5.0
 by
theotherguy
Pleasant stay
I stayed for a night at the Staybridge Suites to attend a class reunion at the Landerhaven facility which is located next door. I found the hotel to be very clean with a very nice and comfortable room. The staff was friendly and called my room soon after check-in to make sure everything was to my satisfaction. I would highly recommend this facility, especially if attending an event next door at Landerhaven or on business.
August 20, 2014
Rated

5.0

out of

5.0
 by
Margot B.
Great place to stay.
I visit the area frequently for work and stay in a hotel about twice a month. I had originally decided to stay here because I'd be able to cook some meals in the room and not have to eat out so often. I'm glad I did! Not only are the rooms clean and comfortable, every employee I have ever spoken to there has been helpful, professional and very friendly. Especially Ms. Tessie at the front desk. She is always so nice and pleasant to talk to. She is truly a gem and an asset to your staff.
August 20, 2014
Rated

5.0

out of

5.0
 by
writeagainmom
A welcome retreat after a long day
We had a long day moving our student into a local college recently. Our overnight stay at this location was a welcome retreat. My husband and I stayed in the king bedroom, two young adult children stayed in the separate (2) queen beds bedroom, and we all enjoyed sitting together in the living room. The front desk representative graciously provided information and directions to a local shopping area where we really enjoyed the relaxing, fun atmosphere of the restaurant we had dinner. The next morning, the front desk representative helped again with directions and good advice regarding our visit to the Rock and Roll Hall of Fame. My husband and I appreciated the location right near a local highway, but far enough off the beaten path so it wasn't noisy. The only issue I can think of is the poor condition of some of the local roads we traveled from the college to the facility. Not their fault obviously. The entire route wasn't poor, but portions of Mayfield Road, and a few others were in a terrible state of disrepair. I'm sure there are other routes to use when finding the facility, but we weren't using the main thoroughfare that evening and not familiar with the local area. We will definitely stay at this facility again in the future when visiting our family member.
August 18, 2014
Rated

1.0

out of

5.0
 by
Emho4u1234
Overpriced by all comparisons
The A/C leaked and flooded my carpet without resolution by staff. The hot breakfast buffet is not a quality you would expect for the cost of the room, and the room itself is not what you would expect from a "suite". I would not stay at this hotel again.
August 18, 2014
Rated

1.0

out of

5.0
 by
Emho4u1234
Uncomfotable bed, poor quailty breakfast buffet
This property is a poor value and location. Expected much better.
August 17, 2014
Rated

5.0

out of

5.0
 by
waxman
Great hotel
Everything is awesome about this property, Staff is great. Bed very comfortable. Could not say enough good, I would live here!
August 16, 2014
Rated

5.0

out of

5.0
 by
1Mac
Friendly Staff and Clean, Attractive Facility
Our recent stay at Cleveland Mayfield Heights was a wonderful experience. Everyone was so attentive and helpful for the 3 weeks we were there. One week of that time my husband was a patient at Cleveland Clinic, so I had to leave our cat in the Suite alone for several hours at a time. A magnet on the door announcing "A Pet in the Suite" gave me reassurance that no one would enter while I was away. Everyone was so considerate of us, and offered their support in every way. The facilities were clean and cheery, and the food exceeded all expectations. The fresh fruit every morning was such a healthy way to start the day. Every meal..whether breakfast or the social hour was presented well, and the dining room and buffet area were always clean and polished! It was hard saying good bye to all of our friends we had made. Kind hearts and friendly people made our stay so much easier than it might have been. I would highly recommend this hotel for anyone traveling to Cleveland because they need to be at Cleveland Clinic. It is an easy commute on Cedar Street all the way to the hospital. No highways to deal with. You won't be disappointed in this hotel!
August 13, 2014
Rated

5.0

out of

5.0
 by
OneWestern
great location
This hotel is located close to the city but in a quiet area. The breakfast bar is outstanding. The hotel is very clean and well maintained. I recommend staying here if you are coming to Cleveland.
August 12, 2014
Rated

5.0

out of

5.0
 by
brenda1209
great service.
The hotel staff was very friendly and the hotel was a home away from home atmosphere.
August 11, 2014
Rated

5.0

out of

5.0
 by
OnTheRoadAnne
Terrific Room Layout and convenience
Large, comfy room with TV that rotates for watching from sofa, kitchen or bed. Separate sink from toilet so less waiting if sharing the room. Terrific kitchen area with large fridge and microwave and sink. Large Desk with comfy chair. Perfect hotel office. Well designed.
August 11, 2014
Rated

5.0

out of

5.0
 by
bc2cz
Great for business travel
I really enjoyed my stay at the Staybridge. The room was very big and nicely furnished. I liked the breakfast and dinner, it helped me cut a lot from my budget.
August 11, 2014
Rated

5.0

out of

5.0
 by
Troop 1221
Wonderful hotel for large groups
My Girl Scout (high school age) troop traveled to Cleveland, OH for 3 days of fun. Our stay at the Staybridge Suites Mayfield Heights Beachwood was fantastic! The girls have requested to stay at a Staybridge for our next trip.
August 7, 2014
Rated

5.0

out of

5.0
 by
Mr. Cali
Comfortable bed and excellent service.
From check in to check out the stay was pleasant and comfortable. The staff was exceptional!
August 6, 2014