Skip Navigation
English
|
|
|
|

Sign In

Book online or call: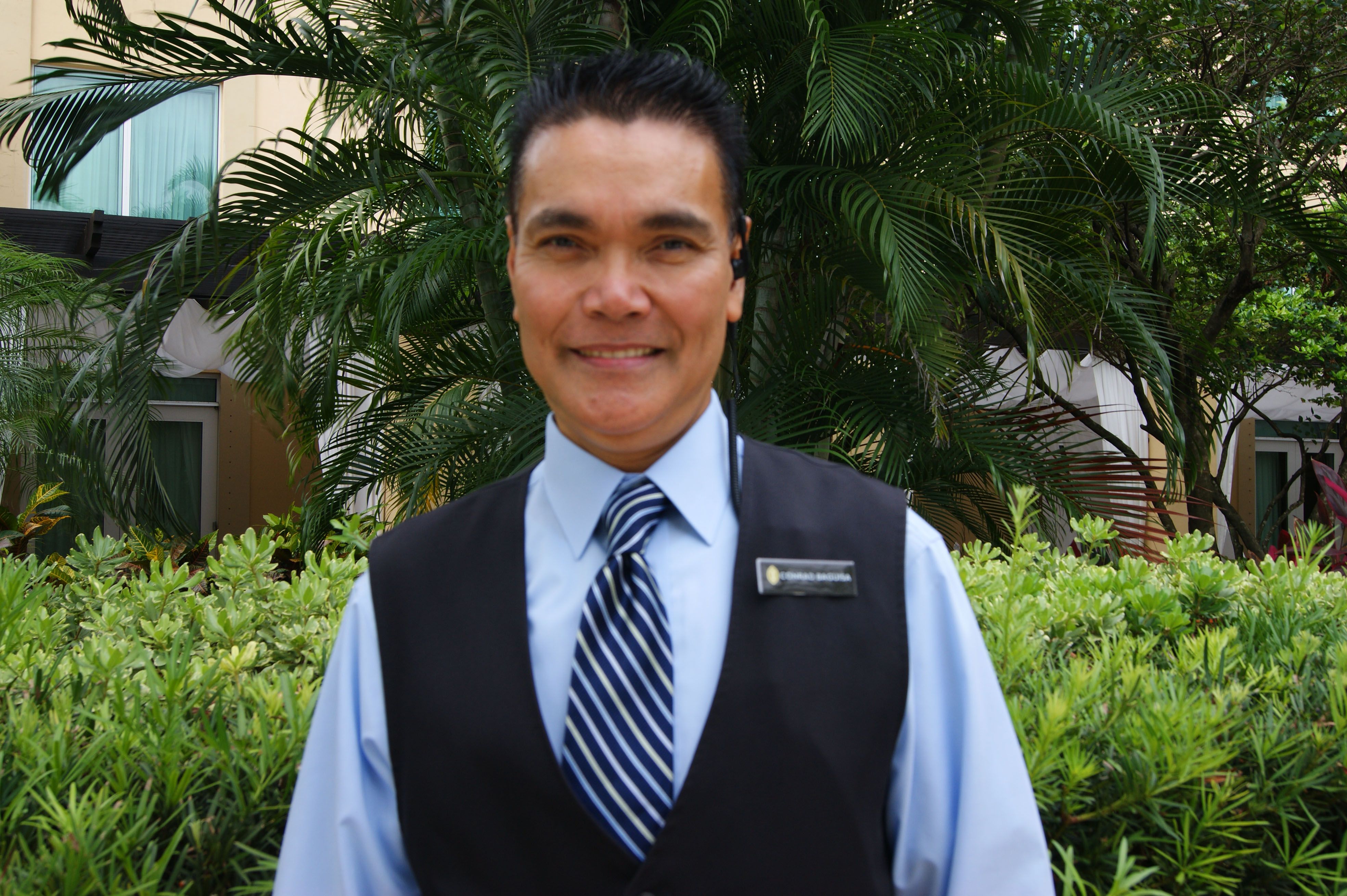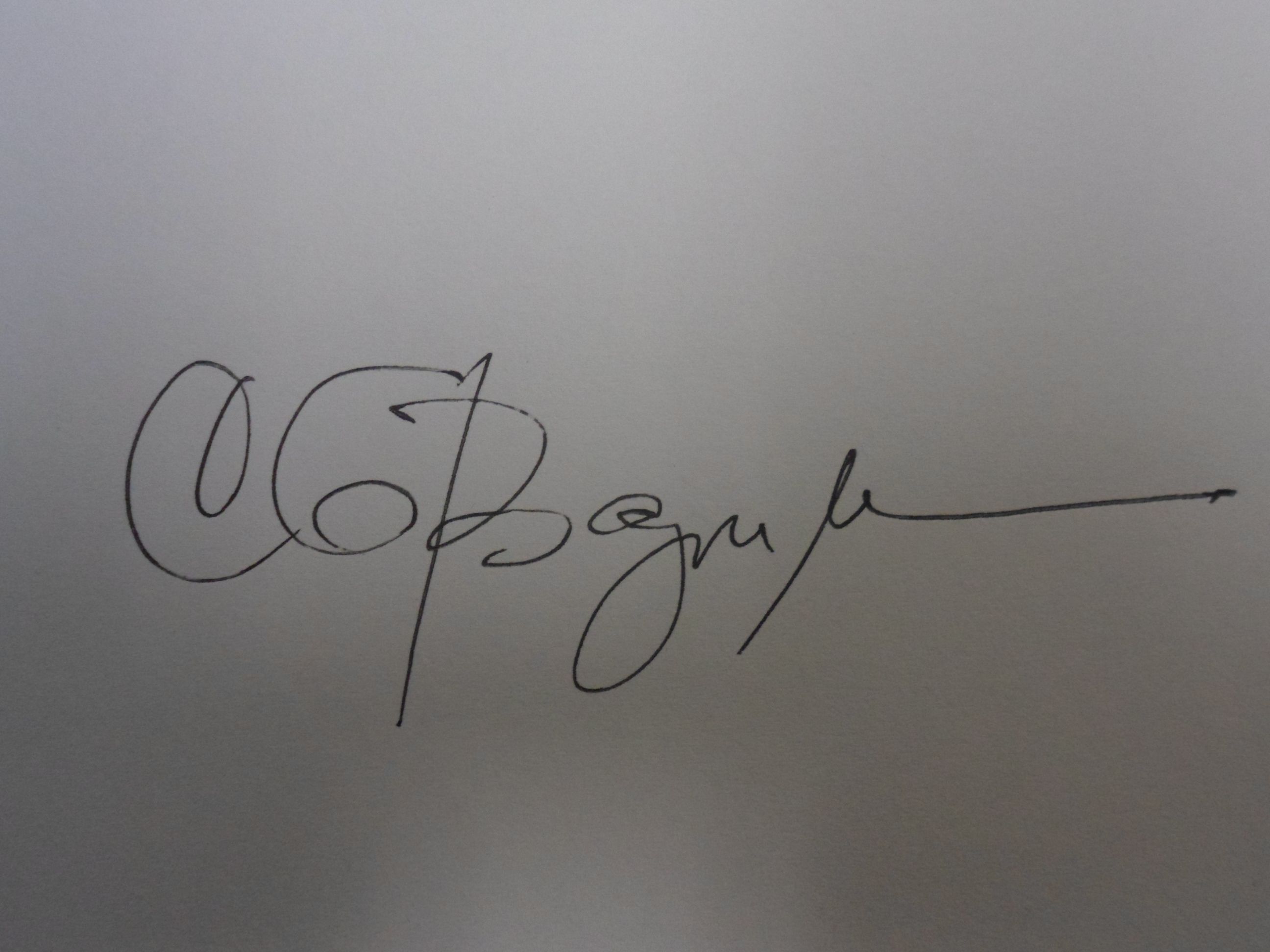 Insider Tips
LOCAL CULTURE
PRACTICE YOUR SPANISH
Though English is used throughout the city, Spanish will be commonly spoken in most areas. Known as the capital of the America's, Miami has latin heritage running through her veins. Certain areas of the city such as Little Havana speak more spanish than others, but dont be surprised to hear other languages as well due to the diversity of the city.
A MIAMI HOTEL THAT'S THE EXECUTIVE CHOICE FOR COMFORT AND CONVENIENCE
Stay in comfort and enjoy the ideal Miami hotel for business or leisure, just 7 miles from Miami International Airport and 4 miles from International Mall and Dolphin Mall. You're also just a short drive from Doral Golf Course, the famous South Beach District, and Little Havana. With luxury suites, sound proof double paned windows, remodeled outdoor pool area, international cuisine and first-class meeting amenities, this Miami hotel makes business travel a pleasure.
HOTEL HIGHLIGHTS
Restaurant & Lounges

InterContinental at Doral Miami features a short but exclusive pairing of dining and bar options. The Armillary Grill offers International dishes t...

Amenities & Services

Our Fitness Centre features state-of the art treadmills, elliptical and weight machines equipped with TVs to help pass the time. An outdoor pool, J...

SPECIAL PACKAGES

There's always something special happening at an InterContinental hotel. Whether you are looking for a fun-filled getaway or a place to host your n...
At Doral Miami
2505 North West 87th Avenue

Doral

,

FL

,

33172-1610

United States

Front Desk

+1-305-4681400
Languages spoken by staff
English, Spanish, French, Italian, Portuguese, Tagalog
Pet Policy
The InterContinental at Doral Miami does not have pet friendly accommodations and as such it is the policy of the hotel not to allow pets unless it is approved by management under special circumstances. A nonrefundable cleaning fee of 250 per room.
CHECK-IN

4:00 PM

CHECK-OUT

12:00 PM

Late Check out Available
Accessibility
Service animals allowed
14 Room(s) with Accessibility Standards
Parking
Guest Reviews
Rated

3.8

out of

5

 by

126

reviewers.
Rated

5.0

out of

5.0
 by
Lucky Bison
Sun and Swim
This hotel is near some busy highways and a hospital. We thought this would keep us up with the noise but we slept surprisingly well. All of the new remodels are great. The pool was warm and private. The breakfast room was beautiful, clean, well-stocked and large. The location is questionable at first glance but we felt very secure there and it was close to shopping and restaurants. Would definitely stay here again.
06 March 2014
Rated

1.0

out of

5.0
 by
golfr1961
Not Miami Lakes
This property is far from Miami Lakes The location is very busy with highway noise and traffic everywhere with very few options for dinning close by The internet is very poor and slow and my toilet made a squealing noise unless I cut off the water supply. The furniture is old and dated and musty The breakfast options where very limited and I would not suggest anyone to stay there. I was recognized as a Platinum member and told that my complimentary water was gone and offered 500 points in return which I have not received wow a bottle of water for staying a couple hundred nights a year seems small
27 February 2014
Rated

5.0

out of

5.0
 by
Islandman1
Welcoming atmosphere, clean rooms
Always feel at home , welcomed .Rooms are nice and clean
19 February 2014
Rated

4.0

out of

5.0
 by
taxjacques
Another Good Stay
We have stayed at this hotel before and will stay again in the future. We come back over and over again for the location, the rates, and the cinnamon rolls at breakfast (I'm serious, I love those things!#. The only drawback is the wifi in our room #415# was a little slow. I don't know whether other guests were bogging it down with their wifi devices but it was a little slow for me to do my work on my laptop #professor grading student assignment submissions).
12 February 2014
Rated

4.0

out of

5.0
 by
Sun Seeker
Good Stay
We stayed just one night in a comfortable king bed room. Staff was very helpful!
04 February 2014
Rated

4.0

out of

5.0
 by
pchenv
Buena Ubicación
El hotel esta a un costado de la Palmetto Highway, fácil de encontrar, la habitación es amplia y cómoda.
31 January 2014
Rated

5.0

out of

5.0
 by
MikaFromFinland
Excellent hotel!
+Clean rooms +Great breakfast +Newspaper was delivered in to the room every morning +Friendy and nice staff +Coffee was available 24h +Wifi worked good -Pool wasnt heated ( or was it? Water was cold) -Pancake-machine was broken almost whole time when we were staying in the hotel :( But worked first two or three days before it broked and was fixed day before we checked out -Gym needs few more dumbbells ;) Would highly recommend this hotel!
27 January 2014
Rated

2.0

out of

5.0
Poor experience
People at arrival were busy talking to other colleagues, so we did not feel welcome. Even though there were no other guests. Rooms were aged and need refresh. Not the experience that we had with Holiday Inn Express before.
23 January 2014
Rated

2.0

out of

5.0
This hotel has declined in quality.
Old and ugly room, air conditioning old, neglected common areas, poor breakfast. Although the staff is friendly, the hotel leaves a lot to be desired it was in previous years. I do not recommend this hotel to anyone.
22 January 2014
Rated

4.0

out of

5.0
 by
Cheto56
Nice as always
Good óption in the Hialeah área with excellent location
15 January 2014
Rated

3.0

out of

5.0
 by
BKinTPA
Average room...bad elevators
The room was not up to the standards I would expect from HI express. The staff was great, but the building was renovated and still showed signs of the old hotel. The elevators were not updated and we actually got stuck in it and had to call for help. The toilet in my room made a lot of noise and ran for several minutes with a loud howling noise. There was no exhaust fan in the bathroom so the room was muggy and the air conditioner did not work properly.
07 January 2014
Rated

4.0

out of

5.0
 by
Stripysox
Pretty good until breakfast
All was good at this hotel until the queue for a seat to have breakfast. This is a reasonable sized hotel but a very small breakfast room, so I presume that queues are a regular feature at popular breakfast times. We did manage to a get a table and the breakfast itself was fine, a reasonable choice of food and drinks. Even with the wait for breaskfast, I would return to this hotel, I'm sure if we had gone for a less obvious breakfast time (not on the hour, with everyone else!) we'd have been fine. The rooms were a good size, the air-con was unusually quiet for a hotel room, everywhere was clean. Check-In was straight-forward, all was good apart from the under-sized breakfast room.
06 January 2014
Rated

1.0

out of

5.0
 by
Unhappy123456
Poor Management
We stayed in two rooms for several nights during the Christmas holidays. False alarm rang nonstop at midnight one evening. All hotel guests on our floor evacuated with their belongings since the siren rang for a long time. There was neither announcement nor any explanation by the staff. There was only one very relaxed Spanish speaking security guard mentioned it was probably a false alarm again when he was asked. Morning breakfast was never enough nor well prepared for the high season. Housekeeping is definitely a bad experience as we got 3 shampoos and no conditioner nor lotion on one day and no bath towels, bathroom rug, shampoo…etc at all the other day. Each day we had to go down to the front desk and asked for the supplies. Worst worst of all finally occurred during our check-out morning (at 6am). Since I would like to save some check-out processing time to ensure we had no problems with meeting our flight schedule, I went to the front desk with my luggage while the others were doing one more round of final walk through to ensure we did not leave any personal belongings behind. They were probably 5 mins behind me or merely the time to wait for another elevator. To my surprise, the staff refused to check me out and demanded to see all of us in person before he was happy to do the check-out. I thought that was definitely an insult to hotel guests. You cannot believe how slow the Internet was. I would not recommend this hotel at all.
01 January 2014
Rated

3.0

out of

5.0
 by
partycrasher
very slow internet
Business travelers are not their main customer when the internet is so slow. Dropped to .10 MPS (yes, point one!) at night, phone modem slow! I saw 6 MPS one day ( I was there 3 nights) but tried at 6am with the same slow speeds. I had files to send to corporate, no luck there. Forget Skype, You Tube, etc obviously. I was told by front desk that it was because so many people use it at night. Right. Time to change servers then guys, you're a hotel! Otherwise clean room ad decent breakfast. But can't recommend hotel to anyone travelling on business and needs a modern internet connection.
25 December 2013
Rated

3.0

out of

5.0
 by
JUANOLAS
Tiny room for reward.
I got a very small room my guess is cause I got it for rewards, Second problem when I got home I realized some new clothes from my shopping was missing, It either was stolen in the room or in the airport I cant tell. Other than that staff is great and hotel is ok.
24 December 2013
Rated

4.0

out of

5.0
 by
Smokey58
Very good bed
Elevator on the left side broke down on fifth floor. Breakfast area run out of creamer( half and half) and had to ask for it three times before it was replaced.
24 December 2013
Rated

5.0

out of

5.0
 by
Picartman
Great breakfast and excellent room
The room was spacious and had everything I needed. It came with a microwave fridge sink and a large bathroom. It had two tv's and the free internet was a plus. Everything about the stay was perfect and I would recommend the holiday inn to anyone.
22 December 2013
Rated

5.0

out of

5.0
 by
Karen6610
excellent service
The manager and staff are terrific and most attentive, without exception. Superb service! Location of the hotel is convenient for shopping and airport access. I only have one suggestion for improvement - I would much prefer if the hotel could use ceramic and glassware in the rooms and restaurant. That would be better for the enironment, and more pleasant for customers. There is too much plastic and styrofoam.
18 December 2013
Rated

5.0

out of

5.0
 by
CoolRunnings67
Wonderful Place to stay
Trust me, I visit Miami at least 3 to 4 times annually and the best recommendation I have ever received was an introduction to the Holiday Inn express. Wonderful team headed by Owen Howe who responded to every request I made, efficient staff at check-in and a wonderful, helpful pleasant Security team. Rooms are adequate size clean, cool and comfortable. Satisfactory breakfast every morning, not the same daily and friendly, and honest grooming team. Perfect location for shopping but unfortunately no shuttle transportation(can't have it all I suppose) Great facilities WIFI, gym pool, clean rooms good atmosphere and free parking!!!!. I really cannot see myself staying anywhere else when visiting Hialeah Miami
04 December 2013
Rated

4.0

out of

5.0
 by
marckchu
nice breakfast
It is a nice hotel. I wil recomend it to my friends.
30 November 2013
Rated

3.0

out of

5.0
 by
sls2
A so-so hotel
The hotel stay was okay. Nothing exciting or impressive. Room was okay, clean, but dated. Room needs updated. Was a little paranoid with security cameras mounted everywhere and security personnel in the parking lots. Overall, an okay hotel, but I've stayed in much nicer Holiday Inns. Was planning a four night stay but checked out and moved to another hotel after first night.
21 November 2013
Rated

5.0

out of

5.0
 by
Mexcuntraveler
Great service and location
We spent two nights at this hotel. The reception staff was very friendy. The room very nice and clean. The best of all, was the Lady at the breakfast bar, named Estela, she was terrific! Very kind, helpful and always ready wiht a big smile. She makes the difference in our Stay. Thanks a lot Estela for your charming help!
14 November 2013
Rated

4.0

out of

5.0
 by
AnaMc
No Complaints
Older hotel, but room was clean and that is all that matters. Excellent hot beakfast included in overnight stay. A big savings there for two people! Staff were very friendly. Would stay here when in this area again on business.
06 November 2013
Rated

4.0

out of

5.0
 by
Leffel
Good Location
The location of this property was very good for making business meetings in Ft. Lauderdale and Miami. Hwy and freeway access was very good. Proximity to grocery store and restaurants was also very good - all within a mile of the property.
28 October 2013
Rated

1.0

out of

5.0
 by
DSac
Would not stay there again
The rooms smelled very musty and damp. Would not go back
25 October 2013
Rated

5.0

out of

5.0
 by
Rosbernyto
I've been treated so nicely
There's nothing to say, just: I LOVED STAYING at the Holiday Inn... Thank you very much, i'll be back soon for sure
13 October 2013
Rated

5.0

out of

5.0
 by
Ani1970
Excelente!!!
I have stayed at this hotel several times since 2006 and have always considered it an ideal hotel for tourists. Good location, good service and comfortable rooms. Certainly recommend this to a friend.
04 October 2013
Rated

1.0

out of

5.0
 by
Wilson0914
longtime customer Disappointed in this location
Being a Rewards Club member and longtime customer this location is the worst!!! There is no type of standard for customer service. This was my WEDDING WEEKEND by the way. For two of our three day stay there were no towels available. The manager on duty does not smile, does not make eye contact and actually argues with customers. He has the mentality of high school boy. Just a horrible experience. Will report to the event company down the street. Will not recommend.
23 September 2013
Rated

5.0

out of

5.0
 by
JEDM
The best vactions
My best vacation. I congratulate you on the service think it was a very positive experience. It is noteworthy that in the estadita congratulate Nayda, Midloune and Milo, who offered their services very well with sound advice and quality service and respect. My congratulations on the people in the reception. Very successful hiring by the Hotel
17 September 2013
Rated

4.0

out of

5.0
 by
steveb54
stop over
Good accommodation.Very comfortable bed. Stayed on loyalty floor with comp water and snacks! Our room was a little noisy as near to interstate. Very comfortable room, and excellent breakfast which was appreciated, as there was a wide selection of hot foods and make yourself pancakes. Pool was not operational due to vandalisum.
04 September 2013