Skip Navigation
English
|
|
|
|

Sign In

Book online or call: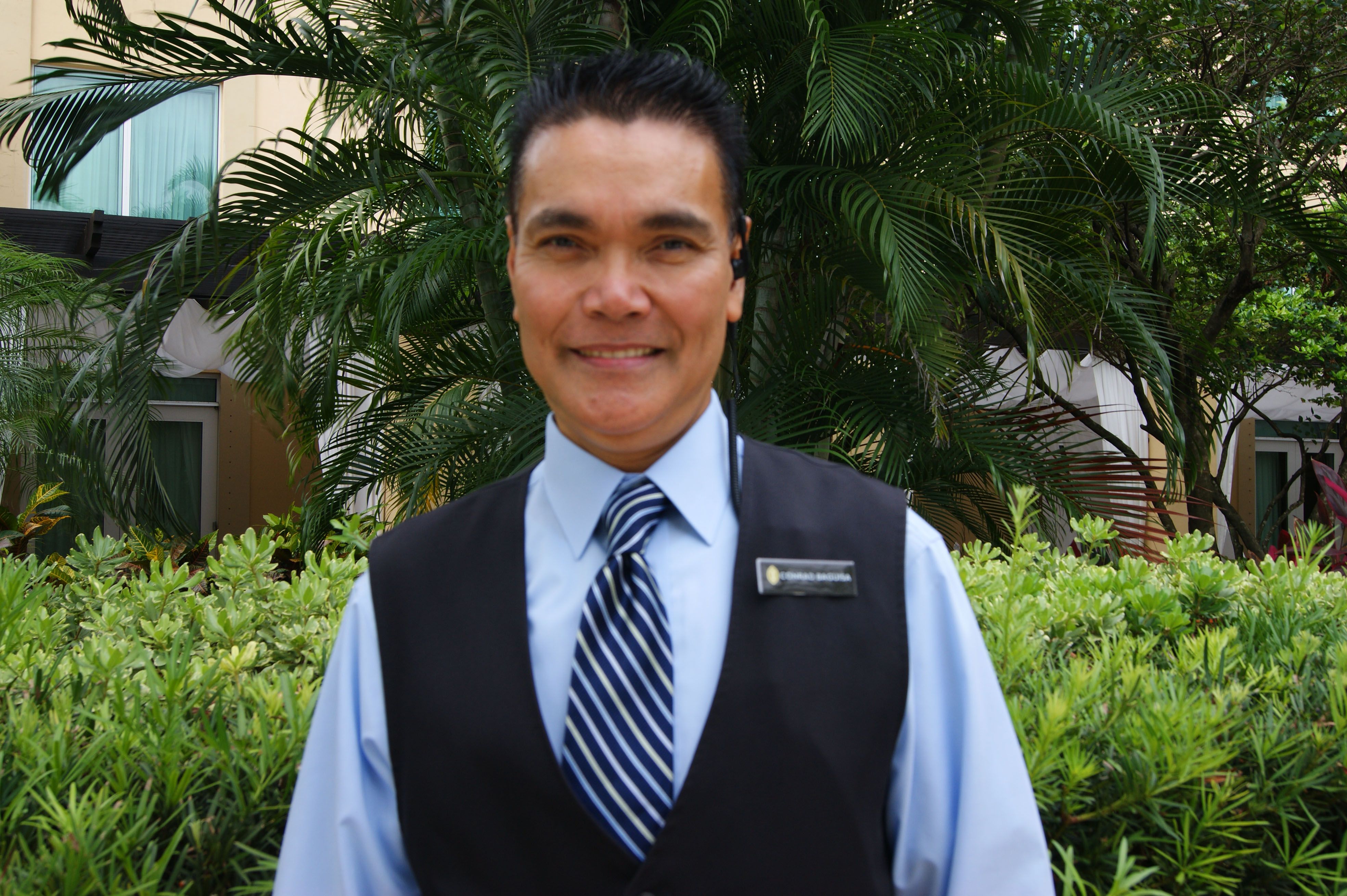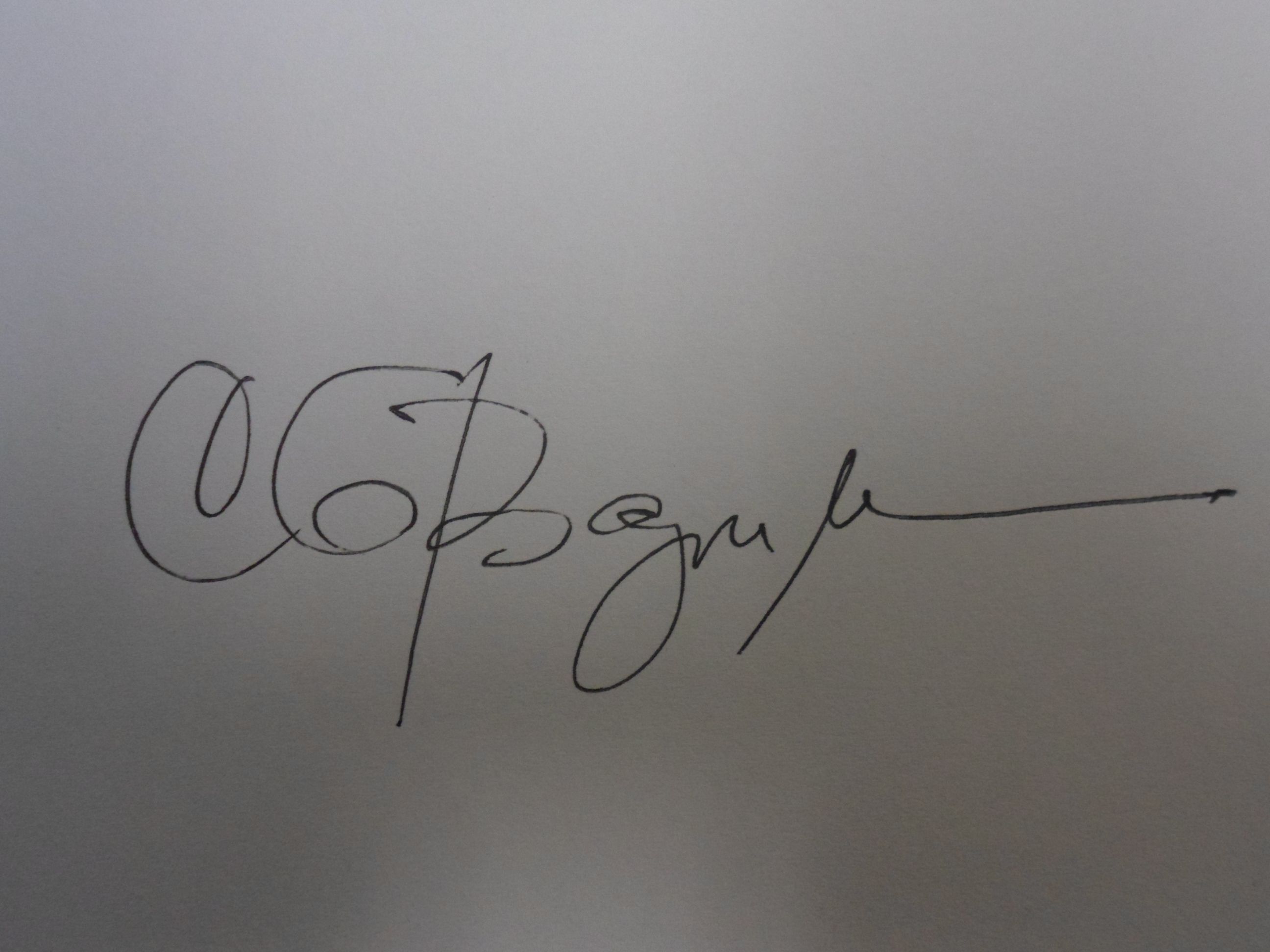 Insider Tips
LOCAL CULTURE
PRACTICE YOUR SPANISH
Though English is used throughout the city, Spanish will be commonly spoken in most areas. Known as the capital of the America's, Miami has latin heritage running through her veins. Certain areas of the city such as Little Havana speak more spanish than others, but dont be surprised to hear other languages as well due to the diversity of the city.
A MIAMI HOTEL THAT'S THE EXECUTIVE CHOICE FOR COMFORT AND CONVENIENCE
Stay in comfort and enjoy the ideal Miami hotel for business or leisure, just 7 miles from Miami International Airport and 4 miles from International Mall and Dolphin Mall. You're also just a short drive from Doral Golf Course, the famous South Beach District, and Little Havana. With luxury suites, sound proof double paned windows, remodeled outdoor pool area, international cuisine and first-class meeting amenities, this Miami hotel makes business travel a pleasure.
HOTEL HIGHLIGHTS
Restaurant & Lounges

InterContinental at Doral Miami features a short but exclusive pairing of dining and bar options. The Armillary Grill offers International dishes t...

Amenities & Services

Our Fitness Centre features state-of the art treadmills, elliptical and weight machines equipped with TVs to help pass the time. An outdoor pool, J...

SPECIAL PACKAGES

There's always something special happening at an InterContinental hotel. Whether you are looking for a fun-filled getaway or a place to host your n...
At Doral Miami
2505 North West 87th Avenue
Doral , FL , 33172-1610
United States
Front Desk +1-305-4681400
Languages spoken by staff
English, Spanish, French, Italian, Portuguese, Tagalog
Pet Policy
The InterContinental at Doral Miami does not have pet friendly accommodations and as such it is the policy of the hotel not to allow pets unless it is approved by management under special circumstances. A nonrefundable cleaning fee of 250 per room.
CHECK-IN

4:00 PM

CHECK-OUT

12:00 PM

Late Check out Available
Accessibility
Service animals allowed
14 Room(s) with Accessibility Standards
Parking
Guest Reviews
Rated

3.7

out of

5

 by

109

reviewers.
Rated

5.0

out of

5.0
 by
Karen6610
excellent service
The manager and staff are terrific and most attentive, without exception. Superb service! Location of the hotel is convenient for shopping and airport access. I only have one suggestion for improvement - I would much prefer if the hotel could use ceramic and glassware in the rooms and restaurant. That would be better for the enironment, and more pleasant for customers. There is too much plastic and styrofoam.
18 December 2013
Rated

5.0

out of

5.0
 by
CoolRunnings67
Wonderful Place to stay
Trust me, I visit Miami at least 3 to 4 times annually and the best recommendation I have ever received was an introduction to the Holiday Inn express. Wonderful team headed by Owen Howe who responded to every request I made, efficient staff at check-in and a wonderful, helpful pleasant Security team. Rooms are adequate size clean, cool and comfortable. Satisfactory breakfast every morning, not the same daily and friendly, and honest grooming team. Perfect location for shopping but unfortunately no shuttle transportation(can't have it all I suppose) Great facilities WIFI, gym pool, clean rooms good atmosphere and free parking!!!!. I really cannot see myself staying anywhere else when visiting Hialeah Miami
04 December 2013
Rated

4.0

out of

5.0
 by
marckchu
nice breakfast
It is a nice hotel. I wil recomend it to my friends.
30 November 2013
Rated

3.0

out of

5.0
 by
sls2
A so-so hotel
The hotel stay was okay. Nothing exciting or impressive. Room was okay, clean, but dated. Room needs updated. Was a little paranoid with security cameras mounted everywhere and security personnel in the parking lots. Overall, an okay hotel, but I've stayed in much nicer Holiday Inns. Was planning a four night stay but checked out and moved to another hotel after first night.
21 November 2013
Rated

5.0

out of

5.0
 by
Mexcuntraveler
Great service and location
We spent two nights at this hotel. The reception staff was very friendy. The room very nice and clean. The best of all, was the Lady at the breakfast bar, named Estela, she was terrific! Very kind, helpful and always ready wiht a big smile. She makes the difference in our Stay. Thanks a lot Estela for your charming help!
14 November 2013
Rated

4.0

out of

5.0
 by
AnaMc
No Complaints
Older hotel, but room was clean and that is all that matters. Excellent hot beakfast included in overnight stay. A big savings there for two people! Staff were very friendly. Would stay here when in this area again on business.
06 November 2013
Rated

4.0

out of

5.0
 by
Leffel
Good Location
The location of this property was very good for making business meetings in Ft. Lauderdale and Miami. Hwy and freeway access was very good. Proximity to grocery store and restaurants was also very good - all within a mile of the property.
28 October 2013
Rated

1.0

out of

5.0
 by
DSac
Would not stay there again
The rooms smelled very musty and damp. Would not go back
25 October 2013
Rated

5.0

out of

5.0
 by
Rosbernyto
I've been treated so nicely
There's nothing to say, just: I LOVED STAYING at the Holiday Inn... Thank you very much, i'll be back soon for sure
13 October 2013
Rated

5.0

out of

5.0
 by
Ani1970
Excelente!!!
I have stayed at this hotel several times since 2006 and have always considered it an ideal hotel for tourists. Good location, good service and comfortable rooms. Certainly recommend this to a friend.
04 October 2013
Rated

1.0

out of

5.0
 by
Wilson0914
longtime customer Disappointed in this location
Being a Rewards Club member and longtime customer this location is the worst!!! There is no type of standard for customer service. This was my WEDDING WEEKEND by the way. For two of our three day stay there were no towels available. The manager on duty does not smile, does not make eye contact and actually argues with customers. He has the mentality of high school boy. Just a horrible experience. Will report to the event company down the street. Will not recommend.
23 September 2013
Rated

5.0

out of

5.0
 by
JEDM
The best vactions
My best vacation. I congratulate you on the service think it was a very positive experience. It is noteworthy that in the estadita congratulate Nayda, Midloune and Milo, who offered their services very well with sound advice and quality service and respect. My congratulations on the people in the reception. Very successful hiring by the Hotel
17 September 2013
Rated

4.0

out of

5.0
 by
steveb54
stop over
Good accommodation.Very comfortable bed. Stayed on loyalty floor with comp water and snacks! Our room was a little noisy as near to interstate. Very comfortable room, and excellent breakfast which was appreciated, as there was a wide selection of hot foods and make yourself pancakes. Pool was not operational due to vandalisum.
04 September 2013
Rated

2.0

out of

5.0
 by
Pappro
Bad wifi, lumpy floors
Average hotel with dated rooms. Feels and smells like an older hotel upon arrival to room. I nearly tripped on initial entrance of room due to the carpet padding being completely pushed Down and feels like your walking on a unlevel slab floor. Overdue for a flooring change. Bed was comfy, and room was clean. The wifi which my computer said I had a 5 out of 5 bars, so no weak signal issue, was DREADFULLY slow. I mean load time for google 20 seconds? I think it is time to upgrade you Internet/hardware. You need something that handles your guest load much better. Staff was nice at check-in. I will be going back to Miami lakes indigo even though this hotel saves me 15 minutes to my destination in horrible south Florida traffic. Which happens to be the next 2 weeks.
03 September 2013
Rated

4.0

out of

5.0
 by
onrwayup
Excellent customer service
This hotel is very comfortable and the staff is very attentive to everyone's needs. I like staying here
02 September 2013
Rated

5.0

out of

5.0
 by
goodju009
room rates
your room rates was not the same when check. from the IGH reward club hotel network was SO I book 3 rooms by priotory member it caught me of guard when i arrive
29 August 2013
Rated

3.0

out of

5.0
 by
Jashaer
Breakfast
You need to include vegetarian meats for non-pork eating guests. Not all guests are fromt the South, therefore, consider including meats that are not pork for breakfast.
26 August 2013
Rated

4.0

out of

5.0
 by
4timevisitor
Good option for work and visit
I've stayed at this location several times when visiting family. Convenient location, fair parking. Easy access to the Palmetto Expressway. Nice staff (the woman who oversees the breakfast area is very friendly and attentive. Keeps the place clean). Breakfast choices are not great, but o.k., standard fare for this type of hotel. The rooms are clean. One elevator was not working for the four days I stayed, which made for long waits sometimes (and the A/C in the working elevator was not functioning). Small but adequate workout room and convenient business center. They have a guard on duty so you'll feel safe about your car in the parking lot.
22 August 2013
Rated

4.0

out of

5.0
 by
AMARE
GOOD HOTEL
VERY CONFORTABLE SECURE AND CLEAN ..MY NEW HOTEL IN MIAMI
21 August 2013
Rated

1.0

out of

5.0
 by
norm1234
441031095
I was near the elevator, there were two, one was out of order. the elevator beeps at every floor, that's annoying. i was facing the front of the building 4th floor over the entrance. horns sounding, waste truck @ 4am back up alarm, got little sleep. at 6am I went to breakfast, (630) start, no coffee even. I had breakfast elsewhere as I had an 8am appointment. I was told I was near to my 8am appointment, turns out I was 10 to 12 miles away, going east. i will not stay at this property again.
20 August 2013
Rated

5.0

out of

5.0
 by
tiesha
Awesome
I can't wait until next vacation to stay at this hotel.
16 August 2013
Rated

5.0

out of

5.0
 by
krystophh
Very Nice Stay
I had a very good time and stay , staff members very helpful and polite
12 August 2013
Rated

2.0

out of

5.0
 by
Springs12
not a happy camper with this particular hotel
I travel one week out of every 1-2 months and try to stay at the Holiday In Express. This hotel chain usually is very consistent, clean, nice staff, etc... However, this particular hotel in Hialeah lacks the nice and comfortable Holiday Inn Express experience I have come to expect. The staff was rude, I had to switch rooms due to noise, the room was very musty and I woke up with allergies, hairdryer overheated and I ran late to a meeting, the maid service came by a little after 9:00 to clean my room and I was still getting ready, etc.... Just not your typical "Holiday Inn Express" experience!
12 August 2013
Rated

5.0

out of

5.0
 by
octhern
Won't hesitate to stay there in the future
Had to make two emergency trips to Hialeah due to family business. Staff was accommodating and professional. Second time, upon learning of my priority club membership, I was given a suite in the fifty floor...much appreciated. Will stay there in the future due to location, cleanliness and friendly staff. Good job.
08 August 2013
Rated

2.0

out of

5.0
 by
dadadad3
odor in the room
Upon arrival I noticed an odor in the room. A musty smell, Mildew maybe. The next day I complained to the front desk, he said he would have housekeeping take care of it. No help.
08 August 2013
Rated

5.0

out of

5.0
 by
Xaviergnz25
Great Service
Was upgrade to a suite due to no availability great.
25 July 2013
Rated

4.0

out of

5.0
 by
Hazel8
Great Service
This location had the best breakfast! The staff and service were great.
24 July 2013
Rated

5.0

out of

5.0
 by
Dax50
Excellent Service
I must say that I truly enjoyed my stay and the staff was very helpful.
16 July 2013
Rated

4.0

out of

5.0
 by
wander321
Great value for Miami Beach access
Suburban location with Don Camaron restaurant just down the road.
05 July 2013
Rated

5.0

out of

5.0
 by
Business271153
Staying is smart
The staff is helpful and courteous and the hotel is comfortable and convenient.
26 June 2013