Skip Navigation
English
|
|
|
|

Sign In

Book online or call: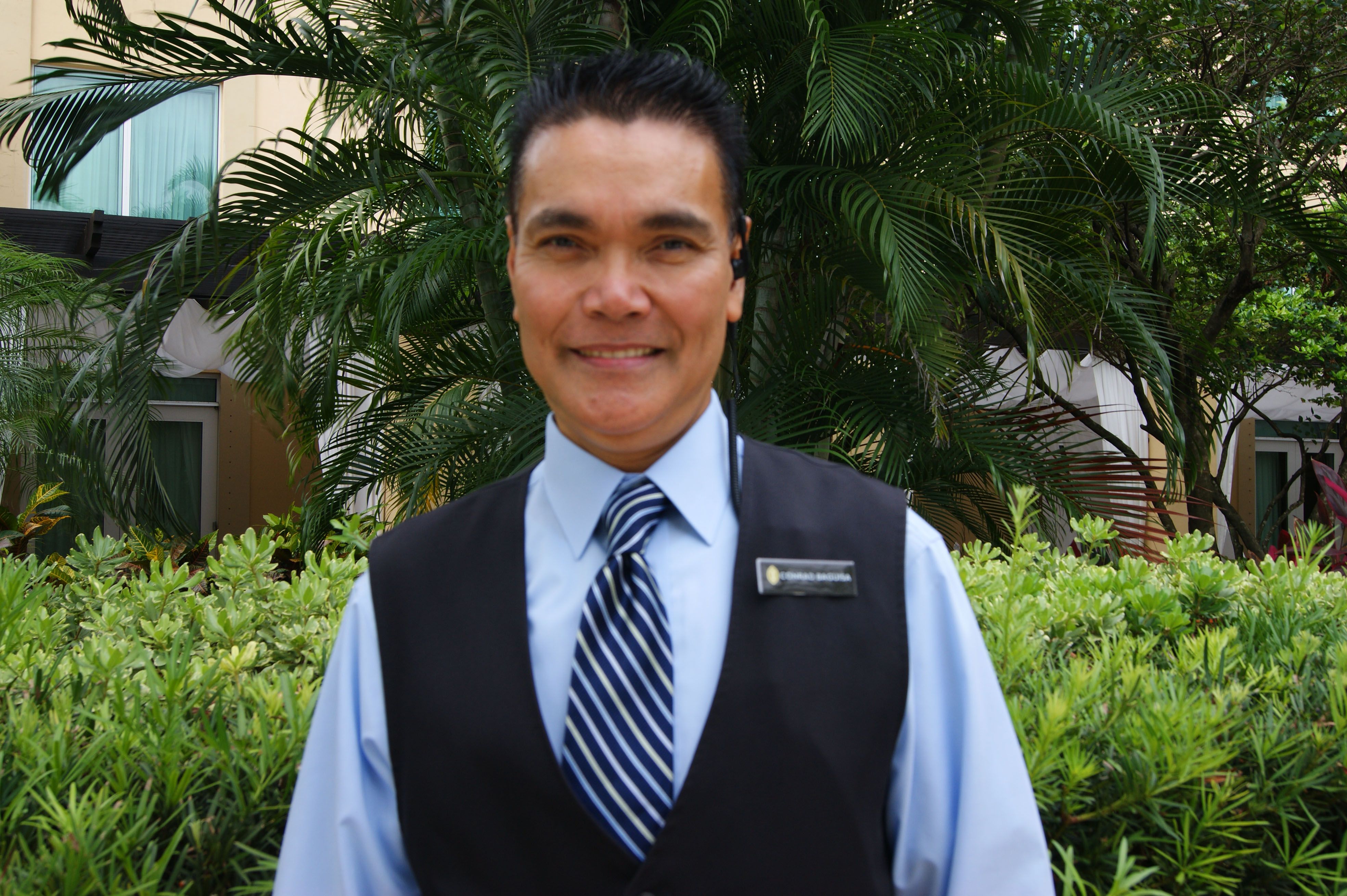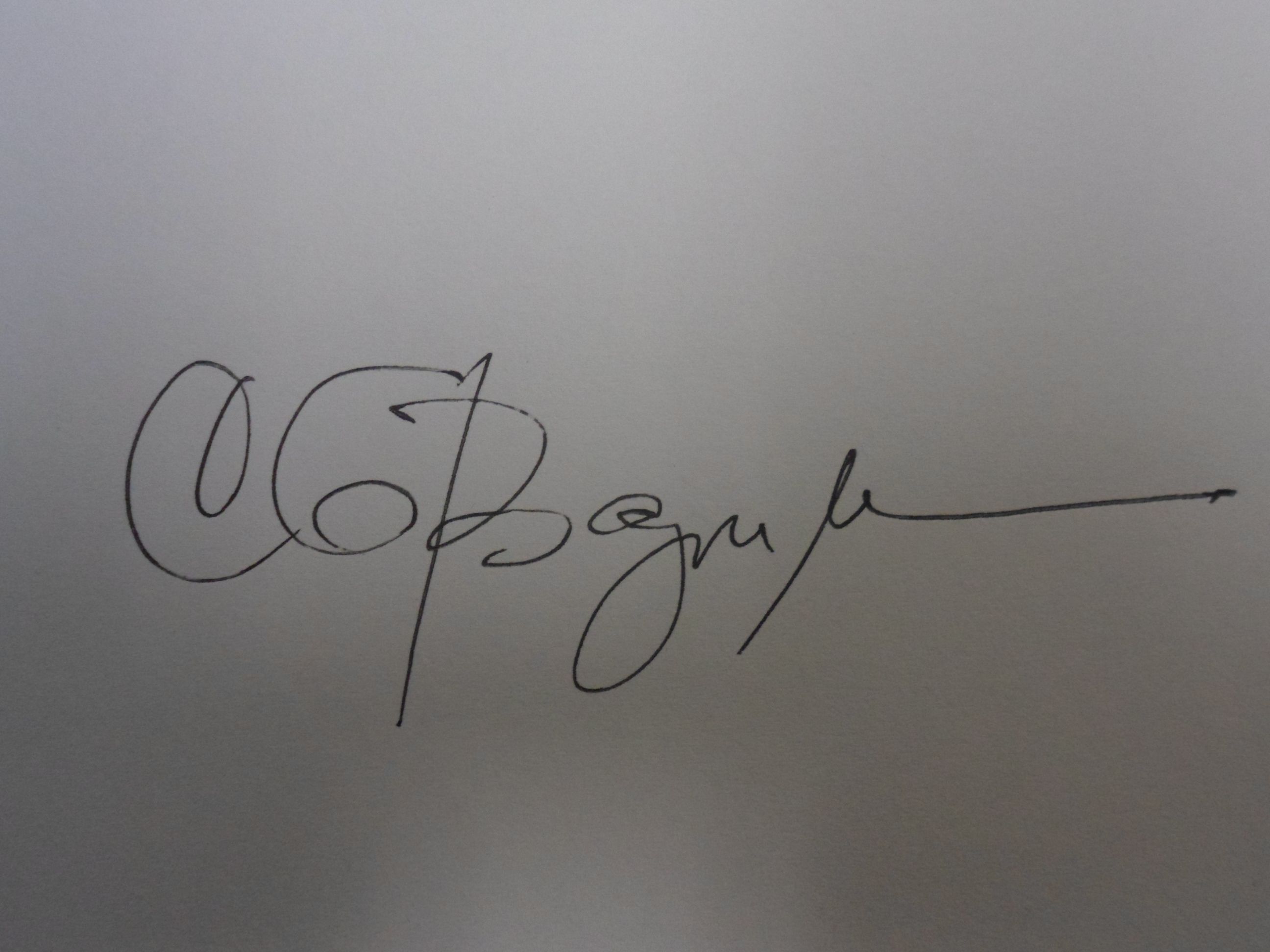 Insider Tips
LOCAL CULTURE
PRACTICE YOUR SPANISH
Though English is used throughout the city, Spanish will be commonly spoken in most areas. Known as the capital of the America's, Miami has latin heritage running through her veins. Certain areas of the city such as Little Havana speak more spanish than others, but dont be surprised to hear other languages as well due to the diversity of the city.
A MIAMI HOTEL THAT'S THE EXECUTIVE CHOICE FOR COMFORT AND CONVENIENCE
Stay in comfort and enjoy the ideal Miami hotel for business or leisure, just 7 miles from Miami International Airport and 4 miles from International Mall and Dolphin Mall. You're also just a short drive from Doral Golf Course, the famous South Beach District, and Little Havana. With luxury suites, sound proof double paned windows, remodeled outdoor pool area, international cuisine and first-class meeting amenities, this Miami hotel makes business travel a pleasure.
HOTEL HIGHLIGHTS
Restaurant & Lounges

InterContinental at Doral Miami features a short but exclusive pairing of dining and bar options. The Armillary Grill offers International dishes t...

Amenities & Services

Our Fitness Centre features state-of the art treadmills, elliptical and weight machines equipped with TVs to help pass the time. An outdoor pool, J...

SPECIAL PACKAGES

There's always something special happening at an InterContinental hotel. Whether you are looking for a fun-filled getaway or a place to host your n...
At Doral Miami
2505 North West 87th Avenue

Doral

,

FL

,

33172-1610

United States

Front Desk

+1-305-4681400
Languages spoken by staff
English, Spanish, French, Italian, Portuguese, Tagalog
Pet Policy
The InterContinental at Doral Miami does not have pet friendly accommodations and as such it is the policy of the hotel not to allow pets unless it is approved by management under special circumstances. A nonrefundable cleaning fee of 250 per room.
CHECK-IN

4:00 PM

CHECK-OUT

12:00 PM

Late Check out Available
Accessibility
Service animals allowed
14 Room(s) with Accessibility Standards
Parking
Guest Reviews
Rated

4.0

out of

5

 by

48

reviewers.
Rated

4.0

out of

5.0
 by
Tracey2
nice option
Hotel was clean, convenient and comfortable. Only suggestion is to have all employees speak and understand English. At points it was difficult to communicate with front desk as many did not speak English.
August 2, 2014
Rated

3.0

out of

5.0
 by
Monskibo
Comunication
The staff could hardly understand anything I said.. I ask for more wash cloth and the gave me only two for four people.....
July 30, 2014
Rated

5.0

out of

5.0
 by
mandkpro
Great Service
Front desk pleasant and responsive to problems. Breakfast and manager's reception make a big difference.
July 21, 2014
Rated

5.0

out of

5.0
 by
lola61
Wonderful Time!
This is an amazing place to stay. The excellent service we found here made us to extend our visit for one more day. We are thankful for the great people that took care of us during this short vacation. Special thanks to Paul at the front desk. You are unequivocally the best. Libia and Ivan from PA.
July 20, 2014
Rated

5.0

out of

5.0
 by
callier
hotel approval
Let front desk at the hotel you're staying have more input on availability decisions.
July 6, 2014
Rated

5.0

out of

5.0
 by
Aussie Guy
Best staff I have encountered in a Hotel
The hotel is nice, not the newest but they have done a lot of renovations, rooms are large enough and the interior is fine. The defining thing about this hotel is the staff, by far the friendliest staff I have encountered in a hotel in many years. I travel for work all the time and stay in hotels for about 5 months a year and the staff here are the best of any hotel I have stayed in.
July 4, 2014
Rated

5.0

out of

5.0
 by
343455
servicio excelente
Muy buen hotel, excelente ubicación, cuenta con una mini cancha para deportes, facilidades para hacer barbecue, buen espacio en las habitaciones, excelente equipamento de la cocina en las habitaciones, lo recomiendo de todas maneras
July 1, 2014
Rated

5.0

out of

5.0
 by
eraus
Muy Comodo, excelente descanso y facilidades
A pasos de Ale House, Bancos, Aeropuerto, ambiente familiar muy comodo, amigables. Rico desayuno Amplio estacionamiento
June 25, 2014
Rated

1.0

out of

5.0
 by
Unsatisfied customer 2
Nothing
There was nothing memorable about this hotel or stay.
June 23, 2014
Rated

5.0

out of

5.0
 by
Vantroi
La habitacion mas completa que he visto
Este hotel tiene las habiaciones mas completas que haya visto!!!
June 22, 2014
Rated

5.0

out of

5.0
 by
Kings66
Nice room
great experience enjoyed every day.............. R
June 16, 2014
Rated

5.0

out of

5.0
 by
Palopin
Small bathroom
Small bathroom, small seating area for breakfast. Chairs are too high for the tables.
June 10, 2014
Rated

5.0

out of

5.0
 by
Penalver
Servicio Muy Particular
He estado en hoteles de lujo en muchos paises, y mi opinion es que Staybridge Doral, en Florida, es una experiencia muy positiva y particular para un huesped. Atenci[on inmejorable, desayunos bien balanceados, cenas tematicas y diferentes. Hay una media cancha de basket, muy oportuna a la hora del atardecer. En fin un a experiencia para sentirse muy en cionfianza.
June 7, 2014
Rated

5.0

out of

5.0
 by
sbcali2014
wonderful experience
This hotel was in a remodel phase but what they remodeled was beautiful. I could not tell they were remodeling except for a few signs that said so. The staff was amazing and I wish I could remember the name of the lady at the front desk. She was very helpful. The other staff members would smile and say hi which I like better than the "I'm not here you can't see me". The room was fantastic and I'm very picky.
June 5, 2014
Rated

5.0

out of

5.0
 by
NIkky79
Great Staff
The staff went above and beyond and were very alert to any of my needs.... Definetly coming back whenever I fly out to Miami and a huge thank you to Benny for helping me load all my packages into my car.
June 1, 2014
Rated

5.0

out of

5.0
 by
P.Rossi
Definetely recommend
Very friendly staff. Amenities recently remodelled. Excellent breakfast and very nice happy hour.
May 31, 2014
Rated

5.0

out of

5.0
 by
Aledem
"Mas que excelente "
me alojo en el Staybridge hace varios años ,cada vez mejor!! el 9 de mayo fuimos con amigas y lo pasamos genial ,el desayuno increíble, la señora que lo sirve siempre dispuesta a que nada te falte tiene comida los martes miercoles y jueves .wifi gratis los chicos de la"front desk, Luis Ricardo Karen son atentos y te solucionan todas tus dudas ,el hotel esta en reforma pero ni se nota en el dia a dia ,esta quedando genial tiene traslado al aeropuerto y shoping gratutito !las habitaciones son amplias y esta vez me toco dormir en el sofa ,nuevo con sabanas y cobertor . destaco la impecable atención de Luisana que esta en todos los detalles par que nuestra estadía sea de lo mejor ,siempre con una agradble sonrisa .gracias!!!
May 29, 2014
Rated

1.0

out of

5.0
 by
Nissan
awful service and attitude, poor communication between staff members
General attitude and the way the staff talks to customers is simply awful and makes you feel like you got into a cheap motel that's barely worth the money you're spending. I came there with my family we were 5, bought some steaks from Walmart and the grill's gas in the tank ran out in the middle of the cooking. we booked a room with 2 beds a week before we got there - when we got there it was taken. we made it very clear that we wanted to pay cash even though we were requested to give the front desk a credit card for a deposit,so we did and everything eventually was charged off our card. The hotel was under construction we woke up early because of the noises and construction guys were carrying stuff,blocking passages,elevators and get the cars in the parking lots dirty with white paint no one let us know this is going on before we arrived. WE WERE CHARM ED MORE THAN WE WERE SUPPOSED TO BE.good thing that we checked and figured it out ourselves. One of their managers was very rude to me when I complained, I was surprise she even works with people by the way she talks.
March 21, 2014
Rated

4.0

out of

5.0
 by
Manuel NY
In the midst of a renovation but very comfortable stay!
The property was in the midst of a renovation so the hallways and common areas looked messy but the rooms were comfortable and spacious. Internet speed was on the slow side. The front desk clerks were great! In particular Ricardo was very helpful and cheerful.
March 12, 2014
Rated

1.0

out of

5.0
 by
Eric999
Staff Great - Hotel was a building site
First & foremost the staff were great. However the hotel was a building site, reception & breakfast area was severely affected by the refurbishment programme, the business centre did not exist, we were directed to the adjacent Holiday Inn, which was also going through a refurbishment. We should have been advised of the refurbishment before we arrived at the hotel. Our room was obviously pre refurbishment, with the couch having what looked like cigarette burn on the cushion, 1 1/2" scratch on the lounge TV & inappropriate dining room chairs at the breakfast bar, the telephones were not working properly, If it was not for the great hard working staff we would have checked out about 1 hour after arrival. There was a basketball court outside our bedroom window which had a floodlight operating all through the night & inadequate window curtains which prevented the light shining into our room.
November 23, 2013
Rated

1.0

out of

5.0
 by
BusinessTraveler2436
Smoke Filled Room in Disrepair - Dirty Hotel
I arrived at between 9:00 and 10:00 PM on Monday night. The hotel is clearly being renovated, but is a mess in the interim. When I arrived at my room, I was sickened by the cigarette smoke. The room was old, stained and in disrepair. The couch had cigarette burns on it. The kitchen sink faucet was beat up and barely worked. I called the front desk and asked for a room (non-smoking) as I reserved when made the reservation over a week ago. I was plainly told that she had no other rooms and that management oversold the hotel. Well for a oversold hotel, the lobby sure was empty at breakfast. There was three, maybe four other parties at 7:30 AM breakfast other than me. They were out of coffee and had little options for breakfast. No way I would stay there again. And if the Holiday Inn next door is associated with this property, I will never stay there either. I'm supprised they are allowed to carry the IHG Staybridge name.
October 5, 2013
Rated

4.0

out of

5.0
 by
JorgeH
Very customer service oriented staff
The hotel is just fine. It is running some renovations. However, I never felt uncomfortable due to those renovations. Breakfast was ok typical of this type of hotels. The room was a little old but clean and spacious. Internet is free and was very good with strong signal. The best part was the staff who was very friendly and ready to help on any of your requests. Location is close to airport and international and dolphin malls for shopping.
October 2, 2013
Rated

3.0

out of

5.0
 by
spoilfish
Interesting
The rooms are still run down, the kitchen needs updating, the carpet needs cleaning, there needs to be safes installed in the room - (During my visit last 2weeks the front desk clerk tried to convince me twice that I was not looking hard enough for the room safe lol. He then asked his manager who informed them that there were no safes in the room). Breakfast was so so. Hotel rooms need updating badly.
September 11, 2013
Rated

3.0

out of

5.0
 by
sammy1230
Gym Laundry, Staff
The gym equipment is in horrible condition at best. the weight machine is always missing pins. The cables need adjustment and overall the equipment is out of date.The treadmill and bike are adequate at best. The laundry room while useful still has machines that are out of order and dryers that dont dry your clothes thoroughly. They are also old and dated. The staff is short handed and servicing of my room is often done after 5pm . By then I do not want to be bothered after a long day at work. I have been staying there in the Doral location on business since DEC. 12. I consider this my home away from home , but I am considering taking my business elsewhere as well as my other 4 co- workers that stay there on business. We are Platinum Elite members, but get treated as we do not exist at times. My advise is Get this place in shape or 4 loyal customers will walk away never to return.
September 10, 2013
Rated

4.0

out of

5.0
 by
queenbee2013
warm welcome
We stayed here for a pre-cruise stay. The room had a nice home like feeling. The staff was great and very helpful. I did not care for the evening reception food. The Basketball hoop was a hit with the kids. i would stay here again.
August 22, 2013
Rated

4.0

out of

5.0
 by
Donaldson59
Great service, uncomfortable bed.
Our stay was excellent overall. The people at the desk were very courteous and helpful. They provided me a free shuttle to Miami International airport where I picked up a rental car. They also gave us until 2 p.m. to check out of the hotel on July 18th, which came in handy since it took longer to pick up the rental car than I expected. The beds in the suite were comfortable but the sofa fold out bed was uncomfortable with the springs digging into my back through the thin mattress.
July 25, 2013
Rated

2.0

out of

5.0
 by
Maxalerheim
Bad smelling rooms
After making a early reservation for a non-smoking room a smoking room in the 9th floor was provided smelling very bad. You should close this floor.
July 16, 2013
Rated

2.0

out of

5.0
 by
ZakSul
I had better hotels for the price
I had more expectation from the hotel as it was advertised in the website, and I found out it was an average hotel like Holiday inn. The bathroom is average to poor, the bedroom and living room was comfortable. The breakfast and happy hours was great. Staff was courteous. Ensure the bathrooms drywall are finish properly, no patch work to cover holes. Entrance to hotel was confusing.
May 29, 2013
Rated

5.0

out of

5.0
 by
Spanishowser
Great time had by all
First time in Staybridge Suites, and was thoroughly inmpressed. In a large part this was due to the staff, everyone we met from the front desk, through housekeeping to maintenance was friendly, helpful and obviously had a strong customer service ethic imparted to them. What a great team, and thanks also to the General Manager Guillermo who sorted out some specific aspects of our stay for us when we were booking. The hotel was fab - facilities excellent (basketball court, BBQ, pool, library etc). We stayed on Points, but even so felt we were getting a very good deal. Doral seemed a nice area of Miami - plenty of shops, malls & restaurants within a short drive, and easy access to the freeways and express ways for getting out and about a bit further. The evening food mid-week was surprisingly high quality ! Would certainly stay again if ever in Miami.
April 29, 2013
Rated

4.0

out of

5.0
 by
Girlie
It was a comfortable stay
It was my first time saying at the Staybridge and i was amazed how clean and comfortable my room was. The service was amazing the people are nice and friendly. I will defiantly stay at the Staybridge again.
April 26, 2013