Skip Navigation
English
|
|
|
|

Sign In

Book online or call: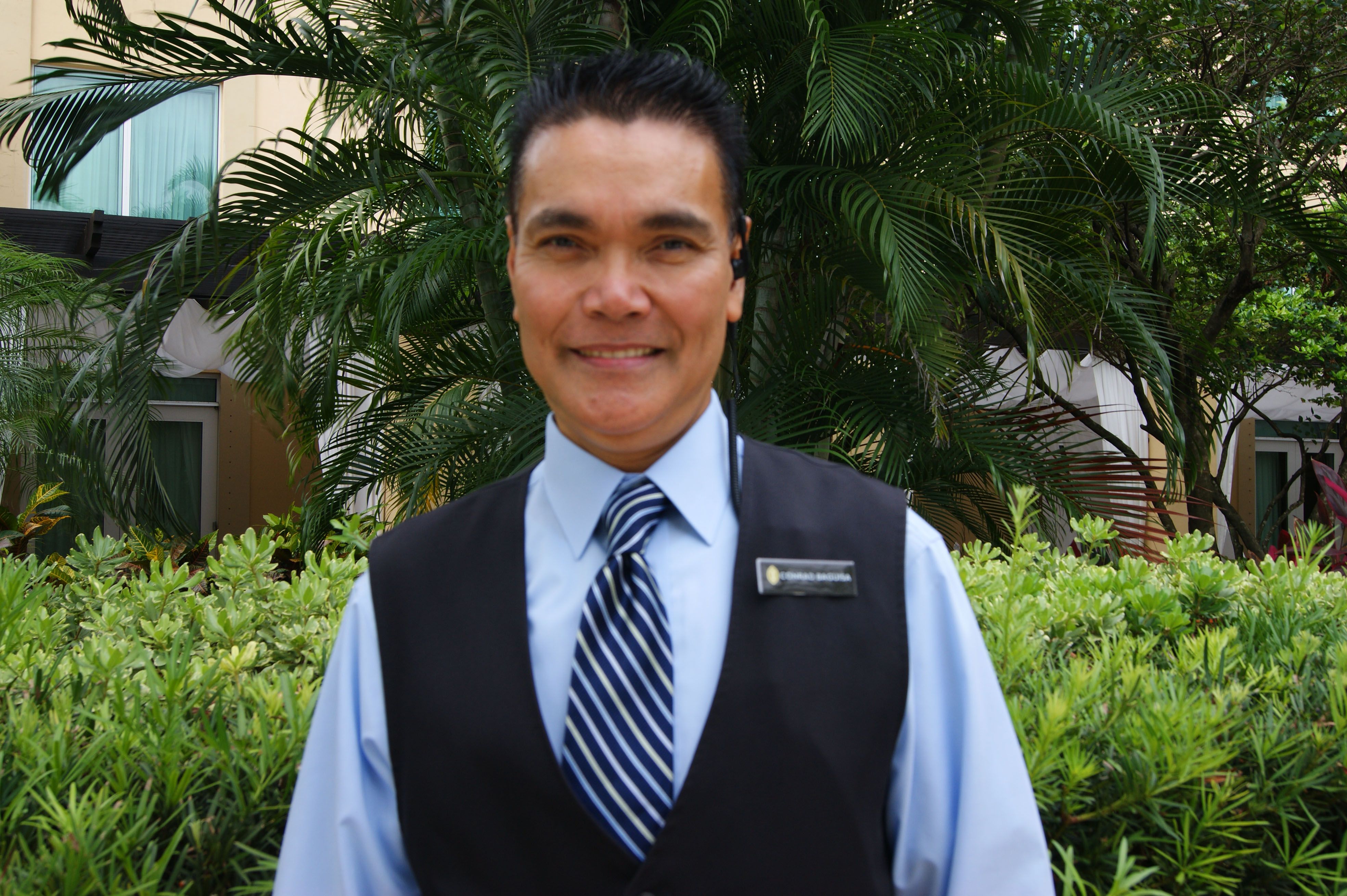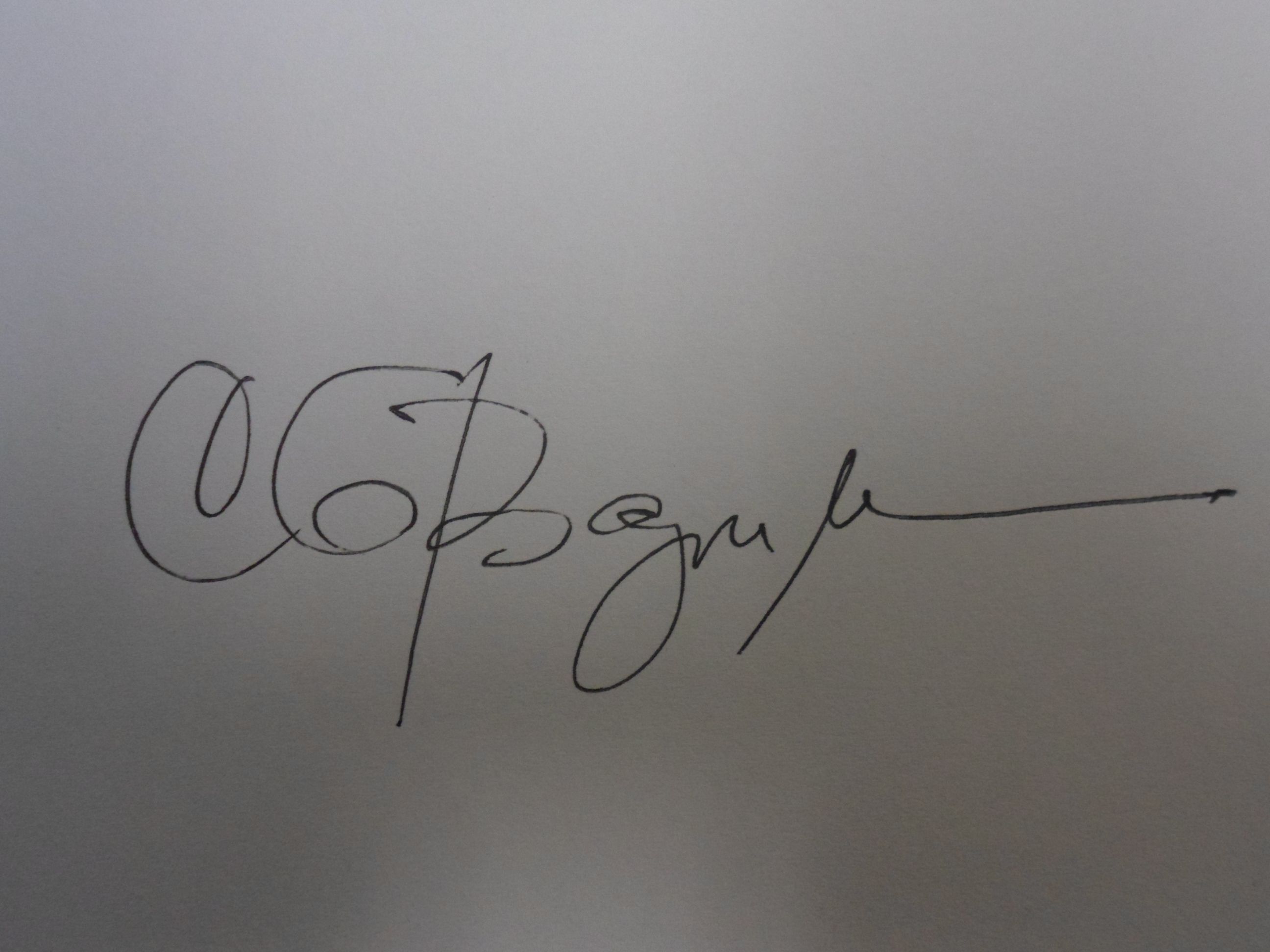 Insider Tips
LOCAL CULTURE
PRACTICE YOUR SPANISH
Though English is used throughout the city, Spanish will be commonly spoken in most areas. Known as the capital of the America's, Miami has latin heritage running through her veins. Certain areas of the city such as Little Havana speak more spanish than others, but dont be surprised to hear other languages as well due to the diversity of the city.
A MIAMI HOTEL THAT'S THE EXECUTIVE CHOICE FOR COMFORT AND CONVENIENCE
Stay in comfort and enjoy the ideal Miami hotel for business or leisure, just 7 miles from Miami International Airport and 4 miles from International Mall and Dolphin Mall. You're also just a short drive from Doral Golf Course, the famous South Beach District, and Little Havana. With luxury suites, sound proof double paned windows, remodeled outdoor pool area, international cuisine and first-class meeting amenities, this Miami hotel makes business travel a pleasure.
HOTEL HIGHLIGHTS
Restaurant & Lounges

InterContinental at Doral Miami features a short but exclusive pairing of dining and bar options. The Armillary Grill offers International dishes t...

Amenities & Services

Our Fitness Centre features state-of the art treadmills, elliptical and weight machines equipped with TVs to help pass the time. An outdoor pool, J...

SPECIAL PACKAGES

There's always something special happening at an InterContinental hotel. Whether you are looking for a fun-filled getaway or a place to host your n...
At Doral Miami
2505 North West 87th Avenue

Doral

,

FL

,

33172-1610

United States

Front Desk

+1-305-4681400
Languages spoken by staff
English, Spanish, French, Italian, Portuguese, Tagalog
Pet Policy
The InterContinental at Doral Miami does not have pet friendly accommodations and as such it is the policy of the hotel not to allow pets unless it is approved by management under special circumstances. A nonrefundable cleaning fee of 250 per room.
CHECK-IN

4:00 PM

CHECK-OUT

12:00 PM

Late Check out Available
Accessibility
Service animals allowed
14 Room(s) with Accessibility Standards
Parking
Guest Reviews
Rated

3.8

out of

5

 by

167

reviewers.
Rated

5.0

out of

5.0
 by
stueylee
ok hoilday inn
The actual hotel is good with very attentive staff. The only let down for me l,which wasntnthe hotels fault is the roads around the hotel are under construction and is shockingly bad getting in and out of Tue hotel.
August 31, 2014
Rated

5.0

out of

5.0
 by
Scotty80
Great hotel bar and restaurant
Very nice hotel, not typical airport stay. Excellent Bar and Restaurant with wonderful staff. Great food and drink choices with an outstanding view of Miami!!
August 30, 2014
Rated

3.0

out of

5.0
 by
Spiderweb
Stay Aug 2014
Stayed at this hotel Aug 2014 - convienient to airport and clean, however older building and facitlities are a bit run down. Have stayed at a lot of holiday inns and this was below average.
August 22, 2014
Rated

4.0

out of

5.0
 by
Traveler2718
Low flow faucets are frustrating
The hotel was nice overall, but the ride from the airport was uncomfortable as the A/C in the shuttle van was not working. The only other complaint is the low flow faucets in the bathroom make brushing teeth and shaving difficult. I'd choose another hotel just for this reason.
August 22, 2014
Rated

2.0

out of

5.0
 by
Roger292
Not really a place for vacation
Except for the front desk lady staff, the rest of them looked unhappy and rude. One of the working staff commented something which (if I heard him correctly) was racist. He mentioned that he liked our ethnicity and offered to take our bags to our room. When we declined it, his behavior was rude the next day. He took our bags for temporary storage and kept it somewhere where the rest of the staff couldn't find it. We waited 10 precious minutes during which none of the staffs were courteous enough to explain the situation that the bags were missing and they were searching for it. Moreover, we missed the bus to Orlando (the only reason why we booked this hotel cause it was closer to the bus stop) because our 10 minutes got wasted. Apart from that, except for the reception area, the rest of the place looked old including the rooms. The king-size bed room was very small for the stay and there was no special feeling at the hotel. We were charged for the breakfast along with the room and were told by the staff (who looked unhappy to help) that we will be given only toast and eggs whereas the rest of the breakfast is for people who pay. We wouldn't mind paying for the breakfast but why were we asked to buy a breakfast package that only gave less options?
August 18, 2014
Rated

5.0

out of

5.0
 by
originalJlo
Park. Stay. Fly.
Stayed the night before our trip and left car. We were pleased enough to stay the night after our trip also. Room was even better!
August 18, 2014
Rated

4.0

out of

5.0
 by
JayLeo
Holiday Inn Review
It was ok. The renovations were a little overwhelming in the bar area. The food in the dining room was overpriced for what they offered. I enjoyed the room, it was comfortable, even had a microwave and fridge!
August 14, 2014
Rated

4.0

out of

5.0
 by
Travis31
Hotel Stay
Everything really was good and I did enjoy myself. I just had two issues, 1) the hair dryer was inoperable in room 200. 2) Who in the world changes the breakfast plans while people are in the hotel already? What if I didn't have any extra money but you were going to charge my _____(use your own terminology) because the tickets are turned into a voucher! Not to mention what situation you put your employees in because you failed to draft a memo up and put it under every door I can't imagine how a family of 5 might have felt compared to myself because it was just me. I'm NOT the one for a surprise due to I plan and budget things out just like everybody else. That was the ONLY uncool/unprofessional part(surprise). So corporate or whoever made the change please check yourselves because you might have really lost good customers that will talk about their bad experience and not enough talk about their great experience. FIX YOUR SYSTEM! If your making changes like that inform the guest as they are checking in or draft a memo up and place it under the doors so guest can decide for themselves what they will do for themselves or their families.
August 14, 2014
Rated

3.0

out of

5.0
 by
Miramar61
Adequate hotel, not the best value for the money
Not enough parking, the lobby was stark and uninviting, my room was very noisy all night. The room was clean, bathroom was clean and fine. The room air conditioner was very noisy. The hotel overall appeared to be weathered and in poor condition.
August 12, 2014
Rated

2.0

out of

5.0
 by
Sagen1
Great service but hotel rooms lacking
The service was excellent but they are working with a hotel that needs remodeling. The rooms have a dingy feeling and the air condoning is very noise. Good location with a. Rey accommodating staff.
August 8, 2014
Rated

5.0

out of

5.0
 by
originalJlo
park stay fly
Pleased with the room for the price. We liked it so much we will be staying the night after our trip also. It was very convenient to the Miami Airport.
August 6, 2014
Rated

5.0

out of

5.0
 by
theblaze
Good Miami Introduction!
This was my first trip to Miami on my way abroad, and this choice of hotel was excellent. After a delay in pickup at the airport, I was very well treated at the hotel desk. Staff changed my room because of a problem, and that was appreciated. Then, I had to get to the bank before I left the country, and staff took me to a nearby bank. This was a huge help to me and was greatly appreciated. Staff is friendly and helpful. The restaurant with the hotel is also excellent. I rescheduled a night with them on the way back.
August 5, 2014
Rated

4.0

out of

5.0
 by
Joske
clean convenient airport hotel with very friendly staff
We used the hotel for two nights before our cruise. We (5 pax) had a large family suite on the 9th floor of the second building. Very good beds (1 king and 2 queens) a big sofa and two other seats, big TV, large desk and refrigerator. The room overlooks the airport, but the noise from the planes was not too loud. Our kids loved the pool. The staff was very friendly, especially Jamaica at check-inn. The free parking was very convenient.
August 4, 2014
Rated

4.0

out of

5.0
 by
Tha Seasoned Traveler
Great C/I
I remember a really good check in and check the agents were very good!
August 2, 2014
Rated

5.0

out of

5.0
 by
Jack6869
Great overall Hotel
It was a very easy check-in and out, great bed and pillows, attentive staff and the ducks were great.
July 19, 2014
Rated

5.0

out of

5.0
Excelente atención y ubicación muy cerca del Aeropuerto
El trato del personal de recepción fue muy cordial y atento en todo momento. Habitación muy amplia y agradable. Cama super cómoda. Ubicación muy estratégica. Transporte para el aeropuerto muy puntual cada media hora, y el bus que va al Dolphin Mall también pasa por acá. Definitivamente me hospedaría en este hotel sin dudarlo de volver a Miami.
July 15, 2014
Rated

5.0

out of

5.0
 by
delawaregrandma
exemplary guest services
This Holiday Inn provides an example of what a Holiday Inn should be. The staff was friendly, efficient and went out of their way to ensure our comfort. Our room was over sized and well furnished, the snack bar was open even late in the evening and the shuttle was readily available. The grounds were nice and the entire hotel was very clean and up to date. A large variety of foods were offered for breakfast. What more could we ask for!!!
July 15, 2014
Rated

3.0

out of

5.0
Family Vacation
Advertised as kids eat free-but at check in I was given a coupon for maximum 2 persons meal only. Not easy access to get a good meal outside. but very close to the airport. The cafeteria was very small 3-4 tables next to the check in and very crowded. so we did not bother. Room 416 is a corner room. It has a musty smell. Air con was not cooling well. The a/c unit is right on top of your head- so it was very difficult to get some sleep. The Bathroom has no vent. carpet needs shampoo. We drove in town from Tampa to look around Miami. We had no other option- tired and just needed to crash for the night.
July 14, 2014
Rated

5.0

out of

5.0
 by
Varun2211
Excellent Hotel
Excellent Hotel. Value for Money. Perfect Location. Seems to be recently renovated. Spacious rooms
July 14, 2014
Rated

3.0

out of

5.0
 by
viajero001
NO ERA LO QUE ESPERABA
Considerando no tener mi equipaje en el vehiculo, pase a chequearme cerca de medio día. Cuando me llegue me informaron que por un problema eléctrico no contaban con Sistema, el Bell Boy guardó mi equipaje en custodia. Al regresar por la noche habia una fila que salía hasta afuera del hotel, casi pense irme a cenar y regresar pero aprovechando la fila de Socio IHG me adelanté a las 20 o 30 personas que habia en la fila, al parecer por la cancelación de un vuelo. A partir de cambios en las calles encontrar el hotel es complicado, porque queda en medio de todos estos cambios, el mantenimiento está en sus niveles mímimos y la afluencia de tanta gente hace que el personal se muestre sobre cargado con tanto inconveniente. Su cercanía al aeropuerto es muy buena pero las consecuencias son las indicadas, no es un lugar para descansar ni relajarse en definitiva, es un punto de paso masivo de huespedes, es un aspecto a considerar.
July 11, 2014
Rated

5.0

out of

5.0
 by
Diddles15
excellent service, good food
professional staff and courtesy. very helpful. good transportation to airport; however a little slow picking up upon arrival.
July 2, 2014
Rated

5.0

out of

5.0
 by
Ghaiath
Very Nice hotel with excellent location near the Airport
Hello, I had only one at this hotel with my family going back to Dubai from Miami International Airport. Hotel is very nice with excellent location from the Airport and from Miami city. Breakfast food is average but it is Ok for one night.
June 25, 2014
Rated

1.0

out of

5.0
 by
linfinity
jet sounded A/C, can't relax at all
This articular hotel doesn't seem to have the same quality of the other affiliated Holiday Inn group I have been stayed. There's a smell in a room due to the lack of ventilation and cannot be opened window. The air flow relies only on the jet machine A/C setting right next to the bed. The average decibel is easily over 100db and it has NO auto function, hence the A/C has to either ON or OFF otherwise you'll either feel breathless or deaf. The WiFi is VERY slow, way slower than EDGE. Insufficient lighting and strange half glass-shaded shower area with only a hole for the ventilation, which creates extreme humid if you take regular temperature shower for 10 minutes. Water stained on the notepad, and the door tag even looks like a trash. Feels like a lack of managed family hotel. Got switched to another room after the complain of the A/C though the A/C is no better, due to the same brand&similar model. The technician claimed the A/C is normal and has no idea why me and my wife can't sleep next to the jet machine, perhaps it's normal for the hotel but definitely not for us. Travelers be aware.
June 25, 2014
Rated

5.0

out of

5.0
 by
Rachel514
Highly Recommend
Nice property and nice staff. I will definitely stay here again. Near airport but a little distance from South Beach. Hotel staff advised me to take the bus from the airport as it was very inexpensive to the beach. I did that with ease on the 150 Bus for less than $3 - appreciate the kindness. Breakfast was a plus!
June 24, 2014
Rated

5.0

out of

5.0
 by
rasanto2002
Habitación excelente
La habitación que me asignaron en esta estancia fue muy confortable y amplia, me gusta hospedarme en los hoteles IHG porque dan un buen servicio.
June 20, 2014
Rated

3.0

out of

5.0
 by
Yoli101
Good Value But no Breakfast :(
Good Value if u don't mind an older hotel that needs some upgrading and remodeling. Manager was very accommodating and friendly at check in ! My only gripe was they did not offer the complimentary breakfast that I'm so used to and love about holiday Inn Hotels ! Not even a cup of coffee :(
June 17, 2014
Rated

4.0

out of

5.0
 by
GG43
room was refurnished
Very friendly and helpful staff. Restaurant was excellent and reasonablr. Why don't you have a picture of the restaurant in the lobby and elevators ? beautifuk view from the bar on top. Van driver was curteuos and good with advice. Wow, great stay and felt welcime.
June 15, 2014
Rated

5.0

out of

5.0
 by
HELM39
almohadas un poco duras
hotel en general muy aceptable y espero usarlo la proxima visita
June 13, 2014
Rated

5.0

out of

5.0
 by
KKFrank
Excellent room and good packages available.
Our stay was as part of a cruise out of the Port of Miami and the hotel staff was very helpful in making arrangements for transfer to and from the port as well as parking for our car. Excellent room.
June 9, 2014
Rated

5.0

out of

5.0
 by
KAZmiester
Good sleep and dining
Great bed, staff and dining on the 9th floor where you can watch jtrs take off.
June 8, 2014