Skip Navigation
English
|
|
|
|

Sign In

Book online or call: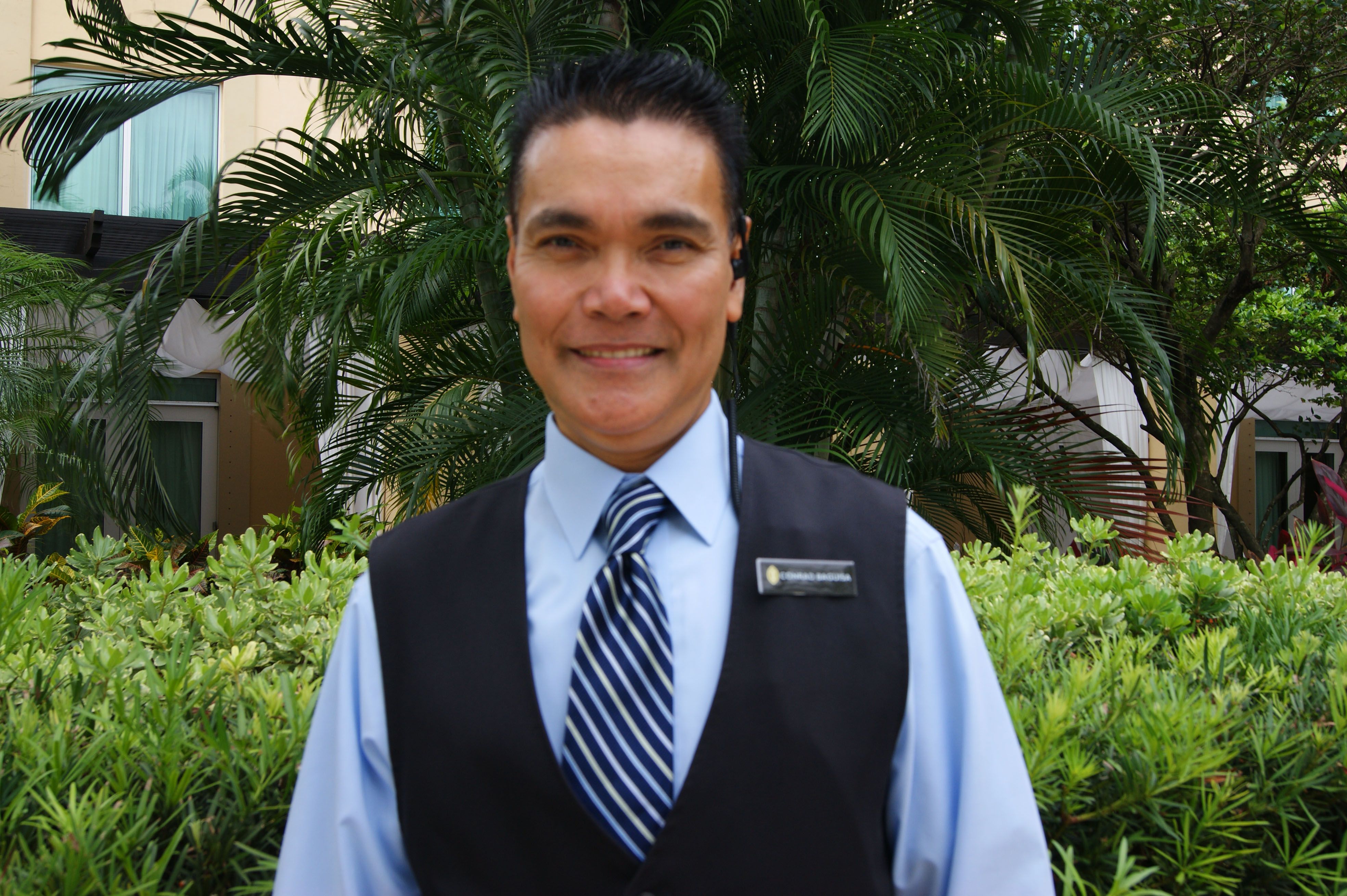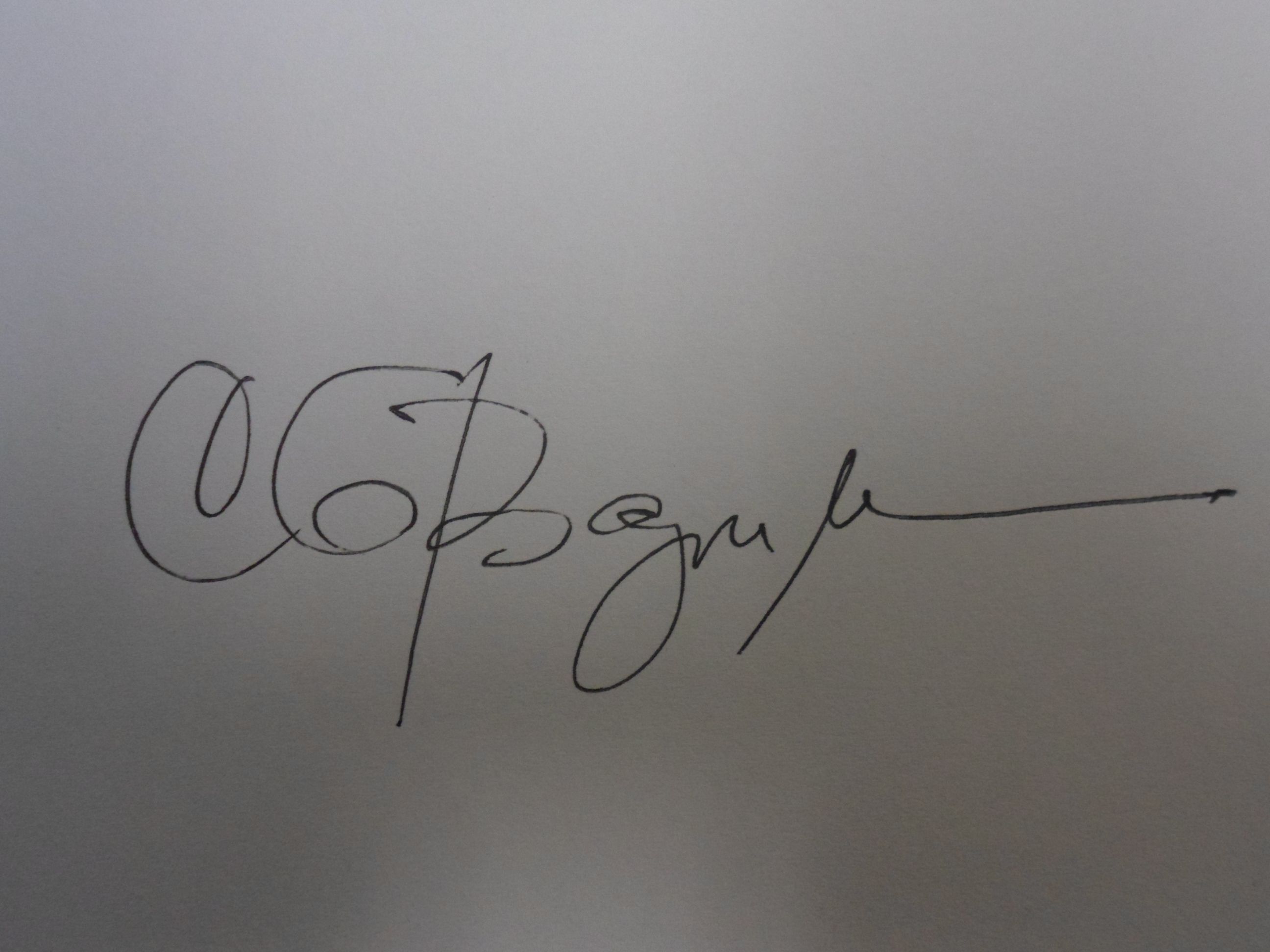 Insider Tips
LOCAL CULTURE
PRACTICE YOUR SPANISH
Though English is used throughout the city, Spanish will be commonly spoken in most areas. Known as the capital of the America's, Miami has latin heritage running through her veins. Certain areas of the city such as Little Havana speak more spanish than others, but dont be surprised to hear other languages as well due to the diversity of the city.
A MIAMI HOTEL THAT'S THE EXECUTIVE CHOICE FOR COMFORT AND CONVENIENCE
Stay in comfort and enjoy the ideal Miami hotel for business or leisure, just 7 miles from Miami International Airport and 4 miles from International Mall and Dolphin Mall. You're also just a short drive from Doral Golf Course, the famous South Beach District, and Little Havana. With luxury suites, sound proof double paned windows, remodeled outdoor pool area, international cuisine and first-class meeting amenities, this Miami hotel makes business travel a pleasure.
HOTEL HIGHLIGHTS
Restaurant & Lounges

InterContinental at Doral Miami features a short but exclusive pairing of dining and bar options. The Armillary Grill offers International dishes t...

Amenities & Services

Our Fitness Centre features state-of the art treadmills, elliptical and weight machines equipped with TVs to help pass the time. An outdoor pool, J...

SPECIAL PACKAGES

There's always something special happening at an InterContinental hotel. Whether you are looking for a fun-filled getaway or a place to host your n...
At Doral Miami
2505 North West 87th Avenue
Doral , FL , 33172-1610
United States
Front Desk +1-305-4681400
Languages spoken by staff
English, Spanish, French, Italian, Portuguese, Tagalog
Pet Policy
The InterContinental at Doral Miami does not have pet friendly accommodations and as such it is the policy of the hotel not to allow pets unless it is approved by management under special circumstances. A nonrefundable cleaning fee of 250 per room.
CHECK-IN

4:00 PM

CHECK-OUT

12:00 PM

Late Check out Available
Accessibility
Service animals allowed
14 Room(s) with Accessibility Standards
Parking
Guest Reviews
Rated

3.8

out of

5

 by

153

reviewers.
Rated

5.0

out of

5.0
 by
Jack6869
Great overall Hotel
It was a very easy check-in and out, great bed and pillows, attentive staff and the ducks were great.
July 19, 2014
Rated

5.0

out of

5.0
Excelente atención y ubicación muy cerca del Aeropuerto
El trato del personal de recepción fue muy cordial y atento en todo momento. Habitación muy amplia y agradable. Cama super cómoda. Ubicación muy estratégica. Transporte para el aeropuerto muy puntual cada media hora, y el bus que va al Dolphin Mall también pasa por acá. Definitivamente me hospedaría en este hotel sin dudarlo de volver a Miami.
July 15, 2014
Rated

5.0

out of

5.0
 by
delawaregrandma
exemplary guest services
This Holiday Inn provides an example of what a Holiday Inn should be. The staff was friendly, efficient and went out of their way to ensure our comfort. Our room was over sized and well furnished, the snack bar was open even late in the evening and the shuttle was readily available. The grounds were nice and the entire hotel was very clean and up to date. A large variety of foods were offered for breakfast. What more could we ask for!!!
July 15, 2014
Rated

3.0

out of

5.0
Family Vacation
Advertised as kids eat free-but at check in I was given a coupon for maximum 2 persons meal only. Not easy access to get a good meal outside. but very close to the airport. The cafeteria was very small 3-4 tables next to the check in and very crowded. so we did not bother. Room 416 is a corner room. It has a musty smell. Air con was not cooling well. The a/c unit is right on top of your head- so it was very difficult to get some sleep. The Bathroom has no vent. carpet needs shampoo. We drove in town from Tampa to look around Miami. We had no other option- tired and just needed to crash for the night.
July 14, 2014
Rated

5.0

out of

5.0
 by
Varun2211
Excellent Hotel
Excellent Hotel. Value for Money. Perfect Location. Seems to be recently renovated. Spacious rooms
July 14, 2014
Rated

3.0

out of

5.0
 by
viajero001
NO ERA LO QUE ESPERABA
Considerando no tener mi equipaje en el vehiculo, pase a chequearme cerca de medio día. Cuando me llegue me informaron que por un problema eléctrico no contaban con Sistema, el Bell Boy guardó mi equipaje en custodia. Al regresar por la noche habia una fila que salía hasta afuera del hotel, casi pense irme a cenar y regresar pero aprovechando la fila de Socio IHG me adelanté a las 20 o 30 personas que habia en la fila, al parecer por la cancelación de un vuelo. A partir de cambios en las calles encontrar el hotel es complicado, porque queda en medio de todos estos cambios, el mantenimiento está en sus niveles mímimos y la afluencia de tanta gente hace que el personal se muestre sobre cargado con tanto inconveniente. Su cercanía al aeropuerto es muy buena pero las consecuencias son las indicadas, no es un lugar para descansar ni relajarse en definitiva, es un punto de paso masivo de huespedes, es un aspecto a considerar.
July 11, 2014
Rated

5.0

out of

5.0
 by
Diddles15
excellent service, good food
professional staff and courtesy. very helpful. good transportation to airport; however a little slow picking up upon arrival.
July 2, 2014
Rated

5.0

out of

5.0
 by
Ghaiath
Very Nice hotel with excellent location near the Airport
Hello, I had only one at this hotel with my family going back to Dubai from Miami International Airport. Hotel is very nice with excellent location from the Airport and from Miami city. Breakfast food is average but it is Ok for one night.
June 25, 2014
Rated

1.0

out of

5.0
 by
linfinity
jet sounded A/C, can't relax at all
This articular hotel doesn't seem to have the same quality of the other affiliated Holiday Inn group I have been stayed. There's a smell in a room due to the lack of ventilation and cannot be opened window. The air flow relies only on the jet machine A/C setting right next to the bed. The average decibel is easily over 100db and it has NO auto function, hence the A/C has to either ON or OFF otherwise you'll either feel breathless or deaf. The WiFi is VERY slow, way slower than EDGE. Insufficient lighting and strange half glass-shaded shower area with only a hole for the ventilation, which creates extreme humid if you take regular temperature shower for 10 minutes. Water stained on the notepad, and the door tag even looks like a trash. Feels like a lack of managed family hotel. Got switched to another room after the complain of the A/C though the A/C is no better, due to the same brand&similar model. The technician claimed the A/C is normal and has no idea why me and my wife can't sleep next to the jet machine, perhaps it's normal for the hotel but definitely not for us. Travelers be aware.
June 25, 2014
Rated

5.0

out of

5.0
 by
Rachel514
Highly Recommend
Nice property and nice staff. I will definitely stay here again. Near airport but a little distance from South Beach. Hotel staff advised me to take the bus from the airport as it was very inexpensive to the beach. I did that with ease on the 150 Bus for less than $3 - appreciate the kindness. Breakfast was a plus!
June 24, 2014
Rated

5.0

out of

5.0
 by
rasanto2002
Habitación excelente
La habitación que me asignaron en esta estancia fue muy confortable y amplia, me gusta hospedarme en los hoteles IHG porque dan un buen servicio.
June 20, 2014
Rated

3.0

out of

5.0
 by
Yoli101
Good Value But no Breakfast :(
Good Value if u don't mind an older hotel that needs some upgrading and remodeling. Manager was very accommodating and friendly at check in ! My only gripe was they did not offer the complimentary breakfast that I'm so used to and love about holiday Inn Hotels ! Not even a cup of coffee :(
June 17, 2014
Rated

4.0

out of

5.0
 by
GG43
room was refurnished
Very friendly and helpful staff. Restaurant was excellent and reasonablr. Why don't you have a picture of the restaurant in the lobby and elevators ? beautifuk view from the bar on top. Van driver was curteuos and good with advice. Wow, great stay and felt welcime.
June 15, 2014
Rated

5.0

out of

5.0
 by
HELM39
almohadas un poco duras
hotel en general muy aceptable y espero usarlo la proxima visita
June 13, 2014
Rated

5.0

out of

5.0
 by
KKFrank
Excellent room and good packages available.
Our stay was as part of a cruise out of the Port of Miami and the hotel staff was very helpful in making arrangements for transfer to and from the port as well as parking for our car. Excellent room.
June 9, 2014
Rated

5.0

out of

5.0
 by
KAZmiester
Good sleep and dining
Great bed, staff and dining on the 9th floor where you can watch jtrs take off.
June 8, 2014
Rated

3.0

out of

5.0
 by
Marta L
HOTEL BARATO
NO CUMPLIO MIS EXPECTATIVAS, ELEGI ESTE HOLIDAY INN POR SEGUN LA PUBLICIDAD ESTAR TOTALMENTE RENOVADO Y CERCANO AL AEROPUERTO. ESTA RENOVADO, PERO NO ES UN HOTEL HOLIDAY INN COMO LOS QUE USAMOS EN ASIA. EL DESAYUNO ES MALO, NO VUELVO NI LO RECOMIENDO.
June 6, 2014
Rated

5.0

out of

5.0
 by
Brian1007
Buen servicio
Muy buen hotel para alojarse por cuestiones de negocios, cerca del Aeropuerto, cómodo, muy buena atención, el desayuno es variado. También es importante resaltar que el personal habla español.
June 3, 2014
Rated

4.0

out of

5.0
 by
xtcfux
Hübsches Zimmer, gutes Bett
Zimmer gut, aber etwas zu klein, Klimaanlage laut, da direkt im Zimmer montiert. Belüftung im Zimmer (vor allem im Badezimmer) unzureichend, Fenster ließen sich nicht öffnen.
June 1, 2014
Rated

5.0

out of

5.0
 by
Holiday Inn Member
Awesome staff
Stayed here for a night as i was on a cruise. There was a festival that weekend and it was busy and the parking lot we had booked was oversold.The staff was awesome and helped us out at the last minute and got us to the port on time. It was one of the best service i have ever got , they were so busy at the hotel and still took care of us. A special thanks to Nick and Vincia at the front desk.
May 24, 2014
Rated

4.0

out of

5.0
 by
Fredo398
Staying at Holiday Inn Airport
Overall hotel treated us very well. Staff was very friendly and helpful. They definitely make the stay great. Room was clean and fresh, and breakfast buffet was pretty good. Only bad thing, which isn't really fault of hotel, but just a heads up: don't use a car cover on your parked car. We had ours there for a couple of days and the car cover was stolen. Again, not hotel's fault at all, just be careful what you leave in/around your car.
May 15, 2014
Rated

5.0

out of

5.0
 by
KAZmiester
Very comfortable bed and great service
Enjoyed the restaurant and lounge! Excellent stay.
May 9, 2014
Rated

5.0

out of

5.0
 by
busaup1300
Miami staying
Great people and the property is in a great location close to the airport. Great job Nick and the staff.
May 6, 2014
Rated

5.0

out of

5.0
 by
Mark M
MIA Holiday Inn Experience
I have been visiting this hotel for the better part of 9 years. At first it was a place to stay and park while I went out of the country for business. Now I look forward to seeing Ronald when I walk through the door. He always has my paperwork ready and a smile on his face. Recently Rick came back as the Manager and today while walking into the hotel he stopped on his way out the door to greet me. Yes the rooms used to be dated but they have spent the past year remodeling and changing the furniture, This property has greatly improved. Service has never changed it is always been what can they do for you!
April 29, 2014
Rated

5.0

out of

5.0
 by
puffin3
Great staff
the front desk staff,restaurant staff and shuttle drivers couldn't have been more helpful especially Nick at front desk who arranged for a shuttle to take my mom to the regency hotel where she needed to catch shuttle bus and then take me to airport always stay here when in need of overnight at Miami Airport. Nick gave us free bkft vouchers for being platinum member and dinner was great at restaurant
April 29, 2014
Rated

4.0

out of

5.0
 by
Mary Rose
Right next to the airport
Great airport location! Shuttle service awesome. Female bartender very attentive at the Vista Lounge more so than the males who kept bypassing me! Maybe they saw the complimentary platinum pass for a drink but they should really pay more attention!
April 23, 2014
Rated

2.0

out of

5.0
 by
auditgirl
Very Old Hotel
This hotel needs massive updating. My biggest disappointment was the food quality. However, the hotel staff was very friendly and offered excellent customer service.
April 21, 2014
Rated

5.0

out of

5.0
 by
OKGMA
Thank You For Being A Port In A Storm
Thank you Holiday Inn for stepping up and helping us in a time of need. When my husband suddenly became very ill on the morning of our departure from our caribbean cruise we were in extreme need of a place to go where we could wait/recouperate for our late night flight out of Miami and if need be spend another day/night in Miami. After making several very early morning calls from our cruise ship to hotels in the vacinity of Miami International Airport, Holiday Inn Miami International Airport stepped up to help us. We needed a room for the day with a guarenteed early morning check-in. Yes we paid for a full nights stay at full price. BUT, They were expecting us when we arrived, had our room ready, (which we really needed because my husband was so sick) greeted me by name, asked after my husbands condition, and offered their help with anything that we might need. This hotel has undergone a recent remodel and the accommodations were really lovely. The carpet even smelled new. The hostess in the restaurant, where I had a wonderful breakfast was also very accommodating and even gave me (no charge) a bottle of gingerale, a glass, straw and some fresh lemon to bring back to the room for my husband. The hotel shuttle which runs every 30 minutes was also very helpful to get us to the airport rather than take another taxi ride. For an airport hotel this was a really good one and I would recommend it to anyone flying in or out of Miami International.
April 16, 2014
Rated

5.0

out of

5.0
 by
Adrián21
Excelente servicio
Arribamos con mi familia a las 8:30 de la mañana, al chequear mi reserva Nick, gerente a cargo en ese momento me comunica muy amablemente que ya disponía de habitación la que me fue entregada casi 7 horas antes sin costo adicional (luego de 9 horas de vuelo es la mejor noticia que se puede recibir). La muy buena atención fue una constante durante nuestra permanencia en el hotel. Todos los servicios funcionaron correctamente, y la limpieza fue más que correcta. El restaurante funciona bien, la atención es esmerada y la comida es buena. Como nota a mejorar, el desayuno (con coste adicional) nos pareció exiguo y con poca variedad. En conjunto, nuestra experiencia fue altamente gratificante, nuestras felicitaciones al personal en general.
April 14, 2014
Rated

2.0

out of

5.0
 by
Rick1947
Lack of concern by management
We had stayed at this hotel back in 2012 and had wonderful experience, however this stay was not. We stayed pre cruise . The room was quite small and bed was broken , if you sat on edge at bottom the head of bed popped up. This was not my main complaint. We took the shuttle to cruise port next morning and as driver was unloading our luggage he dropped on pavement. He did not turn around to see if some one was there to take it. He just dropped it. The luggage was hard cased and it cracked. The driver's only response was "I'm so sorry.'" He didn't to contact management until we insisted he call. Management had same kind of attitude , they wanted a receipt for luggage purchase.# It was only 2 yrs old# Who keeps receipts for luggage? It is ashame because my previous experience with this hotel was exceptional.
April 8, 2014