Skip Navigation
English
|
|
|
|

Sign In

Book online or call: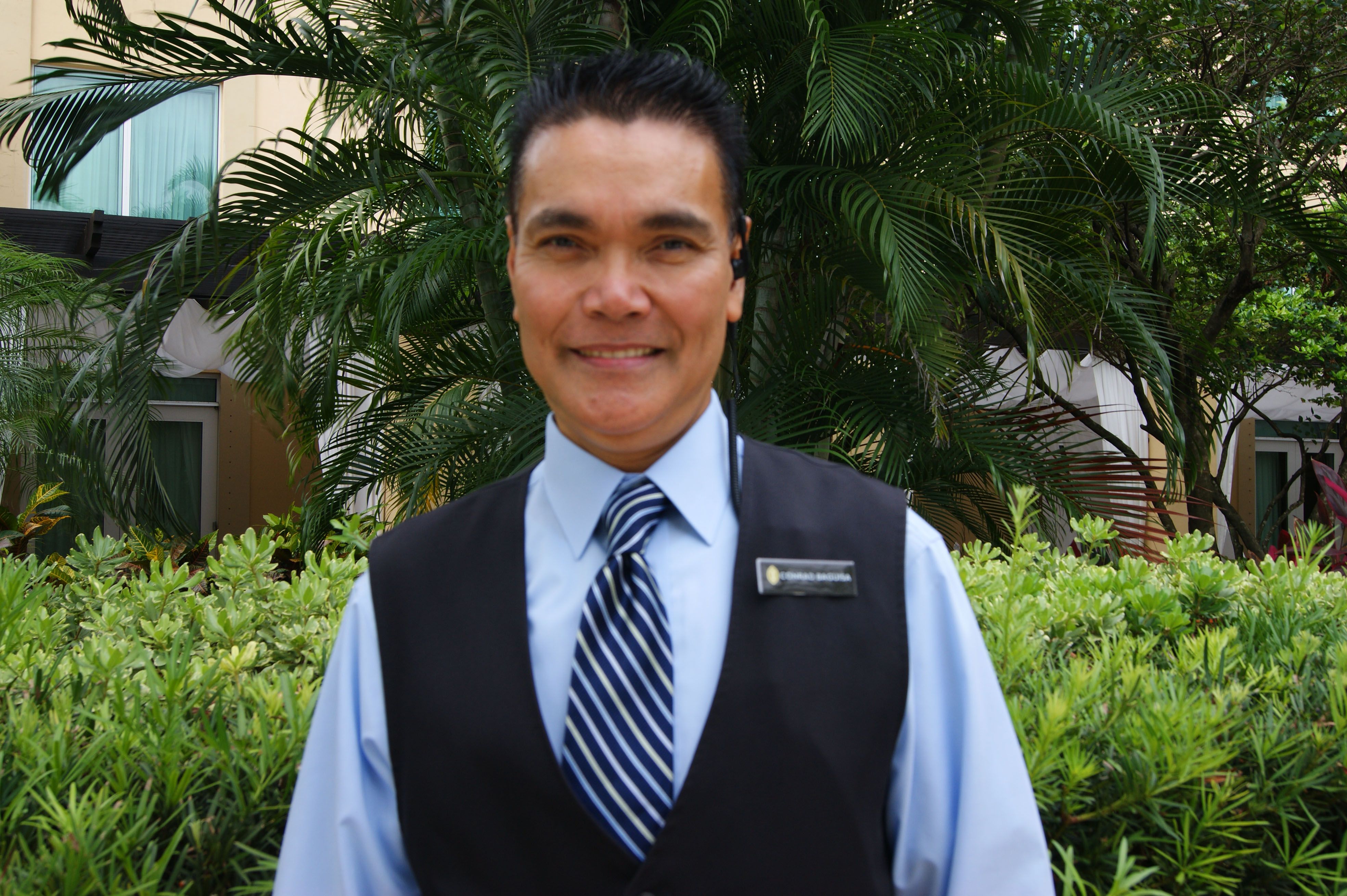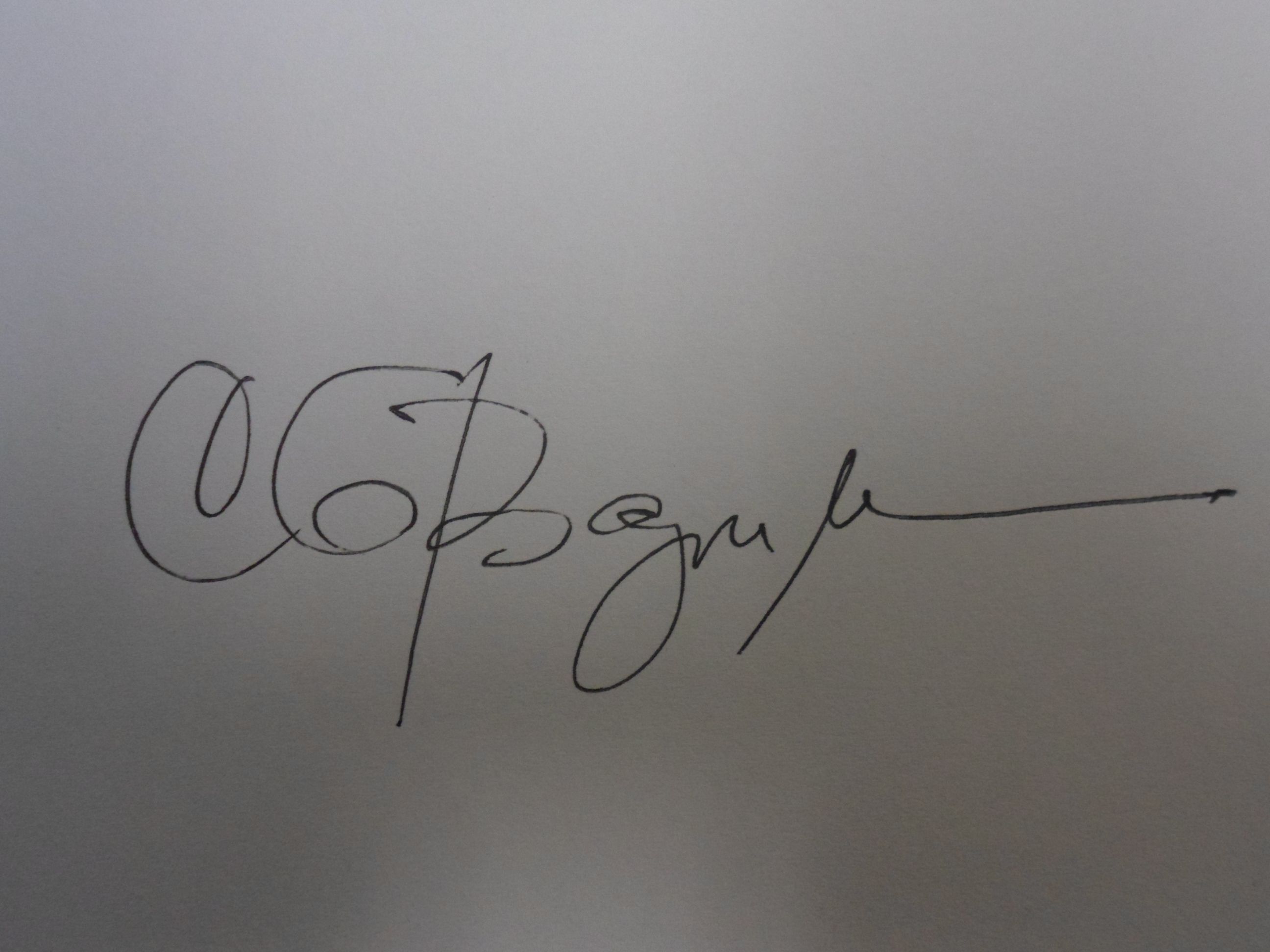 Insider Tips
LOCAL CULTURE
PRACTICE YOUR SPANISH
Though English is used throughout the city, Spanish will be commonly spoken in most areas. Known as the capital of the America's, Miami has latin heritage running through her veins. Certain areas of the city such as Little Havana speak more spanish than others, but dont be surprised to hear other languages as well due to the diversity of the city.
A MIAMI HOTEL THAT'S THE EXECUTIVE CHOICE FOR COMFORT AND CONVENIENCE
Stay in comfort and enjoy the ideal Miami hotel for business or leisure, just 7 miles from Miami International Airport and 4 miles from International Mall and Dolphin Mall. You're also just a short drive from Doral Golf Course, the famous South Beach District, and Little Havana. With luxury suites, sound proof double paned windows, remodeled outdoor pool area, international cuisine and first-class meeting amenities, this Miami hotel makes business travel a pleasure.
HOTEL HIGHLIGHTS
Restaurant & Lounges

InterContinental at Doral Miami features a short but exclusive pairing of dining and bar options. The Armillary Grill offers International dishes t...

Amenities & Services

Our Fitness Centre features state-of the art treadmills, elliptical and weight machines equipped with TVs to help pass the time. An outdoor pool, J...

SPECIAL PACKAGES

There's always something special happening at an InterContinental hotel. Whether you are looking for a fun-filled getaway or a place to host your n...
At Doral Miami
2505 North West 87th Avenue

Doral

,

FL

,

33172-1610

United States

Front Desk

+1-305-4681400
Languages spoken by staff
English, Spanish, French, Italian, Portuguese, Tagalog
Pet Policy
The InterContinental at Doral Miami does not have pet friendly accommodations and as such it is the policy of the hotel not to allow pets unless it is approved by management under special circumstances. A nonrefundable cleaning fee of 250 per room.
CHECK-IN

4:00 PM

CHECK-OUT

12:00 PM

Late Check out Available
Accessibility
Service animals allowed
14 Room(s) with Accessibility Standards
Parking
Guest Reviews
Rated

3.7

out of

5

 by

69

reviewers.
Rated

3.0

out of

5.0
 by
Weighing
Breakfast
Breakfast should be included with Gold and Platinum members
July 19, 2014
Rated

3.0

out of

5.0
 by
sykes creek lady
Rooms nice but shuttle service lacking
We arranged to stay one night and leave our car for a week. We were pleased with the room when we checked in. However, the restaurant was very limited. When we returned a week later, we had to wait over an hour for the shuttle. We had to call three times even though we waited exactly where told to wait. The shuttle service claimed to have driven by our location but there were four of us looking and nobody saw them. We will not use this hotel again.
July 13, 2014
Rated

4.0

out of

5.0
 by
Martin Ricky
Excellent Work
Very nice location and renovation work. Very nice and renovated rooms. I wish I could have stayed longer.
July 7, 2014
Rated

5.0

out of

5.0
 by
Jamie3804
Great Value for the location
Had to wait for the resteraunt to open for dinnerHowever, my wait was rewarded with a complementary dinner for having to wait 30 minutes on the resteraunt to open. Staff was a liitle slow at breakfast. Overall this hotel is a great value for the location and they were in the process of remodeling, so the hotel should soon be even better. I highly recommend this hotel.
July 7, 2014
Rated

1.0

out of

5.0
 by
Fancy722
Pay attention to the fridge !!
Fridge did not work during our WHOLE stay. Maintenance said it works. Our LAST day they discovered the outlet was faulty. We lost 3 days of food.
June 22, 2014
Rated

5.0

out of

5.0
 by
Guidito
Exelente atención
Fue una llegada agradeble, la atención fue expontanea y no forzada sincera y práctica, su bar y restaurant fue muy simpático, estoy conforme con la descición acertada del hotel.
June 9, 2014
Rated

5.0

out of

5.0
 by
silviaevp1
Es un hotel excelente
Resalto la atencion amable y cordial de los empleados del hotel, de los recepcionistas, meseros, conductor y la persona encargada del renta card. Volvería en otra oportunidad y lo recomiendo. Recomiendo cambiar los tapetes de las habitaciones, es lo unico feo.
June 6, 2014
Rated

3.0

out of

5.0
 by
Cheto56
Esperen a que terminen la remodelación
Es un hotel muy bien hubicado pero lo están remodelando, mi consejo es que esperen que terminen para que así no interfiera la misma con la estadía, promete pero para más adelante.
June 6, 2014
Rated

5.0

out of

5.0
 by
Bizoe
Def coming back!
everything about my stay was excellent, they upgraded our room for free and we had the best time
June 4, 2014
Rated

5.0

out of

5.0
 by
CHAMPION2014
Great service
Nice people staring with Emmanuel at the front desk, Jaime at the bar etc....
June 2, 2014
Rated

1.0

out of

5.0
 by
Johnny36
HORRIBLE HOTEL
THIS HOTEL DOES NOT SURPASS MY HIGHEST EXPECTATIONS AND NO IHG MEMBER SHOULD STAY AT THIS PROPERTY.
May 2, 2014
Rated

2.0

out of

5.0
 by
keith01
get what you pay for
the room had mens cologne smell to it airport shuttle only goes once an hour and you have to wait for that trip to return from airport.. They charged me $24 more than my bill said. Staff was very friendly
April 30, 2014
Rated

4.0

out of

5.0
 by
PJLV
Muy buena atención, un detalle
Muy buena estadía en este Holiday Inn. Como detalle recomendaría que a los socios IHG Rewards se le ofrezca el desayuno incluido, a nosotros se nos entrego un cupón de descuento del 25 % y no me pareció apropiado. El resto excelente.
April 25, 2014
Rated

3.0

out of

5.0
 by
Stef315
So-so
The hotel was okay. My main issue mostly revolved around me not being able to speak Spanish as most people there do. Secondary issue was the lack of food and beverage choices within the hotel. They have a little pantry but you always end up waiting on the front desk person to help checkins, checkouts, phone calls. I also thought the prices of the pantry items were a little high. As for the Spanish, the front desk person who checked me in spoke English but just wasn't helpful. She didn't volunteer any info regarding parking, where the elevators were, etc. I had to ask and they she gave me limited and misleading information (not intentionally). For instance, when I asked where I could park because all the spots looked full she replied to try the back. But she didn't tell me that they are connected to another hotel or that they had construction blocking many entrances. So I wandered with my suitcase and shirts on hangers through the rain into the wrong building. There, someone asked what room I was looking for, obviously misunderstood me because she directed me to the wrong place. This was a language barrier. I had 2 more of those before wandering to the right hotel but trying to get into the restaurant entrance unknowingly. Nothing was marked and it was very confusing so I was extremely frustrated by the end of it. Rooms were mostly clean except I did have hairs in the shower.
April 15, 2014
Rated

5.0

out of

5.0
 by
the best
Great customer service
The hotel is really good, the location and the staff are excellent, they are finishing a renovation but if you stay there you never going to notice that they are doing construction works because the staff. The front desk, the bar everybody there is really friendly.
April 11, 2014
Rated

3.0

out of

5.0
 by
pebbles556
Very nice staff!
The bonus to this hotel is the staff!! The down side? No complementary breakfast or coffee (other than in room). Hotel is in midst of renovation so the pictures on website are what it will look like. Free laundry at the Staybridge Suites next door!
April 11, 2014
Rated

5.0

out of

5.0
 by
don john
great staff (reception was amazing)
nice hotel, great area, amazing staff. I was looking for a hotel at Doral area and found this one, everything was perfect, I understand that the hotel is under renovation but the staff was amazing, the front desk greet me everytime.
April 11, 2014
Rated

4.0

out of

5.0
 by
CAROLBrasil
Comfortable and great food
Nice location, very friendly staff, comfortable rooms and great food. Good price for breakfast. Totally recomended!
March 19, 2014
Rated

5.0

out of

5.0
 by
bassman 2014
Cruise stay.
Pleasantly surprised. Even though some renovation was going on. Sheryn at the front desk was very polite and did everything to make sure we were comfortable. Rooms were clean, pool was nice and restaurant was acceptable. Restaurant next door was great..!! Highly recommend this hotel. We stayed before and after our cruise. Shuttle was always on time.
March 2, 2014
Rated

5.0

out of

5.0
 by
JMBJWMW
Lovely refurb
I spent two nights here in a refurbished room which was lovely, especially the lighting. The shuttle to and from the airport were great. Alejandro on the front desk was charming. The treats and water for Gold Elite members were welcome, not to mention the 25% restaurant discount voucher. Breakfast was varied and plentiful. The pool was wonderfully relaxing. My only 4 grade is for sleep quality, owing to aircraft noise, but I was staying close to the airport....
February 25, 2014
Rated

5.0

out of

5.0
 by
CCOLLADO
A nice surprise
Looking at a good price/performance hotel in Miami, my wife and I decided for this hotel. Usually we take highly rated hotels when on vacation, but a friend of us recommended it and we gave it a try. No regrets, at all. The staff is simply magnificent. Recently refurbished, the room was like brand new. The location is excellent, nearby good restaurants (first evening, we just walked to the Doral Ale place and had a feast), malls, wal-mart, etc. We recommend.
February 24, 2014
Rated

5.0

out of

5.0
 by
I.K. O
Excellent, The staff made all the diffrence!!!
Attentive and amazing staff. Stayed here last year during a lot of construction work but returned based entirely on the great service I received. Now that the construction is done, the finished product is first rate! I highly recommend this hotel.
February 22, 2014
Rated

5.0

out of

5.0
 by
D Hayes
Great service
I was with a group of eight that was stranded due to bad weather at a connecting airport. The entire staff here bent over backwards to accommodate our needs. Flo and Nichole at the front desk were great and everyone we encountered acted like they were glad you were there. The rooms were recently remodeled and very comfortable and housekeeping does a great job. I will stay here from now on when I'm in Miami on business.
February 19, 2014
Rated

5.0

out of

5.0
 by
snowman616
Excellent Staff
The staff here are so friendly, right from the van driver who picked me up from the airport to the cleaning staff. The rooms were just renovated and were very spacious unlike other hotels in the area. I wanted to use the pool but unfortunately it was raining while I was there. Will definitely stay here again on my next trip.
February 8, 2014
Rated

5.0

out of

5.0
 by
Dave314
Cruising
Stayed here before and after a recent cruise. Doing some remodeling, but that didn't interfere with anything. They actually finished the fitness room remodeling between our two stays. Staff was friendly. Sheryn at the front desk was particularly helpful and pleasant. The breakfast buffet ($12) was no better than the typical free buffet at HI Expresses that I've used recently. Property was clean and convenient.
February 6, 2014
Rated

5.0

out of

5.0
 by
Sparks24
Amazing Service!
I was amazed by the renovations at this property love the bright clean and spacious rooms! I had a wonderful nights sleep on a very comfortable bed. And the staff ....what can I say TOP Notch! Everyone from the Front Desk, Hosekeeping, Servers & Management went above and beyond to make sure I had everything I needed. This is the only hotel I will stay at in the Miami Area. Keep up the great work!
February 4, 2014
Rated

4.0

out of

5.0
 by
Bunt
Convenient & Well Located
My wife & I stayed here twice within a three week period. They were in the midst of remodeling, but it was only a minor inconvenience. We liked the convenience of the of the neighborhood and the facilities. We will stay here again.
February 4, 2014
Rated

1.0

out of

5.0
 by
seth125
rooms not in good condition
This location was under construction. I was given a room that was supposed to be finished but it was not in good shape the bathroom door wouldn't close and the furniture was beat up..Also it had a open type shower with no tube but the water didn't go to the drain. And got the whole bathroom floor wet.. I got in late so I asked for a different room the next day I was given a room much smaller then the first with no balcony and the condition wasn't much better there was a hole in the wall in the bathroom.
February 4, 2014
Rated

5.0

out of

5.0
 by
Dave 1120
Great Stay, GREAT STAFF - Holiday Inn Miami/Doral
The staff was more than accommodating, and professional. Hotel is going under a renovation, but you would not know it by the way the staff attended to EVERY guest needs. Excellent staff, good food, great location, We definitely stay again.
February 3, 2014
Rated

5.0

out of

5.0
 by
DMV Road Warrior
Great location Excellent Service!!!
Wonderful attentive staff took great care of me and my family.
February 3, 2014