Skip Navigation
English
|
|
|
|

Sign In

Book online or call: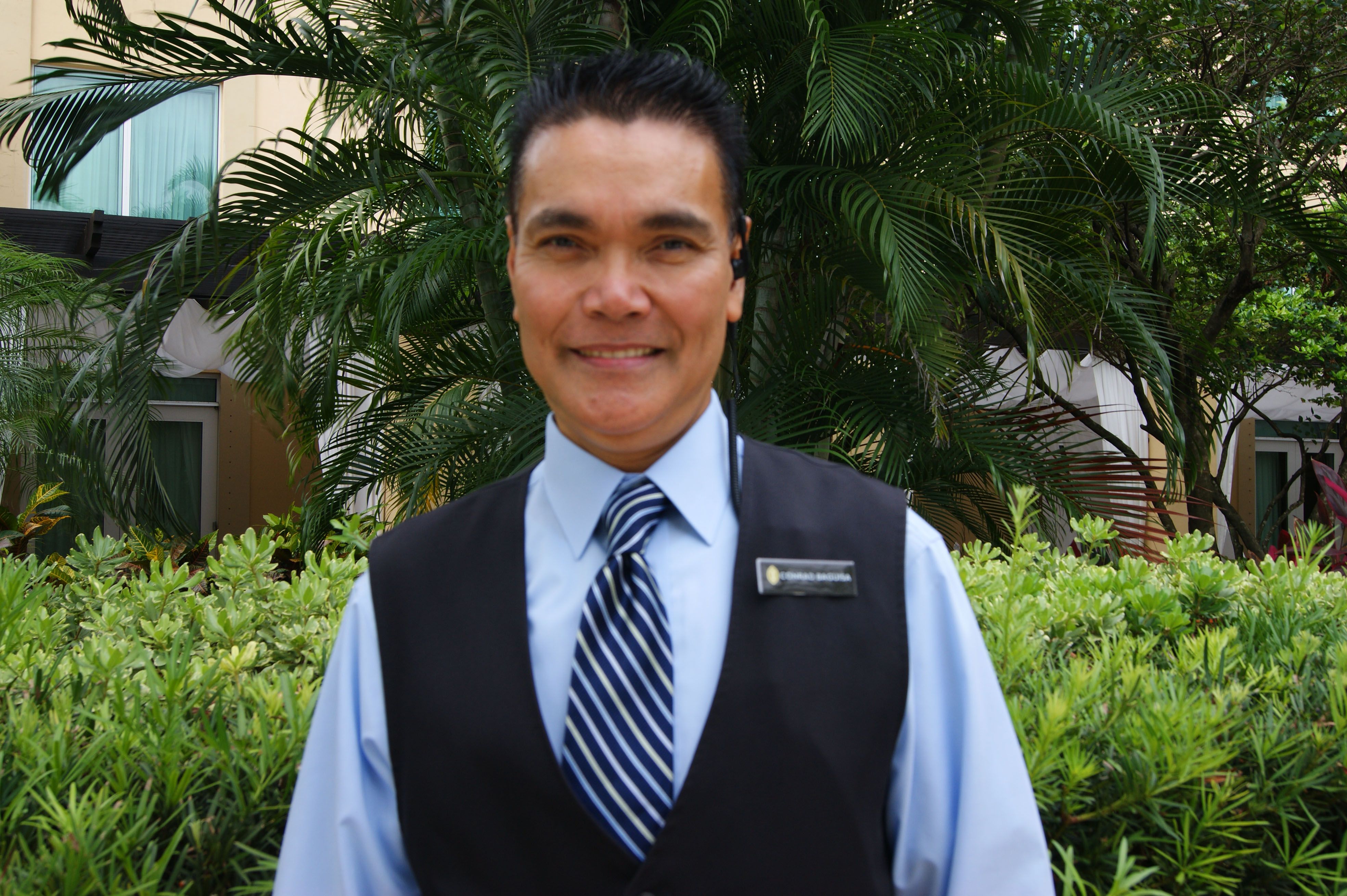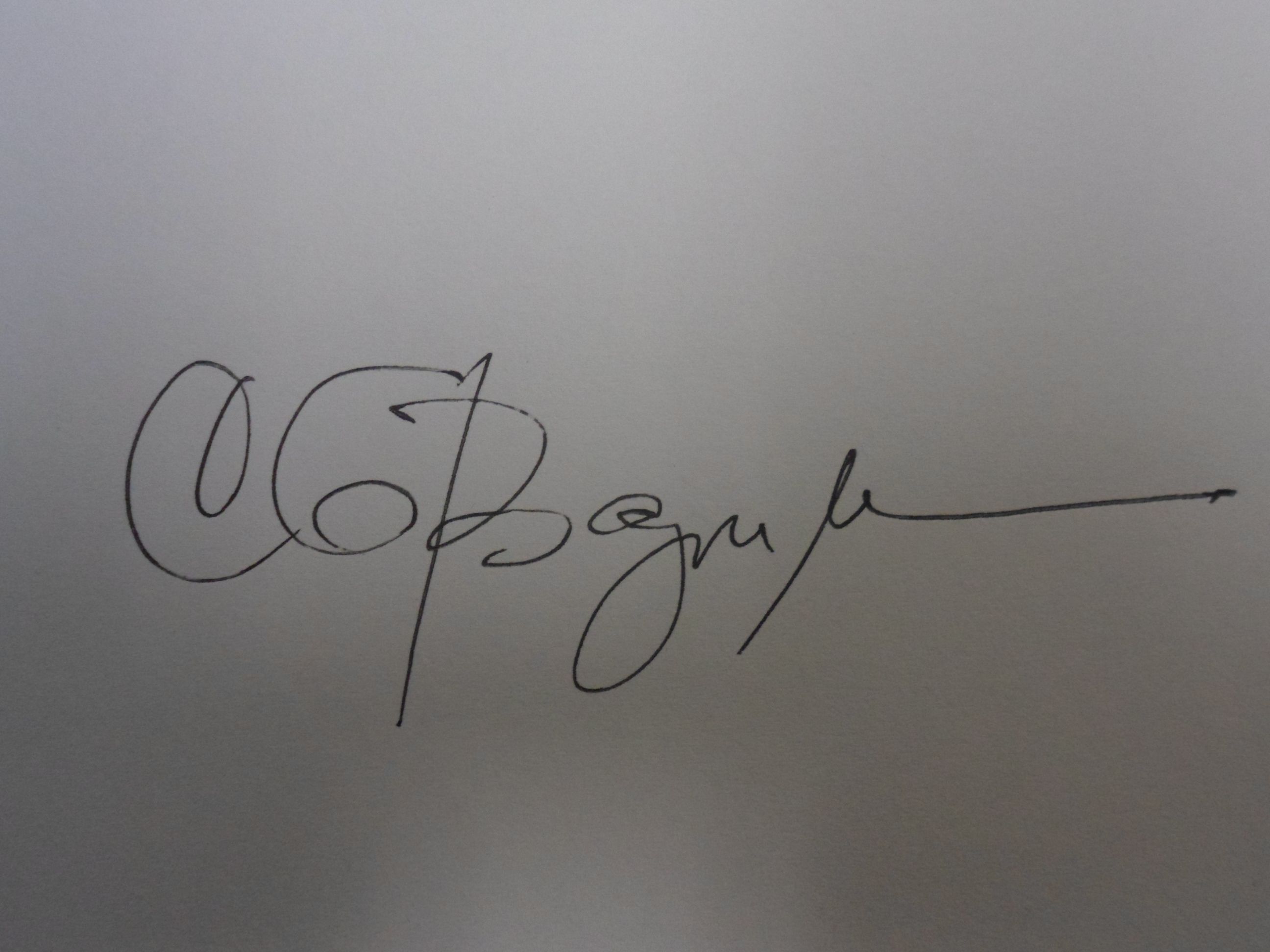 Insider Tips
LOCAL CULTURE
PRACTICE YOUR SPANISH
Though English is used throughout the city, Spanish will be commonly spoken in most areas. Known as the capital of the America's, Miami has latin heritage running through her veins. Certain areas of the city such as Little Havana speak more spanish than others, but dont be surprised to hear other languages as well due to the diversity of the city.
A MIAMI HOTEL THAT'S THE EXECUTIVE CHOICE FOR COMFORT AND CONVENIENCE
Stay in comfort and enjoy the ideal Miami hotel for business or leisure, just 7 miles from Miami International Airport and 4 miles from International Mall and Dolphin Mall. You're also just a short drive from Doral Golf Course, the famous South Beach District, and Little Havana. With luxury suites, sound proof double paned windows, remodeled outdoor pool area, international cuisine and first-class meeting amenities, this Miami hotel makes business travel a pleasure.
HOTEL HIGHLIGHTS
Restaurant & Lounges

InterContinental at Doral Miami features a short but exclusive pairing of dining and bar options. The Armillary Grill offers International dishes t...

Amenities & Services

Our Fitness Centre features state-of the art treadmills, elliptical and weight machines equipped with TVs to help pass the time. An outdoor pool, J...

SPECIAL PACKAGES

There's always something special happening at an InterContinental hotel. Whether you are looking for a fun-filled getaway or a place to host your n...
At Doral Miami
2505 North West 87th Avenue

Doral

,

FL

,

33172-1610

United States

Front Desk

+1-305-4681400
Languages spoken by staff
English, Spanish, French, Italian, Portuguese, Tagalog
Pet Policy
The InterContinental at Doral Miami does not have pet friendly accommodations and as such it is the policy of the hotel not to allow pets unless it is approved by management under special circumstances. A nonrefundable cleaning fee of 250 per room.
CHECK-IN

4:00 PM

CHECK-OUT

12:00 PM

Late Check out Available
Accessibility
Service animals allowed
14 Room(s) with Accessibility Standards
Parking
Guest Reviews
Rated

4.3

out of

5

 by

166

reviewers.
Rated

5.0

out of

5.0
 by
WA2World
Another good experience with Indigo Hotel
Our only other stay with Indigo was in Asheville, NC, in April 2013. It was so impressive; we've been wanting to enjoy this experience again. Granted Indigos are limited to few cities, but having checked their website after that first experience, I knew there were two in the Miami area. The choice was simply to choose the Dadeland location due to its proximity to places we planned to visit while in the Miami area. The lobby and café at this hotel was not was large or impressive as the Asheville property, but still very nice. However, the pool and patio here was one of the most impressive I've seen for such a small hotel. We should have made time to use it. This is an older building and being in the facilities business, I see things that show its age. Unique décor is an Indigo trademark and this hotel was no exception. Our 5th floor room faced the busy US 1, but we were not disturbed by the sounds of traffic. The staff was very friendly and being hot, kept a tub of battled water on ice near the counter. On this visit, we do visit the café/bar, so cannot provide any comments on it. The location is convenient to area attractions, restaurants, shopping and several major roads. Traffic on Kendall Drive was very heavy on Friday morning, when I went out for Dunkin' Donuts, but I managed in the rental car and stayed put until the roads cleared.
June 24, 2014
Rated

5.0

out of

5.0
 by
Mannella
Fantastic Staff and Great Value
The staff at every Hotel Indigo I've stayed at has been well above all other hotels, and this was no exception. Super dining staff took great care of our large party the entire week - accommodated our small children, provided free drinks and cookies in the afternoon when the kitchen was closed, and knew all our drink preferences by the second day. Front desk staff was awesome as well. They notified us that a food delivery service we used was not on the up-and-up. Not only that, but they confronted the delivery person themselves on our behalf, and even compensated us with breakfast vouchers. Great location, right off 826, so quick and easy to the airport and U of M. Very nice pool area to enjoy - cabanas with fans - and relaxing lobby.
June 18, 2014
Rated

5.0

out of

5.0
 by
Sam444
What a refreshing experience
I travel frequently. I can honestly say I have never stayed at a hotel where the staff from the front desk to the complimentary shuttle drivers made me feel more at home than I did at this hotel.
June 15, 2014
Rated

1.0

out of

5.0
 by
Rob12345
Prepaid Room Not Available on Arrival
I prepaid an executive room and after a full day of travel and meetings went to the hotel to be told that they could not accommodate my prepaid room and would be involuntarily downgrading me and refunding the difference. I told them that was totally acceptable, and if they could not provide what they already sold me, I would be going elsewhere. I was told I could wait, and although it was "staff appreciation day" and housekeeping was taking massages, they would prepare a room for me. I had no better choice than to wait. I found the entire situation totally unacceptable. I had booked this hotel solely based upon convenience, and the experience was anything but.
June 15, 2014
Rated

5.0

out of

5.0
 by
fortunato21
cordialidad
el personal resulto muy amable, lo cual valoro mucho.
June 13, 2014
Rated

5.0

out of

5.0
 by
yana29
beautiful experience great service.
I stayed at the hotel for 3 nights and it was great I enjoyed every moment of it from the time my husband and walk in the hotel it was warm, friendly and inviting the staff was very courteous and welcoming oh and the bed yes the bed very very comfortable I haven't slept like that in a while the room was very clean linens and garbage was changed daily the pool is well kept breakfast and dinner was good too trust me u wouldn't regret staying there.
June 12, 2014
Rated

5.0

out of

5.0
 by
Rodpinar
Strategy location , excellente staff service!!!
Good deal, great location and access to shopping center. Fast connection with the airport route.
June 12, 2014
Rated

5.0

out of

5.0
 by
KOOLANT KOOLERS
San Antonio Spurs RULE!!
This property is the best I have stayed at in the IHG world. The incredible staff here make this truly a home away from home. Oscar's amazing cooking, Alex's total attention to detail and customer satisfaction make the lounge here fantastic!! Amaury's entertaining and patience at teaching Spanish to complete strangers is amazing. Emily's warm smile great attitude and laugh can lift a roadwarriors spirits, and Sandy...what can I say about Sandy?... nothing she likes the Miami Heat....just kidding, amazing quick wit incredible smile, totally customer focused. The team above make this property simply STELLAR. If you do stay here...and your truly should.... make sure you check out the video display and sort through the pictures.... you may just find Alex, Oscar and Sandy holding signs proclaiming their love for the Spurs..... gee wonder why?,..... best property yet...
June 11, 2014
Rated

5.0

out of

5.0
 by
Lsjc25
Great place to stay.
Nice and comfortabe rooms. staff was amazing. I would def stay again . All Hotel Indigos have been really nice for the price.
June 5, 2014
Rated

5.0

out of

5.0
 by
orionbelt
Excellent and comfortable room
This hotel is centrally located; the room was in excellent condition, actually it looked the same as it looked in the pictures I saw in the webpage. My stay was great, my only inconvenience was that the parking was under construction and the valet parking guy failed on letting me know exactly where to access the hotel because the main entrance was closed. Besides that, everything was perfect.
June 2, 2014
Rated

5.0

out of

5.0
 by
Caribbean traveler
Hotel staff
I was impressed mostly by the staff...because no matter how nice a property is, it means nothing without great service! The front desk and bar/restaurant employees were friendly, courteous and engaging...especially Alex at the bar. Was genuinely happy to stay at your hotel!
June 2, 2014
Rated

5.0

out of

5.0
 by
quincy1234
Staff - helping
Great hotel - good location. Across the street is a super bakery. Staff went out of their way to help dry some very wet beach towels. This was greatly appreciated as we flew out of Miami airport the next morning. Would recommend this hotel to anyone.
June 2, 2014
Rated

5.0

out of

5.0
 by
Tomas C
Indigo Miami Dadeland
Comfortable, clean, staff helpful, a nice stay. Will return.
May 31, 2014
Rated

5.0

out of

5.0
 by
AMaria49
Great Location
Great location to stay for business. Close to the Highway and the mall. Good restaurants around the area.
May 31, 2014
Rated

3.0

out of

5.0
 by
NoeH
Make sure you get what you reserved
When I called the hotel directly to reserve a room they transferred me to a 1-800 number. I reserved a room and the upon arrival was told that the room I had reserved was not available and they gave me a completely different room....not happy. Plus neither the hotel or the reservation person failed to mention that the parking lot was under construction and that they were parking cars on the sidewalk outside of the hotel property. This was my second time at this hotel. The first time was great but I'm not sure I'll be back for a third :(
May 31, 2014
Rated

5.0

out of

5.0
 by
PLUMNELLY
OUTSTANDING TEN DAY VISIT
What a jewel---love the laminate floors, the great beds in quiet rooms, the local shuttle service, the location and the six star staff. I have stayed in grander but not better. Thanks.
May 30, 2014
Rated

5.0

out of

5.0
 by
Nina98
Comfortable
Excellent service, the Hotel is located a few block from the Baptist Hospital. The restaurant service was excellent
May 7, 2014
Rated

1.0

out of

5.0
 by
shredder14
Mediocre rooms & hotel.
Not worth the money. For a few $$ more better to stay at the IC / CP in Miami.
May 2, 2014
Rated

3.0

out of

5.0
 by
whistletones
Folio?
I specifically asked that the folio not be placed under the door of my guest because I was paying for the room as a gift. Unfortunately, that didn't happen. Not the worst thing in the world, but a disappointment. Also, this hotel doesn't have a fridge in the room. Less expensive properties in the IHG brands come with better amenities. The only reason to select this hotel specifically is for location only.
April 22, 2014
Rated

5.0

out of

5.0
 by
Fritzel
Nice and refreshing weekday Away
The pool area was amazing restaurant and breakfast area small and open loved the breakfast menu Staff was incredible the design of the hotel is refreshing and modern...Loved the Aveda bathroom toiletries
April 14, 2014
Rated

5.0

out of

5.0
 by
Mickey06
Wedding party at Hotel Indigo Dadeland
We just returned from a long wedding weekend at this location. Our party rented 40 or so rooms. The sales department was excellent.They gave us a very fair rate, provided as many rooms as we needed and responded to all of my inquiries. The rooms were beautifully decorated, very clean. The housekeeping and front desk staff were very courteous and the friendly. The location was wonderful. A beautiful mall, restaurants, coffee shops and drug stores in very close proximity.
April 2, 2014
Rated

5.0

out of

5.0
Stellar Staff
I have, for the last two years due to my position, lived in hotels and visited home on the weekends. I have experienced varying levels of service from poor and almost dismissive to what I would consider excellent. The staff at this location has exceeded my expectations and I can honestly say is some of the best service I have experienced from any of my recent stays and some of the best I've ever received. I was made to feel welcomed from the moment I walked in and the staff was always congenial and professional. I would like to specifically call out Kali on her personality and customer interaction. Coming from a strong hospitality/restaurant industry background, I critique ever Customer Service interaction I have and Kali is one that if I were still in that industry, immediately try and recruit. So, hold on to her! I'm certain I'm not the first person to have that thought and definitely will not be the last.
March 31, 2014
Rated

5.0

out of

5.0
 by
Werita
Great hotel
The best is the staff, always willing to help and with a smile. We would like more light in the room. Also, we find that, being short, we need to "climb" to get into the bed, although it is not really a problem, just wondering why so high (???)
March 28, 2014
Rated

5.0

out of

5.0
 by
doc hammer
friendly people, very nice atmosphere
periodically we need to travel to miami from key west for medical reasons---recently stayed at indigo for the second time---after our first stay we decided we would rather stay there than at hotels that may be closer to our medical procedures---just a nice "home away from home"
March 18, 2014
Rated

5.0

out of

5.0
Excellent value
I thought overall this hotel was an excellent value. It's not a huge place like some of the bigger names so it was less hassle to come and go. The staff was friendly and helpful and the hotel was clean and comfortable. Limited menu and bar were just fine and very reasonably priced. Would definitely stay there again.
March 14, 2014
Rated

5.0

out of

5.0
 by
C.Livingston
loved it!
Love the decor and customer service. Really pleasant stay. I wish there was a refrigerator in the room.
March 7, 2014
Rated

5.0

out of

5.0
 by
Ruthy13
Great staff very clean comfortable
From the front desk to the very nice room staff and a special thank you to Edison at the cafe. He was always kind, respectful, positive, and efficient. Front desk staff very positive and helpful ! Great stay
February 28, 2014
Rated

5.0

out of

5.0
 by
KD from SP
Good value, nice accommodations, safe, convenient location
I reserved my room online. There were no surprises. My room was ready at check in time and was nicely appointed. Comfy beds, nice decor, the newly remodeled design is calming and very practical. The clerks were extremely polite and friendly. It was a very pleasant stay. I had stayed here before and came back because it is extremely safe, comfortable, and supremely convenient. If you don't have a car you will be happy that there's a metro rail station nearby. Also, a great shopping mall with many major dept and specialty stores, food court and several restaurants are also just a block or so away next to the Metrorail. There is also a Starbucks right across from the parking lot. It would be hard to find a more convenient place to stay in Miami. Free Wifi, nice TV, and also blow dryer, iron and ironing board, plenty of towels. Free breakfast, small bar, and dining area in the lobby. Many good reasons to stay here.
February 12, 2014
Rated

5.0

out of

5.0
 by
cardo
Agradecimiento
Reciban un respetuoso saludo de mi parte y de mi familia, agradeciendo todas las atenciones que nos fueron dadas durante nuestra estadía en sus instalaciones.Quiero destacar la amable atención de su personal, en especial el Mr. Edison . Excelentes chef !! Excelentes habitaciones y servicio!! Excelente ubicación!! Una experiencia maravillosa desde el 10 de enero al 21 de enero, muchas gracias!!
January 25, 2014
Rated

2.0

out of

5.0
 by
awayagain
Big Problem
The hotel was beautiful and modern. The room wa large and very clean. However, the pool was closed due to construction so instead of staying two nights we transferred to another hotel the second night so we would have use of a pool. No pool the first night and the inconvenience of moving, what a problem and headache. The staff and management apologized and tried to make amends which was appreciated. Don't stay here unless you call and verify that everything advertised is available for your use such as pool, whirlpool, restaurant, bar, etc. I think it is wrong not to make this information available for on-line check-in. At the least the hotel should have called once they received the on-line check-in and notified us so we could have chosen in advance whether to stay or book elsewhere. The hotel is beautiful though.
January 23, 2014