Skip Navigation
English
|
|
|
|

Sign In

Book online or call: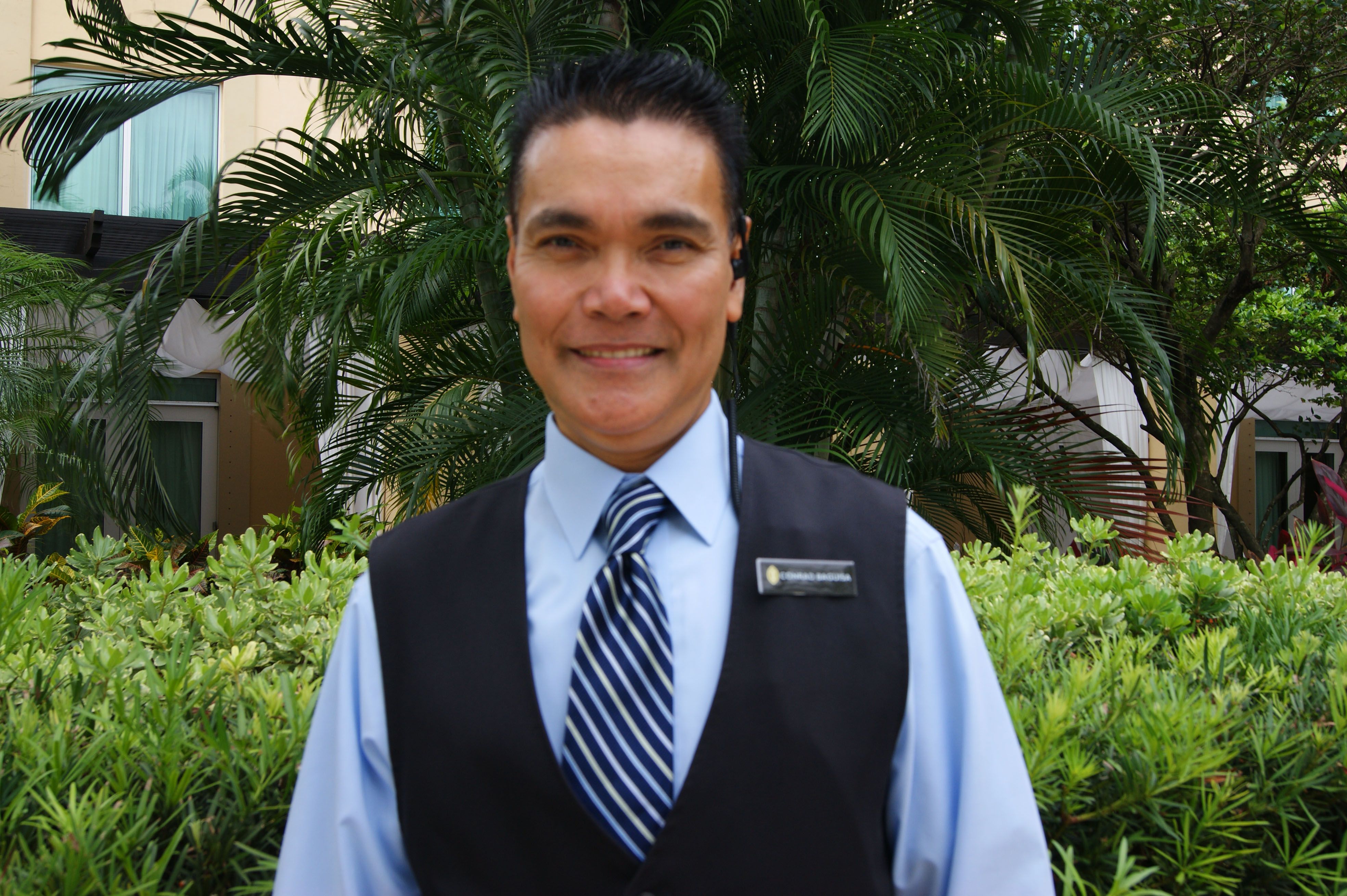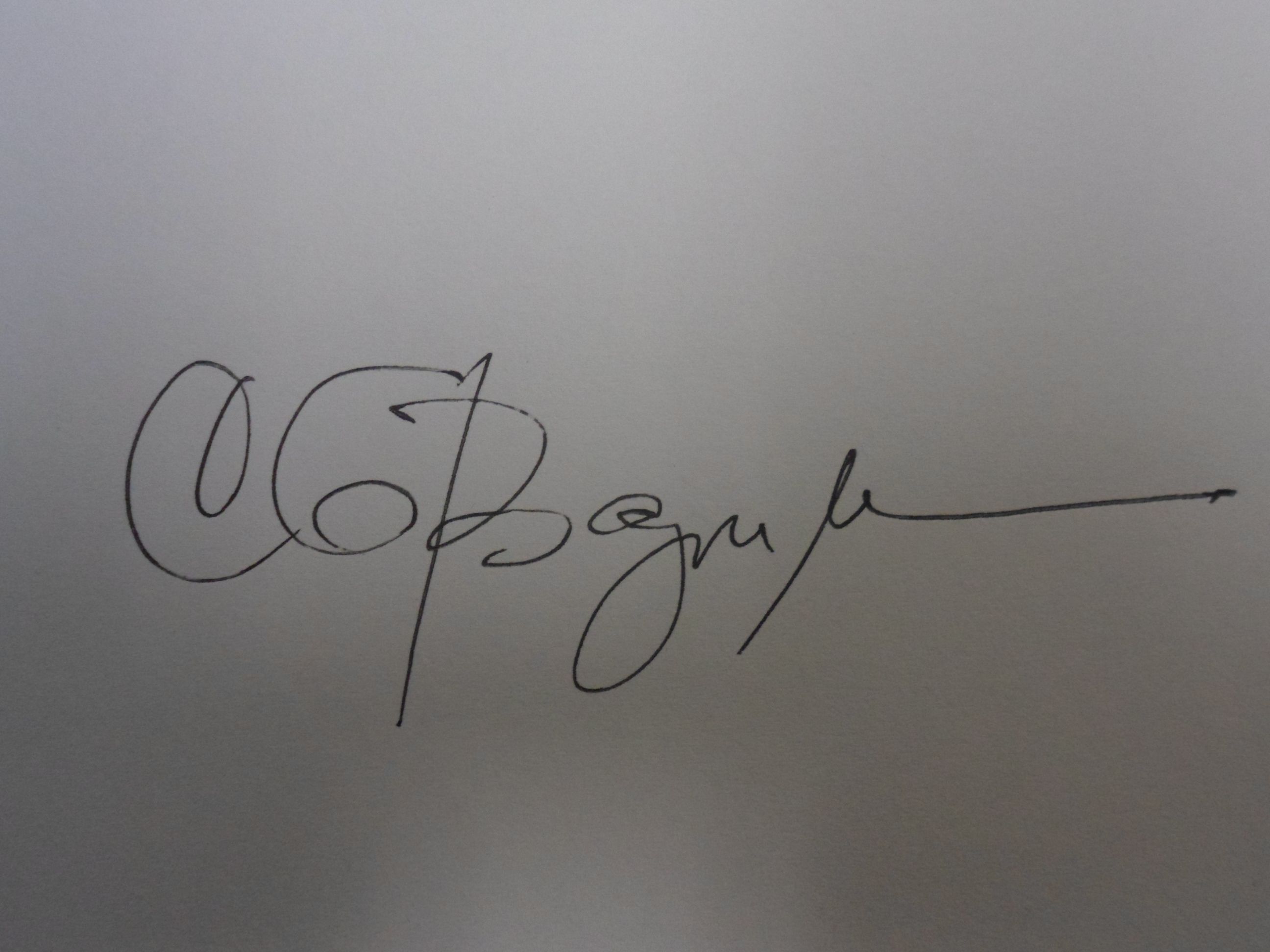 Insider Tips
LOCAL CULTURE
PRACTICE YOUR SPANISH
Though English is used throughout the city, Spanish will be commonly spoken in most areas. Known as the capital of the America's, Miami has latin heritage running through her veins. Certain areas of the city such as Little Havana speak more spanish than others, but dont be surprised to hear other languages as well due to the diversity of the city.
A MIAMI HOTEL THAT'S THE EXECUTIVE CHOICE FOR COMFORT AND CONVENIENCE
Stay in comfort and enjoy the ideal Miami hotel for business or leisure, just 7 miles from Miami International Airport and 4 miles from International Mall and Dolphin Mall. You're also just a short drive from Doral Golf Course, the famous South Beach District, and Little Havana. With luxury suites, sound proof double paned windows, remodeled outdoor pool area, international cuisine and first-class meeting amenities, this Miami hotel makes business travel a pleasure.
HOTEL HIGHLIGHTS
Restaurant & Lounges

InterContinental at Doral Miami features a short but exclusive pairing of dining and bar options. The Armillary Grill offers International dishes t...

Amenities & Services

Our Fitness Centre features state-of the art treadmills, elliptical and weight machines equipped with TVs to help pass the time. An outdoor pool, J...

SPECIAL PACKAGES

There's always something special happening at an InterContinental hotel. Whether you are looking for a fun-filled getaway or a place to host your n...
At Doral Miami
2505 North West 87th Avenue

Doral

,

FL

,

33172-1610

United States

Front Desk

+1-305-4681400
Languages spoken by staff
English, Spanish, French, Italian, Portuguese, Tagalog
Pet Policy
The InterContinental at Doral Miami does not have pet friendly accommodations and as such it is the policy of the hotel not to allow pets unless it is approved by management under special circumstances. A nonrefundable cleaning fee of 250 per room.
CHECK-IN

4:00 PM

CHECK-OUT

12:00 PM

Late Check out Available
Accessibility
Service animals allowed
14 Room(s) with Accessibility Standards
Parking
Guest Reviews
Rated

4.5

out of

5

 by

105

reviewers.
Rated

4.0

out of

5.0
 by
Dave271
Great room and facilities
In general nice experience, especially for the cleanness and comfort of the suites. Cupboard is a great idea.
June 15, 2014
Rated

5.0

out of

5.0
 by
cb4545
Very clean and comfortable
Our son recommended this hotel and he was right a very clean, friendly and comfortable hotel, easy access to a lot restaurants and stores. Only wish it had a safety box in the room. Will stay here for sure when we return to Miami. The front desk personel super all of them.
June 11, 2014
Rated

5.0

out of

5.0
 by
RcracerDe
Great Stay
I was actually really surprised by this hotel. The value was great. I travel for work and this hotel had a really nice park next to it with a nice running/walking track. I had no issues and my room was awesome.
May 21, 2014
Rated

5.0

out of

5.0
 by
Anthony50
Comfortable Stay
Check-in was excellent. I believe the front desk person that checked me in was named Alejandro and he was very informative & friendly. He not only makes you feel welcomed but also makes you feel like this hotel really appreciates your business. Room was cleaned to a high standard and had everything you need. The hotel is next to a nice park with walking paths which was great for daily walks.
May 20, 2014
Rated

5.0

out of

5.0
 by
TCSAngel
Great Staff/House Keeping
Have visited this hotel many times. Staff and housekeeping have always addressed themselves to any needs I may have had.
May 19, 2014
Rated

5.0

out of

5.0
 by
Troy R
Enjoyable stay.
It was a very pleasant stay for my family. The staff were very professional and courteous, even at the wee hours in the morning. Both suite and common area were clean and tidy - you got the feeling that you had the finest room in the house. The location of this hotel is also perfect for shopping and local attractions. Thumbs Up!!
April 25, 2014
Rated

5.0

out of

5.0
 by
inoaal
Excellent Service / Staff
I recommend this property if you want to be within miles from Miami Beach and centrally located from all major attractions that the city has to offer. The staff here at the Candlewood Suites Miami Airport is phenomenal, specially Alejandro who was amazing from the start. I also like to commend Bills who was also very attentive with me and my family offering information about the city and things to do; Bills even offered us great ideas and discounts to the Miami Zoo which we took advantage off. My 4 night stay was amazing although I did not spend much time in the hotel however what really made the difference was the staff at every encounter while at the property. With regards to the room, it was everything we expected from a Suite. The room was very clean and everything was working perfectly fine. This is an extended stay hotel and generally rooms get cleaned every 7 days however if you need something done, just ask the staff here is very accommodating and they will go the extra mile to make sure that one is comfortable. Thank you for this great stay, my home in Miami!
April 20, 2014
Rated

5.0

out of

5.0
 by
Serg_SS
Friendly staff
Great hotel for great value. Good location, has pool and GYM, complimentary laundry. Very important – complimentary fast internet. But most importantly – friendly staff.
April 16, 2014
Rated

5.0

out of

5.0
 by
aijohnson
On the Money
This hotel provided excellent value for money. All amenities were as promised.
March 19, 2014
Rated

5.0

out of

5.0
 by
happycanadian
Thank you Candlewood Suites
We stayed at this property three separate times over a three week period. Our first stay was for 5 days, than another day following a one-week cruise and then another day after a trip to Guatemala. The staff were extremely friendly and professional. We were able to leave a piece of our cruise luggage at the hotel when we left for our Guatemalan adventure. Our rooms were better with each consecutive staff. The first room was a very comfortable "studio", the second was on the third floor with a wonderful view of the park, and the third was a one bedroom apartment. Great pool and hot tub. Given our travel plans the free laundry was a welcome addition. Laundry supplies are available at a cost of $1.50 in the cupboard. There is a wonderful park just behind the property with a walking/jogging path #inside track about 1 mile, outside track about 1.5 miles#. Park is accessible from a gate in the fence at the corner of the building across the parking lot. Coffee shop and several restaurants just at the corner of the street as well as just minutes away. Anthony's Coal Fire Pizza is about a 10 minute walk and Chili's and Flannigan's are about 20 minutes in the opposite direction #all on 87th#. Wal-Mart is near Chili's and Flannigan's. Bank of American ATM near Anthony's.
March 10, 2014
Rated

3.0

out of

5.0
 by
rcrogers
Good location for Miami
This is the 2nd time that we have visited this property. It is centrally located with respect to Miami-Dade County with quick access to both an east/west and a north/south expressway. This trip we converted some of our points which made for a very cheap stay out of pocket. If you are planning on staying for a while - definitely consider this place. Negatives. Don't ask me why, I did not notice the 1st stay - but their Queen size beds are "European" size, i.e., small. I asked at the front desk (I suspect they have had this question before) and the clerk rattled off the sizes of queen - which they match on the smaller dimensions. Lastly, someone cooked a tuna melt or something similar - had to put damp towels at the bottom of the door to keep out the stench. It appeared the hotel put deodorizers on the hall A/C later to try to fix this odor.
March 8, 2014
Rated

5.0

out of

5.0
 by
Bcad19
Great value and treatment
The hotel is well located, the pool and in general all the hotel is very clean, it has a gym, laundry room and a small store, allows to receive packages without charge, the small kitchen is perfect if you travel with kids, the price is really good compared to other hotels in the same area but the best part.....the people that works on it, Alejandro especially, they treated us as "part of the family" and helped us beyond expectations, for us the hotel gave us the greatest impression and we will definitely come back again in the future.
March 7, 2014
Rated

4.0

out of

5.0
Great Service
Excellent care of all his staff, very good location in the center of Doral
March 5, 2014
Rated

4.0

out of

5.0
 by
Sidy
Nice stay
We had all kinds of problems getting to the hotel but the front desk staff was great. Room was comfortable. We overheard several other customers compliment the staff and stating they would be back again. That makes for a good review! I don't give 5 stars only because It wasn't heaven!
February 24, 2014
Rated

5.0

out of

5.0
 by
Jtagave60
All around excellent room and staff
Highly recommend this hotel, great for business or travel
February 24, 2014
Rated

5.0

out of

5.0
 by
Nutter57
Clean and comfortable
Room was clean, had just everything needed for an extended stay or overnight. Dishes and towels in kitchen, nice clean bath, comfortable bed and lovely pool that we used twice. Very close to the airport so planes do fly over. Not much problem at night on first floor but when on the third you heard them in the middle of the night. Close to restaurants and a few stores within walking. Had a great pedi in the salon and walking to dunkin donuts and a convenience store with bakery also. Worth coming back.
February 14, 2014
Rated

5.0

out of

5.0
 by
2happy travellers
Friendly, helpful service - clean and comfortable suites
We had requested an early check-in due to the early disembarkment from our cruise ship. We arrived one hour earlier than our check-in request and Alejandro greeted us with a welcoming smile. We only had to wait a few minutes until he was able to have a room readied for us and the room was spacious, clean and comfortable. We couldn't have asked for more courteous, helpful service and we will continue to stay at Candlewood Suites whenever possible. Thank you Alejandro - you are a gem!
February 13, 2014
Rated

5.0

out of

5.0
 by
TCSAngel
The Staff!
As a repeat customer, it's always nice to be able to stay in the same room you've been accustomed to. Although the Staff has informed me that they really can't reserve a room, they have a 99.9% success rate! Thanks for all your help.
February 7, 2014
Rated

4.0

out of

5.0
 by
Crespus
Great hotel, but the the front desk staff should be nicer...
Whenever we me and my wife go to Miami, we stay at Candlewood. This hotel is awesome, the rooms are very comfortable, the location is fantastic and there's also a Cupboard where you can buy snacks and drinks. It's great! The only flaw is the front desk staff that should be more outspoken, approaching and hospitable. Of course I'm not talking about the whole front desk staff , Alejandro and Shirley are great clerks!
January 25, 2014
Rated

5.0

out of

5.0
 by
CCStudio
Didn't want to leave
This hotel had such great amenities that our stay was really wonderful and we didn't want to leave. The room was very clean, the bed and pillows super comfortable. A well equipped kitchenette with all the necessary utensils, including liquid dish soap and complimentary popcorn to watch a movie. We used the Lending Cupboard's toaster oven, which was huge and brand new (still inside the box) You can watch a movie from the selection they have at the front desk. We charged our phones at the bedside lamp.Checked the bulletin board near the front desk to learn about upcoming events and the wifi password for the day. Very nice little details that make this hotel stand out.The only two things I I think were missing is a shuttle service to the airport, and someone more knowledgeable at the front desk...Barbara didn't seem to know the answers to what we asked her about, where it about the hotel or tourism advice... the worst part was that it seemed as if she didn't even care. The other guys at the front desk were great.
January 20, 2014
Rated

5.0

out of

5.0
 by
Elo74
Excellent budget hotel
We really enjoyed our 4 nights stay, the staff were really friendly and efficient, the room including kitchenette was very well equipped and clean. Excellent value for money, we'll definitely come back if in the Miami area.
January 13, 2014
Rated

5.0

out of

5.0
 by
ChrisIHGPlat
Excellent Hotel and Value. Outstanding Staff.
Stay here often. Rooms are clean and comfortable. Comes with kitchenette (no oven) and plenty of kitchenware. Exercise room is up to date and free laundry machines are very convenient. Staff (Yoan, Alejandro, and Pablo) are outstanding and go out of their way to help.
January 7, 2014
Rated

3.0

out of

5.0
 by
Tico1226
Housekeeping is terrible
Upon our arrival we noticed that the room had not been vacuumed. We adviced the front desk and they promised that the next day it would be done. Wnen we pulled the covers noticed that the sheets were dirty. Front desk gave us clean sheets and promised housekeeping would take care of the rooms. Next night when we returned noticed that noone had cleaned the room. The night clerk promised that he would make a not for nex day cleaning..He gave me a vacuum cleaner and thus I became the maid. the following day noticed that none from housekeeping had done anything in the room. I was told that they have a schedule for cleaning the rooms on certaing days. Guess we stayed the wrong days since we had to do the cleaning.
January 5, 2014
Rated

4.0

out of

5.0
 by
NH3King
reasonable clean and comfortable
Queen suite is always nice. The hotel is in a good area. There is also a great place to Run nearby + hotel has small but well equipped fitness room (For a Hotel). One complaint do not take the bottom rooms near the outside smoking areas, the ac units pull in the smoke.
January 3, 2014
Rated

1.0

out of

5.0
 by
Diane123456789
Would not recommend, affordable but dirty!
The room we stayed in the carpet was stained and the room was dusty. We noticed the maids vacuuming the carpet in the lobby and lower level hallway but in the five days we were there the third floor hallways were never vacuumed! We tried to spend most of our time out of the room, had to ask for towels because our room was never cleaned and we only put the do not disturb sign out once! Most staff did not speak English so we could not communicate with them, only the front desk and they were too busy to care why we needed to go to them for clean towels. The only good thing I can say is they had the kitchen well stocked with items to use for extended stay but its not nice to cook when you feel like your in a dirty room! Would not recommend! Diane
January 3, 2014
Rated

5.0

out of

5.0
 by
Chichi64
Great Services
Everything was excellent, staff very professional, nice location everything was close Restaurants, Supermarkets
January 1, 2014
Rated

4.0

out of

5.0
 by
Stargaze
Nice Hotel for a perfect Stay
Highly Recommended if Visiting Miami , close to the airport and it is just a great hotel !! Will definitely go back again!
December 16, 2013
Rated

5.0

out of

5.0
 by
Margarita65
mrs
Very good, helpfull and friendly staff. Qiuet hotel and good location to stay.
December 13, 2013
Rated

5.0

out of

5.0
 by
AngelTCS
We keep coming back!
Our Company has been staying at Candlewood Suites for over a year now with anywhere from 3 to 6 rooms. Can't say enough about the staff and their attentiveness to all our needs. Personally, the beds are some of the most comfortable I've ever slept on. Some of us do our own cooking and the kitchen is set up just right for convenience and practicality. The pool and grills is a plus especially in the Summer time. We don't require any special needs but the Staff is always checking to see if everything is OK. Great experience since we all are away from home!
December 10, 2013
Rated

5.0

out of

5.0
 by
Jenjenn
Home away from home
Always a pleasure for me to stay at this hotel. The only downfall is when they are booked up!
November 19, 2013