Skip Navigation
English
|
|
|
|

Sign In

Book online or call: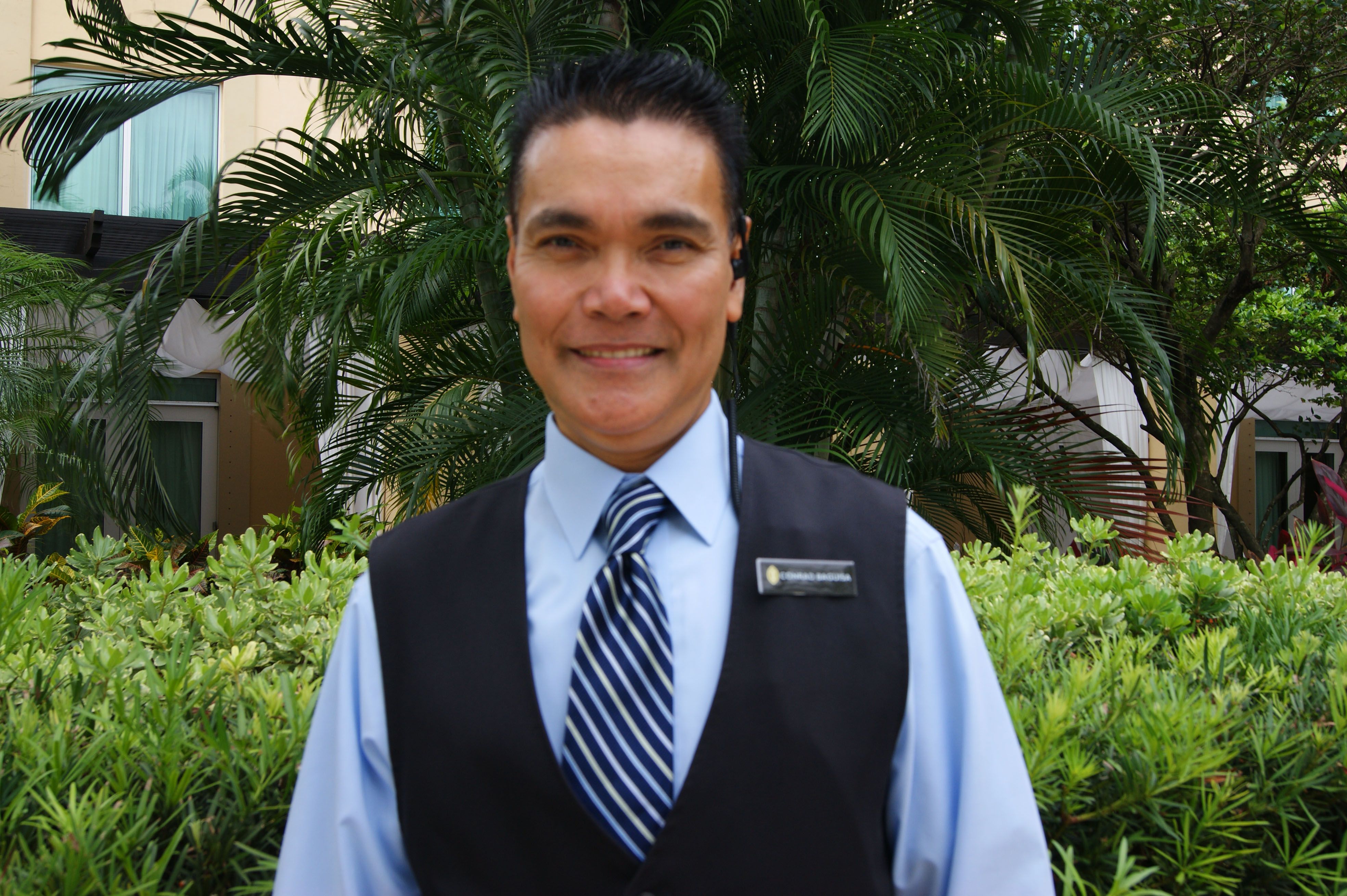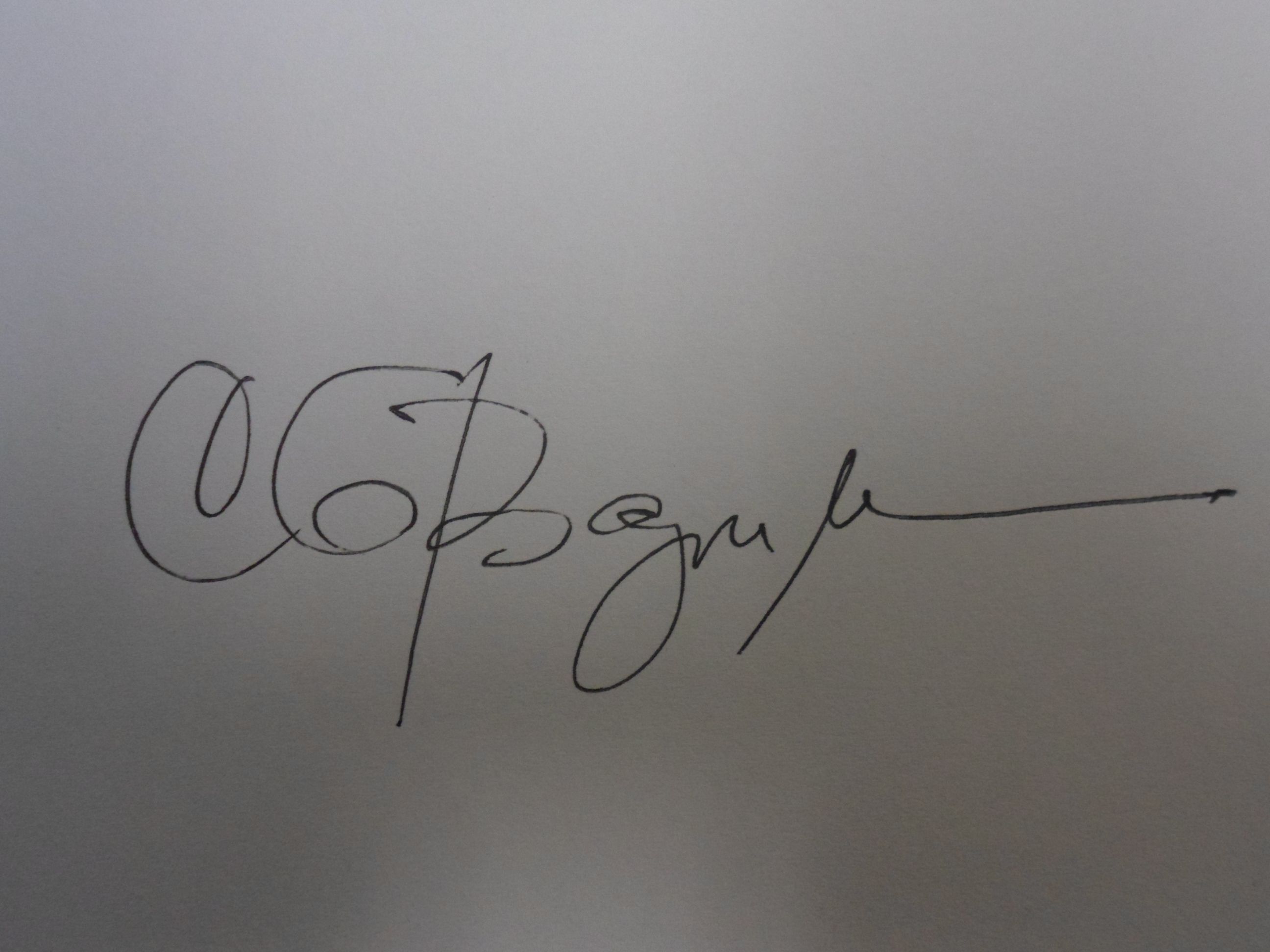 Insider Tips
LOCAL CULTURE
PRACTICE YOUR SPANISH
Though English is used throughout the city, Spanish will be commonly spoken in most areas. Known as the capital of the America's, Miami has latin heritage running through her veins. Certain areas of the city such as Little Havana speak more spanish than others, but dont be surprised to hear other languages as well due to the diversity of the city.
A MIAMI HOTEL THAT'S THE EXECUTIVE CHOICE FOR COMFORT AND CONVENIENCE
Stay in comfort and enjoy the ideal Miami hotel for business or leisure, just 7 miles from Miami International Airport and 4 miles from International Mall and Dolphin Mall. You're also just a short drive from Doral Golf Course, the famous South Beach District, and Little Havana. With luxury suites, sound proof double paned windows, remodeled outdoor pool area, international cuisine and first-class meeting amenities, this Miami hotel makes business travel a pleasure.
HOTEL HIGHLIGHTS
Restaurant & Lounges

InterContinental at Doral Miami features a short but exclusive pairing of dining and bar options. The Armillary Grill offers International dishes t...

Amenities & Services

Our Fitness Centre features state-of the art treadmills, elliptical and weight machines equipped with TVs to help pass the time. An outdoor pool, J...

SPECIAL PACKAGES

There's always something special happening at an InterContinental hotel. Whether you are looking for a fun-filled getaway or a place to host your n...
At Doral Miami
2505 North West 87th Avenue
Doral , FL , 33172-1610
United States
Front Desk +1-305-4681400
Languages spoken by staff
English, Spanish, French, Italian, Portuguese, Tagalog
Pet Policy
The InterContinental at Doral Miami does not have pet friendly accommodations and as such it is the policy of the hotel not to allow pets unless it is approved by management under special circumstances. A nonrefundable cleaning fee of 250 per room.
CHECK-IN

4:00 PM

CHECK-OUT

12:00 PM

Late Check out Available
Accessibility
Service animals allowed
14 Room(s) with Accessibility Standards
Parking
Guest Reviews
Rated

4.4

out of

5

 by

96

reviewers.
Rated

5.0

out of

5.0
 by
Laurent2013
Great for short or long stay, real mini apartment
Great place in Doral, FL, minutes from MIA airport and main accesses. You have a full kitchen (no oven put you can ask for counter-top one @lobby), big parking lot, big room, included in price washing machine and dryers for your clothes (great for long stay or staying with children). Staff is friendly and help you out patiently with all your needs (even recurrent ones!). My only and single negative point is the WiFi. Yes it's included, but stream quality is really random, very hard to get a VoIp conversation (forget video). Everything else 5 stars, and the best price/room in the area.
August 11, 2013
Rated

5.0

out of

5.0
 by
Bolly
Excellent Comfort & Customer Service
This hotel will remain my place of choice whenever I am in Doral, Miami. The room is equipped with all the conveniences of your home.....plus free wifi and laundry service and a state of the art gym at an affordable price. The staff are all very polite and provide great help to guests in recommending places of interest to visit, shopping etc..... I want to express a hearty thank you to the front office staff in particular Pablo and a pretty young lady on their fine mannerisms. Keep up the good work ..... CHEERS !!
August 9, 2013
Rated

5.0

out of

5.0
 by
xawiers74
Comfortable Hotel
Hotel located in close proximity to Airport and Downtown. Shopping center near by. Rooms comfortable with full kitchen. Will be back!
August 2, 2013
Rated

5.0

out of

5.0
 by
Traveller7877
Regular Guest
The Candlewood Miami Airport West is my home away from home! Very helpful staff, clean and comfortable rooms, and VERY convenient!
July 29, 2013
Rated

4.0

out of

5.0
 by
Don35
Excellent staff willing to attend to your needs.
Overall, a great place to stay. My only complaint is room cleanliness. It does not appear to be consistent. Almost always we have gotten rooms that range from clean to extra clean, except during our last stay. We got a room that was clean except by the AC area. There was stuff on the floor that appeared to be coming out of the AC. The bathroom was neat and clean as usual as was the rest of the room. That same day we noticed the hallways and the snack area were messy and needed cleaning as well (usually they are so perhaps it was an odd day!). The bed was a little too soft for me but other people may like it that way. Staff is very friendly, courteous and willing to attend to your every need. Alejandro and Leslie are always willing to go the extra mile and they always do their job with a smile. Looking back, I should have asked them to move me to a clean room and I am sure they would have been more than willing to do so. I like having a chance to win prizes when we check in (extra points, sodas, etc.). The location is great. Everything appears to be only a few minutes away. Overall, I recommend this hotel/location.
July 20, 2013
Rated

3.0

out of

5.0
 by
hotelguest23
no consistency
The staff is amazing, and have been since I began staying in this hotel in April 2013. However the rooms at this hotel have no consistency no two are alike my recommendation to you if you will be checking in and out like I do and you find a room you like keep note of it and try to request it each time you check in. The inconsistencies with air temperature and regulation, refrigerator with ice makers or not, doors in baths do not open all the way and you cannot get to the shelving unless door is closed. This little things do not add to much, however when you stay in hotels for any length of time things like this become an issue. For business travel it becomes a problem since you never know what room you are getting. Accommodation Consistency should be what this hotel concentrates on as the Staff has been Amazing and consistent.
June 17, 2013
Rated

4.0

out of

5.0
 by
Naya13
Better care for childre
On our trip to Florida we use normally Candlewood chain of our last stay single we complain about the lack of services for children as children's channels. For the rest good service
June 5, 2013
Rated

5.0

out of

5.0
 by
LJose
Space e location
suíte with very good spacious, room cleanliness and location very nice.
May 28, 2013
Rated

5.0

out of

5.0
 by
pampino
comfortable
we like this hotel very much. Feel like home. location in doral is excellent . Staff is very friendly
May 27, 2013
Rated

4.0

out of

5.0
 by
Blakey7
Beautiful rooms. Surprisingly good
This is a really good hotel despite being classed as an airport hotel. Although you can see planes passing over, the insulation is good so not too noisy The rooms are very good with kitchen and plenty of space. Well worth the money. Although no restaurant on site there is a "cupboard" where you can purchase snacks and drinks to use in your room which is good. Plenty of restaurants and shopping within the vicinity of the hotel. I would recommend this hotel for a stopover in Miami for a few days
May 24, 2013
Rated

1.0

out of

5.0
Worst bed and worst cleaning services
My wife, son and me stayed here for shopping weekend. I do a lot o travel, once a week, so I use hotels more that my own bed. In room 346 there is a very unconfortable bed, the bed was bent to the center so the back pain next morning was terrible. Also, I found a dirty t-shirt from the past guest on the corner of the room. I believe the intention of these properties design is great and with the big areas are perfect for families. It is sad that the administration for this hotel let the idea to deteriorate in such a bad way. Never again i will stay in this hotel.
May 17, 2013
Rated

5.0

out of

5.0
 by
Marruffo2
All good!!
Hotel is located in nice neighborhood ; close by shopping centers restaurants , parks airport and major highways. My recognition to Leslie and Luis for their good customer service skills ; along with their co-workers. Thanks to all!!
May 10, 2013
Rated

5.0

out of

5.0
 by
JeffK
Very Nice Hotel
I have stayed at this Candlewood suites on business multiple times over the last several months. The location is great, the beds are comfortable, the rooms are clean, and best of all, the staff is wonderful. I usually check in after midnight, and they always make me feel welcome. Luis, Shelly, Leslie and the others help make my stay a pleasure. The value is excellent.
April 29, 2013
Rated

4.0

out of

5.0
 by
FTFT
Comfortable room, quiet and safe place
We had a very good stay. Staff was nice, polite and helpfull. Room was clean, spacious and well equipped. We had all we need at a very good rate, it's really honest. The guests are supposed not to smoke in there, but someone has ignored it before in my room, little smell of it. Overall, a very nice experience, surely would come back. Keep going like this!
April 15, 2013
Rated

3.0

out of

5.0
 by
Texastoby
OK, but could be better
Rooms are roomy, but the furniture is somewhat worn. The staff is excellent. People in the next room can get a bit loud, especially at 1:30am and the next night at 3:30am. Ask for a room like 302 which is on the end and there is not another room next to your bedroom. Great location. And like I said, an excellent staff, very helpful.
April 12, 2013
Rated

5.0

out of

5.0
 by
vincenzo97
miami
The sofa bed are no good. it is necessary change a new model without spring. And Remove the trash conteiner another place because the bad odors go to inside the room. in particular room 346 the door is no good closer and the high volume the outsise air go to into room. best regards
April 10, 2013
Rated

5.0

out of

5.0
 by
blopacosta
Great!
Great place to stay, very clean and updated. Right between the outlet malls and the airport. I loved it.
April 4, 2013
Rated

5.0

out of

5.0
 by
Phil4932
Great customer service and professional staff
Very professional service, all staff were great. Yoan the front desk manager was diligent and attentive, they take very serious their jobs in Candlewood.
March 21, 2013
Rated

5.0

out of

5.0
 by
SZ123
Quick Stay but Very Enjoyable
I booked this stay for my husband and myself along with my sister and her husband prior to taking a cruise. We found our whole experience very enjoyable although we were only their for a short time. We took advantage of ordering our dinner meal in from the book in our suite. It was great value, delivered quickly and still warm. Staff was very knowledgable and helpful. We would not hesitate to book with this hotel/chain again.
March 16, 2013
Rated

4.0

out of

5.0
 by
seminoles01
decent
I ususally stay at holiday inn express but this was closest I could get due to golf tournament . good quiet location close to restaurants, etc.
March 13, 2013
Rated

4.0

out of

5.0
 by
TBG2013
Good Overall Experience
The rooms look new and very clean. One minus - no toilet brush in the bathroom. Luis at the front desk was very helpful, friendly and professional at the same time. Not sure if not already, but he should be a Manager on duty or something. He deserves it ! The complimentary "Max something..." offered in the Cupboard is AMAZING !! By far the best coffee I've had in ten yeard of living in hotels in the US ! The one in the rooms though... not that great... :) Another plus is the vecinity to the park and the little gate through the fence so you're on the jogging track in 30 sec. A minus is the lack of/insuficient AC on the coridors. Overall I think it's a good place, I recomend it.
February 19, 2013
Rated

5.0

out of

5.0
 by
Berni
Clean and big room.
We stayed 2 nights and enjoyed it. Nice hotel in a convenient place for a reasonable price.
January 11, 2013
Rated

4.0

out of

5.0
 by
mrbusiness12
A/C problems
the a/c only comes on when you (move in the room) when your in for the night there is no movement hence no a/c in a 7.5 hrs period the a/c came on for about 10 minutes not too comforting a/c man came to look and only got a little better when he was done a/c unit main complaint
January 2, 2013
Rated

2.0

out of

5.0
 by
telinas
Noisy and Expensive
Stayed 1 night in this hotel. It was expensive, noisy, the halls wreaked of food and staff was just...so..so. They didn't even ask if I was a priority rewards member, nor did they offer any water. We had to ask and then they said..."take some". Bottom line, not a good deal at all. Didn't like it. Don't recommend it to anyone. Lobby was plain and ugly. Spend your money elsewhere. Would never go back to this "hole in the wall".
December 11, 2012
Rated

5.0

out of

5.0
 by
Liza1
Great Stay
I really enjoyed my stay and the service was great!!!!!
November 24, 2012
Rated

5.0

out of

5.0
 by
Luisr69
Best Choice for MIA Airport Area and Doral Area
Excellent and clean room, plenty of parking, towels, restaurants around, I had been staying on many hotels in these area, by far these is the best!
November 16, 2012
Rated

5.0

out of

5.0
 by
Grosso
Very comfortable
Very good hotel. My wife and I stayed in a queen suite for two days. Requests I made in pre booking were all met (I asked for a room on the top floor, away from noise and with a very comfortable bed). Access to Internet is free but slow. Parking is free and not really missing vague. It does not serve breakfast, but there is the option of iHop which is right near the hotel. The room is well equipped. My wife and I pretty much only use the hotel to sleep. The bed and the pillows are great, very comfortable. I stayed two days and have not seen the room service also not asked. The existing kitchen in the room is well equipped, including dishwasher. The location is good, right next to the Dolphin Mall and Miami International Mall. The front desk staff is helpful and even lent me one adapter or plug in the charger I use for my cell phone.
November 1, 2012
Rated

4.0

out of

5.0
 by
minion
good price
Very good price for the room, it was renewed, very comfortable and nice staff! Free parking, good for taking the road the next morning.
October 21, 2012