Skip Navigation
English
|
|
|
|

Sign In

Book online or call: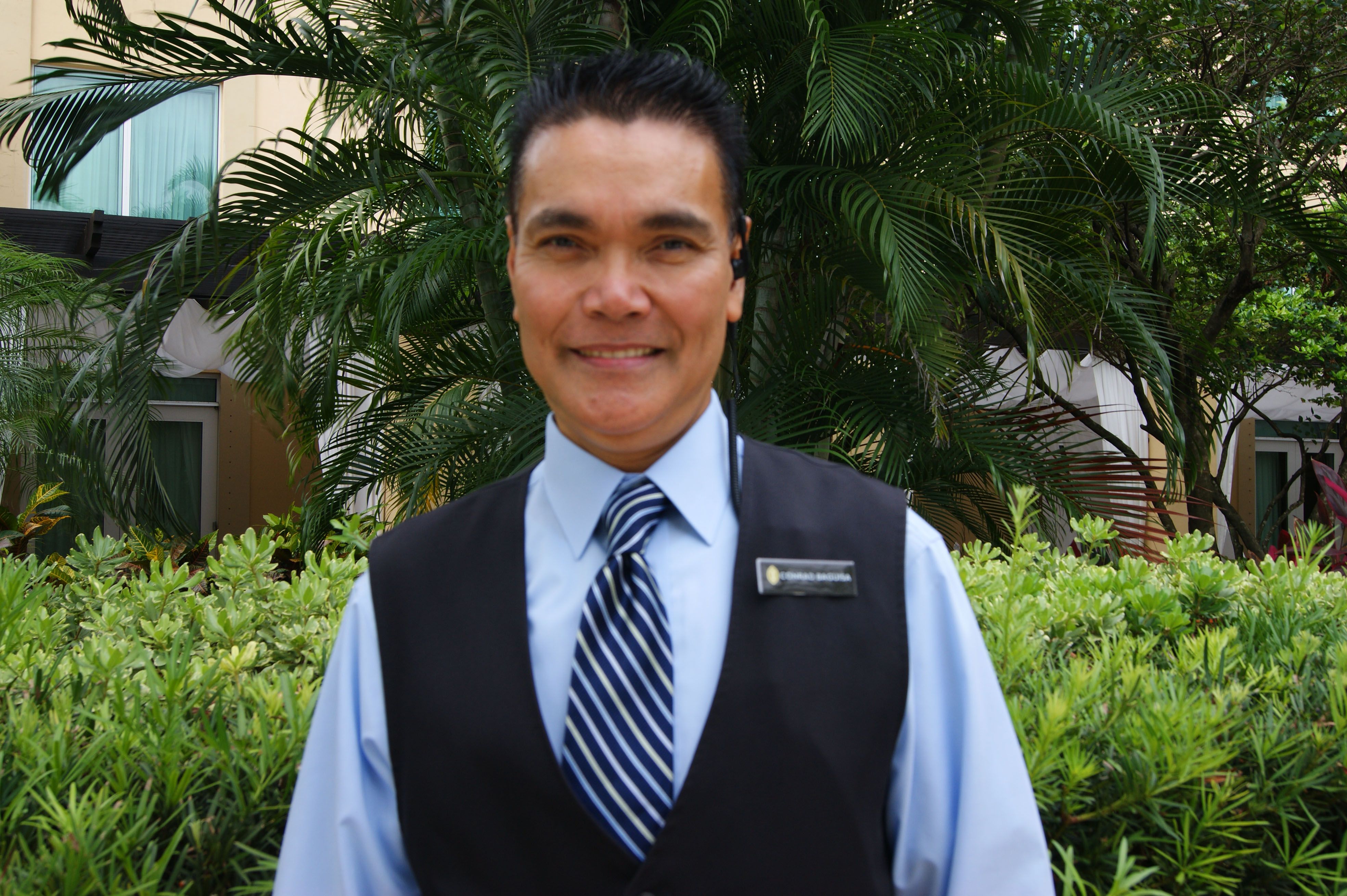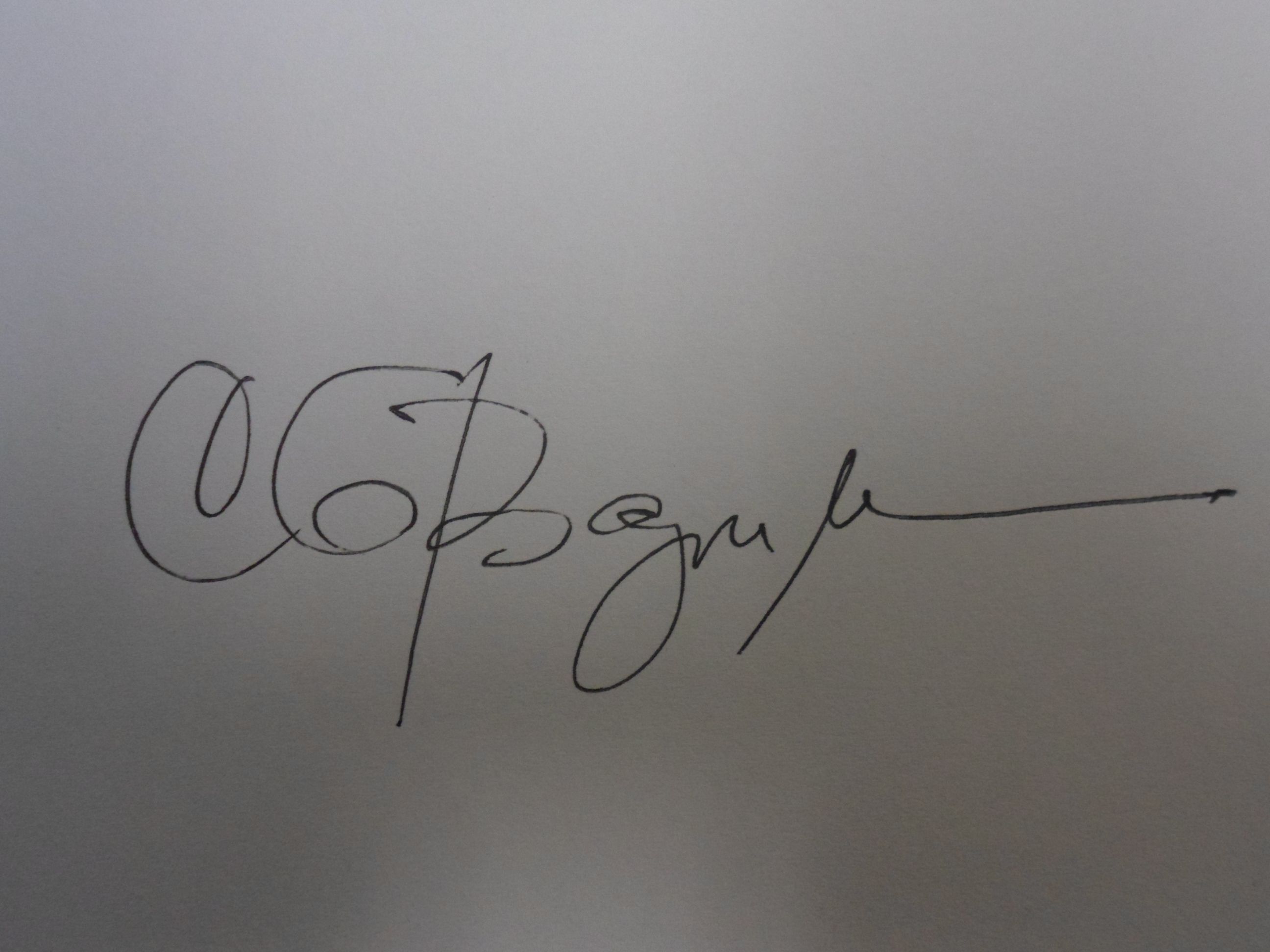 Insider Tips
LOCAL CULTURE
PRACTICE YOUR SPANISH
Though English is used throughout the city, Spanish will be commonly spoken in most areas. Known as the capital of the America's, Miami has latin heritage running through her veins. Certain areas of the city such as Little Havana speak more spanish than others, but dont be surprised to hear other languages as well due to the diversity of the city.
A MIAMI HOTEL THAT'S THE EXECUTIVE CHOICE FOR COMFORT AND CONVENIENCE
Stay in comfort and enjoy the ideal Miami hotel for business or leisure, just 7 miles from Miami International Airport and 4 miles from International Mall and Dolphin Mall. You're also just a short drive from Doral Golf Course, the famous South Beach District, and Little Havana. With luxury suites, sound proof double paned windows, remodeled outdoor pool area, international cuisine and first-class meeting amenities, this Miami hotel makes business travel a pleasure.
HOTEL HIGHLIGHTS
Restaurant & Lounges

InterContinental at Doral Miami features a short but exclusive pairing of dining and bar options. The Armillary Grill offers International dishes t...

Amenities & Services

Our Fitness Centre features state-of the art treadmills, elliptical and weight machines equipped with TVs to help pass the time. An outdoor pool, J...

SPECIAL PACKAGES

There's always something special happening at an InterContinental hotel. Whether you are looking for a fun-filled getaway or a place to host your n...
At Doral Miami
2505 North West 87th Avenue
Doral , FL , 33172-1610
United States
Front Desk +1-305-4681400
Languages spoken by staff
English, Spanish, French, Italian, Portuguese, Tagalog
Pet Policy
The InterContinental at Doral Miami does not have pet friendly accommodations and as such it is the policy of the hotel not to allow pets unless it is approved by management under special circumstances. A nonrefundable cleaning fee of 250 per room.
CHECK-IN

4:00 PM

CHECK-OUT

12:00 PM

Late Check out Available
Accessibility
Service animals allowed
14 Room(s) with Accessibility Standards
Parking
Guest Reviews
Rated

4.3

out of

5

 by

258

reviewers.
Rated

5.0

out of

5.0
 by
Kazoo
Excellent service and convenient location
I was in Miami on a business trip, time was a critical factor for me. It was my first experience with this hotel but it will not be the last The location is excellent, the staff was great and the rooms very good. I feel i received great value for this experience and i would certainly recommend this hotel to my friends.
March 2, 2014
Rated

5.0

out of

5.0
 by
KAZmiester
Great accomadations
Excellent staff Great room Terrific stay Business center very well equipped Bar/ restaurant very well done with great service and good food
February 23, 2014
Rated

3.0

out of

5.0
 by
tucu
price, parking, breakfast
expensive and not including breakfast. being a gold member the parking was not included in the room. when we had some problems with the elevator the front desk person was not very kind in explaining how to use it.
February 23, 2014
Rated

2.0

out of

5.0
 by
Alfredo1986
value for money
Breakfast was expensive for the cost vs quality and room rate
February 20, 2014
Rated

2.0

out of

5.0
 by
Lou64
Noisy room
We were in an adjoining room. At about 10 p.m. The noise started as the couple in the adjoining room were fighting. She then left. He turned on the t.v loudly. I called the front desk and security asked him to turn it down which he did. Shortly she returned and they continued to talk loudly until about 3 p. m. I got up at 6 a.m. Giving me a grand total of three hours sleep. We booked this hotel for the comfort and attention to clients getting a good night's sleep. I will make sure in the future that I do not get a room adjoining another. Bad experience for us.
February 20, 2014
Rated

2.0

out of

5.0
 by
William1219
Poor service, didnt have a room that I was guaranteed!
I figured with the Crown Plaza name, and I have stayed at many thru the years of travel ice hockey, this would be a no brainer. BOY WAS I WRONG! I had a connecting flight thru MIA enroute to Montego Bay Jamaica and needed a hotel in Miami. for a night. I booked the hotel thru your own website and got a guaranteed rate on a King size standard room for my girlfriend and I. Upon arrival I was notified by the desk that "sorry, we have no more king size rooms available, but if you want a ADA room you can have it." Did I have choice? We just wanted a nice room, go out to dinner, and the next morning be on Our way. Also my girlfriend was not feeling well and when I asked the staff for directions to a close pharmacy ( CVS,Walgreens) I was told there was one within a 10 minute walk. Well after a 50 minute, 3 mile round trip walk thru Little Havana to Walgreens I accomplished what I needed to do. Personally I think front Staff should know the area in which they are sending their quests!!!!!
February 13, 2014
Rated

3.0

out of

5.0
 by
Hawkeye302
Bar Food, Ok but automatically added TIP
Automatically added "service charge" on every time we ate in the bar when service was poor. We stopped going to the bar.
February 8, 2014
Rated

5.0

out of

5.0
 by
FEVsHOTELs
Very handy airport hotel
Overnight transit stay was very good. Shuttle service is excellent. Rooms were good size and very clean. Also not far from American Arena (Heat games) & Dolphin Mall for shopping both about 20mins.
February 8, 2014
Rated

1.0

out of

5.0
 by
Concerned!
Going down hill
I travel a lot and spend over 200 nights a year in hotels. I have been staying at this property for the past eight years and in that time period things have evolved. Specifics: Hotel has stopped recognizing elite members with a free breakfast and now offers 600 points or some snacks or water. When asked about it at the front desk the clerks indicated that the decision was driven by IHG. This simply is untrue as I called IHG and they indicated it was an individual hotel choice as they have franchises. The gym which needs some upgrading and was in a temporary location. Hopefully, the improvements will be apparent if I return to this property. With the negative trends I am seeing I would not recommend this hotel and would actually recommend staying elsewhere until/unless things improve. There are a lot of other hotels with similar costs/amenities available.
February 5, 2014
Rated

5.0

out of

5.0
 by
Tabby75
Excellent first stop after long flight
We flew from the UK and due to strong winds, the flight was over ten hours. I chose the airport hotel as we just wanted somewhere quick to get to so we could sleep and then start our holiday properly the next day. Staff were very good, polite and helpful. I am an IHG Platinum elite member and was offered all the usual perks. The room was clean, modern and comfortable. Exactly what you need after a long flight. I would recommend and use again. We were allocated a recently modernised room so I can't comment on what the standard rooms are like.
February 2, 2014
Rated

4.0

out of

5.0
 by
AJZILP
Nice Hotel near airport
The hotel itself was very good; however, I do not say it was excellent since the person at check out did not take out from the bill the internet charge the hotel made when my spouse made the wrong click in her tablet
February 2, 2014
Rated

5.0

out of

5.0
 by
Holidayyy1195
好酒店,好服务
距离机场很近,约10分钟车程。免费机场巴士服务很好。 周围购物交通都很方便。给白金会员提供免费早餐。已经写完了提示文字太短?洲际的网络服务很差。许诺的最低价格,我之前在广州的经历是他们说看不懂中文。
January 31, 2014
Rated

5.0

out of

5.0
 by
Seagull2319
overall
Great refurb. Room was fine -- amenities great, toilet/bath room - really excellent Food - average, nothing bad, nothing great. One evening meal of chicken was so salty that I could not eat it and sent it back. Why do cooks insist on drowning good food with too much salt? This was the only negative -- so if a person does not want salty food from the restaurant, tell the server ahead of time. Transportation to-from airport: good. Formerly: breakfast included in room; not this time. HOWEVER, I overheard two guests talking about their breakfast coupons for free breakfast. So....something is fishy in this "no free breakfast" change. I think maybe I got the raw end of this deal even though I have the highest status with the ICHotel group.
January 30, 2014
Rated

3.0

out of

5.0
 by
garingo
Nice Room - Worst Breakfast Buffet
Room seems to have been recently updated. It was nice and well equipped with night time scents, nice shampoo and conditioner. Parking is somewhat of a pain - have to use your room key to get in and out. I had the breakfast buffet one time. How do you screw up eggs? They were awful. Bacon wasn't much better. Front desk was average - no issues.
January 26, 2014
Rated

4.0

out of

5.0
 by
djpauque
Deficiencies in making beds
In our second day, beds were not made by hotel's personnel. The room was not equipped with refrigerator as it should be in case of platinum members As for the rest everything was OK
January 14, 2014
Rated

5.0

out of

5.0
 by
Captain787
Great Stay
Great staff, comfortable and well maintained rooms.
January 12, 2014
Rated

1.0

out of

5.0
 by
RICHARD5
FRIENDLY,WELCOMING RECEPTION DESK
THE HOSTESS @THE MORNING BREAKFAST WAS EXCEPTIONAL AT INSURING THE CUSTOMERS OF BEING CATERED TO. IF THERE WERE ANY IMMEDIATE NEEDS SHE PROMPLY ANSWERED THEM AND WITH A SMILE. WE THOUGHT THAT THE CONTINENTAL BREAKFAST MIGHT HAVE BEEN INCLUDED IN THE ROOM PRICE. HOWEVER WE WERE PLEASED WITH OUR STAY. THANK YOU, DICK & MARGE
January 8, 2014
Rated

4.0

out of

5.0
 by
Dil101
Always stop here when I have a stop-over in Miami
I travel through Miami airport with a stop-over of 1 to 2 nights around 5 or 6 times a year. I have always stayed at the Crowne Plaza and most probably always will do unless they ever withdraw it from service. This has been going on for over 6 years and I use it for members of my family who pass through as well (we have a family property in the Caribbean). In many ways I view it as the perfect airport hotel; it is not a five star resort but it fills its function admirably and as long as your expectations are realistic I am sure that you will find it a good choice. It is very close but not on the airport (transfer time seems like about 7 minutes). There is a regular reliable shuttle service run by the hotel. The rooms are clean and well presented and the beds comfortable. Unlike many airport hotels the rooms are also pretty quiet and I have never had a disturbed nights sleep (although the air con can be a bit loud if you are a light sleeper). The WiFi connection quality is very good. It has a reasonable gym (currently being upgraded so some disruption) and pool. The staff are helpful and no-intrusive. The food is fine, if a little limited, and there is a solid room service menu. If you have a day to kill waiting for a flight transfer then it is close to the Dolphin Mall for shopping and movies with a regular shuttle. As I say, I am a regular guest and would never think of stopping anywhere else.
January 3, 2014
Rated

4.0

out of

5.0
 by
Chi Chica
Nice Hotel
Very clean and modern hotel. The king size bed was comfortable and so were the pillows. Housekeeping was very efficient and thorough in cleaning our room everyday. For the most part, the staff and service were attentive to our needs.
January 2, 2014
Rated

2.0

out of

5.0
 by
Cptalaska
Roaches
Horrible place, I woke to find roaches on my phone.
December 25, 2013
Rated

1.0

out of

5.0
 by
Mar60
Very clean and comfortable environment
I would recommend the Crown Plaza to anyone desirous of a pleasant, comfortable stay, especially after a very long journey. The bed is especially relaxing and comfortable, enhanced by the quality sprays and body creams that are made available to guests on a complimentary basis. The front desk staff are extremely helpful and pleasant The shuttle to and from the Dolphin Mall for only $10.00 round-trip is also special...saving visitors a lot of money from having to catch a cab. Overall, my first stay was a memorable one and I plan to make this my regular hotel when in the Miami area.
December 19, 2013
Rated

5.0

out of

5.0
 by
Jimnlaura
Stay, Park and Cruise
We stayed one night prior to boarding for a cruise out of Port of Miami. Everyone at the desk was very friendly, welcoming and helpful. The secure parking gave us a worry-free cruise week. The room was spacious and well appointed. The shuttle from the hotel to the port was prompt and quickly delivered us to the port. We definitely will consider staying at Crown Plaza Miami again.
December 14, 2013
Rated

4.0

out of

5.0
 by
ZzZzzZ7
pleasant stay
Very convenient hotel if you need to be close to the airport. A nice and very affordable seafood restaurant a few steps to the left of the hotel. Nice bar area. Very friendly staff. Good platinum member acknowledgement. Pool was being refurbished, but we could use another hotel's pool, which was a nice gesture. The front desk staff was very friendly. To be recommended.
December 6, 2013
Rated

4.0

out of

5.0
 by
macs64
Service and Service
The Hotel is good even when their are making remodeling in some areas now, The Front desk Manager Franciana is Great, she was very helpful and kind, I hope more people from the hotel be like her.
November 27, 2013
Rated

4.0

out of

5.0
 by
Contrails
Parking a draw back
Only draw back on this property is the paying for parking. However it is a gated security area, so I guess it is a way for them to pay the staffing of this benifit.
November 24, 2013
Rated

5.0

out of

5.0
 by
Saul007
Best for Business...
Working in Miami could be tough on a short turn-a-round. This is the place to be, bar none...
November 22, 2013
Rated

3.0

out of

5.0
 by
Jamgar
Good room
I liked the hotel, but the primary reason I went there was for the pool. Unfortunately the pool was under construction. The front desk staff were not very friendly, when I asked a question I felt like I was bothering them. The restaurant was way overpriced, I guess that's why it was empty and small.
November 22, 2013
Rated

4.0

out of

5.0
 by
lobo1995
Nice room and comfortable bed
Very nice as has been our previous stays there but we were not put on the 5 th or 6th floors as before , the breakfast was not that good ;sausages were terrible, and eggs were just not good, the rest was good. Staff was excellent.
November 22, 2013
Rated

4.0

out of

5.0
 by
Mick150
Good for an overnighter
Staff and service was fantastic. Surprisingly the room service was also very good. However all night I listened to the plumbing in the building, our room must have been near a mains pipe. It sounded like our neighbour was in the shower whilst flushing the toilet every few minutes - all night! long!!! I would go back but would hope for a quieter room.
November 19, 2013
Rated

4.0

out of

5.0
 by
Travellerfriend
Very friendly Staff
That the Pool was under constraction was nothing to blame the Staff for, just the opposite they found a way to compensate that
November 18, 2013