Skip Navigation
English
|
|
|
|

Sign In

Book online or call: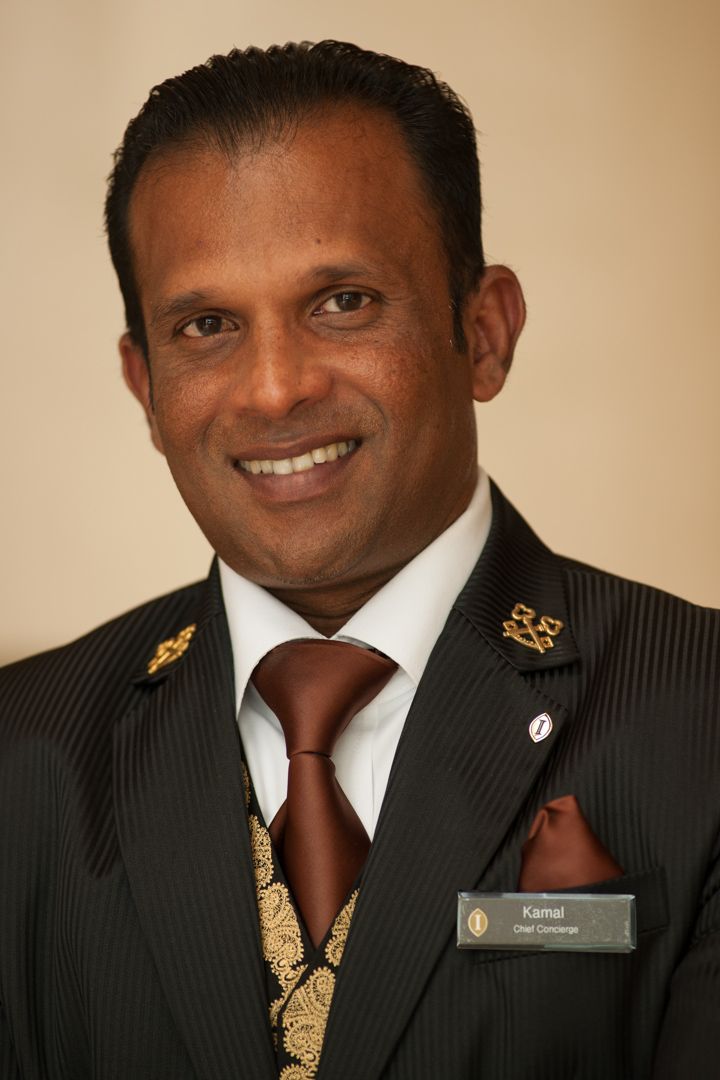 Insider Tips
LOCAL CULTURE
Dress
The dress code in Dubai is reasonably relaxed. However, modest clothing that covers your body is recommended, especially in rural areas.
A MODERN LANDMARK ON HISTORIC DUBAI CREEK
Inspired by a graceful sailboat, the hotel stands tall on Dubai Creek and is ideally located for business close to Burj Khalifa and Dubai World Trade Centre. Explore the city of contrasts, shopping in the Dubai Festival City Mall or world famous gold souks, camel riding in the Arabian Desert or playing our championship 18-hole Al Badia Golf course. Exclusive amenities at this Dubai hotel include the Michelin-starred Reflets par Pierre Gagnaire, a full-service spa and 25 metre outdoor pool.
HOTEL HIGHLIGHTS
Restaurant & Lounges

Anise entices the palate and entertains the mind with international dishes prepared at live cooking stations. Bistro Madeleine is a traditional Fre...

Amenities & Services

Cardio machines and free weights fill the gym, which will inspire you with Dubai Creek views. Outside are a temperature controlled lap pool, childr...

SPECIAL PACKAGES

There's always something special happening at an InterContinental hotel. Whether you are looking for a fun-filled getaway or a place to host your n...
Dubai - Festival City
Dubai Festival City
Dubai
United Arab Emirates
Front Desk +971-4-7011111
Languages spoken by staff
Afrikaans, Arabic, Czech, German, English, Spanish, French, Hindi, Indonesian, Japanese, Dutch , Punjabi, Russian, Swahili, Tagalog, Turkish, Chinese
Pet Policy
Only authorised guide dogs allowed.
CHECK-IN

2:00 PM

CHECK-OUT

12:00 PM

Late Check out Available
Accessibility
Service animals allowed
3 Room(s) with Accessibility Standards
Parking
Guest Reviews
Rated

4.7

out of

5

 by

174

reviewers.
Rated

4.0

out of

5.0
 by
Chonga66
Good location
Short stay in may 2014, Very good location for dining and shopping, Room very comfortable, room service dinner was ok, 10 mins from airport.
May 31, 2014
Rated

5.0

out of

5.0
 by
Carloalvi
Perfect Location
Very beautiful hotel, service was excellent, room was comfortable, near by shopping and lots to see and do!!
May 29, 2014
Rated

5.0

out of

5.0
 by
ecaes
mr
Splendid hotel, very friendly staff, .nice rooms with a view.
May 27, 2014
Rated

4.0

out of

5.0
 by
DavefromTN
2 more good stays
I stayed at the CP for 4 nights week before last and 1 night last week. As usual the staff was excellent. Pool was great and relaxing, and the Belgium Café is a great place to wind down. Meeting staff is also excellent. Hotel is starting to show its age a bit, but the service makes up for that. They do need new TV's and more channels.
May 27, 2014
Rated

5.0

out of

5.0
 by
WaelN
Great Experience at Growne Plaza DFC
It was really an enjoyable stay at Crowne Plaza DFC. The staff are very helpful, room service excellent. Room space is quite nice and on top the location of the hotel is really fabulous. I would highly recommend this excellent hotel and intending to repeat this great experience whenever I;m back to Dubai!
May 27, 2014
Rated

5.0

out of

5.0
 by
Wasterman
Superb 8 day stay
We chose this hotel as it was near the airport and the city and we had visited the Belgium Beer Café before. This hotel exceeded our expectations on so many levels. Check in was very easy and I was recognised as an IHG member although this stay was not booked through IHG. All staff were excellent especially at breakfast on the veranda on the leisure deck. Breakfast was very good especially ordering at the egg station and then it been brought to your table, such a simple but brilliant touch. Also unlike a lot of hotels they brought you tea and coffee in metal jugs rather than have to wait for someone to fill your cup all the time so simple but good. All the pool staff were so accommodating and so nice to us even when pressing the buzzer to call them (which we thought was an excellent time saving idea). Pool area was very good and I liked the grassy area. Rooms were very big as you would expect in Dubai and to an excellent standard. Housekeeping was also excellent on our room. Did have a problem with the remote on the TV but a quick call and 10 minutes later it was fixed with a new remote. Staff at the Belgium Beer café were outstanding and the food was really good. Beer choice was really good if a little expensive but hey that's Dubai. Special mention to Danny there who was I think was an intern who spoke to us every time we saw him. My only gripe would be no information was given to us about the restaurants or any deals available at the hotel or the Intercontinental next door so unfortunately we did not eat in the hotel. Brilliant base for what we wanted in a good location.
May 22, 2014
Rated

5.0

out of

5.0
 by
Almaskari
Staying in crown plaza festival city Dubai
Thank you for the wonderful service and comfortable staying . I will defiantly be a regular customer . Rooms are stunning and clean . Food is delicious atmosphere clean . Looking forwarded to have a membership that I get my points in my regular visit. Thank you team of crown plaza Dubai
May 21, 2014
Rated

5.0

out of

5.0
 by
RichardAndorra
Consistently good.
This can easily become my favourite CP property. The quality of the hotel in terms of staff, venues, furnishings, reminds of what you find in some InterContinental hotels around the world. Not quite sure how they do it but even the doorman upon my arrival greeted me with a hearty "welcome back". Staff at reception appeared to recognize me and – surprise – greeted me by name! You will notice your Ambassador membership recognized in print, upon check-in and whenever calling someone. Have not seen this to such a degree at any other IHG property. This is a follow-up review to one made two months ago. Quality, cleanliness and friendliness of staff as good as before. This time I made use of the recreational facilities. There are a number of pools and areas you can make use of. If you are looking for a calmer and quieter location I would recommend staying by the pool at the Crowne Plaza whereas the larger pool area nearer the InterContinental seemed to attract more families with children. The staff at the pool very friendly, very helpful and attentive. As soon as new guests arrived they jumped to help accommodate them. Everything went well this stay with one mishap in getting a pool order for fresh cut fruit mixed up. It was handled exceptionally well by the assistant Manager of the restaurant (apologies for not noting the name) and rectified quickly along with two complimentary fruit punch drinks. While this may seem rather trivial, the response was not. The cost to the hotel for such a solution is negligible and makes you feel truly appreciated as a guest. It becomes apparent that the staff at this hotel are genuinely interested in making sure you're happy. Will be back this coming weekend.
May 14, 2014
Rated

5.0

out of

5.0
 by
Lumberjack
Simply Phenominal
Perhaps the best Crowne Plaza and IHG property I've ever had the pleasure of staying in. Only a 5 minute taxi ride from the airport. I was quite pleased with the professionalism and helpfulness of the staff. The room was very well appointed with numerous amenities, and was very clean and tidy. I arrived very late, but enjoyed one of the great beers on tap and had a fantastic night's sleep. Make sure you enjoy breakfast on the veranda before you go. All in all, a truly remarkable hotel; I highly recommend it and look forward to the next time I pass through Dubai.
April 29, 2014
Rated

5.0

out of

5.0
 by
Michnigg
Great Service and very comfortable Rooms
We were staying already many times in the Festival City Hotels, always great, especeially the hospitality we highly appreciate.
April 26, 2014
Rated

5.0

out of

5.0
 by
Sioc
Excellent stay
Truly enjoyed our first visit to Dubai and stay the Crowne Plaza Festival City in Dubai. Hotel is very well located and has excellent facilities. Will recommend to other travelers.
March 31, 2014
Rated

5.0

out of

5.0
 by
Doctor380
What a great first time visit
I normally stay at the Intercontinental Festival City but as they were full due to the Dubai Races they suggested I try the Crowne Plaza , next door ,and I am so delighted I did. From the moment I booked nothing was too much trouble for the staff and they immediately acknowledged me as a RA and upgraded me to a suite with complimentary breakfast as well. Also as I was arriving early at 8am I did worry that the room would not be available for an early check-in but they had it ready and waiting. And it was definitely worth it! The bed was fantastic and they had even left a beautiful pillow spray which helped me sleep and smelt devine. I definitely will stay here again even if the IC has my normal room available.
March 31, 2014
Rated

5.0

out of

5.0
 by
Matthew B.
Beautiful Hotel
Great hotel with a great view. I enjoyed my stay and the staff was fabulous.
March 17, 2014
Rated

5.0

out of

5.0
 by
Bashar
Festival City
Very Happy with Hotel and Staff. Special recognition for the reception staff (Faye).
March 13, 2014
Rated

4.0

out of

5.0
 by
Garry68
Peaceful Business Hotel
The best thing about this hotel is that you will notice just how well insulated the hotel rooms are once you are inside of the room. It's such a peaceful and quiet place to stay in Dubai. Location is great if you are a business traveller staying with your partner because they can walk through into the Festival City shopping centre without having to step outside.
March 9, 2014
Rated

2.0

out of

5.0
 by
Adulrahman alssaggaf
Not recognize as club member
Poor staff reception staying at hotel from 10 to 14 feb 2014
March 3, 2014
Rated

2.0

out of

5.0
 by
Mik75
Fine hotel but technical issues
An LED in the ceiling of my room switched on at 2am and woke me up, after which I could not sleep anymore. Also, the reading light next to the bed seemed to have a mind of its own and switched back on. Mentioned these issues to the front desk in the morning and they sent a technician. Reading light issue was fixed, but LED problem persisted on woke me up once more. Over all the hotel is fine, but this issue caused me significant lack of sleep. I'm a regular in this hotel and a Gold IHG member. I have been staying in the hotel 2-3 times per year over the past 5 years. Would have expected a better room.
February 23, 2014
Rated

4.0

out of

5.0
 by
WDB198
Discreet but attentive
My visit coincided with a busy period at Festival City, and both the CP and the Intecontinental next door were very full. I was still impressed by the friendliness and attitude of the staff, and never had to wait long for attention. My corner room on the 10th floor was beautifully appointed, with superb views across the Creek and along the waterfront. I noticed no noise from the corridor, and the heavy curtains did a good job of keeping out the morning sun until I wanted to be awake- just the thing after a late-evening arrival. My one gripe about the room concerns the lighting: there's plenty of it, but the control panel by the bed was unfathomably complicated, so I found it impossible to select the one light I actually wanted on or off. Otherwise, a pleasant stay in a well-equipped hotel that I'd be happy to visit again.
February 21, 2014
Rated

5.0

out of

5.0
 by
alamer
great staff
spent a night in the hotel, and it was really something, a great welcoming and upgrade at the reception, rooms with a very nice view not mentioning how clean and comfortable the rooms are. the concierge Lorenz was a great help with an always real smile on his face, thanks. just the location is not really that good but the taxis tariff are acceptable
February 12, 2014
Rated

4.0

out of

5.0
 by
dranda
Club facilities
The hotel is fine, well located and the staff are very welcoming however Non Club facilities is a big turn off for me as a platinum business traveller with respect to returning to your hotel.
January 28, 2014
Rated

5.0

out of

5.0
 by
MarwanS
Recommended
Very nice hotel and good location, next to Dubai festival shopping mall. Very good and fast internet connection and a great warm welcome at the beginning and during the whole stay. The service is great, I was totally satisfied with my stay. I would recommend it to friends.
January 28, 2014
Rated

5.0

out of

5.0
 by
bobk9
Staff through out the hotel is proffesional and very friendly.
My experience was very good. I have stayed here before and always found the staff and factiliy very good. But I have noticed in the past year the staff has become even more attentive and friend to any requrest or interaction. My congradultions to the the organization
January 27, 2014
Rated

4.0

out of

5.0
 by
ApprenticeTraveler
Beautiful View on the Water
The view from my room was excellent. Overlooking the water and the Dubai skyline was a site to capture. The staff was friendly and courteous. The only thing I didn't like was that when I tried to extend my stay for an extra day, all rooms were all suddenly booked. Even when I looked up availability on IHGs website it showed that rooms were available, however, the cost per night had doubled. Other than that, it was a wonderful and relaxing vacation.
January 23, 2014
Rated

5.0

out of

5.0
 by
geoffy
Great Hotel
2nd visit to this Hotel and still as good as the 1st. Good location handy to airport. Great facilities. Great Hard Rock next door.
January 18, 2014
Rated

5.0

out of

5.0
 by
Alghamo
Excellant hotel and quite
I loved the hotel becuse its very away from noise of dubai and helpful staff and freindly
January 17, 2014
Rated

5.0

out of

5.0
Great Place to stay in Dubai
Crowne Plaza Festival City Dubai is now on top of my list as a favorite place to stay. The room was very comfortable. Location wise it is one of the best with being attached to the Festival City Mall. No need to take a taxi to go to a mall. Good dining options. Only area for improvement is vegetarian options in breakfast.
January 15, 2014
Rated

4.0

out of

5.0
 by
Dolphine
Great Location with Spacious rooms
Great location in steps of shopping and other services. Rooms spacious even for sharing among the friends. Staff responded quickly with guest needs. Belgium Cafe (Pub) served excellent food, and overall service in Cafe was great.
January 15, 2014
Rated

5.0

out of

5.0
 by
Marwan302
Great experience
Nice staff and great service. They welcomed me very wam And I like the location so much
January 10, 2014
Rated

3.0

out of

5.0
 by
Dd1567
Nice break
We stay at this hotel often and were very much looking forward to returning - all be it for a couple of days at the end of our trip. Very disappointing experience this time which is a real shame. Checkin was poor and service by the pool extremely poor had to wait in excess of 1.5 hours for a club sandwich. When it arrived only appeared so had to wait another 45 minutes for 2 to come. Only minor but important when they affect such a brief stay when the idea is to relax at the end of your trip before heading home. We will stay agin because we do like it but just hope service standards improve to the high standard they used to be.
January 10, 2014
Rated

5.0

out of

5.0
 by
Brianthurman
Excellent Hotel
What can I say about this hotel , the best Crowne plaza I've ever stopped in , the staff are superb so polite and very helpful from the cleaner to the duty manager , the BBC had the best Stella I've ever had , and you can't go wrong where ever you go from the Mall to the water taxi outside on the creek , thank you for making my stay so memorable and we will definitely be back next year .
January 9, 2014