Skip Navigation
English
|
|
|
|

Sign In

Book online or call: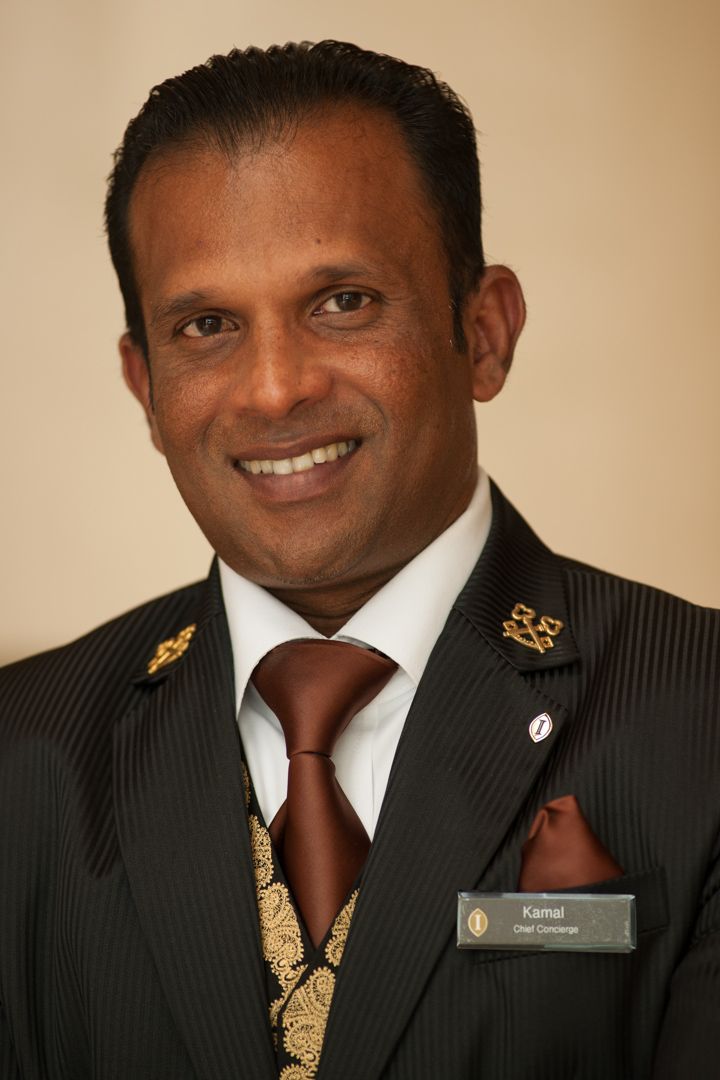 Insider Tips
LOCAL CULTURE
Dress
The dress code in Dubai is reasonably relaxed. However, modest clothing that covers your body is recommended, especially in rural areas.
A MODERN LANDMARK ON HISTORIC DUBAI CREEK
Inspired by a graceful sailboat, the hotel stands tall on Dubai Creek and is ideally located for business close to Burj Khalifa and Dubai World Trade Centre. Explore the city of contrasts, shopping in the Festival Centre or world famous gold souks, camel riding in the Arabian Desert or playing our championship 18-hole Al Badia Golf course. Exclusive amenities at this Dubai hotel include the Michelin-starred Reflets par Pierre Gagnaire, a full-service spa and 25 metre outdoor pool.
HOTEL HIGHLIGHTS
Restaurant & Lounges

Anise entices the palate and entertains the mind with international dishes prepared at live cooking stations. Bistro Madeleine is a traditional Fre...

Amenities & Services

Cardio machines and free weights fill the gym, which will inspire you with Dubai Creek views. Outside are a temperature controlled lap pool, childr...

SPECIAL PACKAGES

There's always something special happening at an InterContinental hotel. Whether you are looking for a fun-filled getaway or a place to host your n...
Dubai - Festival City
Dubai Festival City
Dubai
United Arab Emirates
Front Desk +971-4-7011111
Languages spoken by staff
Afrikaans, Arabic, Czech, German, English, Spanish, French, Hindi, Indonesian, Japanese, Dutch , Punjabi, Russian, Swahili, Tagalog, Turkish, Chinese
Pet Policy
Only authorised guide dogs allowed.
CHECK-IN

2:00 PM

CHECK-OUT

12:00 PM

Late Check out Available
Accessibility
Service animals allowed
3 Room(s) with Accessibility Standards
Parking
Guest Reviews
Rated

3.9

out of

5

 by

290

reviewers.
Rated

4.0

out of

5.0
 by
Vikbol
Good stay
This hotel is in good location to the main Dubai airport terminals (1 and 3), is near by metro station (about 200 m), its taxi transportation services use good quality cars and polite drivers. Breakfasts are of mixed nature - some Arabian and the main European. That makes a background for a choice differences. Rooms are rather comfortable with good beds, narrow pillows good for putting under head. Hotel is quiet and gives a good opportunity for rest in the night-time. You need only a short time to had hot water in the shower. Hotel appeal to be environmental-friendly is valuable. I stayed there for 9 nights and all they were good.
May 9, 2014
Rated

2.0

out of

5.0
 by
Kerry E
No wake up call for early flight!
Our stay at this hotel was marred by the lack of a wake up call for our early flight and by no drainage of our bathrooms sink. We had requested a wake up call at 5.45 and we never received it. Extremely disappointing for an airport hotel! The hotel offered us private transport, to make up for this unprofessional omission, however, the vehicle smelt of foul body odour, which made us both gag! We nearly lost our breakfast on the way to the airport! I also asked that the plug be removed form our sink, as it was stuck in the hole. We cleaned our teeth with toothpaste floating around in the full sink. We will never stay here again!
May 5, 2014
Rated

5.0

out of

5.0
 by
Traveler1983
Very friendly staff
Stayed at this hotel several times as a short layover. Hotel is always clean and the staff is very friendly. The only draw back I've ever had are the drivers (not normal taxi's) that are at the hotel seem to get lost while taking you places. I do not recommend taking the non taxi services unless it's a well known company that offers tours. Take the regular taxi cabs (tan and red or tan and blue, they are very reasonably priced as well as very knowledgeable and are everywhere around the city at all the local tourist attractions.
May 5, 2014
Rated

1.0

out of

5.0
 by
andrewp 123
Very disappointed
I was only staying at the hotel for 7 hours. Check in was fine and the bed was good BUT: - I asked for a wake up call at 6:30am BUT the reception called me at 5:55am ! - There was virtually NO HOT WATER. I had to take a cold shower - The TV in the room didn't work. For a 'transit' visit, what I was looking for most was some quality sleep and a good shower... this hotel cut my sleep short and gave me a cold shower.
May 4, 2014
Rated

5.0

out of

5.0
 by
Movement to contact
Good stopover nice hotel
Great service and close to Terminal 3. Very easy to check in and free shuttle to Terminals 1 and 3.
April 29, 2014
Rated

4.0

out of

5.0
 by
Traveltowork
Quick Trip to Airport
With early morning flight this hotel fit my needs perfectly. Located minutes from Dubai Airport Terminal 3, it definitely was a time saver. Room was clean and quiet. Just what was needed prior to 16 hour flight.
April 27, 2014
Rated

2.0

out of

5.0
 by
Maropadaro
My stay at this hotel
One comment or feedback I have is that for the price they charge, they need to give best service as well. They didn't have shampoo/conditioner, soap and lotion in the bathroom. :( When i called to request for it, they said there's a bottle in the bathroom that I can use as shampoo and body wash so i did but the quality of the shampoo was really cheap... made my hair frizzy and rough. :( Also, I had to call twice to get some soap. Overall, I would say, they're ok. one advantage they have is that it's really close to Terminal 3.
April 24, 2014
Rated

4.0

out of

5.0
 by
Andrew P
Andrew P, CANBERRA
I was welcomed to this modern and clean hotel after a long flight, all the features of the hotel were of a high standard, the breakfast was particularly good, service was consistent and the property is well located for a short drive to the airport (important in busy Dubai traffic). Only minor things were no cloths hook in bathroom and extendedable clothesline in the bathroom had no way to attach to the wall so was unusable.
April 23, 2014
Rated

4.0

out of

5.0
 by
Carl13
just short over night stay
Me and my girlfriend arrived with different flights late at night and did therefore just sleep here, had breakfast and then left early for Abu Dhabi in the morning. For this purpose it was a perfect hotel that even had free shuttle from the airport 24 h, big plus! Will surely recommend and use this hotel again if possible!
April 23, 2014
Rated

5.0

out of

5.0
 by
Joe715
Great hotel close to airport
Excellent choice if you need to stay at the airport. Free shuttle offered to/from the airport every half hour. This hotel is actually across the highway facing terminal 3. Great view of planes taking off and landing! If staying for leisure you are probably better off staying downtown, but the Metro station to many key points in the city is only a five minute walk away, Dinner buffet was excellent. Didn't try the breakfast as we had an early flight but I'm sure it was just as good as as the Holiday Inn Express Internet City, where we stayed for six nights prior to this stay. They provided us with a breakfast-to-go box, though - a very nice touch! All in all, it was an enjoyable stay and would definitely return. Highly recommended.
April 12, 2014
Rated

2.0

out of

5.0
 by
Mj69
Keep waiting
Sadly my short overnight at the Holiday Inn Express was cut short by a bus driver who both failed to keep to the published schedule and just drove off when I waved at him. As an airport hotel, the staff should better understand guess are normally tired from travel and eager to rest. After calling the hotel nothing happened and I was kept waiting at the airport 40 minutes to travel 1km? Then the check in was painfully slow and no one seemed to care about my service concerns. Breakfast was a real disappointment and paying 20 AED for an espresso a bit of a joke. I opted to pay the say for a great breakfast at LPQ in the airport.
April 8, 2014
Rated

5.0

out of

5.0
 by
Desert Guy
Good Value, Safe & Clean
I have stayed at a great many hotels in Dubai over the last nine years. This hotel does a very good job. The room is always clean, quiet and comfortable. Security is excellent. The bar staff are great. The front desk staff are always very helpful and friendly. The breakfast is far better than most the other three star hotels (if you are like me a prefer Western Style breakfasts.) The only negative is they don't have a swimming pool. I will continue to use this hotel.
April 8, 2014
Rated

5.0

out of

5.0
 by
Salhugh
Stopover
Only having an overnight stopover, we found this Hotel suited all our needs. It was extremely convenient,close to the airport,staff very helpful,our room was very comfortable,the buffet breakfast was fabulous.Would definitely stay there again.
April 7, 2014
Rated

4.0

out of

5.0
 by
Vasant
Excellent staff and service
I have not been visiting this property for the past year. The service delivery by the staff is outstanding. Always with a smile and ready to serve. Only one thing needs to be attended to and that is the speed with which the hot water come in the shower. A lot of water is wasted before the hot water comes . Look forward to my next visit soon.
April 6, 2014
Rated

1.0

out of

5.0
 by
doc saj
Not good
first the room given had a leak through ceiling and had to be shifted rooms- just as got to room and tried to have hour nap- major works next door started!! unable to sleep as result Wifi was poor quality and could not use viber skype etc
April 5, 2014
Rated

4.0

out of

5.0
 by
hjj1405
Perfect shuttle bus service.
Perfect for a stop over. Don't like the price structure.
April 1, 2014
Rated

5.0

out of

5.0
 by
Ellie 14
Stay@ dubia
Fantastic value. Very polite staff. Couldn't recommend highly enough if you have less than18 hours stop over
March 31, 2014
Rated

4.0

out of

5.0
 by
M R Ansari
Near to airport
It is nice cosy hotel. Advantage lies in proximity to the airport. Convenient when you have to catch early morning flight. OK for one or two nights stay. Suitable for students and small business executives. Breakfast should be improved to attract customers.
March 31, 2014
Rated

4.0

out of

5.0
 by
Hiros
Silence of room
The room was bit noisy when some teenager have ''fool around' the wall. Better to provide thick wall/door or any kind of noize reduction sysytem
March 30, 2014
Rated

5.0

out of

5.0
 by
unnis
Great comfort and value
my family stayed one night recently in H inn, very clean, friendly staff and ghood value for amazing comfort.
March 27, 2014
Rated

5.0

out of

5.0
 by
Goaliedave
oasis of comfort in the bustle of travel
This is my 3rd time at this hotel in a short period and I chose it because had a late arrival at DXB. The reception staff here is excellent quick to get you to your room. The breakfast buffet also is excellent.
March 26, 2014
Rated

1.0

out of

5.0
Not so nice
Reception staff not very friendly, breakfast very limited, close to airport its the only advantage.
March 21, 2014
Rated

4.0

out of

5.0
 by
Sharaf
Great service and friendliest staff
Over all good experience. Unreliable, and sometimes poor WiFi connectivity. Best tech support available.
March 17, 2014
Rated

5.0

out of

5.0
 by
ATC/ NAIF
thanks and appreciation
Good Morning Thank you very for your concern and I would like to join me this beautiful experience I have visited 3 other hotels in Dubai and this hotel is the first and now I'm back again Hotel deserves to rise to the level of 4 or 5 stars because of the wonderful professional team led by Mr. Shadi and the reception staff Mr. Maher . Hassan , Mohammed and NIDAL and Azzam and Lutfi From the restaurant , Mr. WASIM, NISAM, and Ms. LEIZL, Christian and ART And room service BEING In fact, the hotel is the only one who makes me feel safe and full attention Brother Shadi worth all thanks and gratitude He is an example to follow For his commitment to provide complete comfort for guests of different nationalities Watching in the restaurant and in the hallways sometimes in reception and shaking hands with guests and listen to them and inspecting the toilets frequently Interested every detail in the hotel Deserves to be representative of the wonderful hotels
March 16, 2014
Rated

5.0

out of

5.0
 by
Ninersgirl
Comfortable and friendly staff
I enjoyed my stay at the Holiday Inn Express at the Airport! The room was very nice. The staff was very friendly. The look of the hotel was great from the outside in!
March 15, 2014
Rated

5.0

out of

5.0
 by
Shons
Comfortable in everything
Staffs are very friendly and helpful. Hve stayed in this hotel many times nd hve enjoyed my every stay. Thank u
March 15, 2014
Rated

5.0

out of

5.0
 by
ATC/ NAIF
Thank you all
Good evening Thank you very for your concern and I would like to join me this beautiful experience I have visited 3 other hotels in Dubai and this hotel is the first and now I'm back again Hotel deserves to rise to the level of 4 or 5 stars because of the wonderful professional team led by Mr. Shadi and the reception staff Mr. Maher. Hassan, Mohammed and Nzal and the rest of them From the restaurant, Mr. WASIM, NISAM, and Ms. LEIZL, Christian and ART And room service BEING In fact, the hotel is the only one who makes me feel safe and full attention Brother Shadi worth all thanks and gratitude He is an example to follow For his commitment to provide complete comfort for guests of different nationalities Watching in the restaurant and in the hallways sometimes in reception and shaking hands with guests and listen to them and inspecting the toilets frequently Interested every detail in the hotel Deserves to be representative of the wonderful Group of Hotels
March 14, 2014
Rated

4.0

out of

5.0
 by
Must61
First class not Express
Very good hotel First class service for express I had little problem but very impressed With how the management solved it Reception staff need to Liston more and Cater to customer request Will always go back to this hotel Hotel need safes chairs in lobby
March 13, 2014
Rated

4.0

out of

5.0
 by
mezzosangue80
Best economy, best value
Really nice stay, quiet hotel even if is really closed to Dubai airport. Rate is good, personell really professional. Very good
March 12, 2014
Rated

3.0

out of

5.0
 by
fat2000
hi
There are several security men at the hotel and everywhere, which means unsafe place
February 28, 2014