Skip Navigation
English
|
|
|
|

Sign In

Book online or call: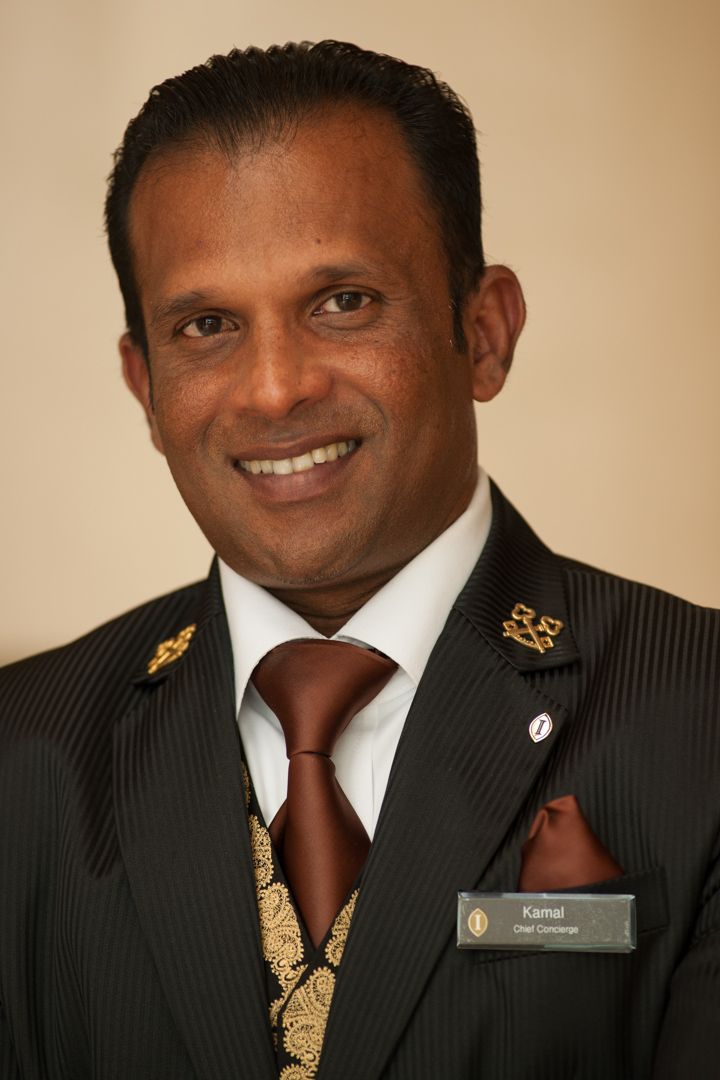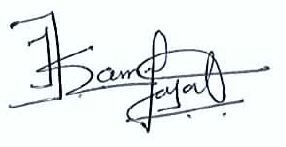 Insider Tips
LOCAL CULTURE
Dress
The dress code in Dubai is reasonably relaxed. However, modest clothing that covers your body is recommended, especially in rural areas.
A MODERN LANDMARK ON HISTORIC DUBAI CREEK
Inspired by a graceful sailboat, the hotel stands tall on Dubai Creek and is ideally located for business close to Burj Khalifa and Dubai World Trade Centre. Explore the city of contrasts, shopping in the Dubai Festival City Mall or world famous gold souks, camel riding in the Arabian Desert or playing our championship 18-hole Al Badia Golf course. Exclusive amenities at this Dubai hotel include the Michelin-starred Reflets par Pierre Gagnaire, a full-service spa and 25 metre outdoor pool.
HOTEL HIGHLIGHTS
Restaurant & Lounges

Anise entices the palate and entertains the mind with international dishes prepared at live cooking stations. Choix Patisserie and Restaurant offer...

Amenities & Services

Cardio machines and free weights fill the gym, which will inspire you with Dubai Creek views. Outside are a temperature controlled lap pool, childr...

SPECIAL PACKAGES

There's always something special happening at an InterContinental hotel. Whether you are looking for a fun-filled getaway or a place to host your n...
Dubai - Festival City
Dubai Festival City

Dubai

United Arab Emirates

Front Desk

+971-4-7011111
Languages spoken by staff
Afrikaans, Arabic, Czech, German, English, Spanish, French, Hindi, Indonesian, Japanese, Dutch , Punjabi, Russian, Swahili, Tagalog, Turkish, Chinese
Pet Policy
Only authorised guide dogs allowed.
CHECK-IN

2:00 PM

CHECK-OUT

12:00 PM

Late Check out Available
Accessibility
Service animals allowed
3 Room(s) with Accessibility Standards
Parking
Guest Reviews
Rated

4.5

out of

5

 by

250

reviewers.
Rated

5.0

out of

5.0
 by
Weng
5-star quality
Great service and location. Hotel is less than a kilometer away from the nearest metro. There are supermarkets nearby as well.
May 11, 2014
Rated

5.0

out of

5.0
 by
ARY240
Great stay
Had a great week here. Everybody is very helpful and great service. They very Soon get to know you and you are treated like a valued friend. I will be back for sure, and also prefer the Deira Area.
May 1, 2014
Rated

2.0

out of

5.0
 by
JRocky75
Not what I expected from IHG property
I had booked my reservation, under my new IHG membership, in advance and guaranteed same with my credit card understanding that if I did not cancel before 6pm of the date of arrival that I would be charged. My initial flight to Dubai directly from IAD was cancelled after sitting on the plane for three(3) hours so I had to scramble to another flight still getting me to Dubai before my meetings Thursday (17Apr14) which took me on Turkish Air through Istanbul. Unfortunately the scheduled arrival for my flight to DBX from Istanbul was not arriving until 1:30am (18th) and was a bit late putting me checking in at @2:30am. The Deluxe King smoking room I had reserved was not available and the price different than that show in my reservation and for a double twin bed smoking room. The rate was finally corrected at my check out some nine hours later. Surprised that I would be "billed" for a room that was not available to me when I showed up....interesting business model. Not a way to bring a gold level client (on three other programs) to your stable of customers. My company is forming a new DMCC registered entity (hence my trip to Dubai) and guess we need to look at if IHG operates at the same level of service as those.
April 21, 2014
Rated

3.0

out of

5.0
 by
5yin1ez1
Price
I paid four nights ,or I'm only three nights ,as planned for booking
April 20, 2014
Rated

5.0

out of

5.0
 by
UK_Abbo
11 out of 10
Well done to Bruno and all the staff at the CP Deira! From the moment I arrived until I departed 8 days later the quality of the service and support given was OUTSTANDING. I have been trying out the different IHG hotels in Dubai over the past 8 months to find my "home from home" whilst in the UAE on business- the search is now over! Great Location Great Service Great Staff Well done and Thank you
April 17, 2014
Rated

5.0

out of

5.0
 by
Stitch
Beyond comparison
I recently stayed at this hotel during a layover in Dubai. I was truly amazed at this hotel. Of all the hotels in the IHG chain that I have stayed in over the years this one is by far the BEST I have ever experienced. Although the lobby is awesome the the rest of the hotel interior was breathtaking. What a pleasant and rewarding stay this was. The hotel staff was friendly and courteous and the service impeccable. Harry's sports bar is a plus. I arrived late and to be able to go grab a quick bite and relax in Harry's was great. Any future layovers or stops in Dubai I will be returning to this hotel.
April 15, 2014
Rated

5.0

out of

5.0
 by
Hammer Fan
The way it should be!
I have to say that the Crowne Plaza Deira is one of the best IHG hotels I have ever had the pleasure to deal & stay with. From pre arrival communication through to the quality of accommodation, staff friendliness, quality of food & beverage this hotel was exceptional. Nothing was too much trouble, very friendly, courteous staff. Just something small but I was walking through the lobby just finishing a coffee and one of the concierge staff noticed this and offered to take the empty cup:-) I have no problem recommending this hotel to anyone wanting a hotel when visiting Dubai whether business or pleasure. It may not be in the best area but the quality of the hotel more than makes up for this. A short walk to the metro and you're downtown very quickly. "10 years a Platinum member"
April 14, 2014
Rated

5.0

out of

5.0
 by
path_well_trodden
Adjectives won't suffice!
What do I say? Value for the buck, luxury personified, homely, trendy, well connected, warm...and I can go on and on...! Well, if you're looking for a home away from home, your search ends here. Stay at this place and I am sure you won't be researching hotels anymore on your subsequent trips to Dubai. Everything, right from Check in to Check out was smooth as a feather. The room was spacious and very well appointed. The service was impeccable right from the Concierge to Housekeeping to Room Service to Reception and Restaurants. We felt the warmth of homely service and a feeling of being well looked after like a member the family. We stayed for a week and it was a difficult moment for us when it was time to bid adieu. A special mention for the bed in the room. I could have literally slept all day and all night long in the tremendous comfort! The location is such that you find Dubai's old world charm meeting the hip and trendy part within a span of 10 minutes either way. I will not elaborate on the many things we experienced here but will leave it for the readers here who decide to stay at the Crowne Plaza Deira to experience and behold the magic themselves. Heartfelt thanks to Bruno, Stella and team and Kudos for the work you guys are doing. Cheers!
April 11, 2014
Rated

5.0

out of

5.0
 by
Julie c
Fantastic hotel
Having recently stayed here for an overnight stop before catching a flight home I would highly recommend this hotel. We stayed in a club room and could not have wished for a more comfortable bed, friendly and helpful staff and excellent facilities. The lady who checked us in explained everything in great detail and arranged our early morning coffee and pastry before we left for our flight, arranged our taxi to be ready for us and our morning wake up call, making our stay hassle free. We only used the club lounge and swimming pool but I was impressed with both of these and will certainly stay here again when visiting Dubai.
April 6, 2014
Rated

3.0

out of

5.0
 by
Gus2136
This lets the Crowne Plaza name down a bit
As an IHG platinum member who has stayed in CP's all over the world this is definately one of the most disappointing. There are much better places to stay for the money - and the staff here are unhelpful and not very friendly. They consistently cock up on simple requests and the hotel location means its often difficult and a long time to get to from main areas of Dubai. Would look elsewhere if staying in Dubai
April 3, 2014
Rated

1.0

out of

5.0
 by
Golden gap
Great place to stay, Expensive food, friendly staff
My husband and I enjoyed staying at his hotel for a week. Our plane arrived at 10am. We arrived to the hotel and were told they would check to see if we could be given a room early. The receptionist did not get back to us. 45 minutes later we checked in with her and she said there would be no early check ins-- wish I would have known that before waiting 45 minutes while she checked. We got our room at 2:30pm. This petite receptionist with black hair was the only one that seamed clueless. The hotel is very clean and trendy. The room was very clean and modern, flat screen tv, tub, fully stocked fridge! The pool attendant bishnaw displayed a plus service from making sure we hand everything we needed and making us feel at home. His customer service skills are superb and it was a delight to see such a hard working man keep up the pool area. With the nice hotel comes pricy food! There was only three or 4 places to get food from, all overpriced and nothing was included. Breakfast and access to the 6th floor club was worth it but again pricy. There was not many places to eat in the surrounding areas that were within walking distance. Taxi could always get you to a nearby place to eat. This hotel is located a good amount away from the dubai mall and attractions. Don't choose this hotel if you want to be within walking distance to the main attractions. 30- 45 minutes to the beach with traffic! Close by to the gold souks only. So pros: clean room, friendly staff, nice pool and spa. Cons: costly food at hotel, distance from the city, and right near a major road. I probably would stay at another crown plaza due to the closer proximity to attractions. We had a great time at his hotel but next time I would choose one with cheeper food options.
April 2, 2014
Rated

5.0

out of

5.0
 by
SDBeachGuy
Beautiful experience
This was my first trip to Dubai, so I wasn't sure what to expect. I decided to take the Metro to the hotel, and I found myself in a middle-class neighborhood with a very safe feel. After walking about 4 blocks to the hotel, I was greeted warmly and directed to the top floor Club Level check-in desk. Emmy greeted me by name, asked and answered appropriate questions, and I was soon settling in. The room was luxuriously appointed and there was a welcome bowl of fruit awaiting me. I am very sensitive to noise, and I didn't hear a sound coming through the double-paned windows during my stay; I did hear a few hallway doors closing during that first night. I started the next day with a soak in the deep tub and soon headed down to the Club Level lounge for a substantial breakfast buffet. Naw greeted me warmly and made a tasty cappuccino for me that rivaled those I've often enjoyed in Italy. Throughout my stay, every staff member I encountered in the hallway greeted me warmly and seemed happy to be there. I thoroughly enjoyed me stay and would gladly return.
April 1, 2014
Rated

5.0

out of

5.0
 by
VJ81
It was a sweet dream!
If the Heaven exists in our planet it is sure Crowne Plaza Dubai Deira Hotel. I was impressed much, i didn't want to leave the Hotel. What a fantastic personal you have! You should be proud of your staff. I think the important point of your success is the staff of the Hotel. Just take care of yourself. And please accept my gratitude and reverence! Hope i will have a possibility to visit again my lovely Hotel.
April 1, 2014
Rated

5.0

out of

5.0
 by
Hash15
Great place!
Even i have stayed in many hotels in dubai, including exotic once, i would say this crowne plaza is ideal hotel and started almost to be there everytime in Dubai. Rooms: clean, new furniture, sound proofed windows Staff: very good Price: mostly its okay even price shoot too high sometimes location: perfect unless you need to travel from Barsha up to Jebel Ali then its too far Cons: gym is fair but nothing special in and if you are a fan of being in wellness centers and Spa then better to choose another hotel.
March 31, 2014
Rated

2.0

out of

5.0
Very bad hotel.
This is one of the worest hotels I had ever seen,bad dealing with guests from front office employee and his Indian manager, no upgrading,had a challenge with them to get late check out, I left the hotel after one night and made check in in crown plaza shaikh zayed street,really I am disappointed. Iam not advice any one to stay in this hotel
March 27, 2014
Rated

5.0

out of

5.0
 by
Navigator201
Awesome Experience
I stayed at this property for 2 nights. The value of the hotel is outstanding. The room is outstanding on the club floor - large, clean and modern. The bed is comfortable, AC works well along with great breakfast and happy hour. Getting around town is also easy - a 5 minutes walk to the right of the hotel. There are also multiple supermarkets and a small mall nearby. Thank you for the great stay!
March 20, 2014
Rated

4.0

out of

5.0
 by
KhAledM
Mr
Nice Hotel in city center lovely hotel had a nice smolpoal
March 19, 2014
Rated

5.0

out of

5.0
Excellent Customer Service
Following on from my previous review a few weeks ago where I did mention that I would be going back to this hotel on my return journey I must admit the service was second to none. It was a near perfect stay there was one slight issue which was resolved immediately infact so good was the service the hotel manager came to see me but before then the staff dealt with things promptly and efficiently. I have to admit the staff are very very good and always there to help. In my opinion the best hotel in dubai definitely excellent value for money. I stayed in the executive suite and to be honest not much difference from the top end hotels in dubai for a fraction of the price. If you want to be close to the airport and the shopping centres in diera, bur dubai then this is the hotel period. I have stayed in many hotels in Dubai but this hotel for the price is the best because it is for sure 5 star the rooms are newly refurbished it has a 24hr gym swimming pool, nice buffet breakfast and if you get a club room its nice to go there and try out their cocktails in the evening. Thoroughly enjoyed my second stay. Finally, a very big thank you to Bruno the manager who was very humble and helpful and always there is needed. Now that itself speak volumes for a manager who takes pride in his job. many thanks to all at Crowne Plaza.
March 17, 2014
Rated

2.0

out of

5.0
 by
Nimer1976
Business Trip
Average ... Hotel Staff are not cooperative. despite being a gold member but the latest check-out allowed was 1:00 pm!!!
March 9, 2014
Rated

5.0

out of

5.0
 by
Valerie4
Wonderful service
We recently had 3 nights at the Crowne Plaza Deira as a stopover. The hotel was perfect, good location, quiet but still not too far from anywhere. The management and staff were exceptional, polite, helpful and friendly. We loved our stay here.
March 8, 2014
Rated

3.0

out of

5.0
very good hotel but slightly dissappointed
I think the hotel is very good with the. New furnishings and that is one of the main reasons I booked this hotel. I paid for an upgrade to the executive suite. The service was good and all the staff were very helpful and pleasant. I was very disappointed that the TV in both the bedroom and living room were not working and the room was not cleaned till very late in the afternoon. By paying the extra money you one would think that the necessity of a TV would be fully functional and working. As it goes I have a booking at the same hotel this week on my return journey and will update you with a review once I have spent another few days at the hotel. The facilities at the hotel in general are good and have a decent fitness room. The swimming pool is a decent size but was not working properly when I was last there because the heating in the pool was not working. The breakfast was nice and so was Harrys Bar. Generally the hotel is nice but as mentioned before dissapointed by the aforementioned that is why an average review provided especially being an IHT group member and after paying for an upgrade the necessity of a TV not being operational. As I stated a further review will be provided early next week.
March 7, 2014
Rated

5.0

out of

5.0
 by
Andyroo09
All round superb stay
As always and on my previous comments I have made I cannot speak so highly for all the staff who were very accommodating , even when I decided last minute for an additional room on an existing booking for my family this was done without any issues at all . I will not stay at another hotel while I am receiving serviced like I do . First Class and thank you Crowne Plaza Deira for an exceptional stay My family very impressed too Mr Foote
March 3, 2014
Rated

4.0

out of

5.0
 by
Tracy j
Excellent
Hotel is ideally situated, walking distance to the creek and a metro is close by. Staff were excellent , friendly and very helpful. We arrived early in the morning and check in wasn't till 3pm , they showed us to spa to use the showers etc , within an hour we had a room. Rooms were an excellant standard with very comfortable beds . American breakfast buffet available which was very good, again staff were excellent.Pool is well kept but small, food at the pool bar also very good. The hotel is close to the airport and is on the flight path , so pool area is frequently passed by aircraft . Didn't bother us but could see how this could annoy some .
February 28, 2014
Rated

5.0

out of

5.0
Very good hotel
I stayed in Crowne Plaza Deira for 3 nights on 5th floor, room# 553. Hotel is very clean, with very friendly staff. You are always greeted you with a smile. Check in was efficient, Alisa (receptionist) did a great job of providing a room without interconnecting doors for me. Good points of room was: in-room safe (big enough to hold a 14" laptop), ironing facilities, tea/coffee making facilities, excellent shower and efficient sound insulating windows. Basic Internet access is free at speed of 512 kb/s. Housekeeping was OK. Breakfast was good with sufficient variety. This is a very good hotel and will definitely stay here if I want to be in Deira district. Special thanks to Alisa.
February 28, 2014
Rated

5.0

out of

5.0
 by
Romans
fabulous staff and excellent hotel
We stayed here for 2 nights after seeing good reviews for the hotel. Unfortunately our first room allocation smelled heavily of cigarette smoke but we were too tired to change (arrived at 3am). On telling the reception staff we had a bright new clean room allocated and help moving offered. There were deep apologies which seemed genuine and the room we vacated was deep cleaned before new guests arrived. As IHG members we were invited to a reception on our second night and it was an excellent and enjoyable time with food and drinks and attendance by senior staff. The room was large and very well supplied with all you could need and the bed was huge and very comfortable. The curtains provided excellent blackout and we slept very well. The safe is large enough for a laptop and there is plenty of cupboard space. There is a good-sized bathroom which has a fantastic over-bath shower and good selection of amenities. The hotel is in a good site with only a five minute walk to a small mall (fast food, coffee outlets, supermarket) and metro. This is a very good hotel with wonderful staff and we would definitely stay again.
February 23, 2014
Rated

5.0

out of

5.0
 by
stevethebeak
Great place to stay in Dubai
This was a business trip and my wife came along for some sunshine. We had a fantastic stay in this hotel and will definitely return and recommend to our friends and colleagues. Cannot fault anything about this hotel
February 19, 2014
Rated

5.0

out of

5.0
 by
Dom77
All perfect
Super expérience, room very confortable, staff very professional, girl staff very very very pretty, good location. Need to make more room a available when ouf company need it. Thanks
February 18, 2014
Rated

5.0

out of

5.0
Very quite and clean room with awesome service by the hotel staff.
The Hotel sales/marketing team along with hotel management had this get together for Club members I believe it was on a Wednesday night happy hour. That was awesome. I have never stayed at any of IHG properties in the past that has done that before. This was a great treat.
February 14, 2014
Rated

4.0

out of

5.0
 by
Kasper72
Great location
Hotel is perfectly located for the International Airport, without the solitude of a true airport hotel. Very friendly staff and good onsite restaurants.
February 10, 2014
Rated

5.0

out of

5.0
 by
Hantsian
Great service
A very well kept hotel with lovely staff. Wouldn't hesitate to return when next on business in Dubai.
February 4, 2014