Skip Navigation
English
|
|
|
|

Sign In

Book online or call: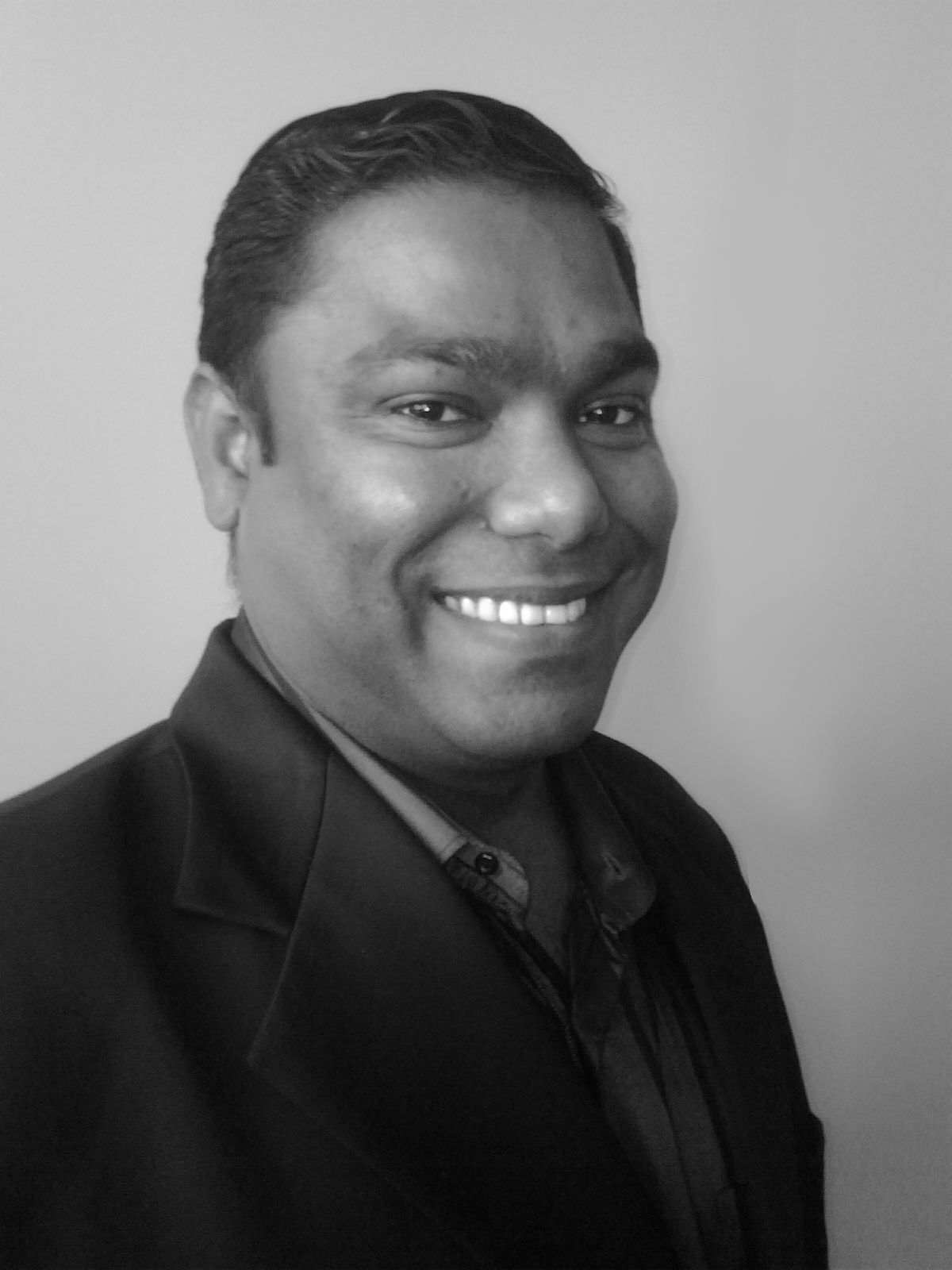 Insider Tips
LOCAL CULTURE
Taxi's are cheap and can be picked up anywhere
Dubai taxi's are readily available all over the city, they are cheap and offer a good service.
HIGH-STYLE LIVING ON DUBAI CREEK
Towering over the Dubai skyline, residence suites combine elegant comfort with the service and amenities of a five-star hotel. Savour the aroma of Italian dishes served from Mezzaluna's display kitchen or revive in our leisure complex featuring a 25 metre lap pool, children's pool, spa pool and sun deck with stunning city views. Ideally located, this Dubai hotel is minutes from the Festival Centre shopping mall, luxury marina, championship Al Badia Golf Club and the World Trade Centre.
HOTEL HIGHLIGHTS
Restaurant & Lounges

Mezzaluna offers the finest of traditional international cuisine with a display kitchen in full view of the restaurant. The restaurant itself featu...

Amenities & Services

The fitness centre features the latest technology, including a Kinesis Wall and temperature controlled pool. Spa InterContinental has VIP suites fo...

SPECIAL PACKAGES

There's always something special happening at an InterContinental hotel. Whether you are looking for a fun-filled getaway or a place to host your n...
InterContinental Residence Suites Dubai F.C
Dubai Festival City

Dubai

United Arab Emirates

Front Desk

+971-4-7013333
Languages spoken by staff
Arabic, English, Hindi, Italian, Dutch , Portuguese, Romanian, Tagalog
Pet Policy
Contact hotel for details
CHECK-IN

2:00 PM

CHECK-OUT

12:00 PM

Late Check out Available
Guest Reviews
Rated

4.4

out of

5

 by

347

reviewers.
Rated

3.0

out of

5.0
 by
Coles18
Room 903
If you are offered this room think twice before you accept the upgrade. I have stopped in this hotel on several occasions and the rooms have all been great. I checked in a usual, the service was great as usual went to the room which was a small apartment which all looked great. Till you want to turn the lights off. Called the reception and reported the problem and two maintenance guys arrived to tell me that its was all working as it should be as there had always been a wiring fault. To turn the lights off I had to walk to the front door and remove the card form the power slot to get the hall lights off. Then go behind the sofa to turn the standard lamp off and the desk to turn the desk lamp off. The only lights that I was left with was the bedside light which you could turn on - off with the bedside switch.
November 11, 2014
Rated

4.0

out of

5.0
 by
AmitB81
Depends on what you are looking for
Dated hotel, but expected as this was one of the first hotels on SZ Road. The location is great, very close to the DIFC and service was fantastic. Plenty of bars and restaurants. Club lounge has great choice of food and refreshments!
November 11, 2014
Rated

4.0

out of

5.0
 by
baselzmaraqa
good hotel but
hotel is very nice but two things no rooms with showers no suites with twin beds in my previous stay at crowne plaza dead sea i did not receive review and i would like to thank mr. khaled from resevation mr. ahmad hares mr. majdi alrashed
November 10, 2014
Rated

5.0

out of

5.0
 by
CHUCKY T
Excellent accomodations and great staff, great restaurants
Recommend this hotel for business and/or leisure. Japanese restaurant was excellent, and the Vine Bar was great!!!Friendly staff...
November 10, 2014
Rated

5.0

out of

5.0
 by
AIQBAL
Leisure Trip
The Hotel is on amazing location especially in evening its so beautiful environment in lobby and outside the hotel as well...Lovely Restaurants and Bars all around....There are 3 entrances to the hotel Elevators and its easy to approach to the hotel on Sheikh Zayed Road...
November 9, 2014
Rated

5.0

out of

5.0
 by
Global Business Traveller
Overall a very good experience
A most enjoyable stay with good service and facilities.
November 9, 2014
Rated

5.0

out of

5.0
 by
DiscaL
From Bahrain
I'm definitely going there next time! I am grateful to the staff for being so honest and kind to us. I shall recommend your hotel to my family
November 6, 2014
Rated

5.0

out of

5.0
 by
Ankur-1980
The Best Feelings Are Those That Have No Words To Describe Them!!!!
5 Nov 2014 For Whole Members of Crown Plaza(Dubai)! We wanted to thank you both for welcoming us into a trip of a lifetime. The fantastic service, beautiful decor, comfortable beds , everything about the hotel was perfect. And specially your Breakfast preparations was awesome!!! Your thought to every detail for your services was best!!! I will definitely come again in Ur hotel whenever I Will get the chance 2 be in Dubai ! Thank You ! Ankur
November 5, 2014
Rated

3.0

out of

5.0
 by
dips18uk
Average hotel
For a 4 star hotel i expected a lot better in terms of room and bathroom as it was very dated for a CP club room. Besides that customer service and staff friendliness is excellent.
November 4, 2014
Rated

4.0

out of

5.0
 by
Majed1948
Fun for Nightlife
Was a pleasant trip to Dubai especially if the housing in a wonderful hotel knows what he wants tourists.
October 28, 2014
Rated

4.0

out of

5.0
 by
aalbishr
Great Customers Satisfaction
I booked a Club Room and I was entitled for Airport pick up and drop off. When I arrived to Dubai Airport, I waited there for Crown Plaza Driver for more than 30 minutes but he didn't show up. I called the hotel, and they told me that they will send a driver within an hour. I did not agree then I took towards the hotel. Before I checked in, I requested to meet with the Duty manager to complain to him. He carefully listened to my complaint and apologized for the inconvenience. Then, he upgraded my room from a club to Executive suit. So I think by doing that, he resolved the complaint with Apology & Upgrade.
October 28, 2014
Rated

4.0

out of

5.0
 by
jcinsf
Good value, a bit outdated
I stayed at this hotel for six nights and found the stay good and convenient for my purposes. Before arriving, I placed on my reservation record a request for a room away from the elevator. Lo and behold, they gave me one right across from the elevator at first. Fortunately, it was quickly changed. I suggest asking for a room further away from the road since it can be quite noisy. Pros/Cons: + The staff were extremely helpful and courteous - The hotel feels a bit outdated compared to others in the general vicinity. + The beds were comfortable + Bathrooms fully equipped. - They don't have brew coffeemakers in the room + Great breakfast options + Good fitness facility + Mini fridge
October 27, 2014
Rated

5.0

out of

5.0
 by
Rani ocean
Amazing stay with surprice
Staff was nice , they start calling me and they ask me to open the door as they have a birthday cake ready for me . I got an upgrade for the room also , it was wonderful stay
October 27, 2014
Rated

5.0

out of

5.0
 by
marklhr
Good value; great location
Although a very frequent visitor to Dubai, this was my first time at Crowne Plaza and I was pleasantly surprised. I arrived early but room was ready. As a gold elite rewards member I was upgraded from a premium room to a one bedroom suite which was big! Room furnishings themselves are not that modern but the bathroom looked renovated and modern. very comfortable bed too. Hotel location is great with plenty of places to eat nearby if you do not want to eat in the hotel. I'd recommend this as a good value place to stay.
October 27, 2014
Rated

5.0

out of

5.0
 by
Alaeddin58
Outstanding
This is my second home & the management and the staff always looking after my comfort....I'm very loyal to Crowne Plaze and love the place.
October 27, 2014
Rated

5.0

out of

5.0
 by
antalya11
Great location
Had a good stay and would stay at Crowne Plaza again when come to Dubai
October 26, 2014
Rated

4.0

out of

5.0
 by
Offshore 1
Great location
My stay this time was not to the usual standard I'd experienced on previous stays. But still a great hotel.
October 25, 2014
Rated

5.0

out of

5.0
 by
DrDon50
Excellent Stay in Dubai
I recently visited Dubai for a mini-conference and found the accommodations and service to be excellent. I was greeted at the start in a friendly manner and I enjoyed a mini-suite at the Crown Plaza. The room was well kept and the service was great.
October 24, 2014
Rated

5.0

out of

5.0
 by
Toucan
Good Location
Convenient for our needs. All entertainment under one roof with excellent choice of restaurants.
October 24, 2014
Rated

5.0

out of

5.0
 by
murban
Komfortables Bett und großartiger Service.
Rundum Zufrieden,schönes hotel und nah an dem Messegelände. sehr freundliches und zuvorkommendes personal!
October 22, 2014
Rated

5.0

out of

5.0
 by
BKM55
COmfortable Hotel
Overall a solid hotel with great service. Could use a little refreshing in the common areas. The guest room was updated and very nice. The staff is extremely friendly and helpful. As with most hotels in Dubai it is on the expensive side but that is just Dubai.
October 21, 2014
Rated

4.0

out of

5.0
 by
jasonrs
Great Location for the Business District
One of the best Gyms in all of the Hotels I have visited in Dubai.
October 20, 2014
Rated

5.0

out of

5.0
 by
Taila
Recommanded Hotel
Good Service and enjoyed verities of the restaurants
October 20, 2014
Rated

2.0

out of

5.0
 by
Bighinla
too worn
room carpets and hallway carpets extremely worn and don't look that clean lighting in rooms/hallways very poor - dark and dingy main lobby is ok - but after that hotel generally has a very old worn out feel to it Staff service was good to very good
October 18, 2014
Rated

5.0

out of

5.0
 by
Livingthedream123
Location location location
For Dubai standards, this property would be considered old. However, the property is kept up and the rooms are nice and so is the overall ambiance. In fact, I prefer this hotel over the "newer" hotels because you do get a much nicer room with great functionality. Also, the restaurants are high quality. The property is a very easy distance to the Dubai leisure and business locations. The property seems to be in high demand so it is not inexpensive.
October 17, 2014
Rated

5.0

out of

5.0
 by
Sterling2
Excellent service
Liked very much the hotel location. Food was excellent and you are being helped all the time by the staff. Rooms were spacious.
October 17, 2014
Rated

4.0

out of

5.0
 by
pedrotravelling
ALWAYS THE BEST FOR A BUSINESS TRIP
I have stayed at this hotel for the past four years & the standards are always first class. However, what impresses me more that anything is the professional manner of all Crowne Plaza employees. From my arrival in the early hours of the morning to my departure you are always greeted with a smile & assist. Recognition as a Rewards Member is excellent. Rooms are very clean & quiet, which is ideal for when I need to spend a few hours catching up on business, later in the day. I don't often eat in house other than a quick snack in Harvesters pub, due to the fact that I am generally out & about. But quality is good & service spot on. Many thanks guys, see you next trip.
October 16, 2014
Rated

4.0

out of

5.0
 by
panoz
Comfortable stay and very good business facilities
The Crowne Plaze in Dubai offered a very comfortable stay. It helped me and my colleagues to focus on our business meetings and nothing else. The business facilities were of a very good standard and the staff there was very helpful. The only thing that I did not like was the breakfast area where the tables are too close to each other ending up with a very crowded and noisy environment which is not what I look for in the morning. Overall it was a very good stay though.
October 16, 2014
Rated

4.0

out of

5.0
 by
mgpicou
Business Trip in Dubai
The hotel fit my needs during this business trip. I was happy to have been able to stay at an IHG hotel chain during my business travels.
October 15, 2014
Rated

5.0

out of

5.0
 by
big al c
great stay
another fantastic stay at the crowne plaza, staff friendly and helpful.
October 15, 2014