Skip Navigation
English
|
|
|
|

Sign In

Book online or call: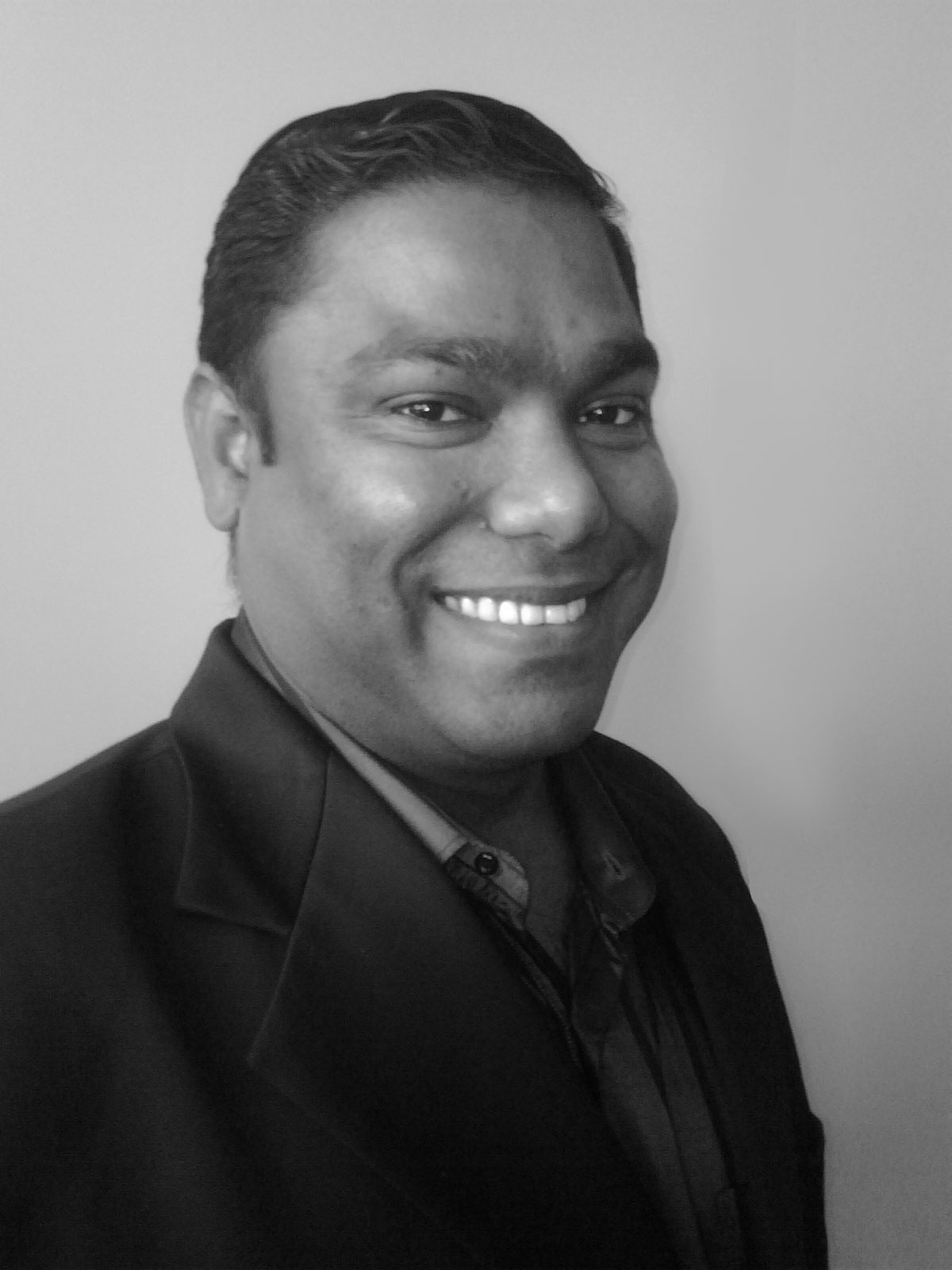 Insider Tips
LOCAL CULTURE
Taxi's are cheap and can be picked up anywhere
Dubai taxi's are readily available all over the city, they are cheap and offer a good service.
HIGH-STYLE LIVING ON DUBAI CREEK
Towering over the Dubai skyline, residence suites combine elegant comfort with the service and amenities of a five-star hotel. Savour the aroma of Italian dishes served from Mezzaluna's display kitchen or revive in our leisure complex featuring a 25 metre lap pool, children's pool, spa pool and sun deck with stunning city views. Ideally located, this Dubai hotel is minutes from the Festival Centre shopping mall, luxury marina, championship Al Badia Golf Club and the World Trade Centre.
HOTEL HIGHLIGHTS
Restaurant & Lounges

Mezzaluna offers the finest of traditional international cuisine with a display kitchen in full view of the restaurant. The restaurant itself featu...

Amenities & Services

The fitness centre features the latest technology, including a Kinesis Wall and temperature controlled pool. Spa InterContinental has VIP suites fo...

SPECIAL PACKAGES

There's always something special happening at an InterContinental hotel. Whether you are looking for a fun-filled getaway or a place to host your n...
Residence Suites Dubai F.C
Dubai Festival City

Dubai

United Arab Emirates

Front Desk

+971-4-7013333
Languages spoken by staff
Arabic, English, Hindi, Italian, Dutch , Portuguese, Romanian, Tagalog
Pet Policy
Contact hotel for details
CHECK-IN

2:00 PM

CHECK-OUT

12:00 PM

Late Check out Available
Guest Reviews
Rated

4.4

out of

5

 by

302

reviewers.
Rated

5.0

out of

5.0
 by
Traveltowork
Dubai Great Value
Hotel is excellent value when staying in Dubai. Have stayed at this property on two occasions and will return.
April 27, 2014
Rated

4.0

out of

5.0
 by
Souad51
Mrs Souad Badran
It is good in everything and I like how u treated us
April 25, 2014
Rated

5.0

out of

5.0
 by
Denz
An Excellent Stay with the Professionals
Crowne Plaza Dubai knows how to get it done, right. Their attentive, courteous and professional staff see to your every need - even anticipating what those might be. Coupled with a beautiful property and numerous amenities you can't go wrong selecting this place for your next stay. I highly recommend both Trader Vic's and the Western Steakhouse for an excellent dining experience. As for rooms, the Captain's Suite is an excellent choice with a little bit of "extra" in space and luxury. Well done Crowne Plaza, I look forward to a return visit.
April 23, 2014
Rated

5.0

out of

5.0
 by
BaselH
Great Staff, Great Location, needs renovation
I tried many other hotels and I always keep coming back. To be frank, the secret to this hotel is Staff and Location. Everything else you can have at a more competitive price somewhere else. These people make you feel at home. When ever I needed a special request, the staff worked hard to provide it or improvised a solution. One time, I had a problem with my room Wi-Fi and to be frank I knew that was difficult to solve. They brought me a special WiFi power port to the room and it worked as a Hot Spot and my problem was solved. They helped me with my accommodations in other countries as well. I was going to Beirut and one of the managers was working there before he came to Dubai and I asked him to work on my reservation as I had an important family gathering in Intercontinental-Beirut and sure enough he helped me with my reservation and it was great vacation with his help. Where can you find this kind of attention?? However, the hotel still need major renovation soonest to keep its ambiance.
April 21, 2014
Rated

3.0

out of

5.0
 by
Aymen380
Hotel and check-in experience.
'Tired hotel' that is in desperate need of an overdue update/ refresh. You'd thought after a long business trip - checking in should be the least of one's worries? Wrong! After going to our room with tired baby and wife, I was 'summoned' by a call from reception to travel down 13 floors to re-present my Platinum Royal Ambassador card - as proof of status!? Even though it was recorded on the IHG website the front desk would not believe 'their' own electronic records! Making things worse, we'd stayed the same hotel just the week before - why is it so difficult to check records!? Quite rude and shocking service for someone who stays at IHG properties 75 night per year. Not what one would expect of a Crown Plaza and will certainly take my future business to the 'Festival City' one - which is a more upmarket and far more classier affair. Platinum Royal Ambassador status holder.
April 20, 2014
Rated

4.0

out of

5.0
Room Facility and atmosphere
It was wonderful days I stayed first time with Crown Plaza for 6 days. Need to say the cleanliness by the room boys is excellent. And the food in Al dana is delicious.
April 19, 2014
Rated

4.0

out of

5.0
 by
Woody844
Great service from reception to house keeping
Wonderful welcome at reception catering for all our needs. IHG member and full service provided. Room comfortable and house keeping provided excellent service. Business lounge 17th floor was superb with outstanding service from breakfast right through to evening drinks and nibbles, big thank you to Irene especially who looked after us and ensured my daughter who has a dairy and lactose free diet was looked after. Thank you very much Crowne Plaza Dubai!
April 15, 2014
Rated

5.0

out of

5.0
 by
StellaA1
Fabulous service and staff
It is the service and staff that set this hotel apart. It is not the newest or the plushest hotel but to me it is the service that counts and this is fantastic in the hotel. Nothing is too much trouble and the atmosphere is great. This hotel is highly recommended
April 15, 2014
Rated

5.0

out of

5.0
 by
Atif
Greattttt Service
It was a surprise trip for my wife on our wedding anniversary & Crowne Plaza made it even more special with their warm welcome by sending chocolate cakes. There was a minor cleaning complain which was resolved within no time. Breakfast is just awesome The staff is very friendly & helpful....we highly recommend this hotel. Thank you Crowne Plaza Team :)
April 12, 2014
Rated

3.0

out of

5.0
 by
Bill_UK
Early morning check-in
I arrived at 4:30am for an early booking (approved on phone) and yet my family and I were told we had to wait until 9am at least. I paid for the diplomat suite (only room available) for a few hours sleep! The hotel expects customers to pay for the night before if you want a room available. Don't stay here if you're flying in before 9am (12pm to be safe)
April 12, 2014
Rated

3.0

out of

5.0
 by
VM84
Location & Quality of room were a disappointment
The room quality was really not worth the money spent. It seemed very expensive as the stay was not worth.
April 8, 2014
Rated

5.0

out of

5.0
Comfortable bed and great service.
When I have business trip, first thing I put in my mind to find nice and comfortable stay. This time with Crown Plaza I really enjoyed and I did not feel lonely. Thanks a lot and best wishes.
April 7, 2014
Rated

2.0

out of

5.0
 by
Tip of the Iceberg
Unprofessional Staff, Pathetic experience.... :(
After going thru a wonderful experience of online booking from the website, real nightmare started after arriving at the property. On waiting in the queue at the reception for 15 minutes, when my turn came in, I was told I am required to go to 17th Floor for private check In since I have booked for Club Executive Smoking Room. On arrival on 17th floor, I had to wait another 15 minutes while the staff was busy searching a suitable room for the guest before me. On my turn after reviewing my booking I was told that I have been upgraded to Club Room. I made it clear there itself that I have made booking for Club Executive and not Club Room. :( So please provide me club executive smoking room as per the original booking without downgrade. Finally I was provided with one room on 11th floor which was very tiny as compared to usual executive rooms in any other 5 * hotels. Moreover it was a non smoking room. So I called up the club reception and informed that I wont be able to take this room and to provide me with a smoking room. Then after almost 15 minutes, they arranged to move me to the room on 5th floor. It was same class of room but with ash tray. OMG what an upgraded experience to the new IHG loyalty club member.... Room furniture was old styled and not very comfortable. Anyways being my only one day visit, I accepted to stay there. Later during the evening, I was looking for one restaurant advertised on the in room channel and also appearing in the letter provided during my arrival. After making 3 failure attempts to reach the restaurant, finally I resolved to have in room dining, and the food and in room dining service was really good. This was the only positive aspect of this hotel. During next day check out process, the same staff in club reception, asked me if she will be able to see me again. God she was so sure that I wont :) Anyways, I really cursed myself for staying here. I left the property with the feeling of being cheated as the Club Executive room photograph displayed on the booking web site and reality was totally different. I have my own doubts if I will ever visit this hotel again in spite of being a member of the IHG Dining loyalty program called Privilege Club. :(((
April 6, 2014
Rated

4.0

out of

5.0
best staff and management, dated rooms!
thank you so much for my surprise birthday cake in my room. it was absolutely unexpected! more surprisingly it was really really good, Moos Chocolate! unfortunately I am on a diet and only had a slice and no one to share it with, fridge is too small to keep it for longer. Crown Plaza has that real hotel experience, they all make you feel loved and cared for, the breakfast and food is very good maybe the only hotel where guests can order Dosa for breakfast! but the lay out of the hotel and rooms are very dated, furniture reminds me of early 90s and bathroom the 80's in USA. lack of electricity sockets for modern life style is apparent, you have to take things out of plug to charge your computer. also the duvet is filled with synthetic or cotton and not feather , it doesn't feel comfortable. the cafe bar in front serves fantastic coffee and cappuccino , as good as Bar Italia in Soho, London.
April 2, 2014
Rated

5.0

out of

5.0
 by
Rick Spangle
Always a good nights sleep
I have stayed at this hotel on numerous occasions and always have a great nights sleep. It is one of my favorite places to stay. The staff and restaurants are very good if not excellent. Conveniently located for most places in Dubai. Would always return, even though my wife's only complaint was lack of a power socket near the mirrors!
April 2, 2014
Rated

4.0

out of

5.0
 by
AbuHani
Abu Hani Platinum Elite
An excellent hotel with excellent location and near to all attractions and shopping malls we wanted to visit. More important you do not need a car - the tram station is only two minutes walk. The hotel atmosphere is nice and the staff service and care for the customers is even nicer and so friendly. I strongly recommend this hotel to all Dubai vistors and tourists.
March 31, 2014
Rated

4.0

out of

5.0
 by
WhatevernameIchoose01
Central location plus lots of amenities
The hotel is centrally located within easy reach of the whole of Dubai by Taxi or public transport. There is a free shuttle bus that runs to the beach and to a shopping mall. within the hotel there are numerous good restaurants and bars.
March 30, 2014
Rated

5.0

out of

5.0
 by
Amelia4
Staff were exceptionally helpful the service was of a high standard
Although a large hotel, the staff were very welcoming and helpful. The standard of housekeeping was very good, and we enjoyed all of the restaurants. The hotel is in a good position for the Metro, and it is very easy to get a cab from the front of the hotel.
March 30, 2014
Rated

5.0

out of

5.0
 by
Mariya07
Glorious relaxation.
I like: hotel, room, breakfast, staff, swimming pool... All highness level.
March 29, 2014
Rated

5.0

out of

5.0
 by
KANR
Very Good Service and Location
Crowne plaza Dubai is one of my favorite Hotel and the staff always makes my stay extra special
March 27, 2014
Rated

5.0

out of

5.0
 by
Hans333
very comfortable bed,
very attentive personnel, breakfast room too crowded, genius help in solving a problem
March 25, 2014
Rated

5.0

out of

5.0
 by
Happy in Dubai
First trip to Dubai
The service at the Crown Plaza was Five Star for sure from Check in to Check out and everything between. My husbands birthday was on day two and we came back to our room to find a beautiful birthday cake and fruit basket for his special day. The staff at the pool was outstanding as well as the bell men and concierge. I can not say enough about this experience accept that I hope I can go back sooner than later!
March 25, 2014
Rated

5.0

out of

5.0
 by
Nanange
Excellent experience
Stayed in Dubai for the first time. Excellent experience assured at this hotel. Room was clean and comfortable. Temperature control was adequate. Variety of choice of breakfast. Quality of coffee to be improved.
March 24, 2014
Rated

5.0

out of

5.0
 by
lrg1960
Extra Service
The staff at Crowne Plaza went way out of their way to make our stay extra special. We only stayed one night on our way home after three weeks in India. The differences between Delhi and Dubai would take pages. We stayed the day after our night - until 2:00 am in the morning - the next day. The staff stored our suitcases while we toured Dubai. That evening we stayed in the lounge until our shuttle took us to the airport. All the food we had at the hotel was outstanding. Our room was confortable and clean. We have stayed at many hotels, all over the world and this hotel is one of the best due to the service. Overall, it was a lovely stay and I highly recommend this hotel.
March 23, 2014
Rated

5.0

out of

5.0
 by
Barhoum
Place of Peace love and happiness
Crown Plaza is one of the distinguished hotel among many in the world.The staff are so efficient beside which reflects the quality of the hotel management and follow up.Bed,atmosphere,location are all positive criteria keeping me always come back to this hotel.
March 22, 2014
Rated

5.0

out of

5.0
 by
Dadabh
Excellent hotel
I will never think to chose another hotel , I will chose only IHG hotels because they treat me very good because I am am IHG member
March 21, 2014
Rated

4.0

out of

5.0
 by
Graphite
Time for renovation
I know this hotel since the early days of its commission about 20 years back. Most of my stays in the past years are either in the Intercon or Crown Plaza in Festival City. I guess rooms need renovation especially the humidity and old mist and dust smell stick in every air particulates (AC filters may need to be replaced).
March 21, 2014
Rated

5.0

out of

5.0
 by
Mototrick
Almost perfect
I stayed at the Crowne Plaza due to a business exhibition at the nearby (15 minutes walk) world trade centre. The booking was handled by the UK exhibition organiser, and as such I was allocated 'a' room. The room was perfectly adequate and clean, with all the facilities I could want. (TV, telephone, air con, fresh fruit bowl, endless free bottled water & tea/coffee facilities). The room was dated and not like some the rooms pictured on the Crowne Plaza website, but to be honest as a block booked room, it was all I was expecting. The only thing that was a disappointment was the poor wifi in the room. As an IHG club member I was able to access the 'premium' wifi free of charge, but it was not capable of holding a Skype call back to home. There was a wired connection in the room, so maybe next time I'll bring my own wifi router. The wifi did seem to improve in the lobby and bar areas though. The location of the hotel is perfect for a business traveller, with most touristy locations a short taxi ride away. The restaurants (of which I tried most :)) and room service in the hotel are first rate, I think you would have to try hard to find a bad meal. Hotel staff were all pleasant and friendly. A great experience and I hope to stay again next year.
March 19, 2014
Rated

4.0

out of

5.0
 by
Chief_Mrs
Great Service and Helpful staff
Great Service, Comfortable Room, Great Breakfast and helpful staff
March 19, 2014
Rated

4.0

out of

5.0
 by
Souad51
Mrs
i have a platinuem card ambassador , i arrived late they did not upgrade me , but if u want the truth second day they call me to move but i refused, even i am coming to dubai 15 to 19 th april , i will join another hotel.
March 19, 2014