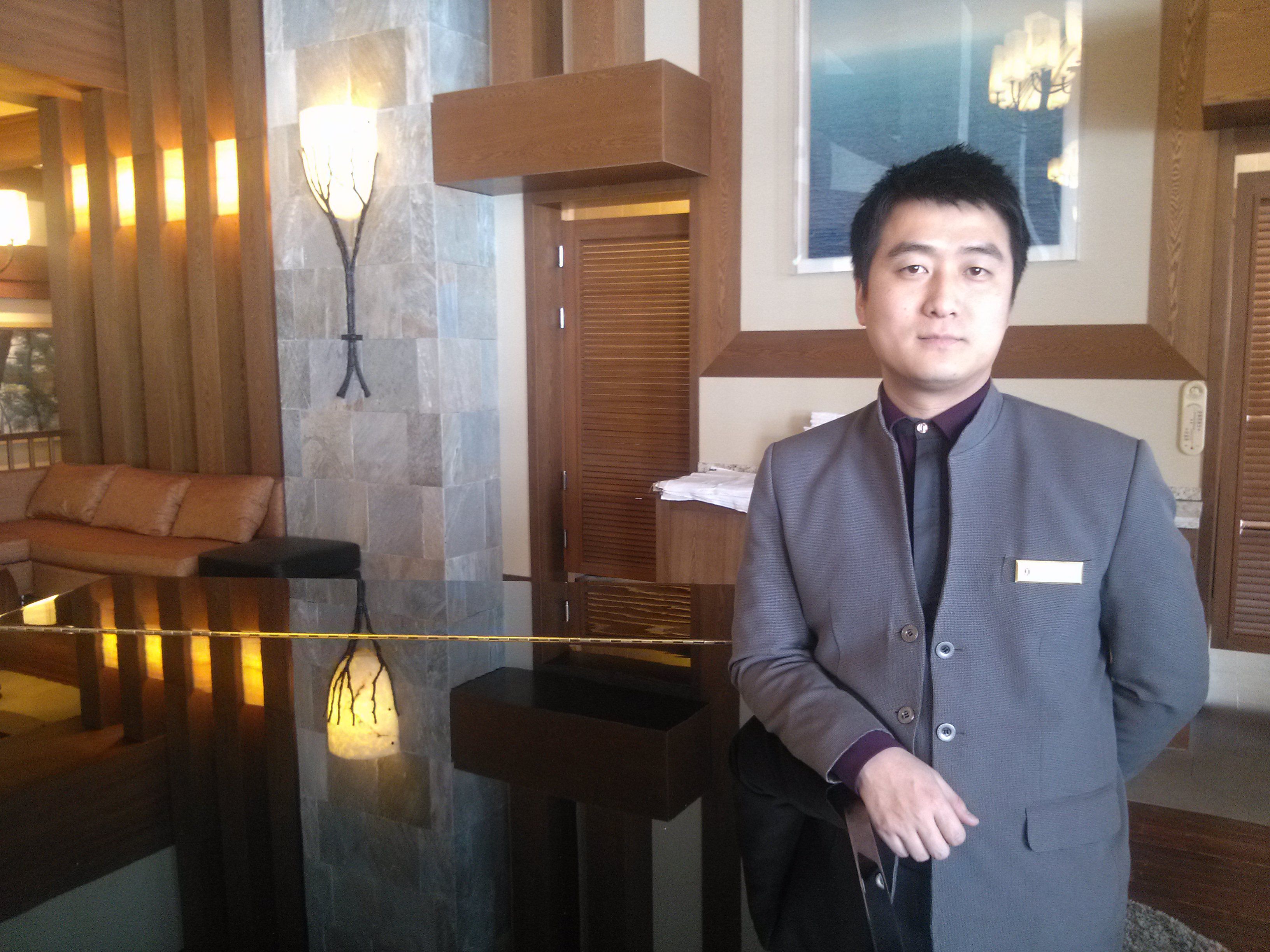 Sejin Kim
Concierge Assistant Manager 82333391228
Welcome To Gangwon-Do
Greetings to all visitors in our resort. Our professional and friendly concierge is committed to ensuring that your stay is both enjoyable and comfortable. We are honored that you have selected our Hotel and hope you have an enjoyable stay with us.
Our concierge will assist you with professional skills and provide you with confidence as well as convenience. Where our concierge can perform the tasks directly they will be able to source a quality and professional service for you. The Concierge Team are looking forward to catering to all your needs. Should I be of any further assistance, please do not hesitate in contacting us.
MORNING

All most of guest who want have delicious and continental breakfast with sunshine at the dining area. The Flavors restaurant's chef serves continental cuisine at reasonable prices with the daily fresh vegetables and materials. There are gentle trade winds and stunning views of the Flavors right from your table.

AFTERNOON

Jeongdongjin Station, which is listed the Guinness Book of World Records for the closest railroad station to the sea in the world. The romantic view of the station, which is directly connected to the white sands right after getting off the train. Is frequently used as the main background for various dramas and advertisements.Sitting on the sand, take your exotic time and enjoying.

EVENING

The end of your perfect day will be greatful and good experience at Wellness spa. The spa treatments is designed to feel like a destination in itself. Make you relax and unwind in the friendly and homely atmosphere created by staff and surroundings.Offer modern and traditional treatments for health and wellbeing as well as pampering ones.
LOCAL CULTURE

Korean Tipping

Tipping is at your discretion. It is not required nor expected in Korea. Please note that a number of hotels and restaurants include service charge in their prices.




Local Taxi

Hoengye town local taxi do not support payment by credit card ensure to carry enough cash with you when using the service.




DID YOU KNOW ?

Daekwallyeong is also called " Happy 700"

Alpensia is located on an altitude of 700 m above sea level as per Korean culture the best altitude for human to live for their bell being.




Pyeongchang Climate

The Pyeongchang area has special long term winter season for the almost 4months. As it is located deep in the highland of Gangwon province, Pyeongchang-gun has a continental climate with a short summer and lower temperatures than other regions at the same latitude.




WHAT TO PACK

Jogging Shoes

Bring your own jogging shoes for exercise and enjoy a special assigned trail around our hotel lake for your convenience.



InterContinental Alpensia Pyeongchang Resort
225-3 Yongsan-Ri

Gangwon-Do

,

232-952

Korea, Republic Of

Front Desk

+82-33-3390000
Languages spoken by staff
English, Japanese, Korean, Chinese
Pet Policy
Pets are not allowed to be taken into any guest rooms, in accordance with local health and hygiene regulations. Please contact the Concierge for kennel or alternate arrangements. Service animals are allowed accordantly with local law regulations.