Skip Navigation
English
|
|
|
|

Sign In

Book online or call: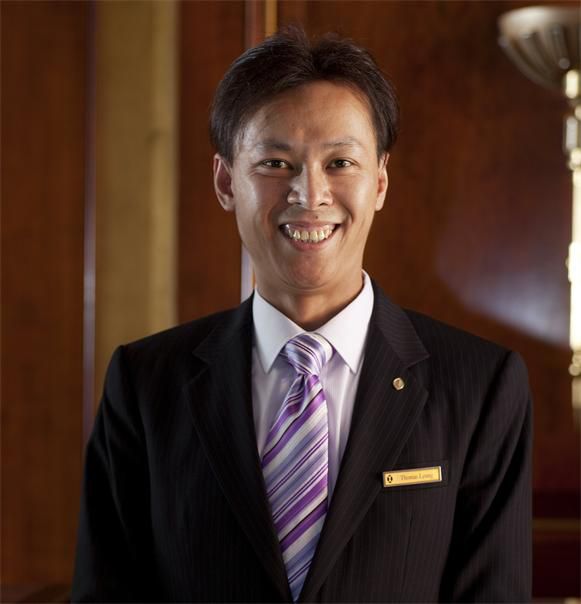 Insider Tips
LOCAL CULTURE
GIFTS
Never give a book or a clock as a gift because a 'book' means losing and a 'clock' means 'paying your last respects' in Cantonese.
LUXURY AND PRESTIGE IN HONG KONG
Internationally renowned, this Hong Kong hotel offers both business and leisure travelers the highest levels of service in a friendly, yet elegant five-star hotel environment. Luxury guest rooms and suites offer spectacular city, harbour or garden views, tempting you to explore this unique city. Equally tempting are the wide selection of world-class dining outlets at this Hong Kong hotel, together with the indulgent health and beauty facilities, including the outdoor heated pool, gym and spa.
HOTEL HIGHLIGHTS
Restaurant & Lounges

The hotel offers a wide selection of world-class dining options, from award-winning Cantonese classics to authentic Italian cuisine, prepared by we...

Amenities & Services

Located along the waterfront of the magnificent Victoria Harbour, the hotel offers spacious guest rooms with stunning harbour views, a 24-hour fitn...

SPECIAL PACKAGES

There's always something special happening at an InterContinental hotel. Whether you are looking for a fun-filled getaway or a place to host your n...
Grand Stanford Hong Kong
70 Mody Road

Hong Kong

Hong Kong

Front Desk

+852-2721-5161
Languages spoken by staff
German, English, Italian, Japanese, Chinese
Pet Policy
Contact hotel for details
CHECK-IN

2:00 PM

CHECK-OUT

12:00 PM

Evening Reception Desk Open
Accessibility
Service animals allowed
2 Room(s) with Accessibility Standards
Parking
Guest Reviews
Rated

4.2

out of

5

 by

563

reviewers.
Rated

5.0

out of

5.0
 by
kam67
great service and excellant overall experiance
Very good staff and very good service. Good food @ lounge and overall very happy.
25 September 2013
Rated

4.0

out of

5.0
 by
JHONG
Great Hotel @ Excellent Location - Close to the heart of TST
Hotels in Tsim Shai Tsui are expensive, and this hotel is no different, but it is truly in one of the best location (near harbor city, chungking mansion, etc). I was upgraded to the club, and well enjoyed the club breakfast. The only downside is the ugly view, I was in the suite and I was looking straight into the office building, which meant I had to close my blinds to protect my privacy.
24 September 2013
Rated

3.0

out of

5.0
 by
RR19
Good location, depending on which floor some rooms require maintenance
Good location ,spent 3 nights then went to Disneyland and came back for 1 night, the first 3 nights were on 10th floor rooms were better than the 4th floor , the rooms need maintenance. Staff were very helpful.
24 September 2013
Rated

4.0

out of

5.0
 by
max9890
Very Strategic Location
Just beside MTR station (N5 Exit) So very easy if u r going anywhere with train Exactly Opposite to the iSquare Shopping mall Just a walking distance to K11 Shopping mall
21 September 2013
Rated

5.0

out of

5.0
 by
Beer
Stay in Holiday Inn Golden Mile
Super as usual! Very kind ladies at the executive club and kind staff who brings your suitcase and take care of you for taxis etc. Central located. Roomcharge can be lower...
19 September 2013
Rated

5.0

out of

5.0
 by
Celler6
Stay here many times....
It feels like home arriving at this hotel. Depending on what you want from your stay, this hotel is great. It is always bustling, and it is in a great location. The staff are always great, Haris is a great place to relax, the breakfast buffet is top notch so it becomes a very easy place to go back to. They are very good at recognizing IHG status and make sure we are looked after. If there is a criticism, it is that they are "not cheap". Everything is expensive at this hotel and for a Holiday Inn, even though i know HK is expensive, they ask for just a bit more than they should. The Sheraton down the road often has better deals and they are tempting me to try them because of the expense at the HI. I would not leave HI for any other reason than they are expensive. Other than that, this hotel does feel like home.
19 September 2013
Rated

2.0

out of

5.0
 by
fajrster
Terrible stay at Holiday Inn Golden Mile - Hong Kong
I had a terrible experience during my stay in Holiday in Golden Mile between 1.9-5.9.2013. I am an IHG Reward club member, I was given a very noisy room (1710). closet door was broken so the closet light never goes off. I didn't much care about that but I was extremely annoyed when checking out and the lady is accusing me of having breakfast with other people and I should be charged for that. If your stuff are not capable to work, they should not waste my time. regards, FS
10 September 2013
Rated

4.0

out of

5.0
 by
Ryan05
Nice place to stay
Hotel is seems to be in the middle of busyness. Always a crowd in the lobby. It was easy to go for quick walks of the area and make it back to the room. My room did not have a great view, back alley streets, but still was interesting. The room was updated, clean and very comfortable. Early Check out was easy. Would stay here again.
09 September 2013
Rated

5.0

out of

5.0
 by
Harihara
BEST STAY IN HEART OF HONGKONG
Hotel is in the center of Hongkong just opposite to Tsim sha shui station . Branto Indian veg restaurant is across the road near isquare shopping mall . Overall the stay was enjoyable . The staff were very courteous & helpful.The rooms were comfortable ,pool ,gym & spa are very clean & excellent. We strongly recommend this good hotel.
09 September 2013
Rated

4.0

out of

5.0
 by
stusantiago
bed and pillows are comfy
Iv lost my potable hard drive and 2 small books.. over all experience is still good
08 September 2013
Rated

4.0

out of

5.0
 by
num76
Friendly staffs
The staffs are generally very friendly but the hotel interior and room is rather old.
06 September 2013
Rated

3.0

out of

5.0
 by
KlausD
Outdated!
Unless you don't know any better when you stay in Tsim Sha Tsui, this hotel may still be ok for you. Stayed one day at this hotel because of an early morning business deal I had with a client of mine and guest of the hotel that was attending the coin show in the basement. Although I am a IHG platinum member and have business at this property, I personally would rather stay across town and commute by MTR. This hotel used to be a nice place years ago, but now definitely needs a face lift. (including the run down building that will be your view, if your room is on the opposite site of the street view.) Had a lousy experience at breakfast. I scooted my chair forward and jammed my finger into the table, because of the armrest being nearly as high as the table. I noticed that only a few chairs were equipped with these armrests. Maybe someone else had the same prior experience? Those kind of chairs are definitely not suited for dining tables. I reported the incidence to the restaurant manager and she was very apologetic, offered a complimentary breakfast (breakfast came with the room) and also came back with a attendant and first aid kit to attend to my bleeding finger, which was nice. Please note: I have not/ will not request any compensation or intend to make it a legal issue, but it would be wise to GET RID OF THOSE CHAIRS. Some Positives: The Coin show that takes place in the basement twice a year are still the best in HK. The German restaurant in level B1) serves excellent "SCHWEINE HAXE" compared to the best in Munich. The Chinese restaurant on the opposite site is also a nice place to eat if you like HK style Asian cuisine. Happy Trails!
03 September 2013
Rated

4.0

out of

5.0
 by
Mini368
nice staff
we got some fruit on the street but we did not have a knife to cut them. I borrowed one from bistro and the lady said I cd just leave it in the room. Also staff from Hari's bar is nice.
31 August 2013
Rated

5.0

out of

5.0
 by
Patty88
Nice place recommended when visit Hong Kong!
I went to HK serveral times but in Aug 2013 was a first time staying at Holiday Inn Golden Mile. I found that this hotel is very very convenient to travel. It's closed to MTR and located in a centre of Tsimshatsui. I chose deluxe room, it's so spacious comparing to nearby hotel even a price is a bit more expensive but it's worth! I will reccommend my friends if they are looking for one nice place to stay in Kowloon!
31 August 2013
Rated

3.0

out of

5.0
 by
jetlagger
Great Location - Tired Property
Owing to a short stay last weekend, I was delighted with the location, though upon checking in the lobby resembled a Zoo, people everywhere & queues at check in & check out. There was no one offering assistance for baggage service, even though I observed a number of bell boys & concierge staff standing around. The room, though spacious appeared very tired in the decor & furnishings resembling the 80s - 90s era. The view was very underwhelming directly looking towards another building & the fact that the shear curtain cannot be drawn open is bothersome. However, Haris bar was a nice retreat with some lovely live music & cold beers.
28 August 2013
Rated

3.0

out of

5.0
 by
louislu
good hotel
Comfortable room ,good service and great location.
21 August 2013
Rated

5.0

out of

5.0
 by
Jacky35
Great location in Hong Kong
We always stay at Holiday Inn Golden Mile. We love the location and the service at the hotel. The rooftop pool is greatly appreciated by our children too. The staff and service are very good indeed. We always feel very welcome here. The rates, however, are a bit on the steep side.
21 August 2013
Rated

4.0

out of

5.0
 by
Dodi113
Nice place and near to CBD
Good service and I enjoy stay at hotel with facilities
21 August 2013
Rated

2.0

out of

5.0
 by
neontetra
lousy shower
stayed at rm1803, the shower water pressure is too low, worst in all the Holiday Inn and Crown Plaza I have ever stayed.
20 August 2013
Rated

3.0

out of

5.0
 by
Swed2
good location
location is good but the hotel need a make over, rooms look old and in my room power outlet for computers not working and also TV was not working when we return to the room, I am a platinum member but room was not upgraded. used to be a good hotel but disappointed with last stay.
20 August 2013
Rated

5.0

out of

5.0
 by
RLim
Great location and service
Anyone visiting Hongkong for the first time, staying in this hotel will be a truly great experience. Hotel staffs service are great and even have a travel desk for local tours. Shopping heavens are within walking distance for you to shop till you drop. Rooms are clean and well make-up each day. I won't hesitate to recommend this hotel.
17 August 2013
Rated

5.0

out of

5.0
 by
QboyJun
服务优秀
首先,进入酒店的第一印象就是很气派,奢华中带点朴实.有很多热心的员工,虽然都很忙碌,但是忙碌中都井然有序,非常好.由于是早上10:30到店的,接待的美女也还是帮我办理了early check in,让我坐了2个小时的火车可以好好休息,非常感谢.在住期间有遇到过一些问题,员工都可以快速积极的做出反应.房间的卫生非常的好,能让人舒适的休息.更重要的是,每个员工基本上都能说流利的普通话,这个是我最喜欢的一点.每位员工的服务都很积极热心.房间中的送餐非常好,口味都很不错,房间中居然还有免费送的Bible,非常好,酒店在枕边书是这么有意义的书籍,非常感谢.希望以后还有机会可以来这里入住.非常喜欢这里
16 August 2013
Rated

4.0

out of

5.0
 by
Therude
Constantly unspectacular but good service.
We arrive very late at night and were honestly informed that it was not worth upgrading for the lounge as it was already closed and we'd be leaving in the morning. We were offered two complimentary drink vouchers by the person checking us in. The room was the normal functional Golden Mile room, everything worked, nothing was great incl. the view. Due to pricing/location I'll be back for sure!
16 August 2013
Rated

4.0

out of

5.0
 by
Nefo63
Very nice hotel in HK city near with many stores/our family very comfort to stay more longer in this hotel.
please less smoking area & open the breakfast time more ealier while we should check out to the airport cause more early.
14 August 2013
Rated

4.0

out of

5.0
 by
Fengjie
great experiences
7 family members of mine were enjoyed staying for 4 nites in 2 big family rooms.We were surprised for the room capacity.Great i would say. Good , polite and helpful staffs. Indeed i will go back again for my nest visit. Good location for shopping and eating. 1 minute walk from underground .Comfortable beds and clean room.
14 August 2013
Rated

5.0

out of

5.0
 by
Louise24
Amazing experience
Very good location, just 2 mins to subway and 10 mins to Harbour City on foot. Excellent service in hole traveling. If you go to HK, the hotel is a good choice.
08 August 2013
Rated

4.0

out of

5.0
 by
Guyton62
When only the best will do
Great Hotel in a great location situated along Nathan Road ,if you are a shopaholic this is where you need to be. You literally cannot get any better than this. It's right on Nathan Road. Walk in either direction and you've got something to do. The staff are incredibly gracious and quick Andrew at the front desk was exceptionally helpful .The hotel is so close to MTR stations, shops, restaurants. There was a fantastic breakfast served every day at the Bistro on the Mile. It gets very busy so well worth making sure you get there in good time to get a seat and not have to queue. We had a late flight the day we left and although we already had late checkout, they extended it at no charge so that we didn't have to wait around to be picked up. Thank you Holiday Inn. The hotel may carry less than 5 stars, but you feel the people there treat you five stars. The hotel gives extra value for what you pay, and I look forward to our next stay.
08 August 2013
Rated

4.0

out of

5.0
 by
Evelynwww
Excellent food and perferct location
The hotel's location is excellent which is not far from harbour city.You can walk to the shopping mall within 10min.The staff service is fantastic.You can get the help easily.But the checkin or out is a little bit slow due to the travel season.In all,worth choosing.
08 August 2013
Rated

4.0

out of

5.0
地理位置特别棒
酒店本身的设施有些旧了,但是服务还不错。地理位置非常棒,特别是去香港购物的话,是间性价比很不错的酒店。
08 August 2013
Rated

4.0

out of

5.0
 by
SaintRemi96
Kids Friendly Hotel
We stayed at this hotel with our two kids for 5 days. The standard room including two double beds was spacious enough to stay in. The swimming pool on the top floor was also a cozy and lovely place and the kids really loved it. The best part about the hotel was our two kids could enjoy free breakfast meal every morning. In addition, the hotel was right in front of the Tsimsachui station(Exit N5) and it was very convenient to go everywhere. Holiday Inn Goldenmile Hongkong is one of a few hotels where you can take your kids and have a good time.
07 August 2013