Skip Navigation
English
|
|
|
|

Sign In

Book online or call: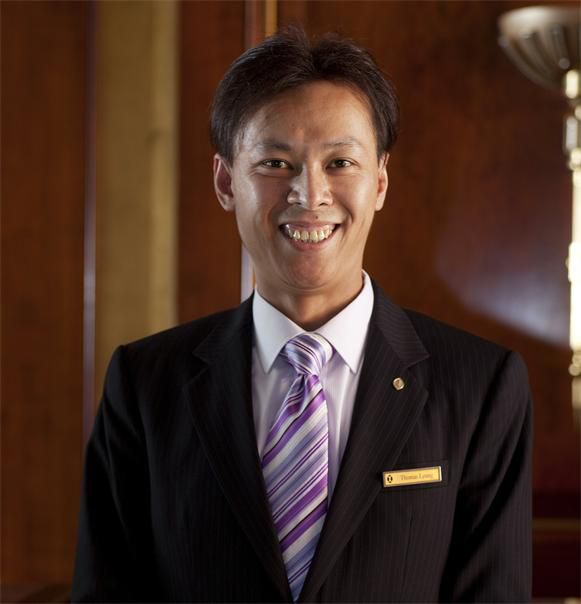 Insider Tips
LOCAL CULTURE
GIFTS
Never give a book or a clock as a gift because a 'book' means losing and a 'clock' means 'paying your last respects' in Cantonese.
LUXURY AND PRESTIGE IN HONG KONG
Internationally renowned, this Hong Kong hotel offers both business and leisure travelers the highest levels of service in a friendly, yet elegant five-star hotel environment. Luxury guest rooms and suites offer spectacular city, harbour or garden views, tempting you to explore this unique city. Equally tempting are the wide selection of world-class dining outlets at this Hong Kong hotel, together with the indulgent health and beauty facilities, including the outdoor heated pool, gym and spa.
HOTEL HIGHLIGHTS
Restaurant & Lounges

The hotel offers a wide selection of world-class dining options, from award-winning Cantonese classics to authentic Italian cuisine, prepared by we...

Amenities & Services

Located along the waterfront of the magnificent Victoria Harbour, the hotel offers spacious guest rooms with stunning harbour views, a 24-hour fitn...

SPECIAL PACKAGES

There's always something special happening at an InterContinental hotel. Whether you are looking for a fun-filled getaway or a place to host your n...
InterContinental Grand Stanford Hong Kong
70 Mody Road

Hong Kong

Hong Kong

Front Desk

+852-2721-5161
Languages spoken by staff
German, English, Italian, Japanese, Chinese
Pet Policy
Contact hotel for details
CHECK-IN

2:00 PM

CHECK-OUT

12:00 PM

Evening Reception Desk Open
Accessibility
Service animals allowed
2 Room(s) with Accessibility Standards
Parking
Guest Reviews
Rated

4.1

out of

5

 by

428

reviewers.
Rated

5.0

out of

5.0
 by
VincentQ
干净、舒适,性价比较高
位置好,干净、舒适,整体体验不错,员工也非常友好热情,性价比高;早餐种类不多,但对于智选的定位是可以接受的。
15 October 2014
Rated

4.0

out of

5.0
 by
northmeng
酒店硬件一般
因为是智选,所以要求不能太高,但是显然这家智选的硬件真的很一般啦。房间里面装修简直谈不上装修了,实在是简陋,不过好在床品还是不错的,睡眠质量还不错。
12 October 2014
Rated

4.0

out of

5.0
入住反馈~
服务周到,办理入住很方便,房间干净整洁,按时打扫,床舒适,唯一不足就是洗浴室卫生间没有排气通风装置,不知是个别房间的问题还是整个酒店的问题~~~~~~~~
11 October 2014
Rated

4.0

out of

5.0
 by
S0769
比较满意的一次住宿体验
第一次住IHG,深圳智选感觉挺新的,各方面的体验都不错。地理位置一般,火车站出来要坐巴士或者的士,但挺好找的。就是早餐有点凉。
11 October 2014
Rated

3.0

out of

5.0
 by
sha6er
fair enough
was ok but not what i was expecting from my favorite hotels... three points: first : bathroom towels been used and cleaned very long time and start to be in bad shap for customers use.. :(( second: breakfast was so poor most of it suit Chinese ppl and once in every two days make eggs for breakfast ... for religious reasons i cant eat pork contained food.. third: car parking little not organised system which u have to get the card on the reception which some times make u go to the car first than go the reception and go back to take the car from parking...not to mention how long u have wait in check out period .. for me i preferred to park out side without using the hotel parking .. :(((
10 October 2014
Rated

5.0

out of

5.0
 by
Marco76
Very good service maintained
No discrepancies during the stay.. good for location, services and room comfort. Will definitely stay here again.
09 October 2014
Rated

5.0

out of

5.0
早餐不错
酒店位置挺好,前台工作人员业务熟练,动作也比较快。保洁服务人员素养也挺好的。周末6折价格超级划算,下次来深圳应该还会住在这里。
09 October 2014
Rated

5.0

out of

5.0
 by
mm_christy
舒适的酒店
非常值得推荐的酒店,服务员和接待人员热情有礼,客房挺洁净,而且非常喜欢枕头的舒适度。只是希望餐厅的服务、桌椅的清洁度能再提升一下,会让客人觉得更舒适。
09 October 2014
Rated

1.0

out of

5.0
 by
Schmidtchen
Nicht glücklich
Leider nicht die saubersten Zimmer. WLAN hatte man meistens nur Nachts wenn das Hotel quasi geschlafen hat. Find ich schade für so eine Hotelkette, da ich schon in anderen übernachtet habe und die haben Sauberkeit groß geschrieben. Hier gehts scheinbar wirklich nur um die schnellen Geschäftsleute.
07 October 2014
Rated

5.0

out of

5.0
服務態度好
有問必答,不會有不耐煩的表情,臉上總是帶著笑容,能有效率的完成客人的要求,酒店雖然有點不太好找,但是周邊機能很完善,離地鐵站也不遠,房間隔音算中上,還是能聽到外面關門的聲音
07 October 2014
Rated

5.0

out of

5.0
 by
Happyhare06
All I needed!!
Excellent location to provide the tranquility I need after a hectic day of business and access to shops and restaurants. I recommend this hotel to anyone on business. Few need to improve points: 1) Breakfast must be more western. Scramble egg is a must!! Cheese and ham are welcomed. 2) A/C control need to be per room and not centralized. I can't get my room cooler or hot as I like. Instead is a centralized control. 3) Need to improve WiFi connection. It's much better than first time I stayed here. But it needs improvement.
07 October 2014
Rated

3.0

out of

5.0
 by
vebluekevin
房间太小
客房的空间太小,对我来说这是很重要的一点,大一点的空间会让人轻松,没有压迫感。 大堂的装饰很一般。 餐厅的装修风格和酒店整体不是很搭。
06 October 2014
Rated

4.0

out of

5.0
環境乾淨
外地出差就怕住宿飯店環境差 深圳羅湖智選假日酒店提供一個舒適的環境 讓我有高品質的差旅。 希望之後能提供更多便利商品服務
05 October 2014
Rated

5.0

out of

5.0
 by
Jimmy123654
性价比高,早餐丰富
对于商务便捷酒店来说,早餐已经算是丰富了,也符合亚洲人的口味,相当亲民。 家具设施也较新,最重要是干净
04 October 2014
Rated

4.0

out of

5.0
 by
Helmes
一日既往的罗湖智选
没太多说的。这次到的比较早,房间楼层还算不错。桌上已经有了赏夜活动的宣传。早餐还是一如既往的品种少,反正凑合一下。我一直觉得这家店洗手间门的设计不错
02 October 2014
Rated

5.0

out of

5.0
 by
chyocean
物超所值
整个酒店都能闻到智选特有的香味,借用广告的一句话,一觉睡到大天亮。希望下次入住还能看到你。下个周末见
01 October 2014
Rated

5.0

out of

5.0
 by
chyocean
岂止更好
在罗湖智选不知道住过多少次,每次入住都很满意,软硬可选的枕头,舒适花洒和水温,其实洲际的品质在智选体验就够了。客房服务的妹子真的很漂亮。
01 October 2014
Rated

2.0

out of

5.0
细节决定一切
1、周围交通非常不方便,可否提供租车服务或者提供免费的叫车服务呢? 2、早餐实在是很难吃,选择也很少,是否可以增加现场煎蛋或者自主煮面呢? 3、冲凉房与厕所之间没有门也没有浴帘,洗完澡水会溅得到处都是,可否增加一个玻璃门或者加一个浴帘呢? 4、晚上买了水果需要水果刀,问前台也说没有,问前台能否想办法帮忙找一下或者借一下,也说没有,住过好多酒店,何止有水果刀,连指甲剪都能借到。如果担心安全隐患问题,可以选择帮我切好,或者在门口等我切好就马上拿走。
29 September 2014
Rated

4.0

out of

5.0
噪音
隔音效果差. 可清楚的聽到走廊人走動及門開關的聲音. 又, 常看到前台有多人在排隊, 尤其在退房尖鋒時段早上及中午12點........可參考假日酒店海外國家做法, 事先將單據準備好, 然後在退房前的晚上或當天早上從門縫塞住房內....應可解決排隊等待之麻煩
29 September 2014
Rated

3.0

out of

5.0
 by
2014CK
床铺舒适
清潔乾淨,大小剛好,枕頭可選,軟硬適中。位置好,交通方便,人員親切。早餐種類出乎預期佳。令人驚喜。下次會考慮再次入住
24 September 2014
Rated

4.0

out of

5.0
 by
gzhr
适合商务的一家酒店
出差经常选择入住此酒店,如果房内一些设施的灯光不影响睡眠会更好。早餐品种太少了,而且很多都凉了。希望能有改善,其他方面都还不错。
23 September 2014
Rated

5.0

out of

5.0
棉被
整體服務及房間舒適度都滿意,唯一缺點是入住第一晚棉被就有霉味 有點不舒服,其他部分整體下來都是不錯的 另外就是床有點硬 睡起來不是很舒服
23 September 2014
Rated

4.0

out of

5.0
 by
danny3153
性价比高
性价比高,但是位置不太方便,走路到地铁站太远,只能打车。 房间还是不错,早餐种类偏少。 考虑到价格,这个酒店还是值的。
23 September 2014
Rated

5.0

out of

5.0
 by
prophetex
便捷,性价比高
处于非常方便的地段,服务亲切体贴周到,客房简洁但足够温馨,酒店的技术设施提供了足够的安全保障,公共区域非常干净舒适。以前经常入驻该酒店,值得再次入住。
23 September 2014
Rated

4.0

out of

5.0
 by
Arthur88
物有所值
性价比高,物有所值 性价比高,物有所值 性价比高,物有所值 性价比高,物有所值 性价比高,物有所值 性价比高,物有所值 性价比高,物有所值 性价比高,物有所值
21 September 2014
Rated

4.0

out of

5.0
出行方便,每次都住
出入十分方便,该有的服务都有,需要改进的地方当然也有,还是会推荐这家酒店,周边环境老城区,但离市中心商圈很近,值得推荐
21 September 2014
Rated

4.0

out of

5.0
 by
MrWxx
位置好
位置好,到市内和罗湖口岸都比较方便。但是室内设施旧了,空调似乎无法自行调整,房间的温度不可控。服务人员态度好。
20 September 2014
Rated

4.0

out of

5.0
 by
ultimateshoot
My Stay
I have problem with my back maybe the pillow to soft or mattress to soft
19 September 2014
Rated

5.0

out of

5.0
 by
fz_lxf
安静干净舒适,服务一流。
安静、干净、舒适,服务一流,出差住宿不错的酒店。安静、干净、舒适,服务一流,出差住宿不错的酒店。安静、干净、舒适,服务一流,出差住宿不错的酒店。
17 September 2014
Rated

3.0

out of

5.0
 by
Mingle1
卫生一般,早餐一般
前台不会微笑,也不会主动打招呼,房间地毯比较脏,特别是门口,有明显的污迹,早餐选择少,质量也一般,餐厅配置的服务生也明显不够,人一多东西就收拾的慢。 肯定的是床和枕头还是很舒服。
15 September 2014