Skip Navigation
English
|
|
|
|

Sign In

Book online or call: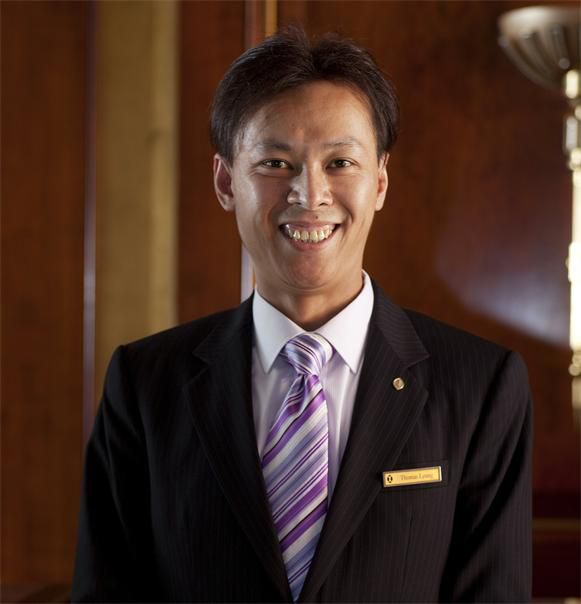 Insider Tips
LOCAL CULTURE
GIFTS
Never give a book or a clock as a gift because a 'book' means losing and a 'clock' means 'paying your last respects' in Cantonese.
LUXURY AND PRESTIGE IN HONG KONG
Internationally renowned, this Hong Kong hotel offers both business and leisure travelers the highest levels of service in a friendly, yet elegant five-star hotel environment. Luxury guest rooms and suites offer spectacular city, harbour or garden views, tempting you to explore this unique city. Equally tempting are the wide selection of world-class dining outlets at this Hong Kong hotel, together with the indulgent health and beauty facilities, including the outdoor heated pool, gym and spa.
HOTEL HIGHLIGHTS
Restaurant & Lounges

The hotel offers a wide selection of world-class dining options, from award-winning Cantonese classics to authentic Italian cuisine, prepared by we...

Amenities & Services

Located along the waterfront of the magnificent Victoria Harbour, the hotel offers spacious guest rooms with stunning harbour views, a 24-hour fitn...

SPECIAL PACKAGES

There's always something special happening at an InterContinental hotel. Whether you are looking for a fun-filled getaway or a place to host your n...
InterContinental Grand Stanford Hong Kong
70 Mody Road

Hong Kong

Hong Kong

Front Desk

+852-2721-5161
Languages spoken by staff
German, English, Italian, Japanese, Chinese
Pet Policy
Contact hotel for details
CHECK-IN

2:00 PM

CHECK-OUT

12:00 PM

Evening Reception Desk Open
Accessibility
Service animals allowed
2 Room(s) with Accessibility Standards
Parking
Guest Reviews
Rated

4.4

out of

5

 by

208

reviewers.
Rated

5.0

out of

5.0
 by
Zlaya
Zlatko
It was a great stay, staff is professional and well knowledgeable about honk kong and how to explain directions. I had many questions regarding locations and gentleman on reception was very accommodating and patient. If I remember his name is Harry Bed was excellent and view from 17th floor is amazing. Thank you
31 August 2014
Rated

4.0

out of

5.0
 by
qchoy
Good location
Good location and fair price. Comfortable bed but little bit small room. New but no facility, The breakfast is not too good and need to go to the Crowne Plaza Hotel near by. The lifes going to the guest floor is shared with the shopping mall, not secured.
27 August 2014
Rated

4.0

out of

5.0
 by
輪椅小神仙
無障礙房間理想
性價比高,連接商場與港鐵站,輪椅出入方便,服務人員態度殷勤,主動提供協助,對於單獨出行的輪椅人士幫助很大。 美中不足,食店比較早收與沒有客房送餐服務。
27 August 2014
Rated

4.0

out of

5.0
 by
Wilson 26
房間整潔、服務誠懇
整體而言,酒店設施尚算滿意,房間舒適,只是房門外没有門鈴,有朋友到訪時不方便。員工服務態度很好,尤其前台員工服務態度熱誠,令人滿意。下次有機會來港,當會再入住。
17 August 2014
Rated

4.0

out of

5.0
 by
tutankhamun
電梯使用不便,其他還不錯
價格偏高 交通便利 早餐品種少,變化少 服務態度不錯 未能獲得優悅會積分 房間空間在香港來說還算比較大 佈置簡單潔淨 視野還不錯
16 August 2014
Rated

2.0

out of

5.0
 by
normco
Hard to get in and out
There are restaurants in the same complex and it was hard to get in and out since it did not have an elevator just for the tenant only
15 August 2014
Rated

5.0

out of

5.0
环境舒适
高层的夜景没底说,干净舒适。非常满意,有专门为其他地区旅客提供充电器的插口转换器。洗漱间还配有几瓶矿泉水,很贴心周到。
08 August 2014
Rated

4.0

out of

5.0
 by
Fub45
Value for money hotel
This is a no-fuss hotel brand in the IHG group. It serves its main purpose: a place to rest when traveling on business and it did a good job.
08 August 2014
Rated

4.0

out of

5.0
 by
PAN77
服务不错,房间有待提高
整体感觉不错,服务人员热情周到,但房间干净度有待提高,分别发现电视机顶及床顶上方墙面有蜘蛛网的情况,房间有霉味。
07 August 2014
Rated

4.0

out of

5.0
 by
jackie280011234567890
Relaxing, air-conditioned stay.
Air conditioning was a great relief. Rooms are small and stinky, and having no connecting rooms was a nuisance for a family to visit here. The bathroom is peculiarly designed. There is only one door: When you shower, you pull the door to close off the shower space. When you use the toilet, you push the door to cover the bathroom entrance. You can't shower or use the toilet at the same time unless you are comfortable with someone seeing you using the toilet. Having 4 malls and an MTR downstairs was very convenient, especially for a family that does not want to go outdoors in the heat. All dining and shopping can be done downstairs. The buffet breakfast is excellent as well.
04 August 2014
Rated

4.0

out of

5.0
 by
Tohow
網路服務一流
網路服務一流 舒適乾淨 連接shopping mall方便 近地鐵站交通方便 早餐環境清幽 滿足商務需求
04 August 2014
Rated

3.0

out of

5.0
 by
Khun
Not an International Class
1. No Toilet Jets - Inconvinient to most of asians. 2. No doors & inside locking in toilet & bathroom. Beware if you are with family. 3. No refrigerator in rooms - staff told hotel exercise energy conservation. 4. No food in hotel - breakfast is provided in nearby Crown Plaza hotel.
03 August 2014
Rated

4.0

out of

5.0
 by
grumpy old guy
Breakfast
I can not eat the same food 19 days in a roll. There is "No Change" at all , except every 3-4 days,you change the scrambled eggs into hard-boiled eggs. the steamed-buns into sort of meat buns. congees, fried rice and fried noodles are the same for the 19 days. Last year when you have the 4 sets of breakfast,at least you change them every week, but now "NO".It is unbearable.Even though it is complementary,still you have to provide something attractive to your clients.
30 July 2014
Rated

5.0

out of

5.0
 by
fern-lq
床铺舒服,服务不错,窗外景色不错。
去年因为朋友推荐第一次到智选假日,感觉很不错,价位合理,而且有早餐,所以这次毫无疑问的就选择智选假日了,以后到香港的话,还是会选择的。
28 July 2014
Rated

4.0

out of

5.0
 by
alfredk
Though a bit far from Downtown but location is convenient
- nice and clean - convenient just above subway terminal and a big shopping mall - good to have breakfast and WiFi included. - staffs are polite with good service
28 July 2014
Rated

5.0

out of

5.0
 by
WQLETTER
舒适,干净
位置不错,价格公道。尤其是干净。无噪音。睡眠舒服,工作人员态度好,总体感觉非常良好会推荐给朋友们的。
26 July 2014
Rated

5.0

out of

5.0
安全
舒服,安全,但是电梯尽量快一些,现在太慢了。还有早餐可以丰富一些,中晚餐也可以提供,现在比较麻烦。顶顶顶顶的的
24 July 2014
Rated

5.0

out of

5.0
床铺舒适
你们酒店是我唯一选择。很方便也可以尽量满足我各方面需求,每次回酒店一开门就可以看到前晚被我们弄得乱七八糟的房间整洁无比,心情会很好。
21 July 2014
Rated

3.0

out of

5.0
 by
frequent vacationer
Staff service was great.
My family and I reserved 2 bedrooms. The views were just okay. One with a sea view and another with a city view. City view was better especially at nights. Largest bed they had was a queen size. I was disappointed that none of the rooms had at least a small refrigerator. We needed one for our baby's milk and water bottles. At least they had a refrigerator in the office to keep our water. It was however inconvenient to keep going down to the lobby to get it though. Another unfortunate thing during our stay was the breakfast variety availability. Every single morning we were there, the breakfast was the same. It was included in the reservation. Wish there were more choices. Despite these issues, the staff service was great. Ms Shirley, the daytime manager went out of her way to make sure that our needs were met. The price of the rooms were the lowest so I guess you get what you pay for. Overall the stay was just okay.
20 July 2014
Rated

4.0

out of

5.0
 by
.Weera.
A Nice Stay.
Staff are all friendly and speedy response. Hotel is clean, comfort and convenient access from MTR.
19 July 2014
Rated

5.0

out of

5.0
 by
Three little pigs
Good value for money
We have enjoyed our 15 days stay at the Holiday Inn Express. Staff were dedicated and friendly. Housekeeping were done properly and the condition of the room was impressive. Daily breakfast was very good value for the price you paid (though pretty much same breakfast each day). The only issue we have was the lifts were extremely slow and busy during peak time as they were shared with the shopping centre and restaurants. Overall I think this hotel should be rated higher than what it is and I would recommend it to anyone.
15 July 2014
Rated

5.0

out of

5.0
 by
lingda
早餐建议,床铺舒适,服务及时,免费上网。
早餐中西都有,不错。 只是水果切得大了,可以再 切得小一点,避免吃不了,浪费了。。。。。。。 床铺软硬合适,枕头高低也合适,,,, 入住客人的要求能及时满足。。。。 能在客房上wifi ,很棒!!!!
14 July 2014
Rated

4.0

out of

5.0
 by
Mr Wg
Great services
The customer services for the whole team was very friendly and helpful. The complimentary buffet breakfast in the Grand Hall, it gave us a little bit of excitement everyday morning as some of the dishes were changed daily. We enjoyed very much for our stay.
14 July 2014
Rated

5.0

out of

5.0
 by
xiaotuzi
床铺舒适,交通方便,购物方便。
能否提供班车接送服务,适当收取费用尚可。早餐是否可以丰富点或香港当地的特色类。指点出能提醒客人用餐在哪里,第2天就在总台处贴出栏内告知用餐地点,非常好。大家共同进步。
14 July 2014
Rated

5.0

out of

5.0
 by
leisuretravellinggal
Excellent place to stay
Conveniently located, the staff at this hotel was very friendly and the free breakfast offered a good selection of food.
10 July 2014
Rated

5.0

out of

5.0
 by
Vaillancourt
A great stay in Hong Kong
I stayed one night at the Holiday Inn Kowloon East and greatly enjoyed the experience. As a platinum member, I was upgraded to a corner room with a view despite staying on points. The room is small but highly functional (as you can expect in HK). The internet is fast enough to stream high definition videos. I was offered late checkout to 2pm. I can highly recommend this hotel and will definitely return next time I'm in Hong Kong.
06 July 2014
Rated

5.0

out of

5.0
景观美,床够爽
只有唯一一点不太如人意的地方就是房间配的水杯,不知道是掉瓷还是不太干净。。。其实可以换玻璃杯吧~~哈哈
01 July 2014
Rated

4.0

out of

5.0
 by
bcynm
Almohadas y cama cómodas, instalaciones nuevas .
Esta convenientemente localizado a un lado del MTR (Tseung Kwan O Station) y con tiendas y restaurantes. Excelente recepción de internet. No me gustó el desayuno. Fue igual todos los dias no habia variedad de fruta , yogurth, hotcakes, ni cereales. No hay suficientes opciones para personas que vienen de América. No hay centro de negocios solo un area al aire libre con varias mesas en el 7mo piso. Hay que llevar su propio shampoo y acondicionador, ya que el que ofrecen es de baja calidad (solo shampoo) El personal del hotel no da muchas opciones en cuanto al tiempo libre ni lugares a visitar, pero el Concierge del Crowne Plaza (a un costado) puede dar información precisa en inglés, acerca de transportación, horarios y lugares a visitar (monasterios, jardines, peak, etc) dependiendo los intereses del huésped.
30 June 2014
Rated

4.0

out of

5.0
 by
faye828
酒店提供的早餐不錯
這次就酒店提供的是自助早餐,品種豐富,可以吃得飽。該酒店以前提供的是一set的早餐,對於早餐要吃飽的我,完全不了我的要求,這次酒店提高的早餐不錯。
28 June 2014
Rated

4.0

out of

5.0
 by
1600s Panda
Nice place and convenient
Hotel location is perfect, close to the MTR mall, though a bit far away from the central and railway station. But the noise affect the rest at night and morning, hopefully this could change later.
25 June 2014