Skip Navigation
English
|
|
|
|

Sign In

Book online or call: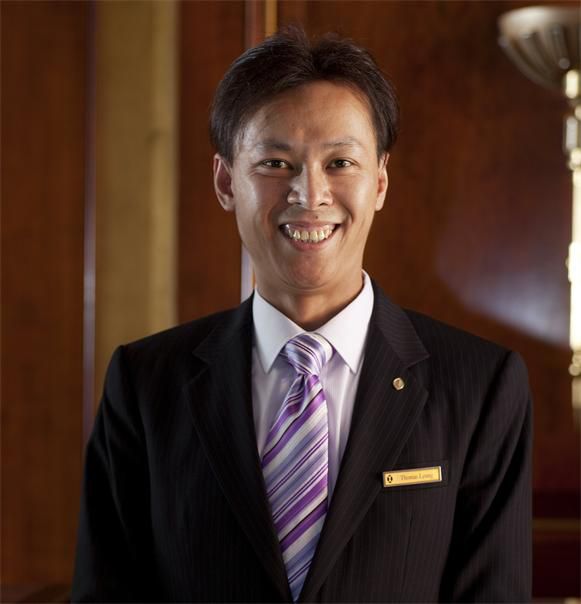 Insider Tips
LOCAL CULTURE
GIFTS
Never give a book or a clock as a gift because a 'book' means losing and a 'clock' means 'paying your last respects' in Cantonese.
LUXURY AND PRESTIGE IN HONG KONG
Internationally renowned, this Hong Kong hotel offers both business and leisure travelers the highest levels of service in a friendly, yet elegant five-star hotel environment. Luxury guest rooms and suites offer spectacular city, harbour or garden views, tempting you to explore this unique city. Equally tempting are the wide selection of world-class dining outlets at this Hong Kong hotel, together with the indulgent health and beauty facilities, including the outdoor heated pool, gym and spa.
HOTEL HIGHLIGHTS
Restaurant & Lounges

The hotel offers a wide selection of world-class dining options, from award-winning Cantonese classics to authentic Italian cuisine, prepared by we...

Amenities & Services

Located along the waterfront of the magnificent Victoria Harbour, the hotel offers spacious guest rooms with stunning harbour views, a 24-hour fitn...

SPECIAL PACKAGES

There's always something special happening at an InterContinental hotel. Whether you are looking for a fun-filled getaway or a place to host your n...
News & Events
June 30, 2014 - August 31, 2014
Family Summer Getaway
Make this summer your most memorable and fun getaway with your family
Grand Stanford Hong Kong
70 Mody Road
Hong Kong
Hong Kong
Front Desk +852-2721-5161
Languages spoken by staff
German, English, Italian, Japanese, Chinese
Pet Policy
Contact hotel for details
CHECK-IN

2:00 PM

CHECK-OUT

12:00 PM

Evening Reception Desk Open
Accessibility
Service animals allowed
2 Room(s) with Accessibility Standards
Parking
Guest Reviews
Rated

4.3

out of

5

 by

168

reviewers.
Rated

4.0

out of

5.0
改进建议
除了地理位置较机场比较远,交通时间和费用会比较贵,还有浴室建议对twin beds room加装帘子遮蔽。其余觉得已经超越了智选假日的品牌定位了。真的很棒!
12 June 2014
Rated

4.0

out of

5.0
 by
KCWong
酒店整體簡潔乾淨
方便、舒適、簡潔 方便、舒適、簡潔 方便、舒適、簡潔 方便、舒適、簡潔 方便、舒適、簡潔 方便、舒適、簡潔 方便、舒適、簡潔 方便、舒適、簡潔
10 June 2014
Rated

5.0

out of

5.0
氛围很好
酒店底下就是大型商场,应有尽有,非常不错 免费wifi也非常不错 就是早餐的品种不够丰富 没有肉 望下次改进
09 June 2014
Rated

5.0

out of

5.0
 by
娃娃0619
房间干净整洁,员工热情服务.非常好的入住体验
因为是自由行,所以提前在网址预订的房间,房间非常干净舒适,很喜欢.细节处做的很好,比如枕头会分软硬,还有报纸.早上会派送.入住还有会员的饮品,真的非常不错.
09 June 2014
Rated

5.0

out of

5.0
性价比很好的酒店
房间宽敞明亮,床很舒服,交通便利,有与周边商铺的特别打折优惠。早餐还可以,但是也希望每天能够有一点变化,住了三天,每天早餐都是一模一样的。
09 June 2014
Rated

4.0

out of

5.0
 by
niwawa
床铺舒适,空間頗大
但早餐選擇過少,建議可多點港式料理; 服務員還蠻認真的,至少有提出要求或問題服務員都會馬上回應; 房間燈光明亮,鄰近車站,樓下就是百貨賣場,還蠻方便的
06 June 2014
Rated

5.0

out of

5.0
 by
Bengee
nice-clean room
I stayed at Holiday Inn Express® Hong Kong Kowloon East for 2 days. During my stay, the staffs were very nice, the room was clean and modern decor. The breakfast was fair according to the price of the room. Just something bring down the rating, some chineses guest were very poor manner eg when breakfast time, they are not even have manner on the table. Overall is good, and i recomment people to stay
05 June 2014
Rated

5.0

out of

5.0
 by
bob0814
愉快的入住体验
基于商务需要,我入住了九龙东智选假日酒店,这是一次愉快的入住过程,性价比很高,酒店服务人员友好而细致的服务给我留下了深刻的印象,作为IHG的会员觉得非常高兴,相信下次我仍然会选择IHG旗下的酒店入住。
05 June 2014
Rated

4.0

out of

5.0
 by
ddyy
电梯有待改进
lobby通往客房的电梯十分难等,经常由于前往餐厅的客人过多爆满而无法乘搭。希望在高峰时期有工作人员进行疏导。
04 June 2014
Rated

5.0

out of

5.0
 by
Mr.He
the best HIX hotel in Great China area
I have been to several HIX hotel in Great china area and this is the best one. everything is perfect.
04 June 2014
Rated

5.0

out of

5.0
 by
hzd_07
入住退房、客房、上网
前台入住退房服务十分快捷、根据我的需求给相对应的房间,无烟区客房大小适合,两大一小可以将两张床拼在一起防止小孩落床很方便。十分整洁、可以选择合适的枕头利用睡觉,无线上网信号稳定且高速
04 June 2014
Rated

5.0

out of

5.0
 by
qihe
房间整洁,交通便利
前台的态度很好,房间相当整洁。下楼就是popcorn,出行交通非常便利,一般的购物和用餐也不是问题。
01 June 2014
Rated

5.0

out of

5.0
 by
Brenda18
A great stay in East Kowloon
You cannot go wrong with an Holiday Inn Express and this hotel is no exception. The staff were very friendly and helpful especially David at the front desk. As a Platinum Member I received a welcome upgrade. Although this hotel is outside of the main tourist areas the MTR being in the building makes it easy to get to Hong Kong and Kowloon. Breakfast was fine, not great but remember when staying here most of the guests are Chinese and therefore they are rightly catered for. If you expect a good Western breakfast stay in New York City! We loved our stay here and will return if we ever make it back to Hong Kong.
31 May 2014
Rated

5.0

out of

5.0
 by
VieraFL
The best Holiday Inn Express
I have been to many HI express and this one has to be the best that is a class above all the others.
29 May 2014
Rated

5.0

out of

5.0
Convenient Budget Stay in Hong Kong
The location is unbeatable: right above a MTR station, bus stops around and one stop distance to China-oriented coach services. The staff are professional and friendly; free breakfast is decent. There are shopping malls right around the building complex.
24 May 2014
Rated

4.0

out of

5.0
 by
Kasia31
Nice but something need to be improved
The room was clean and the bed is comfortable. The staffs are very helpful. But just one thing, it's so strange that when I come into the room, there's a smell of smoke in the room (which is a non-smoking room!). I believe someone had smoked in the room before and I have to switch on the exhausting fan for some time so that the smoke could get away. If not because of the smoke, I think the stay was perfect!
18 May 2014
Rated

4.0

out of

5.0
 by
ellen22
great hotel
great customer service who was accommodating by helping me out of my double booking. the total three days stay was fantastic. comfortable bed and clean room. will surely recommend to friends and families.
06 May 2014
Rated

5.0

out of

5.0
 by
Moliver68
Excellent way to stay in Hong Kong
I have stayed at most of the Holiday Inns in Hong Kong. While they are all nice, The Kowloon East Holiday Inn is the best for you value. The cost is significantly less due to that you are not on Hong Kong Island or central Kowloon... but the room is gorgeous, clean and Less than the price of other Holiday Inns. Just out side is newly paved walking, biking road, Out and back is 5 miles, nice sightseeing, very friendly people, quiet area. It takes a 15-20 minutes to get to Central Hong Kong Island or Kowloon by train. But hey the metra train stop is in the same building as your hotel! Also, the base of the hotel is a Mall! So you never need to go outside to eat, shop or catch the metra. So it doesn't matter if its raining or super hot. Staff was very helpful and friendly. If you don't need to stay right in the middle of it all... this is the next best place to stay. Easy to get there from the airport or through Shenzhen. 1 or 2 transfers on the metra and your there. I wish all Holiday Inns were this wonderful.
05 May 2014
Rated

4.0

out of

5.0
 by
Lowephi
A good hotel that lets itself down because of very very poor breakfast
The hotel is very well situated for transport to Hong Kong via MTR, but is in a quieter area. Good surrounding shopping facilities. The staff in the hotel itself were extremely friendly and helpful at all times. Rooms are very well cleaned and bedding changed regularly during our 12 day stay. The major downside of this hotel , as it was last year, is the very poor breakfast offering. Customers now have to go to the Crowne Plaza next door for breakfast, offering up a breakfast ticket and being ushered into ballroom furnished with huge round tables which have to be shared with up to around eight other people. The food offering is poor, very limited choice and what there is was often cold and certainly second rate. The experience is like being an impoverished second rate citizen, and degrading. The staff there look as though they do not want to be there either - never a smile or greeting!! It is the case that the breakfast ticket can be used as a 50% discount against a PROPER Crowne Plaza buffet breakfast (which is excellent), making the cost only $98 HK I would suggest that the Holiday Inn charge an extra $98 HK per night, scrap the Holiday Inn breakfast system and let guests just go for the Crowne Plaza breakfast. This would stop all the adverse comments about the breakfast that really lets the hotel down. We feel that on account of the current breakfast system and its quality this hotel cannot be recommended to anyone staying more than one night. Incidentally the hotel will offer a breakfast box if breakfast cannot be taken in the hotel due to time constaints. This needs to be notified the day before, but the box is a lot better than the alternative. The only other improvements that could be made is for more clothes storage space in the rooms and a small refrigerator. If the breakfast was ever to be improved this could be a first rate hotel.
05 May 2014
Rated

5.0

out of

5.0
 by
Kasia31
Suitable for relaxing
The bed and the pillows are very comfortable and the room is quite cozy and suitable for relaxing. The staffs are very friendly and helpful. The breakfast has a lot to choose, but the venue of breakfast seems to have too many big tables~ so it's a bit weird for a solo traveler to sit at such a big table to have breakfast.
04 May 2014
Rated

4.0

out of

5.0
 by
brian_mzl
Express Inn
The breakfast is very poor, anyhow, it just match the 'Express'. The 1st room I got is a corner room, nearly 270 degree windows which is very discomfortable to me. As a platinum member, they gave me 2 level promotion to the room with ocean view. As for Business travel, I don't recommended, as quiet a few Tourist Group from China Mainland.
22 April 2014
Rated

5.0

out of

5.0
 by
EnvDoc
Excellent Professional Management
The managerial staff as well as the front desk staff are both professional and friendly. They are very prompt in attending to our inquiries and requests and handled each situation promptly, efficiently, professionally, and exceeded our expectation. Not only was the entire team competent and professional, some even made the effort to learn our names and what we mentioned in previous conversations. Special mention goes to the Assistant Front Office Manager Mr. Ku as well as his nighttime counterpart (sorry I forgot her name). I was also very impressed with Front Office staff Ms. Wong's incredible memory. It is staff like the above mentioned who made our stay very comfortable and enjoyable. Thank you!
13 April 2014
Rated

5.0

out of

5.0
 by
Marc76
Great service as usual
Not my first stay at this hotel. Service as usually great and comfortable. Like the location as usual due to just within the 'Popcorn' mall and next to subway. Breakfast variety to be improved. Will definitely stay here again. Keep the good job on room cleanliness and customer service.
09 April 2014
Rated

4.0

out of

5.0
 by
From Indian
Comfortable Stay
We stayed here during first week of April 2014 with our 2 years old kid. This location is very close to MTR station but fare from city. If you are affordable to spend 20-30 min MTR ride then this would be a right place to stay. Comfort rooms, nice views of out side. Some times heard outside noise but it is tolerable. Breakfast is not a great choice here. There are only few items and its repeatable for everyday. Overall it's nice experience and it was a right choice to stayed there.
08 April 2014
Rated

4.0

out of

5.0
 by
fremder123
Kowloon east is new, comfortable and price-worthy
The location is surprisingly good: - less crowdy, less noisy, less busy but with enough restaurants and shopping options. - clean air, easy access to MTR, a few stops to HK island east make it more attractive than hotels in other places in HK and Kowloon.
10 March 2014
Rated

4.0

out of

5.0
 by
mjmmjm
friendly service , comfortable rooms, clean, poor breakfast
Enjoyed our stay in hotel. Bit far from centre , from airport take express train to kowloon station , then taxi , taxifare 130/150. Would not recomment MTR from airport to hotel, as many inter changes and crowded. Once in hotel easy acess to city with MTR. Hotel , rooms bit noisy but comfortable and clean, staff friendly Breakfast poor , overcrowded in ballroom setting (.......) In mall , downstairs good bakery and supermarket, do not choose this hotel for the breakfast .......... but for other good reasons to stay here ........ On way back taxi driver tried to charge us, 200hdollar for fare, while 116 on meter ....( you pay 5 hdollar extra per suitcase, and 3hdollar for toll) Never pay more than 140/150 , even when taxi is arranged by hotel
08 March 2014
Rated

4.0

out of

5.0
 by
unkonw
在香港这间酒店性价比还是很值得考虑的
首先,酒店的价格呢在香港的同等酒店中算是中规中矩吧,没有很便宜也没有很贵。 酒店的位置呢,有好的地方也有不好的地方。好的地方就是酒店就位于地铁口上方,坐地铁很方便,而且紧邻的2间商场各种商品都很齐全,在这里购物的价格和市中心一样,但是服务员的态度会更有耐心,还会得到更多的赠品或优惠,购物体验大大好于那些陆客常去的商场。不好的地方就是离市中心和迪士尼太远了,就算是坐地铁到迪士尼约需要50分钟的时间,往返就是近2小时了,还是比较耗费时间和精力。 酒店的设施都还是比较新,让人感觉干净整洁又很敞亮,就是不知道是所有的智选假日都没有拖鞋么,询问了服务人员也说是没有,全程光脚还真的不是很习惯。 早餐的话也是中规中矩,就洲际集团的品牌的话,应该可以做得更丰富一些才对。 前台服务人员也是比较热情的。 总的来说,这也是一次比较不错的入住体验,
06 March 2014
Rated

4.0

out of

5.0
 by
wintersoldier
clean room n friendly staff
staff was friendly. room was comfortable n clean. although hotel was located far away from the city, it was conveniently located to the subway.
05 March 2014
Rated

5.0

out of

5.0
整体性价比在香港还是不错的
交通非常方便,虽然远在将军澳,但是就在地铁站的上盖,而且地铁站连接两个商场,地铁商城和将军澳中心,1楼还有电影院,地下一楼有惠康超市,很多餐饮店。可以从地铁不出室外经过商场,直接坐电梯进入酒店。 早餐水平一般,以前住过成都的智选假日,明显九龙东的早餐等差一些。不过是自助,吃饱还是没问题的。 房间大小没有内地的智选假日大,但是在香港还算面积较大的了。 酒店服务人员服务态度非常好,然宾客感到尊重!
04 March 2014
Rated

4.0

out of

5.0
 by
疾风大哥
性价比不错
酒店很新,卫生条件不错,服务人员态度很好,唯一的问题是酒店早餐要到对面的皇冠假日酒店,不过还好,会员有专区,有摩卡咖啡,值得表扬,在香港寸土寸金的环境中能有如此性价比酒店算是不错了。
28 February 2014