Skip Navigation
English
|
|
|
|

Sign In

Book online or call: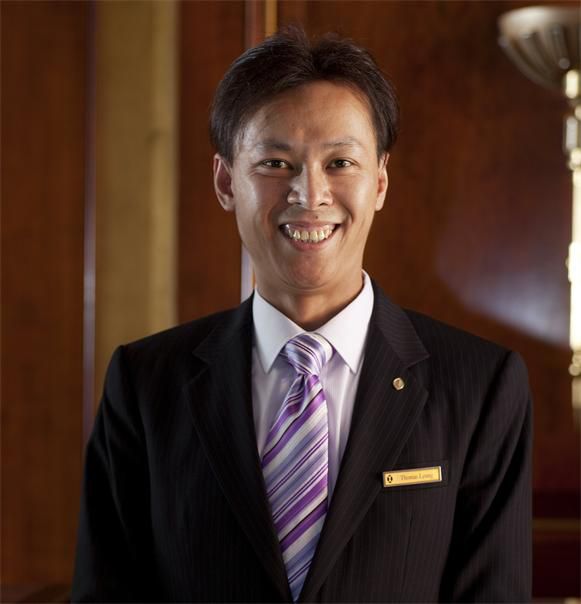 Insider Tips
LOCAL CULTURE
GIFTS
Never give a book or a clock as a gift because a 'book' means losing and a 'clock' means 'paying your last respects' in Cantonese.
LUXURY AND PRESTIGE IN HONG KONG
Internationally renowned, this Hong Kong hotel offers both business and leisure travelers the highest levels of service in a friendly, yet elegant five-star hotel environment. Luxury guest rooms and suites offer spectacular city, harbour or garden views, tempting you to explore this unique city. Equally tempting are the wide selection of world-class dining outlets at this Hong Kong hotel, together with the indulgent health and beauty facilities, including the outdoor heated pool, gym and spa.
HOTEL HIGHLIGHTS
Restaurant & Lounges

The hotel offers a wide selection of world-class dining options, from award-winning Cantonese classics to authentic Italian cuisine, prepared by we...

Amenities & Services

Located along the waterfront of the magnificent Victoria Harbour, the hotel offers spacious guest rooms with stunning harbour views, a 24-hour fitn...

SPECIAL PACKAGES

There's always something special happening at an InterContinental hotel. Whether you are looking for a fun-filled getaway or a place to host your n...
Grand Stanford Hong Kong
70 Mody Road
Hong Kong
Hong Kong
Front Desk +852-2721-5161
Languages spoken by staff
German, English, Italian, Japanese, Chinese
Pet Policy
Contact hotel for details
CHECK-IN

2:00 PM

CHECK-OUT

12:00 PM

Evening Reception Desk Open
Accessibility
Service animals allowed
2 Room(s) with Accessibility Standards
Parking
Guest Reviews
Rated

4.6

out of

5

 by

356

reviewers.
Rated

5.0

out of

5.0
 by
marko12507
Excellent property
I actually stayed there twice recently. I had a club room with access to club lounge. The facility is very clean, the staff is friendly and attentive and the location is next to shopping mall. I would definitely return to this property the next time I travel to Hong Kong. I want to thank Ruby in reservations for providing an upgraded club room. It was great and we enjoyed it very much. I also want to thank Polly in club lounge for being so helpful and nice. Polly was so professional and I felt she really cared about making our stay the best. Polly made us feel special the whole time we were there.
25 June 2014
Rated

5.0

out of

5.0
 by
Lip.H
位置方便,环境很好
虽然地图上看上去很远,但实际上很快就能到了。 G卡也给升级了方便,赞。 服务人员服务很好,在我们到之前已经准备好了房卡等东西,CI很快。
24 June 2014
Rated

5.0

out of

5.0
 by
donpaul
Nice Property, Great Views
The hotel was excellent. The room, food, and ambience were all appealing. The hotel is located above a mall, which is nice. The pool area, though small is packed with great features including a really nice sauna. I will stay here again.
24 June 2014
Rated

3.0

out of

5.0
 by
Papa Geno
Seems to have slipped since last visit.
Breakfast buffet was more limited in choices than last visit. Bacon was soggy and undercooked. Fruit choices few. Bread choices less than previous visit...no fresh breads to slice. Fried eggs done in a sea of oil at breakfast and served with it. Room was not vacuumed during 4 day visit - or if it was, it did not pick up threads and small debris on the carper (center of room and near desk).
22 June 2014
Rated

5.0

out of

5.0
 by
HIHIBBYY
个人感觉
在香港来说房间算很大了挺不错的,我觉得床垫有点软了可能是因为自己腰不太好吧,房里的冰箱锁上的不能自由使用,交通方便 服务不错。
20 June 2014
Rated

5.0

out of

5.0
 by
更深的蓝
前台服务员服务热情,专业。
刚到酒店时服务员帮忙抬行李,并马上办理入住手续,办理过程中交代了住酒店的注意事项,很快就办好了入住手续,服务员待人接物,热情大方,得体,专业给我留下了深刻印象。
20 June 2014
Rated

4.0

out of

5.0
 by
Moise
Summer is back!!!
Finally summer is back so i can enjoy the fabulous pool for a sun bath!!! Pizza at Cielo is one of the menu must try and you can enjoy a lovely sunset at the roof top as well!!!
19 June 2014
Rated

5.0

out of

5.0
 by
MNborn
2nd Visit
As great as the first visit. The breakfast is very good and so is the 47th floor bar/lounge.
18 June 2014
Rated

5.0

out of

5.0
 by
David Kaelus
性价比高
周围环境安静,出行方便,酒店服务质量非常好,硬件设施也不错,价格相对便宜,性价比非常高!酒店和周围的商店还有联合优惠活动,我是到了商店里才知道,希望以后酒店里也能主动介绍一下。
16 June 2014
Rated

4.0

out of

5.0
 by
gracedtu5313
房间还不错,舒服
房间干净舒适,卫生间也很干净,不过保险箱的位置比较隐秘,找了好久才找到,但是MINI BAR 为何是锁起来的,这个让我非常不舒服,希望下次改进
15 June 2014
Rated

4.0

out of

5.0
 by
Katieuk
Great rooms
Excellent spacious comfortable rooms. Conveniently placed next to MTR and mall. Downside : Club room small and awkward seating for meeting. 1st floor restaurant furniture looking a little tired - especially chairs.
13 June 2014
Rated

5.0

out of

5.0
 by
Tgcvp
干净整齐 服务一流
房间非常干净整齐. 也很宽敞, 员工态度也很好, 交通也方便, 已经是第二次住这里了. 下次来还会住这里. 很好
12 June 2014
Rated

4.0

out of

5.0
服务一流,硬件一流
值得推荐,酒店自身综合品质不错,旁边还有很全的商场pop corn,非常便利;如果要看美丽的景观就不用到这里,但是如果要购物、享受酒店的全方位服务,那这里就是一个不错的选择
09 June 2014
Rated

5.0

out of

5.0
非常完满的九龙东皇冠假日之行
这次六一儿童节家庭游香港,其中一站就是香港九龙东皇冠假日酒店,酒店位置非常不错,就在将军澳地铁上面,出行方便,吃饭也是非常方便。酒店很新,服务也很好,宝宝也非常喜欢,下次出行还是会选择香港九龙东皇冠假日酒店。
03 June 2014
Rated

5.0

out of

5.0
 by
摄氏32度
超级愉悦的体验
在香港能有如此高性价比的5星酒店,可以说真的很难得,环境非常棒,交通便利楼下就是港铁去到港岛只需要20分钟左右,房间非常舒适,睡眠质量很高。
02 June 2014
Rated

5.0

out of

5.0
 by
Yossisz
Excellent hotel in a bad location
Perhaps the best value for money in Hong Kong if you are OK with the location. Top notch service. I did not get a free breakfast with my platinum elite membership :(. Lobby smelled funny, but that is the only tiny issue I had with the hotel. Huge rooms, great staff, great people, amazing bar and overall just a short stone-through from a full 5 star hotel.
02 June 2014
Rated

5.0

out of

5.0
 by
HY.B
Excellent hotel with convenient transportation
A new hotel located almost just outside the subway station! it is quite convenient to travel to other places in Hongkong even though the hotel is not located in traditional downtown area of Hongkong. The service is extremely good and the staff is very professional and is always ready to help! The room is clean and with a good atmosphere. A perfect experience for me!
02 June 2014
Rated

5.0

out of

5.0
 by
VieraFL
One of the best
Highly recommended to any business traveler. Easy access to restaurants and metro from the connected mall.
29 May 2014
Rated

4.0

out of

5.0
 by
henry T
Member's benefit
With all the Crowne Plaza I visited, this is the only one that Platinum Member have no access to club lounge. Why? Is this a new business model? Why is benefit different from Crowne Plaza to Crowne Plaza?
28 May 2014
Rated

5.0

out of

5.0
 by
Micey
Very good hotel to recommend
The location is very strategic, although is abit out of the town, but it is located next to shopping mall, thus everything is very convenience. Hotel staff is very friendly and nice! I book this room by using IHG point, they auto upgrade my room to the highest floor, which I can have a nice view of HK.
22 May 2014
Rated

4.0

out of

5.0
 by
JuzP
Luxurious room and overall amazing experienxe
We loved it here. Only slight negative was the location, as we had to take three trains to generally get to where we wanted to go. It is located right on a station with a shopping mall though.
18 May 2014
Rated

4.0

out of

5.0
 by
TKTOKYO
Comfortable stay but a couple of comments
Employees were trying hard to give us good service, but at the breakfast table, dining staff should ask whether it is ok to take away the dish with some food still left. (I know HK people are always in a hurry, though.) We tried to stop or control the temperature of the room air conditioner at night but we could't. My wife caught cold by the time when we left HK. When we reserve your hotel, we were not sure what benefit IHG membership we would be given. When we stayed at your hotel last December, breakfast and afternoon were free. I know such membership couldn't be a magic card, but it would be helpful to know the above information when I made booking.
16 May 2014
Rated

5.0

out of

5.0
 by
umemama
環境幽雅,物超所值
是有點偏遠了,...但就在地鐵上蓋,購物商場酒店的環境也幽雅舒適.. 酒店的人員服務也好....加入會員更可享有其他優惠..尤當辦理入住時減低客人的等待,.白金的我更是倍感親切... 謝謝~
16 May 2014
Rated

5.0

out of

5.0
 by
DrDavid
Great Hotel
I have stayed at the Crowne Plaza Kowloon several times. It is a wonderful hotel and very good value. It is a bit out of the way, but if one uses the Underground (MTA), it is very easy to get around. The free buffet included with the a Club a Room could use better food, but it is handy and acceptable. In addition, If they had a reasonable HK Airport pick up and drop off, it would be a complete 5 Star Hotel. It is about 30-40 minute taxi from HKG to the hotel, about 320HK$, or $40US. I travel to HK and Beijing 6-8 times a year, and CP is my hotel of choice in both cities. Dr. David San Francisco, CA
16 May 2014
Rated

5.0

out of

5.0
 by
WKPun
Prfessional Staff
We enjoyed to stay in this hotel, especially your . staff Vinsee she is on duty May 11, 2014 around 1:30pm . . She is very friendly and helpful.
13 May 2014
Rated

3.0

out of

5.0
 by
Chan63
Above Average Overall Experience, Great Housekeeping Staff
Overall, front office staff and concierge were very average. One of the staff did not how to find the overall average costs of our stay at the hotel. She did not ask for help and the manager next to her didn't even ask to make sure if everything is okay. I'm in the hotel industry and find that very unprofessional. If a guests asks for something and you don't know how to do it, you ask for help. Not telling the guest it's okay it's covered. Ofcourse I know it's covered, all I want to know is the overall average. She did not even give us a statement. One male concierge/porter staff was exceptionally rude, did not even smile or greet guests. He even yelled at another staff when he was busy and he was just standing there. Ok, now for the positive feedback. The housekeepers were so friendly and polite. They fold our clothes each morning and greeted us each morning. We thanked then each morning as they made our rooms neat and tidy. They deserved more recognition Front office staff needs to be more friendly and welcoming as they are the first people guests see. However porters were friendly. Mainly the front desk and one male concierge were rude. Definitely below average customer service.
11 May 2014
Rated

4.0

out of

5.0
 by
Anson939
Valuable hotel in Hong Kong
Thought it is a little bit far from the center city, the low price and good service make it valuable for a stay in Hong Kong
11 May 2014
Rated

5.0

out of

5.0
 by
SotongInJoburg
Breakfast starts but lift cannot get there
Well, I need to check-out early, so I went for breakfast the moment it should be opened. But the lift cannot get me there. I had to walk from ground floor. I didnt get my fruits platter this time as well. but I will still be back.
07 May 2014
Rated

5.0

out of

5.0
 by
feifei2007
Good service
Good location,easy to find and also a good shopping area
07 May 2014
Rated

5.0

out of

5.0
性價比很高的酒店
雖然位置位於九龍東,離銅鑼灣有些距離,但酒店下方即是地鐵站,大約20分鐘可到中環,再轉其他地方也蠻方便的。 酒店很新,白金升了一等,開夜床。 唯一美中不足是音響系統的插座還是舊式的,iphone5以後的都無法使用,有點可惜。
07 May 2014