Skip Navigation
English
|
|
|
|

Sign In

Book online or call: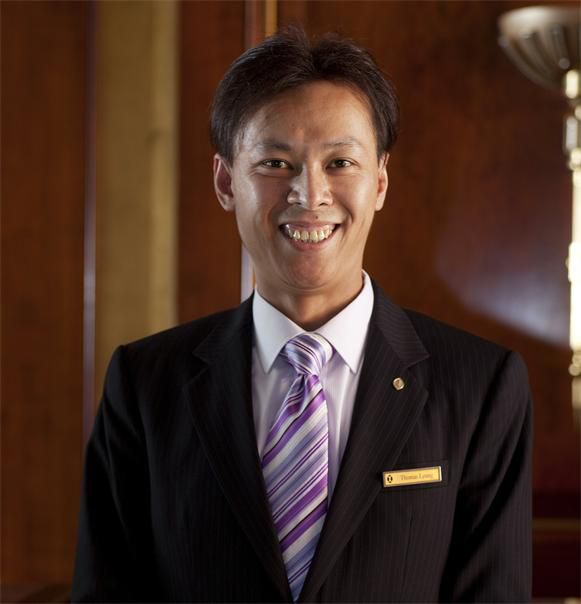 Insider Tips
LOCAL CULTURE
GIFTS
Never give a book or a clock as a gift because a 'book' means losing and a 'clock' means 'paying your last respects' in Cantonese.
LUXURY AND PRESTIGE IN HONG KONG
Internationally renowned, this Hong Kong hotel offers both business and leisure travelers the highest levels of service in a friendly, yet elegant five-star hotel environment. Luxury guest rooms and suites offer spectacular city, harbour or garden views, tempting you to explore this unique city. Equally tempting are the wide selection of world-class dining outlets at this Hong Kong hotel, together with the indulgent health and beauty facilities, including the outdoor heated pool, gym and spa.
HOTEL HIGHLIGHTS
Restaurant & Lounges

The hotel offers a wide selection of world-class dining options, from award-winning Cantonese classics to authentic Italian cuisine, prepared by we...

Amenities & Services

Located along the waterfront of the magnificent Victoria Harbour, the hotel offers spacious guest rooms with stunning harbour views, a 24-hour fitn...

SPECIAL PACKAGES

There's always something special happening at an InterContinental hotel. Whether you are looking for a fun-filled getaway or a place to host your n...
InterContinental Grand Stanford Hong Kong
70 Mody Road

Hong Kong

Hong Kong

Front Desk

+852-2721-5161
Languages spoken by staff
German, English, Italian, Japanese, Chinese
Pet Policy
Contact hotel for details
CHECK-IN

2:00 PM

CHECK-OUT

12:00 PM

Evening Reception Desk Open
Accessibility
Service animals allowed
2 Room(s) with Accessibility Standards
Parking
Guest Reviews
Rated

4.2

out of

5

 by

644

reviewers.
Rated

3.0

out of

5.0
 by
iSue
寝具不错
-入住时间推迟近2个小时,很失望; -寝具不错,休息有保障; -地理位置很方便,离地铁站很近,附近的美食和购物两不误
26 August 2014
Rated

5.0

out of

5.0
 by
OliverB
Great staff!
All the staff we encountered were all very nice and courteous. They were all attentive to our needs and provided quick responses/action to our simple requests. A minor hitch during our stay was the bathroom exhaust fan. It doesn't seem to work during our stay. We didn't bother asking about it as we prefer not to have any maintenance crew going inside our room to check it out. Overall stay though was excellent, we won't hesitate to use the hotel again on future trips to Hong Kong.
25 August 2014
Rated

4.0

out of

5.0
服务好
不错 就是当日订的价格好高 住了好多次 就是没有办理会员卡 希望以后能打折什么的 还有就是早餐应该更多点中餐 在德国的餐厅也是 吃的东西不是很满意 希望改进
24 August 2014
Rated

4.0

out of

5.0
 by
islander29
good enough
I stayed only 1 night. The only improvement point is check-out time.
21 August 2014
Rated

5.0

out of

5.0
房簡整齊清潔
1.房間整齊清潔。 2.衛浴設備、毛巾、清潔用品樣樣齊全。 3.唯一美中不足的感受是,空調太冷,就算調至最小的風量,仍覺得風量很大,且運轉聲音也很大聲。
21 August 2014
Rated

4.0

out of

5.0
 by
prjm
Hong Kong
I have stayed in this hotel for over 30 years, I was very disappointed in the fact this hotel has disregard for IHG membership. When an upgrade was requested as a IHG platinum member I was told there were no suites available yet I overheard the next guest checking in (not an IHG member was offered an upgrade for HK$500.
20 August 2014
Rated

4.0

out of

5.0
 by
hello hi
无
房间的设施比较的陈旧,床垫过软,睡眠质量比较差,但是周围的交通非常便利。总体来说,是一个较为不错的度假旅游选择。
20 August 2014
Rated

3.0

out of

5.0
 by
teky
Mixed experience
Sorry this posting is late but I thought I had posted a review a week after my departure. Must have some technical issues with my emails during the remainder of my travels. I paid for a premier non smoking room for our stay. On our way to our room, along the corridor, we could smell tobacco smoke and thought that someone was being thoughtless. On getting into our room, it was a smoking room. Room had a strong musty smell combined with stale tobacco. The overall décor was something stuck in the 70's and was in need of an overhaul. My wife suffers from hayfever and were it not for the fact that we had got in past midnight and were tired we decided to persevere. Worst night ever. What I paid for and what I got was obviously chalk an cheese. This was no premier room and there were cheaper options offered during booking. So I was obviously short changed. However, If this was the standard of a Holiday Inn in a world class city, then I would be looking at other establishments. I took this up with front desk in the morning and fortunately they were able to assign us another room. It made all the difference and the remainder of our stay was pleasant.
20 August 2014
Rated

1.0

out of

5.0
 by
Robertbw
Holiday Inn Experience
My recent stay at the Holiday Inn Golden Mile HK was an appalling experience due to a number of factors. 1 - the room was antiquated and in desperate need of upgrading, with the aircon so noisy I could hardly sleep. The extractor fan in the bathroom did not work at all so not surprisingly the room smelt damp. 2 - Although I am a IHG Platinum Elite client, the reception staff failed to mention at check in that the floor directly above my room was being refurbished, so when I returned to the room in the late afternoon to conduct a conference call meeting, the noise from the drilling was so deafening I could not think net alone talk over the phone. 3 - I stayed 3 nights at the hotel and during this time the bins in my room were not emptied at all! 4 - The Italian restaraunt was very busy and it was very clear that the staff were having to rush to serve the diners on time. Unfortunately this resulted in a very poor dining experience as my Octopus starter was unseasoned and the texture was like rubber and quite frankly ineadible. The main course of grilled Black Pacific Cod servered on spinage was again ineadible as the spinage was so overcoooked it was simply a "mush", the sauce had curduled and the fish was again execptionally overcooked making the flesh dry and almost hard. Needless to say I will not be staying at tis hotel again.
19 August 2014
Rated

4.0

out of

5.0
In the heart of TST
I have stayed at this property more than 5 times in the last 3 years... its always a pleasure to come back to the Golden Mile thats in the heart of the buzzing TST area!
18 August 2014
Rated

5.0

out of

5.0
服务好,房间干净。
大堂服务好,checkin很方便,还有服务生搬行李,房间干净,无烟房,床很大很舒服,浴室也干净,提供的饮料食物丰富,小冰箱里东西很多。
17 August 2014
Rated

5.0

out of

5.0
 by
prophetex
香港旅游最佳选择
理由之一:地段好,交通方便,无论是不行亦或地铁,无论是前去购物亦或观光景点 理由之二:地段好,交通方便,无论是不行亦或地铁,无论是前去购物亦或观光景点 理由之三:地段好,交通方便,无论是不行亦或地铁,无论是前去购物亦或观光景点
15 August 2014
Rated

2.0

out of

5.0
 by
Family outing
The strong odd smell of musty room that makes me sick!
The space of room is quite nice for a family and the location is convenient. However, I feel sick of the musty room. The odd smell was so strong that made me hardly breath. The access to the swimming pool is confused and unconvenient. There is no rest room in the pool area which is not convenient for the guests.
14 August 2014
Rated

4.0

out of

5.0
 by
Chisel
Great Location
A nice hotel in a great location. Clean rooms and nice and quiet. Staff were helpful, especially Concierge Staff. Well Done to the Concierge Staff, they really are exceptional.
14 August 2014
Rated

5.0

out of

5.0
 by
Rutilusfish
Great experience
Could not fault anything at all with this hotel and it is only a 30 minute drive to the airport
14 August 2014
Rated

5.0

out of

5.0
 by
Buffy79
交通便捷,房间舒适
酒店位置非常好,出行交通方便。房间宽敞,舒适,设备齐全,工作人员服务态度也很好。整体体验感觉很好,就是价格有些小贵。
12 August 2014
Rated

4.0

out of

5.0
 by
MUJAHID
GOOD FAMILY HOTEL
WE HAD AN AWESOME TIME AT THIS HOTEL, BREAKFAST WAS AMAZING AND EASY ACCESS TO THE CITY AND SHOPPING AREA. IF TRAVELLING WITH FAMILY WOULD HIGHLY RECOMMEND THE HOTEL. RDGS MUJAHID
11 August 2014
Rated

4.0

out of

5.0
ROOM SIZE & BED IS GREAT
The Room charges for 4 days staying in your hotel is not economical compare to the similar grade Hotel In Hong Kong .
11 August 2014
Rated

5.0

out of

5.0
 by
Tex33
Excellent value
Very well located near shopping and museums. A very comfortable room. Very good value for the money in an expensive city. Excellent lounge for afternoon meetings.
10 August 2014
Rated

5.0

out of

5.0
 by
seanko
服务好,但环境有改善地方
员工服务态度好 酒店可能因为老旧, 有房间或走廊有地毯散发臭味 酒店意大利餐厅服务很好, 但没有日式料理,可能选择上少一些.
06 August 2014
Rated

5.0

out of

5.0
 by
Lee SK
床铺舒适,服务一流
床铺舒适,服务一流,房间很干净,尤其是被子,像新的一样。最深刻的印象就是房间非常的干净,物品摆放整 齐。尤其是被子,想像新的一样,很舒服! 如果用积分兑换的房间可以有早餐赠送就完美了。
06 August 2014
Rated

3.0

out of

5.0
 by
Jenny1123
房間寬敝, 床鋪舒適
在香港在中上價位來看, 算是不錯入住的飯店, 交通方便. 很值得考慮. 附近離商圈, 地鐵都很方便, 且還有免費的小巴士可以搭到香港快線站轉搭快線到機場.
05 August 2014
Rated

4.0

out of

5.0
 by
Pieswin
Great staff but disappointed in room
We booked and paid in advance for a room on Club Floor. On arrival we were informed that Club Floor is being refurbished and were allocated room on 5 th floor with view of neighbouring block of units. We were offered another room but were told room we were in was really the best available. We didn't change. I think that it just isn't right that our money was taken for a non existing product ie Club Floor. Having said the above the staff did try to rectify the matter to the best of their ability but physically couldn't do much. We had a nice stay at this well located, busy hotel and special mention must be made of the Club Lounge ( located in basement level) it's food was exceptional in quality and variety and the staff there were excellent. They made our stay enjoyable despite room disappointment. No hesitation in recommending property but closely check if you seeking Club Floor, not available till November we were told
03 August 2014
Rated

3.0

out of

5.0
about sound
My room is near aisle last. When I was sleep late at night. I always heard sound operation of the machine choppy for a long time . It make me cannot sleep with a good quality.
02 August 2014
Rated

5.0

out of

5.0
 by
halen5
Friendly & Happy Staff
We recently stayed at the holiday Inn Golden Mile. From the moment we arrived in the foyer, the wonderful staff helped with every query we raised. Trainee Hugo's delightful manner and his creative use of phrases were appreciated. As our first contact at the hotel, Hugo made us feel like everything would be taken care of-no matter what it was we required. Likewise, Chloe then promptly informed us how long our wait would be and we were provided all essential information regarding our stay including some complimentary drinks vouchers for the hotel bar to use while waited if we so wished. Our room was comfortable and always clean and well prepared. Throughout the entire hotel, we found during our stay many friendly smiles and enjoyed brief, polite chats with cleaning staff. This exemplified the brilliant attitude of all your staff. We always commented favourably on the beautiful aromas in the hallway as we came back to our room after a long day/night of trekking through the streets. We think it was a mango and it was a very nice refreshing touch. The pool staff were very vigilant with all of the small children that tended to occupy the pool area but they were also very pleasant and ready to assist and even have a quick discussion on entry or exit from the area. We respect that sort of personable, natural approach. I personally found the gym facilities very useful and would love to see a bench press at some point should we ever return. Finally, I would like to express our gratitude to the concierge and door staff who assisted us greatly with our airport transfer. At the time we were to depart the hotel, we were a little concerned our transfer was late. Upon offering our travel paperwork to Alvin at the Concierge desk to check the arrangements, Alvin's attention to detail and keen eye discovered the discrepancy in the booking-an error completely at our end and nothing to do with the hotel. But that did not stop Alvin, Raymond, and Ho from arranging a prepaid taxi, money exchange at the foyer, and directions for the driver to get us safely to the airport and home. We have stayed at many hotels and resorts around the world and no matter what the 'star' rating, the staff at Holiday Inn Golden Mile Kow Loon were superb and for this reason, our time there was memorable for all the right reasons. Highly recommended. -The Wilsons
31 July 2014
Rated

5.0

out of

5.0
 by
Cityboys 55
Great Service and best location
Holiday Inn Nathan road if you are looking for a central location this is one of the best You can take a short walk down to the coffee shops and bars by the harbour side. The food and service is excellent great music in Hari's Bar . Although there was some refurbishment work being carried out The hotel management kept this under control. Breakfast is a real treat Go for Room service as it surpasses what you would expect
30 July 2014
Rated

4.0

out of

5.0
 by
Vyachssiworld
Good location to stay at,,,
I was very pleased staying at this location. I visited Hong Kong three times and stayed at this location every time. Location is very crowded, stuff very professional and friendly. Great choices for breakfast and it is complementary for platinum IHG members.
27 July 2014
Rated

5.0

out of

5.0
 by
frankz722
非常好的酒店
前台小伙子的服务热情、贴心,态度极好。房间干净整洁、舒适,内饰很新、无异味,卫生间干净、明亮,床垫、枕头、被褥都比较舒服,特别是枕头有软硬各两只可选用,感觉很贴心。早餐种类齐全,中西餐都有。酒店的自助餐不便宜,但是质量真的很棒。不但自己多次入住,也推荐了同事和朋友来住过。总之这是一家非常好的酒店!
24 July 2014
Rated

3.0

out of

5.0
 by
Joy101
服務的精神
帶了家人第一次入住貴酒店,貴酒店相當舒適,酒店周圍環境也相當便利,很感謝幫我們搬運行李的人員,雖然他們是最基層的人力,但是最充滿服務的熱誠。還有打掃房間的人員也很值得稱許。有關Inn的會員卡姓名有誤!你們櫃台人員把名字誤植了!
23 July 2014
Rated

4.0

out of

5.0
 by
A888
Great service, but renovated rooms at floor 6 - does not meet my needs.
as always (and I have been in tis hotel many times for so many years) - the service is great, the team is professional (for example: Eunice and Coby - at the reception, and: Kanas, Tracy, Yolanda, as well as two trainees - Christy and Vincent). a year or two ago I was asked to give my onion on the renovated rooms at floor 6. I wrote a detailed letter. I understand it cannot be changed, but during the last week I was staying for 6 nights in the hotel - all of them in floor 6...... which - despite the very good service by the excellent team members - the room "structure" was making my stay less efficient, as I am coming to HK for working. i do hope that next times - when the hotel finishes the renovations - i could go back to the 16th, 17th floors - which were better than the 6th floor. i do hope that the renovation will not make them less efficient for my purposes. thanks.
21 July 2014