Skip Navigation
English
|
|
|
|

Sign In

Book online or call: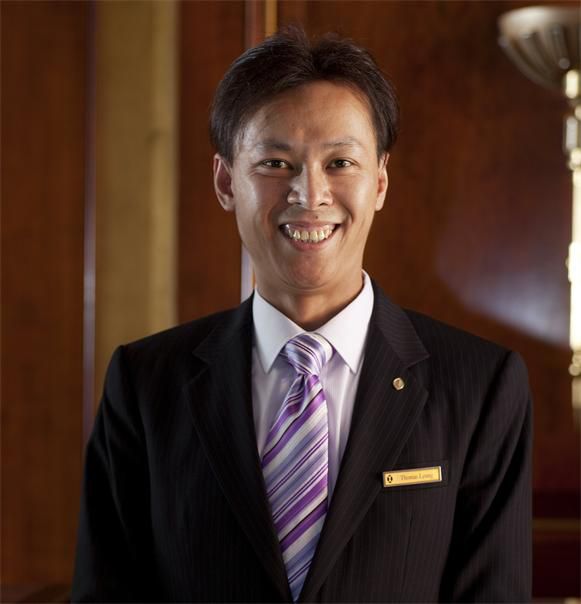 Insider Tips
LOCAL CULTURE
GIFTS
Never give a book or a clock as a gift because a 'book' means losing and a 'clock' means 'paying your last respects' in Cantonese.
LUXURY AND PRESTIGE IN HONG KONG
Internationally renowned, this Hong Kong hotel offers both business and leisure travelers the highest levels of service in a friendly, yet elegant five-star hotel environment. Luxury guest rooms and suites offer spectacular city, harbour or garden views, tempting you to explore this unique city. Equally tempting are the wide selection of world-class dining outlets at this Hong Kong hotel, together with the indulgent health and beauty facilities, including the outdoor heated pool, gym and spa.
HOTEL HIGHLIGHTS
Restaurant & Lounges

The hotel offers a wide selection of world-class dining options, from award-winning Cantonese classics to authentic Italian cuisine, prepared by we...

Amenities & Services

Located along the waterfront of the magnificent Victoria Harbour, the hotel offers spacious guest rooms with stunning harbour views, a 24-hour fitn...

SPECIAL PACKAGES

There's always something special happening at an InterContinental hotel. Whether you are looking for a fun-filled getaway or a place to host your n...
Grand Stanford Hong Kong
70 Mody Road

Hong Kong

Hong Kong

Front Desk

+852-2721-5161
Languages spoken by staff
German, English, Italian, Japanese, Chinese
Pet Policy
Contact hotel for details
CHECK-IN

2:00 PM

CHECK-OUT

12:00 PM

Evening Reception Desk Open
Accessibility
Service animals allowed
2 Room(s) with Accessibility Standards
Parking
Guest Reviews
Rated

4.0

out of

5

 by

314

reviewers.
Rated

4.0

out of

5.0
 by
Askami
Helpful staff
Good experience . Nice room, not big but enough. Easy access. Thanks for the security help us to get the taxi. He need to run to the crossroads , guide the taxi, run back and help us put the stuff on taxi.
29 November 2013
Rated

4.0

out of

5.0
 by
Basemachin24
Old but still good
It is not the newest hotel but is still good. Near to MTR and to shopping malls. I definitely recommend this hotel.
27 November 2013
Rated

3.0

out of

5.0
 by
MaxCK
Ok Service but Poor Food Hygiene
This is my 2nd stay and I like the location of hotel which is fantastic. Room amenities is quite basic and essential. I had not taken the hotel breakfast on my previous trip as my friend said it isn't nice. This trip, I took the breakfast with my wife and on both mornings, we found strand of hair in our food which turns us off.
26 November 2013
Rated

4.0

out of

5.0
 by
Maniashima
Great location & Service
We stayed in this hotel from 19th - 22nd November and it was really a great expérience. The location is excellent just next to Times square and we easily got early check in which was a great gesture from hotel staff. The room was clean and equipped with nice snd comfy beds, bathroom was nice and clean as well. The best part is free wifi in room, my only recommendation is to start providing buffet breakfast snd LCD/LED TV in room.
25 November 2013
Rated

4.0

out of

5.0
 by
almondjelly
Spacious room with good location
First of all, this hotel's location is great, although the walk to the nearest Causeway Bay MTR station is not that near (the tunnel walk in the subway is quite long from Times Square#. For a shopaholic, you probably do not need to go many places else for your shopping needs anyway. Everything you are looking for, should be available in CWB, and within walking distance to this hotel. The room was certainly spacious by Hong Kong standards. Plenty of space to walk about and put your luggage bags. In terms of cleanliness, I would still say it is of average standards, because the toilet did have some stains. Otherwise, it is actually pretty good. Basic toiletries were provided, and everything worked fine in the room, except the TV, where we kept seeing lines and some jumping images on the local channels. Not sure if it was because we were staying in the last room of the floor, the cleaning of the room was done rather late for our room. The chamber maid came around 4pm-5pm, and we have never encountered room cleaning that takes place so late in our experience. Because we usually like to put down some of our shopping in the room around that time and take a rest before heading out for dinner, this presented some inconvenience to us. I was also rather disappointed with the treatment as a IHG Platinum member, because there did not appear to be any perks, except a welcome pack of drinks and snacks. There was no complimentary newspaper for me when I saw some other guests had newspaper hanging by their door knob. I do understand that the Holiday Inn Express line of hotels are more basic compared to the other higher end ones #like the Crowne Plaza) I have stayed in. So, overall, I will still say that the stay was pleasant. It is basic as its price tag suggests.
24 November 2013
Rated

4.0

out of

5.0
 by
Lukes
Good for small Family
Though room is small, the addtitonal sofa bed is good for children.
22 November 2013
Rated

3.0

out of

5.0
 by
Staph
Location
Hotel location is good; right across Times Square. However; as it is on a side street; taxis are not that frequent. But there is a taxi queue at Times Square. It is a fair bit of walk to get to the mrt station or the ferry terminal. Rooms are very dated (very college dormesque) and in desperate need of an upgrade. The breakfast choices are also very limited. For the price; I would explore other options. But holiday Inn express Causeway Bay would be an ok 5th or 6th choice.
22 November 2013
Rated

4.0

out of

5.0
 by
Milovecko
Simply all you need.,
This hotel have just everything basic that you need, especially if you really come to hong kong only for shopping. Room and bathroom are very clean. Staffs are very nice. Check in very fast. All are express. And i looovveee the location, it's exactly across the time square. Actually on the other side, there is a night market, but i didnt realize as i only spent a nite in hongkong. I ll stay in this hotel again for my shopping trip to hong kong next time... Very recommended! Point of improvement: TV and more space for double bed please.
20 November 2013
Rated

4.0

out of

5.0
 by
tcrazrbaks
Nice room and great service
I was scheduled to stay 2 weeks, but had to extend it for 2 more. The staff was great to work with me and worked with me to keep the same room at still a great price. The room was a decent size and the bed was comfortable. The only issue I had was the internet connection was not very strong. I talked to the front desk about it and they were happy to help and provide me with a router in my room to help the strength. After that, I didn't have any problems. I was on the 27th floor, so that might have been the reason. I would definitely stay here again.
20 November 2013
Rated

3.0

out of

5.0
 by
drlge
Good location
Location is good, service is good, room is clean, bed is comfortable. The only problem experienced this time was that there was strong smell from the toilet even though the toilet was very clean. I stayed in this hotel before, this was the first time I experienced such a problem.
19 November 2013
Rated

5.0

out of

5.0
 by
sonny79
great service with nice location on Causeway bay
all staffs were very helpful and kind, the security men on downstair lobby always assisted us from getting our luggages with smiles, finding taxi and always made sure the taxi drivers know where we wanted to go.
07 November 2013
Rated

4.0

out of

5.0
 by
tay123
outstanding services
attentive and outstanding services from reception, rooms to security staff at street level ... keep it up!
06 November 2013
Rated

3.0

out of

5.0
 by
Kingdom6677
The furniture is getting old
The furniture is getting old. The sofa was in bad shape. The TV is old. The apartment is clean and comfortable.
06 November 2013
Rated

5.0

out of

5.0
 by
Bellejd07
Very efficient service.
We always stay here whenever we're in HK. The hotel is very accessible to the market and the mtr, there's a mall across the street! The members of the staff are very polite and efficient especially the people at the front desk. Thank you Holiday Inn Express, we'll return for sure!
05 November 2013
Rated

4.0

out of

5.0
 by
Chid
Room clean and nice to rest
My comment : the breakfast is limited, specialy for moeslim people we do not have choice because almost food use pork, for next we sugest bufet brekfast so every guest have plenty of choice
19 October 2013
Rated

5.0

out of

5.0
Good welcome gift
Causway Bay Hong Kong Holiday Inn Express give elite customer good feeling with welcome gift, let elite customer feel valuable. Also, the hotel is not expensive in downtown HK Island,I will refer other people to choose this hotel.
11 October 2013
Rated

5.0

out of

5.0
 by
JennFamily
Excellent Service
All the staffs are friendly and approachable. I had a great stay here.
10 October 2013
Rated

4.0

out of

5.0
 by
janefwy83
1 of my Favourite Hotel in HK
I love this hotel for it's good location and it has most of the basic in-room facilities that 1 would need. Room size is considered reasonable for HK hotel standard. Clean, simple and comfortable rooms which is good enough for someone like me who is in HK just to eat, shop and visit friends, where I don't require any room service, gym, and etc. Breakfast, there's room for improvement though, but that isn't an issue to me as there's too many yummy food in HK to explore. I have stayed in this hotel for at least 5 times or more and I'm sure I will be returning.
08 October 2013
Rated

5.0

out of

5.0
 by
Twy85
A great stay!
The hotel has an excellent location of being next just to the Time Square and the Causeway Bay metro station. Hence it is really handy to explore various attractions this city has to offer from here! As a platinum member, I was recognized and offered welcome gift upon arrival. The breakfast provides four options (Western/Chinese/Hong Kong/Vegetarian style) and I've tried three of them and they are actually quite OK. I will choose this property again should I return to Hong Kong for the next time.
06 October 2013
Rated

4.0

out of

5.0
Great services provide by staffs
I been staying with this hotel for the pass 7 years. Being a business traveller, to return to the same hotel, the importance is to have the feel like going home, that's the reason for me keep on staying with this hotel becasue of the STAFFS & HOSPITALITY. My compliment to: Emily,Tansie,Pual & Chris for excellent services provided which make my stay feel like being home.
05 October 2013
Rated

5.0

out of

5.0
 by
RPCATL
Always
I've stayed at this Hong Kong hotel several times over the years. It's extremely well located with great access to MTR, Convention Centers, Shopping, Dining, entertainment...all literally across the street. MTR gets you anywhere in HK or Kowloon quickly and inexpensively. Though the staff changes from year to year, they are consistently among the best of any hotel I stay at worldwide, including those which are more expensive. There were numerous, and unexpected occasions on this recent trip where I needed assistance with directions, transportation, dining, telcom issues, items inadvertently left behind at checkout and more. Without fail, this team handled all my requests promptly and seamlessly. Special appreciation to Mr. Kwong (GM#, Ms. Chu #Asst. Mgr.# and Mr. Chung #Reception), all of whom who made my time in HK comfortable and productive.
01 October 2013
Rated

5.0

out of

5.0
 by
Gazman63
Great spot to stay
We spent 7 days at the Express and found it was an excellent choice for our family , the room was large for all 4 of us although a smoking room a quick trip to the supermarket (5 min walk) to get an air freshener made it much better.The room had 1 double ,1 single and a sofa bed and plenty of room. ( room 703) The location is excellent with everything you need no more than 5 minutes walk , if your are expecting a world class 5 star hotel look elsewhere but if you want value for money in a lovely and friendly motel look no further than here. We read plenty of good and bad reviews of the free breakfast only to find it fine for us and didn't have a problem with it Thanks to the staff for a lovely stay
01 October 2013
Rated

4.0

out of

5.0
 by
HUGOHSD
A good hotel if you want to stay in IHG/Marriott brands but do not want to pay too much
I stayed here for business due to limited company budget. If for leisure this is definitely not a good place. This HIX is located in a very great position. Time's Square is next to it, and there is a lot of choices for dinner. Subways, buses or trains are available for all directions. Hong Kong hotels are always expensive with limited room space, while this HIX has reasonable price (around 1000 HKD per night if you book in advance). I don't think there is any other better choice if you want to stay with IHG/Marriott/Accor brands and meanwhile you do not want to pay too much for it. Breakfast is contained as long as you stay in this hotel. There are four choices available, but since it is free of charge for hotel guests, do not expect too much from the breakfast. The room has a musty smell. This is what I do not like. And no gym or swimming pool, which is expected because it is only HIX.
01 October 2013
Rated

3.0

out of

5.0
 by
Denny82
good location but, small room
very good location, but small room for cost. a little bit find out the location.
30 September 2013
Rated

3.0

out of

5.0
 by
Bolor
Great location
Great location other than that nothing special. We had problems with door lock several times and it was noisy in the evening as well.
27 September 2013
Rated

1.0

out of

5.0
 by
Ray789
Misleading service message
After a long flight, I checked into a smoking room and was told later that the hotel was full. The front desk tried to offer a non smoking room the next day. This is what I don't understand - I booked non smoking room via web and I had to use my credit card to guarantee my reservation. Upon check in, my reservation is subject to availability. Why did you provide the option in the first place and why did you require a guarantee? This arrangement is very misleading. It was bad to deal with such matter at mid-night and magically they found a non-smoking room for me. I am confused and annoyed
17 September 2013
Rated

4.0

out of

5.0
 by
Beta
Very Convenient
This hotel is located near by MTR Causeway Bay station,Times Square and other shopping places. It is so convenient. The room is so clean, neat and enough to relax. The staffs are polite and friendly.
04 September 2013
Rated

5.0

out of

5.0
 by
JohnMa
Reception staff very hospitable
They are friendly and caring. They also provide good information on transportation
03 September 2013
Rated

4.0

out of

5.0
 by
CarrieW108
Great location and price right.
Before I arrived the hotel, I read the reviews and was a bit nervous about the accomodation, internet and breakfast. After my arrival, I was quite pleased with all the services. The only thing that bothers me was the strong mildew smell in the hallway and the carpet needs a good cleaning. Otherwise, everything is satisfactory. Will come back and stay again!
03 September 2013
Rated

5.0

out of

5.0
 by
goh1234
convenient
good location and convenience. 5 mins to causeway bay station and times square polite and firm staff. very orderly do their best to accommodate guest's requests. asked for high floor and request was met quick and no fuss check in and check out highly recommended room basic n small but sufficient for 1 to 2 guests per room. All toiletries provided for. In a hurry did not try the breakfast
01 September 2013