Skip Navigation
English
|
|
|
|

Sign In

Book online or call: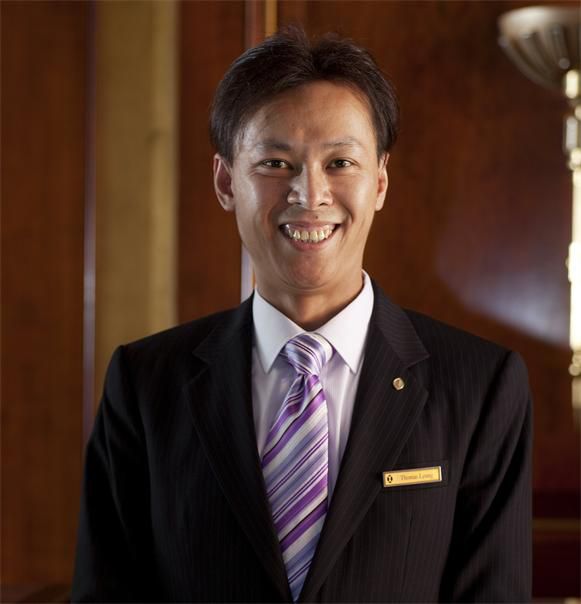 Insider Tips
LOCAL CULTURE
GIFTS
Never give a book or a clock as a gift because a 'book' means losing and a 'clock' means 'paying your last respects' in Cantonese.
LUXURY AND PRESTIGE IN HONG KONG
Internationally renowned, this Hong Kong hotel offers both business and leisure travelers the highest levels of service in a friendly, yet elegant five-star hotel environment. Luxury guest rooms and suites offer spectacular city, harbour or garden views, tempting you to explore this unique city. Equally tempting are the wide selection of world-class dining outlets at this Hong Kong hotel, together with the indulgent health and beauty facilities, including the outdoor heated pool, gym and spa.
HOTEL HIGHLIGHTS
Restaurant & Lounges

The hotel offers a wide selection of world-class dining options, from award-winning Cantonese classics to authentic Italian cuisine, prepared by we...

Amenities & Services

Located along the waterfront of the magnificent Victoria Harbour, the hotel offers spacious guest rooms with stunning harbour views, a 24-hour fitn...

SPECIAL PACKAGES

There's always something special happening at an InterContinental hotel. Whether you are looking for a fun-filled getaway or a place to host your n...
Grand Stanford Hong Kong
70 Mody Road

Hong Kong

Hong Kong

Front Desk

+852-2721-5161
Languages spoken by staff
German, English, Italian, Japanese, Chinese
Pet Policy
Contact hotel for details
CHECK-IN

2:00 PM

CHECK-OUT

12:00 PM

Evening Reception Desk Open
Accessibility
Service animals allowed
2 Room(s) with Accessibility Standards
Parking
Guest Reviews
Rated

4.2

out of

5

 by

593

reviewers.
Rated

5.0

out of

5.0
 by
Benher
Great location and very accessible hotel
The family could not have had a better stay and travel in and arpund hongkong.
December 29, 2013
Rated

5.0

out of

5.0
 by
dong724
good
environment is good. safety is quiet also. Get a great room at a smart price
December 26, 2013
Rated

4.0

out of

5.0
 by
totobobo
Service
This is not my first time stay in this hotel but it was the first time I found that most of the staff have changed their service mind. First I need to take care of my luggage from the taxi by myself at the same time of 2 or 3 staffs just looking but nothing. Then at the reception also provide me bad feeling during the check in until leave the luggage during waiting for my room to be ready. By the way if this is normal I would not comment about this but I am sure that my previous stayes in this hotel is totally difference because every time even I didn't want any help but they are look very happy to help and always service with smile and polite. I afraid there are something make them unhappy and then provide under standard service at the time I stayed and hope this will be fixed to maintain a good service for this hotel. Thank you.
December 25, 2013
Rated

5.0

out of

5.0
 by
DrJAFO
Good Location
I am glad that I choose this hotel since it has a great location to nearby subway since it is difficult to get a cab at times so make sure if you do need a cab from the hotel, do that as compared to trying on your own. If you can upgrade to the Executive Club, it is well worth it along with the great customer service you will get.
December 22, 2013
Rated

4.0

out of

5.0
 by
Yaqoob65
Large Rooms
The rooms at the Holiday Inn were much larger than comparable rooms at other hotels. The bed was comfortable and the breakfast in the morning offered a large selection. I would rate this hotel as very good value for money.
December 18, 2013
Rated

4.0

out of

5.0
 by
Sing12
Good location
This is the 2nd time we booked the same hotel due to its good location, The staff and service is excellent, but the room is a little dusty, The only disappointment is the I am not entitled to the IHG reward points which I dont understand why..
December 18, 2013
Rated

3.0

out of

5.0
 by
RickyLIU
Good location, bad Internet
Hotel location is very good, door next to MTR entrance, very convinient. Hotel is a bit old, but still maintain clean. Overall stay comfortness is OK. The worst part is the Internet connection, is very very very slow and frequently broken. Almost a nightmare for business travellers.
December 16, 2013
Rated

4.0

out of

5.0
 by
MY66
Good Service Matters
We arrived very early @ about 6.30am, well ahead of check-in time but were welcomed warmly by your front desk staff and concierge. Generally, service staff is efficient, knowledgeable and courteous. I would recommend your hotel due to great service and location.
December 15, 2013
Rated

4.0

out of

5.0
 by
Dolly0214
舒适,但窗户隔音效果不好
酒店提供给我的房间临近街道。刚好入住当晚,有一群(貌似)外籍人士在街道上嬉戏,所以很吵闹。刚入睡就被吵醒了。当时好像已经是凌晨一点多了。仅对此不是很满意。 各环节的服务生都很有礼,服务周到!早餐很丰盛!房间内设施设备都很令人满意!大床很舒适!
December 13, 2013
Rated

4.0

out of

5.0
 by
JCZHANGZHE
good location
The location is perfect, easy for the subway, restaurent and shopping center.
December 10, 2013
Rated

5.0

out of

5.0
 by
Anton1976
Friendly staff, well located
I have stayed at Holliday Inn Golden Mile on many occasions and find it a great place to stay. Well located in the heart of Tsim Sha Tsui, I have always found the staff extremely helpful and polite, the rooms are well sized, clean and well appointed. The breakfast is great. Although i travel alone i see many families stay at this hotel. Highly recommended for anyone staying in HongKong
December 10, 2013
Rated

5.0

out of

5.0
 by
chuahyen
Friendly and Courteous Receptionist
Appreciate the friendly and courteous effort for finding a 2 bed bedroom for me and my family. I remembered i booked a 2 bed bedroom but the computer system said it was a single king sized bed bedroom. Must really thank Joey, the receptionist for helping me to get the 2 bed bedroom.She was friendly and courteous too.
December 9, 2013
Rated

1.0

out of

5.0
 by
UncleIsmat
Most expensive & corrupt Holiday Inn in the world!
Check in with caution... Check out with caution. Confirm dates and prices on all forms and bills before signing ! Also, if you are a loyal IHG Ambassador, don't expect access to executive lounge you are accustomed to. I suggest Intercontinental Grand Stanford about (5) minutes walk, if you want a more honest value and if you are an IHG Ambassador.
December 8, 2013
Rated

3.0

out of

5.0
 by
SNF61
Why is Platinum status not reconised
On arrival I was greeted as a platinum member but then I was told that to use the Exectuive lounge and service I had to pay extra! Not sure why this would be but after a long day travelling was not in the mood to argue. Left a bad taste and concluded this was least appealing IHG hotel of the 6 I stayed in on my trip to Hong Kong, Macau and Dubai. I got the feeling of a package tour hotel not a business hotel despite its great location. Sorry guys disappointing
December 8, 2013
Rated

5.0

out of

5.0
 by
Datta13
Renovated and well kept executive rooms
It's newly renovated hotel with good staff response for queries and info regards to hongkong tourist place, convinient mode of travel. Very well located in close proximity to numerous amenities ... MTR( TST) , eating places, shopping etc. Breakfast spread can be improved ... More things can be added to avoid repeatibility. Thanks.
December 7, 2013
Rated

5.0

out of

5.0
 by
HenrYS99
Check-In
The lady who checked us in was a trainee but had very good knowledge of what had to be done. Very happy with the way we were looked after by her and the other staff at the hotel. Guys in the concierge area were great as well.
December 4, 2013
Rated

4.0

out of

5.0
 by
Teesha
Excellent location, big spacious room and good staffs
Fast check in and check out. Good English speaking staffs. Big room, enough to accommodate 2 adults and 2 children.
December 4, 2013
Rated

4.0

out of

5.0
 by
lily51
overall experience
Situated in the heart of a busy city where all modes of public transport is easily accessed. Very welcoming and professional staff who makes instant eye contact with you to ensure an immediate check in. A change for connecting rooms requested were obliged for remaining days stay and arrangements made very conveniently by the staff. Concierge service were excellent in any assistance that were needed. Staff of all levels were extremely helpful and friendly. I would certainly stay there again on my next visit.
December 4, 2013
Rated

5.0

out of

5.0
Great room and good price
It's the best hotel I ever lived in Hongkong. The hotel is very close to the subway station and shopping mall.The room is comfortable and clean. Room is big enough in Hongkong. I like this experience in Holiday Inn. I have recommend my friend to book this hotel, haha.
December 1, 2013
Rated

2.0

out of

5.0
Small Room & Bed
The room is so small and the bed actually is Holiday Inn Express' bed rather than Holiday Inn bed, but the room rate is extremely high!
November 30, 2013
Rated

5.0

out of

5.0
 by
Daniel B.
Golden Mile Hong Kong
The hotel staff continues to impress me with their excellent service each time I visit. This will be the only hotel I will stay at whenever I visit the Hong Kong area.
November 30, 2013
Rated

3.0

out of

5.0
 by
patrick36
tv
I asked many if it was possible to have a french tv to follow national news. I never got it.
November 23, 2013
Rated

4.0

out of

5.0
 by
lindatree
不错的假日酒店各方面都还好就是高层有风声
各方面都很ok,就是住在高层半夜爬起来找声音怎么发出来的。呼呼呼呼的,后来想估计是楼间距太小,空气流紊乱形成湍流摩擦发声的吧。实在不解。不过还好,我怎么都能睡着。呵呵。这个问题酒店不知道以前碰到过没。 酒店位置很好,去星光大道很近。周围也很繁华。下次有机会还来。
November 20, 2013
Rated

4.0

out of

5.0
 by
mikekoo777
Great Location!
Great location for business and leisure! I like the spaciousness of the room and convenient location! I'd recommend this hotel anytime!
November 20, 2013
Rated

5.0

out of

5.0
 by
Celler6
Another Great Stay..........................
I always stay here when i come to HK and it is a great hotel. The only challenge they have here is to stay competitive - it can be overpriced compared to competitive places.
November 19, 2013
Rated

3.0

out of

5.0
 by
boj2506
Good location
The location is really nice and that is probably why the room rate is so high priced, because I cannot see what else should justify such high price. The hotelroom I was given was really old and desperately needed a renovation. Also, I am not sure I was recognised for my ambassador status. All in all, I am sorry to say that this was not my best hotel experience especially not when compared to the roomrate.
November 19, 2013
Rated

5.0

out of

5.0
 by
poes888
Good location and kind service
1. kind staff and service 2. near Victoria Harbour and lots of department stores. 3. near mtr and bus station. 4. easy to/from Airport (Airport Express+K3 or A21 bus) 5. no tissue paper in room, only toilet paper?
November 19, 2013
Rated

4.0

out of

5.0
 by
Alice0061
Comfortable stay
Experience a wonderful and comfortable stay at this hotel. As this is the 3rd time visit at the hotel, service remains the same as the previous stay. Keep up.
November 16, 2013
Rated

5.0

out of

5.0
 by
DrJAFO
Great Place
This Holiday Inn is a real great location near shopping, transportation, and resturants. If you can upgrade to the breakfast and lounge drinks, etc. It is worth the extra cost.
November 16, 2013
Rated

4.0

out of

5.0
 by
poch
Exec Lounge Service
the new uniforms looked good on the staff. especially Liu, the busboy, who used to wear black. he looks sharp in his n)ew uniform. the ladies at the reception desk...what can i say, they all looked pleasant: Tracy, Sandy, Cristy, Faye (who recently got married) tne new trainees and Nicole , the manager. they are all a pleasure to see and converse with. the only thing i nooticed was: there were some guests who wore shorts. i thought there was a letter sent to the guests to respect the atmosphere at the Exec lounge not to wear shorts. this has to be enforced . or a sign by the door saying so. other than that, this is my home on the road when im in HKG. the doormen, the valet parking attendants were nice and courteous.
November 15, 2013