Skip Navigation
English
|
|
|
|

Sign In

Book online or call: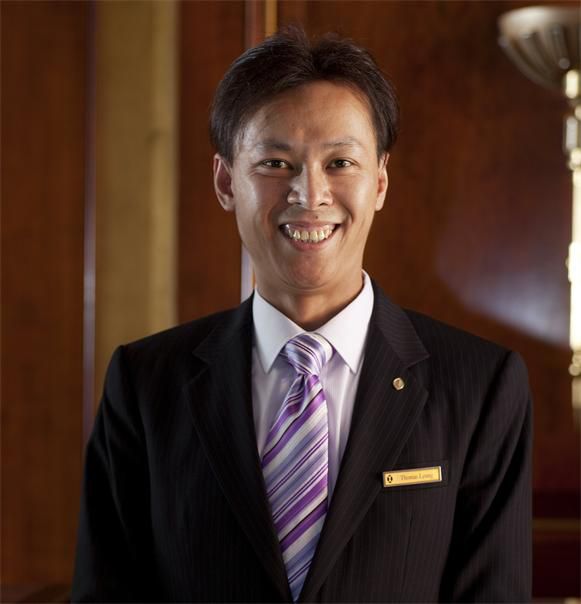 Insider Tips
LOCAL CULTURE
GIFTS
Never give a book or a clock as a gift because a 'book' means losing and a 'clock' means 'paying your last respects' in Cantonese.
LUXURY AND PRESTIGE IN HONG KONG
Internationally renowned, this Hong Kong hotel offers both business and leisure travelers the highest levels of service in a friendly, yet elegant five-star hotel environment. Luxury guest rooms and suites offer spectacular city, harbour or garden views, tempting you to explore this unique city. Equally tempting are the wide selection of world-class dining outlets at this Hong Kong hotel, together with the indulgent health and beauty facilities, including the outdoor heated pool, gym and spa.
HOTEL HIGHLIGHTS
Restaurant & Lounges

The hotel offers a wide selection of world-class dining options, from award-winning Cantonese classics to authentic Italian cuisine, prepared by we...

Amenities & Services

Located along the waterfront of the magnificent Victoria Harbour, the hotel offers spacious guest rooms with stunning harbour views, a 24-hour fitn...

SPECIAL PACKAGES

There's always something special happening at an InterContinental hotel. Whether you are looking for a fun-filled getaway or a place to host your n...
Grand Stanford Hong Kong
70 Mody Road
Hong Kong
Hong Kong
Front Desk +852-2721-5161
Languages spoken by staff
German, English, Italian, Japanese, Chinese
Pet Policy
Contact hotel for details
CHECK-IN

2:00 PM

CHECK-OUT

12:00 PM

Evening Reception Desk Open
Accessibility
Service animals allowed
2 Room(s) with Accessibility Standards
Parking
Guest Reviews
Rated

4.2

out of

5

 by

554

reviewers.
Rated

4.0

out of

5.0
服务好,位置佳
酒店服务比较好,员工待人亲切有礼貌,对提出的问题耐心解决,床铺尺寸较大,房间也还够大,比我在香港同地段住过的酒店比算是很合适的了,酒店设施设备总体较新,办会员卡后免费赠送无线上网,比较方便。位置在弥敦道上,距购物点,地铁站很近,很方便。
July 21, 2014
Rated

4.0

out of

5.0
 by
Lawmai
Mr.
Convenient location but crowded area. There was no view from hotel room due hotel was surrounded by building.
July 21, 2014
Rated

4.0

out of

5.0
 by
Ms.Sunny
床铺舒适
前台和礼宾的服务很有礼周到,入住的行政楼层双人房,床铺很大(相对香港的经济型酒店而言),设施也不错,不过来往比较匆忙没有逐一尝试。 不过我们check-out 时坐在大堂收拾箱子时,PA过来一边收拾垃圾,一边用不善的语气指责我们,作为非垃圾虫,我们很无奈地解释这些并非我们行为。我认为酒店还是需要培训,即使垃圾是否为客人所为,作为服务业的员工也不应当面指责,毕竟做好自己本分工作才是最重要的。
July 20, 2014
Rated

5.0

out of

5.0
 by
oppacamille
Great room, clean and comfortable.
Let me have a pleasant travel. MTR in the vicinity of the hotel. The lobby reception staff very active help.
July 20, 2014
Rated

3.0

out of

5.0
 by
Ge77y
Wait until refurbishment is completed by Oct
We were disappointed to book exec rooms and discover they weren't available on arrival as they were being refurbished. This should have been made clear when we booked as we would have booked elsewhere. Instead of a room on 16-18th floor we had a room on the 5th floor with lots of noise both inside from kids running up and down the corridor late at night and from the traffic outside as the rooms aren't soundproofed well. Whilst the staff are lovely we were disappointed with the location of the exec club - in the basement was hardly the place to watch the sunset over evening drinks that we were expecting. The gym/pool were still open on the 19th floor but the need to walk up 4 flights of stairs through the service stairs was incredibly hot and uncomfortable - no need for a work out here as you had already completed this on your way up. AS an IHG member I was very disappointed at the lack of value for money. I requested a refund of the additional money paid for the exec level and was told the usual 'cannot' - given a car to the airport instead. Hardly compensation when we were there for a week.
July 20, 2014
Rated

4.0

out of

5.0
 by
A888
great service
great team you have here. I am visiting here for many years and almost always very professional and kind service. will mention - only as an example - a few names: at the reception: Eunice (very good!). at the lounge: Yolanda, Tracy, Kanas, Esther, and a trainee that is making very good impression: Christy.
July 20, 2014
Rated

5.0

out of

5.0
 by
money magic
excelent managmentand staff service
could not be better looked after by management and staff all were happy to help with any request and make our stay enjoyable, hotel is in a great location , just watch out for the camera store opposite the main entry there dodgy as did not expect this in hong kong retail.
July 20, 2014
Rated

2.0

out of

5.0
Property Improvement
various facilities were unavailable during my stay. in addition, the noises from room upgrades were also unbearable.
July 17, 2014
Rated

4.0

out of

5.0
 by
littrellml
Platinum Benefits
I was surprised the lounge was not a complimentary benefit to a Platinum member. It's the first IHG Hotel I have stayed at in the world where lounge access was not complimentary.
July 16, 2014
Rated

5.0

out of

5.0
房間舒適
整體大致不錯 房間乾淨舒適 交通便利 公共空間除了大廳休息處位置不夠多之外 大部份感受不錯 但行李寄放時 被擺放至戶外 安全性與感受度有些不安 可再改進
July 16, 2014
Rated

3.0

out of

5.0
 by
Franck888
From Business hotel to Tourist Hotel
Used to stay on this hotel fro many years. Still good location in TST but the hotel is clearly changing to a tourist hotel, mainly for chinese mainland tours. Very noisy, even in the corridors, as the old rooms have, poor acoustic and if you dont have the chance to stay in a renovated room, very noisy. New Lounge located in a basement withtout of course any view. Works also on going even works on saturday monring... Only the bar Harris at second floor is still very lively for happy hours. Next time I will nto stay here anymore and this is a pity.
July 15, 2014
Rated

4.0

out of

5.0
 by
suwablue
房間舒適 地點便捷
2樓餐廳的服務人員很優.下次入住時.會選擇在飯店用餐.入住辦理的效率實在太差了.人員訓練不及格.從來沒有等過這麼久.應該有一個小時吧.退房時退押金1500.竟是15張100元.建議將客人給的錢放在信封直接退(我付3張500).櫃台人員竟然沒好氣的回我."公司就是給100元的"
July 14, 2014
Rated

4.0

out of

5.0
床铺舒适,服务一流。
位置地點不錯,離地鐵站近,交通方便,但旅遊資訊方面的說明商品不多。 酒店泳池乾淨且清晰,服務人員態度非常滿意,雖然語言不通,但可以感受出對客人誠摯的服務,也為此次香港行提供安全舒適的環境。' 最後,感謝香港金域假日酒店帶給我們美好愉快的回憶,謝謝!
July 13, 2014
Rated

4.0

out of

5.0
 by
南京老狗
地点便利,房间舒适
酒店地处闹市,相当的方便,但也由于靠近地铁站,周边闲杂人比较多,感觉不是很安全。但酒店内部不错,房间舒适,设施也挺好。
July 13, 2014
Rated

5.0

out of

5.0
 by
Border
服务友好
前台服务友好,有效避免客人过多的等待。 入住确认文件无纸化,似乎是其他洲际集团没有的。 房间内设施配备很新。
July 10, 2014
Rated

5.0

out of

5.0
 by
jenice
位置很好
位置很好,出行极为方便。 酒店内有游泳池、健身房,但并非全天候开放。 游泳池9点就要结束,结束时间过早了。 枕头很贴心,有软硬可选。 客房打扫不是很及时。
July 10, 2014
Rated

5.0

out of

5.0
 by
jiajia071130
服务一流
硬件环境一般。空调还是比较给力的,可以调到合适的温度,并且可以保持恒温。晚上睡觉很舒适。灯光设计的也很不错,很自然。 最后还是要称赞一下这家假日的各种服务,绝对是物超所值的。
July 8, 2014
Rated

4.0

out of

5.0
 by
Googlecat
Great location
Hotel location is very clost to MTR, Harbor city is within walking distance. the decoration is a bit old though, breakfast has a lot of choices, but the price is also expensive.
July 8, 2014
Rated

5.0

out of

5.0
 by
KathySH
地理位置极佳,床铺舒适,服务一流。
出行便捷,满足行程的所有需求。酒店环境好,舒适度高,服务态度亲切周到,步行到天星码头只需10分钟、海港城5分钟。推荐!
July 7, 2014
Rated

4.0

out of

5.0
 by
yapfamily
Great Service, Great Food
It was a first time visit to Hong Kong, with my Family. The hotel is easily accessible as we took the airport express and transferred to the free shuttle bus to the hotel, reached the hotel within 45 minutes. The personalized check-in experience at the Executive Club was fantastic as the hotel staff were very helpful and efficient. Although the room was not ready, we were offered a temp room for us to wash up which we declined. My 2 children love the food provided at the Executive Club and simply refused to eat out. The only disappointing part is the cleanliness of the room. The carpet outside the toilet was wet when we checked in the room. Furniture looks pretty old and perhaps refurbishment will be good.
July 7, 2014
Rated

4.0

out of

5.0
 by
JN1963
Check In Experience
Check In process was messy as it was complicated by the way the hotel record the guest names if there are more than one room booked under one particular name. Hotel reocrds the name of the person that the booking is made for all the rooms instead of the names of guest staying in the respective room. To avoid confusion, make sure to do separate booking for each room using the guest names of each room. The airconditioning at the hotel lobby needs improvement as it is hot and stuffy during the summer when you visit Hong Kong.
July 6, 2014
Rated

1.0

out of

5.0
 by
WanLA
Be Careful
You need to be careful and asked all questions since the staff may not capable or try not to provide all answer to you. They know you may not choose this hotel if they tell you everything.
June 30, 2014
Rated

3.0

out of

5.0
 by
allen1111111
服務親切有效率,但房間太冷無菸房有菸(霉)味
服務親切有效率,但房間太冷無菸房有菸(霉)味 服務親切有效率,但房間太冷無菸房有菸(霉)味 服務親切有效率,但房間太冷無菸房有菸(霉)味 服務親切有效率,但房間太冷無菸房有菸(霉)味 服務親切有效率,但房間太冷無菸房有菸(霉)味 服務親切有效率,但房間太冷無菸房有菸(霉)味
June 26, 2014
Rated

3.0

out of

5.0
 by
Masud
Room cleanliness and staffs
You need to pay some attention on room cleanliness. The mesh chair I got in my room 1819 looked really dirty. Lots of rounded stains in chairs which looks very odd and I did not have the appetite to sit on it........... Also there was dirty stains on carpet. I got the feeling the staffs behavior with clients should be more friendly and responsive.
June 24, 2014
Rated

4.0

out of

5.0
 by
KGIL
Purchasing Manager
Hotel is conveniently located near the MTR station and other transportation. The room is clean, but the bathroom is small consider to other hotel that I stayed. The hotel staff is friendly. The overall review for the hotel is satisfactory.
June 24, 2014
Rated

5.0

out of

5.0
 by
prawns
GREAT SERVICE
HAD A WONDERFULL STAY AT THE HOLIDAY INN GOLDEN MILE VERY FRIENDLY PEOPLE SERVICE WITH A SMILE WHEN IN HONG KONG WILL STAY AT THIS HOTEL
June 21, 2014
Rated

4.0

out of

5.0
 by
roz0099
Comfortable room and bed
Central location and comfortable room. The quality of bath towels and toiletries are good as well. Service provided by staff to make up for the glitch we faced on checking in is commendable.
June 20, 2014
Rated

5.0

out of

5.0
 by
PeterCB
Home from Home
Well,almost! That's how I consider my recent stay (and many others)at the Holiday Inn Golden Mile H.K. I find that this hotel is in a very convenient location,both for business and pleasure.I have been using this hotel for nearly 6 years now,since my other favourite,the New World hotel closed. The rooms are very comfortable and have all the expected amenaties including tea and coffee making facilities. All of the staff are polite,well mannered and efficient and nothing is too much trouble for them. Yes,you can find more luxurious hotels with grandiose rooms but for a nice,clean hotel with all the amentities you won't do better than this one.
June 20, 2014
Rated

3.0

out of

5.0
 by
Deep123
Old and not worth money
Rooms are very old and its not worth money. Only thing is its in a good location with Brand. Access to every part is easy and MTR is just opposite. Conceige Department seak very good english and well behaved.
June 19, 2014
Rated

5.0

out of

5.0
 by
Hwarej30
great location
have stayed at this hotel for over 30 times or so on business, location is great, staff are listen and provide always a nice quiet room from Nathan Road (recommended). will continue to use.
June 19, 2014