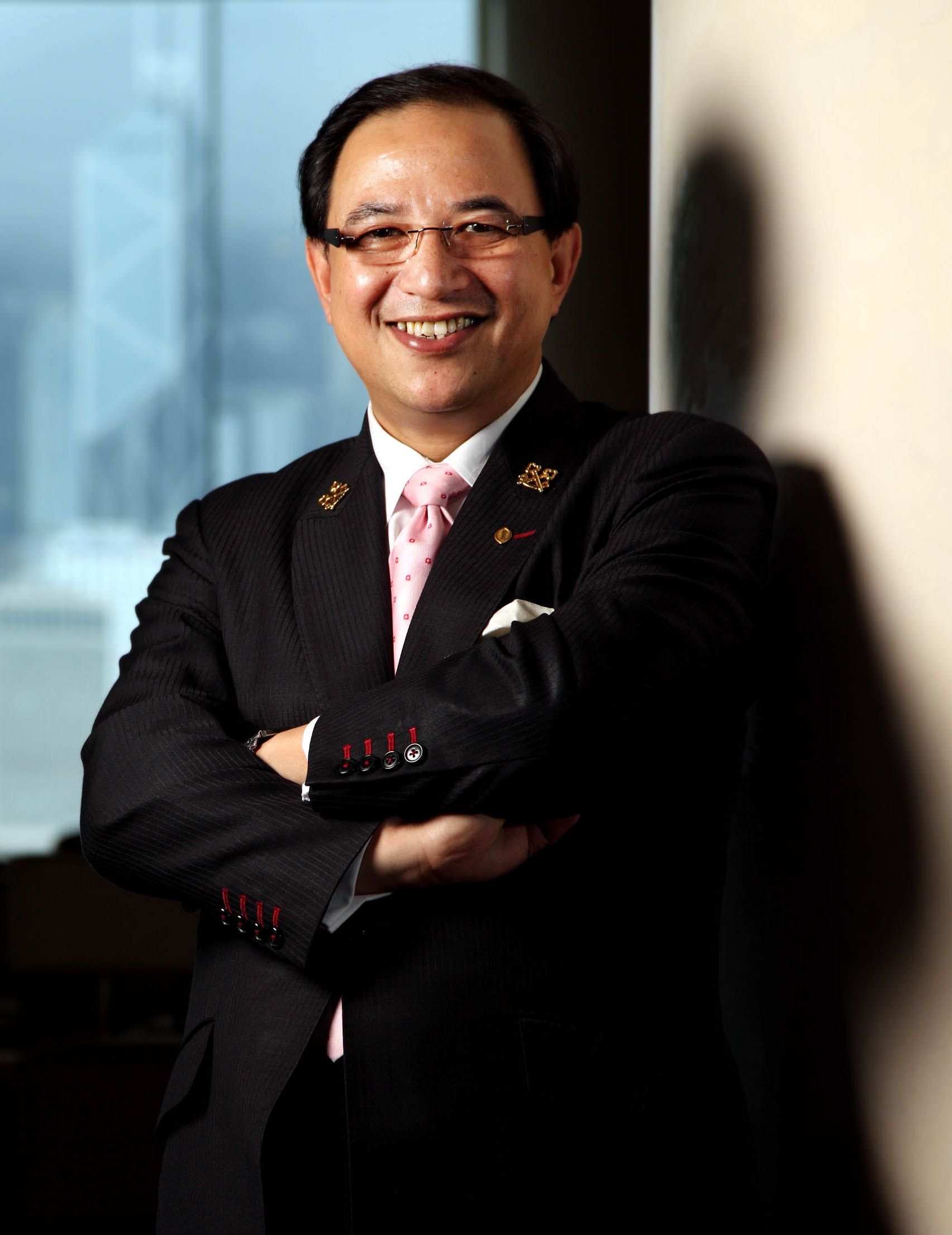 Louis C Baleros
Chief Concierge 85227211211
Welcome To Hong Kong
A warm welcome to InterContinental Hong Kong. All of us at the Concierge desk are looking forward to serving you and to sharing with you all the great experiences Hong Kong has to offer to make your stay with us more enjoyable and memorable.
With its dramatic Kowloon waterfront location on the edge of Victoria Harbour in the heart of the Tsim Sha Tsui area, InterContinental Hong Kong is convenient to Kowloon's business entertainment and shopping districts and all forms of transportation. The famed Star Ferry is just a ten-minute walk for the hotel, as is the MTR (subway and the MTR East Rail link into mainland China. Meanwhile, the Hong Kong Museum of Arts, Cultural Centre and Space museum are located next to the hotel
MORNING

If you want to start the day with a full stomach, no doubt you have to go to Harbourside located on the ground level at the InterContinental Hong Kong located at the edge of the harbour overlooking Hong Kong Island for a sumptuous breakfast buffet however if you want to go, where the locals go for an inexpensive meal try Tsui Wah Restaurant, at Carnavon Road, this is one of the most famous Cha Chaan Teng in Hong Kong offering an extensive menu which ranges from sandwiches, noodles and rice dishes , this restaurant is always packed with people so you must be prepared to share a table with strangers. After breakfast, if you want to explore Kowloon, you can consider going to the Jade Market. Here you'll find a vast assortment of Chinese jade and semi-precious carvings, trinkets and souvenirs. Don't forget to negotiate and take cash (US of HK dollars) as most of the stalls don't take credit cards. If you want to get a better understanding Hong Kong, visit the Museum of History at Chatham Road, otherwise you can consider to going to Wong Tai Sin, one of the city oldest and most popular temple in Hong Kong and get your fortune told for lunch I recommend trying a dim sum restaurant Alternatively, If you want to explore Hong Kong Island, take the Star Ferry to Central and join the Big Bus Tour on board a double deck open top bus tour to see Hong Kong's famous landmarks. This hop-on hop-off circular tour journey takes a little over an hour to complete the whole route and offer personal recorded commentary in a choice of ten languages and if time permits it also include a round trip tickets on the Peak Tram to Victoria Peak for a fantastic view of the city.

AFTERNOON

Start your adventure by taking a short taxi ride to the Bird Garden in Mongkok distract and prepare to get a real taste of Hong Kong by walking through the various street markets back to the hotel. Bird Garden is a traditional Chinese garden with stores selling pet birds – often priced by how well they sing. Next, visit the Flower Market, which sell flowers from around the world. On Tung Choi Street you come to the fascinating Gold Fish Market, selling all types of sea creatures, even jelly fish and towards the middle park of Tung Choi Street, you will arrive at the Ladies Market, where you will find inexpensive ladies fashion accessories and souvenirs. Dundas Street is at the end of the Ladies Market where food shops give it a distinctive and welcoming aroma. Try Bor Lor Bao (pineapple buns) Turn right to Nathan Road you're back at the hotel.

EVENING

Relax with a one hour pre-dinner cruise on board Aqua Luna, one of the last authentic Chinese junks. The cruise costs HK$180 per person and departs from Kowloon Public Pier at 6:30pm. It's a 10 minute walk from the hotel and a fabulous way to view Victoria Harbour and the amazing skyline, especially at night. Afterwards, go to Aqua Spirit in the sleek One Peking Road building for cocktails. Go down one floor for dinner at the Aqua Roma & Tokyo or its sister restaurant, Hutong for Northern Chinese cuisine and a stunning ambiance. After dinner, take a taxi to another Hong Kong institution, the Temple Street Night Market where you can haggle for souvenirs, have your fortune told and hear Chinese opera singers.
LOCAL CULTURE

BUSINESS ETIQUETTE

When exchanging business cards, hold out your card using both hands, with your name facing towards the person to whom you are giving the card. You should also receive a business card with both hands. Business cards are considered very important, especially when conducting business in Hong Kong.




GIFTS

Never give a book or a clock as a gift because 'book' means losing and a 'clock' means 'paying your last respects' in Cantonese.




TABLE ETIQUETTE

Whenever someone refills your tea cup with tea instead of saying 'thank you', you can simply tap your fingers on the table next to your tea cup.




Taxi Fare

Always ask for a printed receipt. If the printing device fails to operate the taxi driver should issue a hand-written receipt. Make sure the taxi license plate number is legible. Taxi meters start at HK$20 for the first 2 kilometres and every subsequent 200 metres or part thereof: (for meter fare below HK$70.5 ) HK$1.5 (for meter fare of 70.5 and above) HK$1




Tips

Tipping in Hong Kong is a way of life, most hotels and restaurants add a 10% service charge, but it's still customary to leave a small amount extra. When a service charge is not automatic, 10 per cent is expected. Taxi drivers tend to mark up the fare to the nearest HK$.




DID YOU KNOW ?

Ching Ma Bridge

The Ching Ma Bridge linking Tsing Yi Island to Ma Wan Island is one of the world's longest road/rail suspension bridges with a central span of 1,377 metres. The total length of wire used would stretch four times round the world.




Pandas

Hong Kong is home to four giant Pandas named An An, Jia Jia, Ying Ying and Le Le. You can see them at Ocean Park Panda Habitat on Hong Kong Island.




Po Lin Monastery

Po Lin (Precious Lotus) is on Lantau Island; and unlike most Buddhist monasteries is very simply decorated. The main building is the temple from where you can see the big bronze statue of Sakyamuni - Tian Tan Buddha - on the top of the Muyushan Mountain. It's believed to be the world's largest sitting Buddha statue. You have to climb 268 steps to reach the circling platform (the lotus) where the Buddha sits. It's open to the public between 10am and 5.45pm An entrance fee of HK$23 is charged for access to the Buddha, inclusive of a vegetarian meal or HK$60 for the deluxe dinner served at the monastery.




Smoking Ban

Smoking is prohibited in all indoor public places, such as restaurants, bars, karaokes, mall and also on public transport carriers, beaches, swimming pools, escalators. Anyone found smoking or carrying a lighted cigarette, cigar or pipe in designated 'No smoking areas' are liable to a fixed penalty fine of HK$1,500




WHAT TO PACK

Dress Code

Casual wear is acceptable in most restaurants however some fine dining restaurants require a specified dress code. Recommend to check when making a table reservation. You might need a light sweater or jacket as most premises are air-conditioned.




Electric Appliances

Hong Kong's electrical voltage is 200/220 volts, 50 cycles. You do not need to carry an adaptor or a transformer, as the hotel can provide you with one.




Local Currency

Before leaving home, try to get some Hong Kong dollars for public transportation and tipping.




Pack a light sweater or jacket

Although Hong Kong is hot and humid during summer, it is advisable to carry a light sweater or a jacket because everyone's air conditioners are normally turned on full blast.




Shoes

Hong Kong is a walking city, so remember to pack comfortable walking shoes. For ladies, it is advisable to pack a pair of flat shoes, which will make it easier to navigate Hong Kong's uneven street surfaces and the many steps around town.



InterContinental Hong Kong
18 Salisbury Road

Hong Kong

Hong Kong

Front Desk

+852-2721-1211
Languages spoken by staff
German, English, Spanish, French, Japanese, Korean, Portuguese, Russian, Chinese
Pet Policy
Guide dogs allowed