Skip Navigation
English
|
|
|
|

Sign In

Book online or call: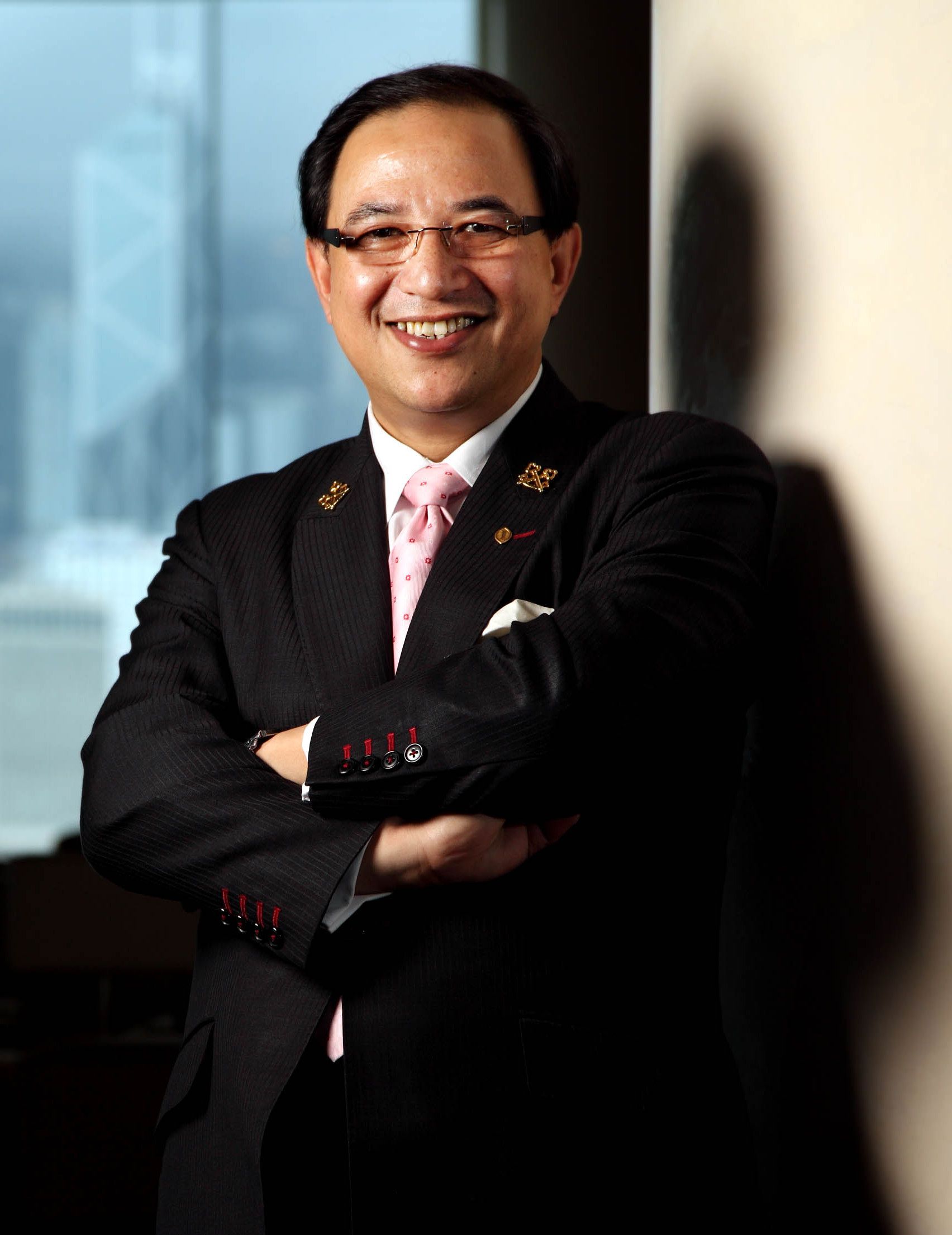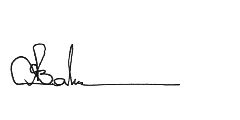 Insider Tips
LOCAL CULTURE
BUSINESS ETIQUETTE
When exchanging business cards, hold out your card using both hands, with your name facing towards the person to whom you are giving the card. You should also receive a business card with both hands. Business cards are considered very important, especially when conducting business in Hong Kong.
FAMED HONG KONG HOTEL ON HARBOUR'S EDGE
Recognised as one of the world's top hotels, this Hong Kong hotel is renowned for its dramatic location on the Kowloon waterfront, with spectacular views of the island. Ideally located near Kowloon's business, entertainment and shopping districts, the hotel boasts Asia's most spectacular Presidential Suite and over 500 luxuriously appointed rooms, each with spacious bathrooms. Internationally acclaimed, award-winning restaurants pay testament to this Hong Kong hotel's impeccable credentials.
HOTEL HIGHLIGHTS
Restaurant & Lounges

Experience a diverse and dramatic world of dining at InterContinental Hong Kong, with a unique selection of celebrated restaurants, all with Hong K...

Amenities & Services

All 503 contemporary guest rooms, including 87 harbourview suites, have Sharp Aquos 37 inch LCD televisions with Bose DVD/CD home entertainment sys...

SPECIAL PACKAGES

There's always something special happening at an InterContinental hotel. Whether you are looking for a fun-filled getaway or a place to host your n...
Hong Kong
18 Salisbury Road
Hong Kong
Hong Kong
Front Desk +852-2721-1211
Languages spoken by staff
German, English, Spanish, French, Japanese, Korean, Portuguese, Russian, Chinese
Pet Policy
Guide dogs allowed
CHECK-IN

2:00 PM

CHECK-OUT

12:00 PM
Accessibility
Service animals allowed
2 Room(s) with Accessibility Standards
Parking
Guest Reviews
Rated

4.2

out of

5

 by

370

reviewers.
Rated

5.0

out of

5.0
 by
Sergeant Scones
Interesting Area
Hotel rooms were small and efficient. Internet was fast enough and I didn't encounter any major issues. Getting to the hotel was very easy and only took a little extra time since the shuttle after the airport express only runs every 20 minutes. There's no concierge desk for help on finding dining but the front desk is helpful enough to cover the function. Breakfast buffet was well stocked and the variety was good.
10 June 2014
Rated

4.0

out of

5.0
 by
Felix S
3 days in Hong Kong
Holiday Inn Express gives you the value of a wonderful stay.
06 June 2014
Rated

4.0

out of

5.0
 by
Jenny.tw
CP值
地點佳, 位於港島距離上環地鐵站近 , CP值高, 房間與公共空間免費無限上網, 早餐供應, 18歲以下加床不加價. 房間規劃 簡單 舒適 明亮, 這是第二次入住 , 直得向親友推薦
06 June 2014
Rated

2.0

out of

5.0
 by
Richard&Salim
To expensive for what you get
Normal room, all the needs. Nearby MTR-station, but to expensive and staff very impersonal. Poor breakfast. I would never recommend this hotel to my friends.
05 June 2014
Rated

3.0

out of

5.0
 by
JustinL
Good Value
I thought the hotel was a good value for the location. Being a IHG member I got free internet and free breakfast, but the breakfast was bare bones. I really thought that the hotel was an excellent value for everything, but with the breakfast as lackluster as it was, it knocked down my rating from a 4 star to a 3 star. As a breakfast is what makes the day start and unfortunately it was eaten out of necessity instead of enjoyment.
05 June 2014
Rated

4.0

out of

5.0
 by
Frank163
被子太厚
刚才已经说过,明明是地处很热的地方,被子却那么厚。晚上空调开大,第一不健康,第二容易感冒。关小了又热个半死
05 June 2014
Rated

5.0

out of

5.0
香港实惠酒店
地理位置方便,房间舒适度很好,早餐也还不错。香港转机比较方便,出门就有机场快线免费班车,送达机场快线站。
04 June 2014
Rated

4.0

out of

5.0
 by
nora_7
出行便捷
酒店地理位置好,出行便捷,步行5分钟不到可至上环地铁站,步行10分钟可至IFC。另外酒店早晨味道不错,但是品种略少,且住宿3天,早餐品种基本没有替换。
03 June 2014
Rated

4.0

out of

5.0
 by
starsands
comfortable
The room was very comfortable, clean and the front desk was very helpful every time we needed to ask them questions. I recommend this hotel. If I return to Hong Kong for sure I will select this location.
03 June 2014
Rated

4.0

out of

5.0
 by
abdiiiii
服务不错,早餐一般
前台服务很有效率,房间干净整洁,每天都会来整理房间,见我喝水比较厉害,从第一天的2瓶水,到3瓶水,最后4瓶水,非常贴心,非常感谢,早餐真心一般了,虽然中西餐都有,但选择比较少,而且每天都不变,建议至少2-3天能有个变化,比较不容易腻
02 June 2014
Rated

5.0

out of

5.0
Good Choice
First time staying in HLE Soho, good rate and location as far as HK is concern. Wifi is swift and the breakfast is right for a start. Ease to move around Central, e.g. IFC, catch a movie...Close to HK-Macao ferry terminal to various southern coaster cities of China.
01 June 2014
Rated

5.0

out of

5.0
 by
Il Coltello
Hong Kong Business
The location was very central and the accommodation compact but yet very comfortable. The Wifi worked fine as did the TV. The staff were extremely helpful. No complaints whatsoever.
26 May 2014
Rated

4.0

out of

5.0
 by
James1966
Great location and good price
It is my third time with Holiday Inn Express Soho. The location is perfect with very good price. I am truly appreciating the service and nice room. I firmly recommend this hotel to my families and friends.
20 May 2014
Rated

5.0

out of

5.0
 by
Fayer
nice hotel and wonderful experience
It is my second time to stay with holiday inn express soho. Everything is perfect. My parents appreciate the service and nice room. Very good experience and will recommend friend to stay here in the future.
15 May 2014
Rated

4.0

out of

5.0
 by
Sammuel88
还是蛮舒适的
非常不错的用户体验,交通也很方便,客服人员很热情,总体非常满意。如果下次来还是会入住的,价格的话现在促销还是很优惠的,既然选择了express,肯定是要考虑性价比的。因此过了促销期后,请酒店还是要合理定价。
15 May 2014
Rated

2.0

out of

5.0
 by
StEw80
Do not expect too much,
I stayed in numerous IHG hotels. This one is not living up to the standards of the IHG group. Location is excellent. The Front desk is very friendly and tries to provide a good service. The room was a desaster - not just very small, but also loud and not very cosy when you travel as a couple. The breakfast is something I have never expected to happen like this. You queue up and then share the table with others; not a no go yet. However, then you sit on a plastic chair, dirty and around a plastic table that has not been cleared up from the previous occupant. Three breakfasts, all the same, not an exception. I am a Gold IHG member, used to be Platinum. I have not received any benefits, no upgrade and the lousiest room in the hotel (806) in the last corner on the lowest floor. This hotel is probably always fully booked, therefore, there will not be a need to change. But this shows how less IHG cares. I have experienced a decrease in service of IHG in some countries, that's the reason why I stay here less. Thanks
14 May 2014
Rated

5.0

out of

5.0
 by
krrk210203
性价比较高
唯一的缺点只有房间面积小。位置棒,装修相比其他hix很不错,大厅和电梯很清新明亮。早餐普通的hix水平,适当增加餐位会更好。前台有时会等候很久,希望增加前台员工数量。
13 May 2014
Rated

4.0

out of

5.0
 by
chongt
Reasoanble price with comfortable bed
Comfortable hotel at great location. Can be reached by free airport express shuttle bus, walking distance to MTR station and lots of cheap restaurants and shops in the vicinity.
11 May 2014
Rated

5.0

out of

5.0
 by
Susie from PSL
great hotel and great location
The hotel is pretty new and modern. The room was big enough for a couple and child. The sofa rolled out to a bed. Everyone very friendly and helpful. All spoke English well. Definitely recommend.
10 May 2014
Rated

5.0

out of

5.0
 by
swamitsk
an excellent stay with my family of 4
It was in fact an excellent stay for us in this place. Cannot think of any specific negative aspect, though the room where too compact. I cannot expect anything more in a place like Hong Kong, can i ?.. The Breakfast was good and to my expectation.. my family is full vegetarian and hence, the choices where limited, however, the breakfast served the purpose. Stayed for 6 nights, and did not see any difference in the Breakfast menu. It would have been great if more fruits and vegetable salads where on offer. The staffs where kind, and gave the required information. The best thing is they provide the travel adapter in the room, and it was very helpful.. Sorry that I took that adapter back home unknowingly.. We got the top floor we wanted, the extra sofa bed was provided free of cost too. Location wise its the best, near to MTR stations.. If you plan to move around the city in MTRs or public transport, you can take this hotel without much concerns. However, if you want to hire taxi always, or if you have your own vehicle, it will be bit difficult to move around the narrow lanes..
09 May 2014
Rated

5.0

out of

5.0
 by
D_allen100
Great Hotel Poor Breakfast
I stayed in this hotel for more than seven days. If I was staying for a few night the breakfasts choice would have been OK, but the same breakfast food every day was too much. I had to go out for breakfast. Don't get me wrong the hotel was excellent, clean comfortable and staff very helpful, but the breakfast menu was too restricted. I don't know why they don't have a basic menu for free and you have an upgraded menu that you pay for with a better choice of breakfast as the food is served in the hotel restaurant!
07 May 2014
Rated

5.0

out of

5.0
 by
Chris P
Very friendly staff, clean and safe hotel
We had 5 enjoyable nights at the Hong Kong Soho in April. We found the hotel to have excellent reception and housekeeping staff but just wished the breakfast staff, although they did a great job, would give a smile, even if their English is scratchy a smile costs nothing. The hotel is in an ideal position for buses, ferries and trains - just a few minutes walk. We worked out all of our sightseeing in advance using the web (plenty of downloads/timetables etc) then once we arrived just planned according to the the weather. As an older couple we felt extremely safe walking the area both day and night. There is plenty of convenience stores close by for supplies and snacks. There is also a laundry with washers and dryers that is a bonus. I would not hesitate to stay again or recommend to anyone that maybe thinking of staying in Hong Kong.
07 May 2014
Rated

5.0

out of

5.0
 by
勤劳的小C
超值住宿, 不二之选
洲际集团下面的可信度极高,员工素质也非常好,自助洗衣设备也非常干净,方便。楼层很高,景色非常好。 以后我还是会选择假日
05 May 2014
Rated

5.0

out of

5.0
 by
勤劳的小C
住过香港中环最值的酒店
非常好。设施新,位置好,空间大。早餐也很合胃口。 下次来香港还希望住这里,离地铁也很方便,楼下都是卖燕窝的
05 May 2014
Rated

4.0

out of

5.0
One of the better Holiday Inn Express properties I have stayed in
Good location in Central, close to MTR and short walk to Lan Kwai Fong and Queens Road central areas. Quite a new property , room was decent and clean . Tv channels are latest with CNBC, CNN, BBc,etc. Staff very courteous and helpful. Breakfast though adequate was boring , can do with a better variety and changed every alternate day or 2 days. However, the Thai restaurant on 2nd flr is authentic and food and service very good. Overall, a comfortable and happy stay at this hotel.
30 April 2014
Rated

5.0

out of

5.0
 by
Pets33
Excellent choice in HK!
We stayed on the 33rd floor, had a very nice view of the city. Bedroom and bedroom decent size. Very comfortable beds. Staff was very helpful, they kept our luggage for us on day of checkout. Hotel also provides free shuttle to/from HK train station. Breakfast had a large variety of food, just one small recommendation, would have liked fresh fruit juices.
30 April 2014
Rated

4.0

out of

5.0
 by
flyhen
Inconsistent staff service
This is the second time I stayed with this hotel. The first time, it was easy and pretty straight up 4pm check out. However, this time, when I first asked, I was only given 3pm, with all kinds of excuses. So, I asked another person hours later, and was able to get 3.30pm. Still, not 4pm, again with excuses. I thought platinum members are allowed 4pm check out, is that not the case? Otherwise, the hotel is clean, quiet, and comfortable.
27 April 2014
Rated

4.0

out of

5.0
 by
boubel
Good location, great service
I was staying in Holiday Inn Express Soho for few days in April, it was a business trip. Hotel provided free shuttle service to Wan Chai fairs everyday which was very convenient. It is also located very close to MTR station (few minutes walk) and HK/Macau Ferry Terminal. Room rate includes breakfast which is served in a Michelin recommended restaurant on 1st floor. There are usually rush hours at breakfast around 8am so you may stand in queue to get a table. The breakfast is simple but tasty, restaurant also offers additional meals for extra fee. Rooms are small but comfortable. There is a self-service laundry room available, tokens to be bought at reception (30 HKD per 30 minutes). Staff is always very helpful and make your stay enjoyable. There are two disadvantages though: the elevators - there are 3 elevators however they are quite slow and as hotel has > 30 floor sometimes you wait several minutes for a lift. Second - there was high humidity in the room and air-conditioning seemed not to work properly, clothes which were not in the small closet were a bit moist.
26 April 2014
Rated

5.0

out of

5.0
 by
ParagJ
Fantastic Location and Modern Hotel
3 day stay during our family vacation to Hong Kong, rooms are smaller compared to other cities but its not too bad. The location is fantastic, MTR station is a 5 min walk and money exchange shops are nearby. One can also walk up to the pier or take a tram to Central and then the escalator via IFC mall to pier. Breakfast was the same everyday, it was crowded as well but the staff did an excellent job of ensuring that the wait time wasn't more than 5 mins. The front office also is very knowledgeable and helped us out with maps, direction and airport travel. Great place to stay on HK island (more of a business hotel as expected).
23 April 2014
Rated

5.0

out of

5.0
 by
HAPPYNTEXAS
GREAT VALUE
Enjoyed our stay here. The staff were over- the- top helpful and courteous. At breakfast we had the joy of seating with others and they too were very pleased and stay there every time they go to Hong Kong. Close to the subway, lots of activity nearby.
22 April 2014