Skip Navigation
English
|
|
|
|

Sign In

Book online or call: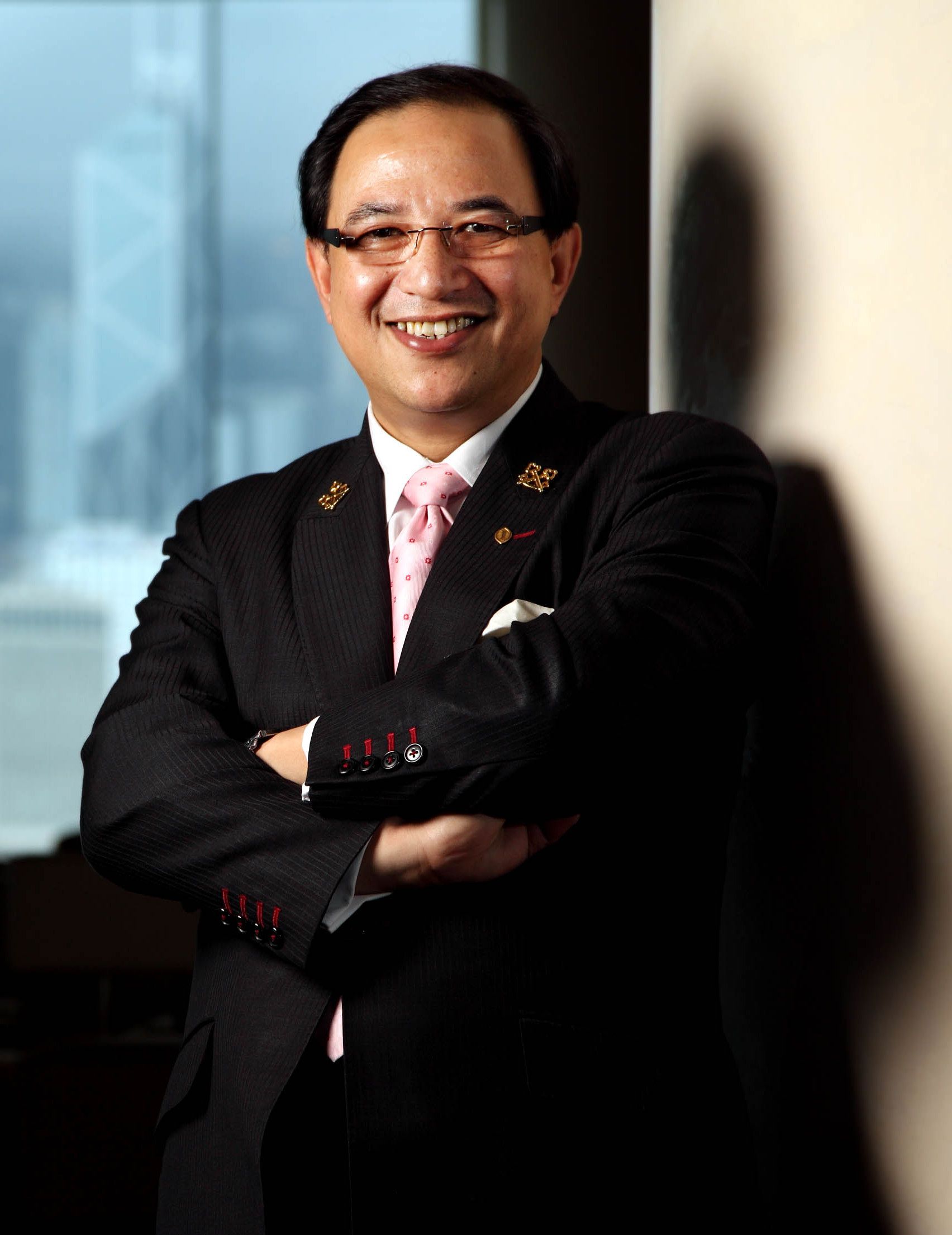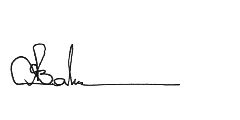 Insider Tips
LOCAL CULTURE
BUSINESS ETIQUETTE
When exchanging business cards, hold out your card using both hands, with your name facing towards the person to whom you are giving the card. You should also receive a business card with both hands. Business cards are considered very important, especially when conducting business in Hong Kong.
FAMED HONG KONG HOTEL ON HARBOUR'S EDGE
Recognised as one of the world's top hotels, this Hong Kong hotel is renowned for its dramatic location on the Kowloon waterfront, with spectacular views of the island. Ideally located near Kowloon's business, entertainment and shopping districts, the hotel boasts Asia's most spectacular Presidential Suite and over 500 luxuriously appointed rooms, each with spacious bathrooms. Internationally acclaimed, award-winning restaurants pay testament to this Hong Kong hotel's impeccable credentials.
HOTEL HIGHLIGHTS
Restaurant & Lounges

Experience a diverse and dramatic world of dining at InterContinental Hong Kong, with a unique selection of celebrated restaurants, all with Hong K...

Amenities & Services

All 503 contemporary guest rooms, including 87 harbourview suites, have Sharp Aquos 37 inch LCD televisions with Bose DVD/CD home entertainment sys...

SPECIAL PACKAGES

There's always something special happening at an InterContinental hotel. Whether you are looking for a fun-filled getaway or a place to host your n...
Hong Kong
18 Salisbury Road

Hong Kong

Hong Kong

Front Desk

+852-2721-1211
Languages spoken by staff
German, English, Spanish, French, Japanese, Korean, Portuguese, Russian, Chinese
Pet Policy
Guide dogs allowed
CHECK-IN

2:00 PM

CHECK-OUT

12:00 PM
Accessibility
Service animals allowed
2 Room(s) with Accessibility Standards
Parking
Guest Reviews
Rated

4.2

out of

5

 by

384

reviewers.
Rated

3.0

out of

5.0
 by
Anishnagpal
HK holiday inn express soho stay
We stayed there for 4 nights . Hotel was good but he breakfast was same all the four days which was boring after two times.. Otherwise a nice hotel in the main area
14 November 2013
Rated

5.0

out of

5.0
 by
Grade5club
Good location and helpful staff
Good proximity to restaurants and entertainments. Friendly and helpful staff. Will stay there next visit.
11 November 2013
Rated

5.0

out of

5.0
 by
Mikemidco
出门能倚靠入住的酒店
酒店整体达标!符合出游或商务人仕入住的酒店!:0) 前台员工非常有礼!亲切待人!值得推荐给朋友们亲身体验及享受!唯一可惜餐厅地方少一点!但餐厅值班每位服务员能及时安排每位住客用餐,不需等候时间很久!
10 November 2013
Rated

5.0

out of

5.0
 by
juan carlos hernandez esc
Amable y bien situado
Nuestra habitación tenía una vista extraordinaria sobre Kowloon, la habitación era confortable y limpia. Además pudimos coger el Big Bus muy cerca del hotel. El personal fue muy amable, tuvimos reconocimiento especial por ser miembro Platinum IHG. Cuando regrese a Hongkong volveré a éste hotel. Muchas gracias!
10 November 2013
Rated

4.0

out of

5.0
 by
Camomile
Good value for money
The hotel is conveniently located near Sheung Wan MTR Station. Hotel shuttle bus to/from Airport Express Station (H1 from Hong Kong Station) is available. Lots of eating places around the hotel. 7-Eleven is just across the road. Room is basic but functional and cozy for business traveller. Unfortunately, the cleanliness is not up to standard. Unidentified strands of hair was found on the bed duvet cover. In addition, as my feedback upon check-out, there was a leak under the wash basin sink and at the base of the toilet bowl. Elevators are slow during breakfast hours. Guests would need to wait for about 10 minutes.
08 November 2013
Rated

5.0

out of

5.0
 by
planePLANE
适合港岛出行
距离上环机铁站5分钟路程,方便前往香港各处 酒店服务佳,有迎宾饮料相赠 房间景色较优,早餐使用较多,需要等位
08 November 2013
Rated

4.0

out of

5.0
 by
Grade5club
Friendly and helpful staff and service
Good location if you are familiar with Hong Kong, at the centre of good restaurant and entertainment. Staff was helpful and efficient. Haven't try their breakfast so no comment
04 November 2013
Rated

3.0

out of

5.0
 by
Sagib
Room dirty and small
This hotel doesnt worth the money that I paied . the room is very small dirty. breakfest doesnt have the varity that Holiday Inn has. I will not recommend on this hotel.
02 November 2013
Rated

4.0

out of

5.0
 by
Roger1
Breakfast Buffet
It would be nice if the hostess/greeter at the restaurant was friendlier. The attitude leaves much to be desired. It seems that the guest is an imposition when walking into the restaurant. It is a real turnoff. Restaurant is managed by a third-party, perhaps that is the problem. To the hotel owner: Change the food provider!!! The food quality could be dramatically improved. The scrambled eggs are sitting in a pool of water. The other dishes are below standard even for a school. Food does not have to be so mediocre. I would rather be charged less for the room, and eat elsewhere.
24 October 2013
Rated

5.0

out of

5.0
 by
Blackdog33
Recommended hotel
Great location, modern, clean and comfortable. Couldn't fault our stay there and would definitely recommend. At first we thought the bed was way too firm but we had a great sleep on it so no worries there.
22 October 2013
Rated

5.0

out of

5.0
 by
JohnsonSH
苏豪——性价比不错的酒店
苏豪酒店的地理位置不错,属于香港市区,出行比较方便。在机场快线香港站有免费巴士,送去酒店。酒店环境还可以,房间比较干净,关键还是看重这个地段,非常不错!
20 October 2013
Rated

4.0

out of

5.0
 by
Cdntl
Great hotel and location
Stayed there last week for the first time. Pleasantly surprised with this property. Typically, I will stay in Kowloon on the Golden Mile, but this time I decided to stay at SOHO due to availability and cost. - Great location. Walking distance to Sheung Wan, ferry station, and Central (about 15 mins). - Hotel is new and updated. - Amenities are nearby (2 min walk) - 7-11, Starbucks, etc. - Only drawback is the on-site restaurant. Its run by a third party company and not the hotel itself. Breakfast is the same everyday. No variation, limited selection. Fruit selection is extremely disappointing. I asked for fried eggs instead the scrambled eggs, they charged me for that (42 HKD!). Every other place I've stayed at this is a no-charge. Eggs are eggs. - No exercise facilities.
15 October 2013
Rated

4.0

out of

5.0
 by
Eryn22
Clean and comfortable
I liked the cleanliness, comfort and location of this hotel. Breakfast was decent, but it was the exact same all 4 mornings. I would've liked to have some variety each day. Staff was attentive when I asked for more soap in my room, they brought it quickly. The rooms were definitely small, but comfortable enough because we didn't spend much time in our room. The bathroom was not as private as I would've liked because the wall was one you could see light and shadows through and it was not sound proof. Overall it was as expected for the price paid.
14 October 2013
Rated

4.0

out of

5.0
 by
Cbax23
Nice place
Had a pleasant 4-night stay here. The rooms were standard big-city size (just room enough to walk around the beds but not much more) and everything was nice and clean with all the standard amenities. Staff was great.
13 October 2013
Rated

4.0

out of

5.0
 by
Jezyk
4 nights stay
Overall lovely hotel, only thing to improve is breakfast, as it is boring and everyday the same with not much to choose from.
11 October 2013
Rated

5.0

out of

5.0
 by
travelingcow
Great Hotel - Fantastic Rooms - Amazing Location!
We loved this place! The hotel has very stylish rooms that are totally designed to fit within a compact space. Great decor and nice touches....I felt like I was at a deluxe hotel at budget prices. The front desk is well staffed and the check-in people are really helpful and engaged. Really great service. We loved the breakfast buffet. You can dine outside -- and there is a wide selection of western and asian items on the buffet. (And they had the best coffee in Asia as far as I am concerned!) There is a really smart laundry facility in the hotel as well - -which is great if you need to refresh your wardrobe mid trip. Fantastic location as well-- steps away from the subway, 10 minutes walk to the Macau Ferry Terminal - and one stop away from the Airport Express......and walkable to all the sites in Central. I would totally stay here again.
10 October 2013
Rated

4.0

out of

5.0
 by
hiac08
a pleasant stay in hong kong
our stay at holiday inn express soho was pleasant. we were able to enjoy breakfast prior to our outings which lasted the whole day before we returned in the evening. no complains about the cleanliness of the room. we had a child with us and the hotel set up the sofa bed for us as well. the neighbourhood was quiet so we were not disturbed by any noise and the room seems sound proof as well. the only thing i would recommend is that the hotel changes from using brekfast coupons to advising the staff of room number or name of guest. also, a change in food selection is recommended because by the third day i was bored with the choices. you may experience delay at breakfast if arrive late but we had no problem getting a table arriving around 730 to 8am. overall a good stay at holiday inn express soho.
07 October 2013
Rated

3.0

out of

5.0
So fair breakfast choice
No salad & fair choice breakfast as I visited HolidayInn in Beijing.
04 October 2013
Rated

5.0

out of

5.0
 by
Floridagirl24
Hospitality Plus!
This was a great property. When I first arrived the surrounding area looked a little scarey - it isn't. It is actually very centrally located. The hotel is a green hotel and you see that in every aspect. The staff was very friendly and accomodating. The breakfast was incredible with multiple western and asian options. I am now missing having noodles for breakfast. I happened to be there while they were expecting a typhoon and the hotel was very well prepared and up to date on every aspect of the storm. Thankfully it passed us by, but it was nice to know that they were ready. The only complaint I have is that there TV choices were very poor. Not that you go there to watch TV but there were only about 5 English channels and they were not premium channels. I think 3 of them were some form of Discovery channels, they had BBC news and Bloomberg. I think they need to have at least CNN and one movie channel. Also a visitor's channel on all there is to see and do in Hong Kong would have been nice. I will definitely return to this property in the future and recommend it to others.
03 October 2013
Rated

5.0

out of

5.0
 by
olegkol
Suitable hotel
Stayed here for a week in a superior room. Wounderful view on a harbour, pleasant atmosphere, spaceous (for Hong Kong) room with 0,7 l daily water supply, tea spot and cups.
02 October 2013
Rated

5.0

out of

5.0
 by
Aj2283
Exellent hotel!!
Great location in Sheung Wan, very central, great views over HK. Friendly staff, clean and comfortable rooms. Thoroughly recommend!!!
02 October 2013
Rated

5.0

out of

5.0
功能齐全,位置优越
该酒店的地理位置是首选,地处港岛的市中心,紧邻地铁口,码头,非常方便!房间配置紧凑实用,床上用品非常舒适!早餐设在露天平台上,环境惬意,食品种类齐全营养。
02 October 2013
Rated

5.0

out of

5.0
 by
Bruce89
Good Location and room space!!
I enjoy the stay here. The view is so great. When I wake up, i can see the harbor.... the room is clean
01 October 2013
Rated

5.0

out of

5.0
 by
TwistedTravelholic
Great stay.
Great location - close to Sheung Wan MTR station. Lots of restos/fastfood nearby (McDonald's, Subway, Cafe de Coral). There's a 7-11 and a travel agency (where you can buy discounted theme park tickets) in the area as well. Beds are comfy and bathroom's squeaky clean. The free breakfast is also ok. There's free wi-fi in the room which is a big plus for us. Staff at the reception is nice and is knowleadgeable. Housekeeping staff is also very accommodating.
01 October 2013
Rated

4.0

out of

5.0
 by
Wayne88
Good hotel to stay in Hong Kong island
The location is pretty nice to connect the airport shuttle and express. Most importantly, it is quite close to business area and easy to go. But I redeem my points for this trip, but they still have me provide guarantee fee. It is quite confusing. The breakfast is comparatively simple but it is good enough for this branding series.
28 September 2013
Rated

4.0

out of

5.0
 by
Ichiroh
Good location.
But, I can't find hotel soon. Hotel is very cute and simply.
26 September 2013
Rated

4.0

out of

5.0
 by
Robin1961
Clean, Good and Friendly
This is my 2nd stay. Accept for the breakfast, the other qualities are Good and in some way vaule for money. The breakfast was average. The cafe where breakfast was serve is tight. I can hardly walk around the tables. The food was so so.
25 September 2013
Rated

4.0

out of

5.0
 by
s2167190
a very good location
The hotel is on the first stop by using the free shuttle bus from the airport express. This is a good relief for visitors coming to Hong Kong or for departure. The hotel is in a district where we can see the "old Hong Kong" in Shengwan and also very close to the central business area of Hong Kong - " Central". Public transport is very convenient and within short walking distance - either by using MTR, bus or minibus. The room is comfortable. The only drawback is the shower - the water is of low pressure and slow. I understand that it is economic use of water but this may end up using more as it is not enough. I recommend remove the valve in the shower.
23 September 2013
Rated

4.0

out of

5.0
 by
LNZJ
SoHo = So HongKong
Stayed 3 nights on final leg of our vacation. I was apprehensive, knowing the size of rooms in Hong Kong and had planned for an upgrade if available but alas no rooms were available as they were fully booked. Room was small, at about 180ft2 but clean. 1 queen bed and barely enough space to walk around. However, the sofa was a convertible bed and could fit 1 person nicely. The view was also fantastic. Never seen so much lights at night and so up close. The room had most of the amenities – kettle, slippers, toothbrush, toothpaste, docking/charging station for Ipod/Iphone. There is also self service ironing and laundry at Level 6. Breakfast at Level 2 was standard Holiday Inn Express fare – scrambled eggs, bacon, yoghurt, noodles and juices and breakfast comes free. Hotel is very near the Sheung Wan MTR station, which is one stop from Central but if you are using a stroller, be warned that there are stairs to climb. What really impressed me was the help that I got from the front desk, especially from Douglas. Answered my queries and offered help whenever required and in a friendly but professional way. Taxi to airport from here costs HKD350 and no extra charges for night/early morning services (same review uploaded on tripadvisor)
23 September 2013
Rated

4.0

out of

5.0
 by
tabashiko
It was good location.
It was in the downtown area in Hong Kong, it was tasteful, and was the highest location.
22 September 2013