Skip Navigation
English
|
|
|
|

Sign In

Book online or call: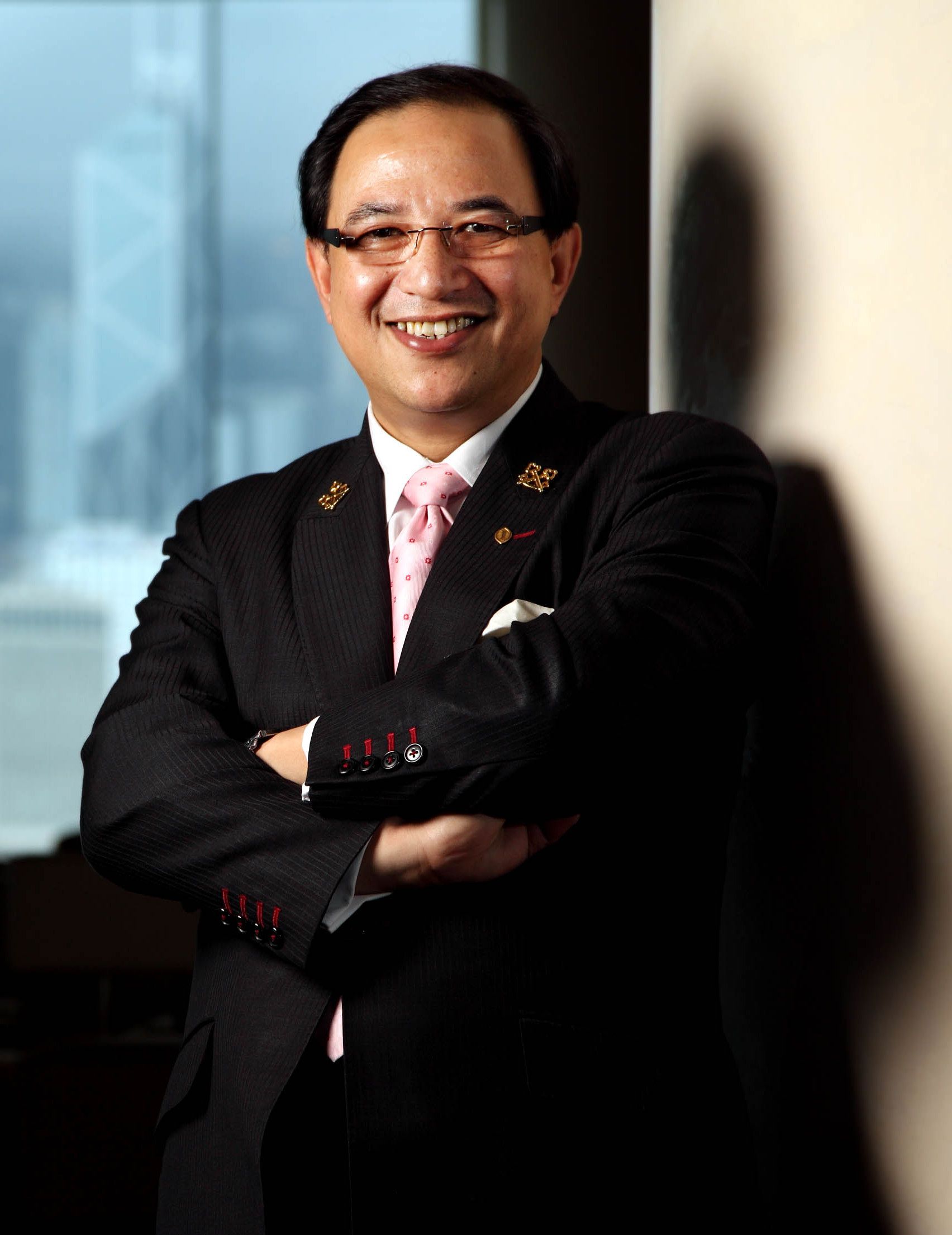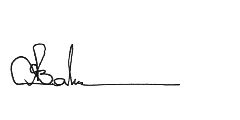 Insider Tips
LOCAL CULTURE
BUSINESS ETIQUETTE
When exchanging business cards, hold out your card using both hands, with your name facing towards the person to whom you are giving the card. You should also receive a business card with both hands. Business cards are considered very important, especially when conducting business in Hong Kong.
FAMED HONG KONG HOTEL ON HARBOUR'S EDGE
Recognised as one of the world's top hotels, this Hong Kong hotel is renowned for its dramatic location on the Kowloon waterfront, with spectacular views of the island. Ideally located near Kowloon's business, entertainment and shopping districts, the hotel boasts Asia's most spectacular Presidential Suite and over 500 luxuriously appointed rooms, each with spacious bathrooms. Internationally acclaimed, award-winning restaurants pay testament to this Hong Kong hotel's impeccable credentials.
HOTEL HIGHLIGHTS
Restaurant & Lounges

Experience a diverse and dramatic world of dining at InterContinental Hong Kong, with a unique selection of celebrated restaurants, all with Hong K...

Amenities & Services

All 503 contemporary guest rooms, including 87 harbourview suites, have Sharp Aquos 37 inch LCD televisions with Bose DVD/CD home entertainment sys...

SPECIAL PACKAGES

There's always something special happening at an InterContinental hotel. Whether you are looking for a fun-filled getaway or a place to host your n...
Hong Kong
18 Salisbury Road
Hong Kong
Hong Kong
Front Desk +852-2721-1211
Languages spoken by staff
German, English, Spanish, French, Japanese, Korean, Portuguese, Russian, Chinese
Pet Policy
Guide dogs allowed
CHECK-IN

2:00 PM

CHECK-OUT

12:00 PM
Accessibility
Service animals allowed
2 Room(s) with Accessibility Standards
Parking
Guest Reviews
Rated

4.2

out of

5

 by

547

reviewers.
Rated

1.0

out of

5.0
 by
GerrySue
Lounge
I have stayed at your location many times usually on the executive floor. I must applaud you on the new and larger executive lounge. I thoroughly enjoyed it on my last visits. Your hostesses are the best in personal service and very kind ways. Sandy has been a wonder all of these years. She brings great credit to your hotel. She watches over my wife and I and is always a delight. I will continue to stay with you especially when you have people like Sandy and three of four of the others in the lounge. They are an asset you your endeavor. Thank you for your kindness.
October 17, 2013
Rated

1.0

out of

5.0
 by
Krowen
Loyal Holiday Inn Traveler
For an older facility, the management has done a tremendous job of maintaining the quality of the facility. It is ideally located on Nathan road. I was extremely impressed with the executive lounge. It is graciously decorated, comfortable, friendly and well serviced. The food available to executive lounge participants ranks (in my book) as one of the best club menus I have seen, and I have seen a few in my years of traveling. I give 5 stars to the Chef and Club manager for the quality and variety of foods at breakfast and evenings. Many thanks!!
October 14, 2013
Rated

3.0

out of

5.0
 by
crabman47
Too expensive for value
The room was like any room in a Holiday Inn Express. Way too expensive for what you get. Breakfast was not included. Not recognized as a Platinum member. We got drink coupons from the front desk and when we used them in the hotel bar, the waitress was not very friendly. It is in the middle of Nathan Road which there is no view from your bedroom window only very closed in buildings. Ok if you are there on business for a day or two and don't care about the comfort and view..
October 14, 2013
Rated

5.0

out of

5.0
 by
pennrong
超值
在金域住了两天,因为主要是奔着购物去的,金域位置靠近北京道,海港城,DFS,新港中心,整个就是方便到不行,地铁站也超近,出行非常非常方便,工作人员态度又热情,服务很好,还帮我upgrade房间,真是太感谢假日啦
October 10, 2013
Rated

3.0

out of

5.0
location is nice
The hotel location is very near to the shopping malls and the subway station. Many restaurants around the hotel. Although the hotel facilities are old, the room is a little dark and small, it is comfortable.
October 8, 2013
Rated

4.0

out of

5.0
 by
Phoenixgirl53
Great value for the money
Excellent staff, service and location if you want to be right I. The mix of shopping! Club floor is worth the extra money...great food! Room was ok, but old and somewhat tired.
October 8, 2013
Rated

4.0

out of

5.0
 by
MY88
Good location and easy access to MTR & shopping areas
Highly recommended for those who love shopping and food. Good location situated at the middle heart of Tsim Sha Tsui. Easy access to MTR with located next to the hotel. The room is clean, quite big and comfortable.
October 6, 2013
Rated

4.0

out of

5.0
 by
ArkB
internet speed issue
Hello, We have been using to stay in Holiday Inn Golden mile since 2003 almost twice a year. this time was our 24-th time in hotel. The main reason we do stay in this hotel and not any other, is because of the in room high speed internet connection. this time and the previous one (6 months ago) internet speed became very slow, which is unacceptable. we were unable to work and this issue will prevent us form staying in Holiday Inn Golden Mile in our next visit in a 6 months. we did complain to the reception desk, however the answer we had received was to go to the business center, located in a lobby of hotel. it is impossible to work in a lobby because of the noise and people surround. i would like to ask you, to check the issue with low speed internet and reply us ASAP. i would rather stay in your hotel in my next visits, however you have to make something in order to get the speed of internet back, as it used to be before. i am looking forward to hear from you soon.
October 6, 2013
Rated

5.0

out of

5.0
 by
AaronH
All around a wonderful experiance!
I can't think of a bad word to say about this establishment. On the contrary, I would offer 5 stars and thumbs up to a great hotel.
October 5, 2013
Rated

4.0

out of

5.0
 by
js1983
yes bed was comfortable and service good
the hotel is in good location. the staff are helpful in most things they offer.But you could use fresh milk for the rooms instead of powder milk.
October 5, 2013
Rated

5.0

out of

5.0
 by
Jannski
Wonderful Staff!
The staff at this Hotel really go out of their way to make your experience great. Without them it's just a building. From Front Office to the Housekeeping people they are all pleasant and make sure your stay is as hassle free as possible. They really are exceptional. Special mention to Andrew and Gordon on Front Desk and the Concierge staff who helped me change dinner bookings with no trouble at all. Definitely would stay here again.
October 4, 2013
Rated

5.0

out of

5.0
 by
AMH61
Great New Executive Lounge
I have stayed at this hotel many times over the past decade and was pleased to be able to try the new Executive Lounge located in one of the Basement Floors of the hotel. The amenities are a big improvement on the older lounge but the staff are still attentive and professional. Always enjoy my stays here at the hotel but the new lounge is a bonus.
October 2, 2013
Rated

3.0

out of

5.0
 by
Deluded
No breakfast
Although the advertisement included breakfast when i got there apparently my package did not have it. Just make sure you have a written confirmation before you pay.
September 26, 2013
Rated

5.0

out of

5.0
 by
CRJinRI
Helped everybody through Typhoon Usagi
The entire hotel staff allowed us to endure Typhoon Usagi with ease and grace. And also served a great breakfast (as usual) the morning after the storm. Well done!
September 25, 2013
Rated

5.0

out of

5.0
 by
kam67
great service and excellant overall experiance
Very good staff and very good service. Good food @ lounge and overall very happy.
September 25, 2013
Rated

4.0

out of

5.0
 by
JHONG
Great Hotel @ Excellent Location - Close to the heart of TST
Hotels in Tsim Shai Tsui are expensive, and this hotel is no different, but it is truly in one of the best location (near harbor city, chungking mansion, etc). I was upgraded to the club, and well enjoyed the club breakfast. The only downside is the ugly view, I was in the suite and I was looking straight into the office building, which meant I had to close my blinds to protect my privacy.
September 24, 2013
Rated

3.0

out of

5.0
 by
RR19
Good location, depending on which floor some rooms require maintenance
Good location ,spent 3 nights then went to Disneyland and came back for 1 night, the first 3 nights were on 10th floor rooms were better than the 4th floor , the rooms need maintenance. Staff were very helpful.
September 24, 2013
Rated

4.0

out of

5.0
 by
max9890
Very Strategic Location
Just beside MTR station (N5 Exit) So very easy if u r going anywhere with train Exactly Opposite to the iSquare Shopping mall Just a walking distance to K11 Shopping mall
September 21, 2013
Rated

5.0

out of

5.0
 by
Beer
Stay in Holiday Inn Golden Mile
Super as usual! Very kind ladies at the executive club and kind staff who brings your suitcase and take care of you for taxis etc. Central located. Roomcharge can be lower...
September 19, 2013
Rated

5.0

out of

5.0
 by
Celler6
Stay here many times....
It feels like home arriving at this hotel. Depending on what you want from your stay, this hotel is great. It is always bustling, and it is in a great location. The staff are always great, Haris is a great place to relax, the breakfast buffet is top notch so it becomes a very easy place to go back to. They are very good at recognizing IHG status and make sure we are looked after. If there is a criticism, it is that they are "not cheap". Everything is expensive at this hotel and for a Holiday Inn, even though i know HK is expensive, they ask for just a bit more than they should. The Sheraton down the road often has better deals and they are tempting me to try them because of the expense at the HI. I would not leave HI for any other reason than they are expensive. Other than that, this hotel does feel like home.
September 19, 2013
Rated

2.0

out of

5.0
 by
fajrster
Terrible stay at Holiday Inn Golden Mile - Hong Kong
I had a terrible experience during my stay in Holiday in Golden Mile between 1.9-5.9.2013. I am an IHG Reward club member, I was given a very noisy room (1710). closet door was broken so the closet light never goes off. I didn't much care about that but I was extremely annoyed when checking out and the lady is accusing me of having breakfast with other people and I should be charged for that. If your stuff are not capable to work, they should not waste my time. regards, FS
September 10, 2013
Rated

4.0

out of

5.0
 by
Ryan05
Nice place to stay
Hotel is seems to be in the middle of busyness. Always a crowd in the lobby. It was easy to go for quick walks of the area and make it back to the room. My room did not have a great view, back alley streets, but still was interesting. The room was updated, clean and very comfortable. Early Check out was easy. Would stay here again.
September 9, 2013
Rated

5.0

out of

5.0
 by
Harihara
BEST STAY IN HEART OF HONGKONG
Hotel is in the center of Hongkong just opposite to Tsim sha shui station . Branto Indian veg restaurant is across the road near isquare shopping mall . Overall the stay was enjoyable . The staff were very courteous & helpful.The rooms were comfortable ,pool ,gym & spa are very clean & excellent. We strongly recommend this good hotel.
September 9, 2013
Rated

4.0

out of

5.0
 by
stusantiago
bed and pillows are comfy
Iv lost my potable hard drive and 2 small books.. over all experience is still good
September 8, 2013
Rated

4.0

out of

5.0
 by
num76
Friendly staffs
The staffs are generally very friendly but the hotel interior and room is rather old.
September 6, 2013
Rated

3.0

out of

5.0
 by
KlausD
Outdated!
Unless you don't know any better when you stay in Tsim Sha Tsui, this hotel may still be ok for you. Stayed one day at this hotel because of an early morning business deal I had with a client of mine and guest of the hotel that was attending the coin show in the basement. Although I am a IHG platinum member and have business at this property, I personally would rather stay across town and commute by MTR. This hotel used to be a nice place years ago, but now definitely needs a face lift. (including the run down building that will be your view, if your room is on the opposite site of the street view.) Had a lousy experience at breakfast. I scooted my chair forward and jammed my finger into the table, because of the armrest being nearly as high as the table. I noticed that only a few chairs were equipped with these armrests. Maybe someone else had the same prior experience? Those kind of chairs are definitely not suited for dining tables. I reported the incidence to the restaurant manager and she was very apologetic, offered a complimentary breakfast (breakfast came with the room) and also came back with a attendant and first aid kit to attend to my bleeding finger, which was nice. Please note: I have not/ will not request any compensation or intend to make it a legal issue, but it would be wise to GET RID OF THOSE CHAIRS. Some Positives: The Coin show that takes place in the basement twice a year are still the best in HK. The German restaurant in level B1) serves excellent "SCHWEINE HAXE" compared to the best in Munich. The Chinese restaurant on the opposite site is also a nice place to eat if you like HK style Asian cuisine. Happy Trails!
September 3, 2013
Rated

4.0

out of

5.0
 by
Mini368
nice staff
we got some fruit on the street but we did not have a knife to cut them. I borrowed one from bistro and the lady said I cd just leave it in the room. Also staff from Hari's bar is nice.
August 31, 2013
Rated

5.0

out of

5.0
 by
Patty88
Nice place recommended when visit Hong Kong!
I went to HK serveral times but in Aug 2013 was a first time staying at Holiday Inn Golden Mile. I found that this hotel is very very convenient to travel. It's closed to MTR and located in a centre of Tsimshatsui. I chose deluxe room, it's so spacious comparing to nearby hotel even a price is a bit more expensive but it's worth! I will reccommend my friends if they are looking for one nice place to stay in Kowloon!
August 31, 2013
Rated

3.0

out of

5.0
 by
jetlagger
Great Location - Tired Property
Owing to a short stay last weekend, I was delighted with the location, though upon checking in the lobby resembled a Zoo, people everywhere & queues at check in & check out. There was no one offering assistance for baggage service, even though I observed a number of bell boys & concierge staff standing around. The room, though spacious appeared very tired in the decor & furnishings resembling the 80s - 90s era. The view was very underwhelming directly looking towards another building & the fact that the shear curtain cannot be drawn open is bothersome. However, Haris bar was a nice retreat with some lovely live music & cold beers.
August 28, 2013
Rated

3.0

out of

5.0
 by
louislu
good hotel
Comfortable room ,good service and great location.
August 21, 2013